10 Biggest Movie Trailers Coming in 2017
Updated: 01 Feb 2017 6:20 pm
Let's See What Kind of Movies We Can Look Forward to in 2017
These 10 Movie Trailers Make Us Wish We Had a Time Machine So We Could Speed Up Time and See the Movies Sooner
2016 has come and gone. 2017 looks like it's going to be a very promising year for movie-enthusiasts. We are definitely excited for a lot of movies that are scheduled to come out this year and what better way to kick of 2017 than with a list of movie trailers for the upcoming movies we are the most excited for. Please keep in mind that we are only listing upcoming movies that already have trailers available, so please lower your pitchforks Star Wars Fans because we still don't have a trailer for the eighth movie.
1. Guardians of the Galaxy Vol 2

The Five Unlikely Protagonists Are Back to Save the Universe Once Again.
It seems strangely appropriate to start a movie list with a Marvel movie, doesn't it? In the Last few years, Marvel has blessed us with some truly fantastic movies. No matter how many Marvel superheroes movies they make, we keep coming back for more. Guardians of the Galaxy 2014 was a great success. It was funny, edgy, well-written and we left the theater feeling good. Guardians of the Galaxy Vol. 2, judging by the trailer, seems keen on continuing the formula. Just as we've come to expect from Marvel movies, all the actors from the first film are returning with Chris Pratt (Star Lord), Zoe Saldana (Gamora), Vin Diesel (the voice of Groot), Bradley Cooper ( the voice of Rocket) and Dave Bautista (Drax). The movie is scheduled to come out in May 2017. If you are a Marvel fan you definitely don't want to miss this one. If you aren't a Marvel fan, you should still see it because it just looks too good to pass.
Guardians of the Galaxy Vol. 2 Trailer
2. Pirates of the Caribbean: Dead Men Tell No Tales
Dead Men Tell No Tales But Maybe They Make Great Pirate Movies
We've got a movie trailer, we've got a movie trailer, and guess which movie is it? We haven't seen a Pirates of the Caribbean movie since 2011, and just as we were beginning to accept that Captain Jack Sparrow won't be sailing any more, Disney released a trailer to remind us that our beloved pirate friends are still alive and plundering. The trailer doesn't show us too much but we are able to determine that another "bad" pirate is again after Captain Jack Sparrow and that a young boy (supposedly William Turner's son) needs to deliver this warning to Jack. Orlando Bloom is reprising his role as Will Turner and Geoffrey Rush is playing Captain Barbossa again. We are also getting a brand new villain, Captain Salazar played by Javier Bardem. To nobody's surprise Johnny Depp is still playing the one and only Captain Jack Sparrow. The movie is scheduled to release probably in late May 2017. Now if you will excuse us, we're going to go and listen to the Pirates of the Caribbean theme song again.
Pirates of the Caribbean: Dead Men Tell No Tales Trailer
3. Wonder Woman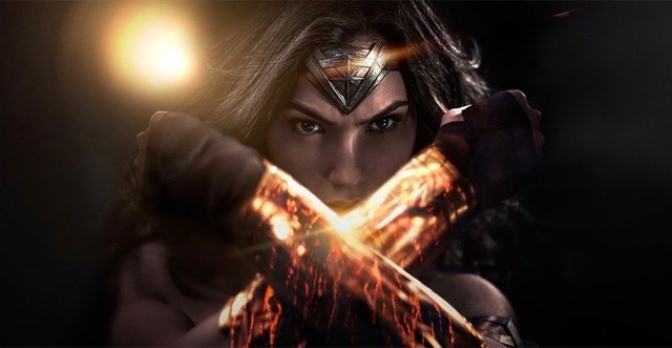 One of Our Favorite Superhero Hottie Is FINALLY Getting Her Own Movie
DC has had a bit of a rough year in 2016. Love or hate their movies, Marvel got most of our attention while DC was trying really hard just to keep up. However, we can be hopeful that DC may steal the spotlight for a while next year with the Wonder Woman movie. If you have seen Batman vs. Superman this shouldn't come as too much of a surprise to you because you've already seen the Amazon Princess in action. Strangely, this is the first time we are getting a movie based on this very popular superhero despite fans asking for a movie for decades. The movie will feature the origin story of everyone's favorite Amazon warrior as she leaves her throne in search of her true destiny and saving the world while she's at it. Gal Gadot will play the stunning Wonder Woman along with a cast of notable celebrities which includes, among others, Robin Wright, Chris Pine and Connie Nielsen. We will be able to see the Amazon Princess in action in June 2017. We still don't know if the Invisible Jet will appear in the movie.
Wonder Woman Trailer
4. Justice League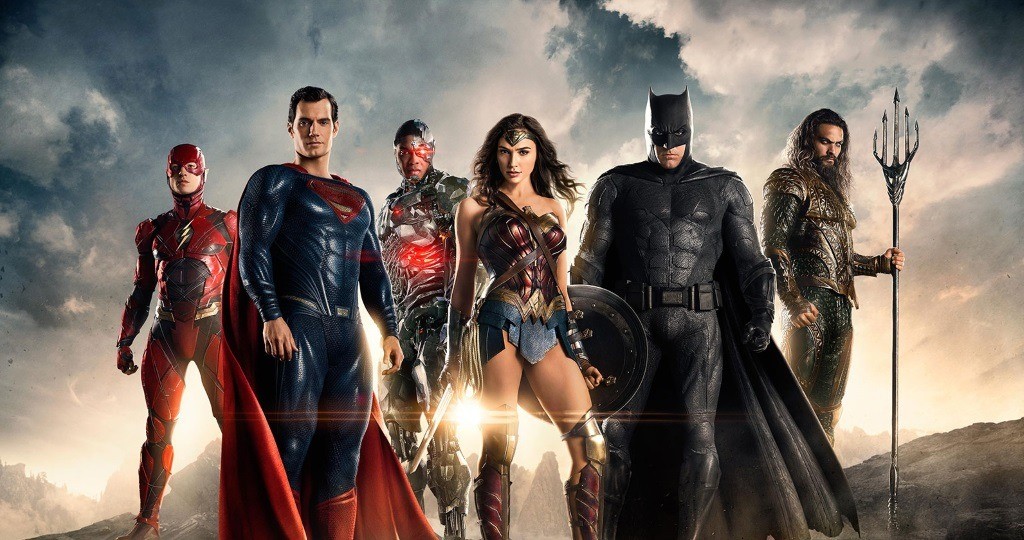 We Hope that Aquaman Will Finally Get Some Very Much Deserved Love
Are you sick of Superhero movies yet? We aren't either, so let's add another DC Superhero movie to the list. Enter Justice League. When one superhero just isn't enough, add a bunch of them and watch the fans drool with excitement. We're talking Batman, Superman, The Flash, Cyborg, The Amazon Princess and even Aquaman. We've already seen most of this gang duke it out in Batman Vs. Superman but seeing them altogether fighting on the same side will surely be a treat. Ben Affleck, Henry Cavill and Gal Gadot will reprise their roles as Batman, Superman and Wonder Woman. Newcomers Ezra Miller, Jason Momoa and Ray Fisher will be playing the roles of Flash, Aquaman and Cyborg. We're really looking forward to the Justice League movie which should appear in theaters in November 2017. Aquaman in particular has us excited the most, seeing how they gave him a serious look.
Justice League Trailer
5. Ghost in the Shell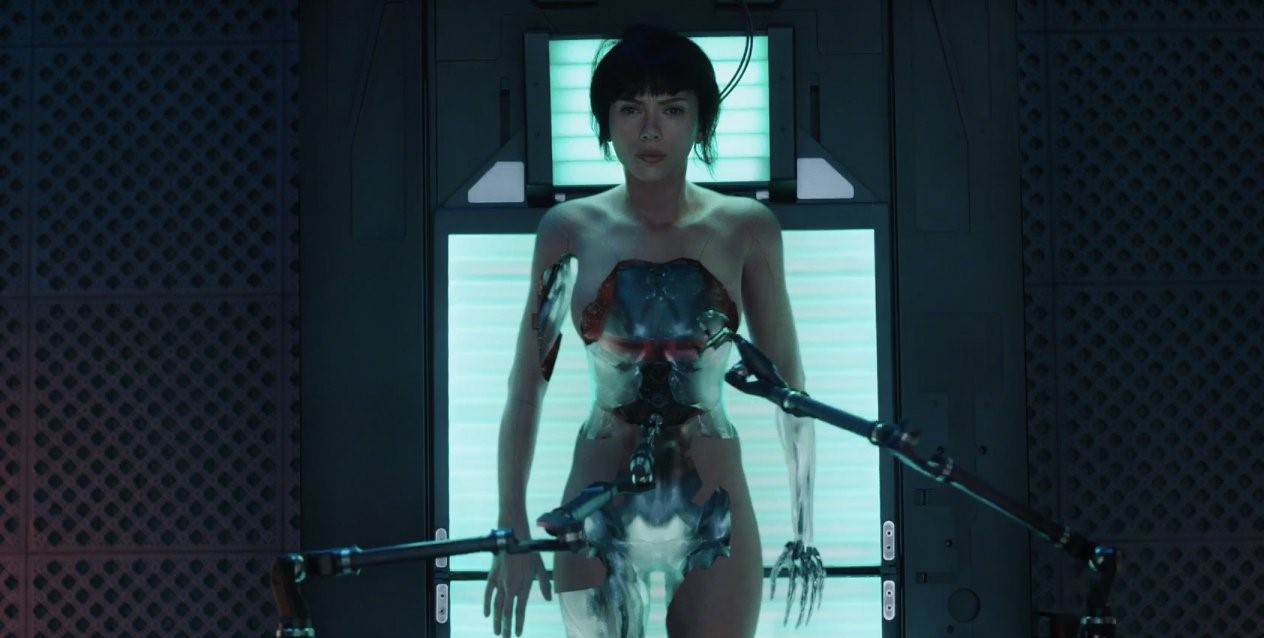 Ghost in the Shell Looks Visually Amazing So It Has Our Hopes Up
Let's take a quick break from Western superheroes and talk about some eastern cyberpunk awesomeness. Ghost in the Shell to this day remains as one of the most beloved Anime (and Manga), so it was quite a surprise when DreamWorks announced they would be making a movie based on it. While we definitely recommend seeing the Anime and reading the manga here's a quick synopsis:  Ghost in the Shell is set in min 21st century Japan where people have started augmenting their brains and where cyber terrorism is much more serious issue than it is today. We follow the footsteps of The Major (played by Scarlet Johansson), a half-human, half-cyborg hybrid who leads Section 9, a counter-cyber terrorism organization. We would be lying if we said that we aren't just a little bit worried about this one, seeing how poorly Western Anime and Manga movie adaptations have been received but the trailer shows a lot of promise so we can be hopeful. Either way, Ghost in the Shell has some big shoes to fill. Will Anime fans go on a rage or will they be disappointed like they were with the Dragon Ball Movie is something we will see in June 2017.
Ghost in the Shell trailer
6. Spiderman: Homecoming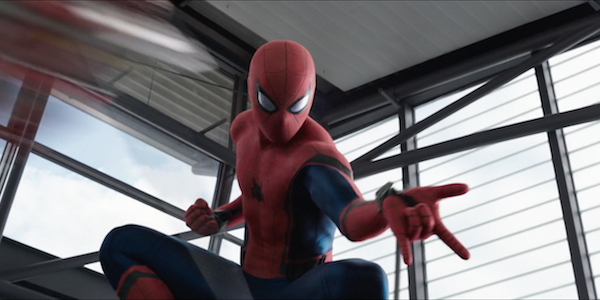 Is He Strong? Listen BUD! He's Got Radioactive Blood
Back to Superheroes, but not just any superhero, our friendly neighborhood, web-slinging Spiderman who needs no introduction. Unlike other superheroes on this list, there hasn't really been a shortage of the web crusader in the last few years. Many movies were made, and some were better than others but it seems that Marvel wants Spiderman to finally COME HOME, hence the title. It was about time too, Avengers may have been great and all, but they just don't feel the same without Spidey. Spiderman will be played by the young Tom Holland, whom we've already seen in Action in Captain America: Civil War, and we're also going to see everyone's favorite Millionaire Tony Stark played, naturally, by Roberd Downey Jr. as well as Happy Hogan played by Jon Favreau. Spiderman is scheduled to appear on 7.7.2017. and we couldn't be more excited to see how this Spiderman movie will play out.
Spiderman: Homecoming Trailer
7. The Mummy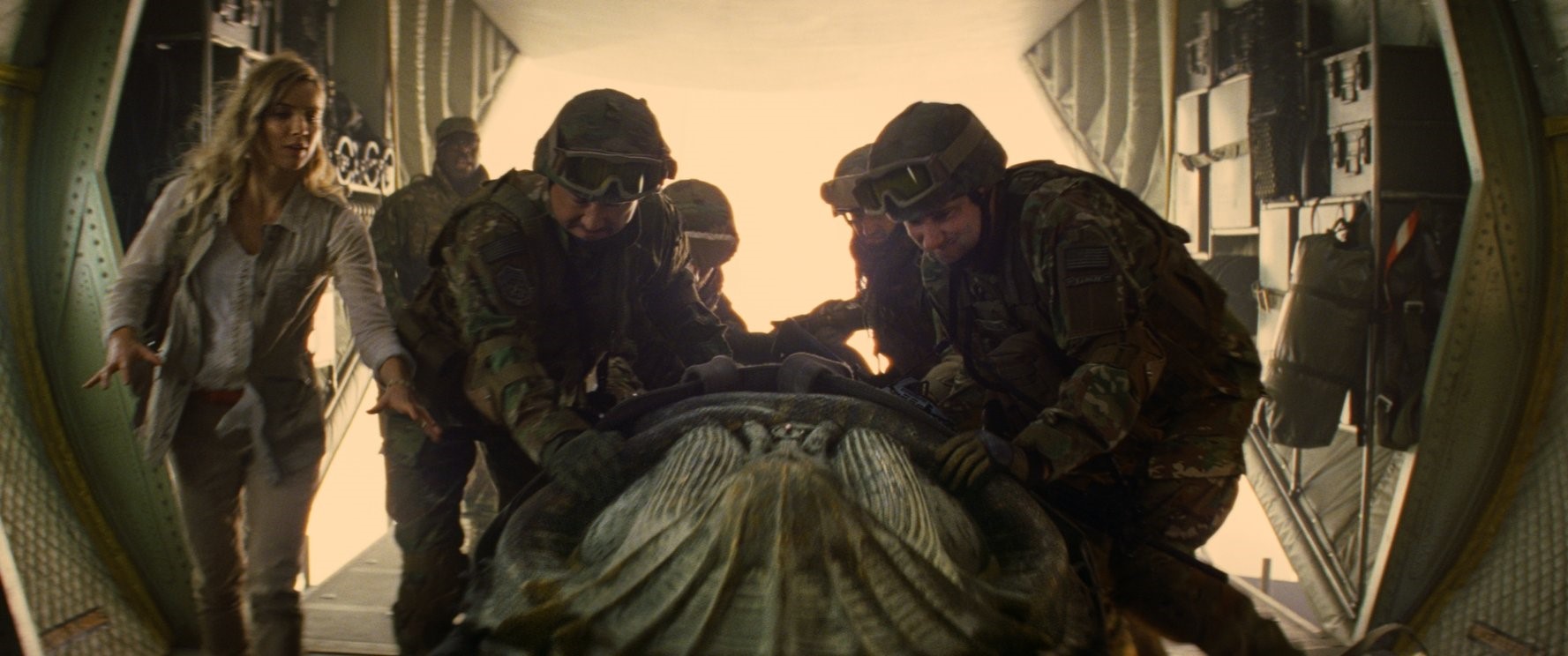 Are You My Mummy?
Way back in 1999 a movie called The Mummy came out. It was a little bit rough but still a very enjoyable movie; however, if you watch it today for the first time, chances are you will find it hilarious. In 2017 this baby is getting a reboot. Honestly, this is great news. Many old films deserve an update and this one seems like a perfect candidate. The trailer has already revealed how much scarier this movie might be and we are definitely excited to see more. The movie is about what happens when you bring an Evil Ancient Sarcophagus that may or may not be haunted into a major city and we bet you can guess what happens next. Sofia Boutella, Tom Cruise, Annabelle Wallis, Russel Crowe and many others will grace us with their performance in this reboot.
The Mummy Trailer
8. Alien: Covenant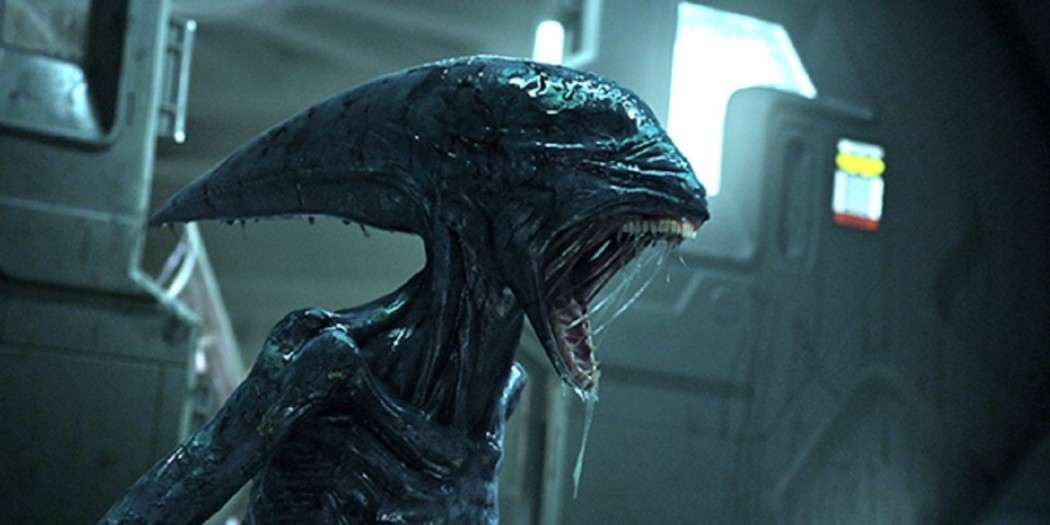 Xenomorphs Have Never Looked More Beautiful and Scary At the Same Time.            
We don't know about you, but when we hear the name "Ridley Scott", we instantly think of the Alien franchise. Ever since 1971 we've had a lot of Alien movies, some great and some not-so-great. In 2017, we are going to get another ship whose crew doesn't take safety-precautions too seriously which usually results in the ship being infested by bloodthirsty xenomorphs a.k.a. Aliens. While other Alien adaptations were sometimes action based, this one seems to be returning to its roots and focuses on pure horror. Michael Fassbender reprises his role as David (whom we've seen in Prometheus) along with an entire new crew including: Katherine Waterston, James Franco, Noomi Rapace, Guy Pearce and others.  Alien: Covenant is scheduled to be released sometime in May 2017 and we are looking forward to not being able to sleep for days when we see it in theaters.
Alien: Covenant Trailer
9. Blade Runner 2049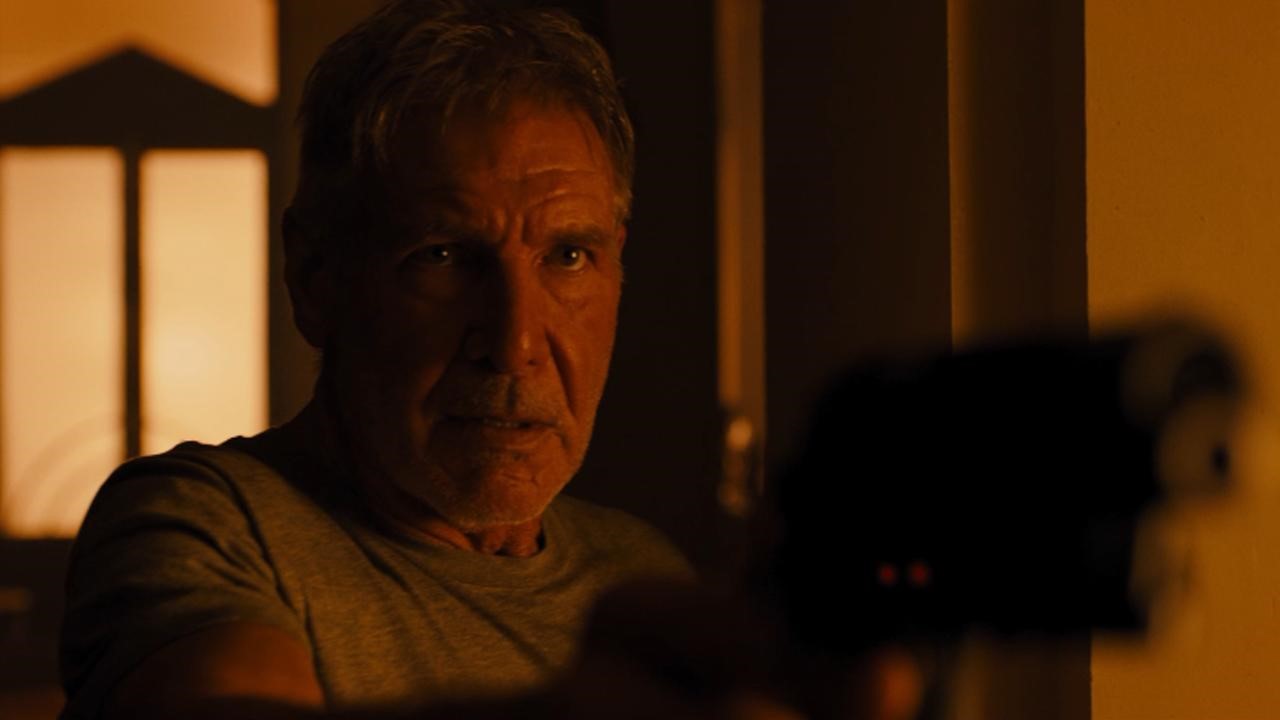 He Isn't Just Indiana Jones and Han Solo He Can Play Other Roles Too You Know
Speaking of Ridley Scott, one of his early franchises that didn't receive as much love as Alien did, has to be the 1982 Blade Runner. Blade Runner is still, to this day, a great Sci-fi film and while it hasn't had any sequels up until now, many books have been written that directly continue the story. While the books are great and help clear our craving for more Sci-fi awesomeness, Ridley has finally decided to give us what we want and make this sequel. The plot this time seems to take place 30 years after the first movie, where a new Blade Runner investigates a long buried secret which ultimately leads him to the old Blade Runner. It will be great to see Rick Deckard (played by Harrison Ford) pass the torch to the new Blade Runner Officer K (Played by Ryan Gosling) in this upcoming sequel. Blade Runner fans, great things are about to happen on 10.6.2017.
Blade Runner 2049 Trailer
10. Despicable Me 3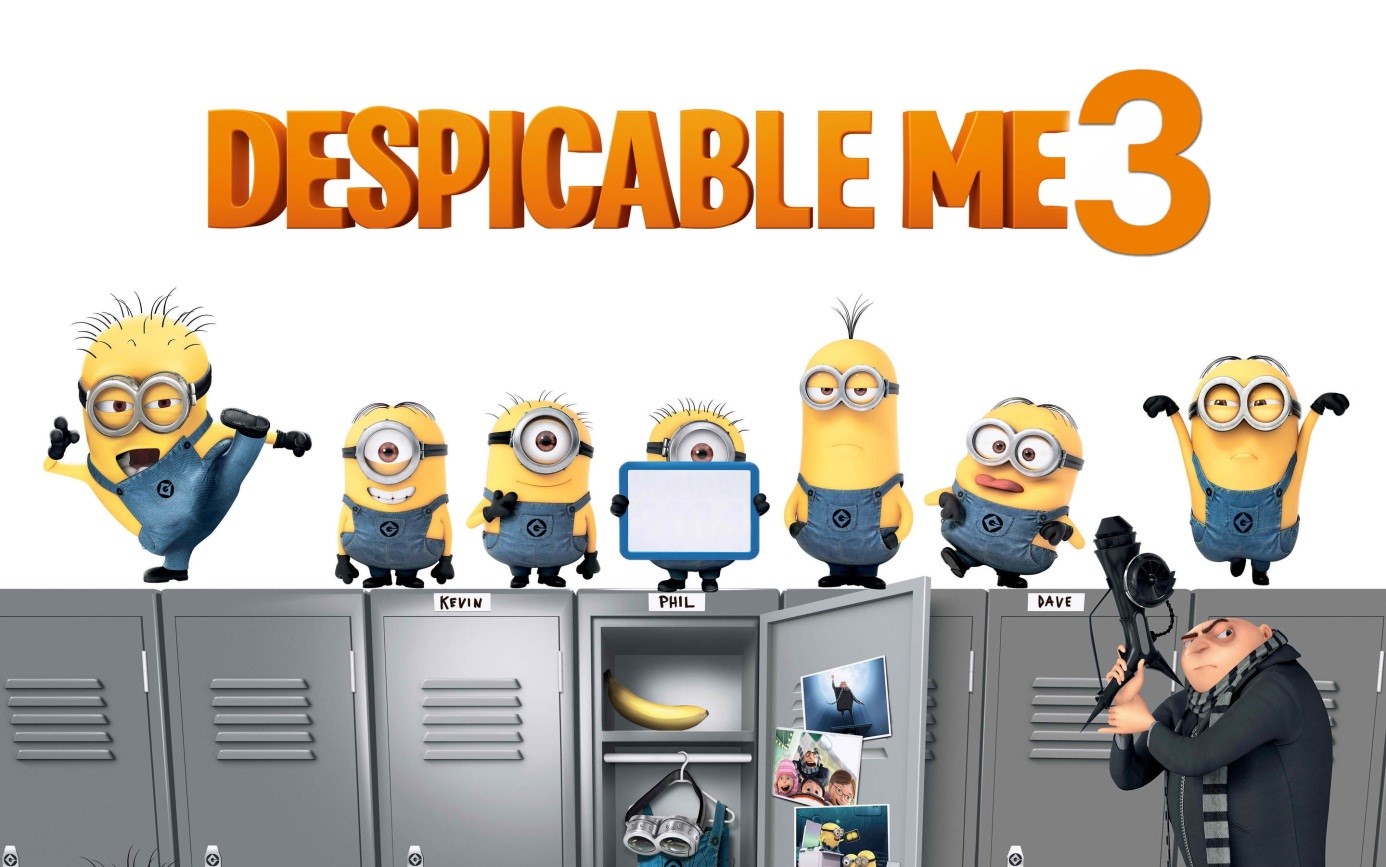 Gru Is Back to Make the Minions Funny Again
It wouldn't be fair to only focus on live-action movies so we are also going to include Despicable Me 3. If you, like many others, thought that Minions just aren't that funny on their own, you can relax because Gru is back. After the movie based entirely on Minions didn't do so well in 2015, the directors decided to go back to what made the first two movies funny and entertaining. It seems that there is a new fabulous dancing villain in town and that Lucy and Gru are called to stop him; the minions are still here but they aren't the stars anymore, which is probably a good idea.  Steve Carell voices the always entertaining and not-so-evil Gru, Lucy Wilde is again voiced by Kristen Wiig and the new villain will be voice by non-other than one of the creators of South Park, Trey Parker. We want to see Despicable Me 3 so much we're gonna die!
Despicable Me 3 Trailer
That's our list of the upcoming movies we really want to see in 2017. Hopefully most of them will be good. If not, at least we will have the disappointing memories of how we really hoped they would be good.
For more lists like this check out these links:
10 Underrated Movies You Missed in 2016
11 Fantasy Movies Like the Lord of the Rings
Image Gallery