[Top 10] Skyrim Mods That Add New Lands
Updated: 27 Oct 2022 7:38 pm
Discover all of the new locations these mods have to offer.
Discovering secret areas and new landscapes in Skyrim is part of the charm.
Skyrim has no shortage of hidden locations to explore. If you're lucky, there are still new things left for you to discover, especially in the DLCs. However, if you've played enough that there is nothing left to be found, you may be wishing for new world spaces and locations to discover. Odds are, you've heard of the huge projects such as Beyond Skyrim: Bruma. This list will shine some light on newer/lesser-known mods to try. These mods offer new worlds and dungeons to explore, big and small!
10. Dauorrin: The Draugr City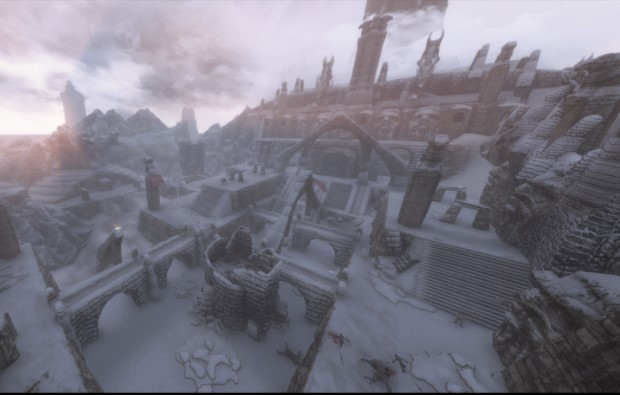 The exterior of the brand new huge dungeon structure in Dauorrin. 
Dauorrin: The Draugr City is a mod that will have you fighting your way through much more than just Draugr. This mod is a dungeon that you travel to by ship. Don't expect story elements or quests in this mod as it entirely focuses on combat, exploration, and fun dungeon puzzles. Including everyone's favorite dungeon game 'search for the switch that opens the next door for ten minutes!' 
Features:
8-level dungeon in its own world space
New enemies to fight (not just Draugr as the name suggests)
Travel to the isle of Dauorrin on the boat near Solitude docks 
Get the mod here for SE. 
9. The True Face of Anise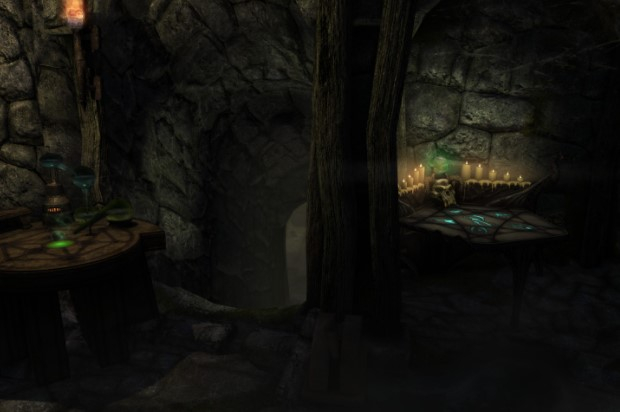 The new secret passageway located inside Anise's Cabin.
If you've discovered the strange Anise's Cabin in the game, you may have been quickly intrigued and disappointed just as soon. I assumed that the mystery surrounding the cabin would have led me somewhere for more answers and spooky happenings. This is a smaller mod that adds a dungeon to explore and fight through in the basement of the cabin. 
Features:
Basement size increased by nearly 8 times with much more to discover than before 
Books to give you some insight on the coven that is now populating the basement
Discover the story of what is happening and why Anise is so secretive 
Get the mod here for SE. 
8. Northpoint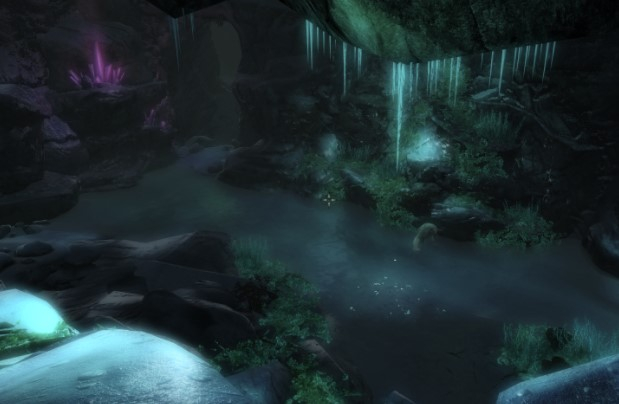 A beautiful hidden cavern that is tucked away in the world of Northpoint.
Journey to Northpoint in this mod that adds a little bit of everything to your game. Travel west of Dawnstar until you happen across Northpoint Landing. Locate the charts, climb aboard the small boat and be on your way. Northpoint will give you plenty to explore, along with new things to collect and fight along the way. 
Features:
4 distinct regions with weather systems, 13 new dungeons
Main town with an inn and multiple shops
New creatures, small locations, weapons, armor, ingredients, books, and more
Get the mod here./se version. 
7. Dwemer Worldgate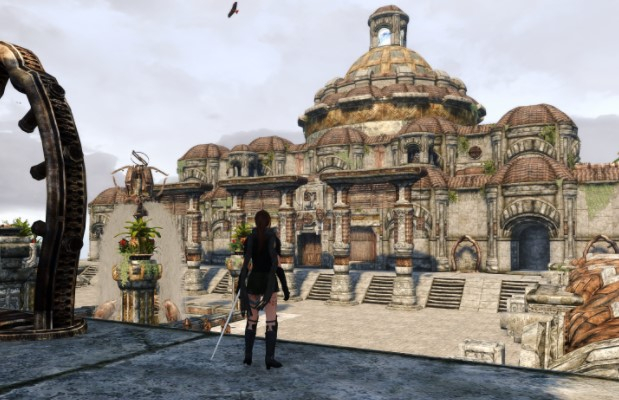 Step inside of the new Dwemer lands in this world by going through Dwemer Worldgates.
Various Dwemer ruins are scattered all throughout Skyrim. With this mod, these ruins now hold a new secret: the Dwemer Worldgates! Travel through the alluring, glowy blue frame to see the world that awaits you. This mod has plenty of content planned and is updated frequently, so expect plenty more content from future updates. 
Features:
DLC-sized lands accessible through magic portals build by the Dwemer
New world spaces that contain new dungeons, towns, and plenty more
The first world gate is located in a Dwemer ruin in the Reach and is visible on your map 
Get the mod here for SE.  
6. Caves of Morrowind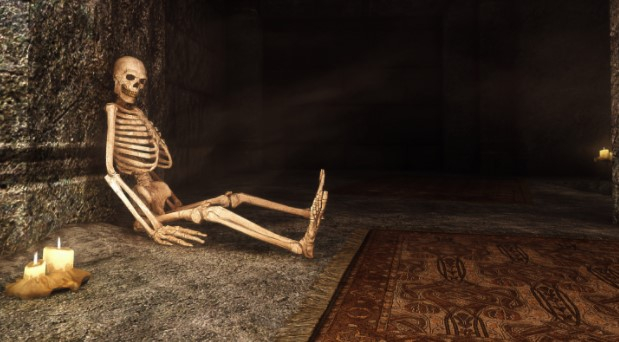 What lies ahead in the Caves of Morrowind?
Caves of Morrowind adds an expansive area for you to explore. Upon traveling to the entrance near Gloombound Mine, your character will get lost within the caverns under the Velothi Mountains. There you will discover a secret smuggling operation hidden from the surface. 
Features:
No scripts or quests involved: everything is up to you to explore
Search for hidden loot and keys, go head-to-head with tough bosses
This mod is recommended to be played with a character level 20 and up
Get the mod here for SE. 
5. Midwood Isle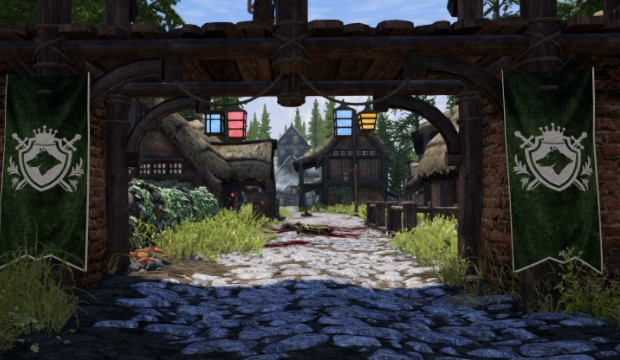 The entrance to the new Midwood Isle.
Midwood Isle will without a doubt give you hours of exploration with plenty of quests to do along the way. This mod starts as soon as you have completed the main story quest 'The Way of the Voice.' Discover the history of the Sun Elves (play as a Sun Elf with their mod) and explore and collect everything the world has to offer.
Features:
A brand new world that is about the size of 2 Skyrim holds, and the 'spirit world' which is just as large
30+ quests to complete while exploring the new island
An unlockable player home on the island if you decide to extend your stay
Get the mod here./se version. 
4. Land of Vominheim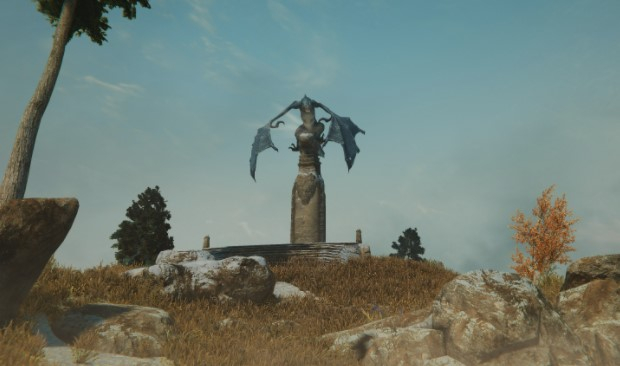 A dragon you'll face in the Land of Vominheim.
If you want plenty of new lands to explore in a world that feels like a perfect extension of Skyrim, look no further than the Land of Vominheim. During the last Dragon War, the necromancer Lord Vuldur fled Skyrim with a group of cultists. They created a settlement on this island which is nearly the size of Solstheim. This mod has plenty of lore, but even more, locations for you to discover.
Features:
5 new islands to explore: the Mainland, Fallvern, Frostfang, Northwind Bane, and Banefrost
Dozens of new locations including dungeons, mines, caves, and camps
Written quest, treasure to find, enemies, gear, enchantments, and even two followers to find
Get the mod here./se version. 
3. Chanterelle World Interior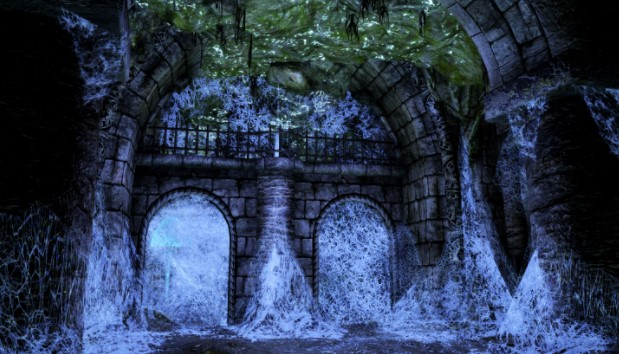 One of the hidden locations in the world of Chanterelle.
Chanterelle: World Interior is a full-sized expansion to the mod Chanterelle, which is at the top of this list. This expansion adds so much content to the mod that it needs its own spot. This will give you plenty of hideouts to explore and will enhance the content added in Chanterelle. 
Features:
A new player home just for you, along with many other temporary spots for the adventurer always on the move
Caves with loot guarded by creatures, hidden keys, plenty of secrets to uncover
Distillery to take a break and make your own drinks, crafting stations hidden in caves and camps
Get the mod here for SE. 
2. Wyrmstooth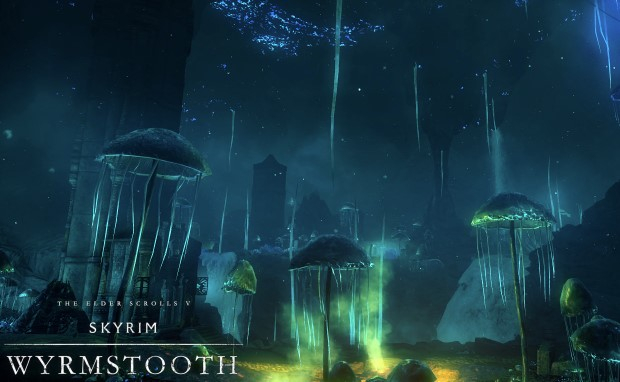 The enchanted places you can explore in the world of Wyrmstooth.
Travel to the island of Wyrmstooth in search of the dragon you've been hired to slay. This particular dragon is interrupting trade routes for the well-known East Empire Trading Company, so they've asked you to take care of it. This new island is north of Solitude, and you'll have to cross the Sea of Ghosts. 
Features:
Captivating questline that will take you to new landscapes and dungeons across to the island of Wyrmstooth
Fight your way through one of the largest dungeons in Tamriel with mercenaries by your side
Purchase a player home, collect new weapons and armor, and even a new shout
Get the mod here./se version. 
1. Chanterelle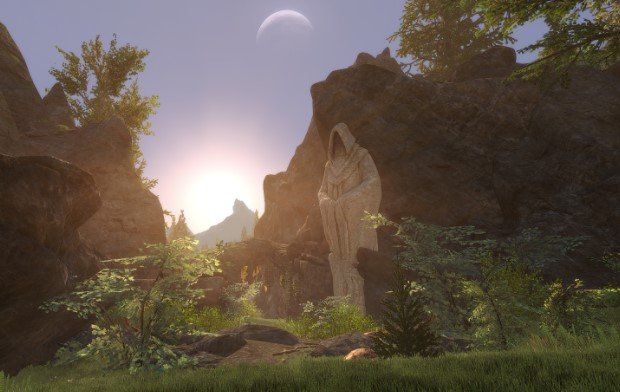 A statue in the gigantic forest added in Chanterelle.
Chanterelle is a huge mod that has no civilization in sight. Instead, you are surrounded by a forest with hundreds of creatures and animals around you. There are four portals between Chanterelle and Falkreath. This mod is designed to be used for an immersive playthrough using mods like Campfire and Hunterborn, but feel free to just get lost in nature. This mod could also be perfect for a druid character.
Features:
New world space nearly as big as Skyrim, about 3km by 3km in size
An unbelievable amount of trees (over 120,000) for a super immersive forest feel
Small settlements with a few local merchants (especially useful for hunter characters to sell pelts and meat)
Get the mod here for SE. 
You may also be interested in:
Image Gallery