Overwatch Best Tanks
Updated: 13 Apr 2020 6:34 pm
Artwork by: Mikky C, https://www.artstation.com/artwork/dOWxQw
Who are the best Dive and Shield tanks, and when should they be used?
This list reviews and ranks all Overwatch Tank heroes into two categories based on their in-game use: dive and shield. The former focuses on quick movements into enemy lines, applying pressure, and eliminating outlying enemy snipers or flankers. While the shield heroes mostly focus on the safety and abilities of their team, offering supportive cover, as well as excellent stopping power. Different situations and maps call for different styles of tank gameplay, and as such, each tank hero fills a slightly different purpose in their role. The main commonalities amongst all tanks is their large healthpool, their defensive capabilities, and their stopping power, which will be the primary focus of this list.
This list represents stats and numerical values accurate as of Season 21 of competitive play.
Dive
#4 – Roadhog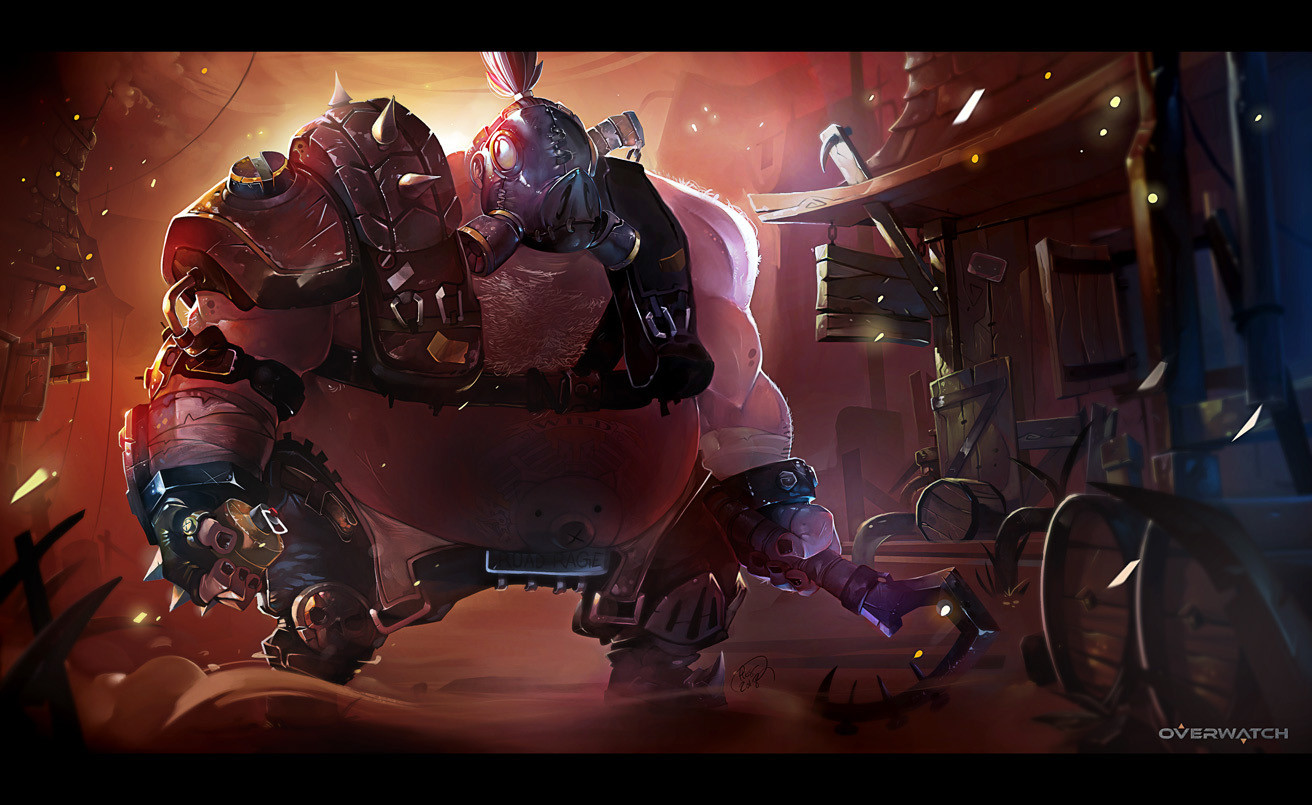 Artwork by: pierre Lessler AKA Ples
Roadhog is one of the highest damage dealing tanks in the game, while also having some of the most lastability. This is due to his large healthpool of 600hp, and his 300hp self recovery ability, the downside to this though, is his susceptibility to be used as an ultimate battery by the opposing team, since ultimate is charged by damage dealt. But Give Roadhog a flanking position, and low health, squishy targets to hook and his damage output is enough to clear most teams. Roadhog's position on this list is also meant to reflect his position on the map, staggered behind the main tanks, occasionally getting creative with positioning, and flanks.
Strong Against
DPS: Pharah, Soldier: 76, Genji, Bastion, Tracer, Sombra
Tanks: Winston, Wrecking Ball
Support: Mercy
Weak Against
DPS: Reaper, Mei, McCree
Tanks: Zarya, D.VA
Support: Ana, Zenyatta
#3 Wrecking Ball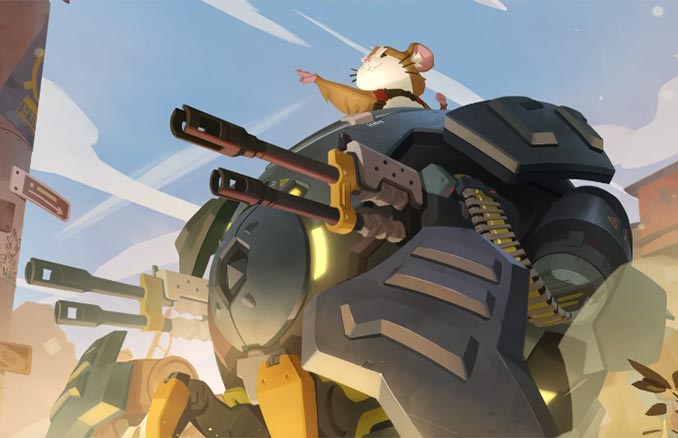 Blizzard Entertainment
Wrecking Ball is currently the fastest tank, and while he does not always deal the most consistent damage, his Grappling Claw ability provides him with unrivaled enemy crowd control and displacement potential. While Roadhog is only supposed to dive to pick off healers, and slower DPS, Wrecking Ball is all about getting into and staying wedged within the enemy's backline, constantly applying pressure from a variety of angles while his team pushes frontside. His Adaptive Shield ability helps with his lastability, adding 100 temporary shields for each enemy within an 8m radius, on top of his already large healthpool of 500 health, and 100 armor. This means that Wrecking Ball can potentially possess a staggering 1400 temporary health. Wrecking Ball is best played with a focus on crowd control, and environmental placement, diving in and out of enemy flanks, and keeping pressure with his team.
Strong Against
DPS: Widowmaker, Hanzo, Ashe
Support: Mercy, Zenyatta
Weak Against
DPS: Mei, Pharah, McCree, Tracer, Reaper, Sombra
Tank: Roadhog, Orisa
Support: Brigitte
#2 D.VA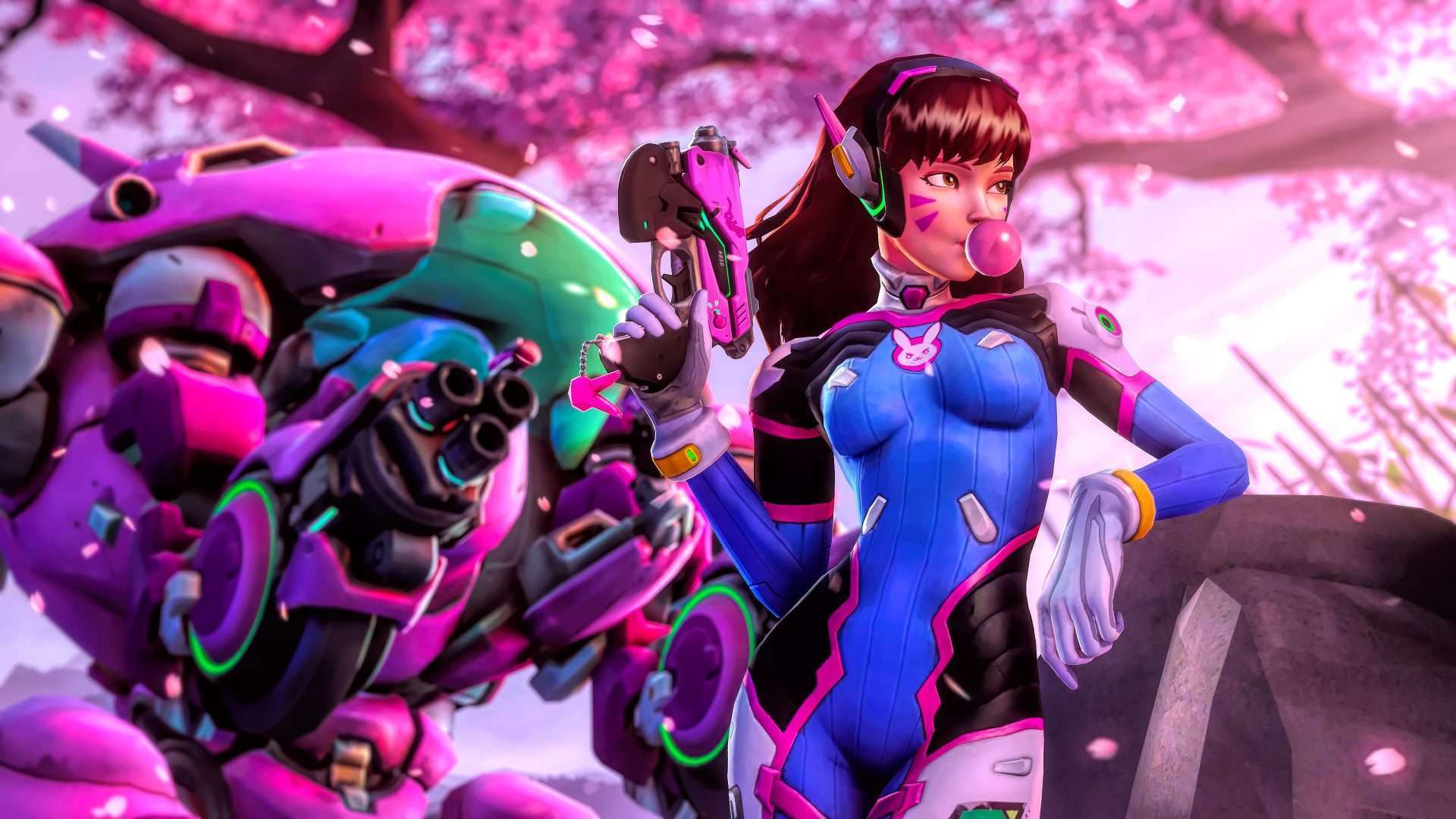 D.VA has as much movement as she has offence and defense, making her a very well-rounded hero for beginners as well as experts. Her primary fire has no need to reload, so she is an aggressively played tank, boosting behind enemy barriers to fire close enough to the enemy to maximize her damage. Between her damage negating right click, and her large health pool of 400hp, and 200 armor, D.VA is resourceful when left alone behind enemy lines, but she is best played by constantly moving and initiating flanks to catch opponents off guard.
Strong Against
DPS: Widowmaker, Hanzo, Ashe, Torbjorn
Tank: Winston
Support: Mercy, Moira
Weak Against
DPS: Genji, Mei, McCree, Reaper, Junkrat, Soldier:76
Tank: Zarya, Reinhardt
#1 Winston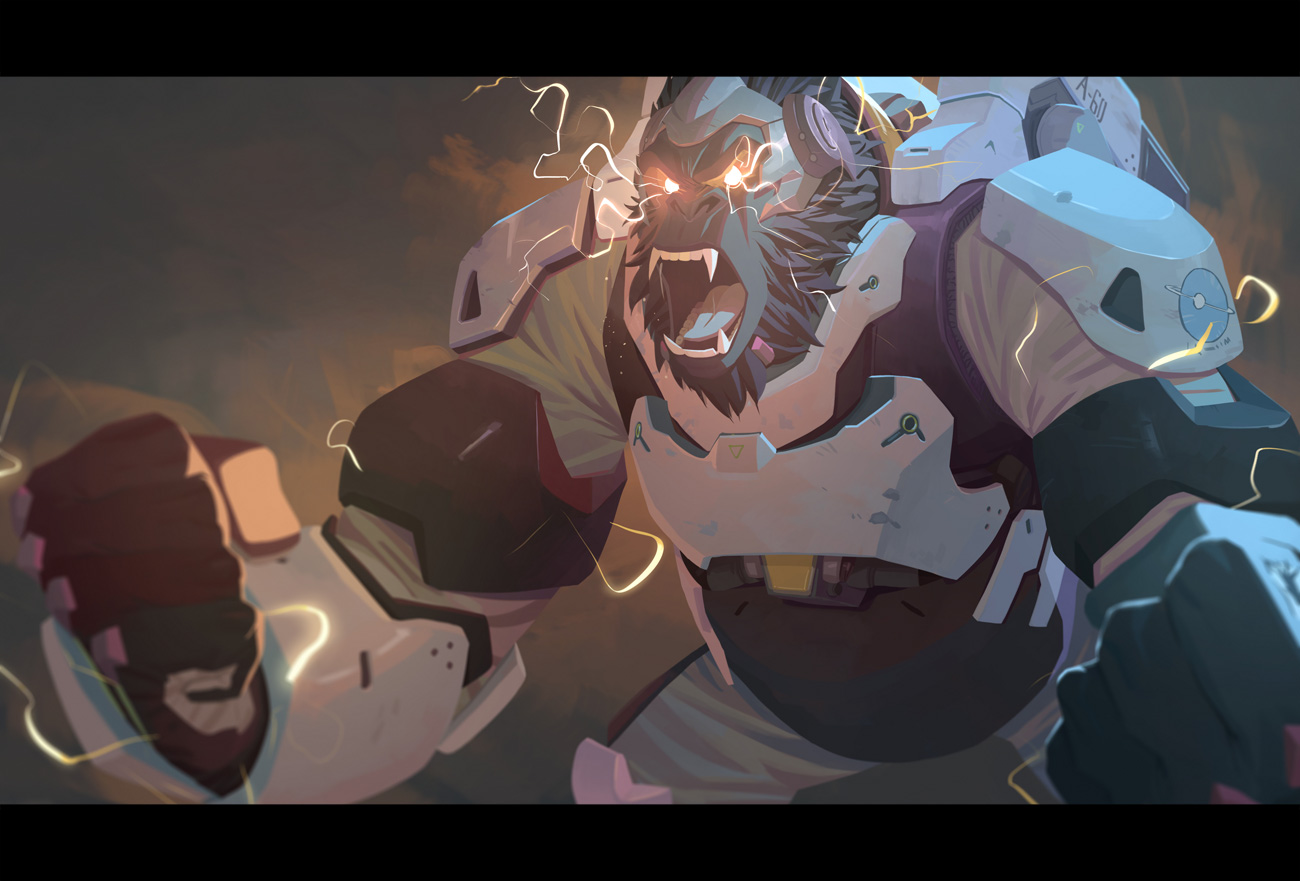 Artwork by: Nesskain
Winston, can be a little trickier to fully utilize than D.VA, but his primary fire takes a very simple approach to damage, shooting a soft tracking beam across a 6m area of effect, that deals 60 damage/second, and can penetrate barriers. This steady beam attack pairs perfectly with Winstons's bubble shield when diving into enemy lines, and needing some protection while slowing whittling down an enemy support's health. The consistency of Winson's diving and damage potential, as well as his quick movement ability is the reason for his being on top of the diving tanks. Winston is best played by quickly jumping onto low-health enemies, trickling down their health as much as possible, before jumping back to safety.
Strong Against
DPS: Genji, Widowmaker, Hanzo, Ashe, Symmetra, Tracer
Support: Mercy, Zenyatta, Brigitte
Weak Against
DPS: Bastion, Reaper, McCree, Mei
Tank: Roadhog, D.VA, Zarya
Shield
#4 Sigma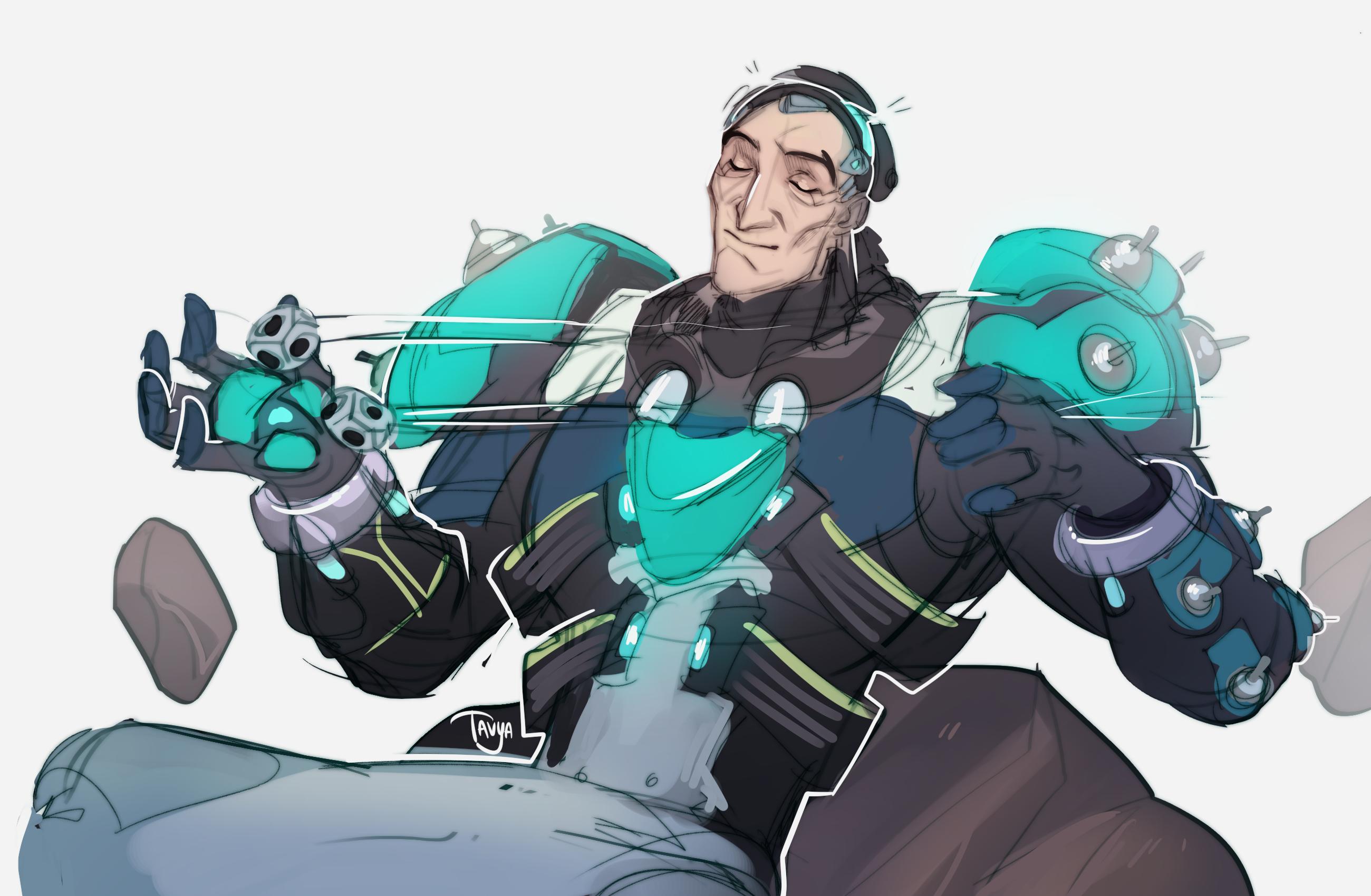 Artwork by: AloeLover69
Sigma, is the newest tank, and also one of the most technical shield tanks to play. His kit centers around shield placement, which is launched as a projectile by his right click, for 900 shields, which provides the second strongest barrier in the game. The remainder of his abilities revolve around enemy placement, and crowd control, but his projectile shield is truly his most unique and game changing move, considering how it can be used to stop enemy advances, such as snipers and ultimates, from a distance. Sigma is best used when situational shield placement is required, combining minor crowd control abilities with enough shields to hold out against most enemy pushes.
Strong Against
DPS: Pharah, Hanzo, Widowmaker, Ashe
Tank: Wrecking Ball
Support: Mercy
Weak Against
DPS: Sombra, Doomfist, Reaper, Genji,
Tank: Reinhardt, Roadhog
Support: Brigitte
#3 Orisa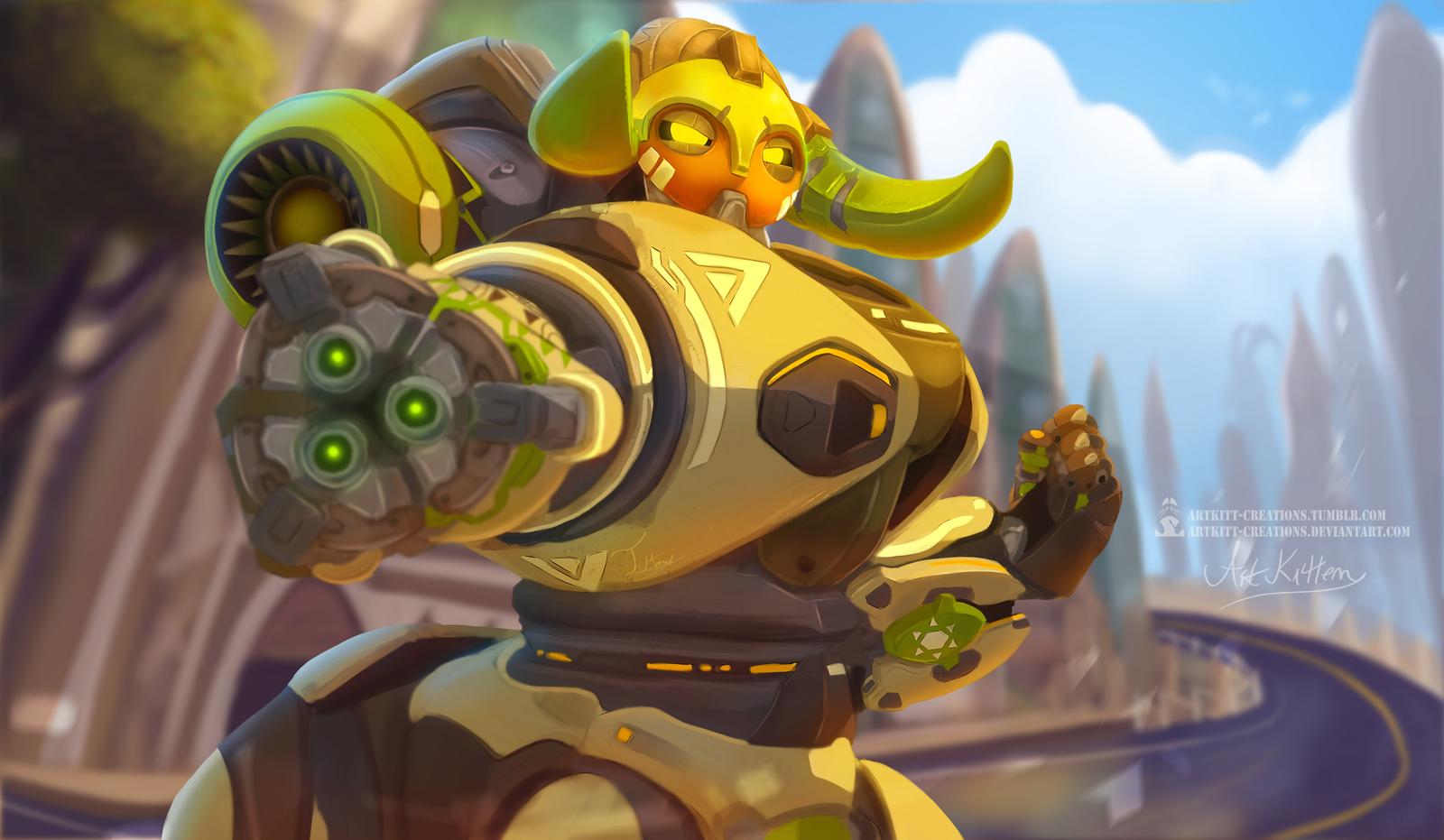 Artwork by: ArtKitt-Creations
The simplest, as well as the slowest progressing tank, Orisa probably has the most stopping power of any tank in the game. Her 200hp and 250 armor, as well as her 600 shield, projectile shield certainly help with her lastability, but her Fortify ability, which resists knockback, can halt enemy pushes, not allowing them any momentum or space that is required to win. Orisa, is meant to be played on the frontline or payload, but defensively, remaining behind her barrier, and relying on allies to deal damage, as her steady stream of low-damage bullets break barriers, and pick off staggered enemies.
Strong Against
DPS: Doomfist, Soldier: 76, Torbjorn
Tank: Reinhardt, Winston
Support: Mercy, Lucio
Weak Against
DPS: Genji, Junkrat, Tracer, Reaper, Sombra, Bastion, Pharah
Tank: D.VA, Winston
Support: Moira
#2 Zarya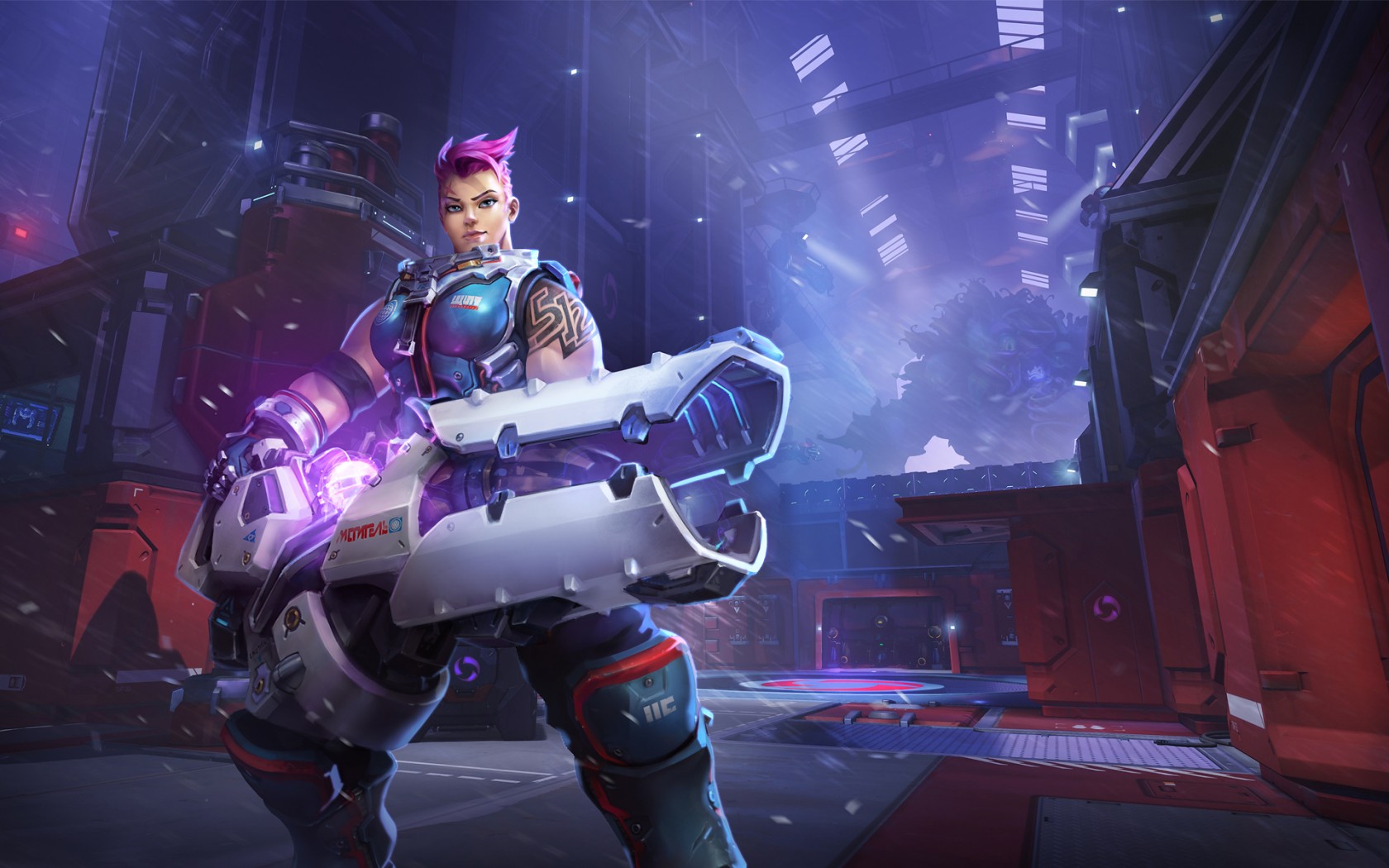 Artwork by: AceFlame
Zarya is the only off-tank in the Shield section of this list, and for that reason she is also one of the more technical and difficult to play tanks in the game. She has two spherical barriers that she is able to project over herself, as well as one other teammate at a time, each bubble either absorbing 200 damage (which is converted to damage charge for Zarya), or lasting 2 seconds. She may pair best with either a Sigma, Orisa, or a Reinhardt so they can hold a main shield for the team, but Zarya's ability to totally negate damage to herself and allies, as well as generate stronger attacks and buffs for herself makes her a hard charging, frontline tank without the need of consistent shield.
Strong Against
DPS: Genji, Torbjorn, Symmetra
Tank: D.VA, Winston
Support: Zenyatta
Weak Against
DPS: Pharah, Reaper, Bastion, Mei
Tank: Reinhardt
#1 Reinhardt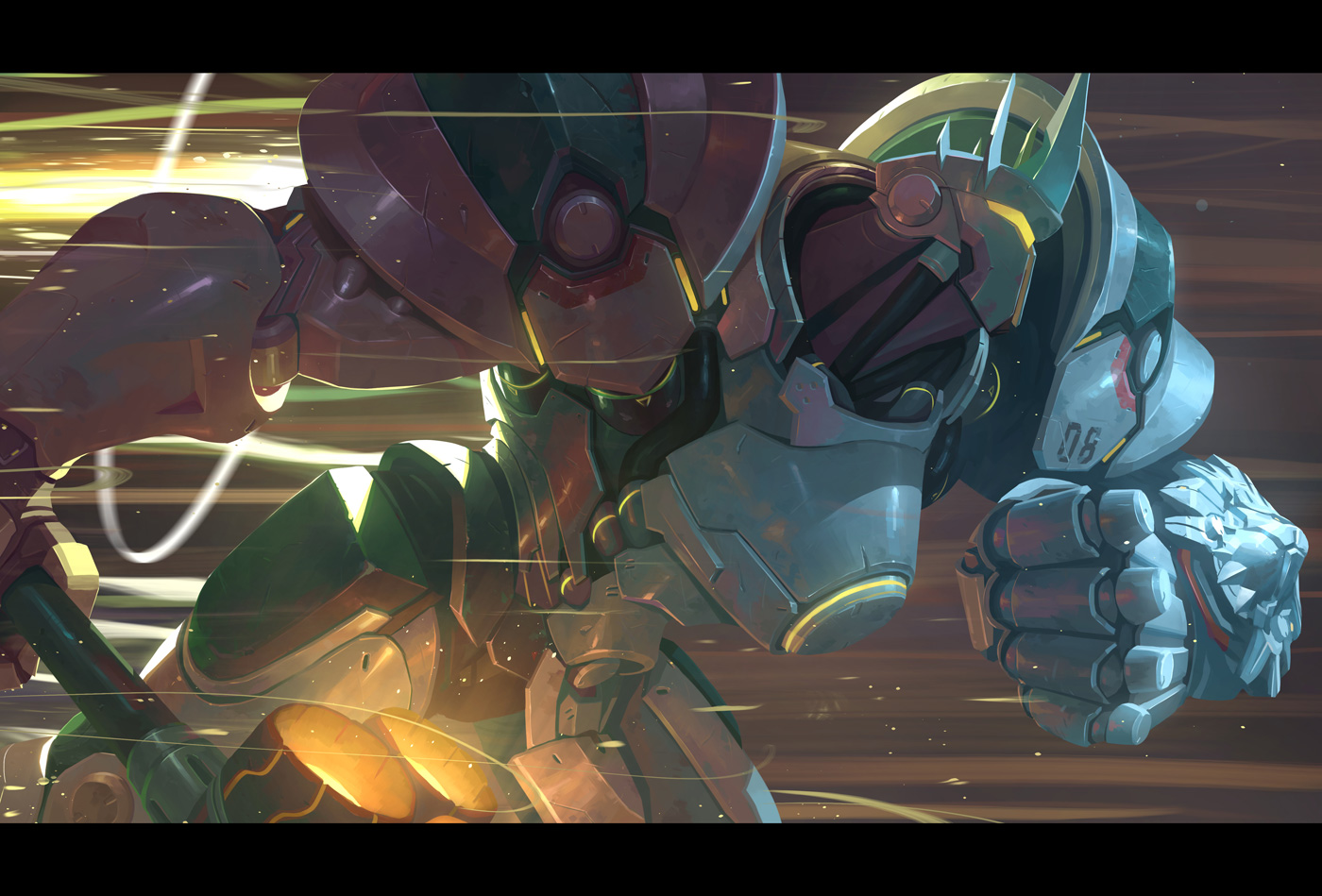 Artwork by: Nesskain
Reinhardt has remained firmly in the meta, even prior to the 2-2-2 role lock, and that is all due to his large shield, and his close range, radius-based damage. Between his abilities, Fire Strike is able to penetrate barriers, however, Charge is used much more effectively as it can be used for quick movement, or a one hit kill if a low-health enemy happens to get pinned. His 1600 shield, barrier also happens to be the largest in the game, providing excellent cover when not faced against shield breakers such as Junkrat, or Bastion. The role of shield tank is much more support intensive than any dive tank previously mentioned, where Reinhardt's role mainly consists of positioning his shield to best protect his team; a good player also knows how and when to apply pressure, pushing the friendly frontline forward. Playing aggressive enough to keep consistent movement, but also allow healers the time and space to do their jobs.
Strong Against
DPS: Soldier: 76, Torbjorn, Widowmaker, Hanzo, Ashe
Tank: D.VA
Support: Mercy
Weak Against
DPS: McCree, Bastion, Pharah, Junkrat, Reaper, Tracer, Sombra, Doomfist
Tank: Wrecking Ball
Support: Brigitte
You may also be interested in:
Image Gallery