Top 15 New RTS Games That Look Amazing
Updated: 28 Sep 2019 7:54 pm
The RTS genre continues to grow with the release of several new games in the past and upcoming year. Gameplay continues to improve in these games on top of its graphics introducing new art styles to the genre.
Here are some of the most attractive Real-Time Strategy games you might enjoy getting your hands on.
15. Conan Unconquered
Conan Unconquered Gameplay (PC)
Build an unconquerable army in the barbaric world of Conan to survive the hordes of Hyboria. Manage resources, study technology, and build defenses in order to survive the destructive power of stronger enemies each wave. Your leadership will determine whether you reign victorious or fall to the land.
What's great about Conan Unconquered:
The first ever RTS game set in a barbaric world that will put your strategic skills to the test
Forge a team together with two player co-op multiplayer. Collect resources together, fend of hordes together, create the strongest army together!
Unique challenges and enemies that will have you lose track of time due to its immersive feeling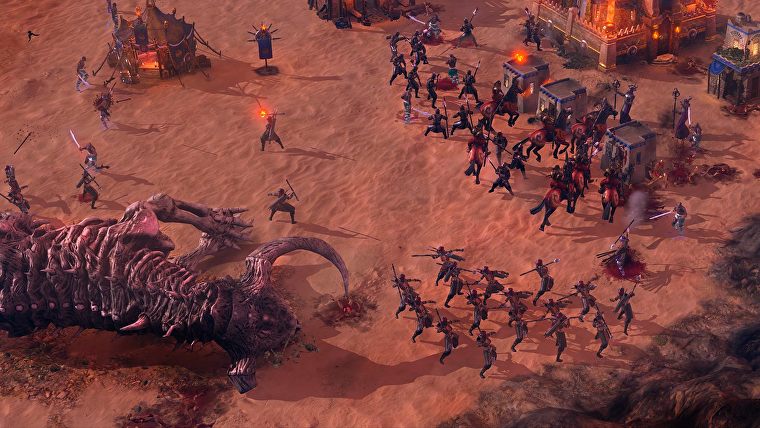 Use new weapons to reign victorious against your enemies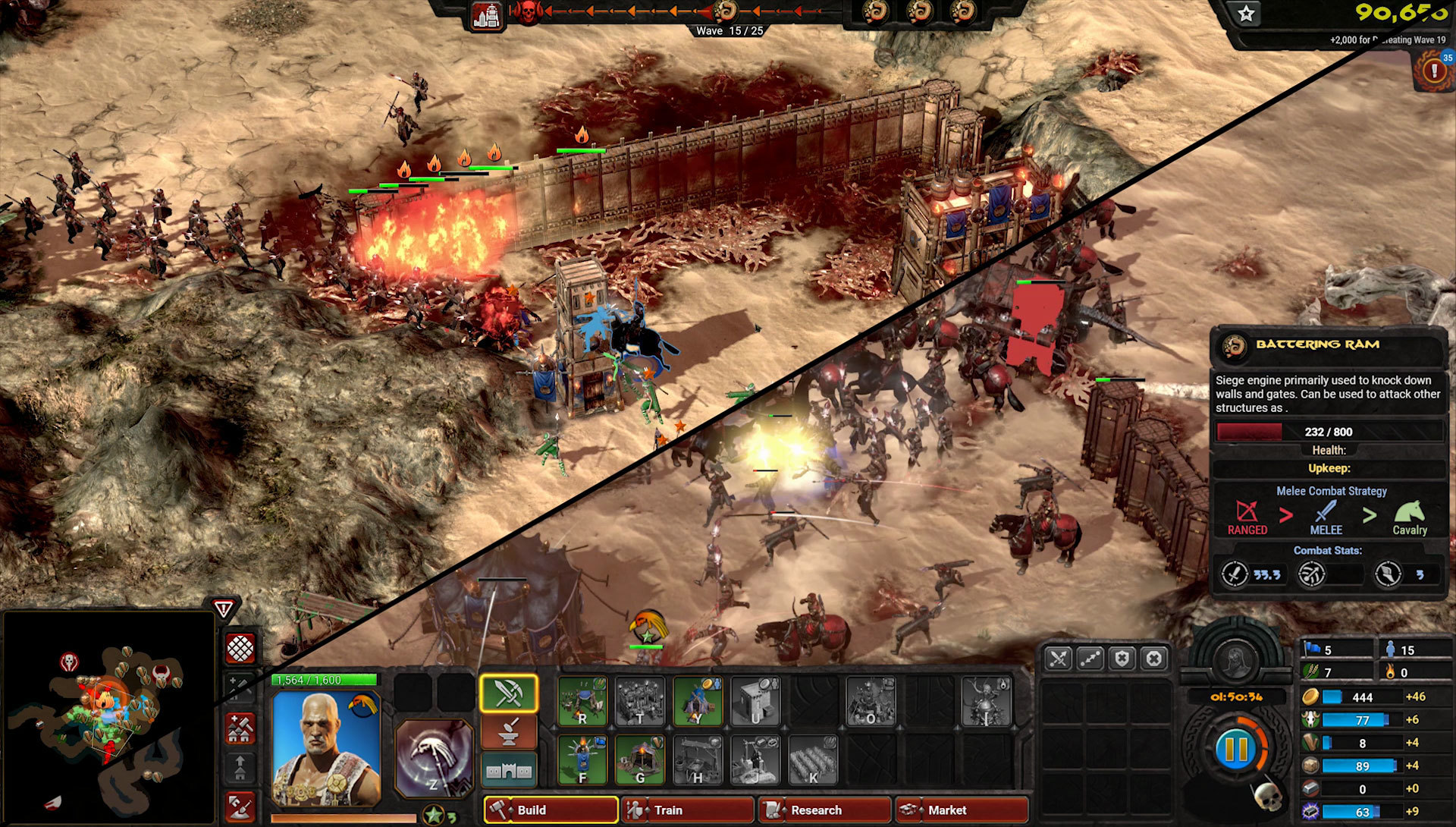 Use legendary heroes possessing unique abilities to your advantage as you explore the world around you
14. Hades' Star
Hades' Gameplay
Hades' Star takes a very unique visual approach compared to most RTS. While it's simple look could come off as basic, it's colorful and tactical options leaves room for complexity. Build systems within the stars and establish your presence and evolve within an evolving galaxy!
What's great about Hades' Star:
Each star offers a unique way to fight your opponent, sometimes lasting five days in order for you to think about your choices
Play with others in Online Co-Op to retrieve artifacts, collectibles, and resources to become stronger together
Frequent updates within the game that improve AND offer something new to the player for free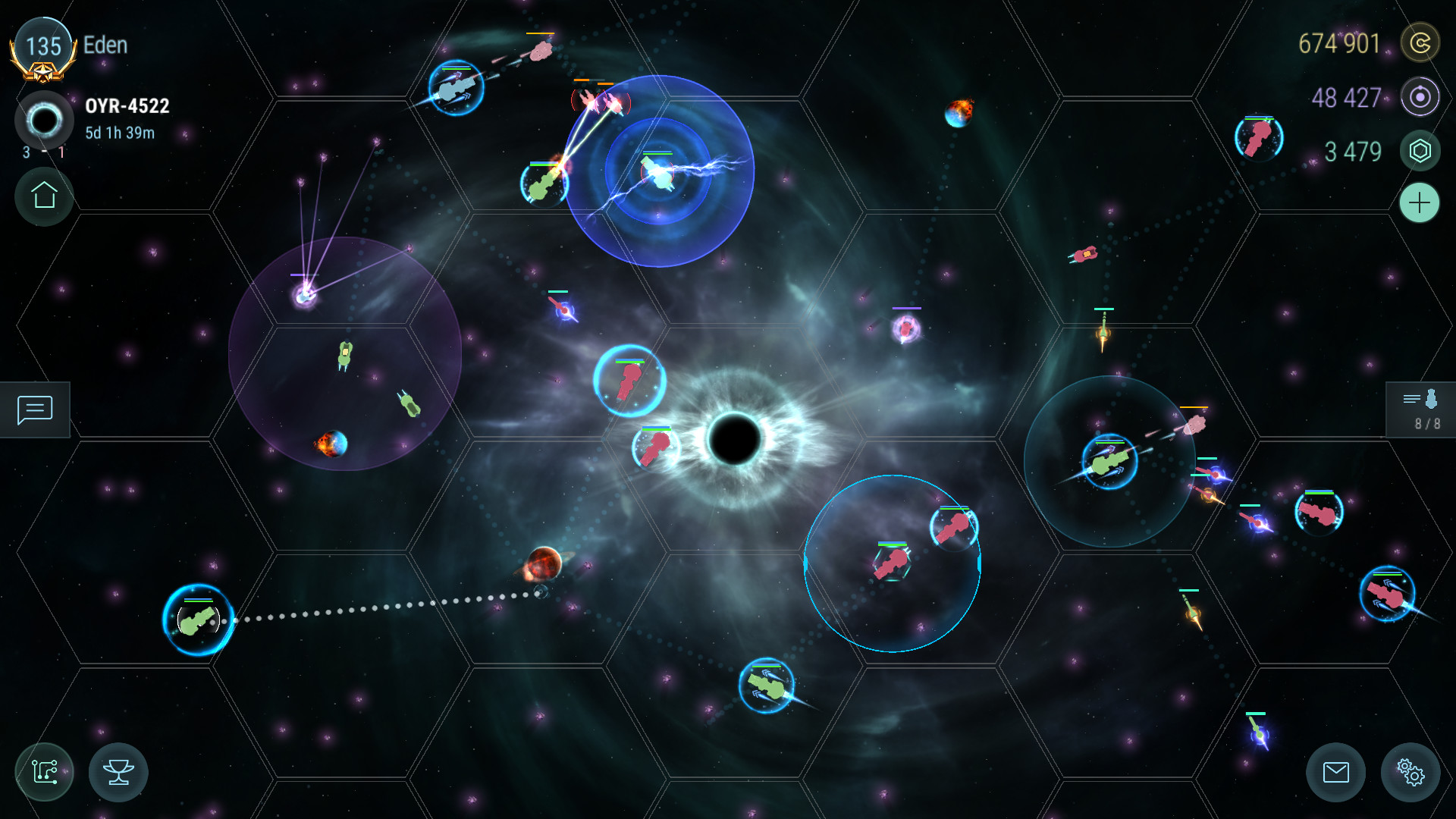 Create custom fleets to take out dangerous enemy ships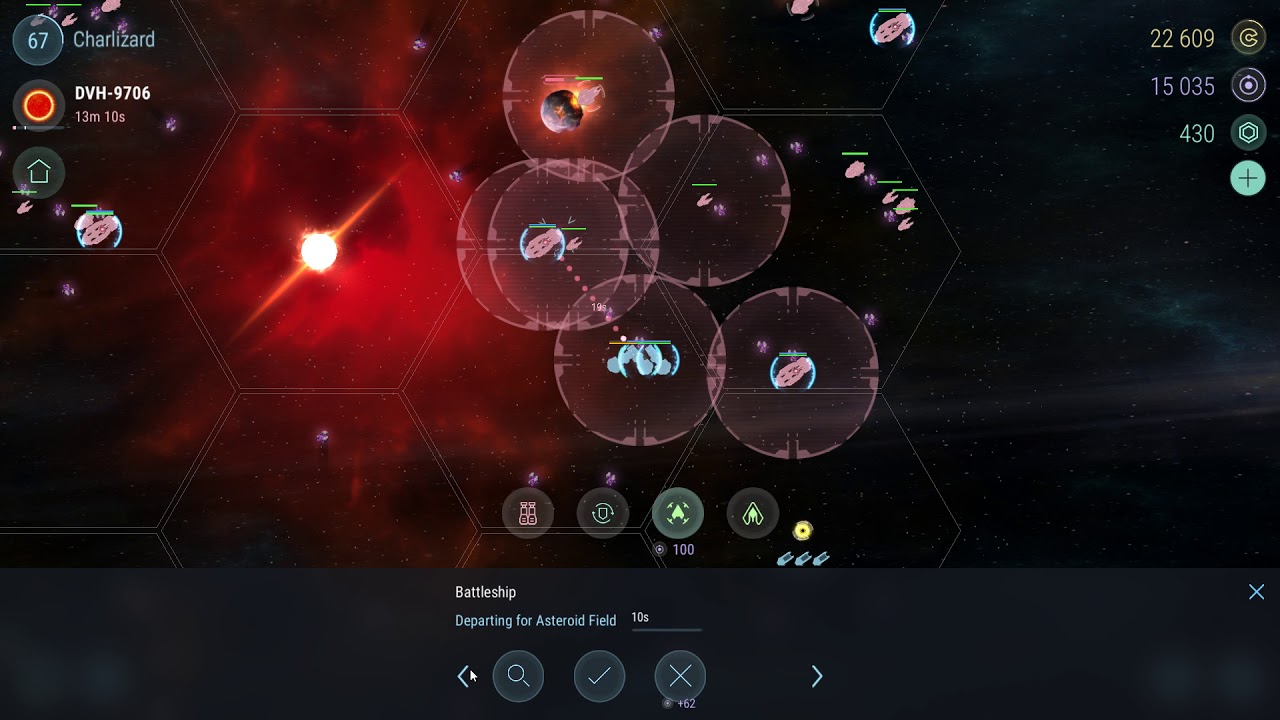 With pvp action, every move counts
13. Steel Division 2
Steel Division 2 takes place on the Eastern Front in 1944. You play as a general leading hundreds of men to the battlefield in order to claim victory! With a historically accurate take on the WWII era, you decide whether to relieve the event or rewrite it.
What'sgreat about Steel Division 2:
Over 25 different realistic looking battlefields and 600+ historically accurate units that are at your disposal
Several game modes available online or offline including co-op, 10 v 10 multiplayer battles
New combat tools and tactical experiences that all more freedom than ever compared to its predecessor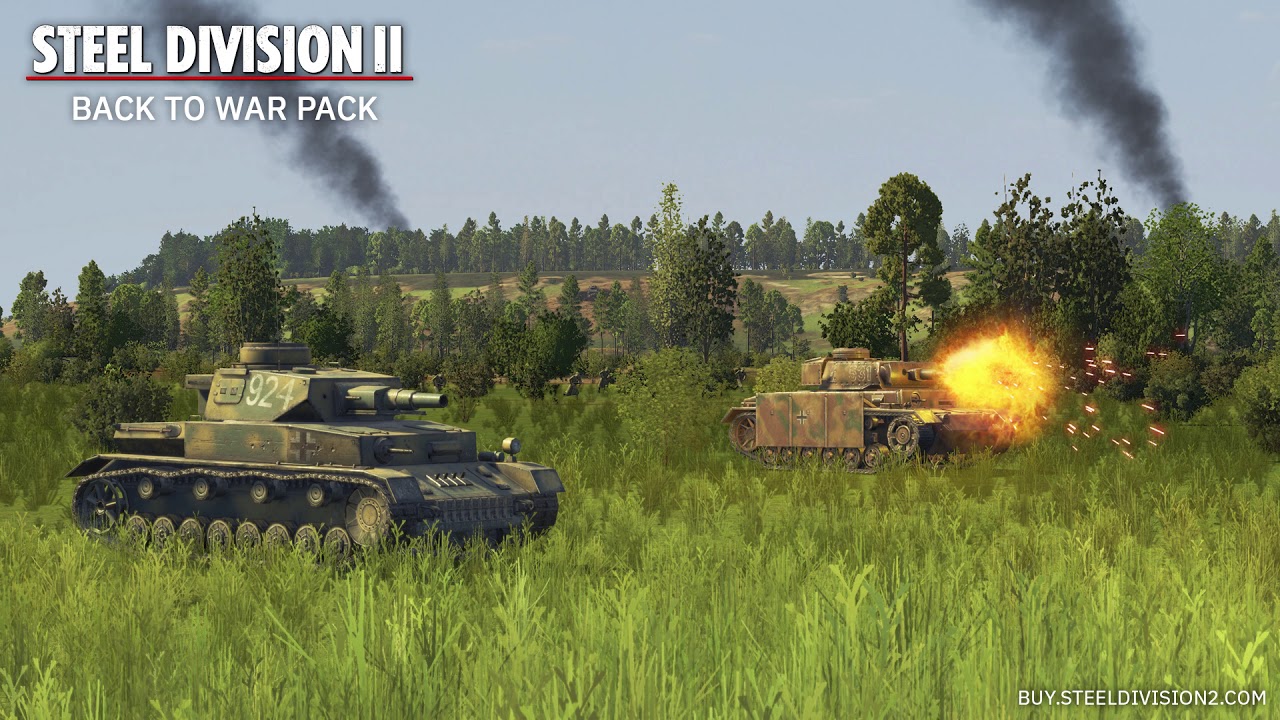 Several tanks can be used including the iconic T-34 Tank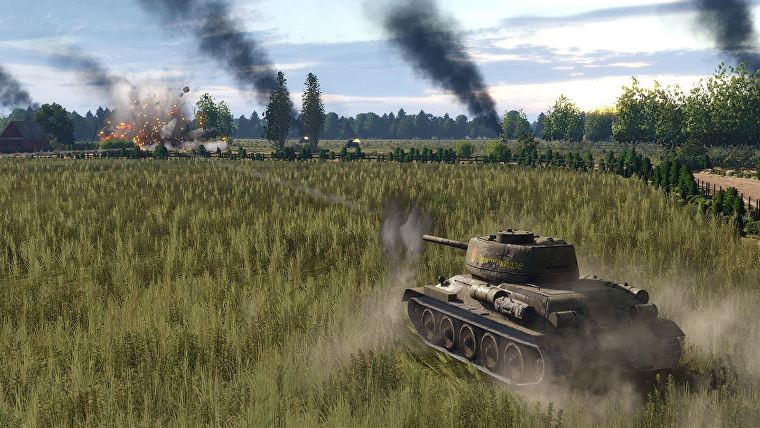 One of the many flying units that can be used to claim victory
12. They Are Billions
They Are Billions Gameplay
They are Billions takes place in a post-apocalyptic cyber themed world where you must defend against the BILLIONS of infected people that plan to annihilate your colony. Lead your colony to victory against the infected under the orders of Quintus Crane in order to re-conquer the land!
What's great about They Are Billions:
Although it's an RTS, you are given the ability to pause the action and make the best tactical decision for the scenario. They really push the fact that this is a strategic game, rather than a 'memorization of key commands' game.
Beautiful 4k graphics along with unique art and animation which will get you the smoothest movements of any steampunk RTS
Explore ancient human fortresses, obtain resources and evolve your colony with over 90 technologies at your disposal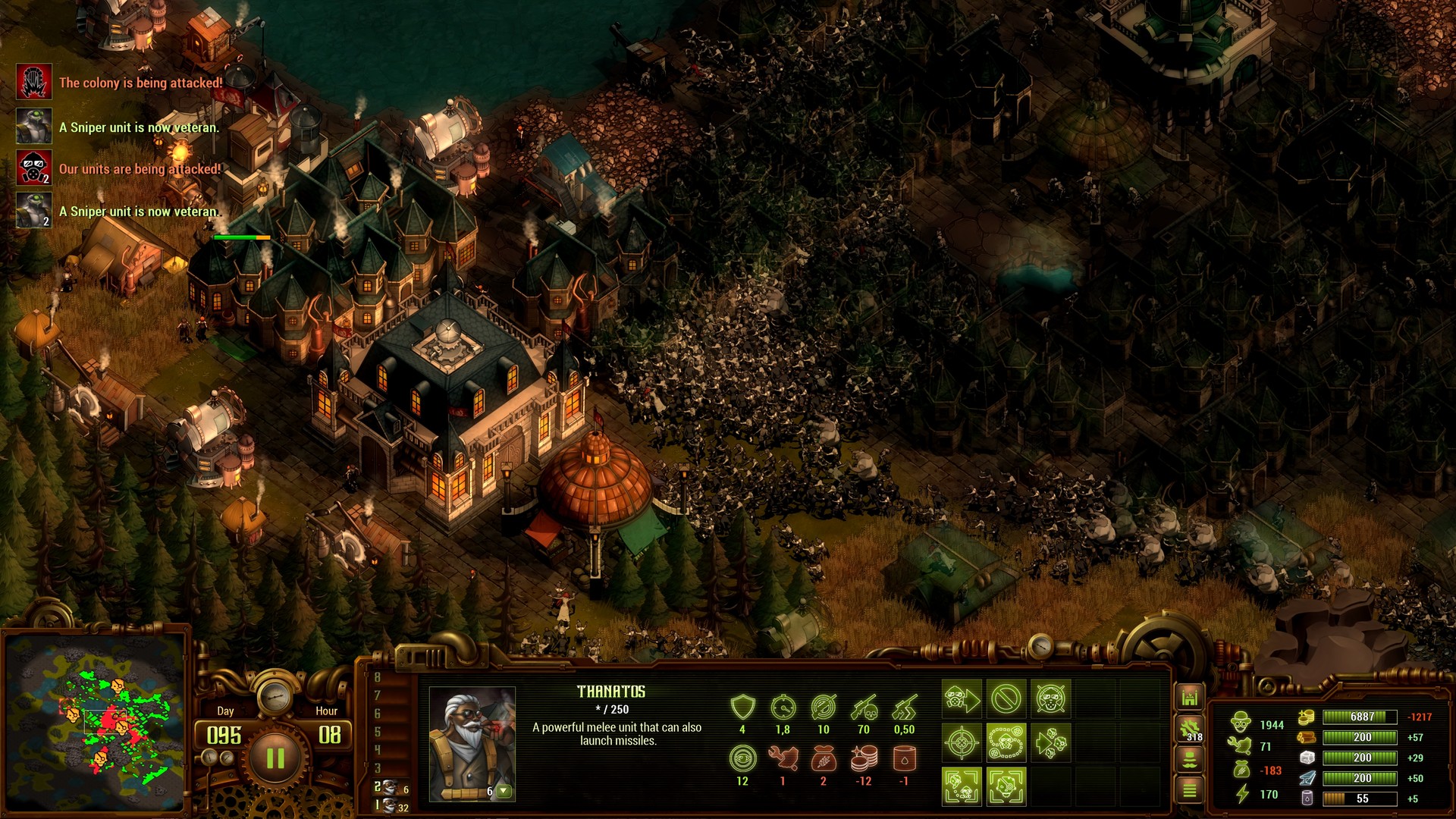 Use one of the many machines to take out the infected populations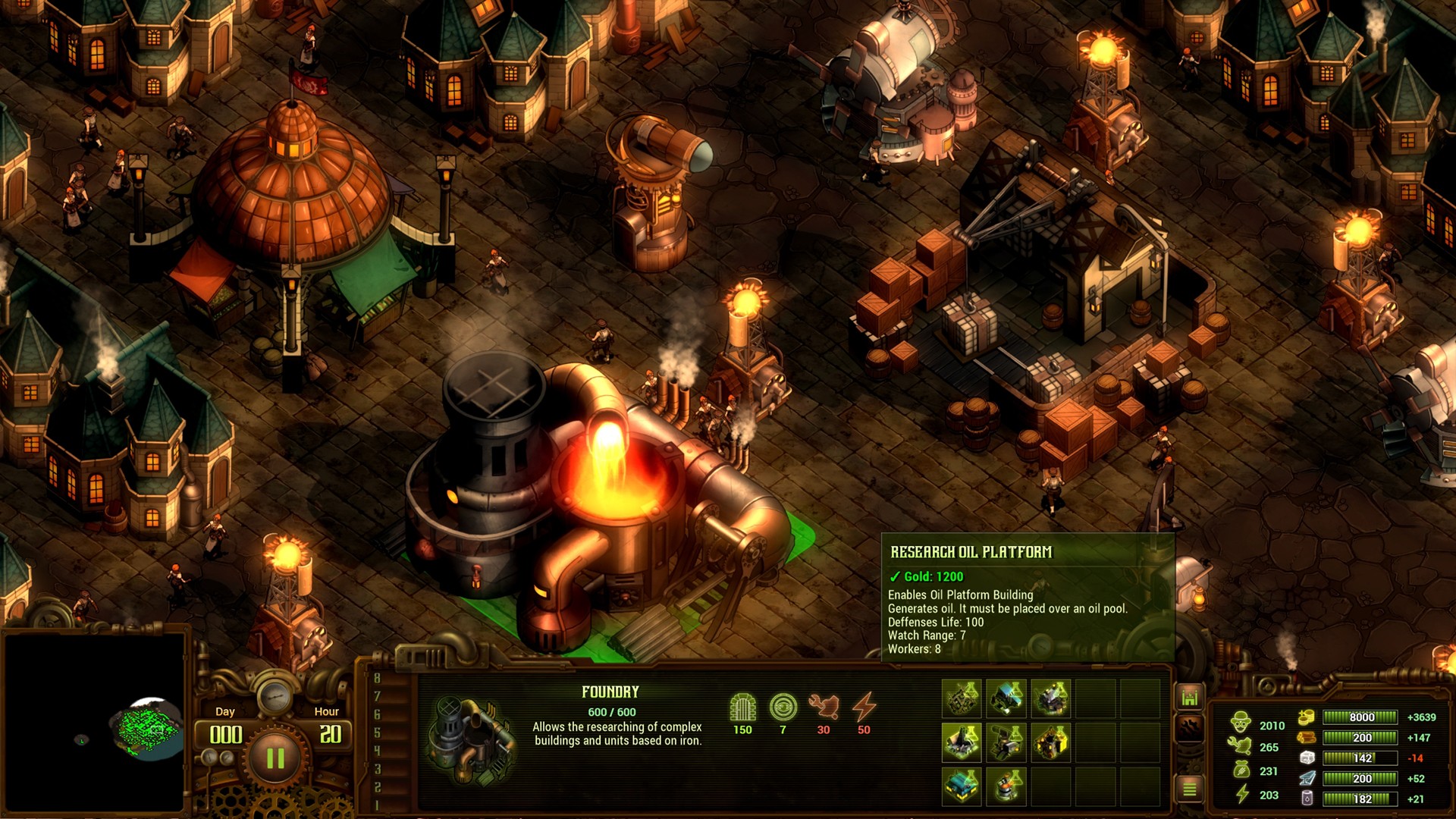 Build your colony to expand the energy distributions and keep the infected population away
11. SpellForce 3: Soul Harvest
Spellforce 3: Soul Harvest Gameplay
Spellforce 3 is one of the most visually appealing games on this list. Three years after the Purity Wars, Nortander is on the brink of a new era. As a general you must gather your allies to prevent the dark elves from harvesting the souls of others and stop the war.
What's great about SpellForce 3: Soul Harvest:
5 unique groups to play as along with new flying units that will give you a new approach to your strategic decisions
New campaign mode which offers new skill trees, UI, and story.
Creating your own custom map is possible thanks to the powerful modding tool given. Unleash your creative map layouts and create something new
Build distinct heroes to take on massive monsters in your path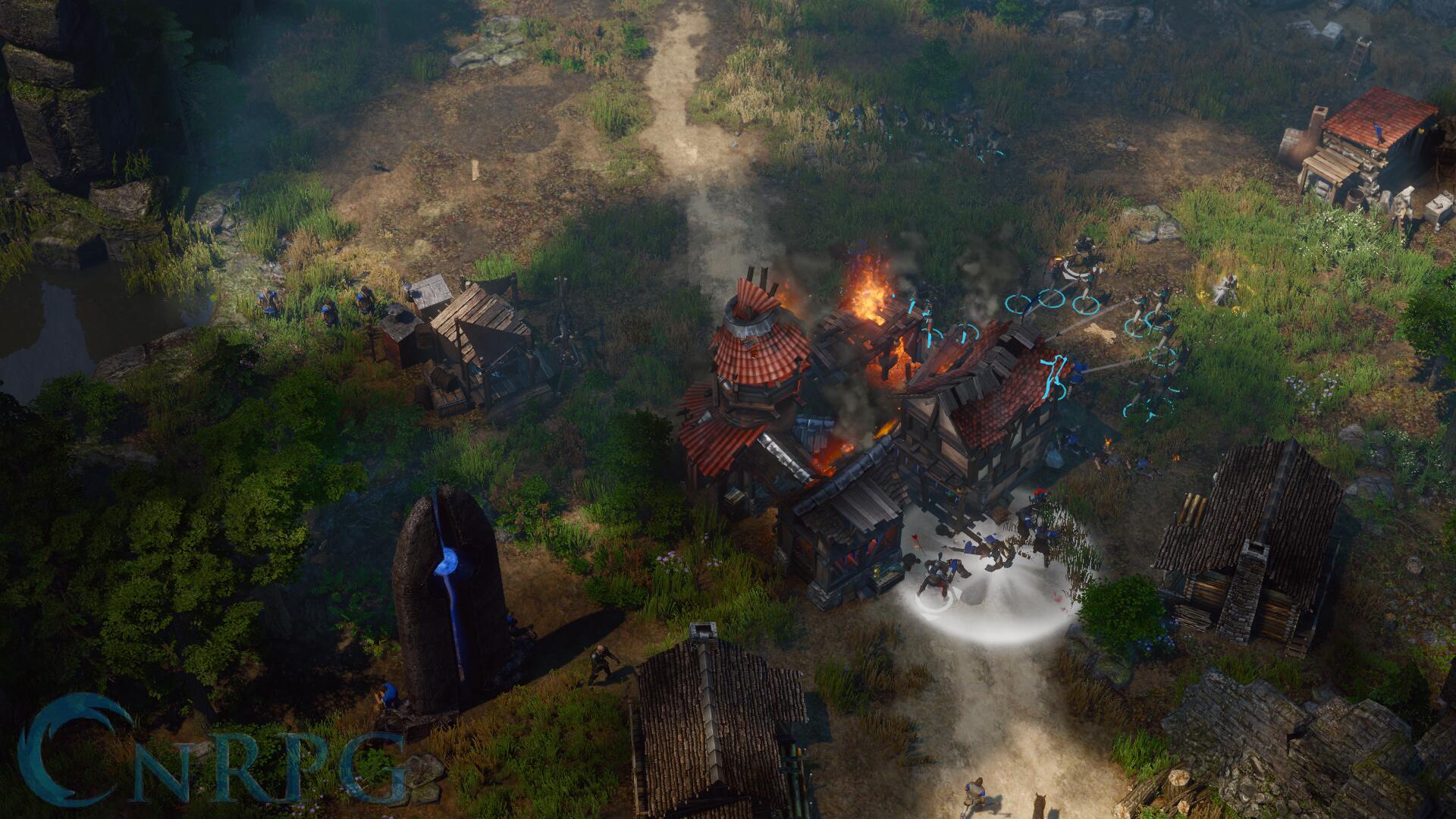 Use the new groups: Dwarves and Dark Elves to unleash spell-binding powers
10. Age of Defense
Age of Defense Gameplay
Age of Defense looks a lot friendlier, but don't let its cute look fool you. Encounter tons of monsters in this tower defense game full of mind-blowing mayhem! However, it might be difficult to understand many of the instructions due to a majority of them being explained in cave drawings in order to fit the theme.
What's great about Age of Defense
With no restrictions on where you can place your tower, you have a lot more freedom.
Several different towers can be built that have plenty of room for upgrades. Over 50 enemy types with different abilities that will put your tower defense skills to the test
Interesting instruction layout to fit the games theme which adds a nice touch to the "feel" of its cartoony style.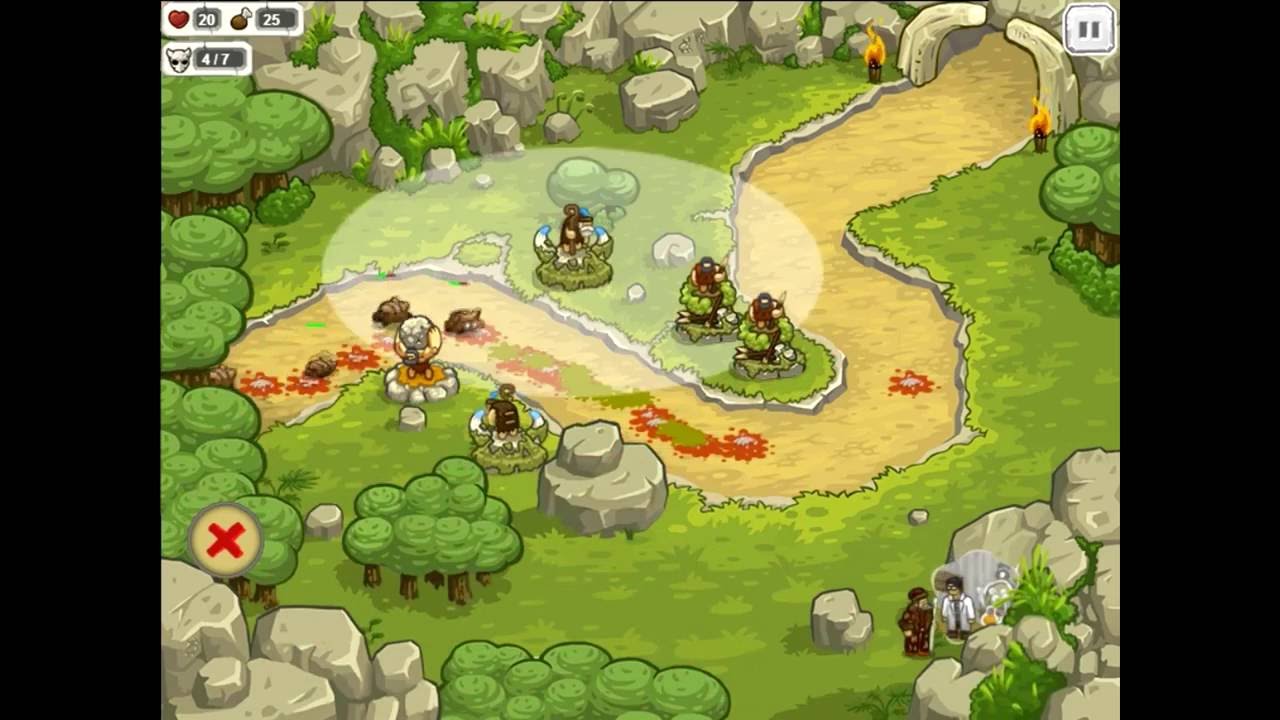 Move your people across other worlds in a fun cartoon style. What could go wrong?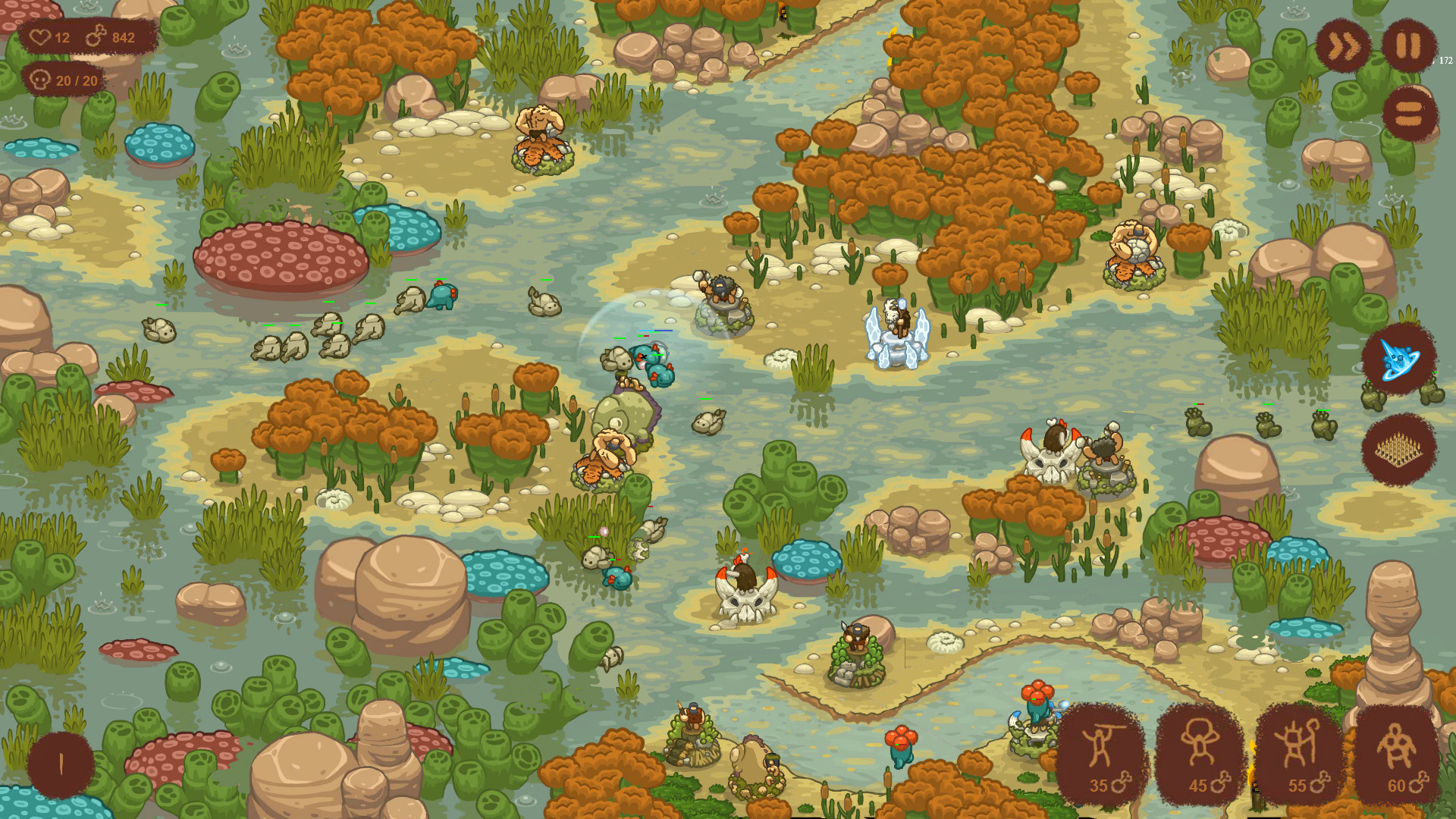 Build towers in unique environments to protect your people
9. S.W.I.N.E. HD Remaster
S.W.I.N.E. HD Remaster Gameplay
This one's definitely a bit more on the wacky side: Pigs vs. Rabbits! This game was released 18 years ago and has come back for a full HD remaster with revised textures, adaptive interface, and a whole lot of WAR!
What's great about S.W.I.N.E. HD Remaster:
Includes everything from the original game and new features for old and new fans.
Multiple weapon choices: Tanks, Scout Vehicles, Rocket Launchers, and upgrades that can be used to take out your opponent
Compete with friends in 8-player multiplayer with revised multiplayer mode! Playable with both LAN and internet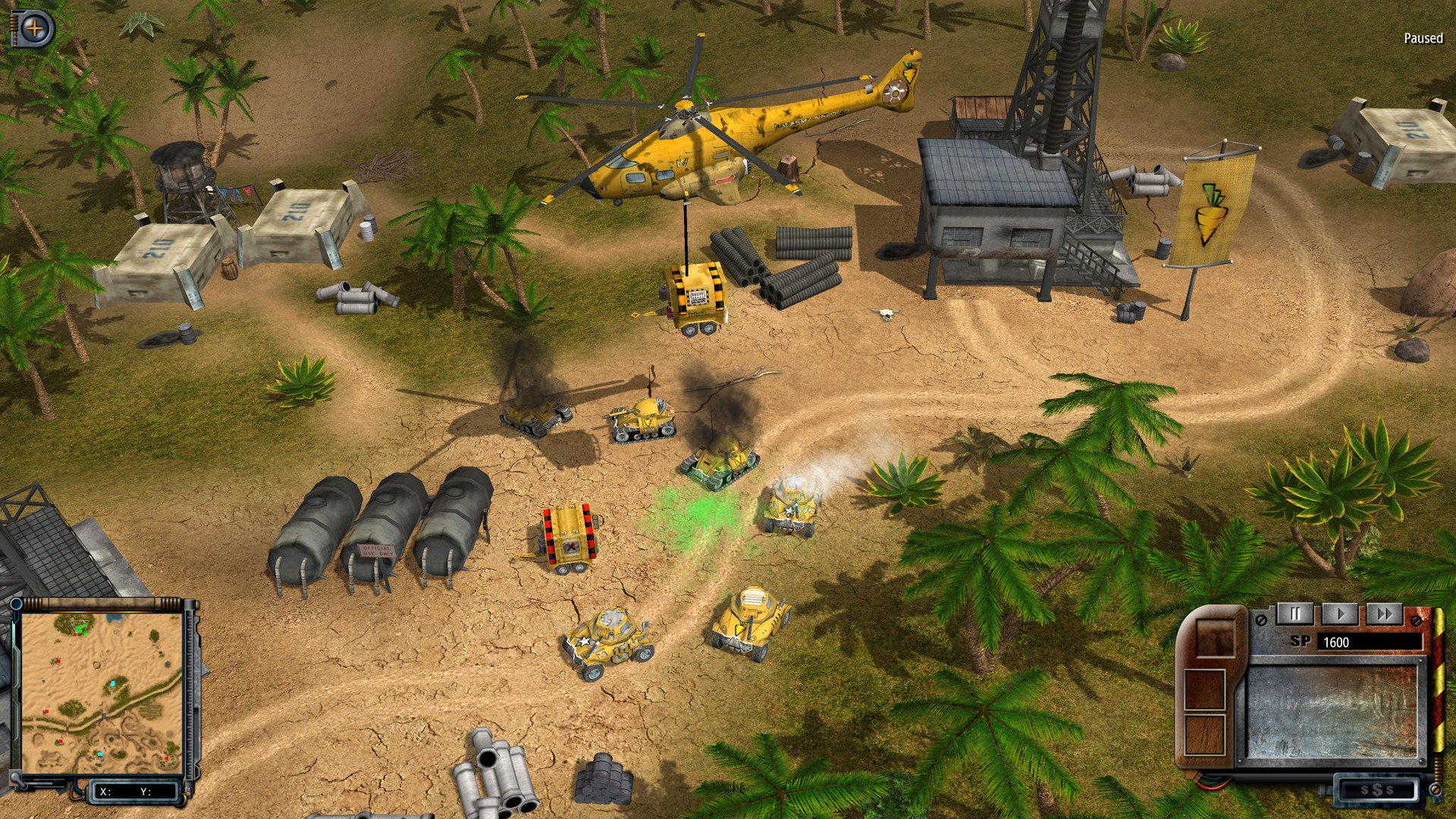 Use tanks to destroy your enemy's in this NOTHING BUT WAR game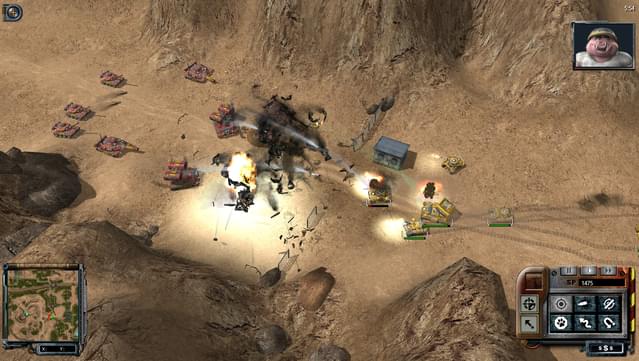 Adaptive play is key as you fight in different locations in this world
8. Sellswords: Ashen Company
Sellswords: Ashen Company Trailer
Play as the captain of your own mercenary company in this medieval RTS. One of the most interesting factors is its use of both Real-Time Strategy and 3rd person view. Fight against thousands of soldiers and make your mark on the land! Although some of its execution isn't the best(right now) it continues to evolve for better experience.
What's great about Sellswords: Ashen Company:
The first game of its kind to feature 3rd person against thousands of soldiers and real-time strategy
Frequent updates in the game which include: Music, Game Modes, Unit Types and more!
Take part in massive battles as you manage your company and travel the world searching for contracts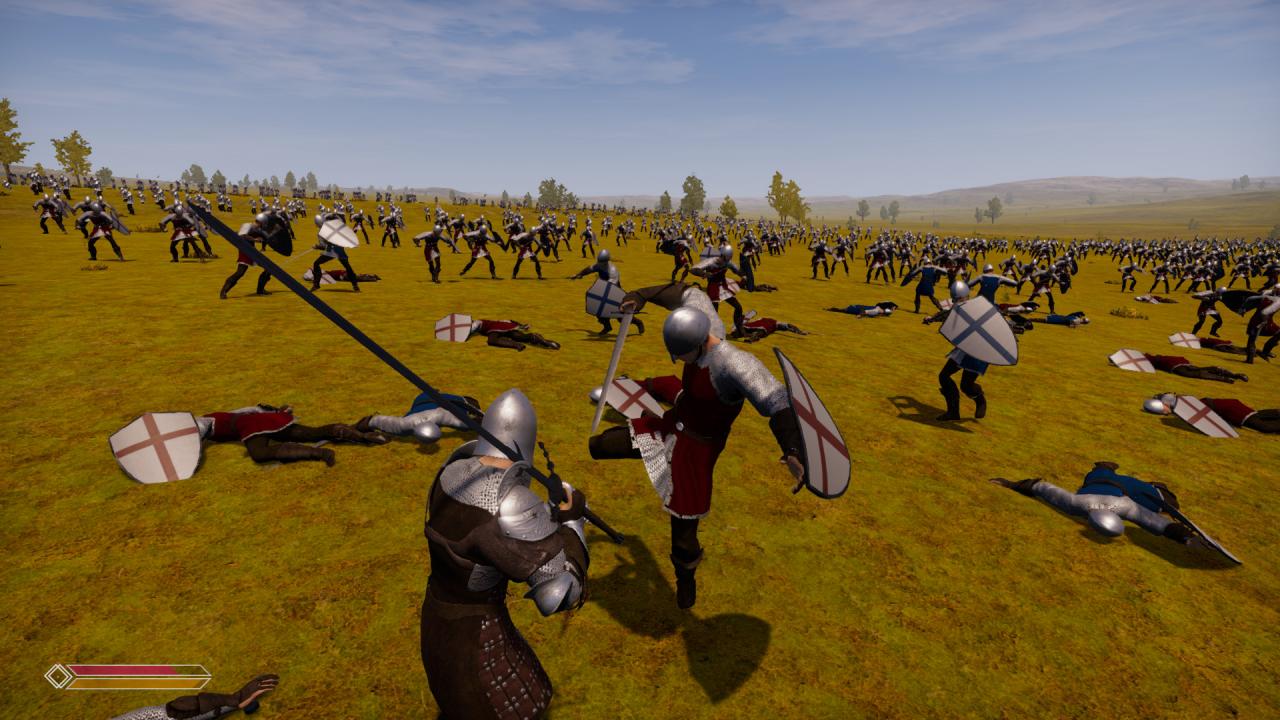 Fight in 3rd person view against thousands of soldiers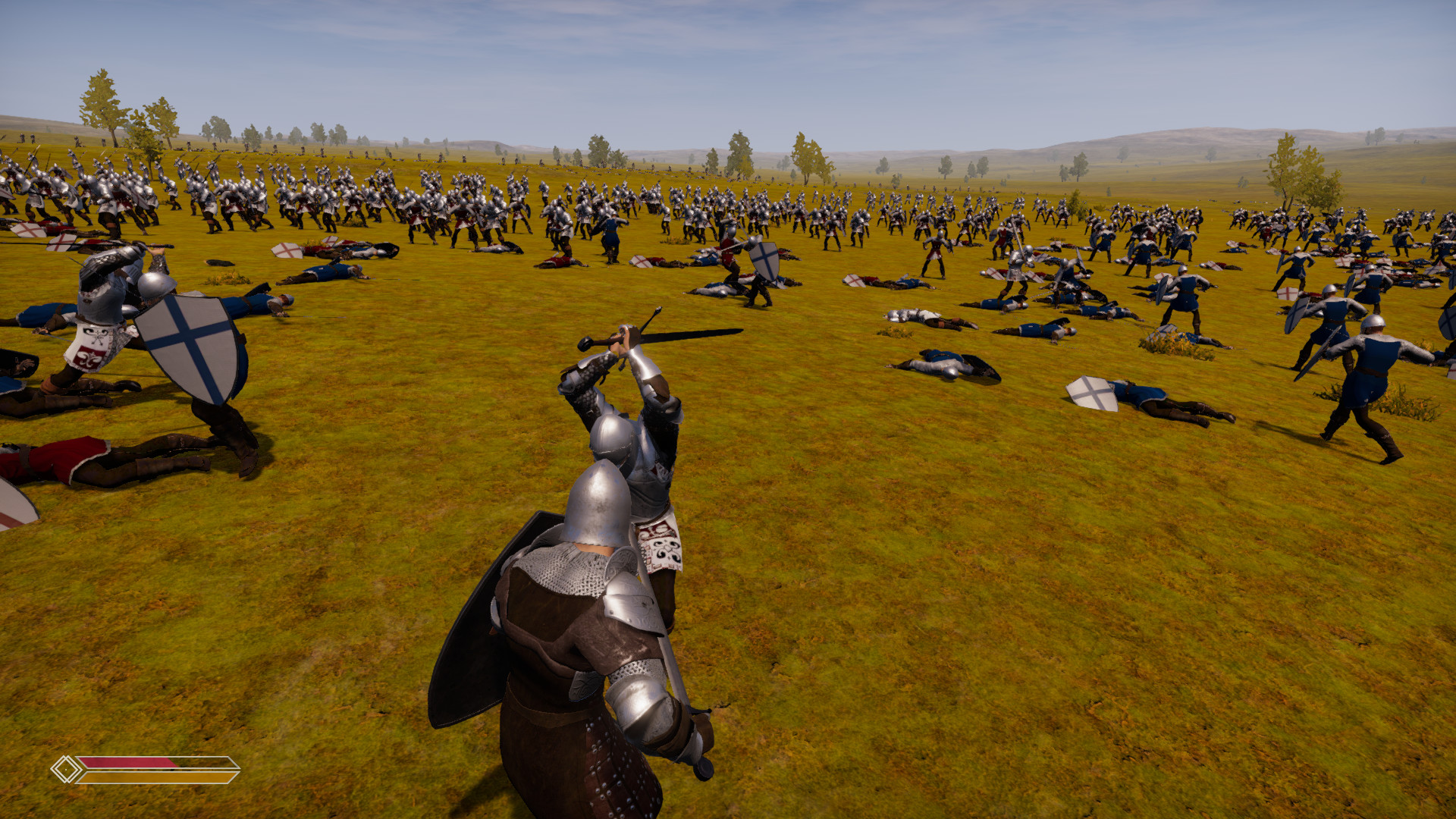 Decide between 2 unit types to fight battles for you: Infantry and Missile
7. The Settlers: Heritage of Kings - History Edition
The Settlers Gameplay Trailer
Dive into the diversified mix of real-time fights and build-up matches! Celebrating the 25th anniversary of the series, this game includes all previous installments, each one containing something new. Lead your settlers and build your empire into the strongest one the land has ever known!
What's great about The Settlers: Heritage of Kings - History Edition:
All 7 games of the series are included in this history edition all starting from 1993
Explore several populated landscapes as you find resources to build your empire
Includes all previous expansion packs from previous titles and 2 new expansion packs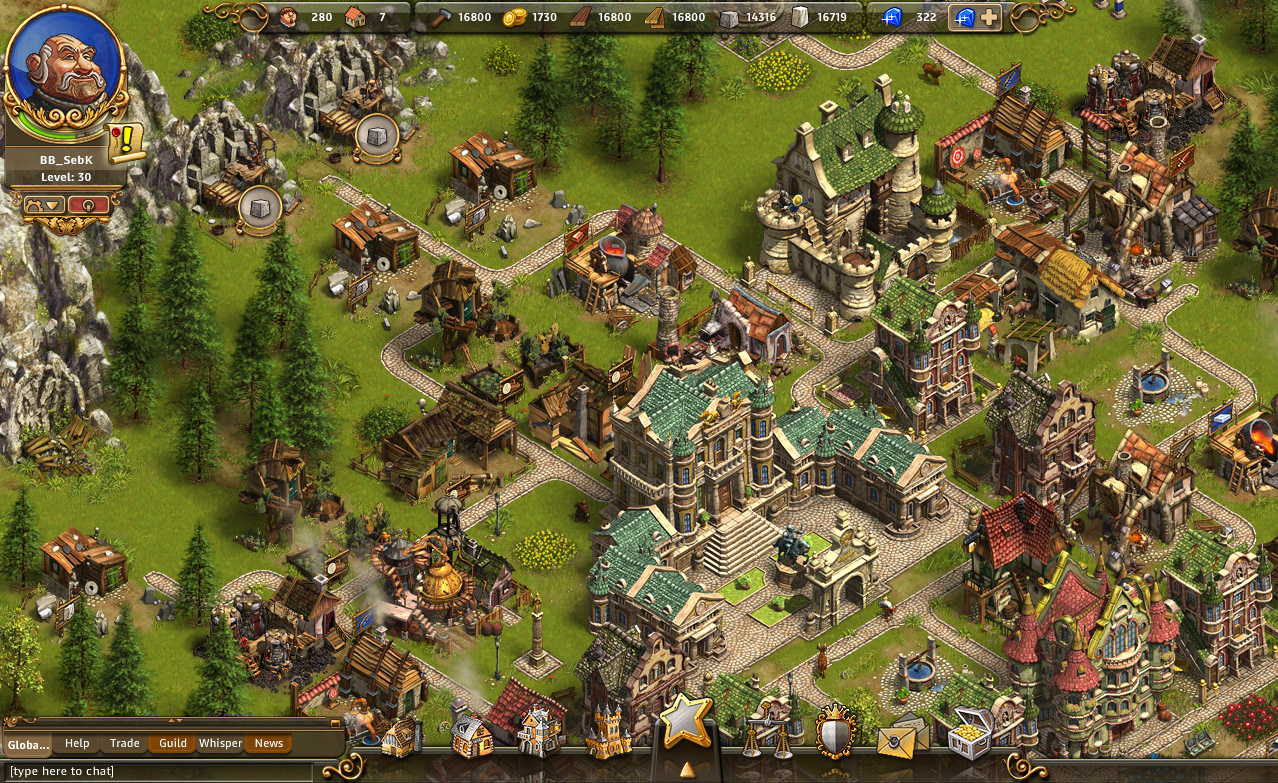 Fight off hordes of soldiers as you defend or raid the kingdom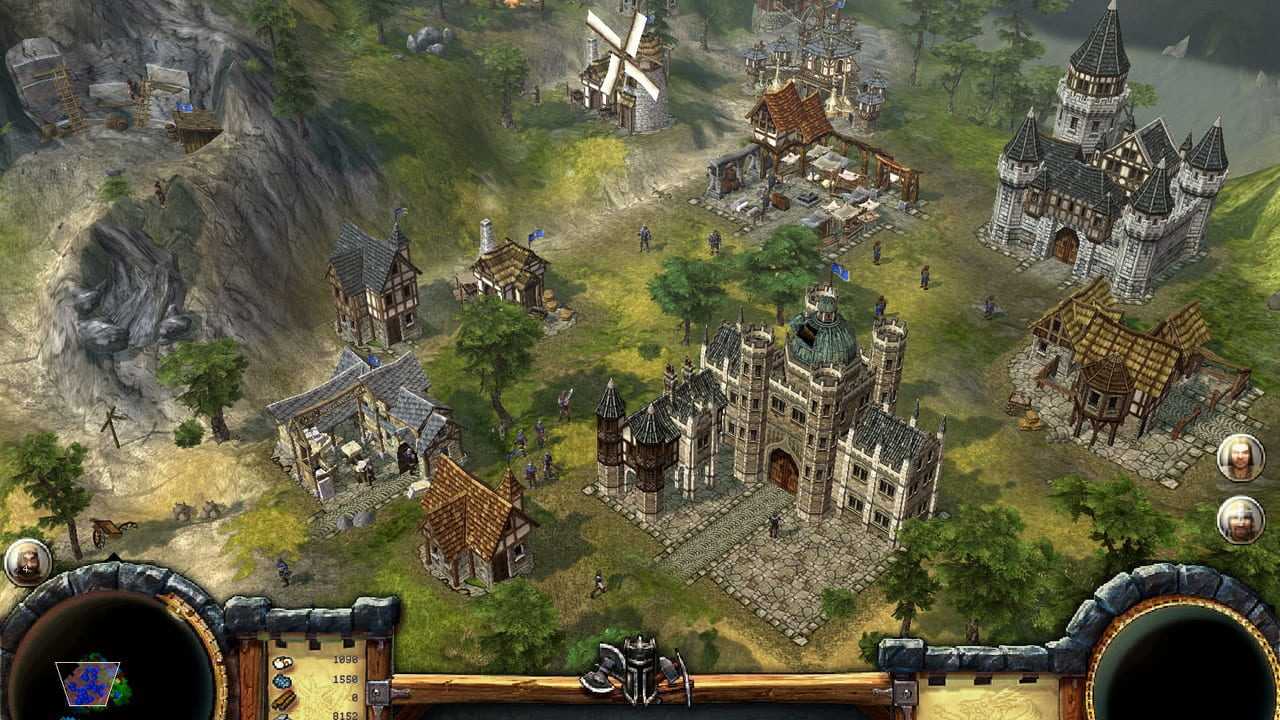 Fight on different environments that will test your skills in a mix of 7 RTS games in 1
6. Medieval Kingdom Wars
Medieval Kingdom Wars Gameplay
Rewrite history in the medieval era combining both RTS and world map kingdom management. Start of as a noble serving your King and work your way up the ladder in this story driven campaign.
What'sgreat about Medieval Kingdom Wars:
Introducing a mix between RTS and rouge like progression, every move counts and is saved during battle
Collect new resources and train new troops as you battle against the opponent at the same time
To really get the feeling of war, no second chances are given. No turns, no reloads. It's just you, the battlefield, and your strategic skills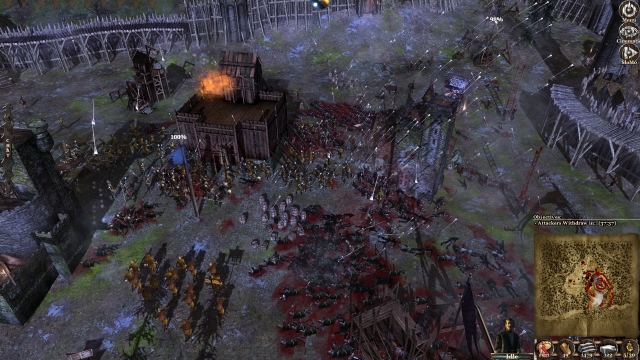 Build locations for your soldiers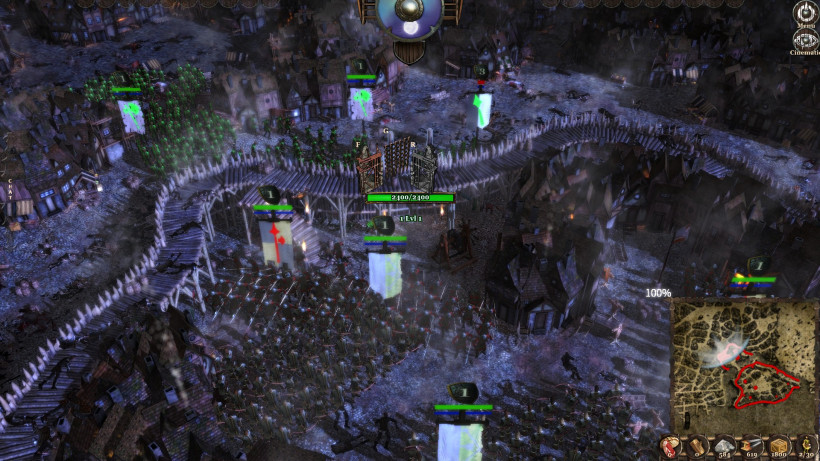 Rule new areas as you serve your king
5. Battlefleet Gothic: Armada 2
Battlefleet Gothic: Armada 2 Gameplay
An adaptation to the popular table-top game Battlefleet Gothic Armada 2 is a richer, more detailed and ambitious sequel to the first Armada. Your selection of factions, ships, and strategy will dictate your success or failure in the Warhammer 40,000 universe.
What's great about Battlefleet Gothic: Armada 2:
12 factions from the original tabletop game with unique abilities and playstyle
Improved multiplayer modes that allow for a great online experience with others
3 solo campaigns in an extensive campaign with high narrative values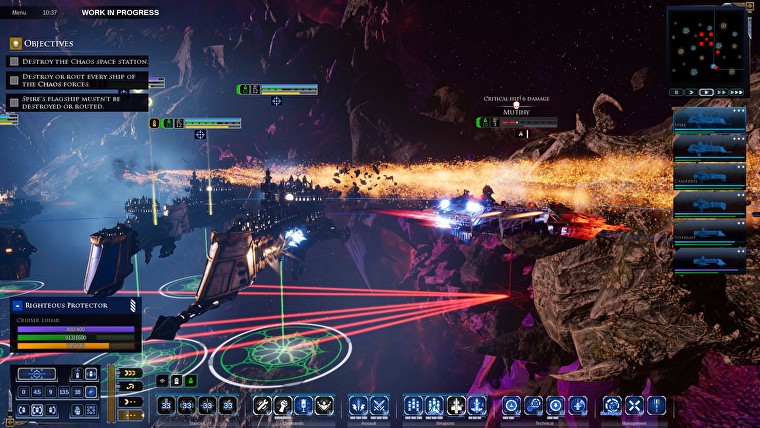 Use the fleet that fits your playstyle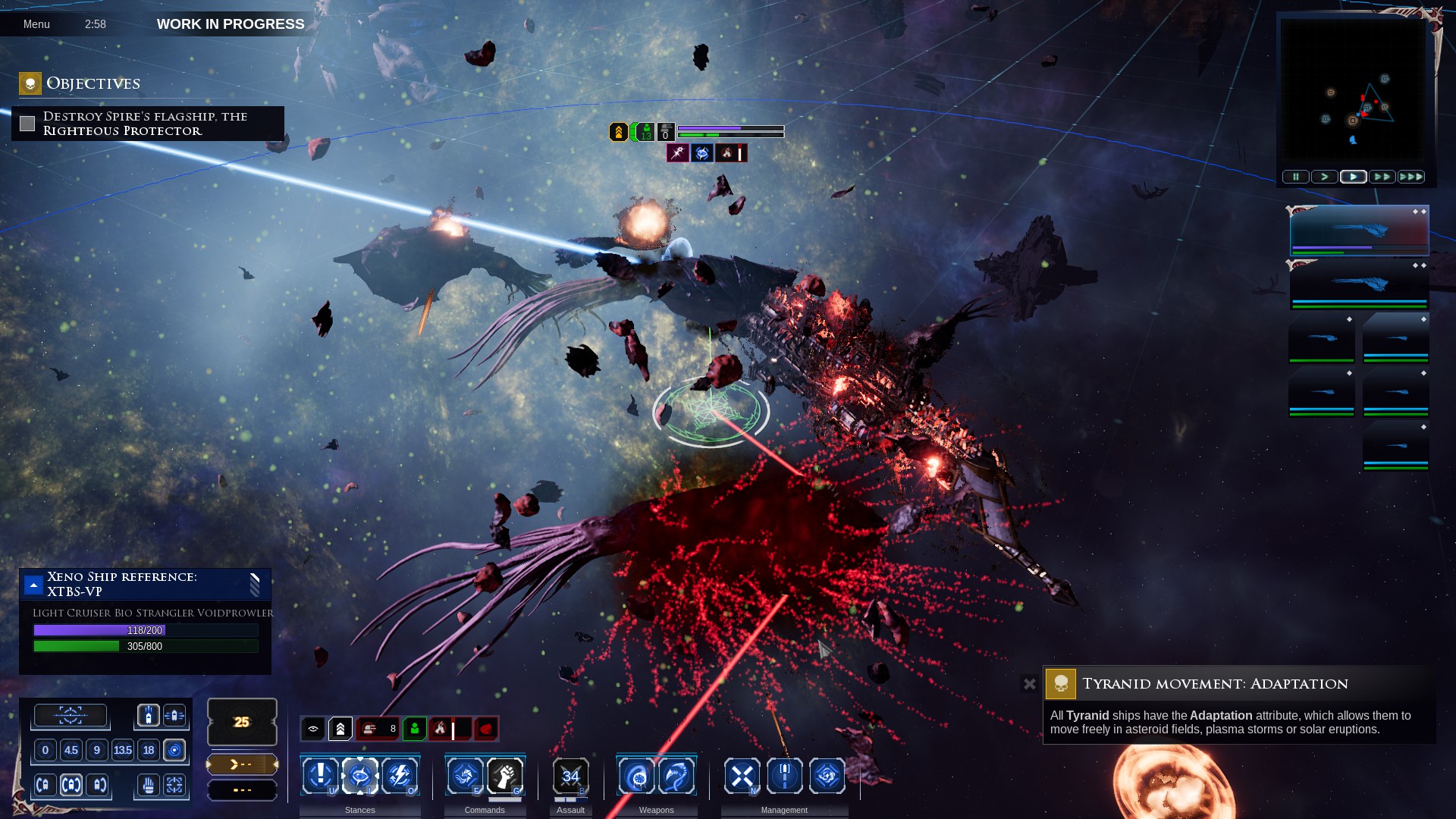 Use advanced technology to hide your entire force or the environment to do so
4. Driftland: The Magic Revival
Driftland: The Magic Revival Trailer
A powerful spell is the only thing that holds Driftland after the devastating war that occurred beforehand. Take on the role of a powerful mage to develop an empire and restore Driftland to its glory. Driftland builds off of several RTS tools and tweaks them, making them more complex in their own way.
What's great about Driftland: The Magic Revival:
Various win conditions that must be faced along with 3 game modes that offer the lore behind the falling Driftland
Interact with 4 different races, each with their own languages and points of view that help the story of Driftland
Multiple progress paths for Economy, Magic, and Warfare upgrades allow for several ways to improve your growing empire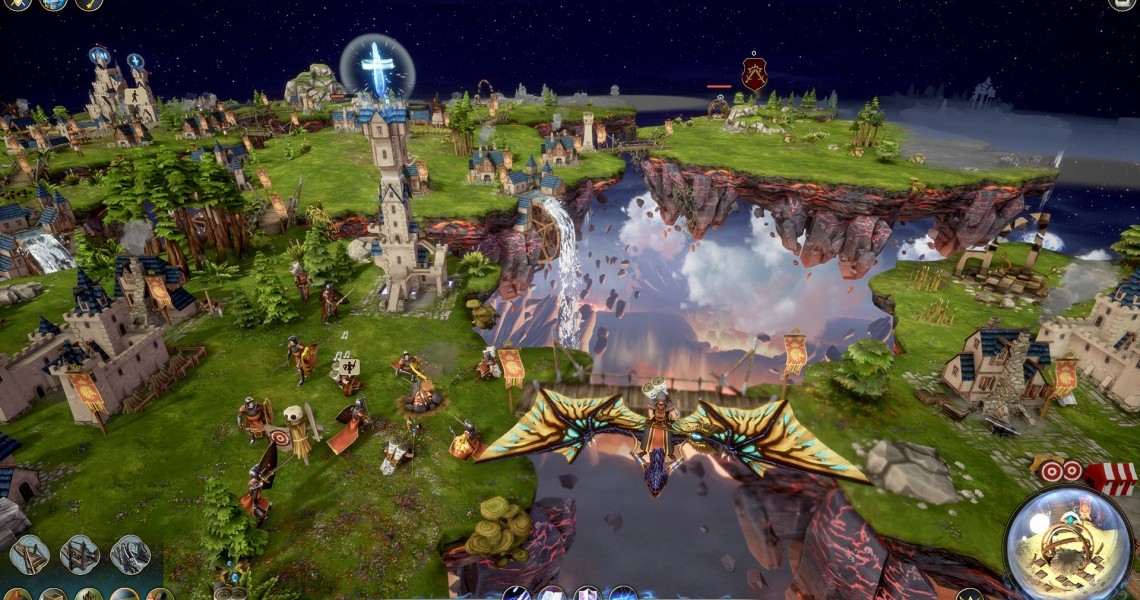 Rebuild the once great Driftland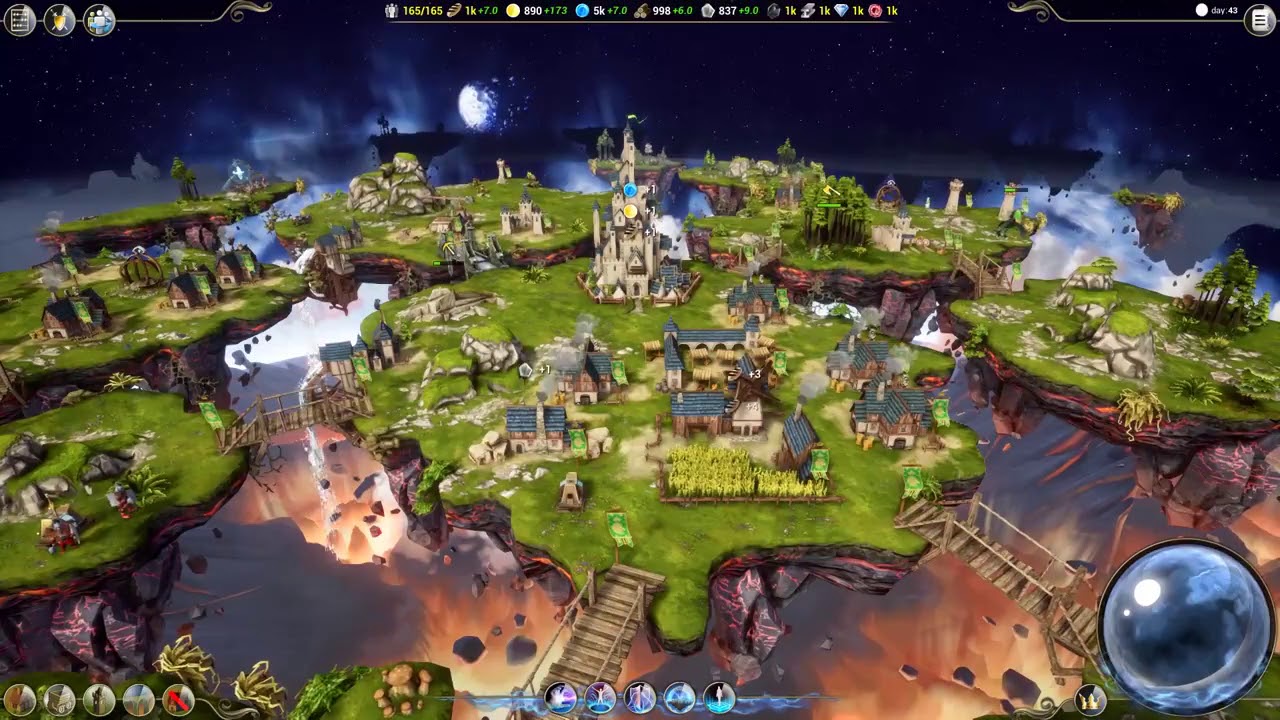 As a mage, defend Driftland from the enemies you will encounter
3. Skirmish Line
Skirmish Line Gameplay
You play as a tactical commander in the Pacific Theater as you fend off against the Japanese military. Upgrade your squad, build trenches and lead them to victory as you adapt in an ever-changing environment.
What'sgreat about Skirmish Line:
Play in 3 modes in the brutal and endless difficulty options
As you progress in campaign mode, you will be sent on more dangerous missions
Core functions such as bird-eye view and heavy randomization allow for new tactical decisions to be made each mission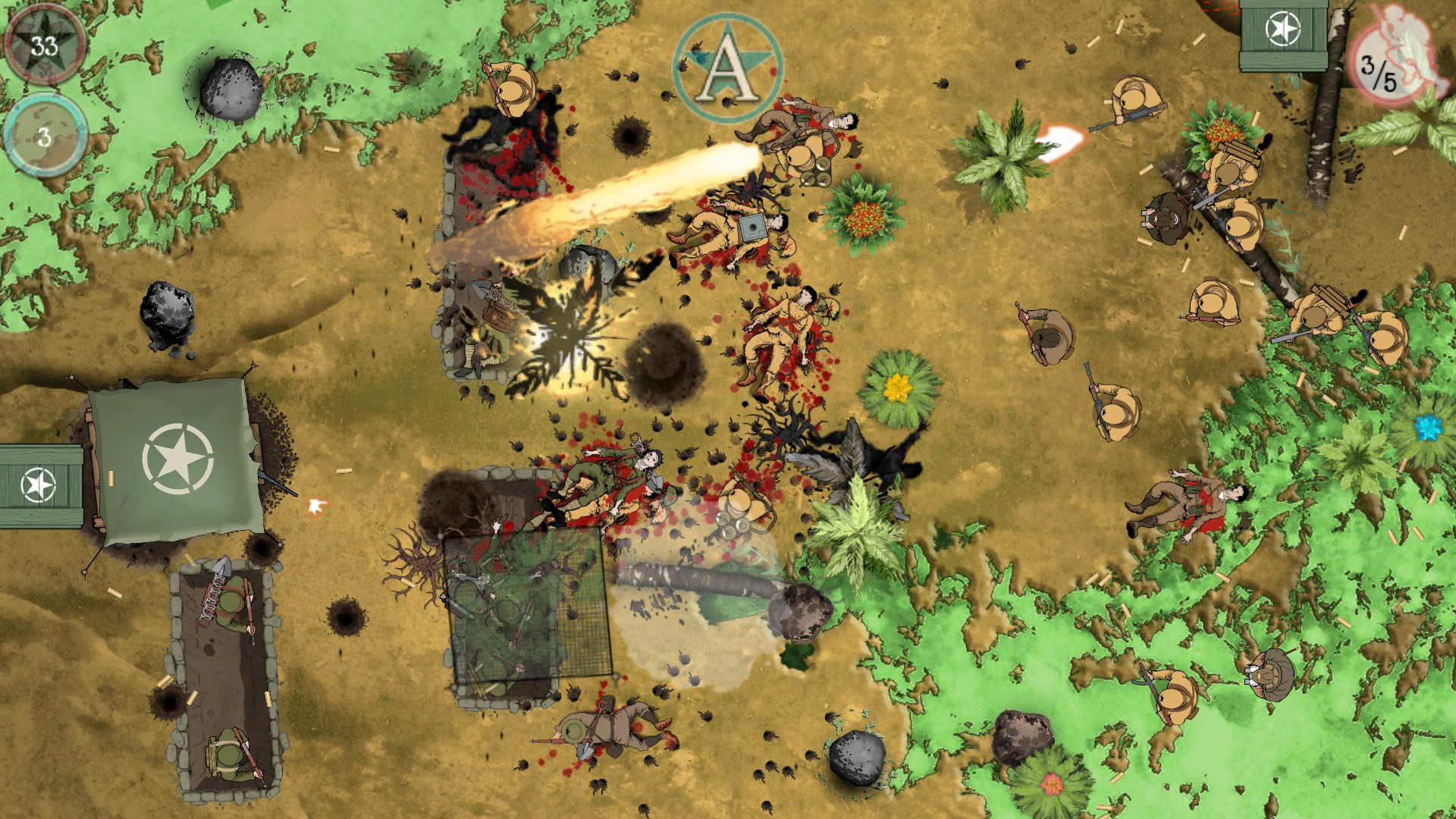 Play through a brutal and endless defense world in several different environments
Use exotic weapons to trample your foes
2. Total War: THREE KINGDOMS
Total War: THREE KINGDOMS Gameplay
Choose from 12 Warlords as you unite China, under your rule, in order to create the next dynasty. Start writing your legend as you build friendships, wage war, and earn the respect of your fellow comrades AND opponents. Total War definitely has a strong visual appeal to it and is a great concept if it's your first Total War game.
What's great about Total War: THREE KINGDOMS:
The artistic direction adds a new dimension to battles thanks to the ability to zoom in and watch individual fighters with their own animations
Improved strategy and tactical mechanics from previous installments
Great UI/UX design that helps veterans and newcomers of the series thanks to the F1 key which offers help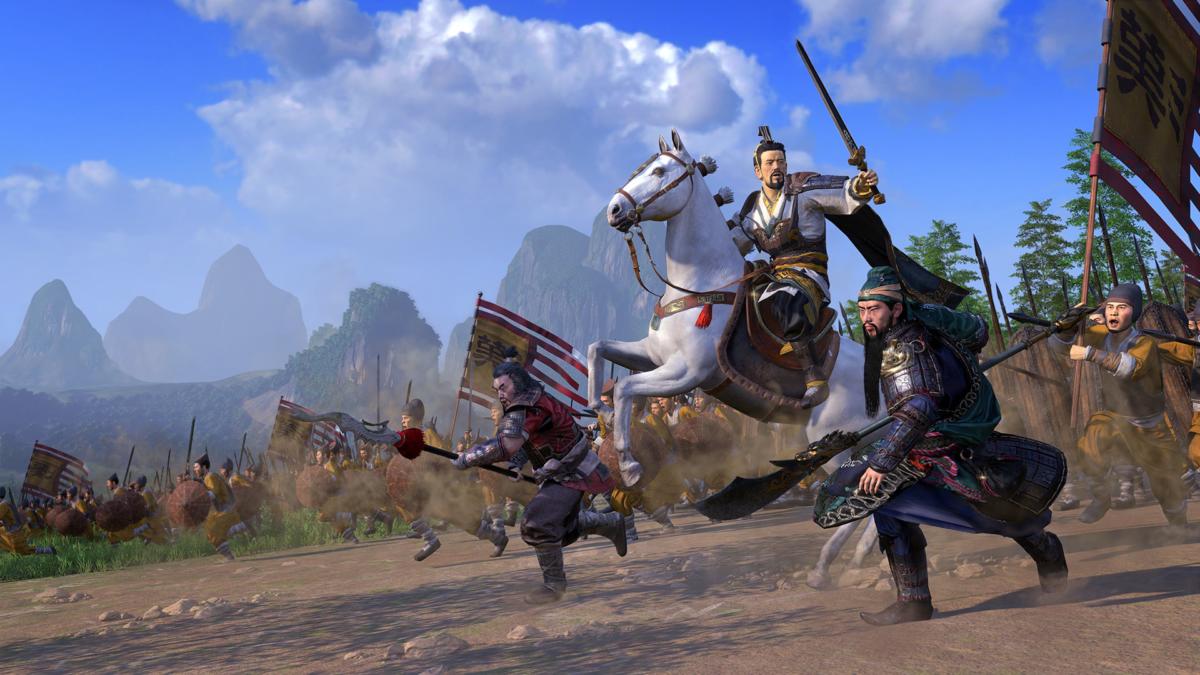 Your decisions affect your heroes in battle with much greater consequences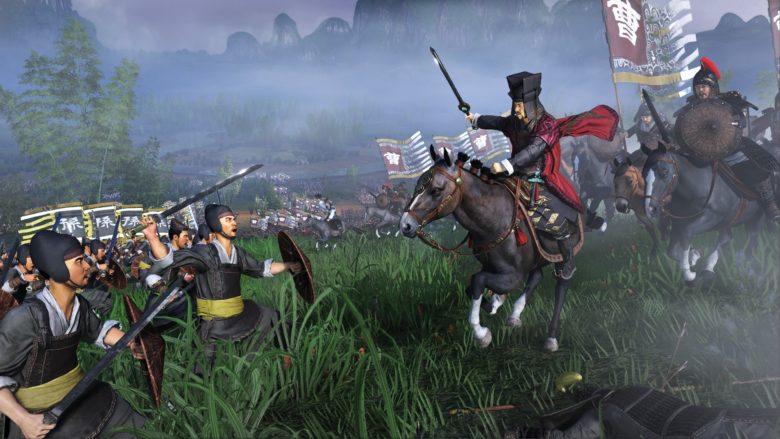 Write your story as you fight various soldiers and armies throughout China
1. Dawn of Man
Dawn of Man Trailer
In Dawn of Man you must guide a group of ancient humans as they struggle for survival. Hunt, research new technologies, and fight your way through the challenges the world will throw at you.
What's great about Dawn of Man:
Plan ahead for rough times that will occur as you collect resources in the summer that you will need to survive harsh winters
Resources you gather can be used to create new technology including farming material, weapons, and buildings as your settlement expands
Played with a keyboard and mouse, the realistic Gameplay and survival mechanics are some of the strong key points of this title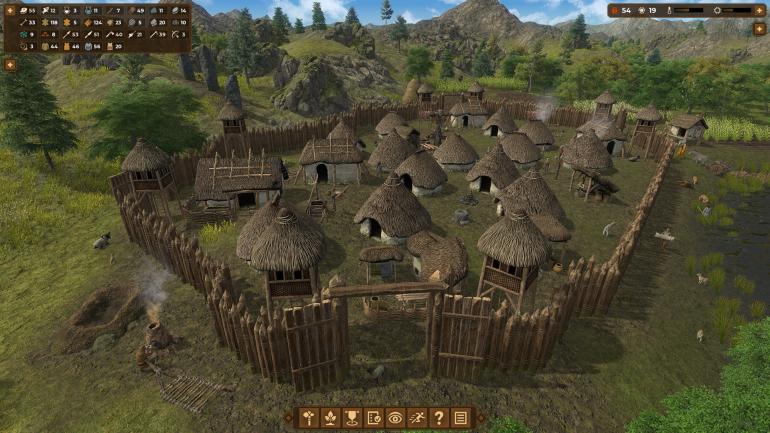 Command your group to defend themselves against dangerous creatures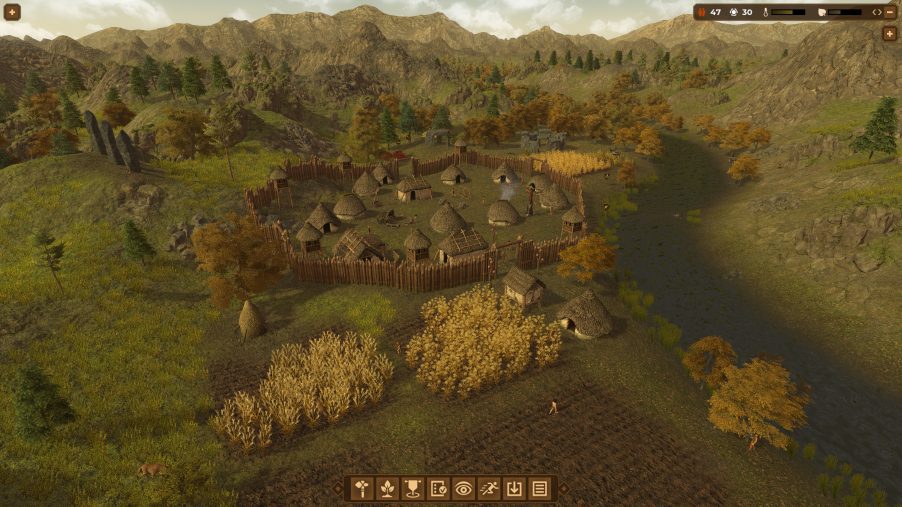 Hunt animals to gain new resources
You May Also Be Interested In:
Image Gallery