15 Best Online Strategy Games That Are Free To Play
Updated: 29 Sep 2019 7:16 pm
It helps to be a tactical genius in these games. It also helps that not everyone playing is one.
The Best Online Strategy Games You Can Play For Free
Strategy gaming is always exciting - trying to figure out the best moves, playing around your opponent and claiming victory is intensely satisfying.
It's even more satisfying when you know that you're playing against a real person - and you can do that without spending a penny!
Here are 15 awesome online strategy games to play if you want to show off your strategic skills to the world!
15. Call of War
Call of War brings the traditional gameplay of board games like Risk to your computer in an online multiplayer experience. Take control of a nation in World War II, build your army and fight in the greatest war the world has ever seen. Will you be able to lead your armies to victory?
Awesome things to do in Call of War:
Take control of a nation in World War II, big or small, and guide it through the war.
Build up your armies, constructing historically accurate military units.
Fight against as many as 100 opponents on the world map.
Experience true real-time military strategy - all of your units move as fast they would in real life.
Build secret weapons and atomic bombs to end the war once and for all!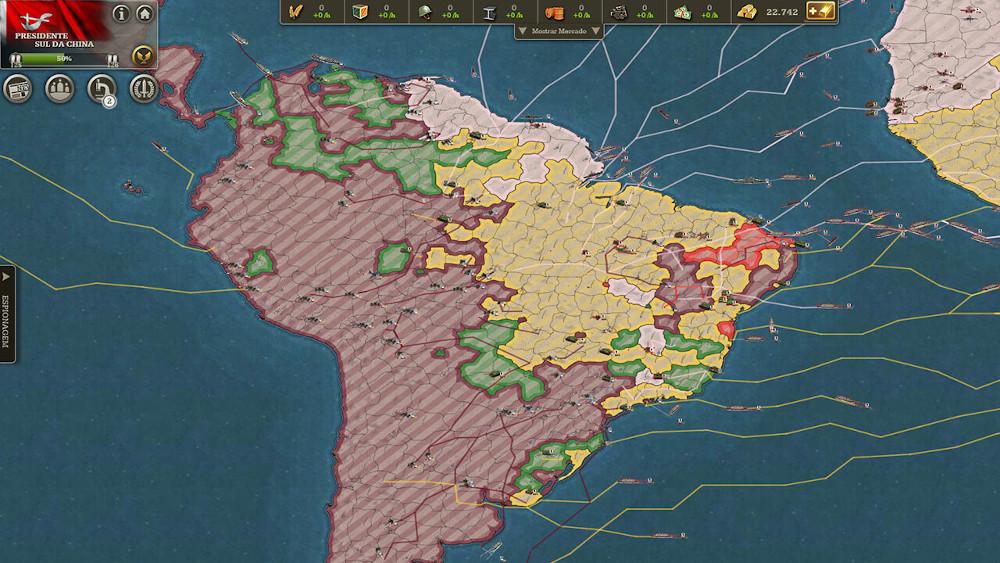 Create intricate battle plans, work with your allies and defeat your opponents!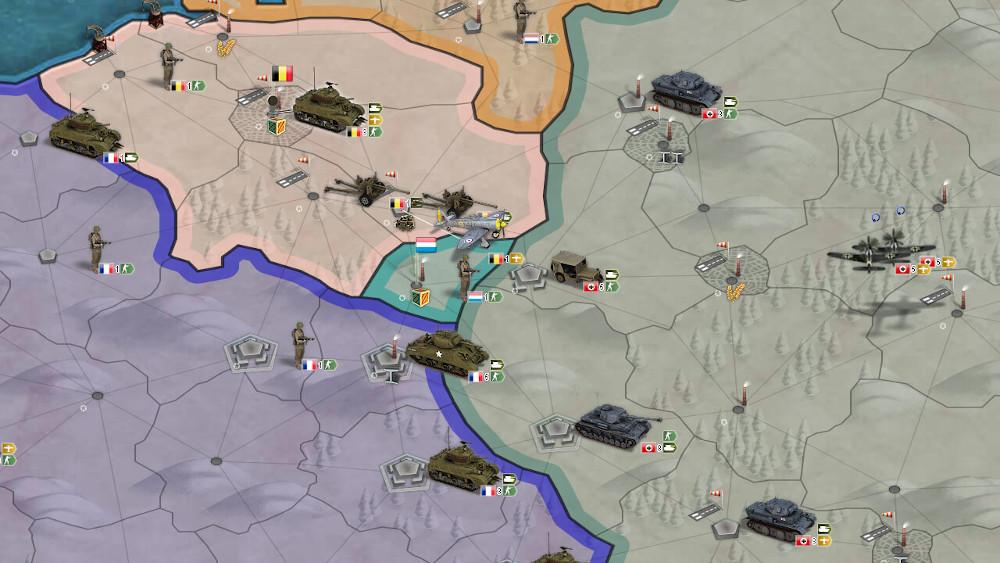 Prepare for war, build up your armies and defenses and do your best to survive.
14. Call to Arms
In Call to Arms, you're not just a commander - you're also a soldier, a pilot, and every fighter on the field. In this mix of tactical RTS and first person/third person shooter, you'll be guiding your troops in intense multiplayer battles. If the tides of battle turn against you, take direct control of a soldier or vehicle and take on your enemy directly, bringing your forces victory!
Awesome things you can do in Call to Arms:
Fight against other players in intense RTS battles paired with first and third person shooter gameplay.
Command your troops in a unique campaign as well as multiplayer matches.
Utilize real historical weaponry, from guns and tanks to aircraft.
Level up to unlock new equipment and vehicles for your soldiers to utilize.
Fight historical battles and change their outcomes.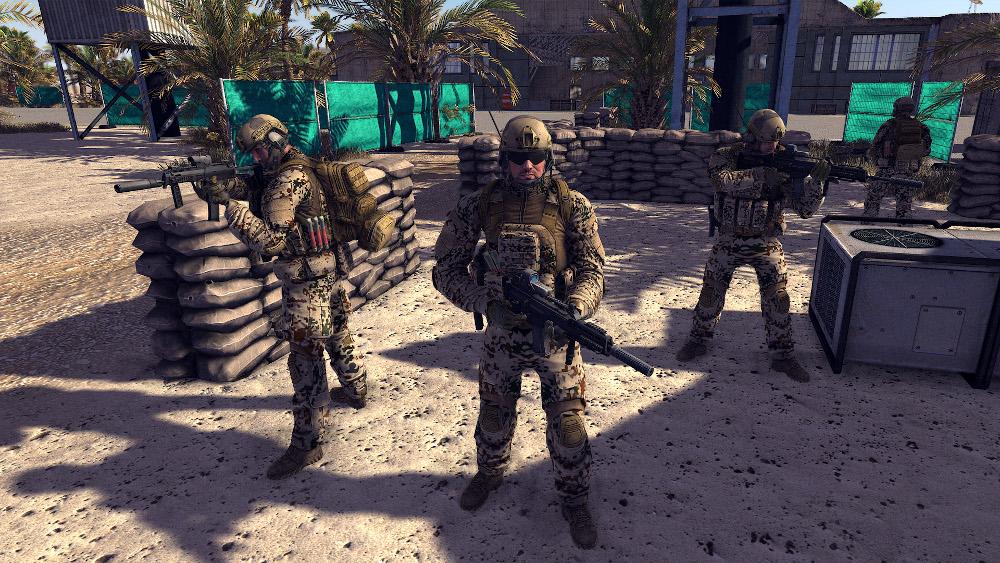 Choose and command your troops both from the sky and on the ground.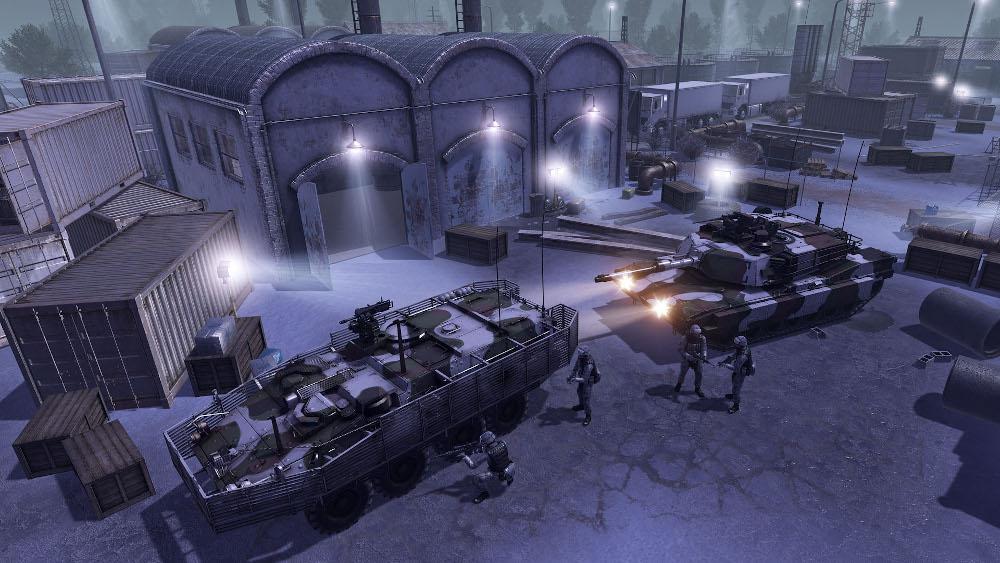 Unlock new, awesome equipment, including tanks, APCS, helicopters and more.
13. VEGA Conflict
An evil organization known as the VEGA Federation has taken over the universe. It is up to you, along with your online allies, to face them and take back the galaxy. Build and command your fleets, form alliances and battle your foes in real time.
Awesome things you can do in VEGA Conflict:
Command impressive fleets and send them to battle your online opponents in real time.
Form and join alliances with your fellow players to improve your chances of victory.
Customize your fleets and individual ships to best suit your needs.
Take part in massive battles with several other players.
Play the game from anywhere, whether it's your computer, tablet or phone.
Official VEGA Conflict website.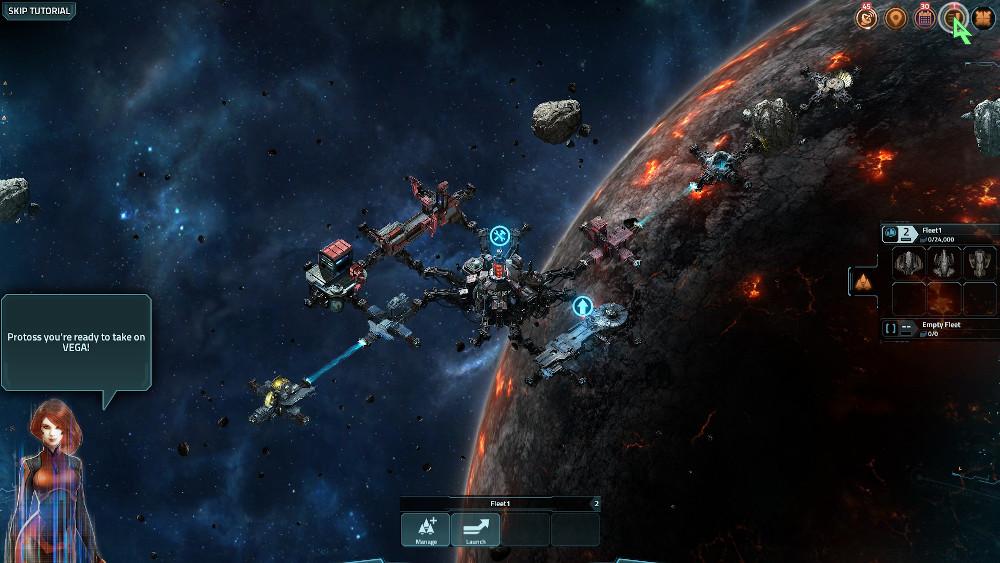 Build up your base and construct massive fleets.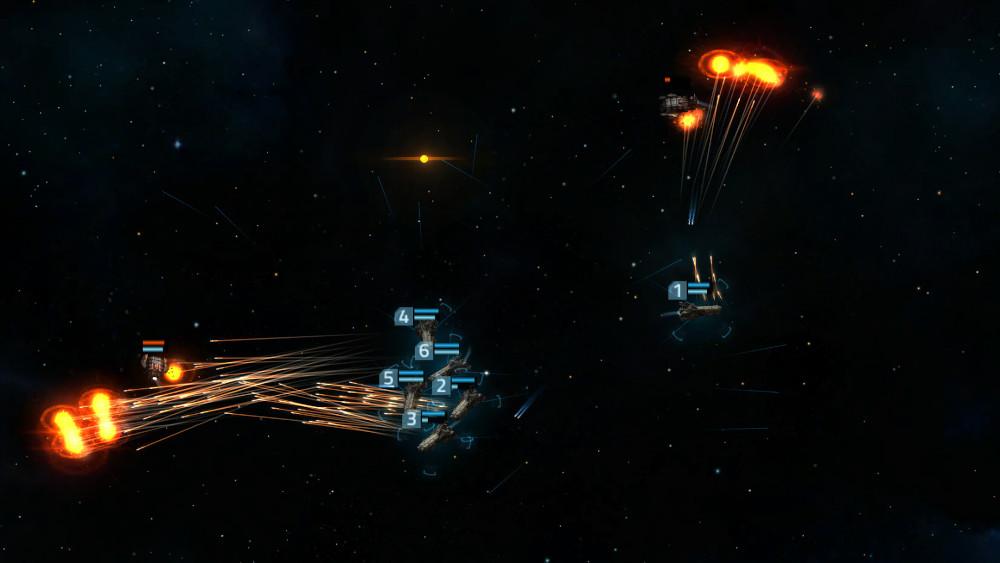 Send out your fleets to battle in real time across space.
12. Star Wars™: Commander
If you've ever dreamed of being a commander of The Empire or a member of the Rebellion, this game is for you. Train troops and build machines to wage war against the opposing side in the conflict. Only cooperation with your allies will bring you victory in this tumultuous time.
Awesome things you can do in Star Wars™: Commander:
Build up your ground forces, whether they're rebel soldiers or Imperial stormtroopers.
Fight on famous planets from the Star Wars franchise.
Encounter legendary heroes, such as Luke Skywalker, Han Solo, Darth Vader and many more.
Utilize the technology from the series, from AT-ST's and speeder bikes to Star Destroyers.
Aid the rebels in their restoration of freedom or fight to suppress them as the empire - the choice is yours.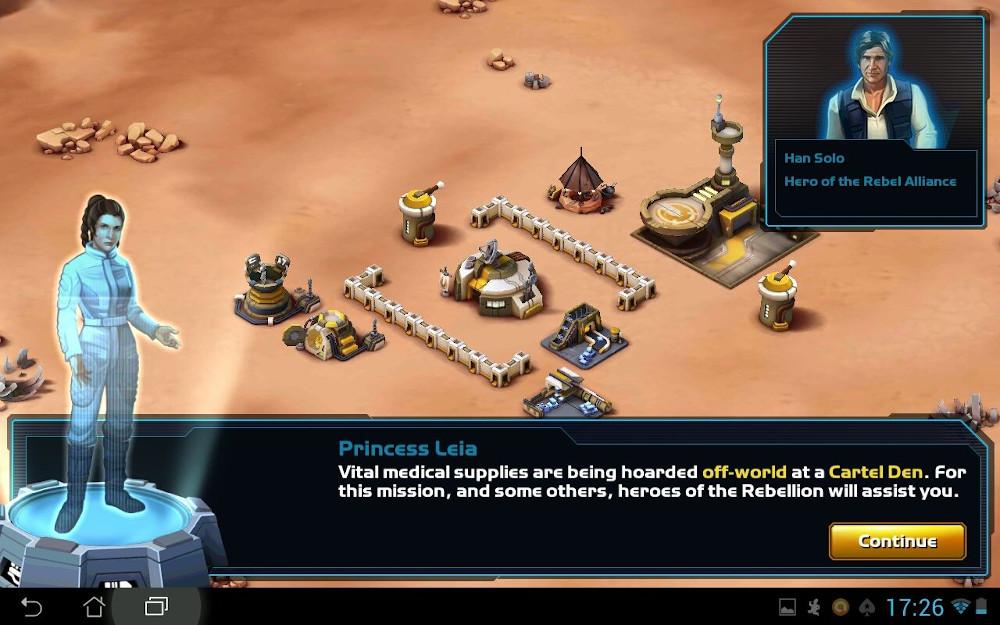 Encounter your favorite characters from the Star Wars franchise.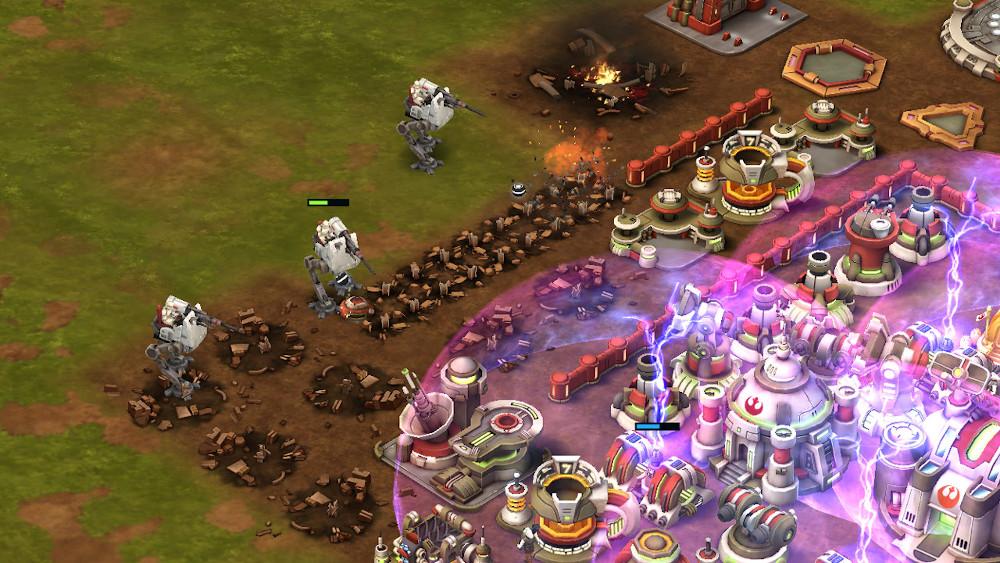 Build your forces to attack enemy headquarters and claim the resources within.
11. Art of War 3: Global Conflict
Art of War 3: Global Conflict brings Real-Time Strategy to your mobile devices at full capacity. Fight as part of the Confederation or the Resistance and duke it out with players from around the world. You can cooperate with other players or fight solo, and do so in a classic RTS style.
Awesome things you can do in Art of War 3: Global Conflict:
Play as one of two entirely unique factions, fighting either for the restoration of order or the liberation of the people
Control your troops individually just like non-mobile RTS games.
Fight epic PvP and co-op battles with thousands of real players across the internet.
Manage your resources and unit production to maximize your efficiency in combat.
Utilize every unit's strengths and weaknesses to achieve victory and establish the order you most see fit on Earth.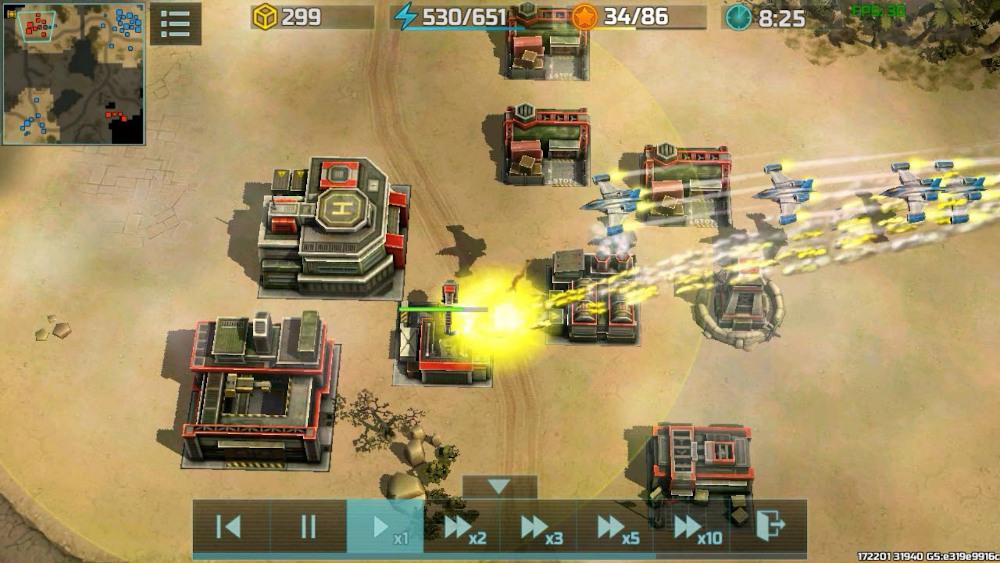 Fight in intense, real-time battles against thousands of opponents.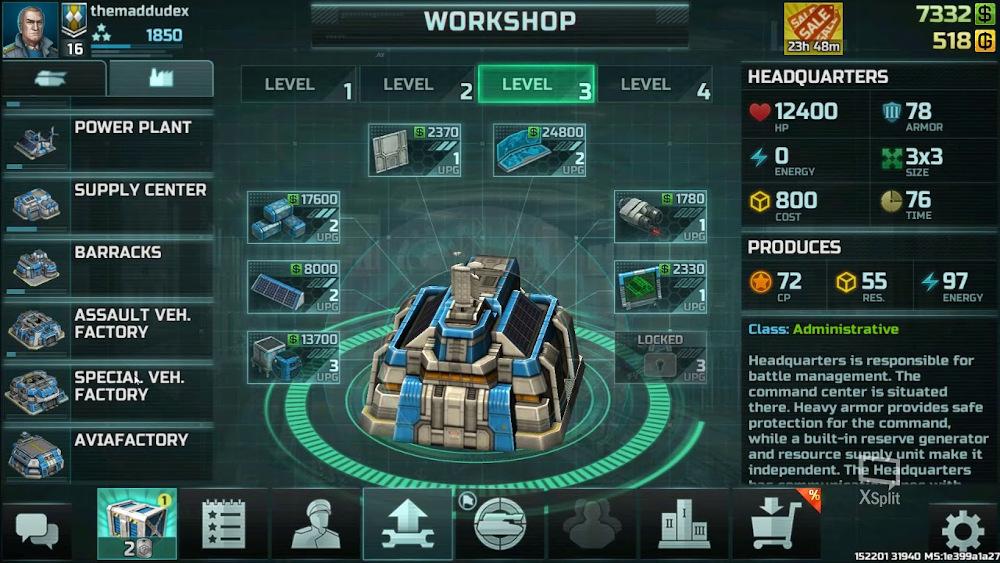 Customize your units and buildings to gain the tactical edge over your foes.
10. DomiNations
In DomiNations, you must lead your people from the stone age and antiquity up to the modern era and the space age. Build up your village and train your troops, then wage war against other rulers for loot. Team up with other players to form alliances and take on even bigger opponents, then claim rule over the world!
Awesome things you can do in DomiNations:
Play as one of 8 glorious nations you will lead through the ages.
Advance through the ages by discovering brand new technologies.
Lead your armies on conquests all across the world, battling other rulers for dominance.
Raid other ruler's kingdoms for loot to grow your own settlement even further.
Join an alliance and fight in epic 50-on-50 battles in a massive world war mode.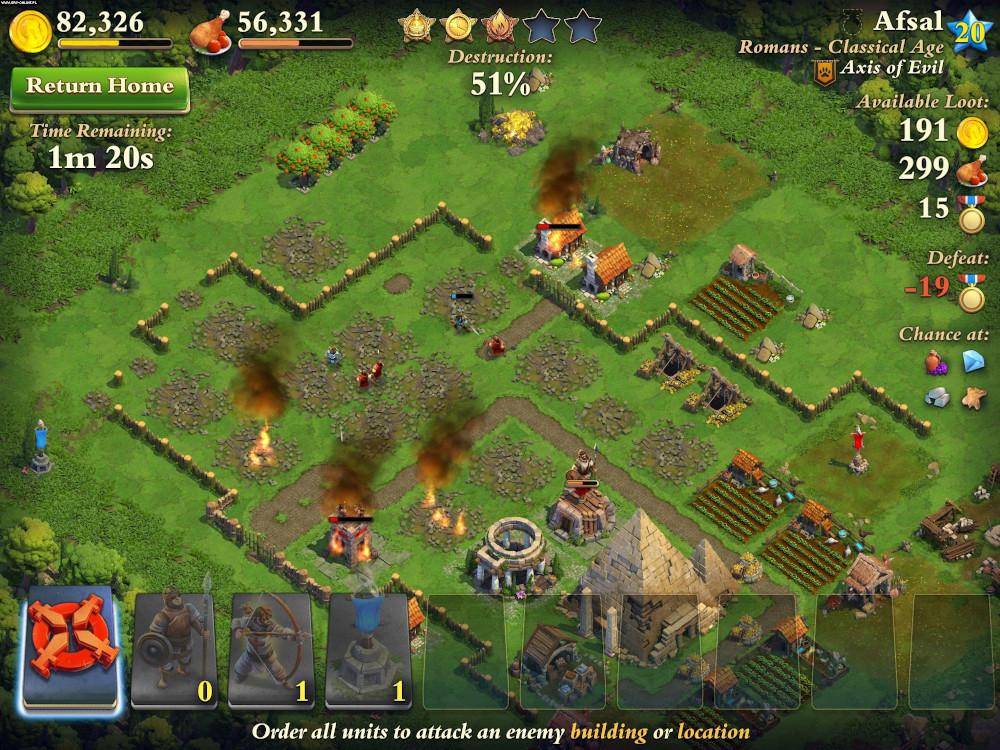 Build up your army and send it to raid and pillage the towns of your enemies.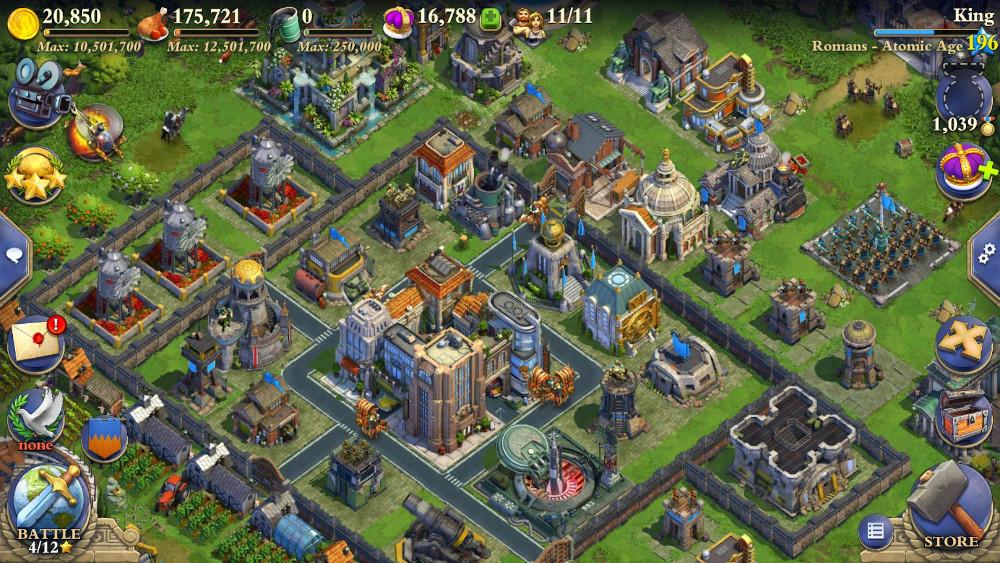 Build up your own town and prepare your defenses to defend against threats.
9. Hades' Star
Hades' star has a unique approach to both strategy gameplay and the MMO genre. With gameplay modes separated by types of stars, you must build up your solar empire and fight for dominance and resources against other players. Trade is also a viable path to growth - but battle will remain inevitable.
Awesome things you can do in Hades' Star:
Use your home Yellow Star system to grow your economy and build up your fleet before battle.
Fight side-by-side with other players in red star systems to gain bonus resources.
Join a corporation and fight against other corporations in massive fleet battles in white star systems.
Take a single ship to a blue star system and fight against 4 other players to prove your might and skill
Expand your empire, rise up through the ranks, form your own coalition and gain even bigger profits!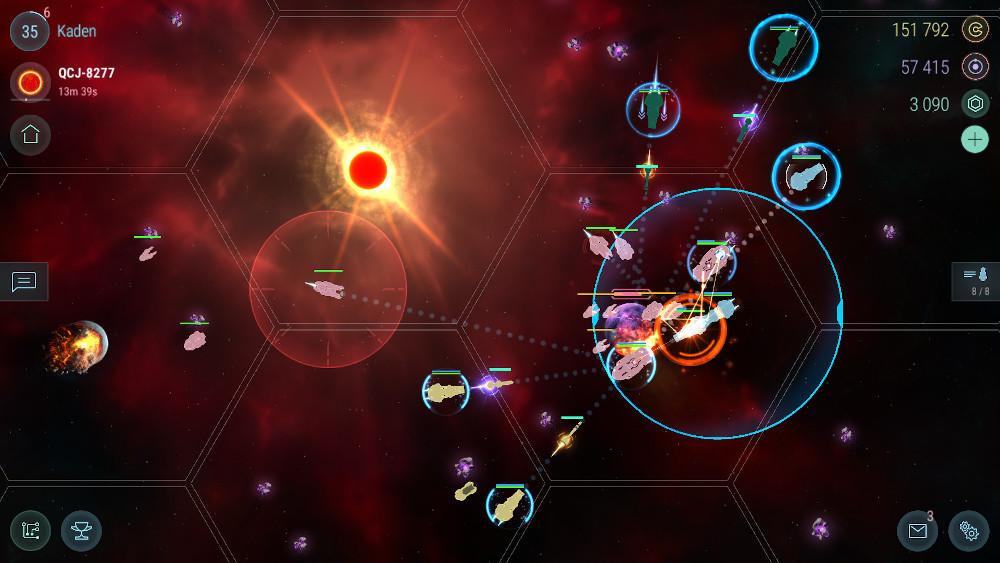 Build up an impressive fleet and fight for dominance over various star systems.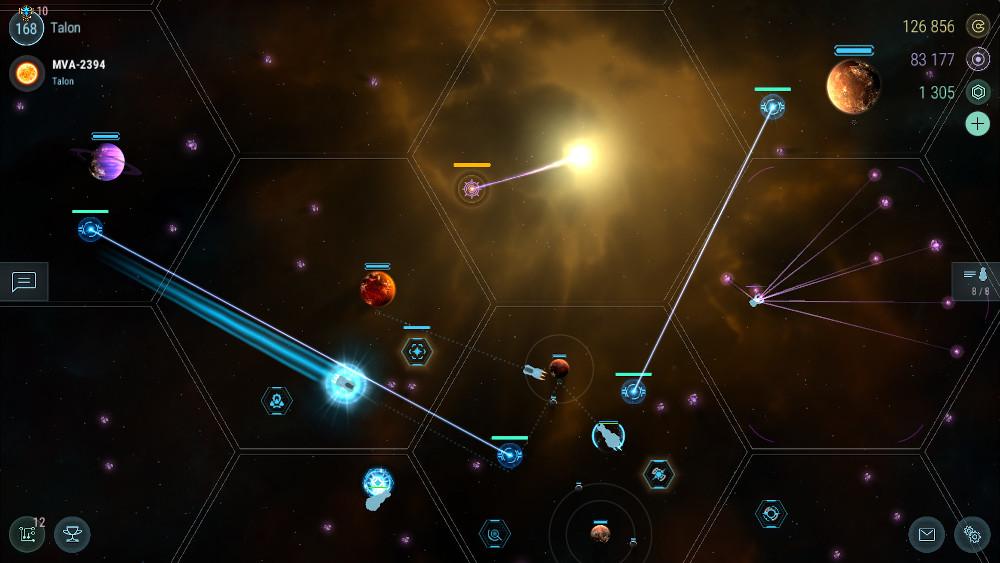 Expand your empire in your home star system and trade with players for valuable resources.
8. Art of War: Red Tides
Art of War: Red Tides features a relatively simple game concept with intricacies hidden in its mechanics. You'll select a race and your troops, then join with two other players to send those troops into battle. You'll need to predict your opponent's moves and strategize, sending only the most appropriate units in each wave if you want to achieve victory.
Awesome things you can do in Art of War: Red Tides:
Select your race and 10 different troops to take into each exciting, fast-paced battle.
Cooperate with your teammates and strategize carefully to overcome your opponents.
Control over 300 different units on the field of battle, mixing and matching them to outplay your opponents.
Select your units from a roster of 120 spread across the three available races.
Utilize a variety of commanders with their own unique special abilities and equipment.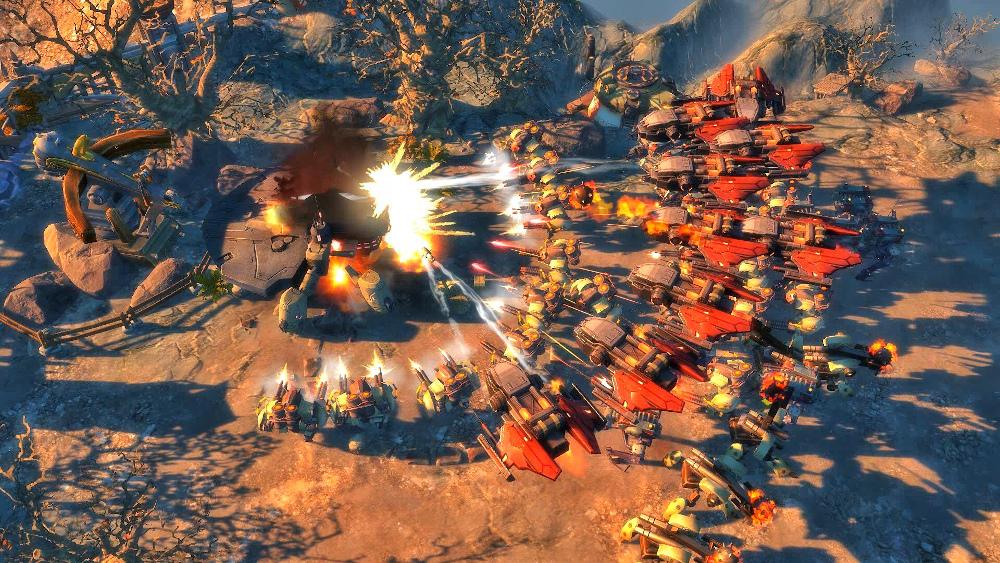 Send your troops and work with your allies to take out enemy units and structures.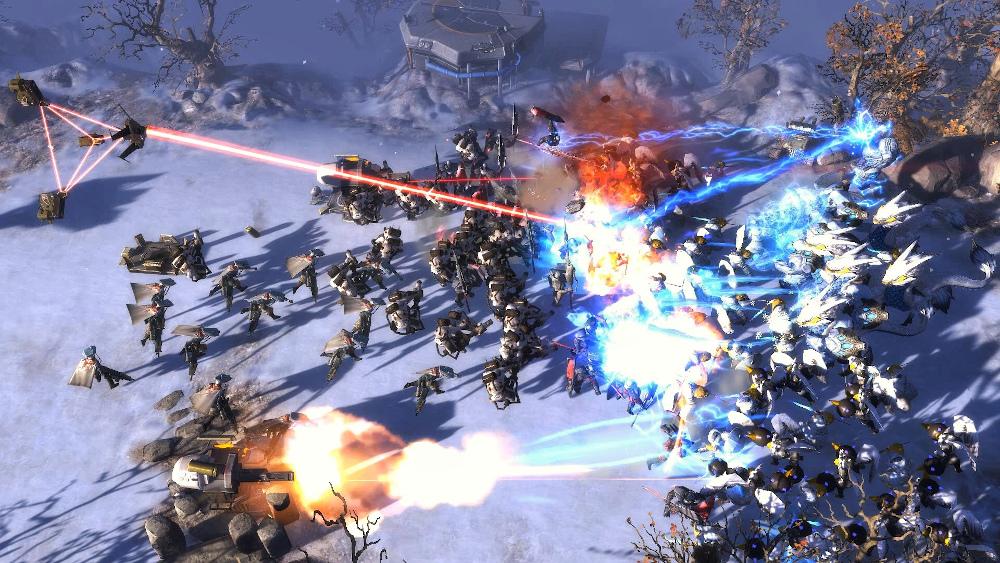 Strategize carefully to make sure you can beat back your opponent's forces.
7. Hearthstone
Hearthstone brings the field of fantasy battle to a tavern card table. Collect new cards, assemble powerful decks and fight both against AI and other players. Discover new strategies, figure out card combinations and improve your skills to become a Hearthstone champion!
Awesome things you can do in Hearthstone:
Play through immersive single player campaigns with a huge variety to choose from.
Unlock new cards for specific character classes to grow even stronger.
Create your own unique deck or utilize pre-made ones in special game modes.
Adapt to your opponent, every turn giving you a chance at victory as you get to play more and more powerful cards.
Rise through the ranks and face stronger foes to hone your skills.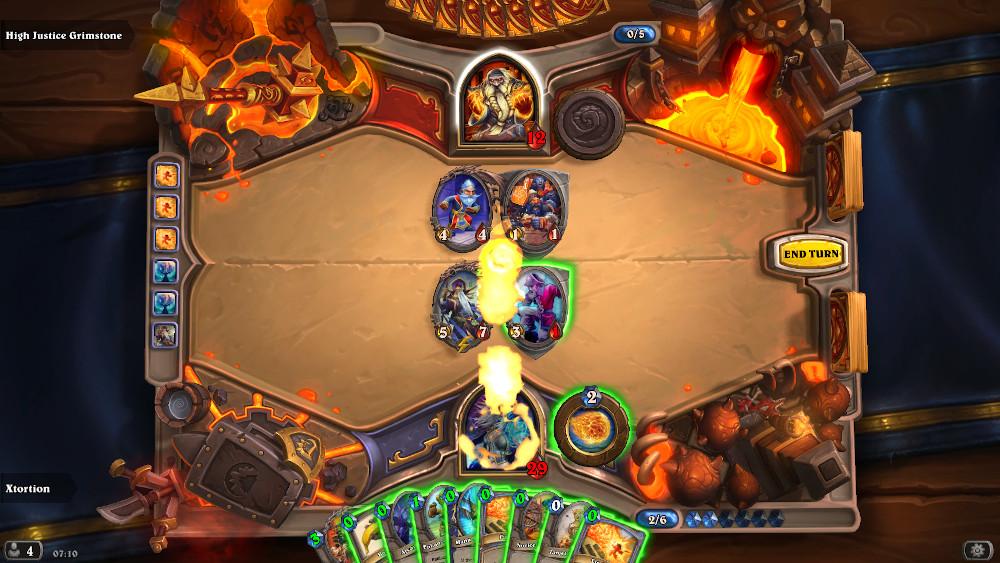 Utilize a huge selection of spells, monsters, abilities and weapons to achieve victory.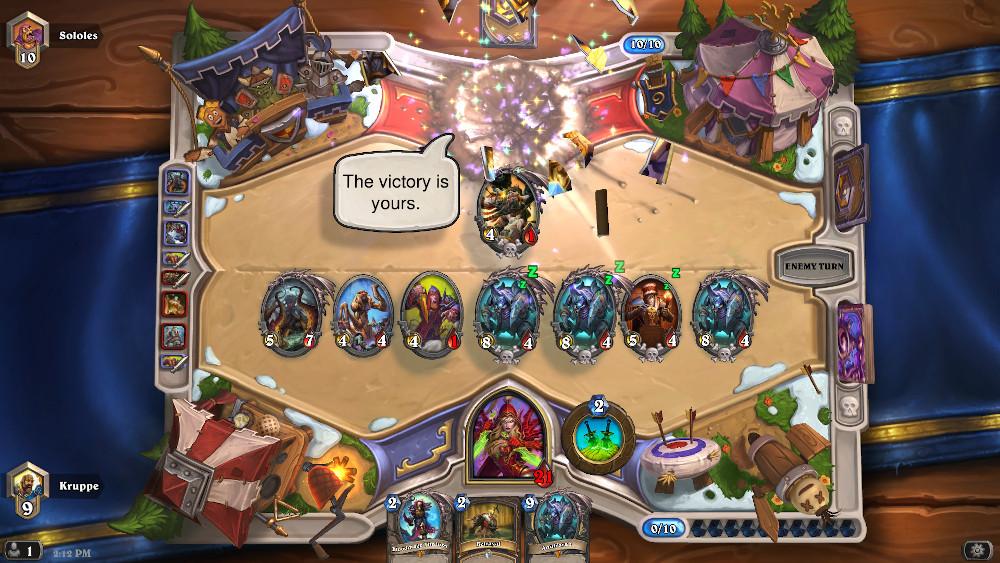 Beat your opponents in online matches to show off your prowess.
6. Gwent
The classic card game featured in the Witcher series now free to play for all! Assemble your troops and plan each one of your moves carefully to crush your opponent. A game that is far easier to learn than it is to master, this will provide a great challenge for veterans of the trading card genre.
Awesome things you can do in Gwent:
Do battle by placing your cards in two distinct rows - melee and ranged, both with their own quirks.
Utilize spells, potions, equipment and more to either grant your units buffs or take out your enemy's cards.
Choose exactly how you play and strategize - whether you play your strongest units first or leave them for last is up to you.
Go through a thrilling single-player campaign and build your deck how you see fit.
Progress through the game, create a competitive deck and fight other players across the world.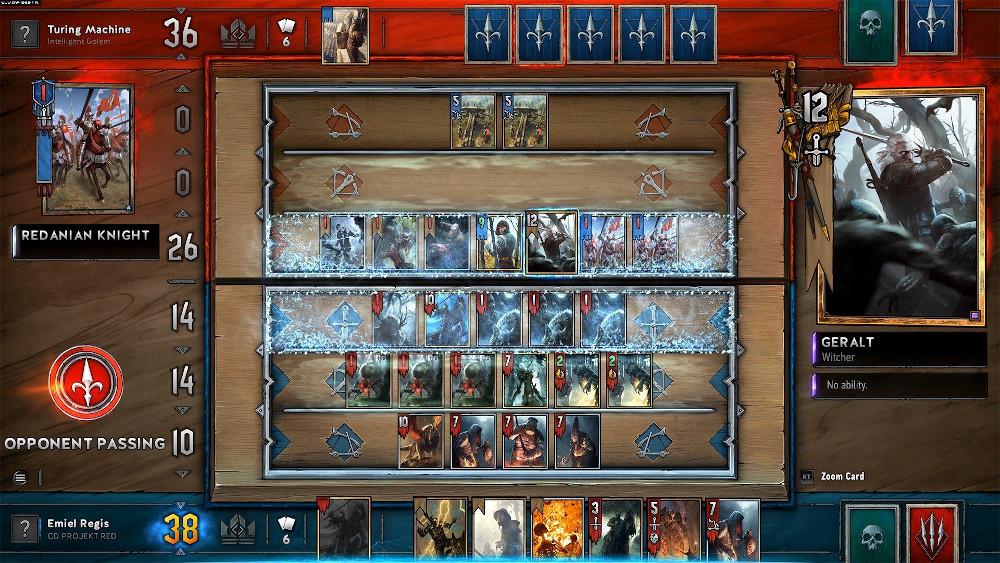 Build your deck and adapt your playstyle to best match your opponent's moves.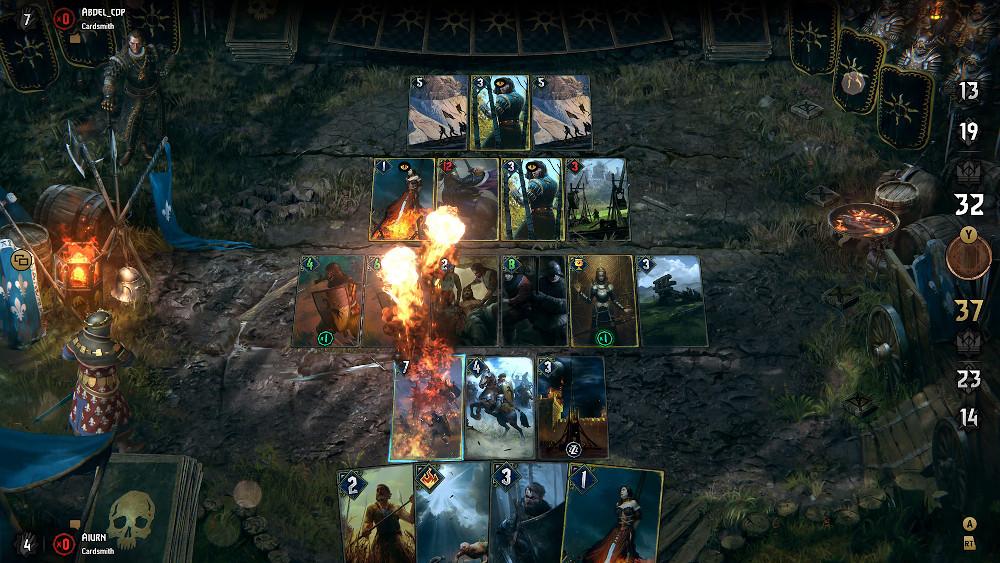 Use special abilities and spells to gain an edge in battle.
5. Starcraft 2
Starcraft II is a true classic of the RTS genre, and it has now become free-to-play for everyone! Wage war across the galaxy as you fight for one three factions - the zerg, the terrans or the protoss - and battle for resources and domination. With an intense multiplayer mode and some of the best strategy gameplay out there, this is a game everyone should try out.
Awesome things you can do in Starcraft 2:
Play as one of three unique races, each with their own sets of units, buildings and gameplay mechanics.
Collect resources and expand to new sites in order to produce more buildings and units.
Prepare your defenses for the inevitable incursions by your opponents.
Strike the balance between growing your resource economy and growing your military to not fall behind your enemies.
Build up a mighty force, send it to your opponent's base and crush them to claim victory!
Starcraft II official website.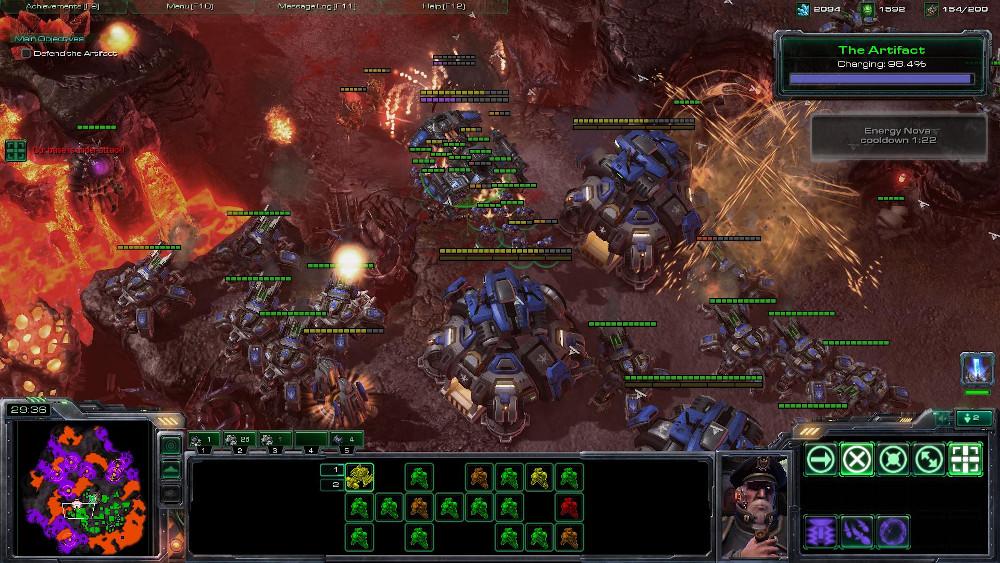 Build up your base and a variety of units in preparation for battle.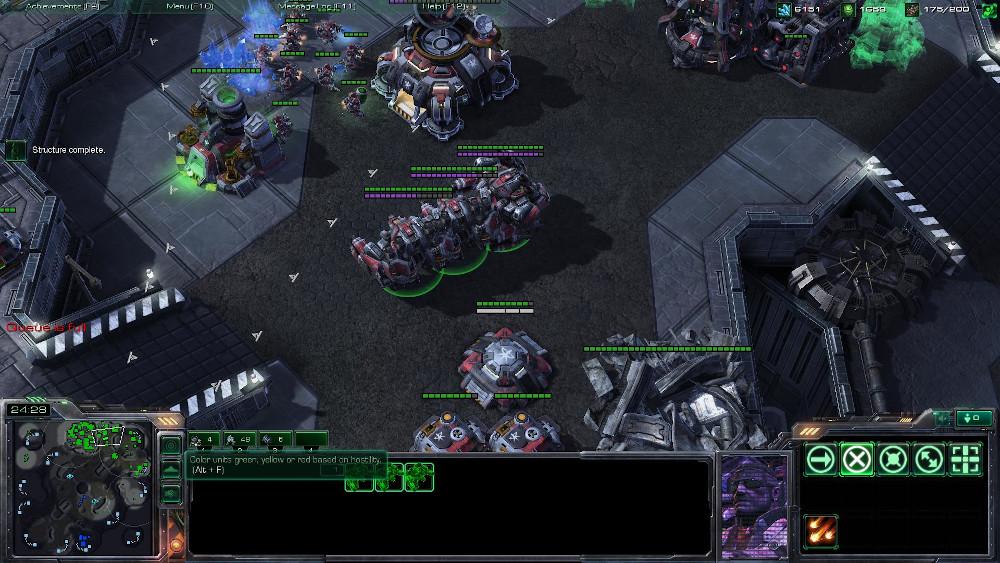 Move out and strike at your enemy, claiming victory before they can overpower you.
4. KARDS
Control the armies of one of the major powers in WWII and duke it out against your opponents - card game style! You'll be using real weapons, strategies, equipment and units to defeat your enemies. Just like in war, the better strategy will win, so will you have what it takes?
Awesome things you can do in KARDS:
Play as one of the great powers and fight intense battles against the rest.
Use real weapons, equipment and more, each with their own tricks and mechanics.
Utilize naval support and aerial bombardment to gain the edge.
Collect cards and build a deck full of iconic equipment, leaders and more.
Play the entire game from the get-go, with all gameplay features unlocked and no payment needed.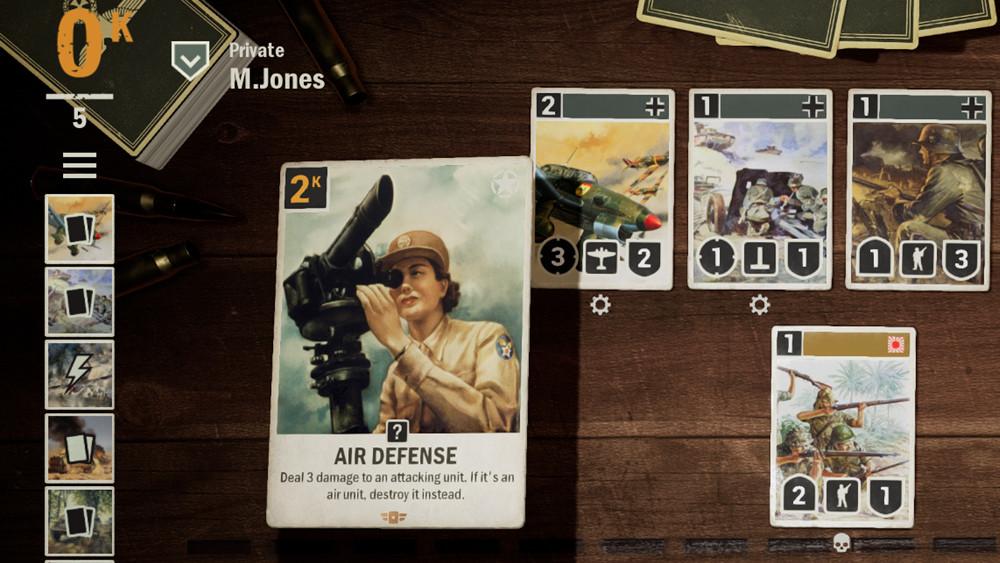 Collect new cards and customize your deck to suit your needs.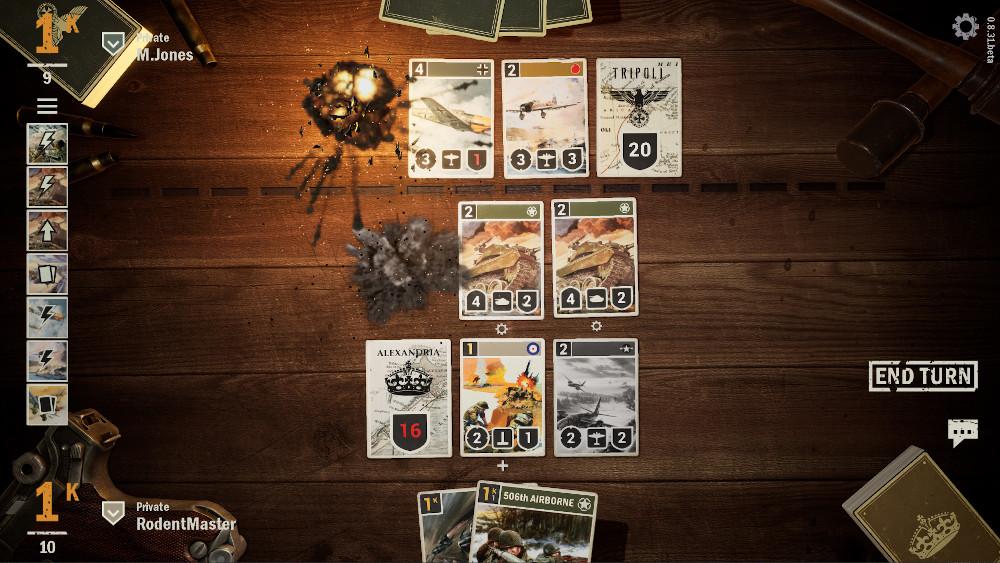 Battle against other players online to gain supremacy over every theater of war.
3. Duelyst
Duelyst is a game where the tiniest detail can make the biggest difference. In this CCG/tabletop strategy hybrid, you'll need to plan out not just the composition of your units, but their positions, too. Select your troops, put them on the field and do battle with players from all around the world.
Awesome things you can do in Duelyst:
Explore limitless strategic options with over 500 units and so many ways to place them on the field.
Do battle in quick online matches which will only take five to ten minutes each.
Pick your general with their own special features and design.
Fight in competitive battles against players of your own skill level, thus keeping the game fair.
Immerse yourself in the sheer amount of lore available for the game.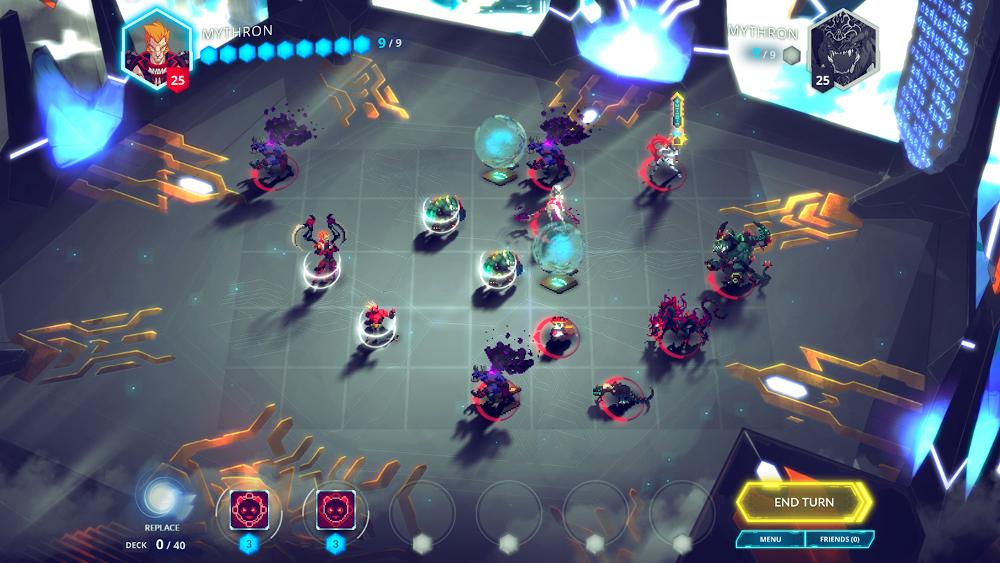 Plan out every move to achieve victory in intense turn-based battles.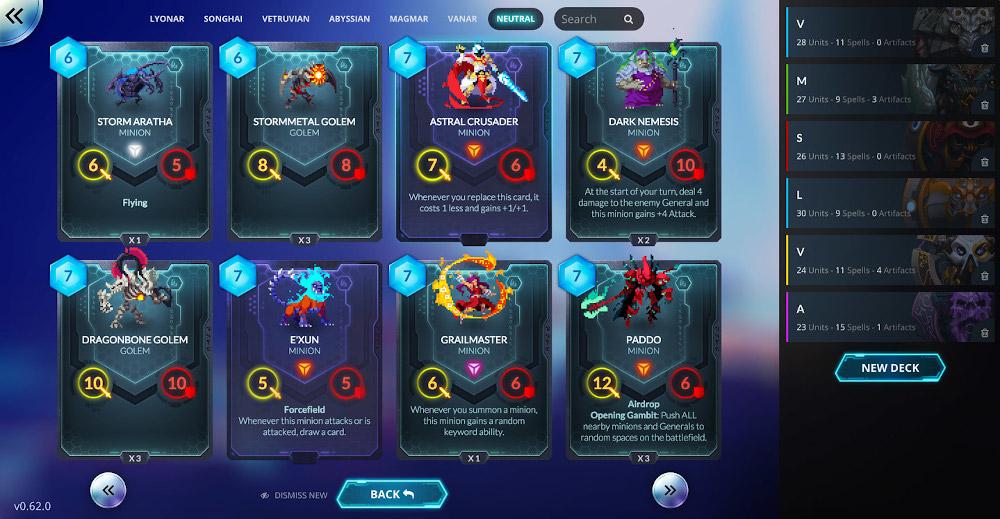 Unlock new units and choose which ones you will bring into battle.
2. Dota Underlords
Underlords is Steams entry to the autobattler genre, based upon the already highly successful and acclaimed game Dota. Hire heroes and build alliances with them, level them up and progress through the rankings. Your goal will be to ascend the White Spire - but will your skills prove enough?
Awesome things you can do in Dota Underlords:
Hire a unique team of heroes, many of which play off of each other for added bonuses.
Level up your heroes as you play to grow their power and assemble more powerful squads as you progress.
Play on multiple devices - start a match on PC, finish it on your phone and more.
Climb through the rankings and fight more and more powerful opponents to hone your skills as well as earn glory.
Become the leader of White Spire and dominate the leaderboards!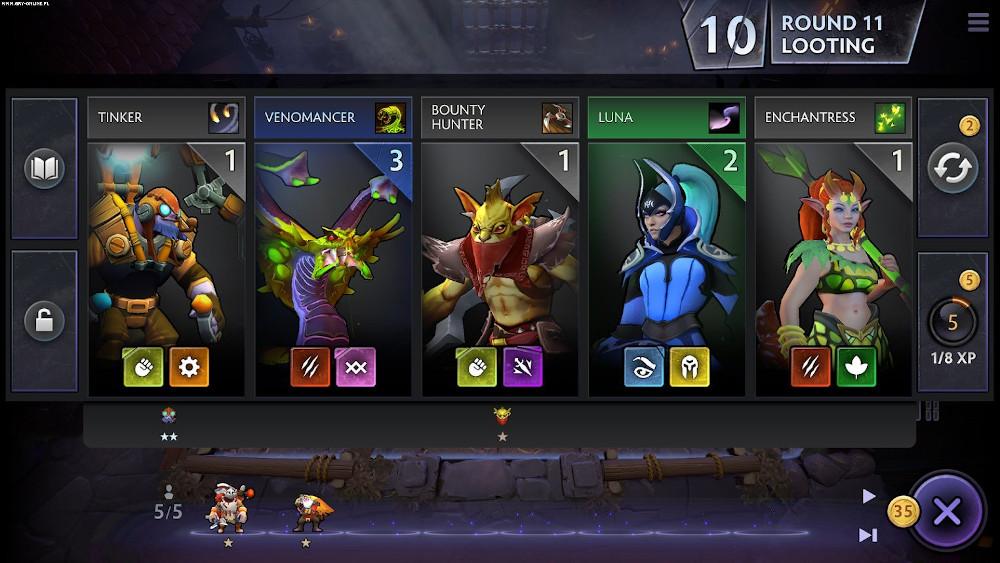 Choose and customize your lineup of heroes which you will take into matches.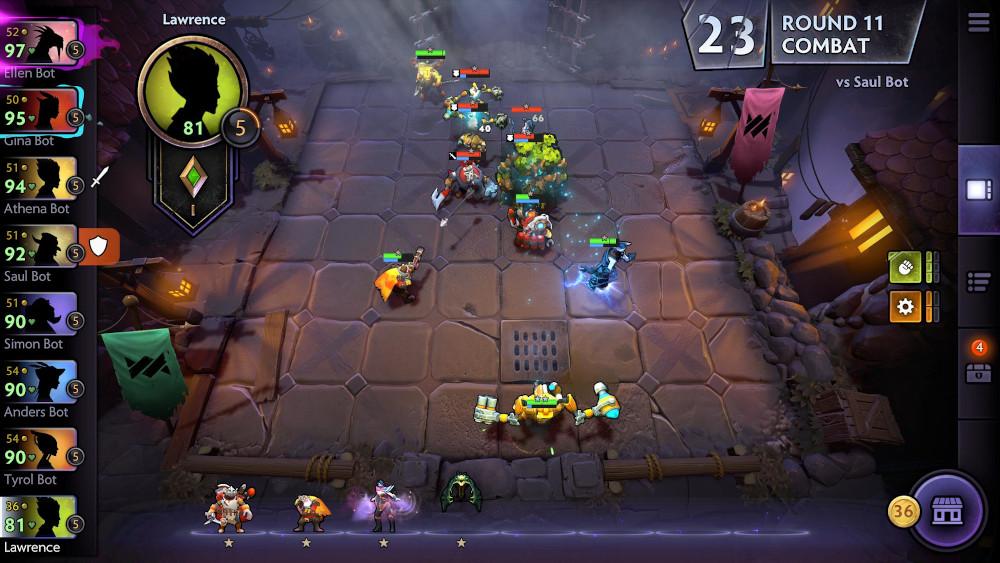 Do battle against players around the world or AI opponents.
1. MTG Arena
The world-renowned TCG now available for free on your PC! Build an incredible deck, collect new cards and battle new foes to become a world champion. With a huge and ever growing playerbase, this game will prove to be a true test of your wits, skills and luck.
Awesome things you can do in MTG Arena:
Collect a huge number of trading cards by receiving booster packs on trading in wildcards.
Build a deck with a unique strategy behind it and test it in online matchmaking.
Fight against a massive amount of online opponents, each opponent having built their own special and unique deck.
Open new packs and gain cards much in the way you would buy them from booster packs in real life, with gems for doing so given to the players for free.
Experience the time-tested gameplay of Magic: The Gathering right on your computer or mobile device.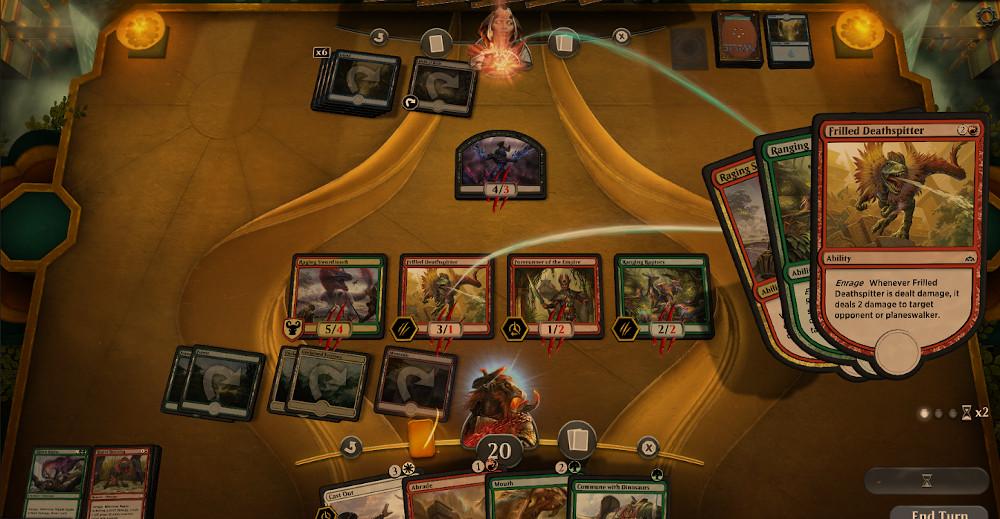 Build a unique deck, just like with the physical TCG.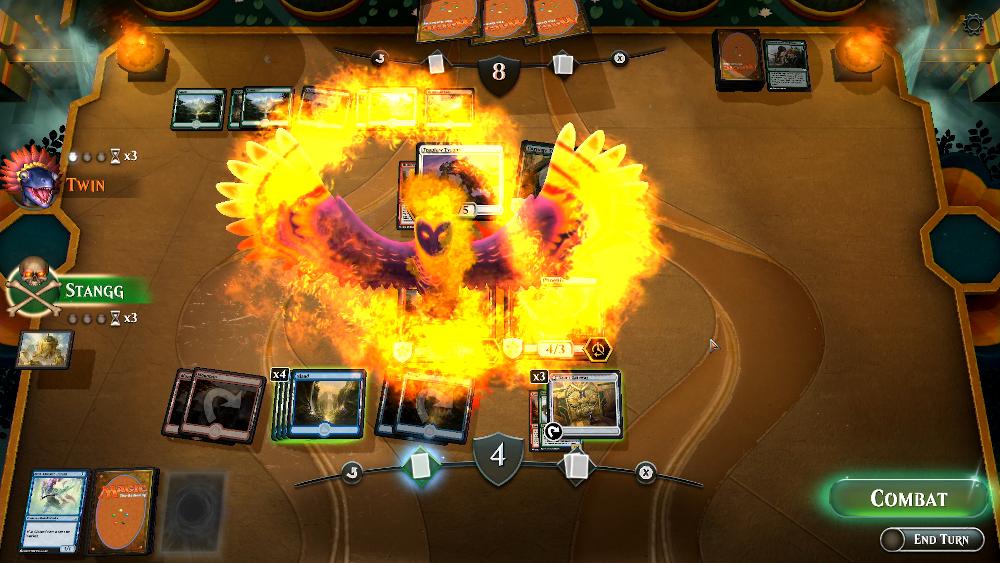 Summon great beasts and warriors to aid you in defeating your opponent.
You May Also Be Interested In:
Image Gallery