[Top 10] MHW Best Longswords For Monster Slaying
Updated: 14 Dec 2022 4:43 pm
Demolish monsters with counter moves and fluid attacks.
Ah, yes, the longsword. The edgiest, coolest, flashiest weapon in the game, and yes, we're going to rank the top 10 Iceborne longswords for slaying. This will be based on raw damage, affinity, weapon sharpness, decoration slots, and most of all, aesthetics.
10. Deepest Night 

Coming in close to number 9 is the Nargacuga longsword, "Deepest Night." This is one of the first weapons available for Iceborne, which helps with the scarcity of significant armor decos.
With 792 attack, it is quite low, but the natural 20% affinity definitely makes up for it and is the second highest base affinity out of any longsword in the game. The weapon's main selling point is its abundant purple sharpness for a higher damage multiplier.One of the easiest weapons to craft in the game 
Since its poison status is hidden, you'll need to slot in a non elemental deco to boost its raw damage.
Weapon Highlights:
1. Natural purple sharpness is its primary asset.
2. High base affinity makes this an early Iceborne must pick weapon.
3. Easily crafted from the early portion of the game.
Sample build and run -  Deepest Night
9. Crimson Viperfang II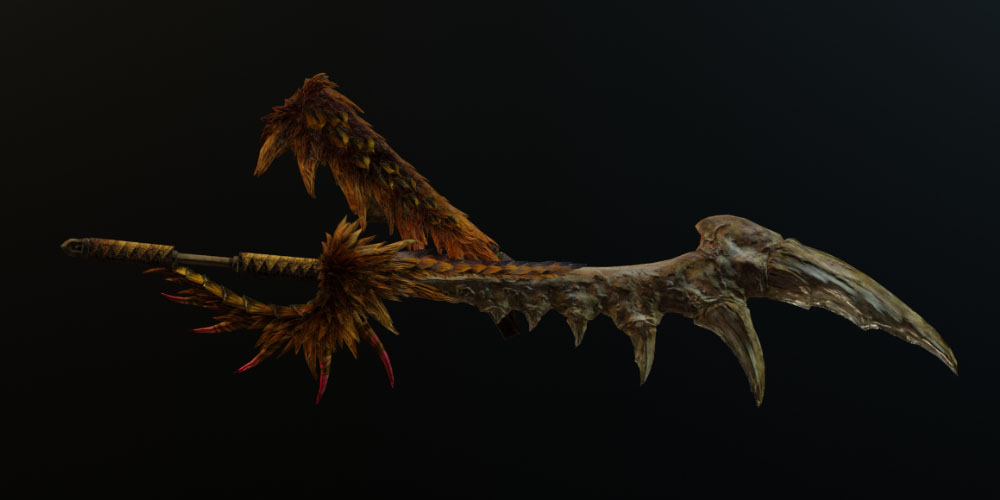 The Viper Tobi longsword is one of the underrated longswords in the game. Not only does it look fantastic, but it is also easy to obtain.
The main reason this is on this list is because it has access to paralysis without any awakening skills. The 240 paralysis is at the top of its class and can easily be augmented since its rarity is 10. You can achieve purple sharpness if you have the handicraft skill, which is worth it in my opinion. This weapon carried me from mid-Iceborne until the late game, so this is a solid pick for longsword users.
The best augments for this weapon will be affinity and damage due to the mediocre raw damage it has. Depending on your armor build, you can go full attack since the affinity on this weapon is quite generous for typical longswords.
Weapon Highlights:
1. High-paralysis longsword that doesn't require the free elemental armor skill
2. Easy to craft and obtainable midway through Iceborne.
3. Rarity 10 means you do more augments. 
Crimson Viperfang Sample run and sample build
8. Hellish Slasher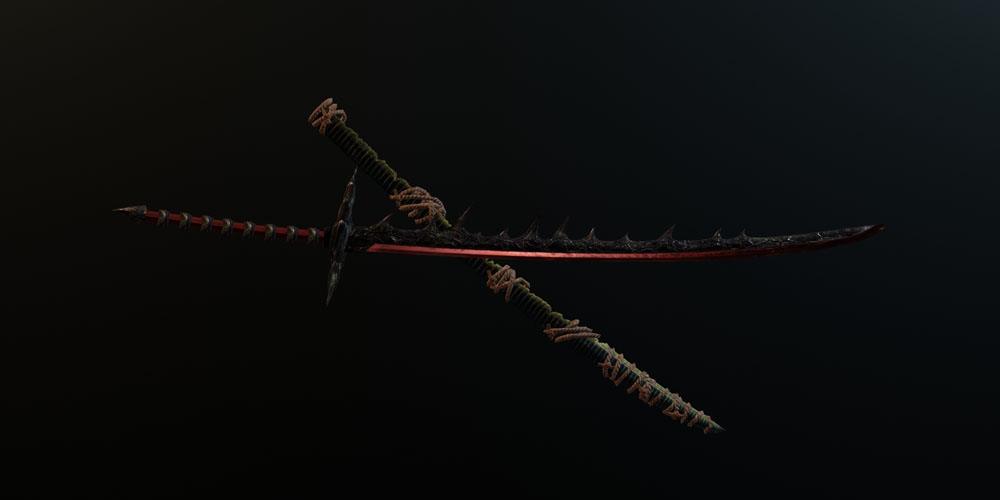 One of the weapons obtainable via arena quests, this weapon has been meta since its release in the base world. The natural raw damage of this weapon is just one of the reasons why you'll normally see this even before Iceborne is released.
The Hellish Slasher is easily one of the easiest characters to build around longswords in the game due to its straight-up stats. A base attack value of 924 and a level 4 decoration slot are just some of the perks of this weapon. The high elder seal is also a big factor, especially when dealing with tempered monsters. The 40 defense is just the icing on the cake for this raw damage-focused weapon.
Since the dragon element on this weapon is hidden (and also minuscule), you can slot in a non-elemental deco in your build to further increase its raw damage and just ignore the hidden element. This weapon has a large chunk of white sharpness, so you won't be sharpening it as often as the other weapons. Due to its natural high raw, you can easily augment affinity into this for those juicy crits and faster runs.
Weapon Highlights:
1. Level 4 decoration means more skills you can put into your builds.
2. One of the highest-base raw longswords
3. The huge amount of white sharpness means more damage uptime.
Hellish Slasher in action
7. Azure Star "Dragon Dance"+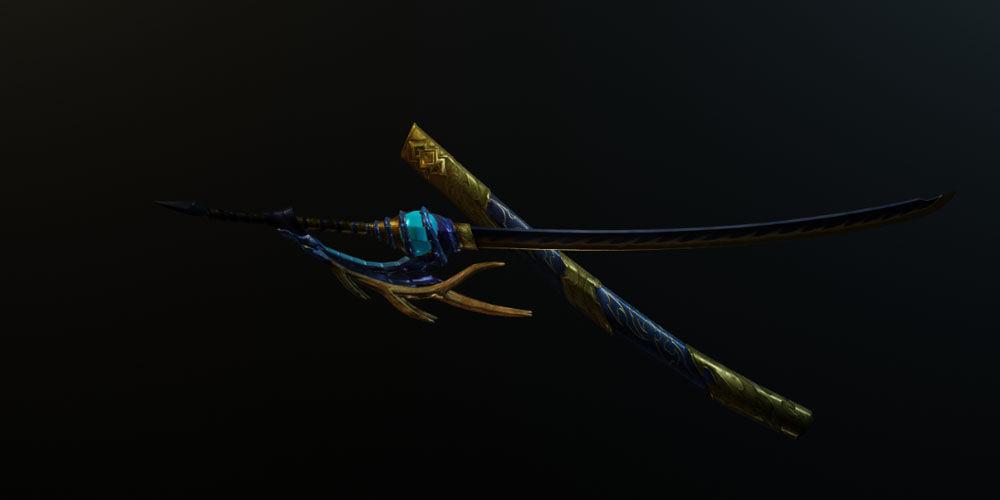 A surprising entry to this list is the Azure Star "Dragon Dance"+, mainly for its versatility and the purple sharpness. Acquired through the USJ event quest, this weapon is not only viable but also looks damn good!
This weapon is absolutely top class, with 891 raw attack, natural purple sharpness that can be extended with handicraft, and 30% affinity. With 240 water elements and a whopping two level 4 decoration slots, this weapon's elegant aesthetic literally flows like water. You'll also crit on almost every attack, with the right build, which can be easily obtained via event quests.
Raw attack will be a priority augment for this already magnificent weapon. With pretty mediocre raw, the two level 4 decos can easily make up for it with the right decos or even comfort skills like divine blessing or health up.
Weapon Highlights:
1. Two-level four-decoration provides flexibility and comfort.
2. A base affinity of 30% makes this very easy to build around.
3. Natural purple sharpness means more meaningful hits with its increased damage multiplier.
4. One of the best looking weapons in the game.
 Azure Star "Dragon Dance"+ sample speed run
6. Great Demon Halberd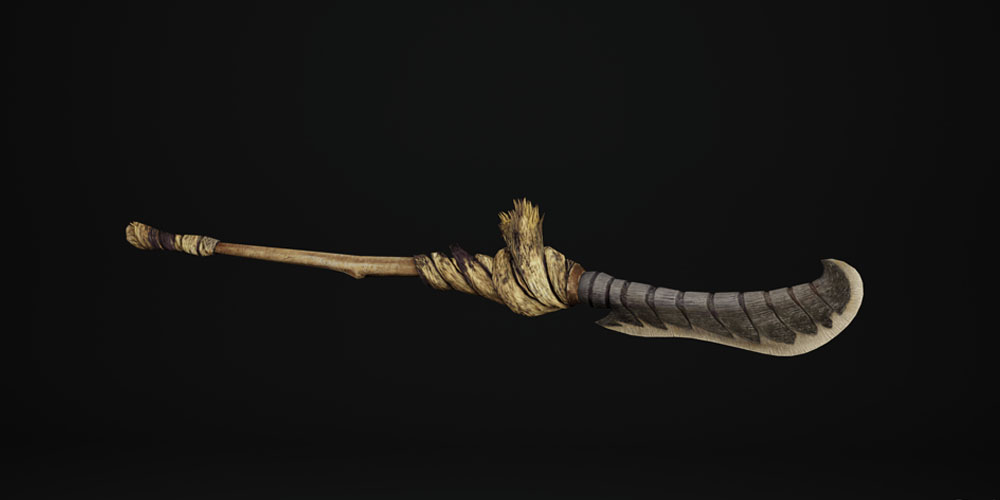 This weapon is a literal beast when you think about it. The materials come from a beast monster with the powers of a Super Saiyan, and the Great Demon Halberd is easily one of the best weapons in the game.
Not only does it have a beautiful and flashy aesthetic, but it also has a 1023 base raw, which is top class. It has a hint of thunder damage to go along with it and an abundant amount of blue and white sharpness. 
The only downside of this weapon is its -15% affinity, which can be negated via the augment system. 
Weapon Highlights:
1. One of the highest raw damage longswords in the game.
2. Sharpness in white and blue is abundant.
3. A level 4 deco means weapon versatility and variety,
Great Demon Halberd sample run vs Velkhana
5. Safi's Shatterblade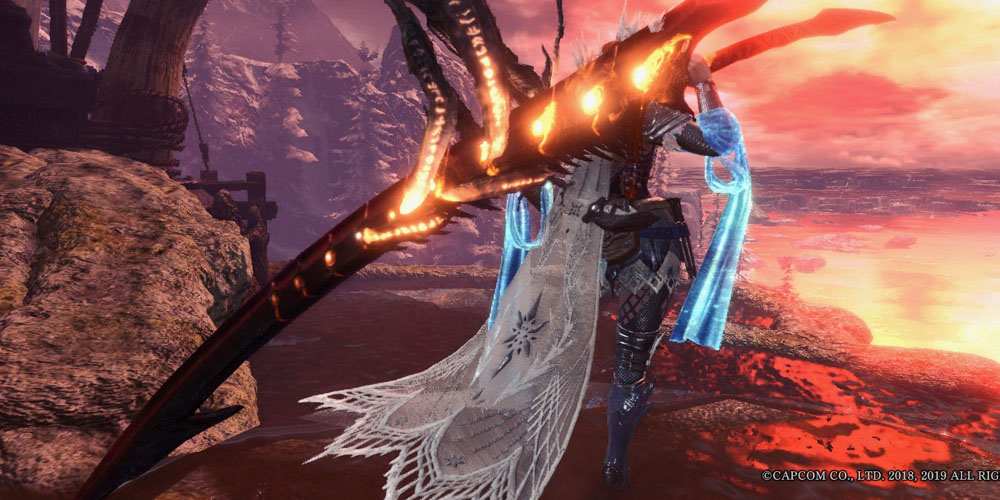 The weapon that shook the longsword meta Safi'Jiiva weapons are technically "alive" (literally and figuratively), and this makes for a more customizable weapon build. Its appearance, however, is unique and very edgy. Once awakened, the eyes on Safi weapons open up, revealing their sinister look.
This also applies to its potential to decimate monsters with ease. The meta build for this would be to apply blast status (more procs, more damage). This is an all-around weapon that you can build to your liking, be it affinity focused, attack-focused, or status-focused. You can base your build on the decos you have available to reach optimal DPS.
The best advice for this weapon is to build for Master's Touch and prioritize affinity to lock the weapon's sharpness to purple as you destroy monsters with this living, breathing weapon.
Weapon Highlights. 
1. One of the most versatile weapons in the game.
2. Throughout each hunt, the Blast status deals the most overall damage mathematically.
3. Can create a mind-boggling 1106 damage and purple sharpness 
Watch Safi's Shatterblade final boss run

Have you ever wanted to deliver those Helm Breakers with a golden longsword?The Wyvern Blade Luna is not only beautiful but also one of the best overall weapons in the game. 
This longsword is a great pick due to its massive 957 raw, along with a 10% natural affinity and access to a massive white sharpness. The 420 poison is a very welcome addition that makes it viable for almost all monsters in the game.
Master's Touch is a perfect synergy for this glorious weapon that goes along with its 10% affinity. You just have to build it right so that you don't have to sharpen anymore while reaching high potential DPS. With just 3 points of weakness exploit, you'll dish out up to a whopping 50% crit chance to wounded parts, so imagine the damage uptime you can enjoy with this weapon.
Weapon Highlights:
1. The natural affinity of this weapon makes it one of the best endgame weapons.
2. Raw damage is also top-notch looking, which goes along with its positive affinity.
3. Poison is viable for all monsters in the game. 
Speed run vs Gold Rathian ft. Wyvern Blade "Luna"
3. Dark Claw "Demise"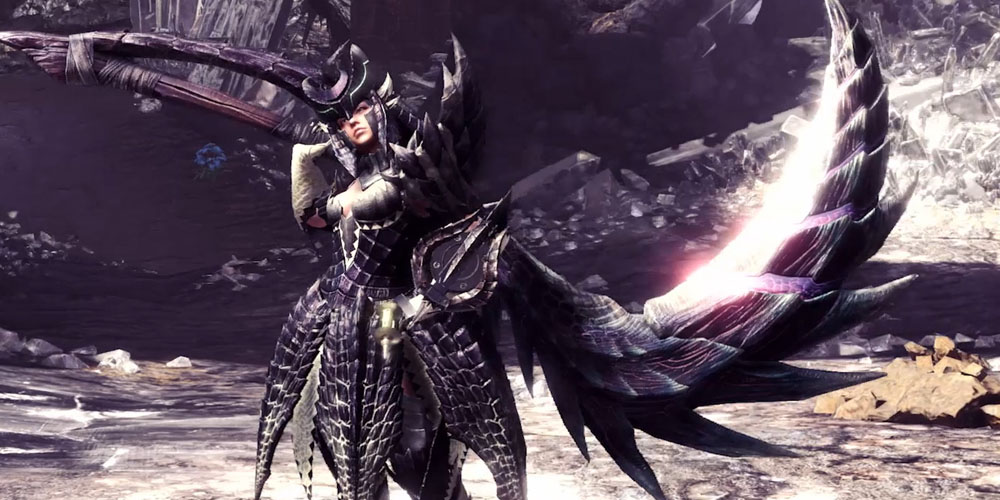 Next up is the Alatreon longsword Dark Claw "Demise". One of my favorite weapon designs since 4U, this edgelord weapon makes you feel like Death himself (or herself) because of the scythe-based design that goes along with the massive stats it has.
With 924 raw, a huge bar of purple sharpness, and 660 dragon element plus 2 level 2 slots, this weapon is fantastic. Because of its massive dragon element, it is ideal for endgame monsters and elder dragon grinding.
By the time you obtain this weapon, you'll most likely have access to plenty of the strongest decorations, which makes for a perfect longsword build. Without having to sacrifice precious armor skills to obtain Master's Touch, you can definitely build a more affinity-centered armor build and slash your way to the game's final boss with ease thanks to its natural 90 hit purple sharpness.
Weapon Highlights
1. The looooongest natural purple sharpness in its weapon tree, means you'll be sharpening way less than usual.
2. Dragon Element is top notch and perfect for endgame hunting.
3. Because of its two level 2 slots, it is simple to construct a weapon around. 
Dark Claw "Demise" sample arena run vs Azure Rathalos
2. Fatalis Zaggespanon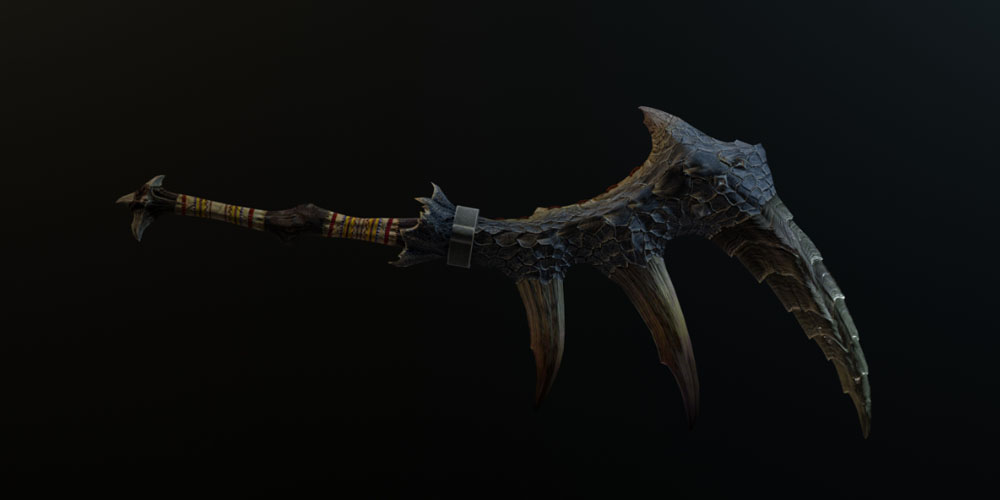 The final boss' weapon, the Fatalis Zaggespanon, is a strong contender for the number one spot. With its monstrous raw damage, it's definitely one of them weapons you cannot miss. 
Its towering 1155 base raw attack makes it one of the best weapons in the game. You also gain access to a decent amount of natural purple sharpness, which can be further increased with the handicraft skill. Its decorations are also impressive, with 2 level 4 decoration slots, which means we can build for more skills. The high elder seal also makes this one of the best weapons for elder dragons.
I've spent a long time debating whether this weapon should be ranked first. The only deciding factor in placing this in number 2 is its -30% affinity, which isn't all bad because by the time you've obtained this weapon, you'll already have acquired a decent amount of decorations to somehow nullify this downside. 
Weapon Highlights:
1. The jaw dropping raw damage of this weapon is the highest in its tree.
2. Abundant white and purple sharpness.
3. Decorations are build-friendly.
Fatalis Zaggespanon Solo Fatalis Speed Run
1. Lightbreak Edge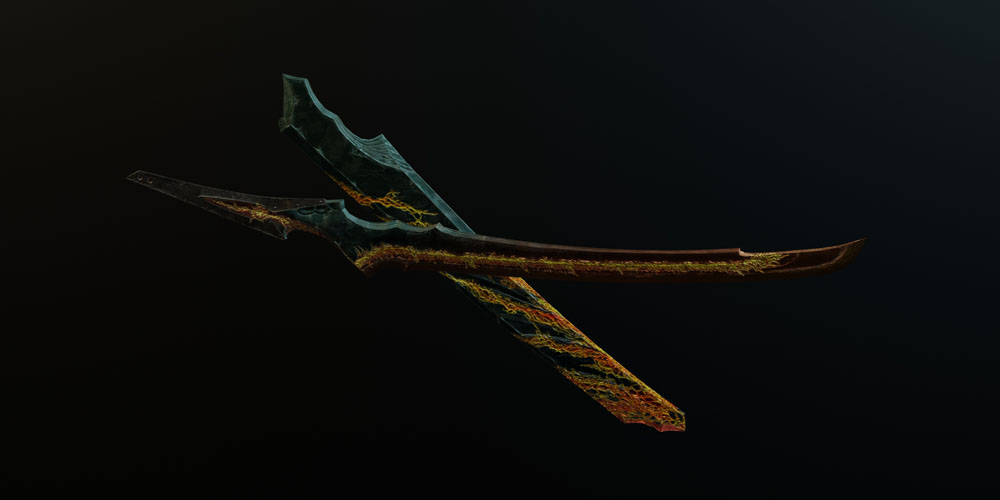 I've taken quite a lot of time to choose between the Lightbreak Edge and the Fatalis Zaggespanon, and I will definitely admit that one of the reasons the Lightbreak Edge won me over is the weapon design. Look at the edge of this weapon. I mean, just look at it! It glows like a freakin' lightsaber, for crying out loud!
Along with the aesthetic, it is safe to say that this weapon is the best one in the longsword tree. With 990 base raw, this amazing weapon is extremely good with natural purple sharpness, just like the Fatalis longsword, and a 270 blast makes it relevant to a lot of hunts (much more than the Fatalis longsword's dragon element). Along with a level 4 and a 3 slot weapon, this is the ultimate longsword overall that's easy to build around.
Including Master's Touch in your build is critical to this weapon. Its 0 affinity compared to Fatalis' -35 is what made me place this in the number 1 spot. With a sliver of purple sharpness and the correct build, you can crit all day without ever having to sharpen while maximizing DPS potential. 
Weapon Highlights
1. Balanced weapon overall.
2. Easy to build around with its decoration slots.
3. Blast status means more DPS.
4. Can basically destroy all monsters in the game.
Lightbreak Edge speed run vs Furious Rajang
These are the top 10 longswords in the game for slaying those mighty monsters. I hope this list guides you on your way to being the hero of the New World. Again.
Also be sure to check out these articles: