Horizon Zero Dawn Best Mount [Guide]
Updated: 10 Feb 2020 6:26 pm
Along for the ride
3. Strider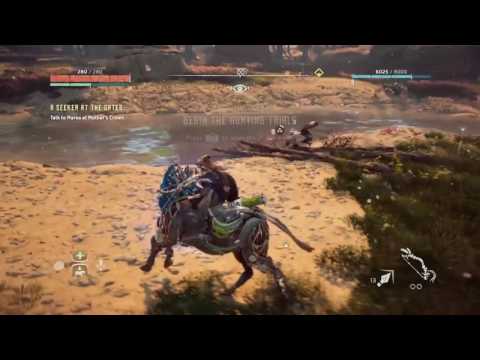 The very first mount available to you, the Strider is what you'll spend a large amount of the game riding.
They are plentiful, quick to override, and practical - but leave a lot to be desired in the attack department.
Despite this, the horse-like winnies and the shared history between Aloy and Striders (a strider is her first kill in the game) are sure to endear them to you.
Stats:
Attacks:
Charge - 20 Damage
Double Strike - 35 Damage
Hind Leg Strike - 70 Damage
Pivot Kick - 70 Damage
2. Broadhead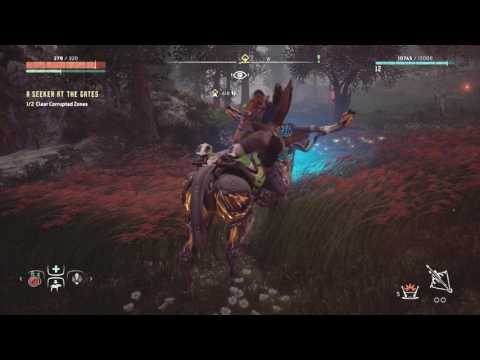 You won't come across Broadheads until you journey outside of the warm (ahem) comfort (ahem ahem) of Mother's Embrace.
These cow-like machines pack more of a punch than their Strider counterparts, and can also be ridden without requiring any additional upgrades to your Override tool.
They are found in packs, and can be hard to sneak up on, but well worth it once you do - who doesn't want to ride around on a metal cow shooting canisters off robot dinosaurs?
Stats:
175 HP
Challenge Level 10
Attacks:
Charge - 35 Damage
Double Strike - 35 Damage
Hind Leg Strike - 70 Damage
Pivot Kick - 70 Damage
1. Charger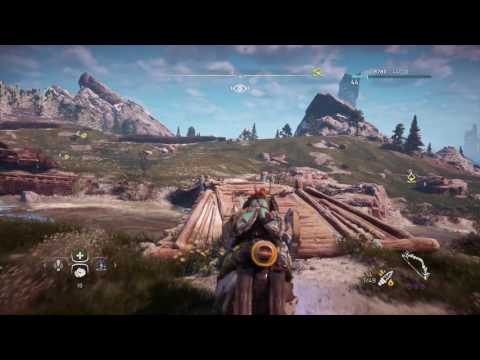 While the first two most closely resemble a horse and a cow, the Charger is the next logical step - that's right, a sheep.
Who knows - maybe one of the developers had a particularly rough petting zoo experience as a child - because these beasts are the best mounts in the game.
They can take a serious beating, and dish one out as well. They're also one of the few machines to consistently take me by surprise, charging from behind me while I was stalking the herd.
Once you do manage to tame one, you'll be wool on your way (sorry).
Stats:
325 HP
Challenge Level 13
Attacks:
Charge - 60 Damage
Double Strike - 35 Damage
Hind Leg Strike - 70 Damage
Pivot Kick - 70 Damage
You may also be interested in: