[Top 3] Genshin Impact Best Raiden Shogun Builds
Updated: 05 Aug 2023 9:39 am
Official splash art for the electro archon, Raiden Shogun
1) Main DPS Build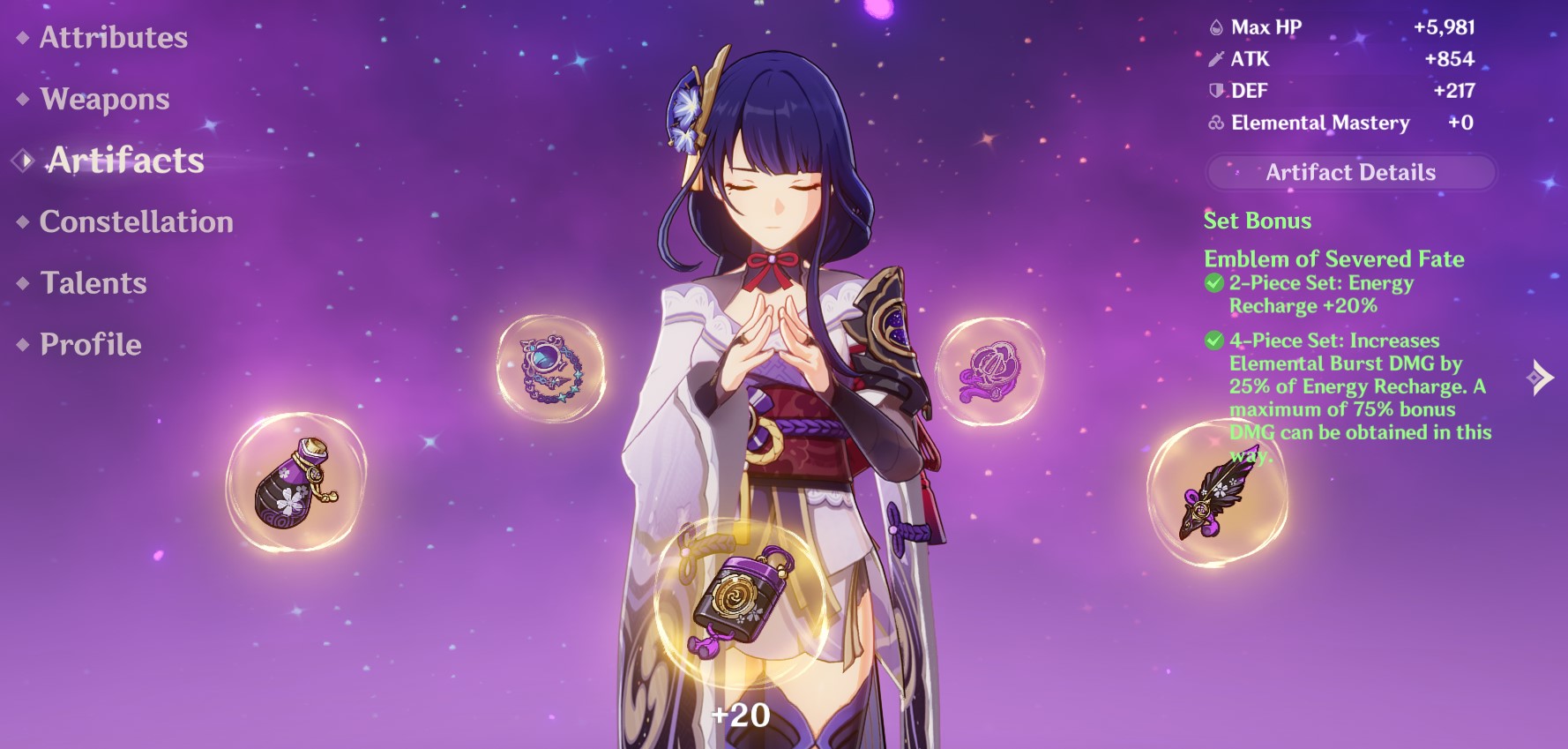 When it comes to Genshin characters, players either love the Shogun or hate her. But everyone can agree that she's a great character to have on a team. Players who want to have all the best-in-slot weapons and artifacts.
It can be painful trying to get good artifacts with the substats you want. It seems that this is especially true with the Raiden Shogun's best in slot artifact set, the Emblem of Severed Fate. Though this set is fantastic for the Shogun's high energy needs, having an energy recharge higher than 100% will even make your Shogun deal more damage due to her Enlightened One passive talent.
Use This Build If:
You want an on-field Raiden Shogun
You need a high-damage-dealing character
You can handle high energy costs
Fighting pyro, anemo, dendro, geo, or hydro enemies
Build Details:
Artifacts: Emblem of Severed Fate (4-piece)
Stats/Substats: energy recharge, crit rate/dmg, electro attack%
Weapon: Engulfing Lightening
Talent level priority ranked: burst, skill, normal attack
Potential team comp: Shogun, Bennett, Xiangling, Xingqiu
2) Support build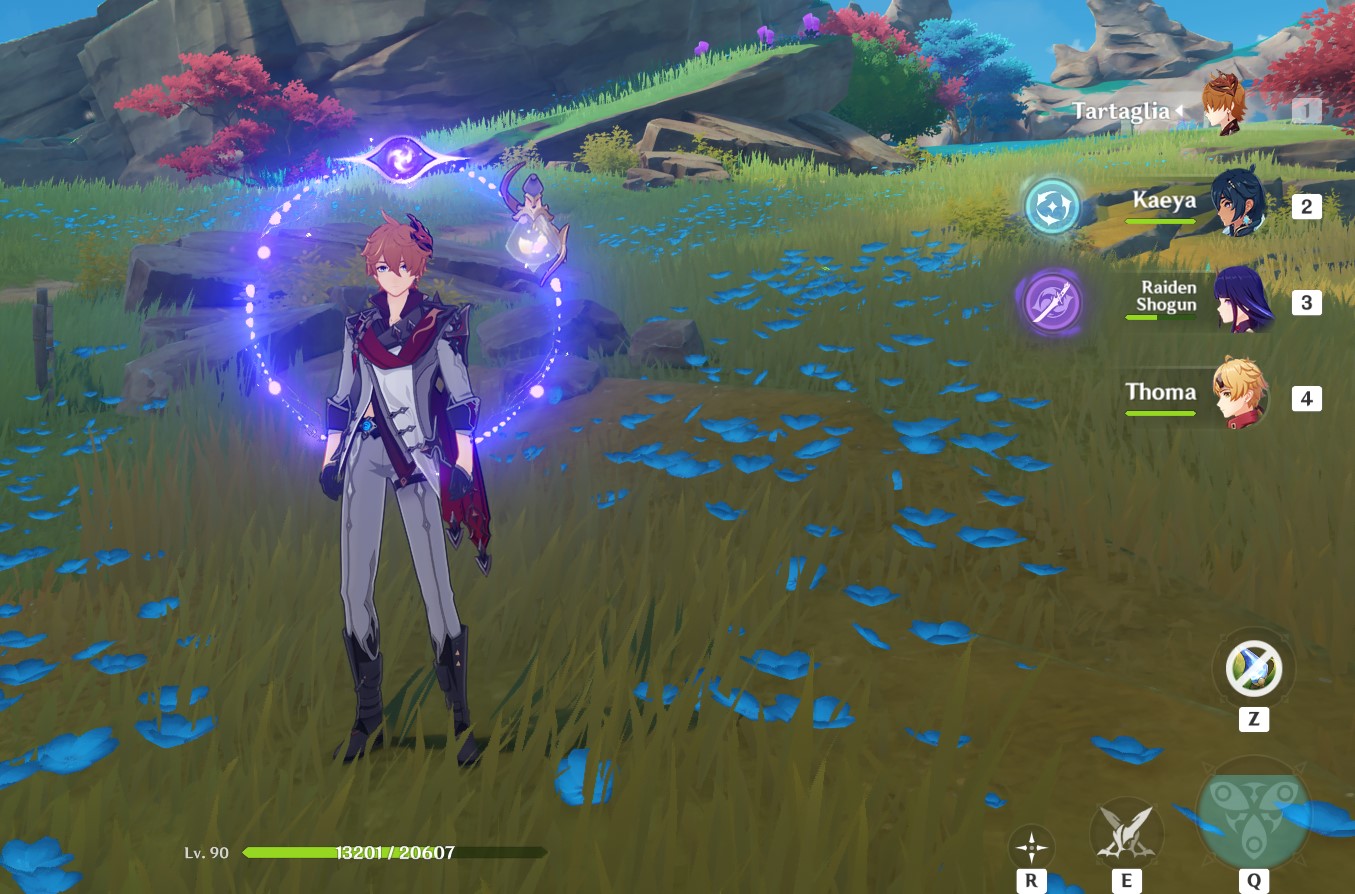 If you already have a main DPS but want to use Raiden Shogun, she also makes a great support or sub-DPS character. The fact that the Shogun can be such a useful character on a variety of teams really makes her a worthwhile character for any fan to pull for next time she's on banner.
For a support Raiden build, players will want to focus more on her elemental mastery stats and substats. Though energy recharge will still be important, a support build will really just utilize the Shogun's skill rather than her burst or normal attack, so having her skill leveled up as much as possible is a good idea.
Use This Build If:
You need a strong sub-DPS
Off-field electro-AoE damage is a must
You want more electro-based elemental reactions
Fighting any enemy type
Build Details: 
Artifacts: Gilded Dreams (4-piece)
Stats/Substats: elemental mastery, energy recharge
Weapon: Engulfing Lightning; The Catch; Dragon's Bane
Talent level priority ranked: skill, burst, normal attack
Potential team comp: Childe, Shogun, Xiangling, Bennett
3) Physical damage build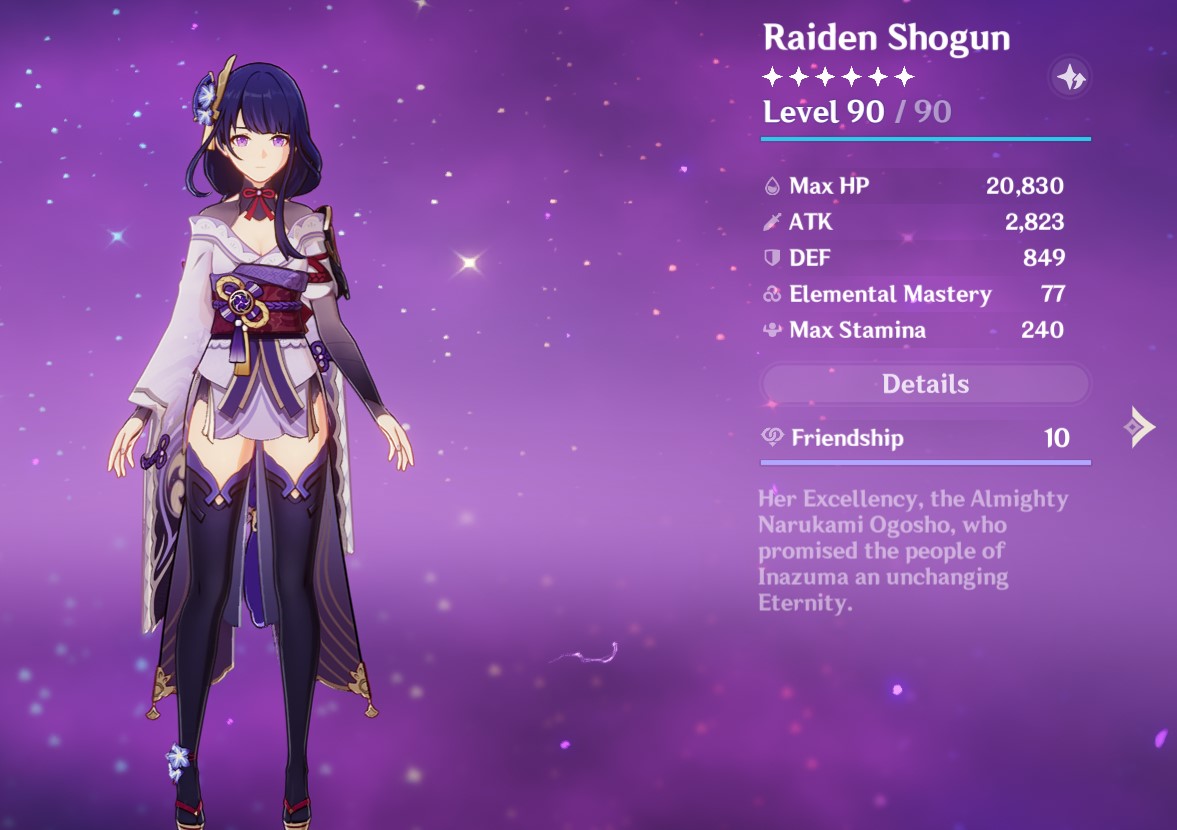 Players who like to see huge numbers and deal massive amounts of damage might want to use a physical damage build. A physical damage build is useful for most main DPS characters and will focus on their base attack, crit rate, and crit damage.
Building a physical damage character is always a challenge. If you're lucky, you'll be able to find the perfect artifact to put on your character. But sometimes players aren't so lucky. But since a physical build isn't as strict as trying to get all the best in slot artifacts, it may be better to use a couple different 2-piece sets instead of a full 4-piece.
Use This Build If:
You like dealing huge amounts of damage
You don't mind artifact farming
Use this build against any type of enemies
Build Details:
Artifacts: Emblem of Severed Fate (2-piece); Shimenawa's Reminiscence (2-piece); Gladiator's Finale (2-piece or 4-piece)
Stats/Substats: attack%, crit rate/dmg
Weapon: Engulfing Lightning; The Catch; Staff of Homa
Talent level priority ranked: burst, skill, normal attack
Potential team comp: Shogun, Kujou Sara, Kazuha, Bennett
You May Also Be Interested In: