[Top 25] Garry's Mod Best Mods Every Player Should Use
Updated: 20 Oct 2021 11:56 pm
Just another day in Garry's Mod.
Mods, also called add-ons, are the lifeblood of Garry's Mod, the popular sandbox game which gives its players unlimited resources to create whatever they'd like.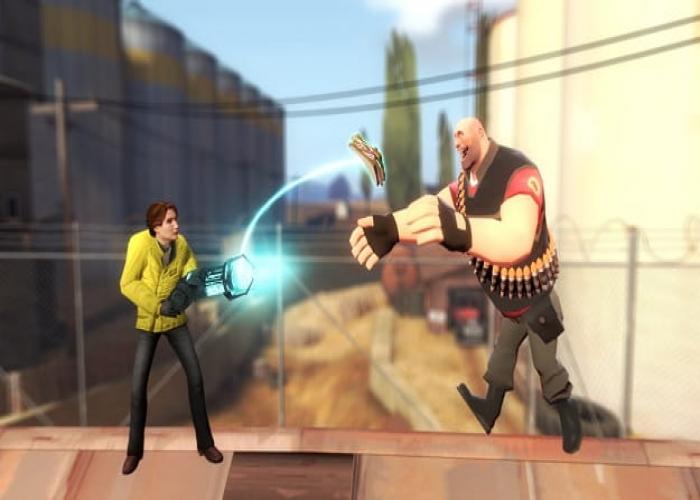 Sandvich!
And by "whatever they'd like" I mean quite literally anything your mind can come up with. Mods are a great way to add something to the base game, making it more interesting, realistic, fun or just to improve some vanilla features. Whatever their purpose is, everybody loves them, because they allow you to create countless new possibilities within the game, even by introducing whole new game modes for you to play with your friends. 
While they can be used in single-player to spice up your creations, be they films, pictures, or dupes, or to just goof about doing whatever you'd like, they come most useful when somebody wants to create a server or add something to an existing one. 
Online communities that come together to play are what make Garry's Mod so unique, and server owners worldwide have created thousands of ways to play the game, such as DarkRP servers, Trouble in Terrorist Town, MilitaryRP, or a host of other options.
If you want to create your very own roleplaying server, try out countless weapons or just come up with new funny scenes, addons are the way to go! 
In this article, we'll outline 25 of the best, must-have addons for any avid Gmod player. 
25. vFire - Dynamic Fire for Garry's Mod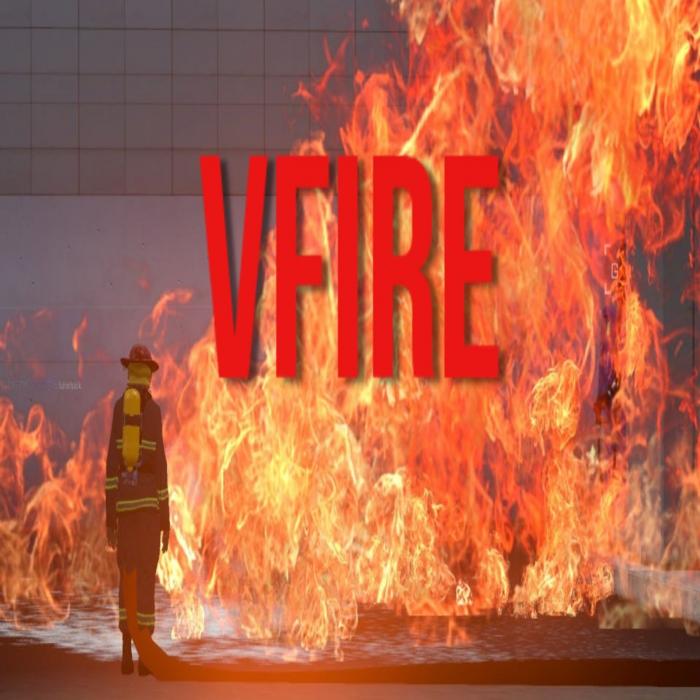 Damn it, I don't think he's going to be enough...
vFire surely is one of the hottest add-ons on Steam Workshop!
Use it to introduce realistic flames to what you're working on. Very useful for multiplayer servers as well. 
What's great about vFire - Dynamic Fire for Garry's Mod
Realistic, good looking flames
Easy to use and to control while in-game
Flames can be set to spark when a vehicle or an explosive detonates. 
Get  vFire - Dynamic Fire for Garry's Mod here.
24. The Sit Anywhere Script!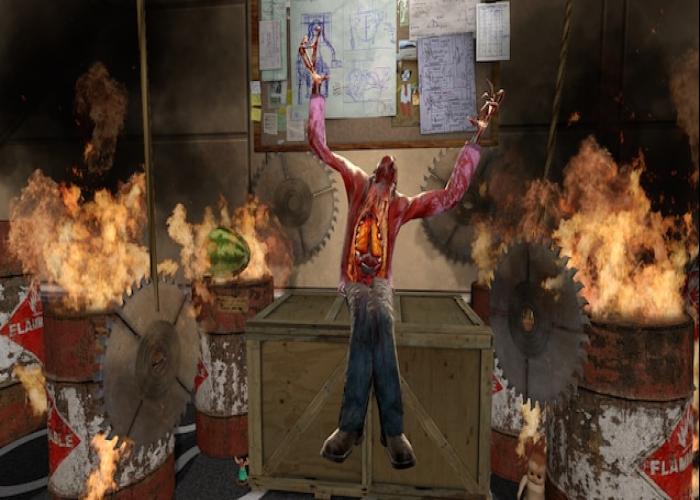 If I fit, I sit!
Well, the name is pretty self-explanatory.
By pressing Alt + e (or whatever key you have bound "walk" to + whatever key you have bound "use" to) you will be able to sit anywhere. Chair, tables, the top of a tower of potted plants, the edge of a cliff, you name it.
What's great about The Sit Anywhere Script:
Useful and a must-have for Roleplaying servers
Simple to use
Get The Sit Anywhere Script here.
23. Playable Piano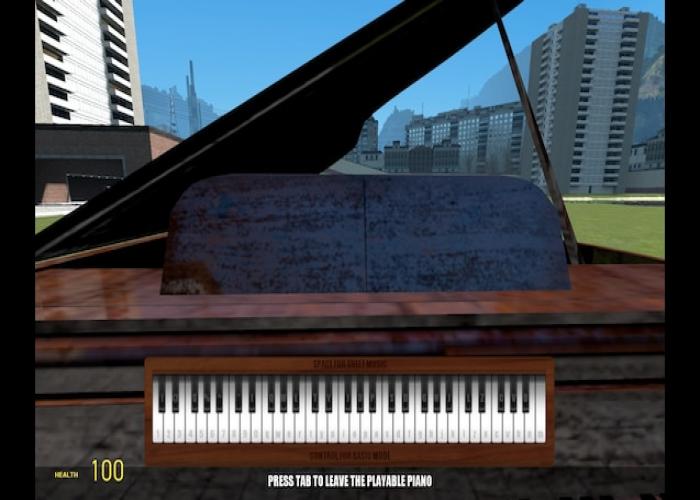 Garry's Mod sonata, no. 69, 420 being played.
The piano, as everybody knows, is the mother of all instruments.
It's just natural that somebody created an add-on that lets you play this magnificent musical instrument while comfortably playing Garry's Mod.
What's great about Playable Piano:
Gives you endless possibilities when it comes to playing songs
Good for most Roleplaying servers
Get Playable Piano here.
22. More Materials!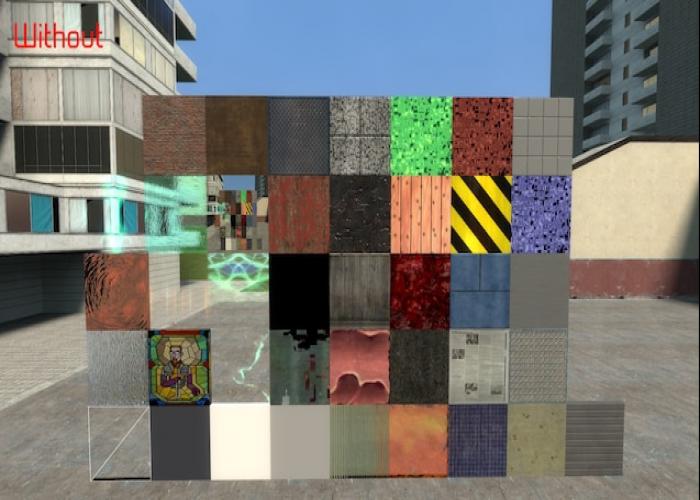 All the materials added by the mod.
Using the same materials on your props gets old after a while.
That's why I highly recommend you get even more materials by installing this add-on!
What's great about More Materials:
Great variety of materials to choose from
Very straightforward 
Get More Materials here.
21. Smartsnap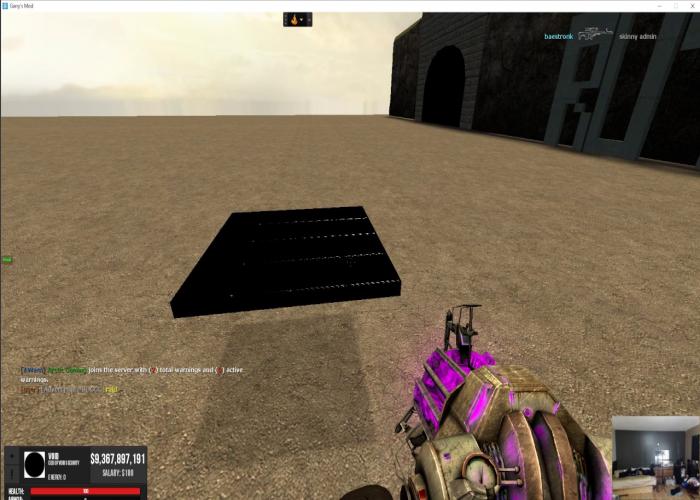 Smartsnap being used in a Roleplay server.
With Smartsnap, precision building becomes very, very easy.
This addon will add multiple functions to your tool gun allowing you to attach, move, weld, and align all your props. 
What's great about Smartsnap
Vital for any builder
Offers you a lot of useful tools
Very easy to use and set up
Get Smartsnap here.
20. 3D2D Textscreens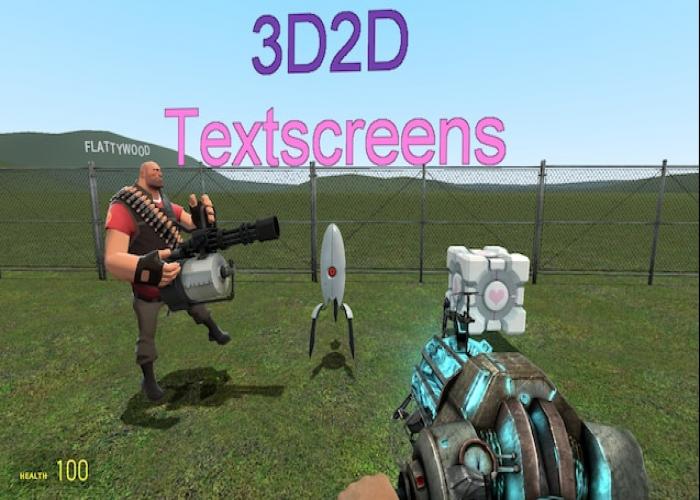 A prime example of what 3D2D Textscreens can do.
This add-on will allow you to plaster phrases and words around.
They will appear as a floating text block. Each line can be customized, changing its font and color.  Useful for quite literally any application where text might be needed. Absolute 10/10!
What's great about 3D2D Textscreens:
Very useful in a lot of situations
The addon is still being updated to this day
Great variety of fonts and colors to choose from
Get 3D2D Textscreens here.
19. Improved Stacker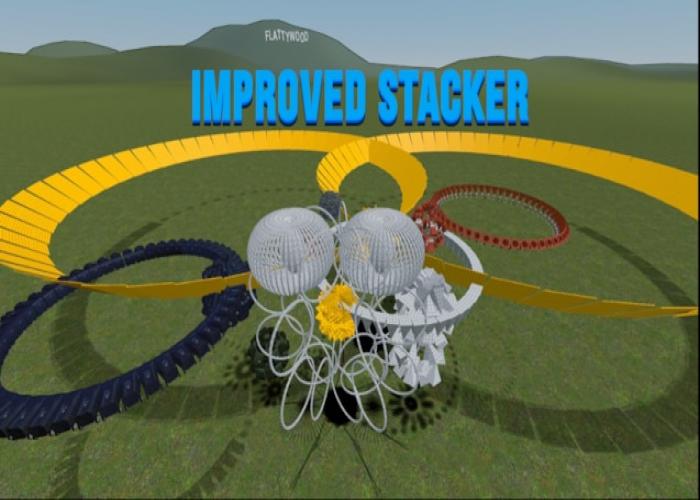 Improved Stacker being put to use for... modern artistic purposes...
Improved Stacker is a must-have for any Garry's Mod players interested in building.
This addon will add a function to your tool gun that will allow you to stack props in every way possible. 
What's great about Improved Stacker:
Vital when building things
Very intuitive to use
Actively Maintained
Get Improved Stacker here.
18. Permaprops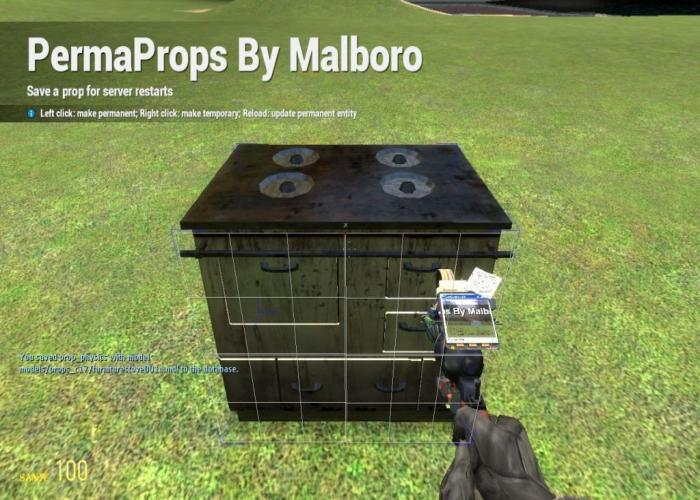 Permaprops being used on a stove.
This very lightweight add-on will allow you to save entities on a server map.
Vital for any server owner that wants to add something to the base maps their server runs on. 
What's great about Permaprops:
Very lightweight
Essential for any server
Easy to use
Get Permaprops here.
17. VJ Base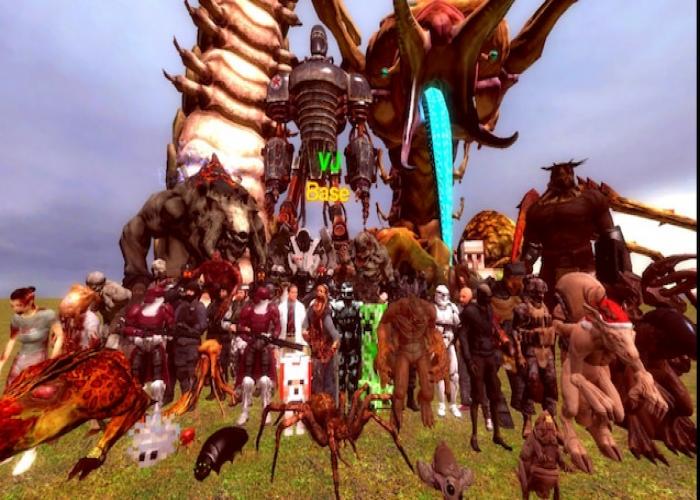 An array of NPCs, all based on VJ Base.
If you're interested in making your own NPC addons, VJ Base is what you need.
It will allow you to have a solid base to work with instead of creating everything from the ground up. Perhaps not the most useful to the average user, but it's constantly updated and serves its purpose very well.
What's great about VJ Base:
Functional base for NPC Addons
Constantly updated
Get VJ Base here.
16. Food Mod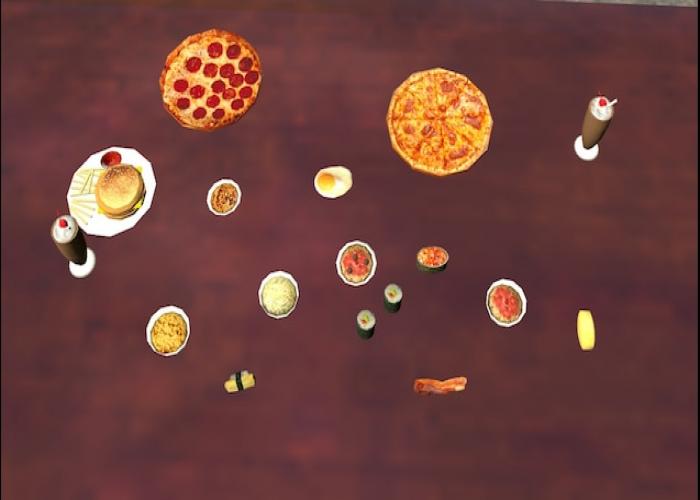 All types of food that come with the mod.
Want to go out for a pizza or drink a good ol' milkshake? The Food Mod is for you!
This is a very simple mod that will add consumable entities in the form of pasta, pizza, milkshakes, and more that will heal you when you eat them. Simple, yet effective.
What's great about Food Mod:
Must have for most roleplaying server
Numerous foods available
Comes with prop versions of the entities
Get Food Mod here.
15. Realistic Blood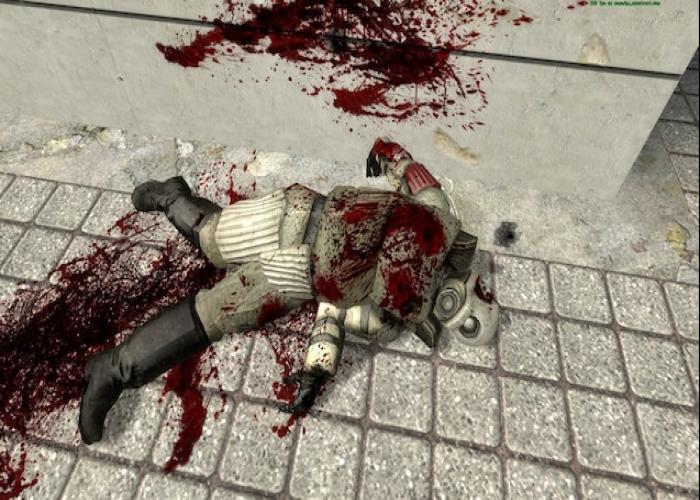 Alright, that's going to be a hell of a clean up.
A bit of gore never hurt nobody.
Unless you're the guy that's getting shot, stabbed and whatnot, that is. Either way, if you want to add a bit of realism to your Garry's Mod, here's the addon for you!
What's great about Realistic Blood
High-quality texture
Lightweight
Works with any addon
Get Realistic Blood here.
14. Enhanced Playermodel Selector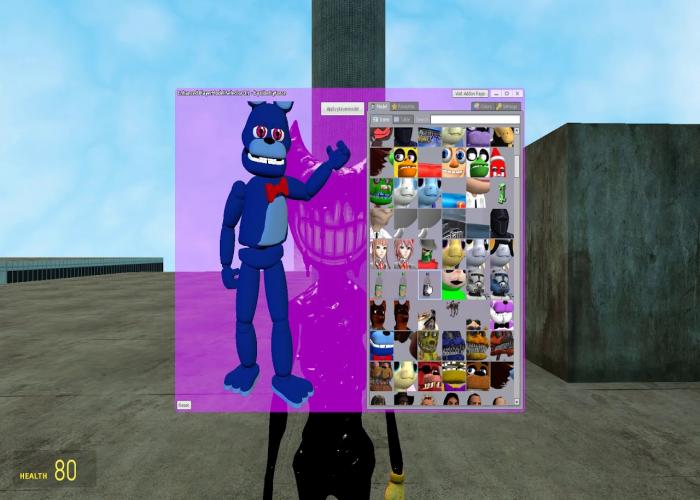 Enhanced Playermodel selector being put to use.
This is a direct improvement for the vanilla playermodel selector.
It's compatible with pretty much every addon and makes your life a lot easier in several ways. 
What's great about Enhanced Playermodel Selector:
Works everywhere
Easier and faster to use than its vanilla counterpart
Get Enhanced Playermodel Selector here.
13. Wiremod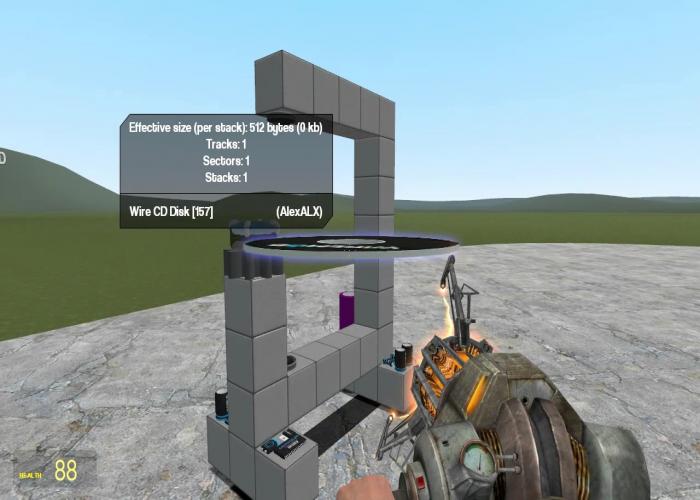 Let your Inner German Engineer take over.
If you like building complicated contraptions this is the addon for you.
It will let you add many entities to the base game, all connectable to each other via wires. Let your inner engineer take over! A must-have for Serious Roleplay servers.
What's great about Wiremod
Endless possibilities when building contraptions
Very fun to learn
Get Wiremod here.
12. Atmos Day/Night and Weather Modification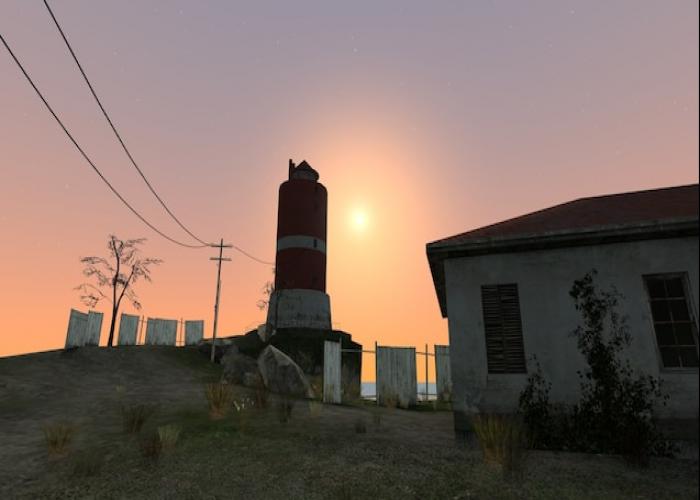 What a beautiful sunset.
This mod will allow you to add a day/night cycle and different weather options to the base game.
Very useful for Roleplaying servers and generally if you'd like to create a scene or picture where it rains, snows, or is foggy.
What's great about Atmos Day/Night and Weather Modification:
Good looking weather in every situation
A lot of customizable options
Night looks fantastic on most maps
Get Atmos Day/Night and Weather Modification here. 
11. DarkRP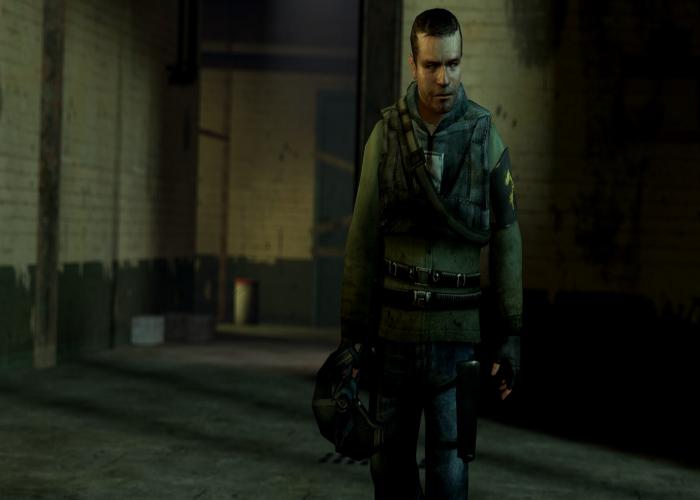 Drugs, Guns, Rock n'roll and terribly edgy sights like this one: all of this and more in DarkRP.
This is the base addon if you want to run a DarkRP server.
Since DarkRP is by far one of the most popular server categories in the game, the presence of the DarkRP mod in this top 25 list is justified.
What's great about DarkRP:
It's the base of any DarkRP server
Easy to set up
Large community behind the addon
Get DarkRP here.
10. Customizable Weaponry 2.0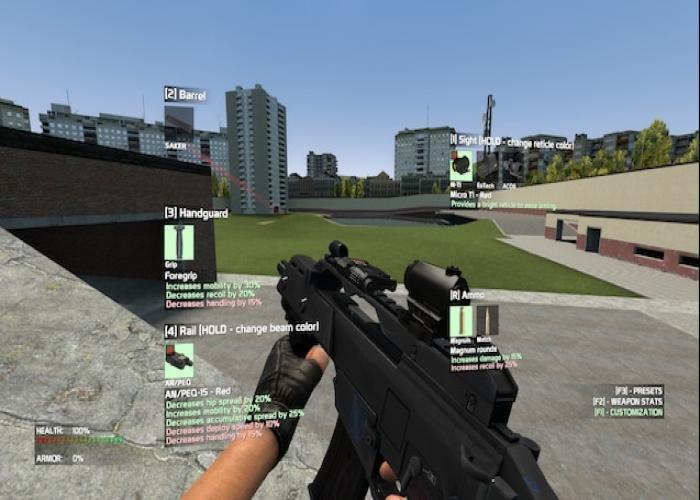 Just slap 30 accessories onto your gun and call it a day.
We're breaking into the top 10 best mods on Garry's Mod.
Customizable Weaponry 2.0, CW 2.0 in short, is a very popular addon around which a lot of other guns addons are based. This add-on will add some guns to the base game and most importantly, will allow you to attach some accessories to some firearms, letting you be the biggest badass in town. 
What's great about Customizable Weaponry 2.0
It's the base for a lot of firearm addons
Adds countless options to your weapon load-outs
Guns are very well modeled and realistic
Get Customizable Weaponry 2.0 here. 
9. CW 2.0 Arms of the Old World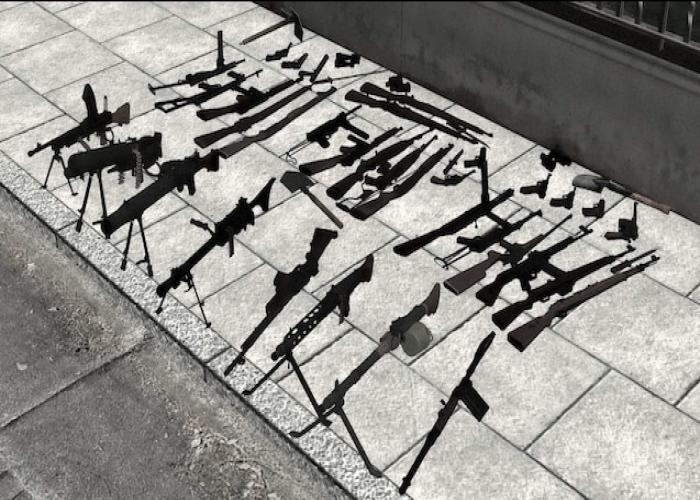 This. This is heaven.
Next up, we have one of the best-known CW 2.0-based add-ons, "Arms of the Old World", in short ATOW.
You can find tens of guns from World War 2, like the famed K98K, M1A1, and M1 Garand. A must-have for any firearms enthusiast!
What's great about CW 2.0 Arms of the Old World:
A huge number of guns
All models are very realistic and expertly modeled
Comes with models for each gun, as well as ammunition.
Get CW 2.0 Arms of the Old World here.
8. Murder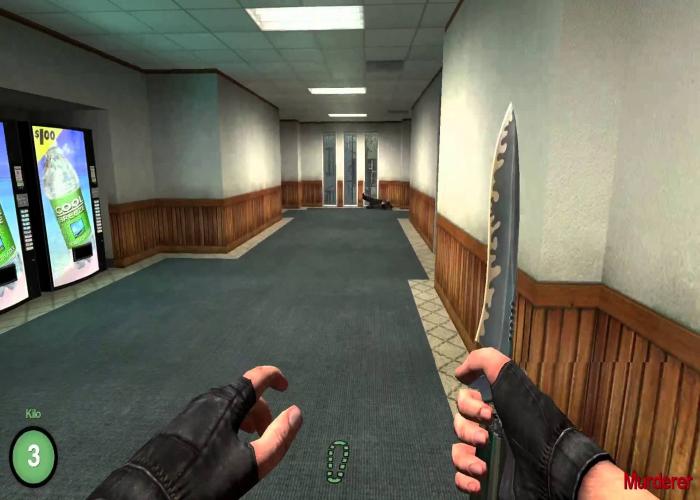 A player looking for people to "hug" with that knife. 
This addon will allow you to play the classic game mode "Murder" inspired by Murder in the dark.
The murderer is given a knife and the rest of the players are given one gun to share between them. A game of wits that will surely give you lots of adrenaline rushes!
What's great about Murder:
Evergreen game mode
Great to play with friends
Compatible with a lot of maps
Get Murder here.
7. Advanced Duplicator 2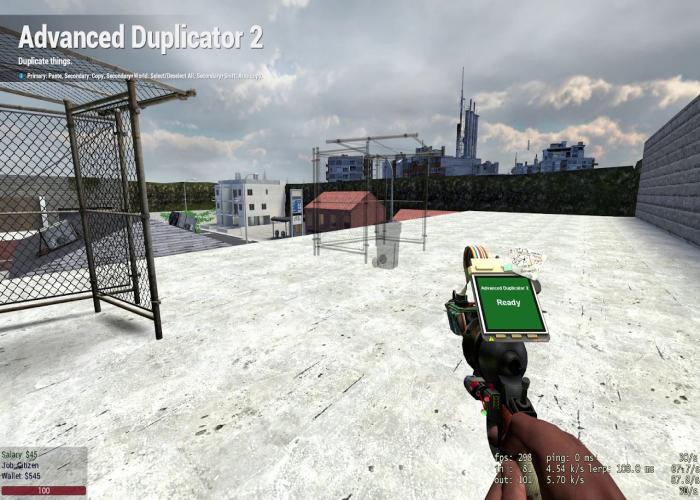 A player in the process of pasting one of his creations.
This add-on is a great addition to the base game for any avid builder.
Not only will it allow you to copy and paste single-props, but you will also be able to save your builds and organize them in neat little folders. 
What's great about Advanced Duplicator 2
Extremely useful for any builder
Easy to organize dupes
Fast and easy to use
Get Advanced Duplicator 2 here.
6. Pac3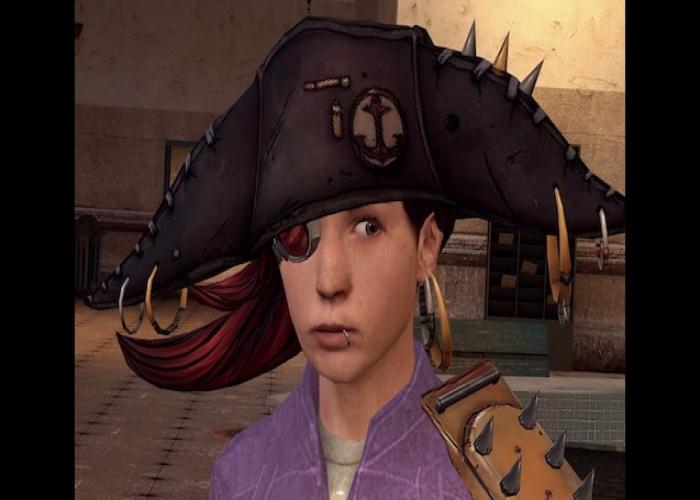 Arrrgh! 
Pac3 has to be the mother of all player model customization addons.
This addon will allow you to customize not only your character in unlimited ways, but you can also build with it, reskin models, vehicles, and other entities. The world is your oyster with Pac3.
What's great about Pac3:
Endless possibilities when it comes to customizing anything
Active community behind the addon with their discord server
You can load custom outfits made by other users through loading in a Pastebin link
Get Pac3 here.
5. Gredwitch's Base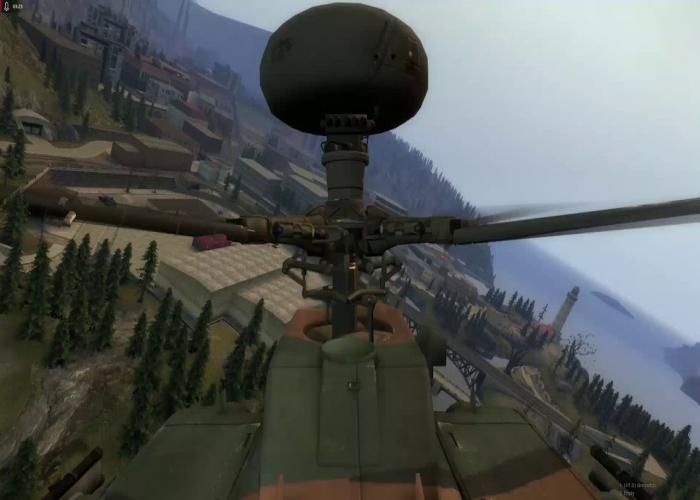 Bravo six. Going dark.
Wanna fly assault helicopters? Shoot giant cannons? Fortify yourself against the psychos that want to do the last two things? Then you need Gredwitch's Base.
This addon is the base for a ton of other cool addons and it will surely be a great addition to your collection. 
What's great about Gredwitch's Base:
Perfect for any MilitaryRP servers
A great number of addons were created around it
Get Gredwitch's Base here.
4. [simfphys] LUA Vehicles - Base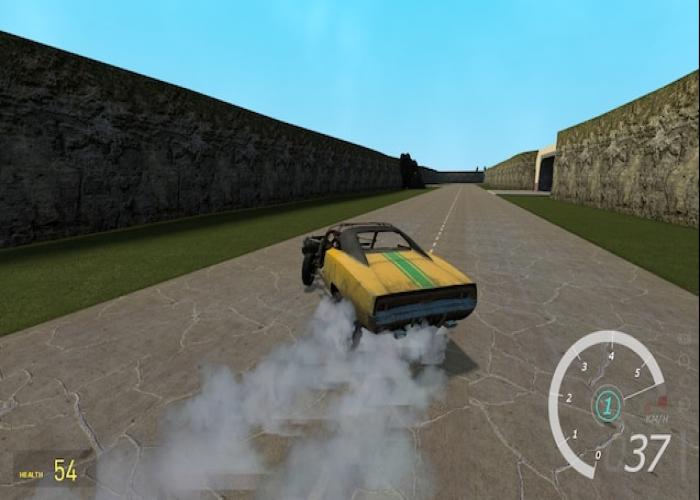 Drifting around downtown, walking fast, faces past...
If you're a car druggie then you will surely love this addon.
Simfphys is a vehicle entity script made primarily for four-wheeled ground vehicles, with tons of customization options that will let you transform your car into a literal rocket, and more! A huge amount of addons were created around this script, so you will never run out of cars, bikes, and monster trucks.
What's great about [simfphys] LUA Vehicles - Base:
A lot of addons are based around it
Customization options are plentiful
Compatible with most addons
Get [simfphys] LUA Vehicles - Base here. 
3. Hide and Seek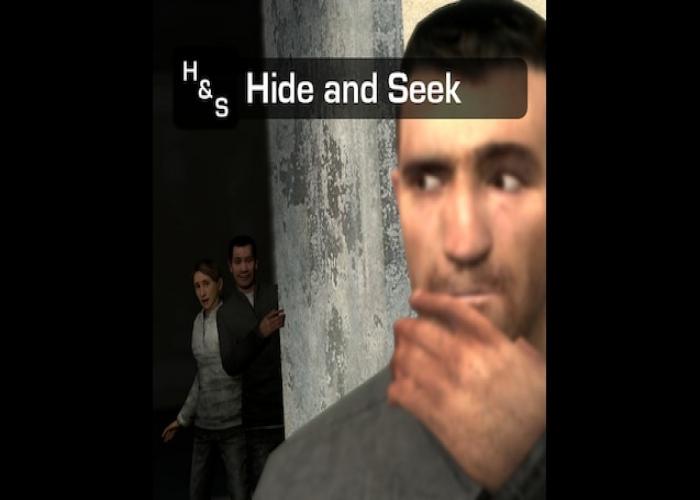 He got spotted for sure.
We made it to the podium, ladies and gentlemen.
Hide and Seek is the favorite game of kindergarten children and blood-crazed maniacs alike. While there are a lot of Hide and Seek mods, this is my favorite. It contains the bare minimum you need, is simple enough to use, and is very lightweight.
What's great about Hide and Seek:
Classic game mode, perfect to play with friends
Quick and easy to set up
Doesn't require much else to run
Get Hide and Seek here.
2. [LFS] Planes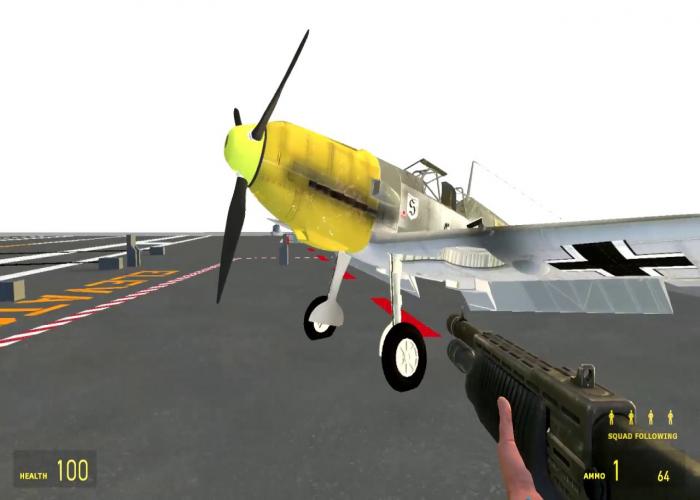 ACHTUNG! 
Second place goes to [LFS] Planes!
This mod will add a Lua-based flight system, along with a good roster of planes to fly. The default planes are all WW2 to early Cold War, so don't expect jets or things like that, although you can find add-ons around the Steam Workshop that add those instead. An astonishing add-on, worthy of the silver medal.
What's great about [LFS] Planes:
Flying is very satisfying once you get the hang of it
Most planes are armed, so you could have dogfights
Great models and realistic performances
Get [LFS] Planes here.
1. Zombie Survival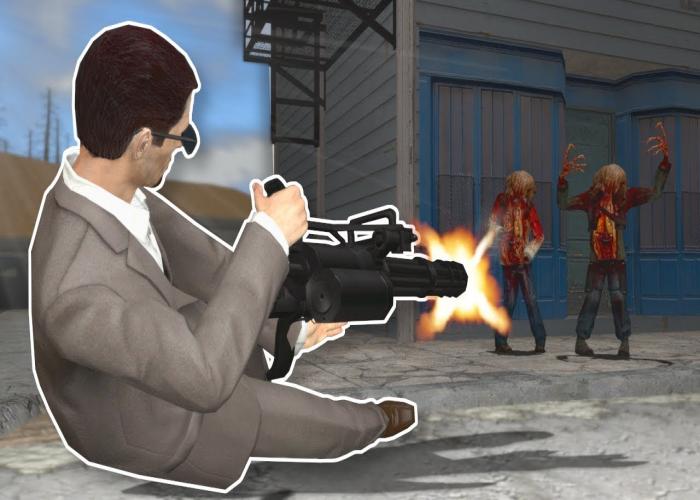 Yeah, girlfriends are cool, but have you ever played Zombie Survival?
And the gold medal goes to Zombie Survival!
This strictly multiplayer add-on will allow you to host a Zombie Survival server, where survivors and zombies are pitched against each other. 
Humans will have to survive until a certain amount of time or they'll have to complete an objective while the zombies have to, well, kill everybody that isn't one of them. And the best part is that when a human dies he becomes a zombie himself, so there's not one second wasted waiting for the game to be over. Fun guaranteed.
What's great about Zombie Survival:
You will not waste one second waiting for a match to be over to play again
Adrenaline-fueled moments guaranteed
There are no NPCs, so each entity has a player behind it
Get Zombie Survival here.
You may also be interested in:
Image Gallery