Top 10 Games Like Hollow Knight (Games Better Than Hollow Knight In Their Own Way)
Updated: 28 Sep 2019 8:04 pm
It's hard to beat this masterpiece, but a few have done so in their own way
It can be hard to top Hollow Knight, but there are games that do things better than Hollow Knight in their own way.
If you're a fan of Hollow Knight, here's a few other games you'll like.
10. Sundered: Eldritch Edition
Sundered: Eldritch Edition Gameplay
From the team that brought you Jotun, enter the beautifully hand drawn world of a chaotic and sinister metroidvania. As a scientist, you must escape this labyrinth using ancient eldritch powers deciding whether to resist or embrace the darkness.  Sundered is a challenging and different take on the classic genre. While the locations aren't designed intently like hollow knight, it's procedural generated world will give you a different experience each playthrough while rewarding exploration.
What makes Sundered: Eldritch Edition great:
Tight controls and fluid combos that will make you feel like a beast
Includes local co-op and supports up to 4 players
Contains all the updates made to the game and the brand-new Magnate of the Gong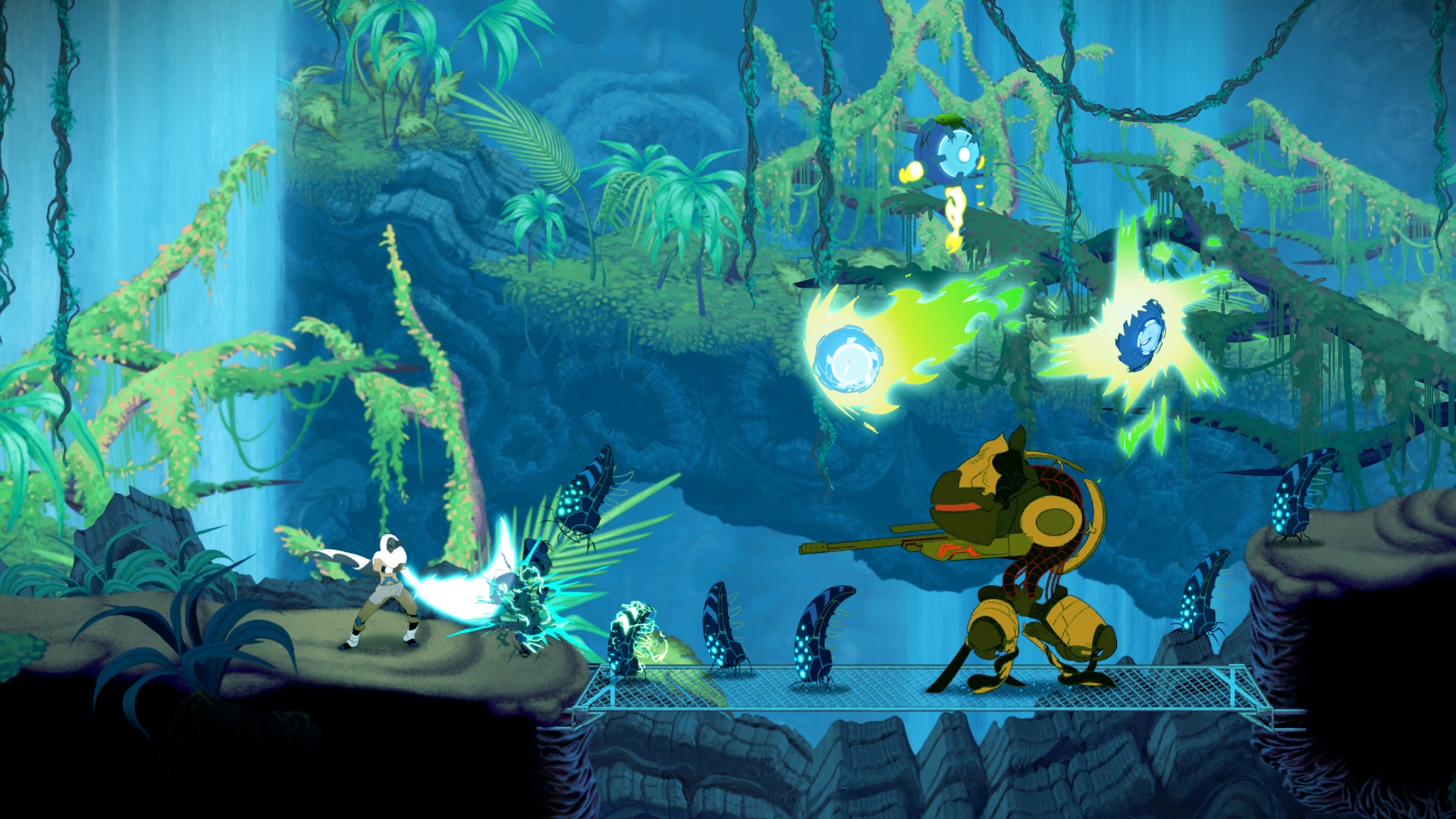 With a horde of enemies like that, you're going to need all the magic powers you can get.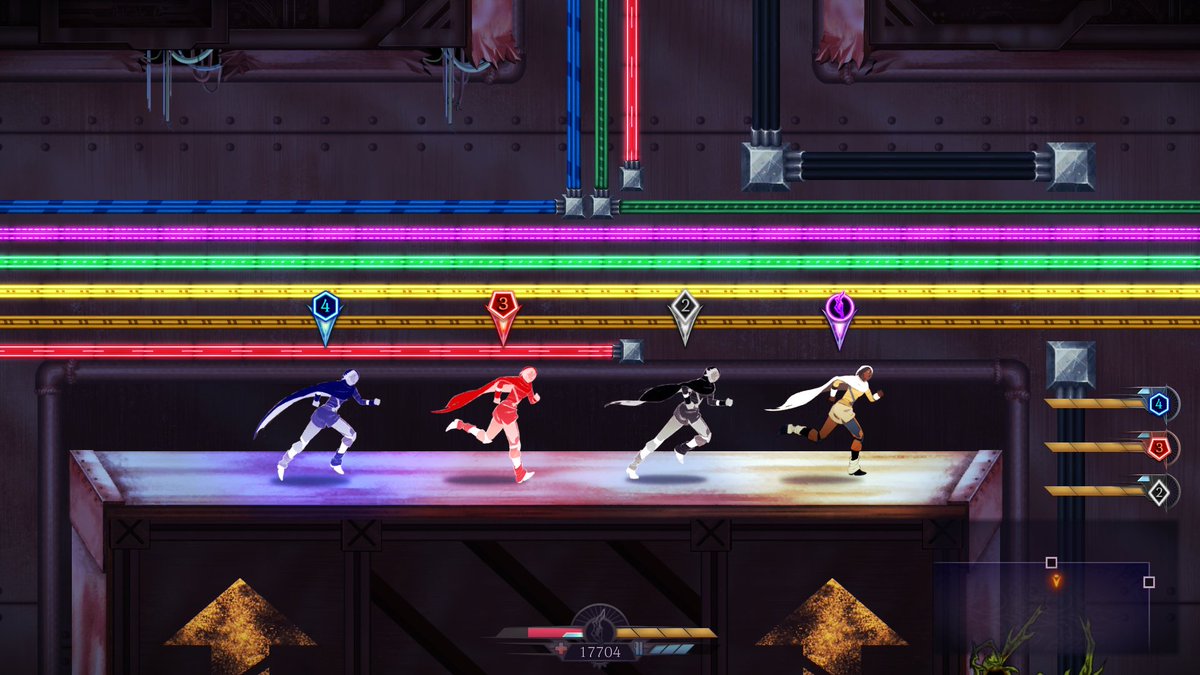 Thanks to co-op, you can decide whether to go solo or with a team
9. Dark Devotion
Dark Devotion Gameplay Trailer
Put your Templar faith to the test as you explore the mysteries of the fallen temple. With no sacrifice too great to bestow upon your God, you must take a journey to discover the secrets that lie ahead! Dark Devotion is a detailed 2D pixel-art roguelike that focuses a lot on narrative and challenging encounters. With dozens of weapons to choose from, you'll most certainly be able to achieve your mission!
What makes Dark Devotion great:
Over 200 spells, armor, and weapons to use
The extensive amount of replayability will keep you on for hours
18 unique bosses to test your skills 
​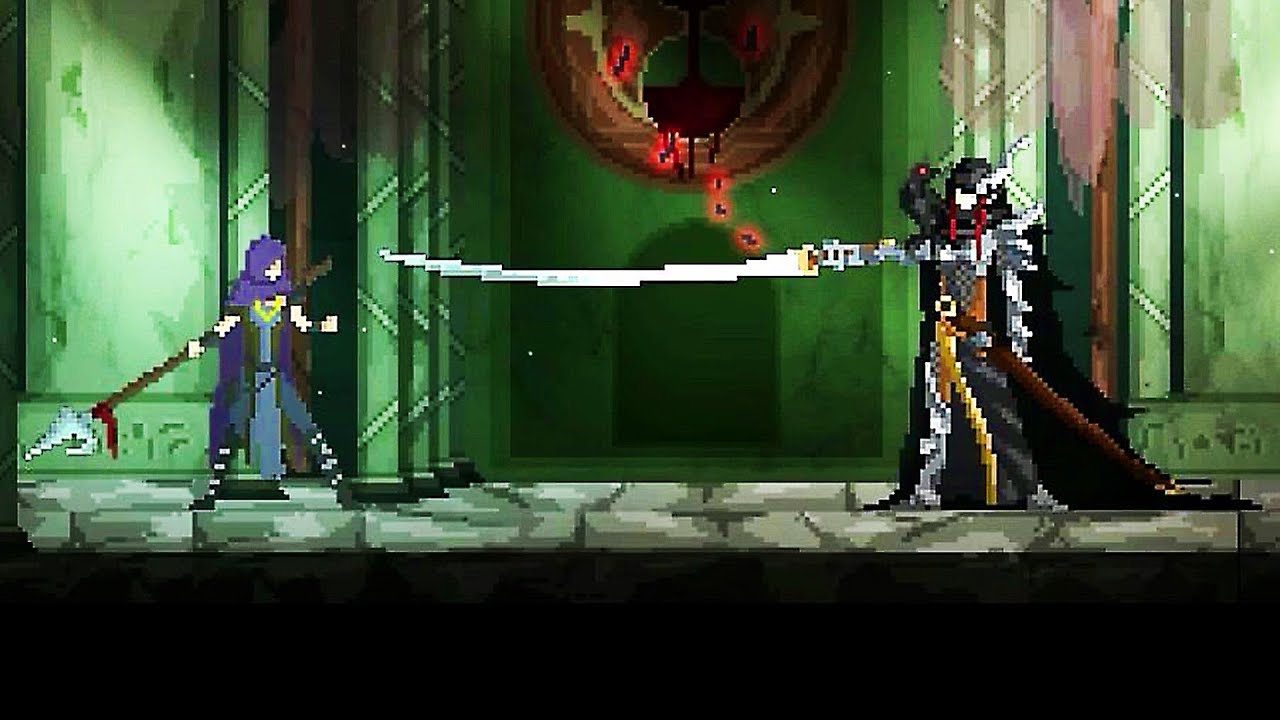 While there's no guarantee you can handle a sword like that guy on the right, the arsenal of weapons you will obtain should make his look like garbage!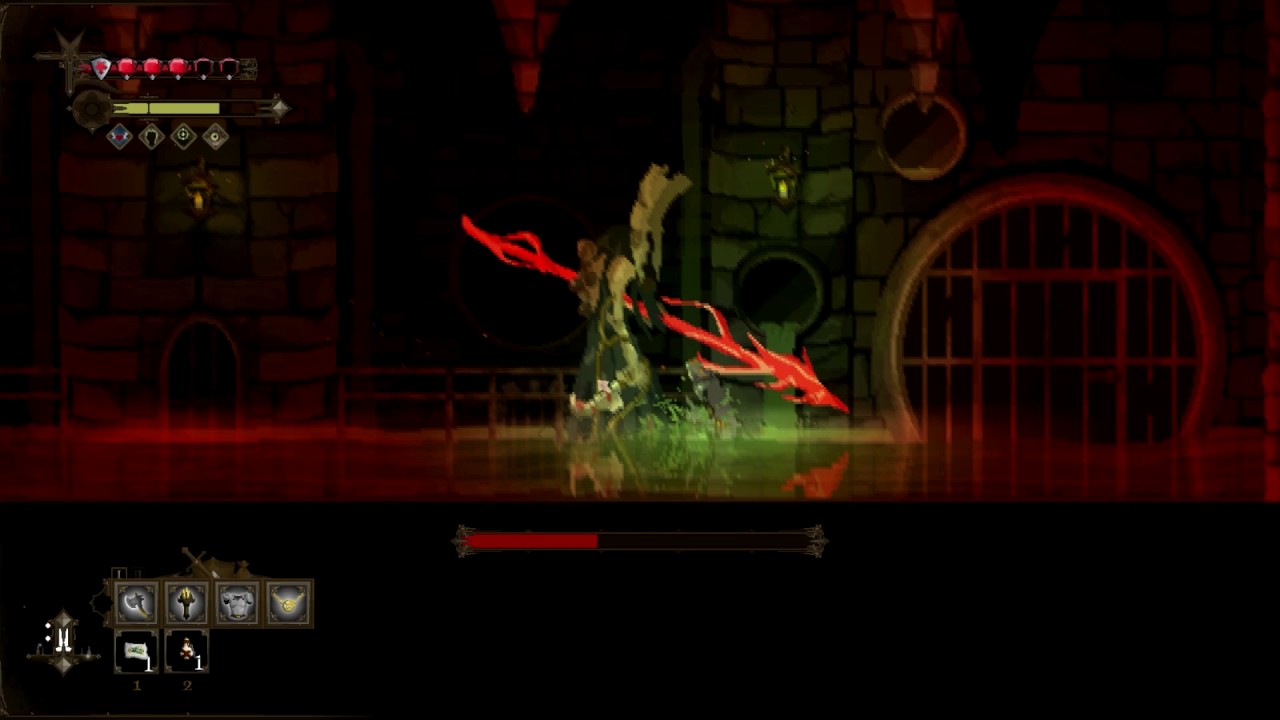 Keep watch of your health and inventory, making sure you're ready for the enemies ahead.
8. The Messenger
The Messenger Gameplay Trailer
If you love 8- and 16-bit video games, this one's for you! The demon army has surrounded your village ad it's up to you: The Ninja turned messenger, to deliver a scroll to your clan and stop them! The messenger starts as a classic platformer and unravels into an expansive world of time travel, humor, and challenges to keep you ready for anything!
What makes The Messenger great:
Dynamic gameplay and tight controls that will make you ready to go on a ninja adventure!
A side-quest free DLC: Picnic Panic
Over 10+ hours of retro-loving content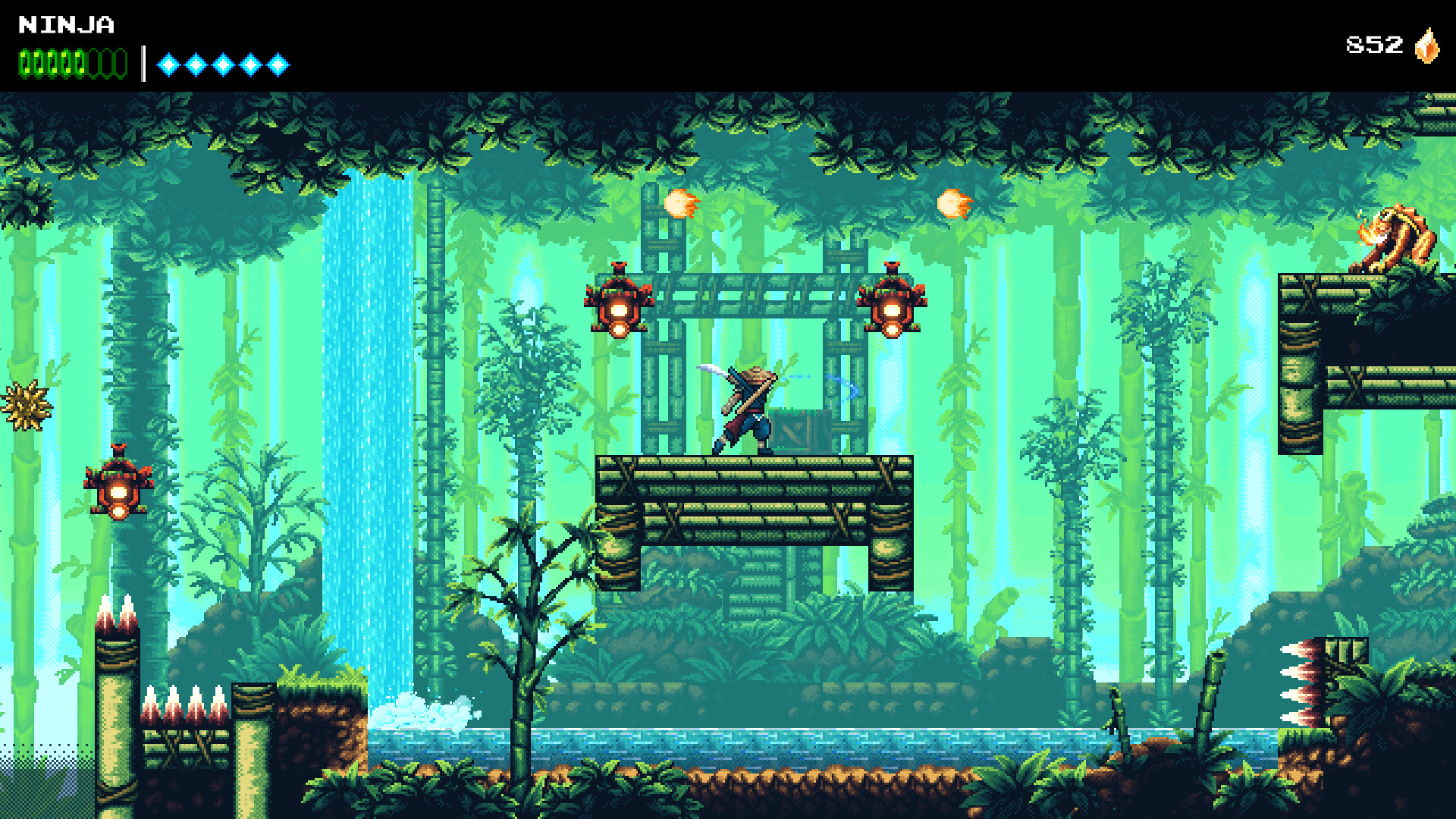 At the end of it all you can admire the beautiful sunset! Or is it a sunrise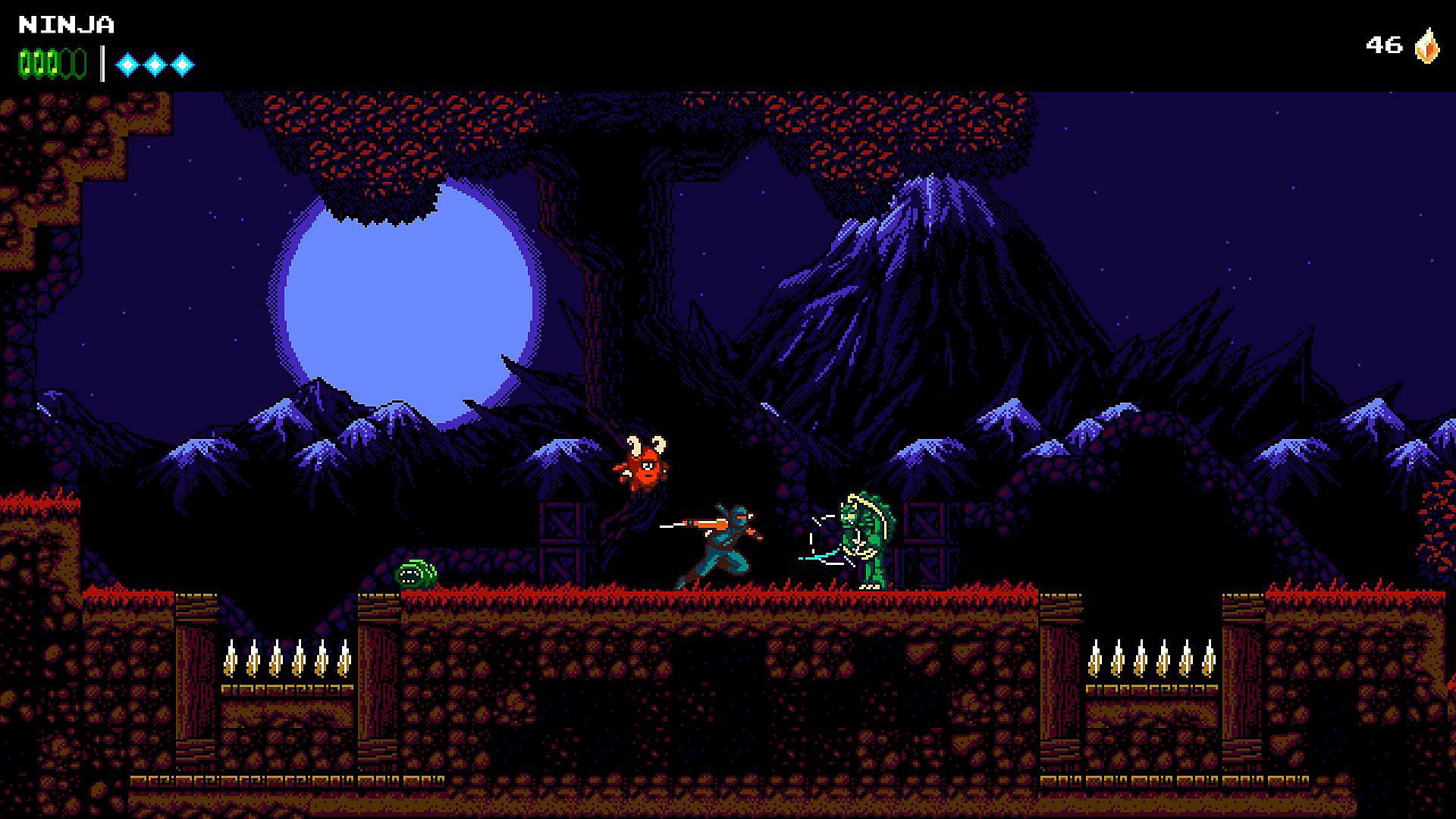 Enter new dimensions that will test your ninja skills
7.Salt and Sanctuary
Salt Sanctuary Gameplay
As a shipwrecked sailor, you must explore the haunting islands and fight to survive. With blood-filled dungeons, forgotten cities, and a solid RPG mechanics, you shouldn't be afraid to get your hands a little dirty.  Salt and Sanctuary is a 2D action RPG that focus heavily on combat. You must use weapons and strategy to take out enemies in your path. Many have considered this to be the "2D Dark Souls" and I can't blame them!
What makes Salt and Sanctuary great:
Over 600 upgrades on weapons, spells, items, and armor pieces
Play locally with friends by hosting rooms and slaying enemies together
One of many stylistic action titles that have put Ska Studios on the map, becoming an award-winning studio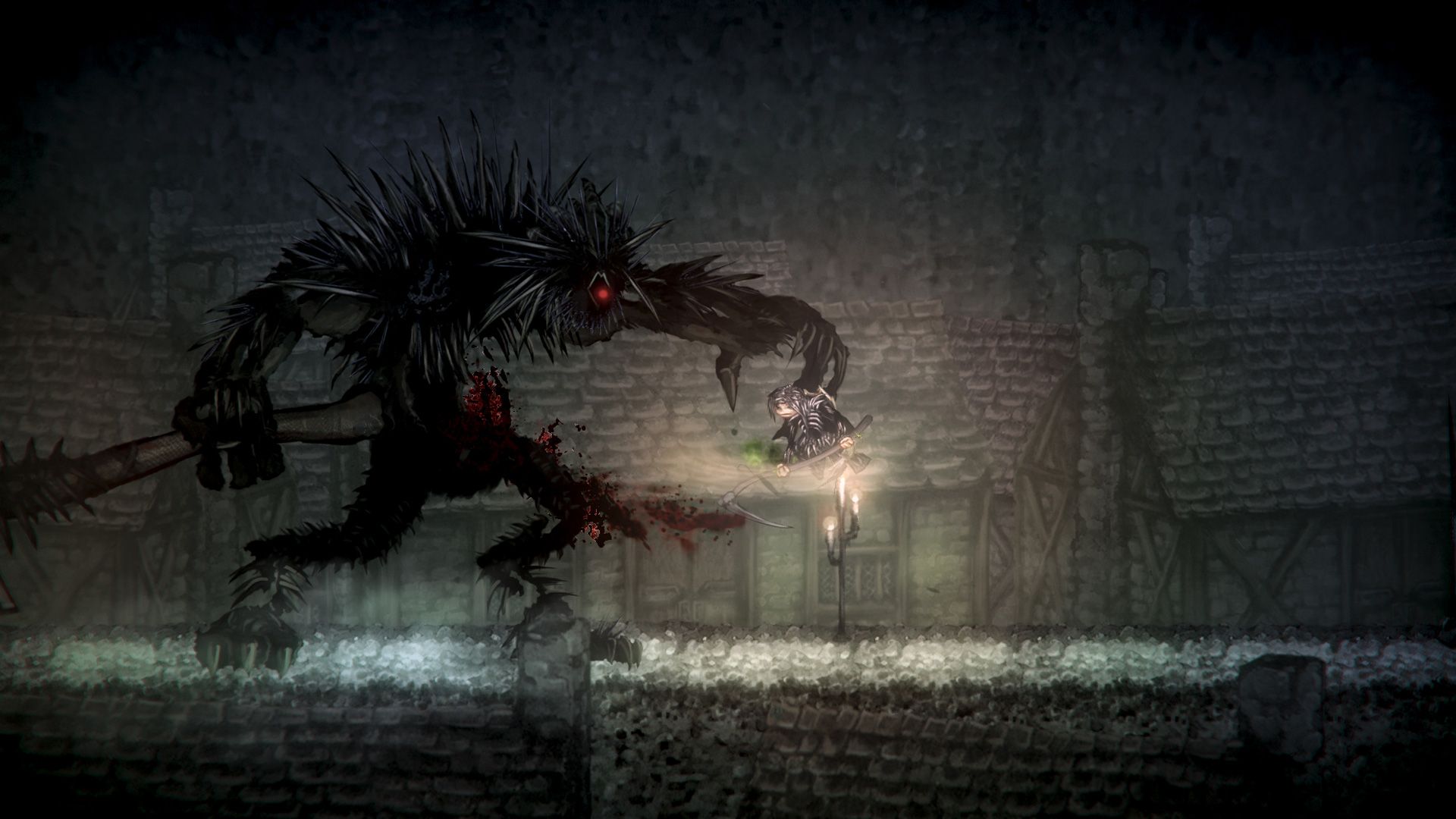 There's no telling what you'll stumble upon. Let's just hope it doesn't cause you to rage as much as Dark Souls does…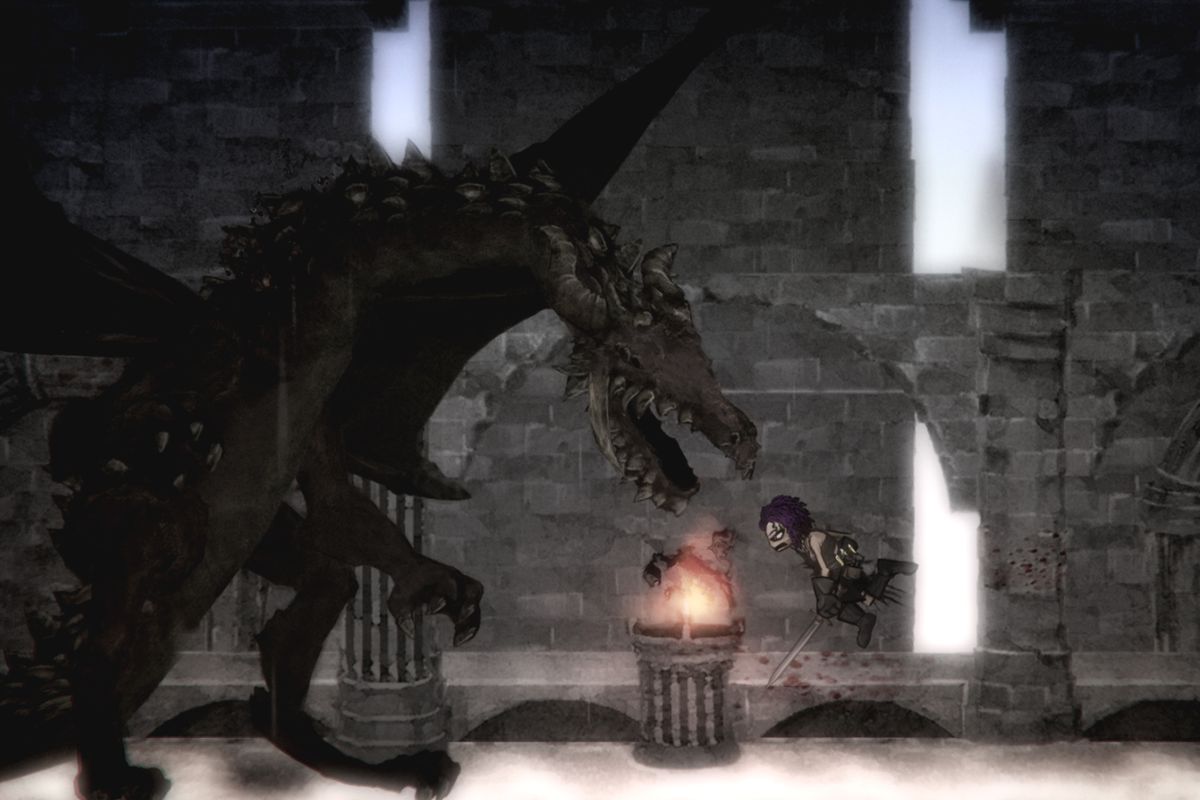 Slay monsters twice your size with your expansive inventory
6. Rogue Legacy
Rogue Legacy Gameplay
You don't think you can be a hero? Sure you can! Even if your colorblind, a dwarf, anyone can be a hero in the world of Rogue Legacy because when you die, your child will surpass you! Rogue Legacy is a 2D platformer containing many rouge-like elements including death. Not only is each run different after death, but each character you get will contain a unique ability you can use to your advantage!
What makes Rogue Legacy great:
Every death you have, your lineage gets stronger and better than before 
Each class has unique abilities to use that will change the way you play each run
Over 60 different enemy types that will test your skills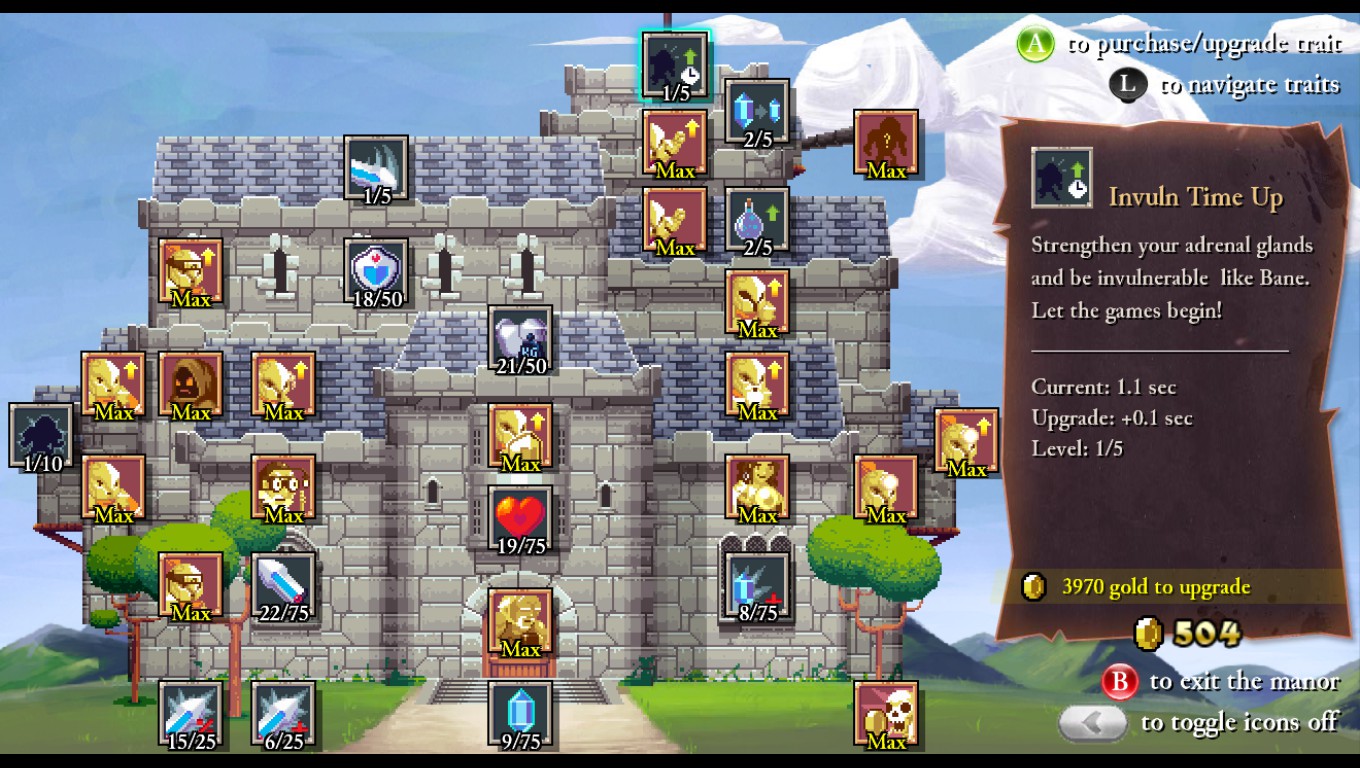 Rogue Legacy massive skill tree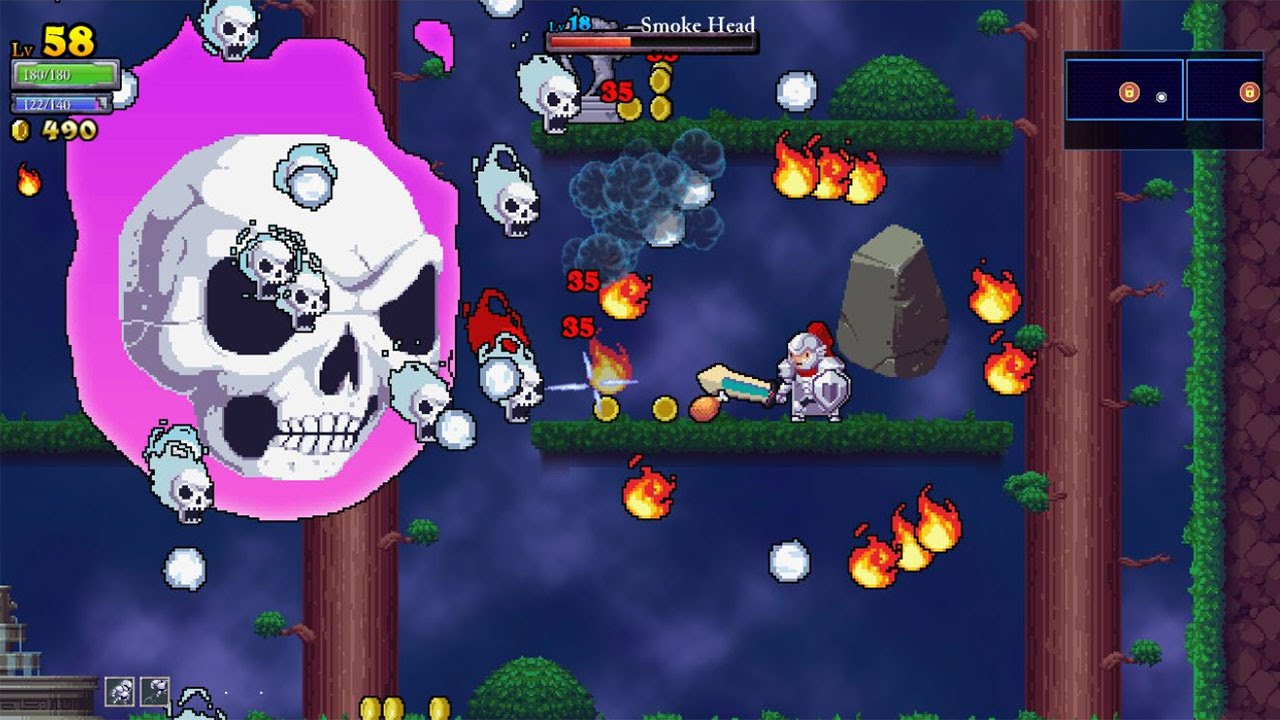 That knight looks a bit unqualified, but give him a chance! I'm sure he has some weird ability that can get him out of this...I think.
5. Katana ZERO
Katana ZERO Gameplay 
What's a platformer without time control? Katana ZERO is a 2D action platformer where you manipulate time with fast hack and slash combat to uncover your past. If you love neo-noir aesthetic and beautiful story-telling, Katana Zero might be for you! While I don't play too many of these platformers, even my interest in this game soared when I saw the trailer.
What makes Katana ZERO great:
Cinematic Storytelling Sequences woven into gameplay
A sweet katana used to defeat foes deflect incoming attacks. Leave no survivors! 
A slick new look with a beautiful (and brutal) acrobatic display that's sure to feel like a total blast to the past (and future)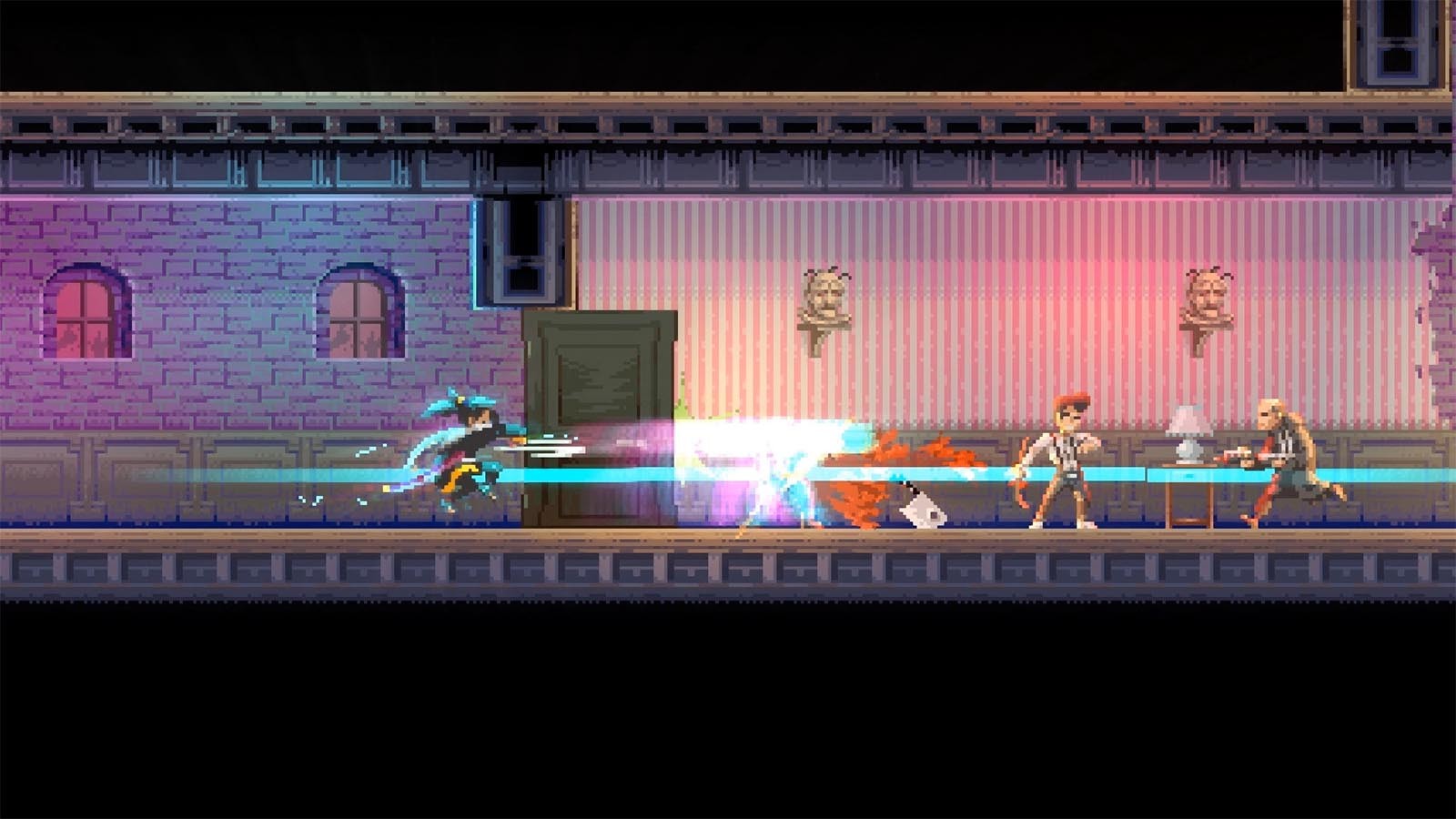 A stylish sword wielder who's sure to bring a total blast to the uninvited parties he attends!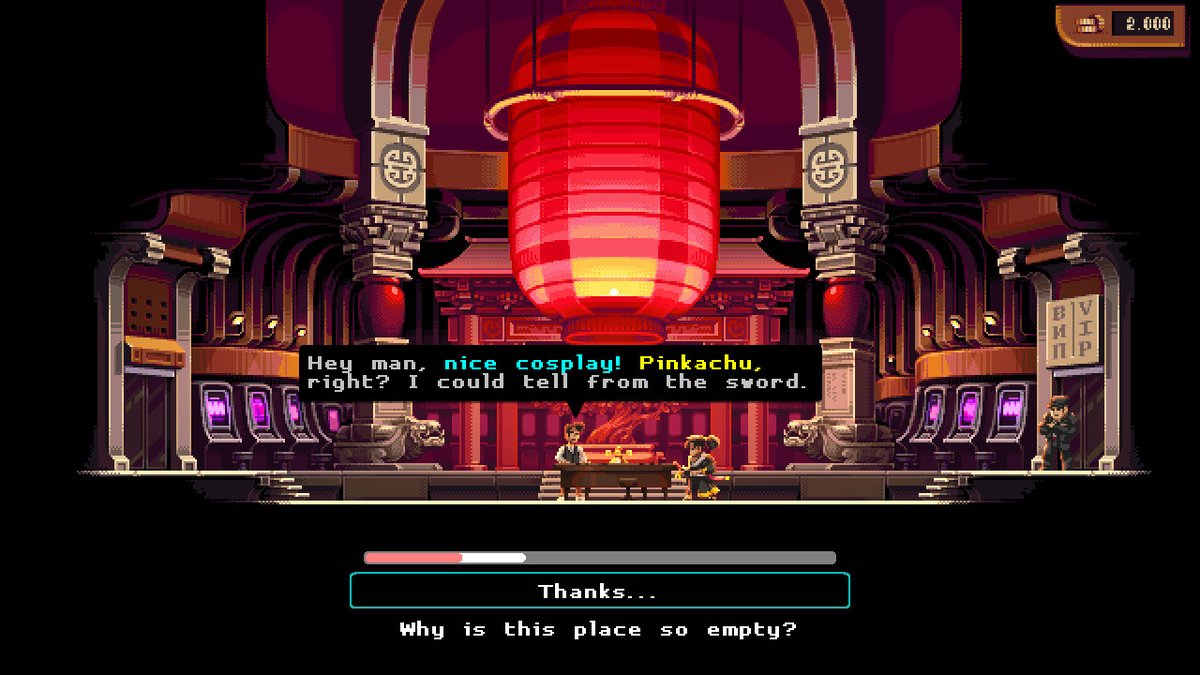 Make yourself look natural by conversing with others. What's a Pinkachu?
4. Celeste
Celeste Gameplay Trailer
From the creators of Towerfall come a new and challenging 2D platformer. Celeste has you playing as a girl named Madeline, whose goal is: To climb to the top of the mountain! On the way, you must face your inner demons and overcoming hand-crafted platform levels that's sure to keep you entertained!
What makes Celeste great:
Simple controls- Jump, Air-dash, and Climb that allow access to layers of depth that must be mastered overtime
Over 700+ level screens of hardcore platforming and secrets to uncover
A narrative driven story that touches on several emotions and ways of overcoming them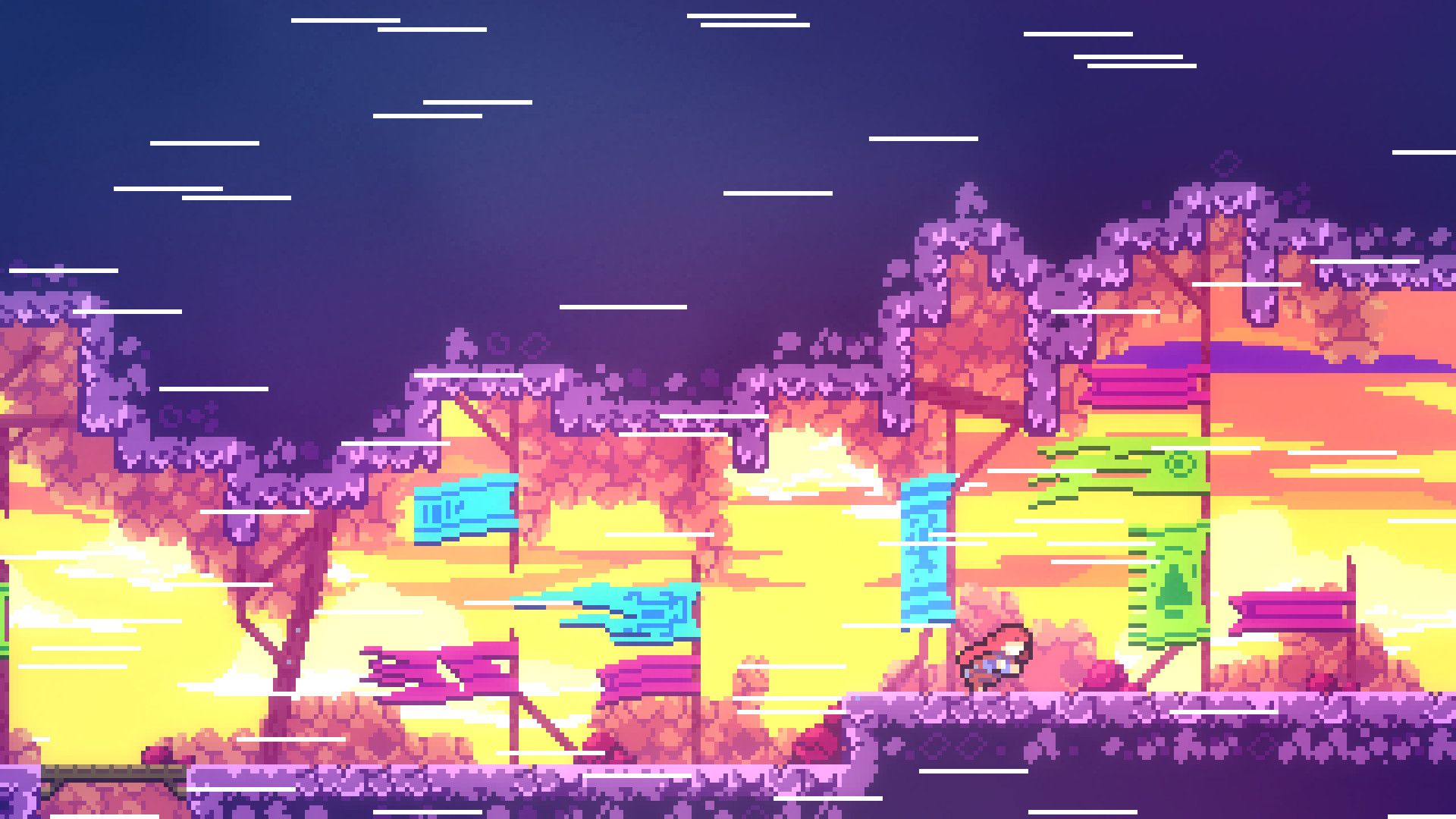 Overcome insane puzzles and challenges to make it to the top
Use your platforming skills and new techniques to show that granny you have what it takes!
3.Dead Cells
Dead Cells Gameplay Trailer
What do you get when you mix and rouge-like and metroidvania: A Rouge-Vania of course! Dead Cells is a 2D platform inspired rouge-vania that has going through always changing castles each playthrough. Collect new items and permanent upgrades you will use to improve yourself after death. With no checkpoints, it's simply a Live, Die, Learn, Repeat (LDLR) process.
What's makes Dead Cells great:
With every death, there's a new area to discover thanks to the never changing castle
Encouraged death allows the player to feel rewarded for completing what was once difficult areas, now becoming a walk in the park
Non-linear progression allows you to go through the game the way YOU choose to thanks to permanent abilities even after death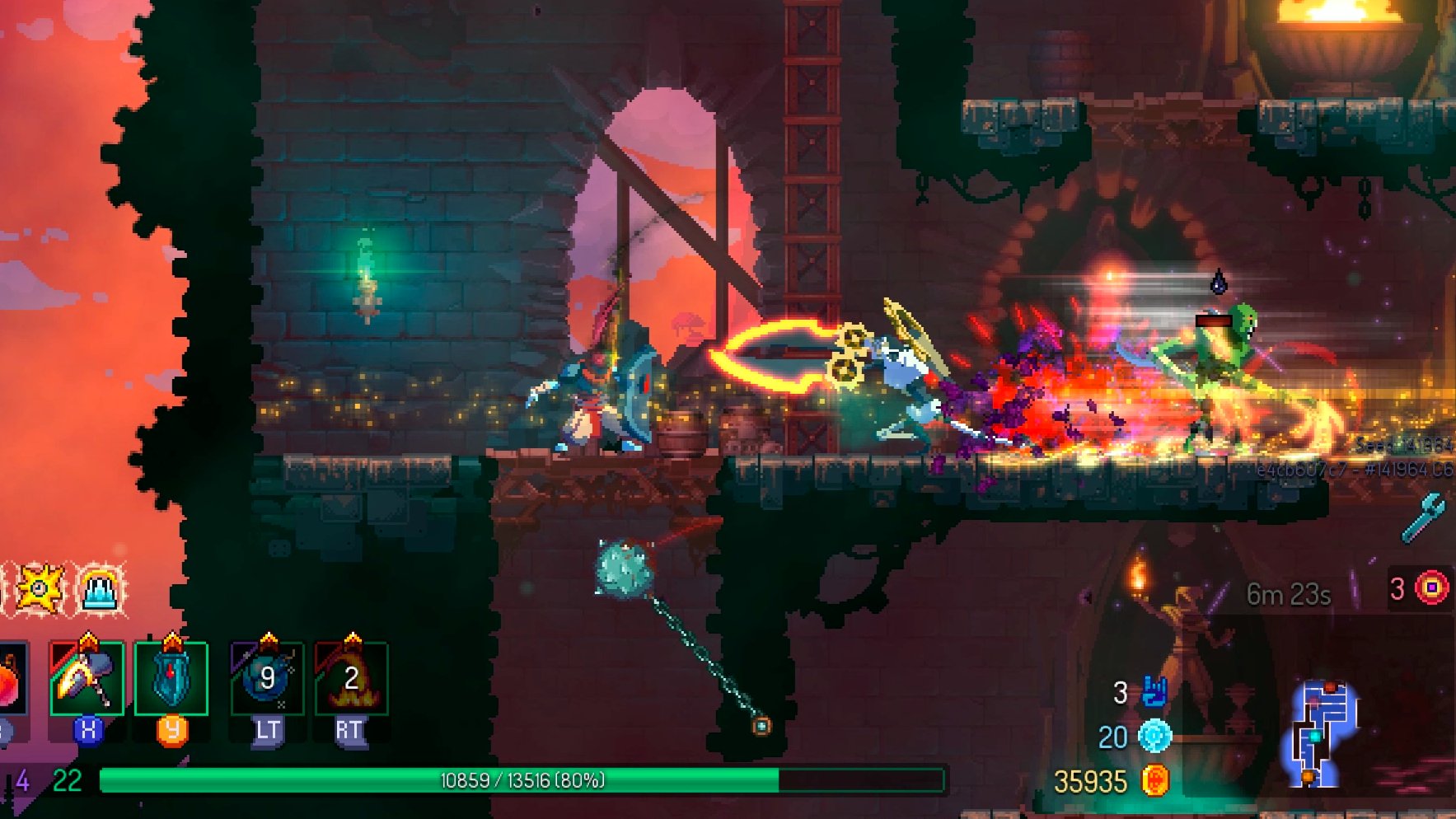 Receive new power-ups that will aid you on your journey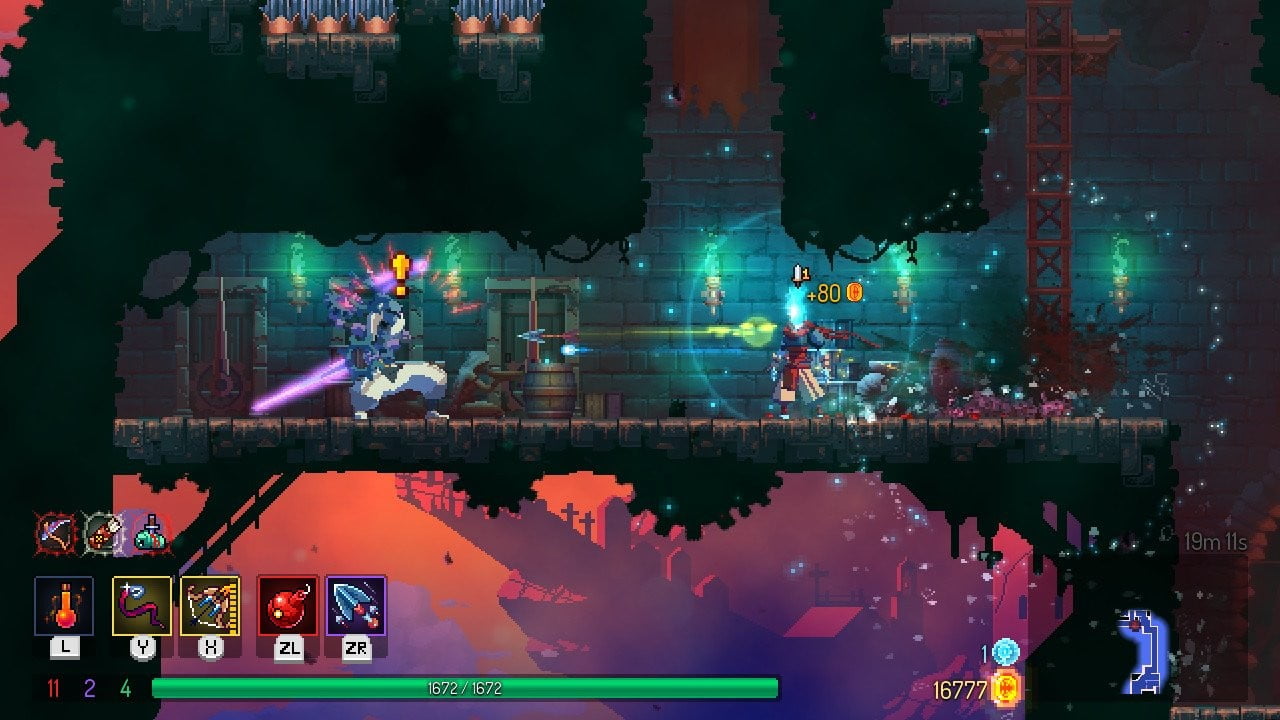 Obtain unique weapons that suit you and slash your way through hordes of monsters
2. Braid
Braid Gameplay Trailer
Braid is a 2D Puzzle-Platformer that allows you to manipulate time in different ways and learn from your mistakes. Go through a paint style world and journey the city with a mission to save an abducted princess.
What makes Braid great:
Forgiving, yet challenging platforming puzzles that will have you scratching your head and feeling like a hero once figured out
With non-linear gameplay, you can solve puzzles in more than one way
The non-linear story allows for real world metaphors to be used with time manipulation. This freedom allows you to explore consequences for your actions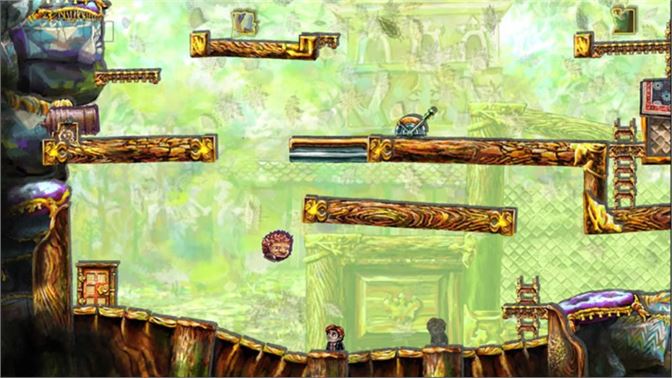 Warp time to your advantage, avoiding incoming attacks. As if rewinding time wasn't already a bonus!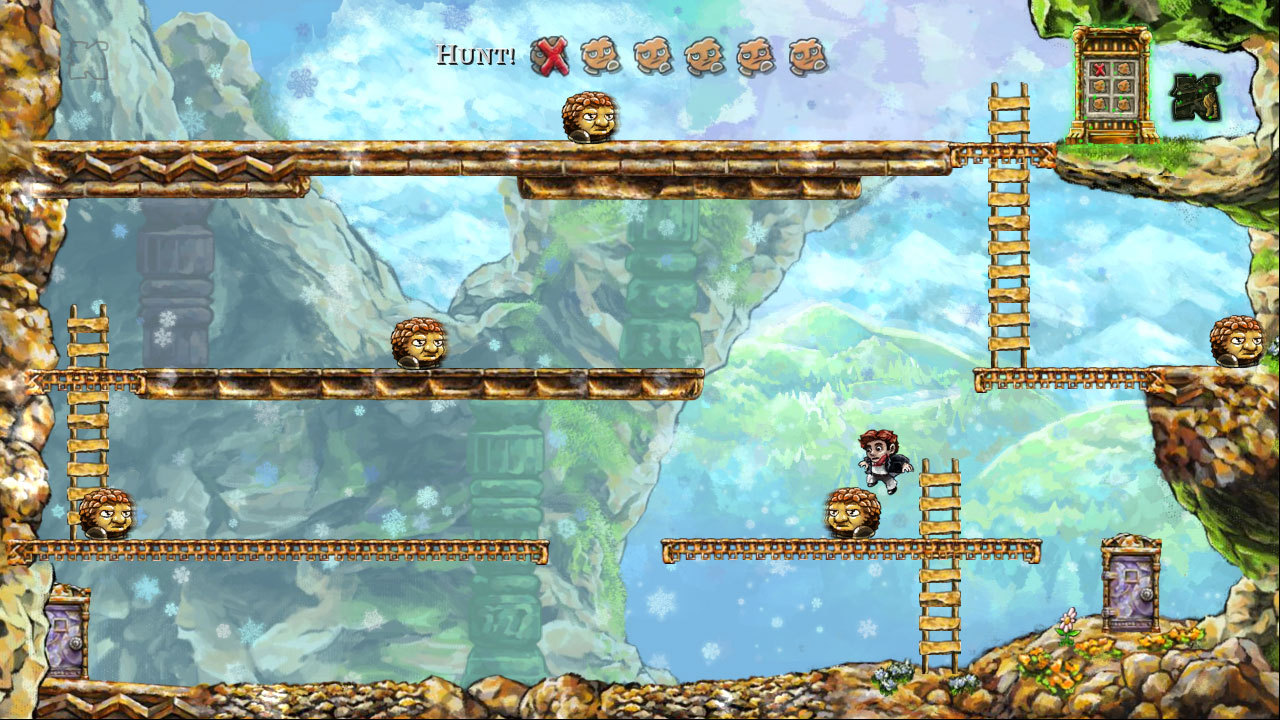 Enter new themes and overcome new challenges in a paint-style world
1. Mark of the Ninja: Remastered
Mark of the Ninja: Remastered Gameplay Trailer
Mark of the Ninja: Remastered has you playing the role of a silent and agile ninja that must outwit your opponents and infiltrate enemy bases. Thanks to your cursed tattoos, you have enhanced senses that give you several options to complete your objective.
What's makes Mark of the Ninja: Remastered great:
Upgrade tools to suit your playstyle and become stronger
Beautiful animation that flows amazingly with responsive controls
More content after the first playthrough including new challenges and even more options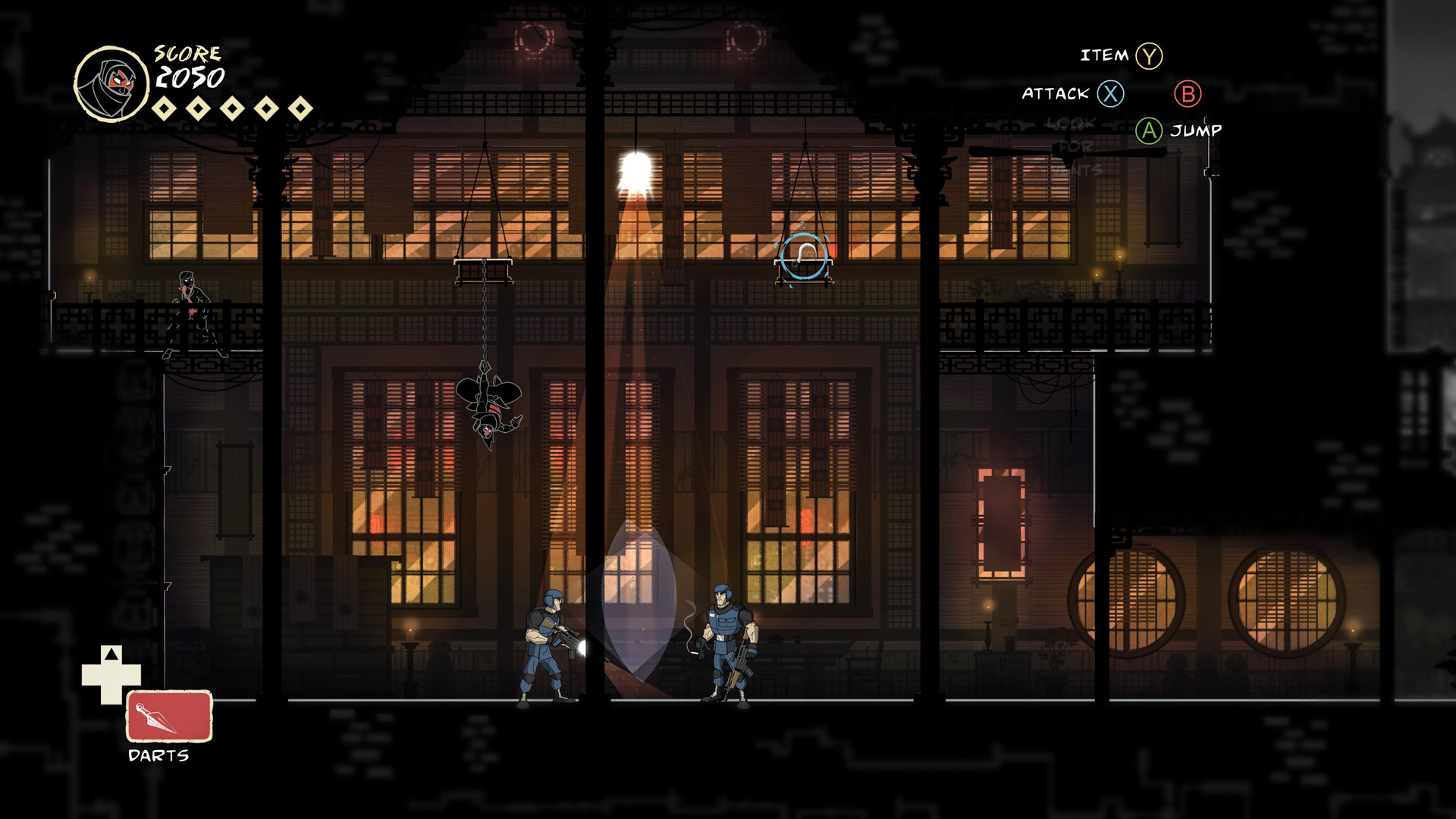 Stealth is key when infiltrating bases in secret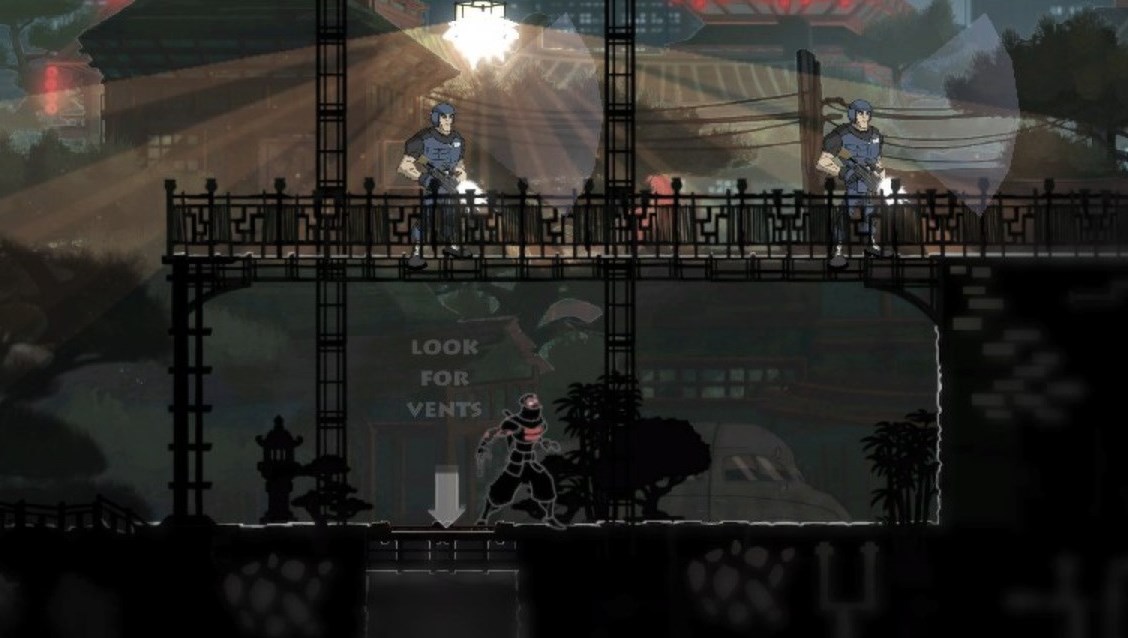 Stay in the shadows to avoid being seen and take your opponents out in style
You may also be interested in:
Image Gallery