Destiny 2: How To Get the Gjallarhorn
Updated: 26 Mar 2022 8:22 am
The Gjallarhorn has (kind of) returned and you should get it ASAP.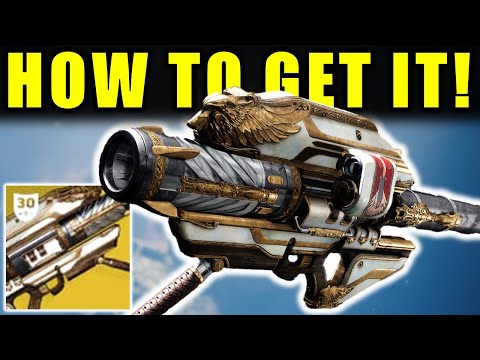 Destiny 2: How to Get the Gjallarhorn - Exotic Quest Guide
Wreck up Raids and Strikes with this classic Exotic Missile Launcher from the original Destiny, but don't expect it to be what it was.
The Gjallarhorn has a special place in the hearts of longtime Destiny players. In the first year of the original Destiny's launch, the Gjallarhorn Exotic was a coveted missile launcher that served a devastating amount of damage.
As a year 1 Destiny player myself, I remember hearing how it was almost required for the final boss fight in the Vault of Glass Raid a while after it was first released. 
Now, for Bungie's 30th Anniversary, the prodigal launcher of rockets has returned to Destiny 2. Longtime players can now use a watered-down version of the weapon, and newer players can see some of what the fuss is about. 
For as long as its available, the Gjallarhorn is a must-have among Exotic weapons. Here's how to get yours: 
How to Get the Gjallarhorn in Destiny 2:
First, open the Director and press/click on Eternity, then select Xur's Treasure Hoard.
At the Treasure Hoard, talk to Xur. Select the Quest "And Out Fly the Wolves."   
Go to the Cosmodrome and meet Shaw Han. 
Check out the Loot Cave and complete the "Grasp of Avarice" dungeon. 
Return to Shaw Han with the Wolfpack Round. 
Defeat strong Fallen enemies around the Cosmodrome and collect 7  more Wolfpack Rounds.
Return to Shaw Han with the rest of the Wolfpack Rounds. 
Go to the Tower and talk to Banshee-44 about the Gjallarhorn. 
Return to the Cosmodrome and go to the Divide. 
Complete Lost Sector "Exodus Garden 2A". 
Return to Shaw Han. Use the tool chest in his hideout to reassemble the Gjallarhorn. 
Return to Shaw Han and at last, receive the Gjallarhorn Exotic missile launcher.  
You may also be interested in: