Destiny 2: How To Buy Past Seasons
Updated: 26 Mar 2022 8:19 am
Prepared to not be surprised...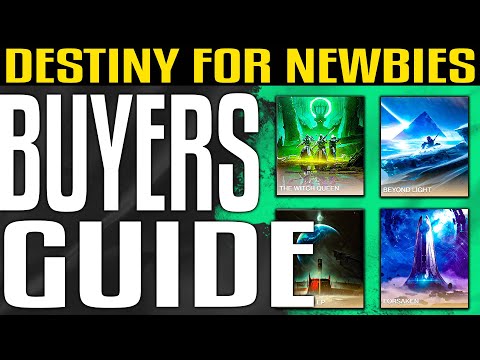 With each new season of Destiny 2 comes a ton of fresh content to enjoy — but only for a limited time. One of the biggest gripes players have about the game today is that most pieces of seasonal content will end up being vaulted once the next season starts. 
For example, many missions, items, and cosmetics you could have received during Season of the Lost are all now gone with the Witch Queen expansion's release. Of course, you can get some pieces of past seasonal content from the Eververse. 
There's really only one surefire way to get most of it. Below, we share how to buy past seasons in Destiny 2:   
How to Buy Past Seasons in Destiny 2
The only way to purchase past seasons is to buy the Deluxe Edition of the most recent expansion. 
For example, the previous season was the Season of the Lost, which was part of the Beyond Light Expansion. 
If you wanted to buy any previous season, you could only do that by purchasing the Beyond Light Deluxe Edition, which would give you access to all four seasons for that year, from Season 12 to 15. 
Unfortunately, now that we've begun Season 16 with the Witch Queen Expansion, you can no longer purchase any previous seasons. However, if you purchase the Witch Queen Deluxe Edition, you will be able to access the content for all seasons going forward, from Season 16 to 19. 
You may also be interested in: