[Top 15] Best Gangster Mangas
Updated: 03 Mar 2021 3:38 am
Here are the best gangster mangas that will take you on a truly badass adventure!
[Top 15] Best Gangster Mangas
By Chris Park
From the mafia to the yakuza, there are many mangas that tell an exciting story about these powerful groups and gangs. Here are the fifteen best gangster mangas that not only deliver high-octane fights but an amazing story as well.
15. Sanctuary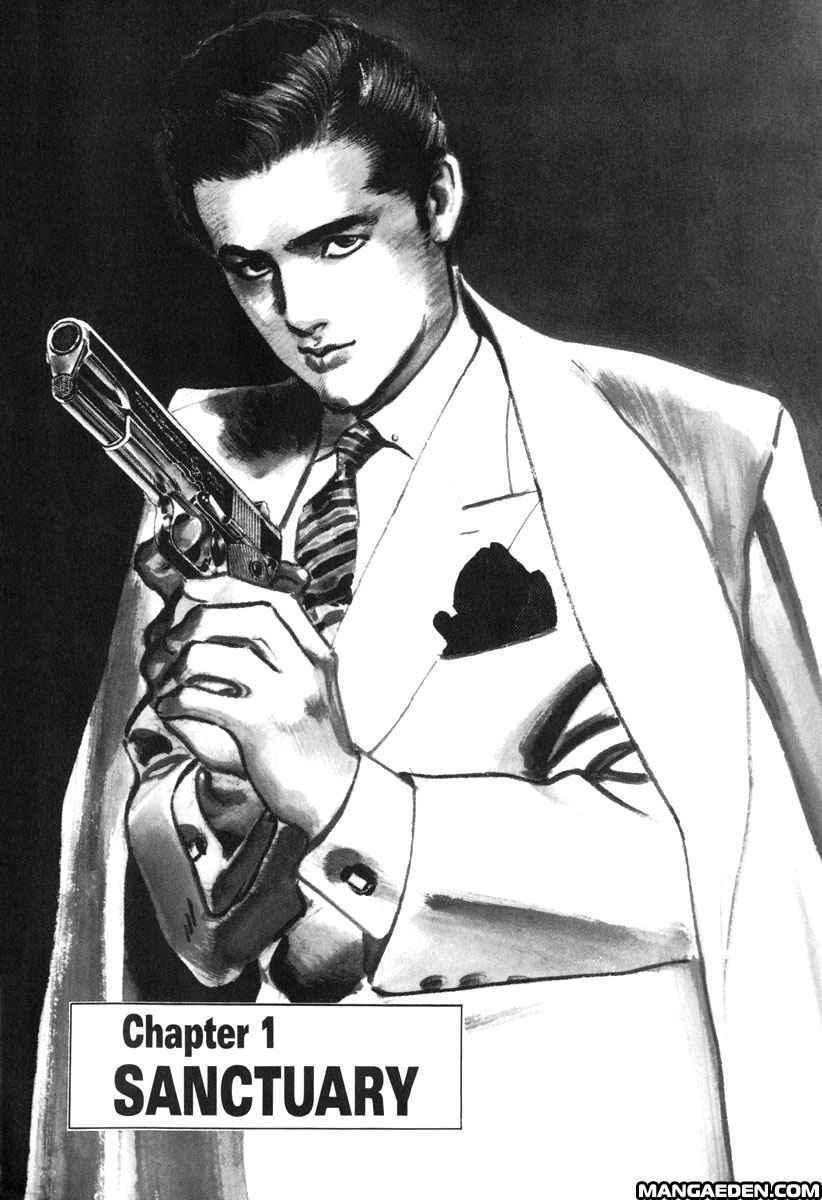 Written by: Sho Fumimura
Illustrated by: Ryoichi Ikegami
Featuring childhood friends Akira Hojo and Chiaki Asami, Sanctuary tells the story of these two and the different paths that they took, all decided by a game of rock-paper-scissors. Akira became a member of a Yakuza gang while Chiaki strived to become a member of the Japanese Diet. However, after surviving the Cambodian killing fields, they instead made their common goal to make Japan their own sanctuary.
14. Gokusen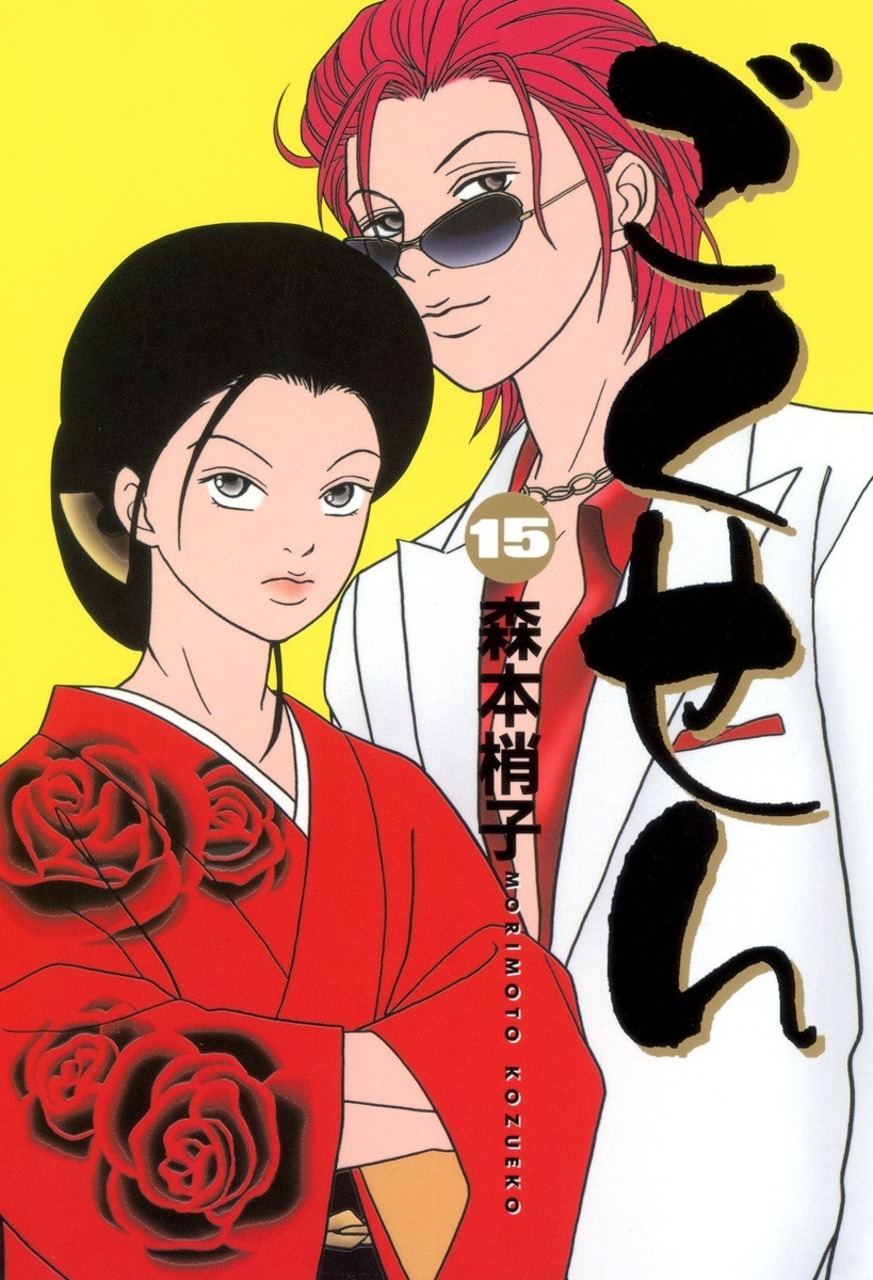 By: Kozueko Morimoto
Gokusen tells the story of Kumiko Yamaguchi, granddaughter of a yakuza boss, who is also a teacher at an all-boys high school. Known as Yankumi in the classroom, Kumiko must learn to teach her home class of delinquents, not just in mathematics but in life as well. This is a well fleshed out story with lots of depth, meaning, and comedic situations as well.
13. Hinamatsuri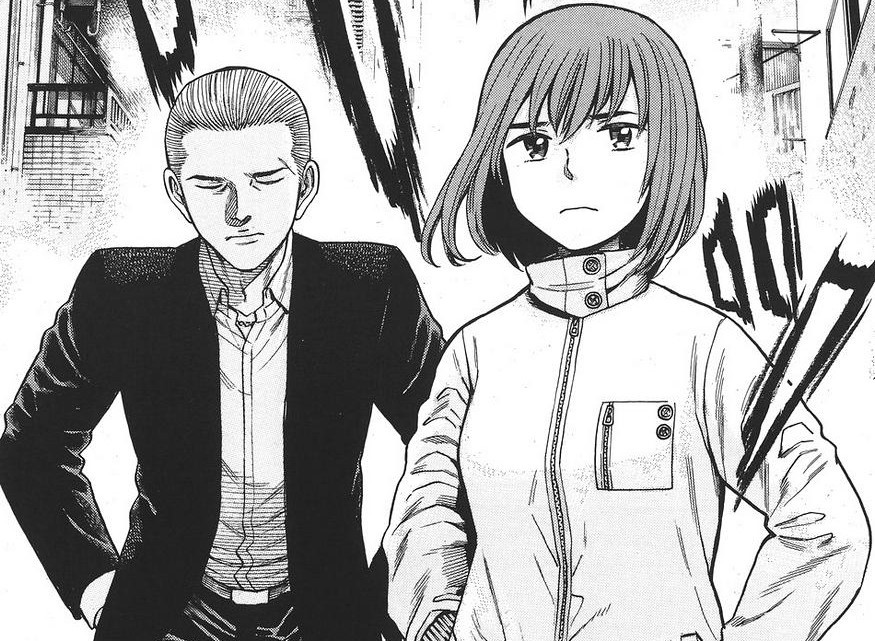 By: Masao Ōtake
Hinamatsuri is a comedic story of Yoshifumi Nitta, a mid-level Yakuza member, and a girl from the future with psychokinetic powers named Hina. Become her unofficial guardian, Yoshifumi finds her arrival causing a chain of events to occur around the city, including the arrival of people from the future to take her back.
12. Banana Fish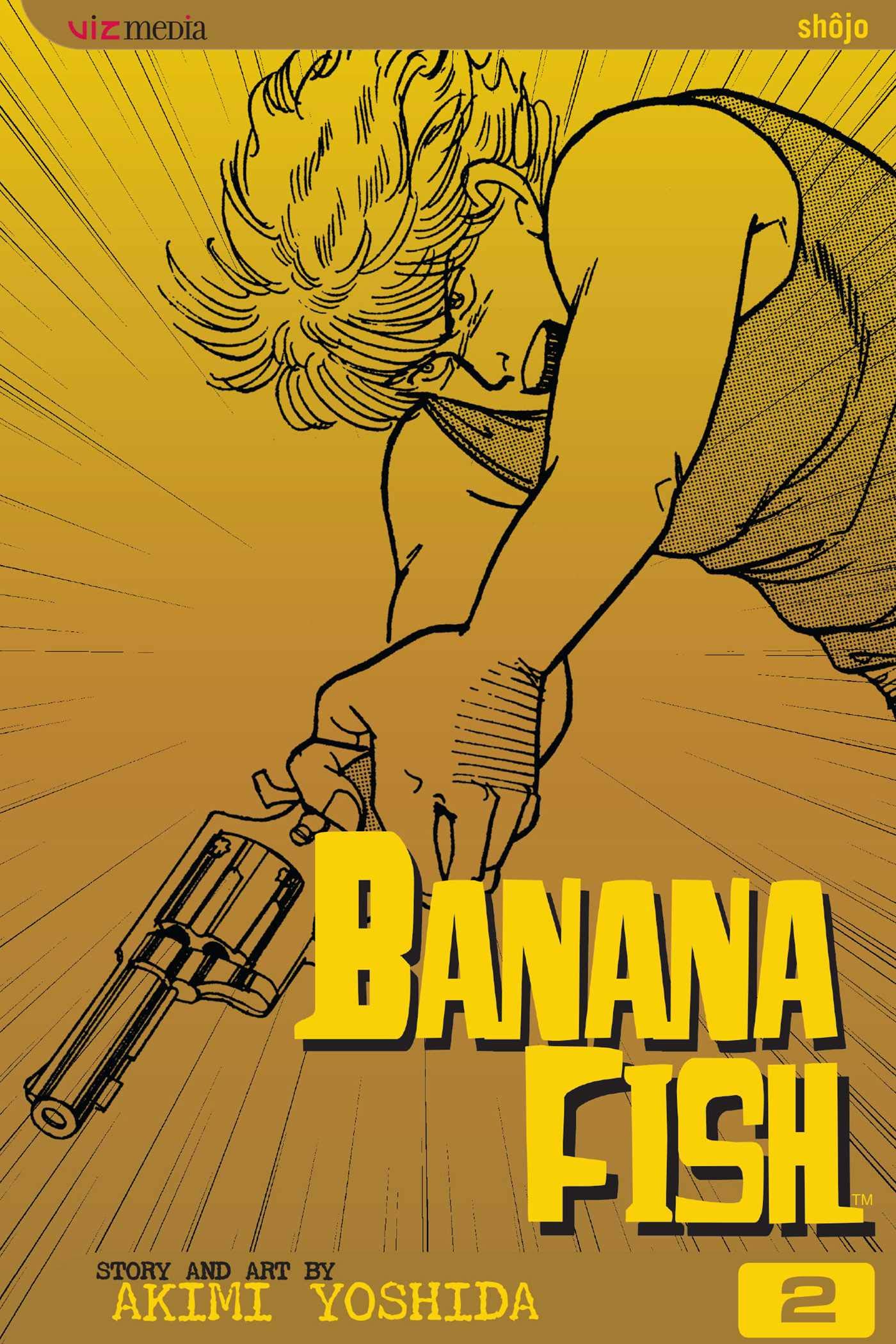 By: Akimi Yoshida
During the Vietnam War, an American soldier named Griffin Callenreese guns down his own squad after going mad, uttering the words 'banana fish' before he collapses himself. Years later, Griffin is now being taken care of by his younger brother Ash, who is the leader of a gang of kids in New York City. He then begins his investigation to discover the mystery of banana fish, after a mortally wounded man utters those words to him.
11. Gokushufudou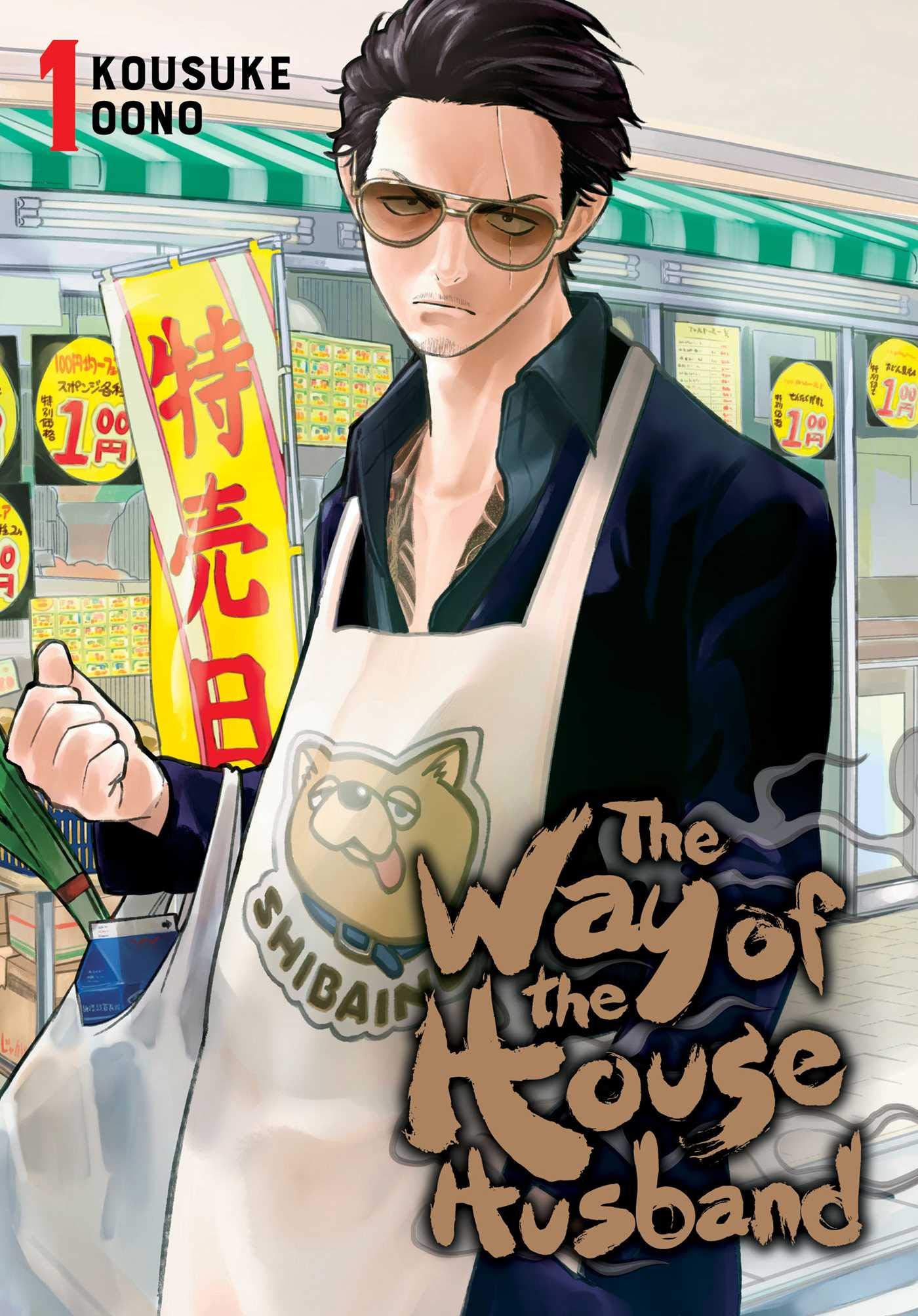 By: Kousuke Oono
Gokushufudou, or The Way of the Househusband, tells a comedic story of an ex-yakuza boss who retired to become a househusband. Once called the 'Immortal Dragon', Tatsu retires from his life of crime to support his wife, Miku. While this is definitely more lighthearted than other entries on the list, this is still a great manga to read, with many comedic encounters and scenarios.
10. Akame Ga Kill!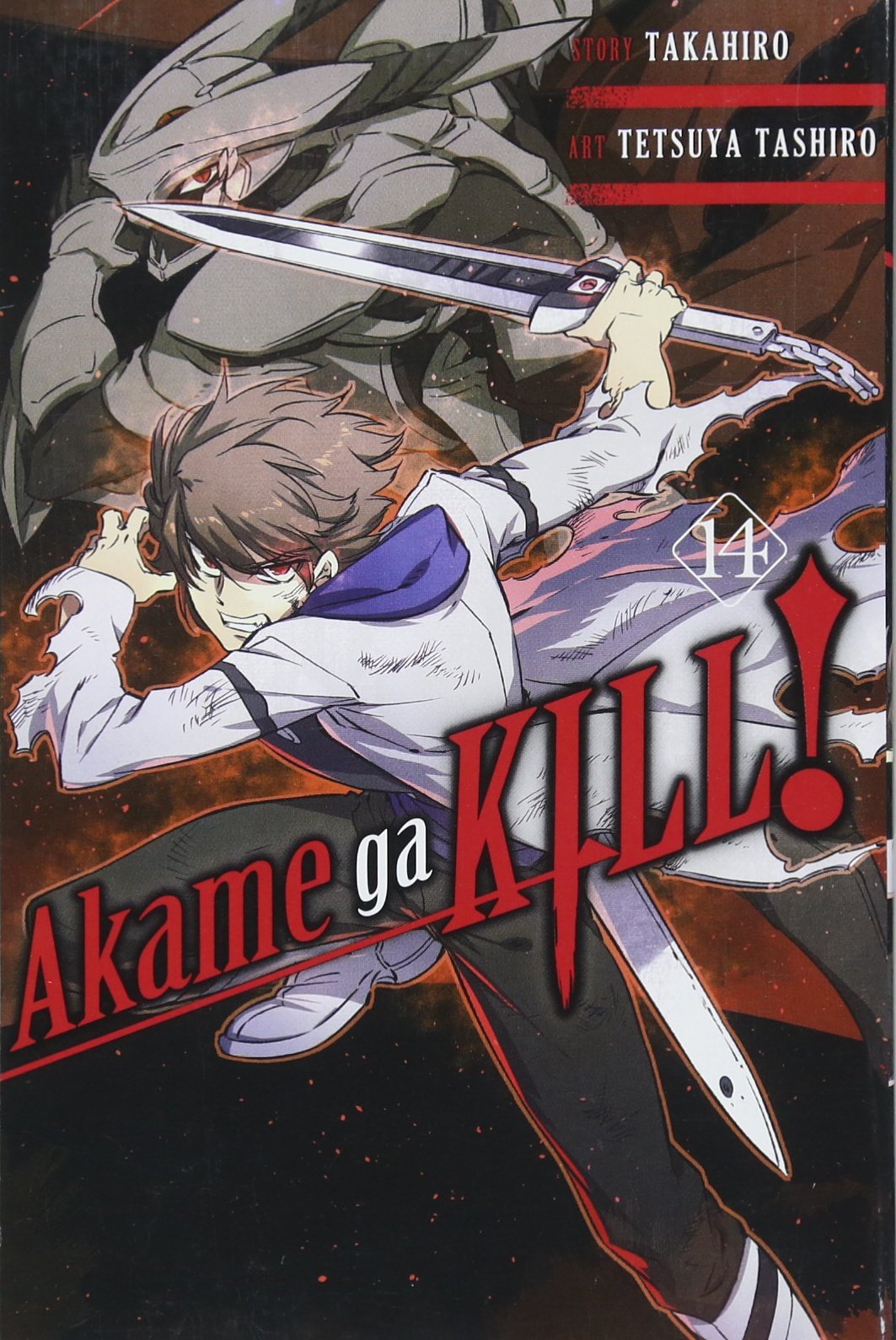 Written by: Takahiro
Illustrated by: Tetsuya Tashiro
In order to raise money for his home village, Tatsumi travels to the capital only to discover that the area is heavily corrupted. After an encounter with a group of assassins called Night Raid, he is recruited to help fight against the corruption that is very much present within the Empire. Akame Ga Kill! tells an amazing story of many unique people who come together to fight a common enemy.
9. Darker Than Black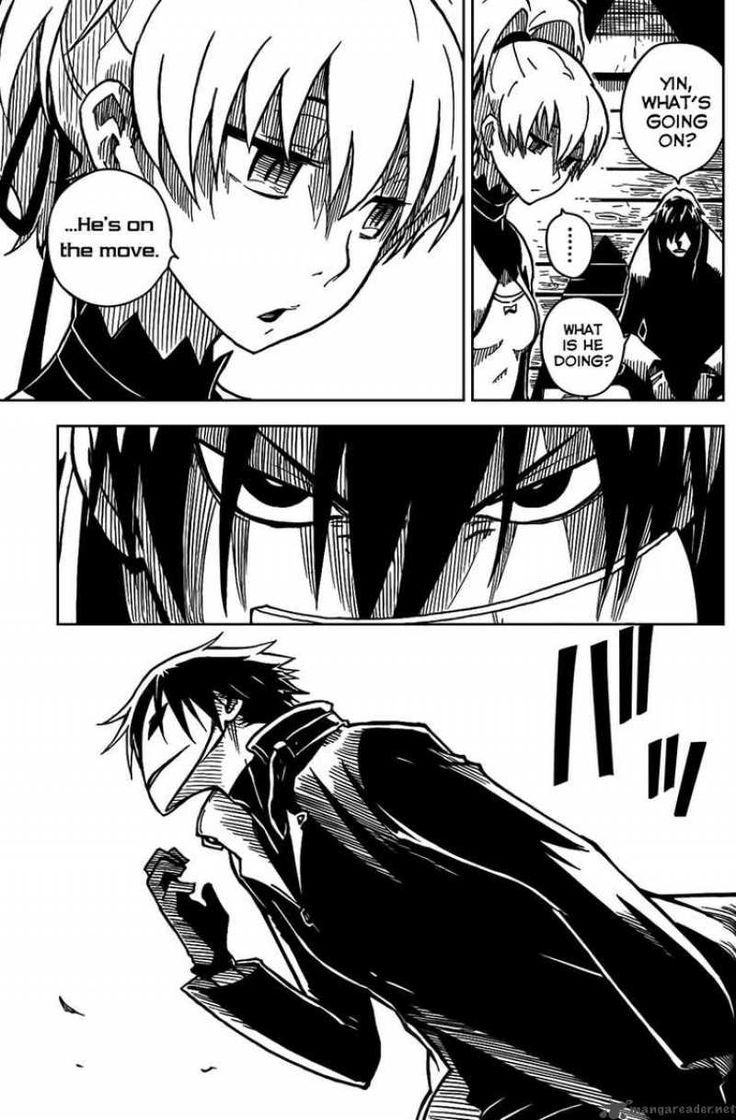 Written by: Tensai Okamura
Illustrated by: Nokiya
After an abnormal area known as Hell's Gate appears in Tokyo, havoc is wreaked across the landscape, and people possessing various special abilities start to emerge after the disappearance of stars. Revolving around the fake star contractor Hei, he takes on various assassinations in Tokyo under the newly formed superpower Syndicate. With action, espionage, and supernatural elements, Darker Than Black has a perfect mix of genres to ensure the plot never loses traction.
8. Black Lagoon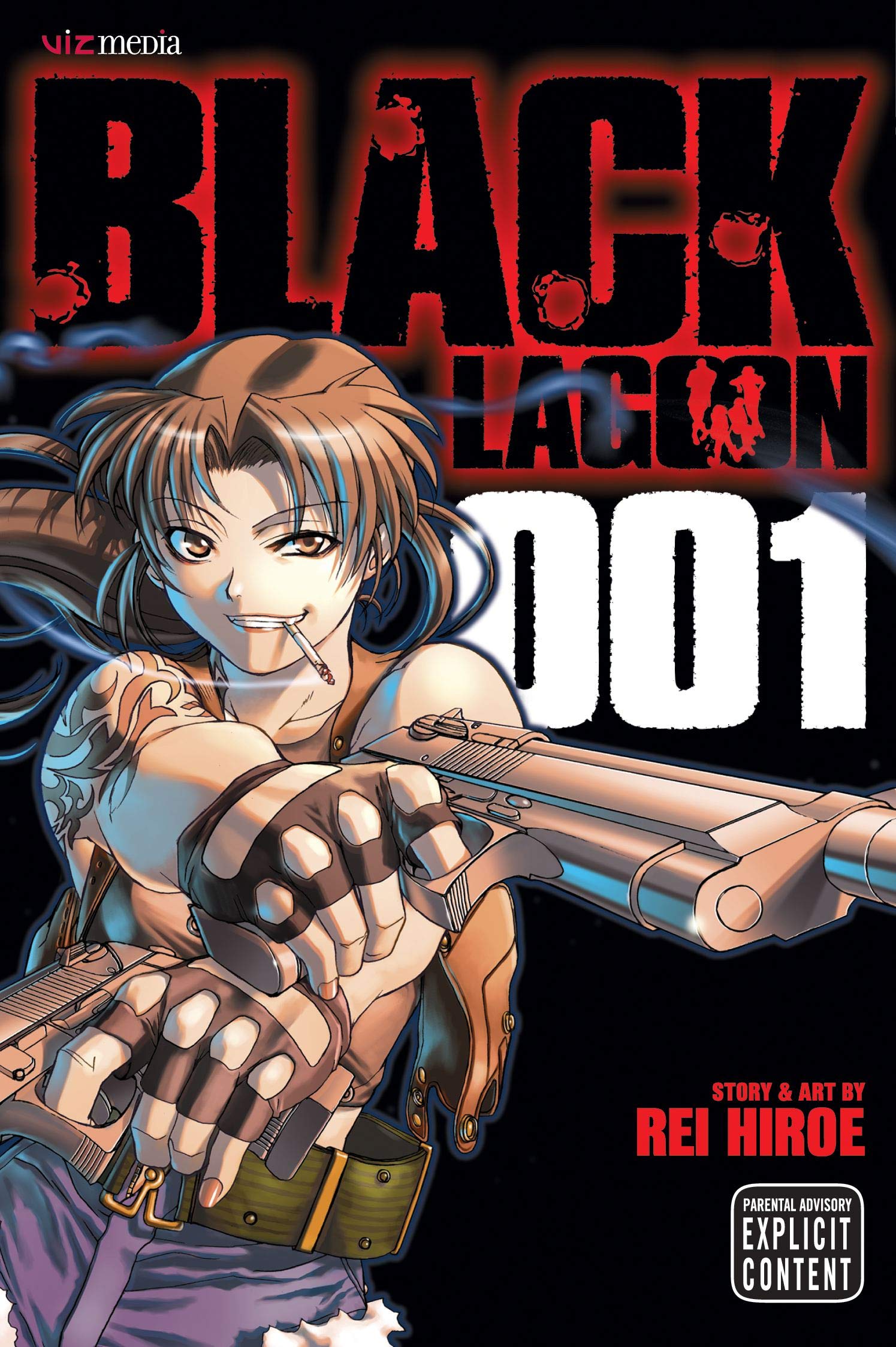 By: Rei Hiroe
Following a team of pirate mercenaries better known as the Lagoon Company, they partake in battles with various groups and gangs such as the Yakuza, Mafia, Triad, and Cartel. With thrilling adventures and firefights, smuggling goods, and various jobs, Black Lagoon yet another manga with a unique plot and an amazing story.
7. Sun-Ken Rock
By: Boichi
After being rejected by Yumin, a girl he fell in love with, she leaves Japan to become a police officer in Korea. Wanting to see her again, Ken follows the same path, going to become a police officer in Korea as well. However, he failed to get a job and instead became a shut-in, abused by local gang members. However, that soon changes when a local gang scouts him out, offering to make him a boss.
6. Gangsta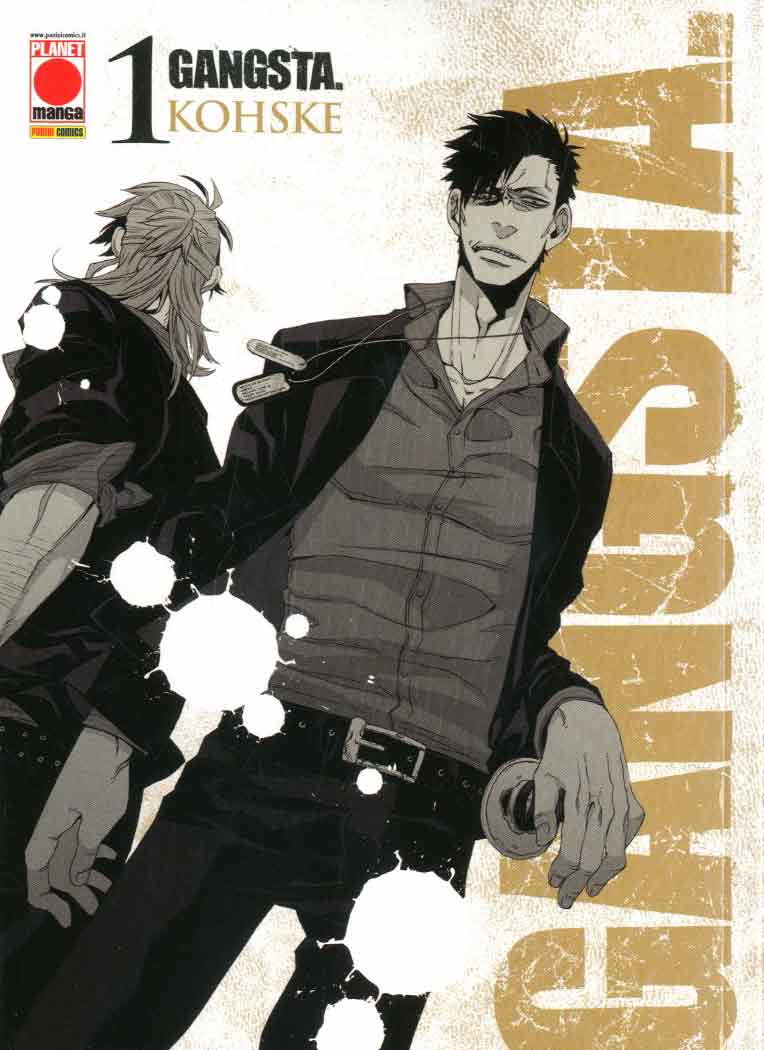 By: Kohske
Gangsta focuses on handymen Worick Arcangelo and Nicolas Brown, who work for both the mob and police, doing jobs that no one else can handle. In the town of Ergastulum, the two must deal with everything from dirty mafia members to corrupt police officers. Just as the title may imply, Gangsta doesn't just tell a story about various groups and gangs but is quite gangster itself.
5. Baccano!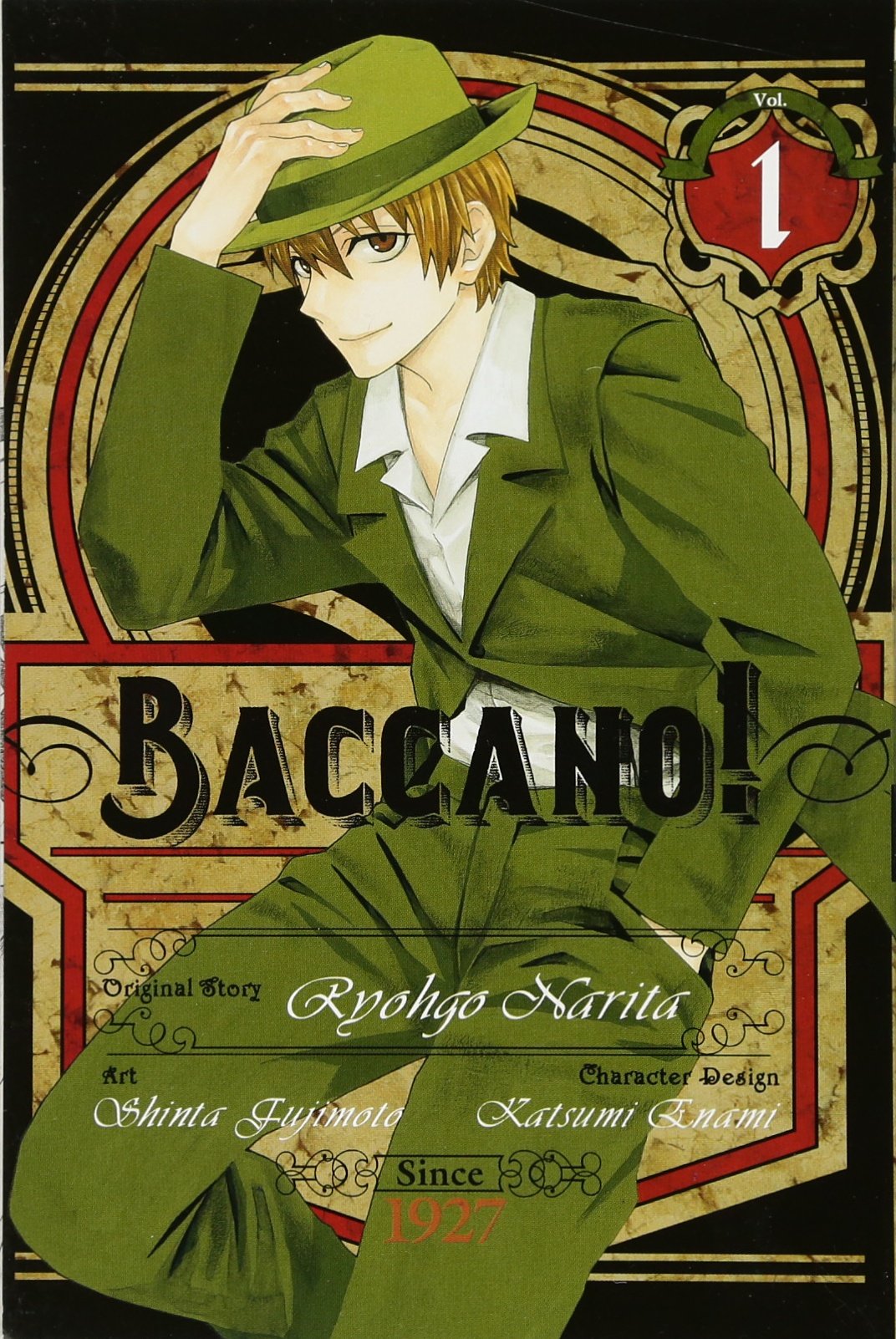 Written by: Ryohgo Narita
Illustrated by: Katsumi Enami
Manga by: Ginyū Shijin
Baccano! is a light novel series that later received a manga adaptation, created by the same author of Durarara!! From thugs and thieves to the Mafiosi and Camorristi, Baccano! tells the story of how these various characters meet after an immortality elixir is created in 1930 Manhattan, New York. As the desire to acquire this elixir continues to plague the decisions made by these characters, the events that soon follow quickly spiral out of control. 
4. Tokyo Ghoul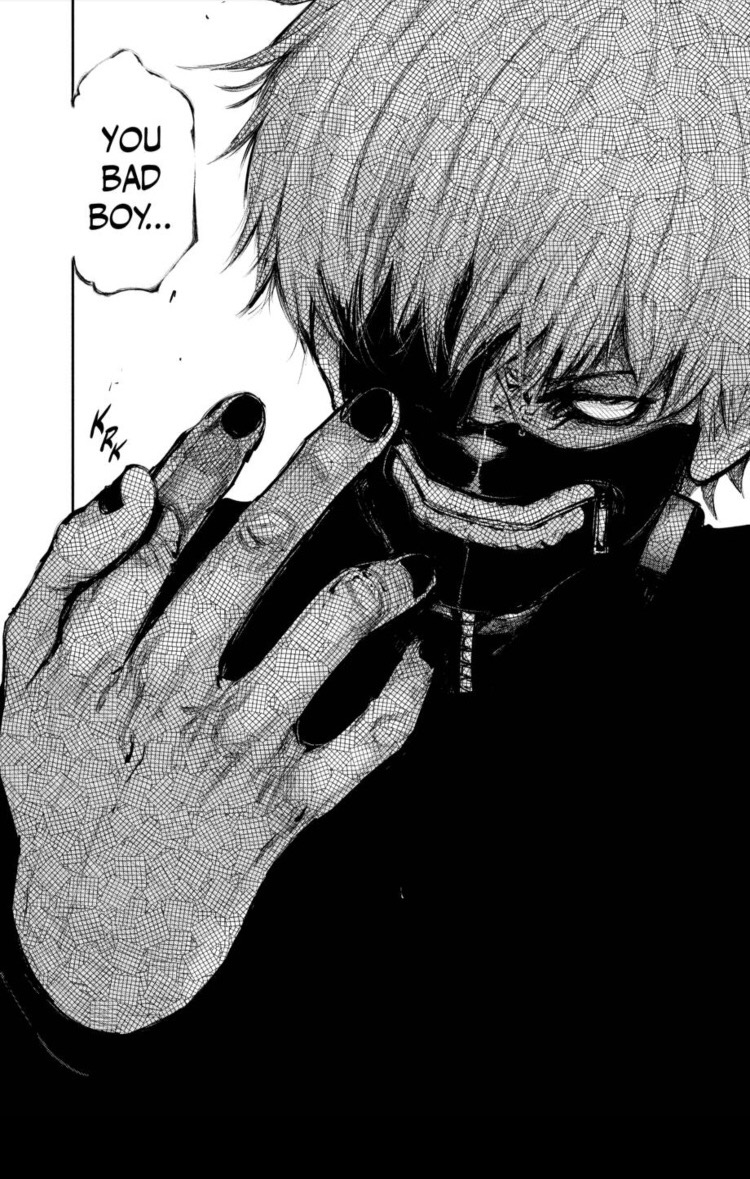 By: Sui Ishida
Set in an alternate version of Tokyo, Japan, where human-eating ghouls live amongst people. After being eaten by a ghoul, Ken Kaneki undergoes a procedure to become half-ghoul himself. With groups and gangs of both ghouls and humans, Ken must learn how to live amongst them while concealing his identity at all times.  
3. Katekyo Hitman Reborn!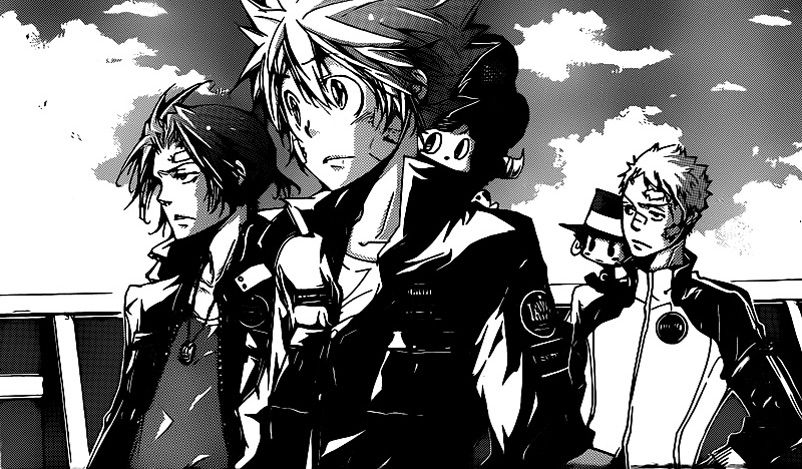 By: Akira Amano
Centering around teenage boy Tsunayoshi Sawada, he meets an infant hitman known as Reborn. Reborn then becomes Tsunayoshi's mentor, in hopes of training him to become the Tenth Boss of a Mafia branch known as the Vongola Famiglia. With a nice mix of action and comedy, Katekyo Hitman Reborn! is surely worth a read.
2. Durarara!!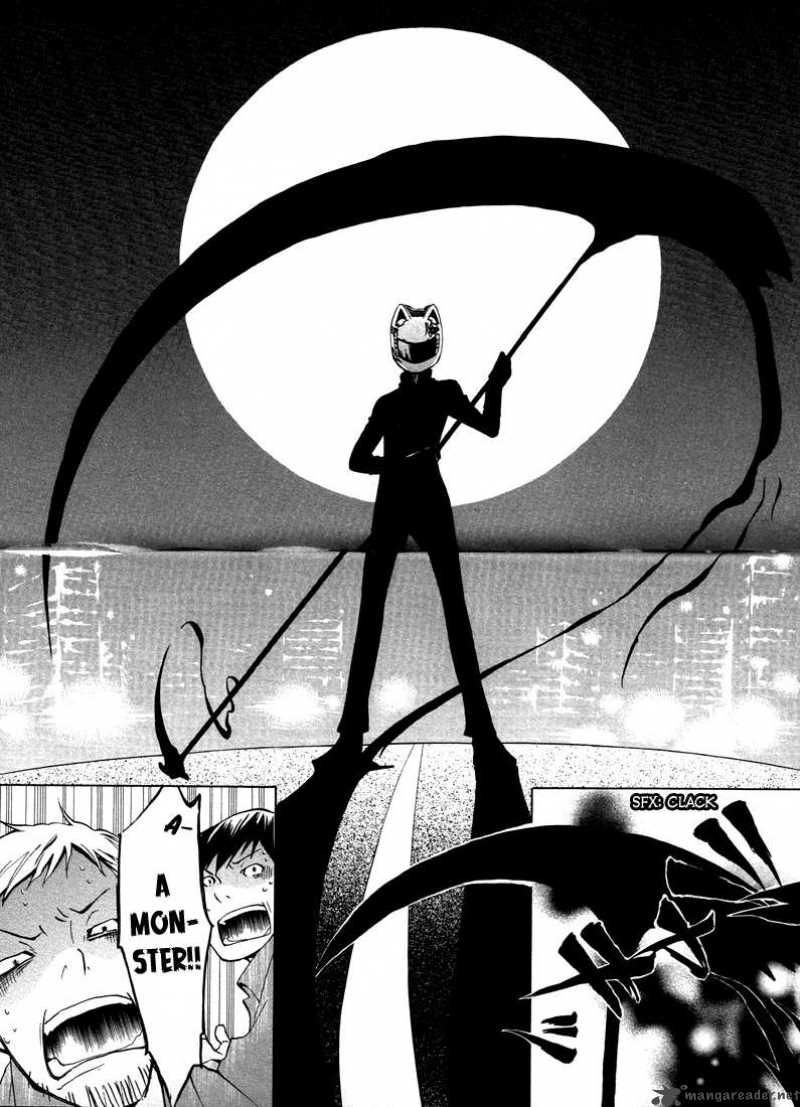 Written by: Ryohgo Narita
Illustrated by: Suzuhito Yasuda
Manga by: Ryohgo Narita and Akiyo Satogiri
From underworld couriers to internet-based anonymous gangs, Durarara!! has it all! Originally a light novel, it later received a manga adaptation as well, allowing it to become one of the highest-rated entries on this list. With the story being told through the perspectives of eleven different main characters, ranging from a young boy craving excitement to a headless Dullahan, there is never a boring moment within Durarara!!
1. Bungou Stray Dogs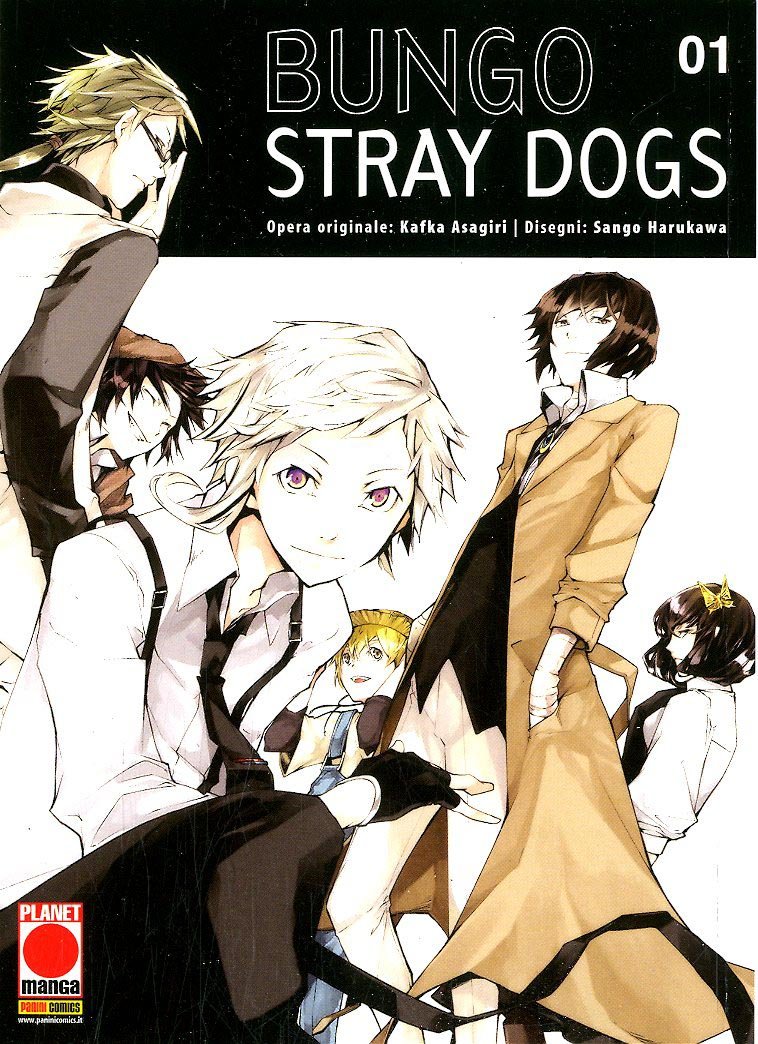 Written by: Kafka Asagiri
Illustrated by: Sango Harukawa
Bungou Stray Dogs tells the story of Nakajima Atsushi, a homeless orphan. Alone and without anywhere to go, he runs into a man named Dazai Osamu, stopping him from taking his own life. Nakajima is then introduced to a special detective agency that takes on cases too dangerous for the military and local law enforcement. From supernatural elements to making enemies of the Port Mafia, Bungou Stray Dogs is most definitely a manga to read.
You May Also Be Interested In:
Image Gallery