[Top 10] Manga With Intelligent MC
Updated: 15 Apr 2021 5:33 pm
These are the best mangas with intelligent main characters
[Top 10] Manga With Intelligent MC
By Chris Park
An intelligent main character paves way for mystery, plot twists, and unforeseen events to occur that elevate the caliber of the story. Whether they are able to read the situation quickly or remain one step ahead of their enemies, the main character's intelligence is an important factor of the story. Here are the ten best manga with intelligent main characters. 
10. Konjiki No Word Master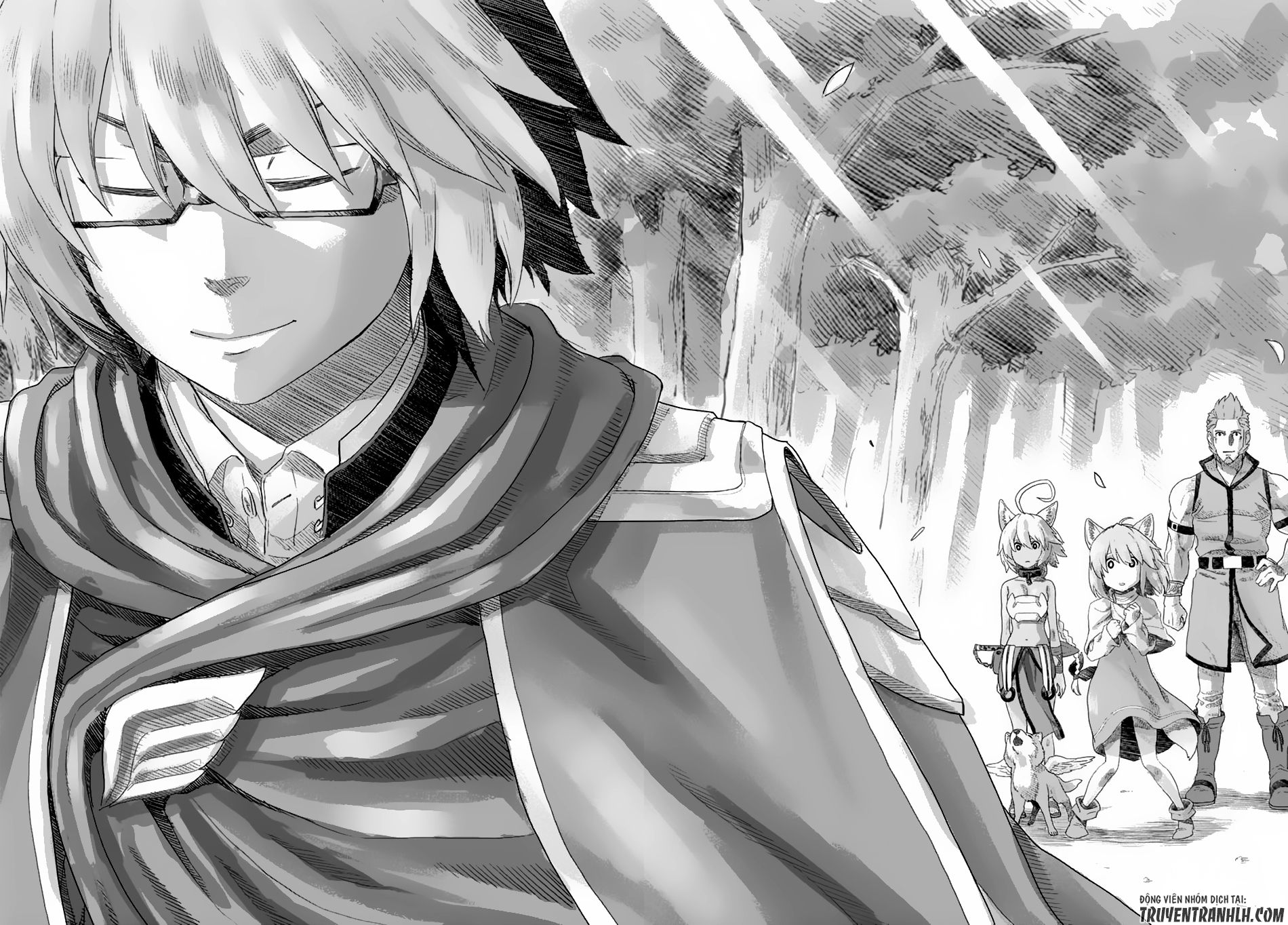 Written by: Sui Tomoto
Illustrated by: Shungo Sumaki
Okamura Hiiro is a boy who loves books and simply wants nothing else than to continue reading them peacefully. However, that changes when he is summed to another world with four other of his classmates, where they are stated to be their saviors. However, Hiiro decides to embark on his own adventure as he doesn't see himself becoming involved with the people who summoned him. However, it soon becomes clear that he is the one who possesses the power that these people need in order to be saved.
9. Monster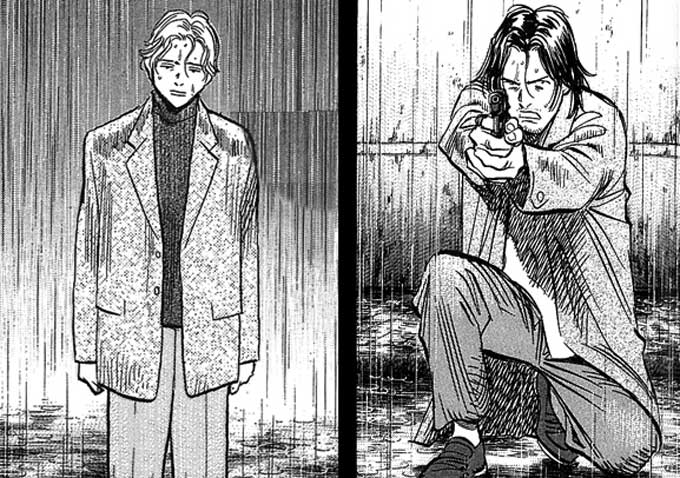 By: Naoki Urasawa
After Dr. Kenzo Tenma goes against his orders and saves a pair of twins instead of the mayor of the city, the twins mysteriously disappear while everyone else in the hospital besides Kenzo was murdered. Nine years later Kenzo comes to realize that the boy he saved has become a killing machine also referred to as the 'Monster'. Tenma goes on an adventure promising to fix the mistake he had made by saving the life of the boy. 
8. Log Horizon
Written by: Mamare Touno
Illustrated by: Kazuhiro Hara
During the twelfth expansion pack of the MMORPG Elder Tale, thirty-thousand of its players are transported inside the world of the game as the characters that they play as. 
7. Detective Xeno And The Seven Locked Murder Rooms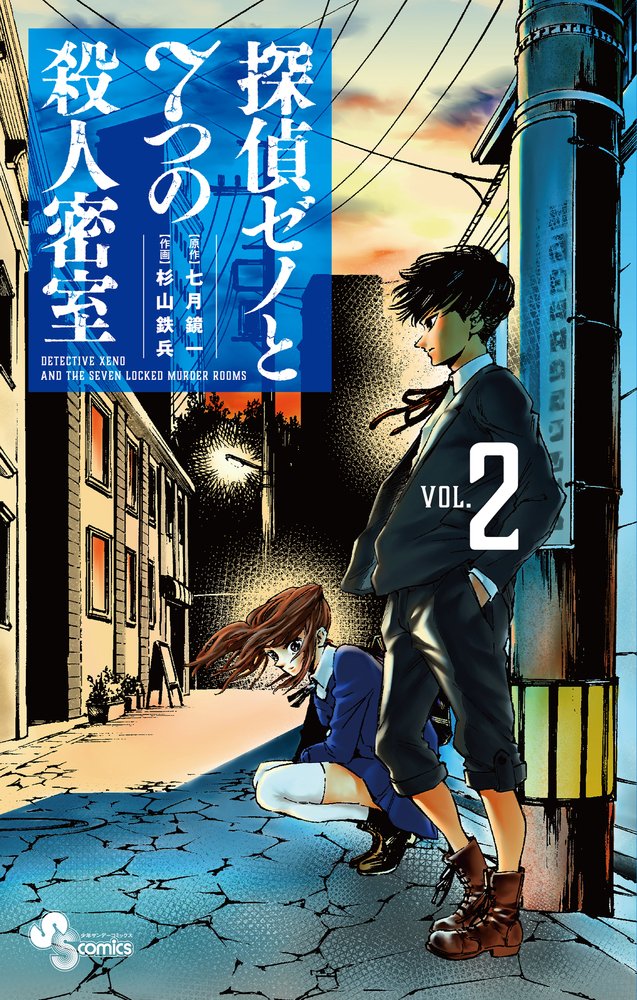 Written by: Koichi Nanatsuki
Illustrated by: Teppei Sugiyama
After being found on the side of a road while bloodied, Xeno was taken to the hospital where the first thing he did after waking up was solving a murder that had occurred there. While he has no memories about himself or his past whatsoever, he decides to open up a detective agency where he is able to go around and solve high-level cases. Even if he can't solve the case of his own past, he can certainly solve many others. 
6. One Outs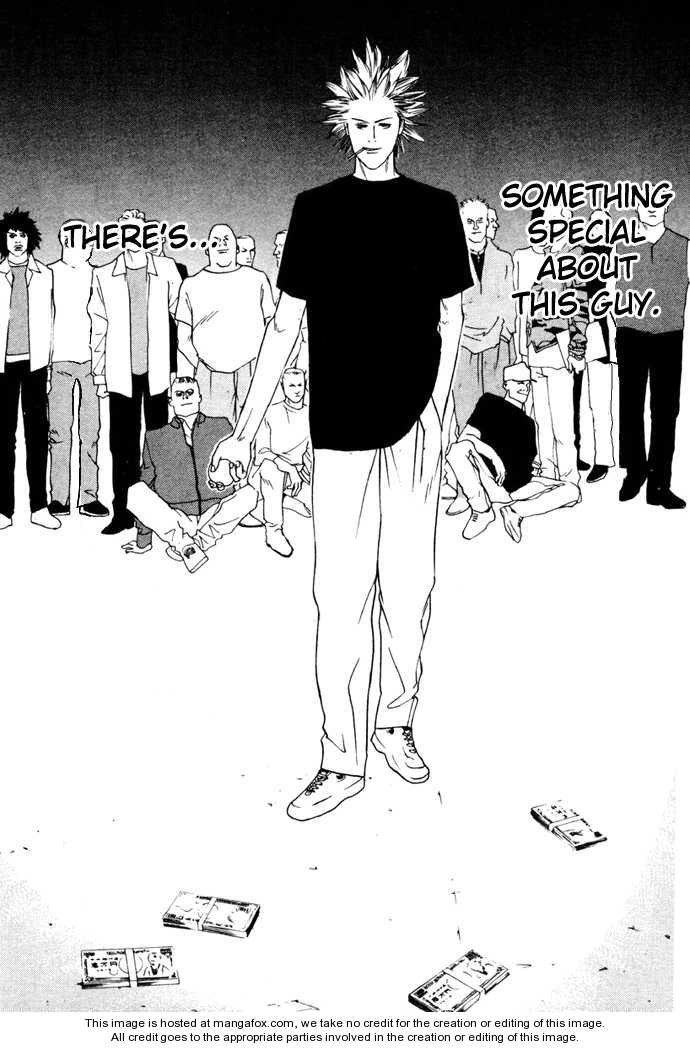 By: Shinobu Kaitani
Toua Tokuchi is a professional athlete who found himself on the streets accumulating an impressive record in the street sport One Outs. In a game between one pitcher and one batter, Toua is able to hurl a 134 kmph fastball while using his wits in order to achieve 499 wins. Toua is then offered a contract which he takes, where he gains 5 million yen for every out he pitches but gives up 50 for every run that is gained by his opponent. 
5. Code Geass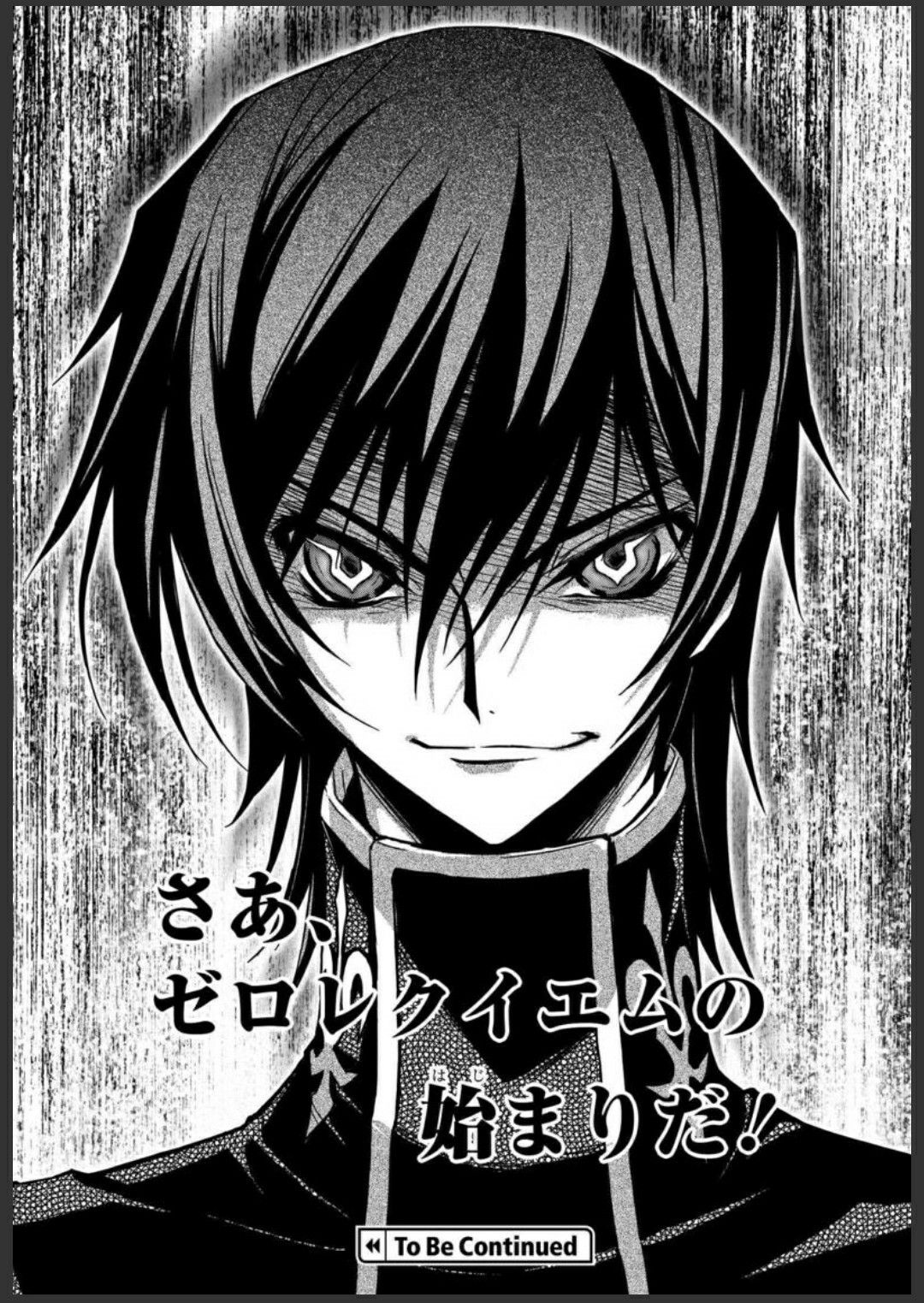 By: Ichirō Ōkouchi
After the empire of Brittania takes over Japan, which is renamed to Area 11, Brittanian student Lelouch Lamperogue is caught in the crossfire between the two sides. After escaping the violence, he runs into a mysterious girl named C.C. who grants him a mysterious power called the Geass. With this 'Power of Kings', Lelouch takes on the name Zero before rising up against the militaristic Brittania. 
4. The King's Avatar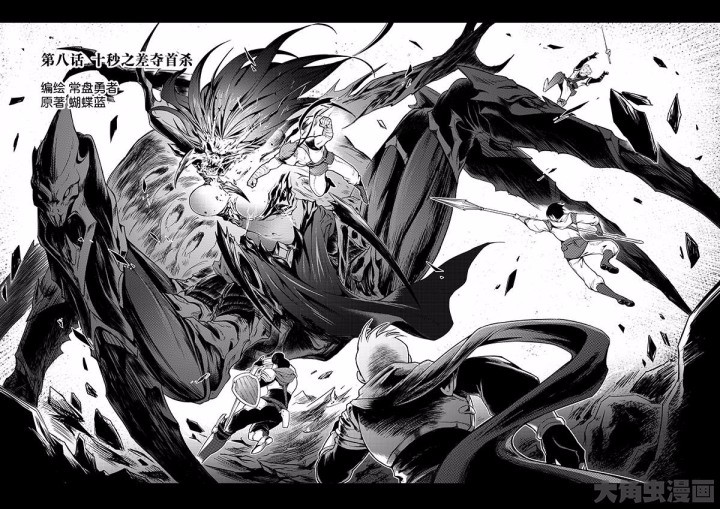 Written by: Blue Butterfly
Illustrated by: Yongzhe Changpan
Ye Xiu, also known as Battle God, is a top player in the popular online game Glory. After he is forced to retire from the game, Ye Xiu ensues a normal lifestyle before eventually deciding to pick the game back up, but this time under a different alias. Due to his prior knowledge of the game, his immediate progress takes the world of Glory by storm as he continues to rise faster than even the best players in the game.
3. Usogui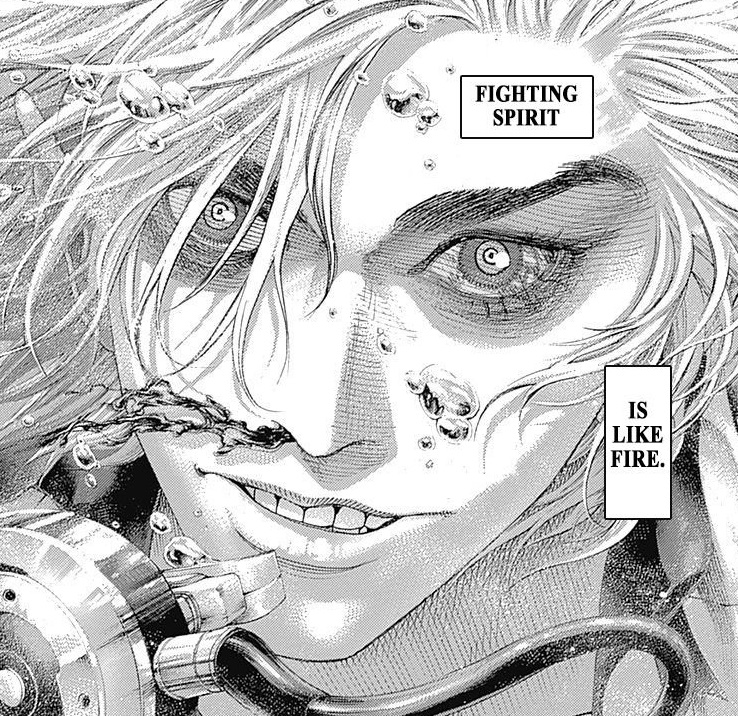 By: Toshio Sako
Madarame Baku is a gambler known as The Lie Eater, known for taking large gambles against maniacal opponents. Baku then attempts to gamble his way through an underground organization called Kakerou, where human lives are often used as collateral for the bet. As he continues to attempt to overtake Kakerou, Baku and his friends find themselves in between the conflicts of this and a rival organization called IDEAL.
2. Kaguya-Sama: Love Is War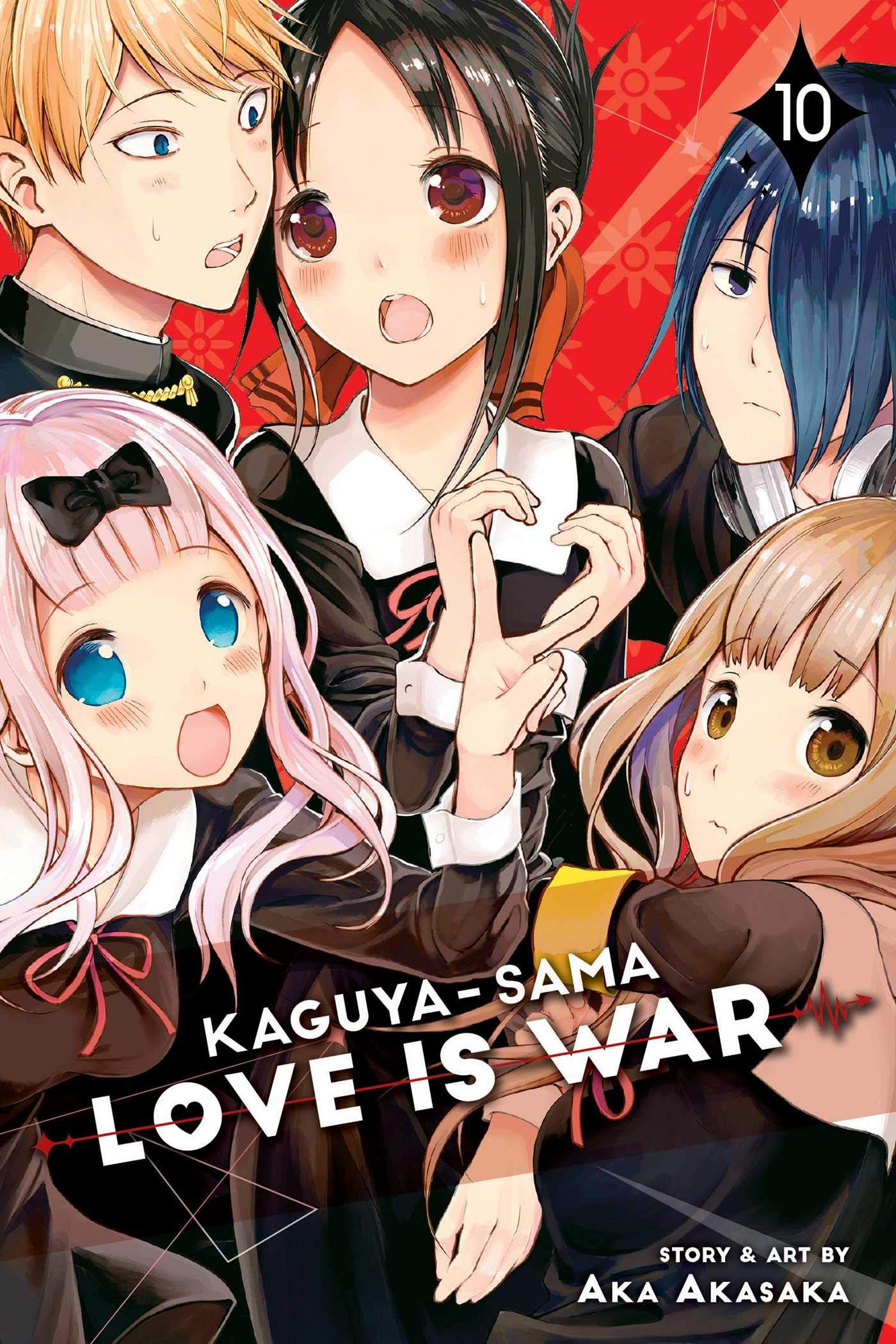 By: Aka Akasaka
At Shuchiin Academy, the student council leaders Miyuki Shirogane and Kaguya Shinomiya are seen as a perfect couple. Despite the entire school seeing them this way along with their mutual feelings for each other, they are both unable to state how they truly feel, which starts a war between them to see who can make the other confess first. Full of comedic moments and intelligent strategies that can go wrong at any moment, this is certainly a perfect story for many to read. 
1. Dr. Stone
Written by: Riichiro Inagaki
Illustrated by: Boichi
After a mysterious event caused humans to petrify for 3,700 years, genius Senguku Ishigami awakens to a world where practically every trace of civilization has been eroded. From here, Senguku begins to work in an attempt to not only find out what caused this to happen but also cure those who were still petrified. The peace wouldn't last forever, as there were others who managed to break out of the stone who desired to create a world of their own that only prioritized their own selfish desires. 
Image Gallery