[Top 25] Best Fantasy Movies 2021
Updated: 29 Jul 2021 12:07 am
One of the epic battles of 2021 worth witnessing
Are you ready to find out what are the most outstanding fantasy movies of 2021?
As the first half of 2021 is ending and the second half is starting, we all have probably watched some of the fantasy movies that have been released this year. But there's still plenty to come! I have come up with the list of top 25 fantasy movies released this year that I am definitely going to watch. Want to join me on a fantasy marathon?
25. The Witcher: Nightmare of the Wolf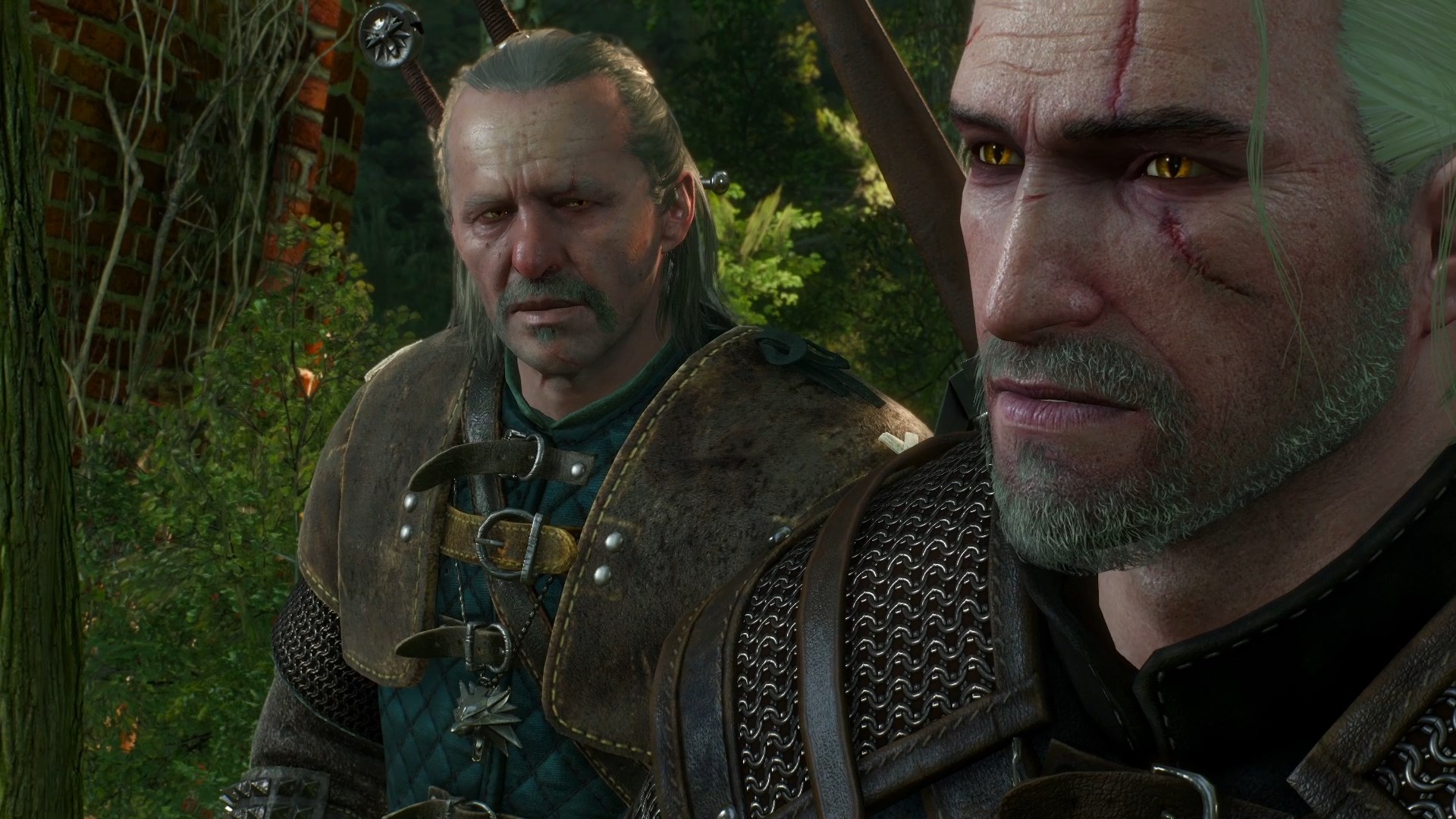 In this one, there are two Witchers!
Can't wait to see what this movie has to offer. 
The Witcher: Nightmare of the Wolf is an animated spin-off of The Witcher universe, which will reveal to us the past of Vesemir, Geralt's mentor and a witcher himself. What new threats is the Continent facing, and what new beasts will we get to see in this animated fantasy movie? 
If you've already had a chance to play the video game, you'll probably appreciate the graphics of this film. And if you're not yet familiar with The Witcher universe, this is a good chance for you to start!
24. Chaos Walking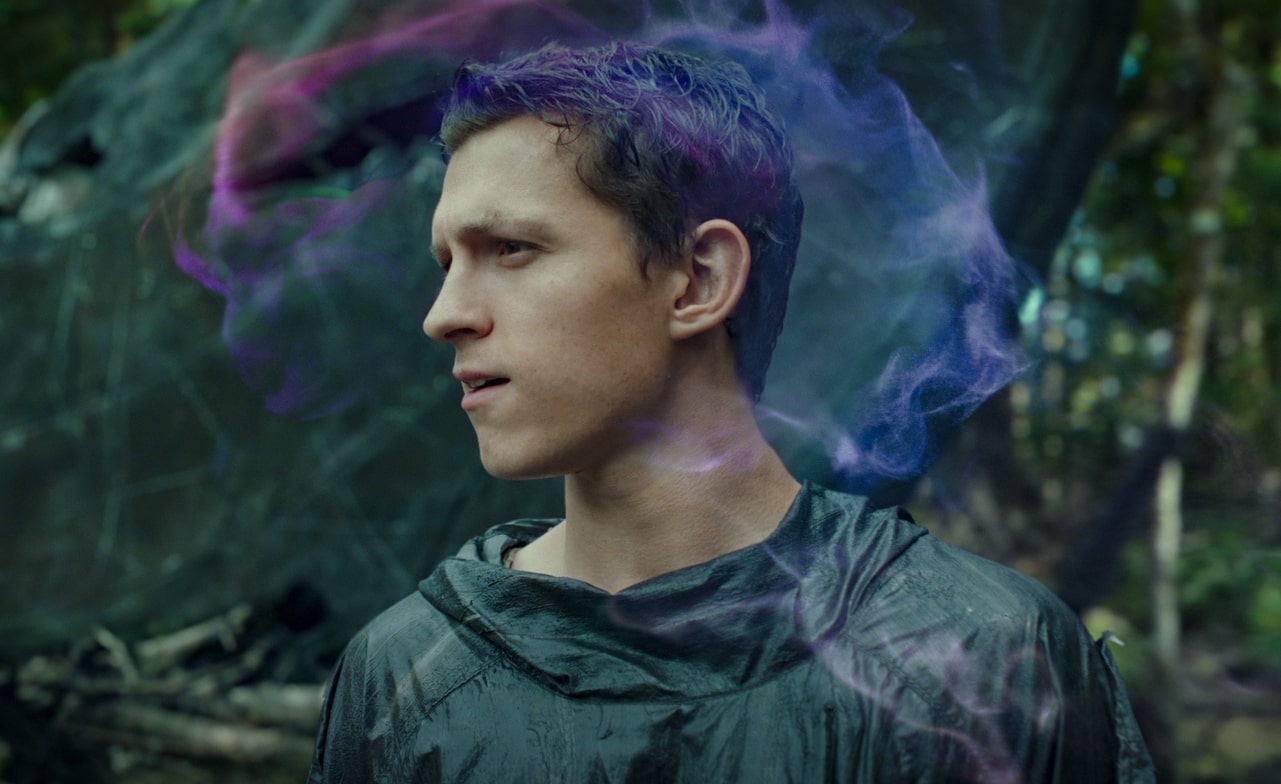 I don't need to guess what Tom Holland is thinking right now – I can hear it perfectly.
The new world with very little privacy
Todd lives in a world full of men who can hear one another's thoughts. I guess privacy is a thing of the past now, isn't it? That is until, one day, he meets Viola, the only woman he has ever met who, in addition to that, keeps her thoughts completely to herself. This changes reality as they know it for both of them. It looks like they need each other to get through what life is about to throw at them…
23. Encanto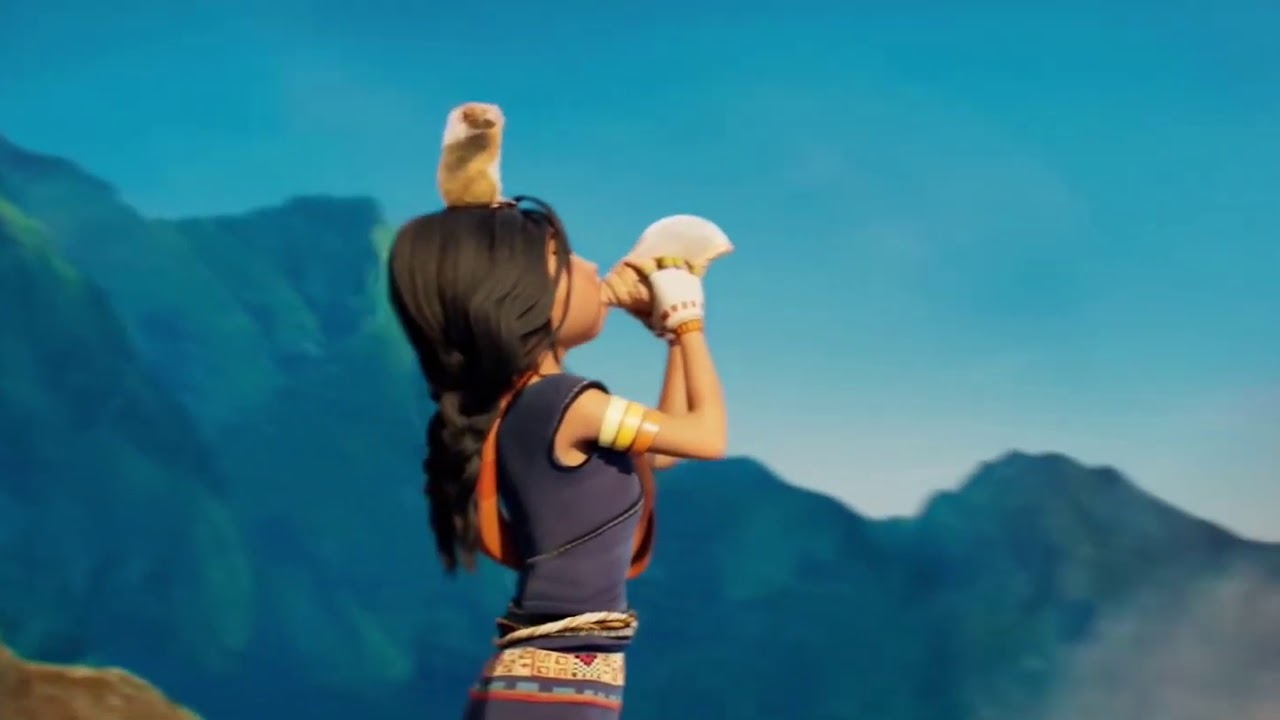 Being different is never easy, but Mirabel will show us how to embrace your uniqueness.
 As little as we know about this movie, I know I'd love to watch it.
Mirabel was born a very ordinary girl, which makes her the only member of her Colombian family who doesn't have magical powers. It must be frustrating to be not like everyone else. But when magic is under threat, could Mirabel be the only one to be able to save it? This unusual animated movie is yet another reminder that different doesn't mean bad, it means unique in its own way, and it should be embraced and welcomed.
22. Mortal Kombat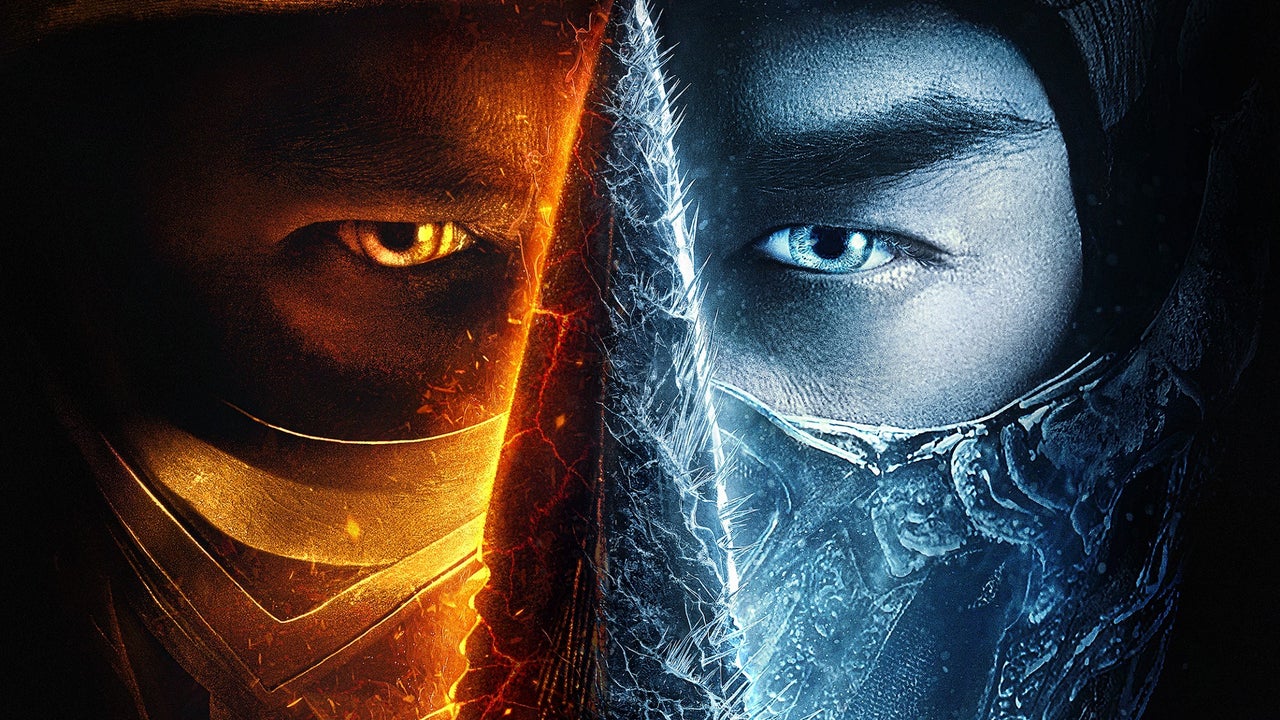 We have all played the game, haven't we?
The trailer of Mortal Combat, the movie
Mortal Kombat is a fantasy movie based on a series of video games of the same name. It tells a story of Cole Young, whose dragon mark indicates that he has been chosen for something much bigger than himself. He becomes one of the champions to win the tenth Mortal Kombat tournament, but it would be too easy if there was nobody to stand in his way. The champions must unite in order to win and save Earthrealm from their common enemy, Shang Tsung, whose sole goal is to ensure the victory of Outworld over Earthrealm.
21. Godzilla vs. Kong
There are more fangs and claws in this movie than I can handle!
 Two mighty animals battling each other and the real enemy
The world is in danger, as Godzilla is attacking cities, and nobody can understand why. A team of scientists, with the help of Jia, a little girl who can communicate with Kong via sign language, sets out on an expedition to Hollow Earth, the homeland of titans, to dig deeper (literally) and discover possible reasons behind Godzilla's attacks. Will they be able to defeat Godzilla, and is Godzilla really the enemy here, or is there someone else behind his actions?
20. Secret Magic Control Agency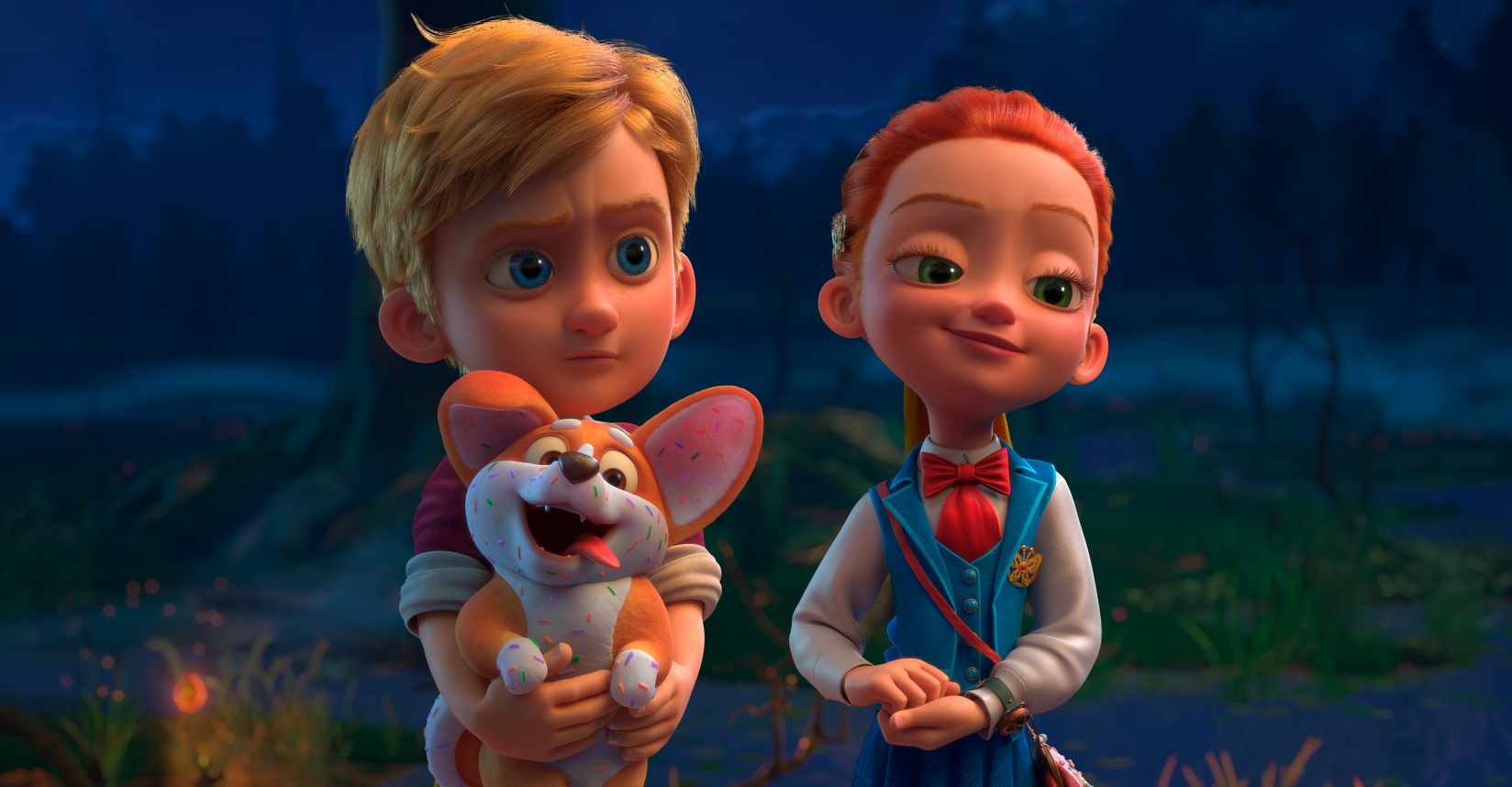 Who said kids can't solve crime and save kidnapped members of royal families?
Bro and sis on a mission 
Gretel is the best agent of the Secret Magic Control Agency, unlike her brother, Hansel, who prefers to spend his time on the other side of the law. When King gets abducted, the S.M.C.A. sends Gretel to track him and return safely to the kingdom. Unfortunately for the agent, she has to work the case with her brother, whose skills as a con artist might just be the secret ingredient to the success of this high-priority mission.
19. Venom: Let There Be Carnage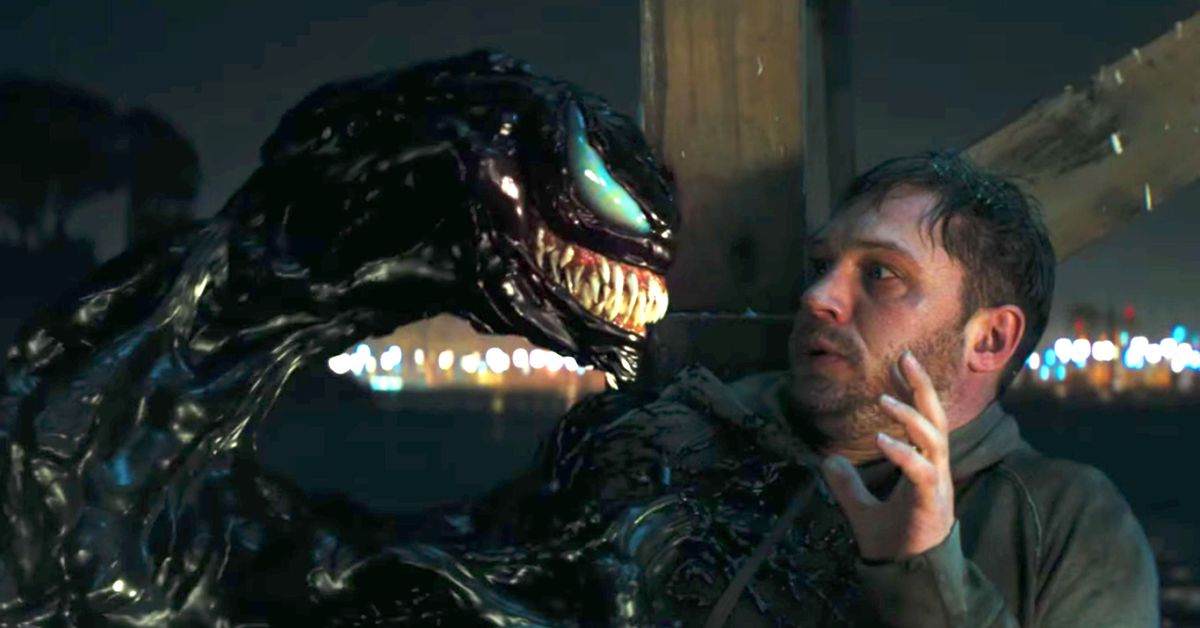 Who wouldn't be terrified looking in the face of a creature like that?
Venom's life is about to get even more interesting. 
The plot of the movie is set one year after the events of the 2018 movie Venom. Eddie Brock, an investigative journalist, tries his best to learn to live his everyday life with his superhuman powers, which he got after becoming a host for the alien symbiote Venom. When a dangerous prisoner, Cletus Kasady, breaks from prison after being injected with the Carnage symbiote, it's time for Brock to gather all the powers he's got to stop Kasady. Looks like everyday life will have to wait…
18. Flora and Ulysses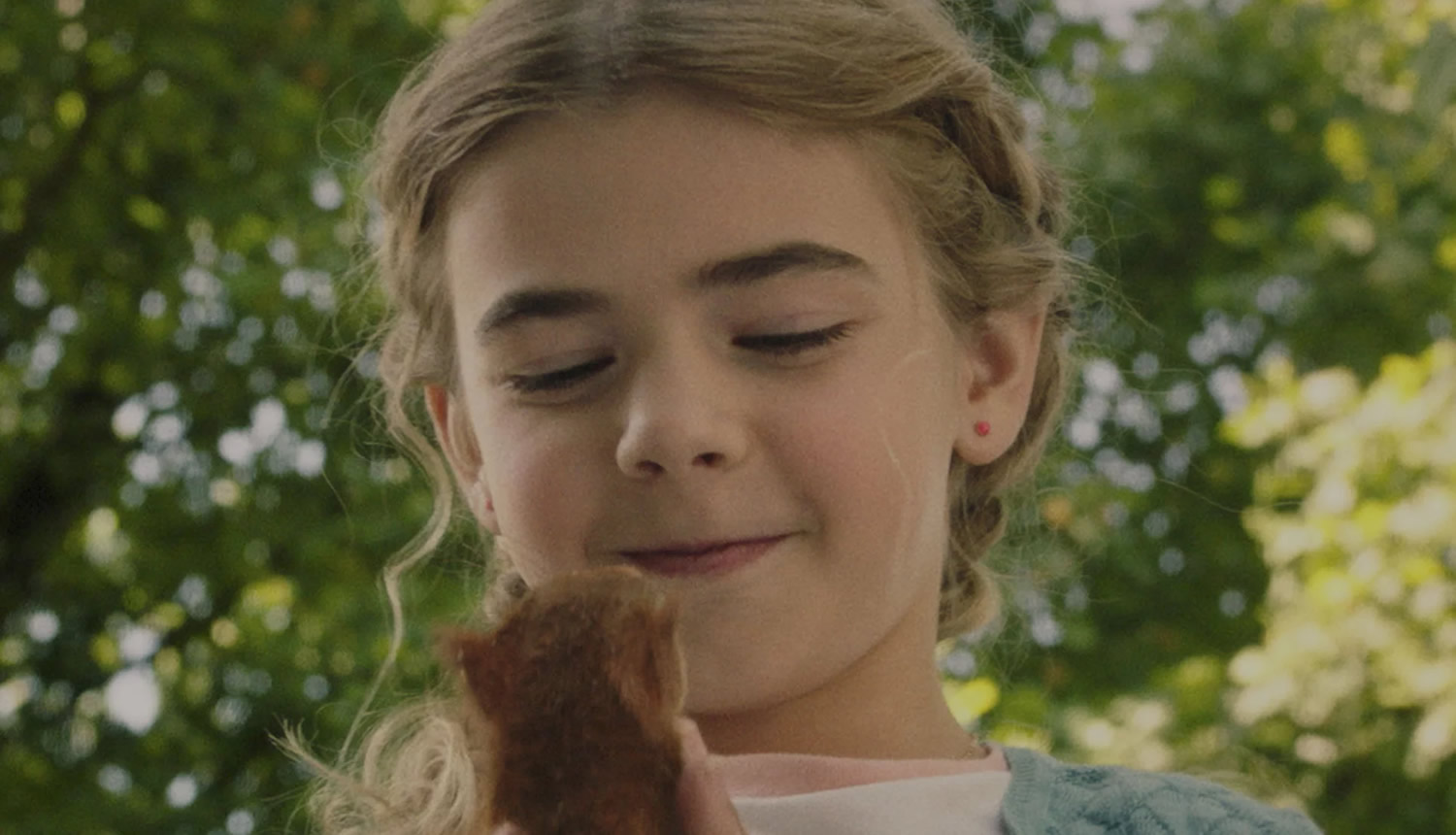 Superheroes can sometimes come from the most unexpected places… and in the most unexpected forms.
Disney brings us a curious tale of an unusual friendship between a girl and a very unique squirrel. 
Flora is happy to befriend a squirrel whom she names Ulysses. But when she discovers Ulysses has various powers that aren't common at all among squirrels, she is beyond excited. Finally, she gets to meet a real superhero. This is not only the beginning of a new friendship, but also of a whole series of adventures. 
17. The Map of Tiny Perfect Things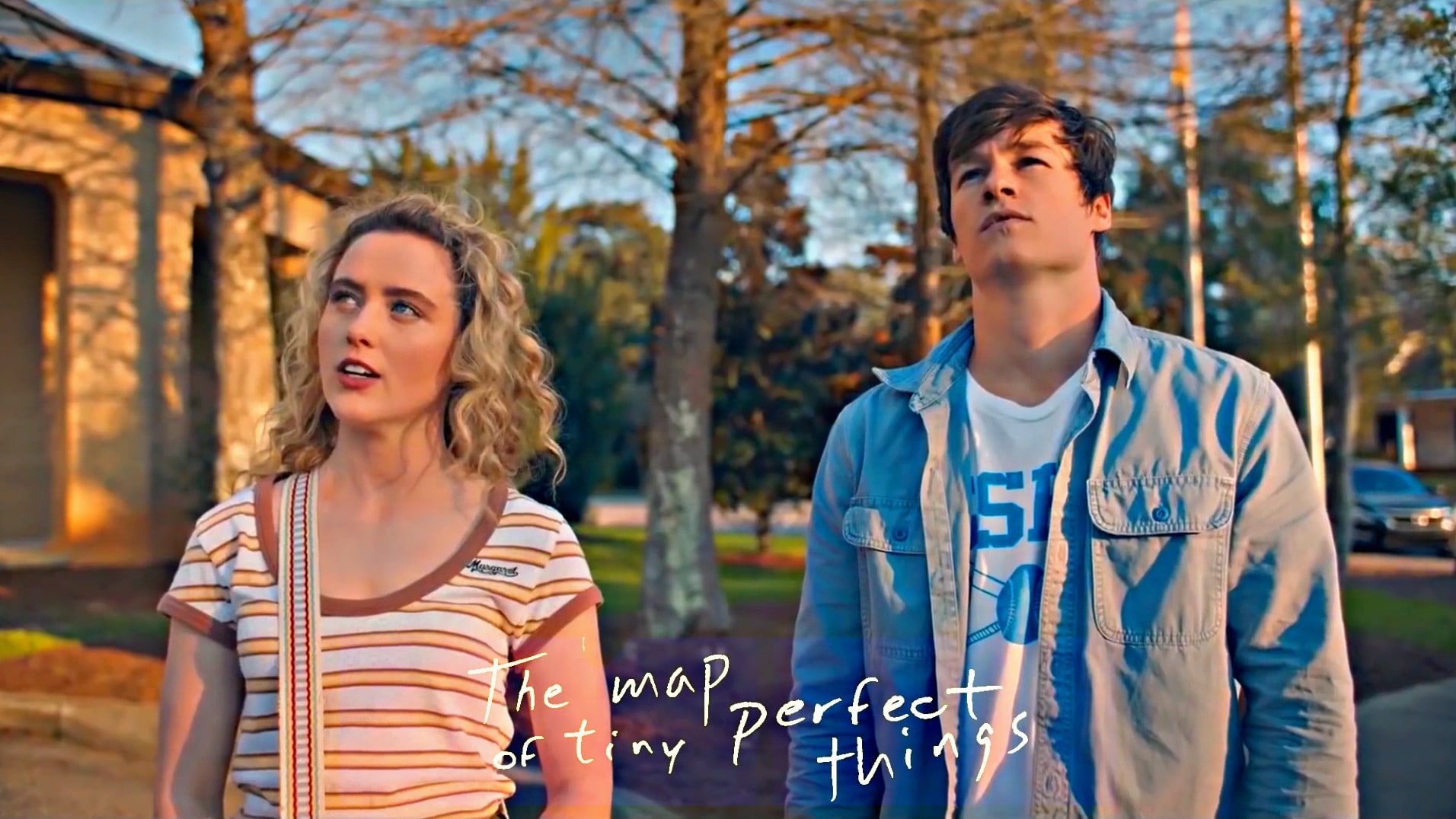 Wait, there's a map? Why didn't anyone tell me?
Where will The Map of Tiny Perfect Things lead you?
Mark has been stuck in a time loop for long enough to learn how to carefully avert little disasters and help others, for example, not to be knocked into a pool by a beach ball. After all, when you've lived the same day a thousand times, you have to learn. When he meets Margaret, he can't believe it: she's been stuck in the time loop, too! Maybe now that he has a partner, it's finally time to find a way out of it? 
16. Peter Rabbit 2: The Runaway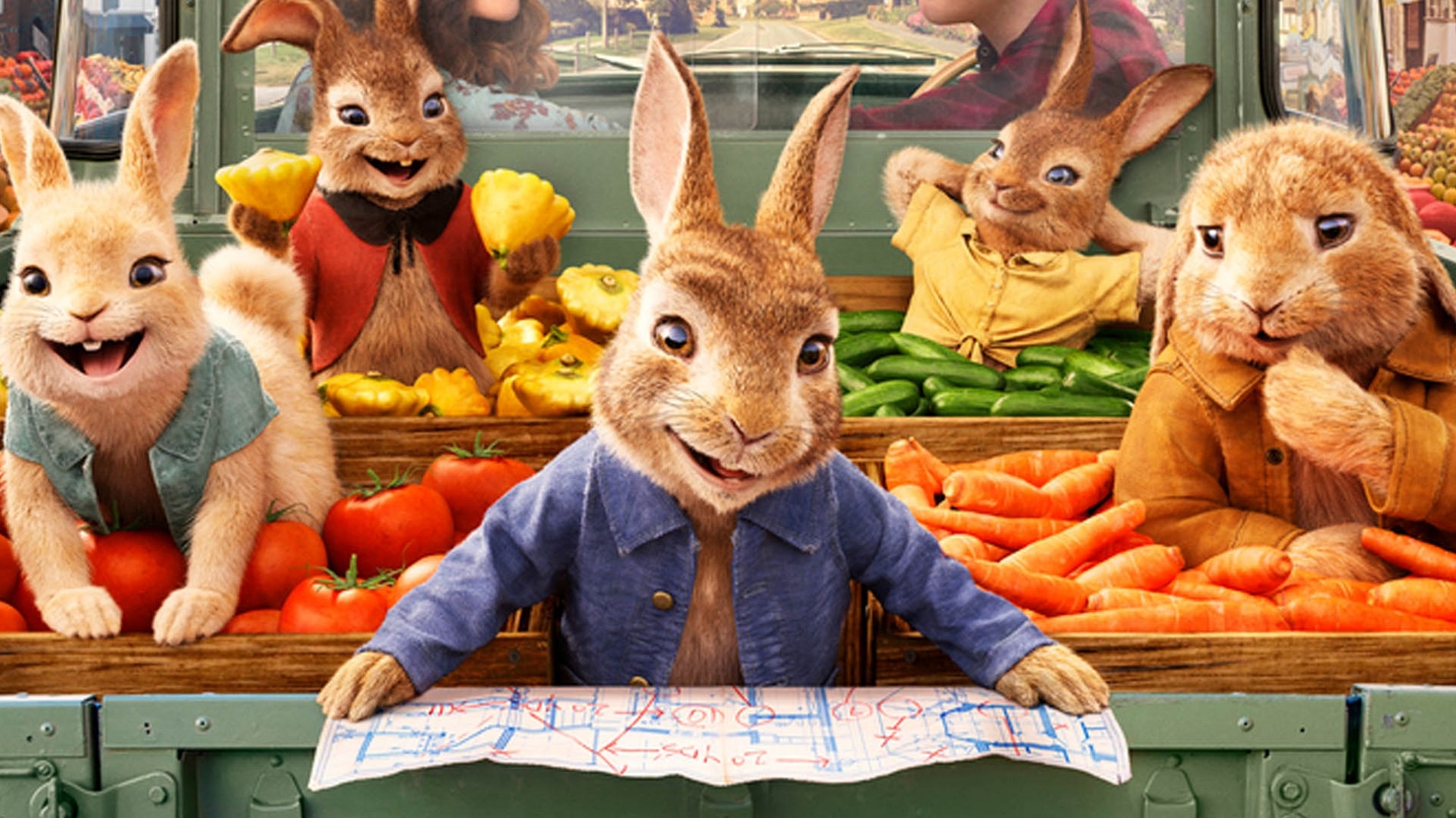 Look, this is a movie with a lot of rabbits in it. It's worth watching by default.
 Peter the Runaway is here to put a smile on your face.
This is a sequel to Peter Rabbit released in 2017. As Thomas and Bea, the humans Peter lives with, get married, they are surrounded by friends and family to celebrate with them. While Bea successfully continues her work on her books about Peter Rabbit, more and more hints are thrown at Peter that he is actually a bad rabbit. Upset about such a depiction of him and hurt by how he is seen by others, he escapes from home. But what's the plan exactly, Peter? What are you up to now?
I always say that a movie with animals in it is always a must-watch, and this time isn't different. The fluffy and the cute of this film can't wait to make you go "Awwww..."
15. Little Fish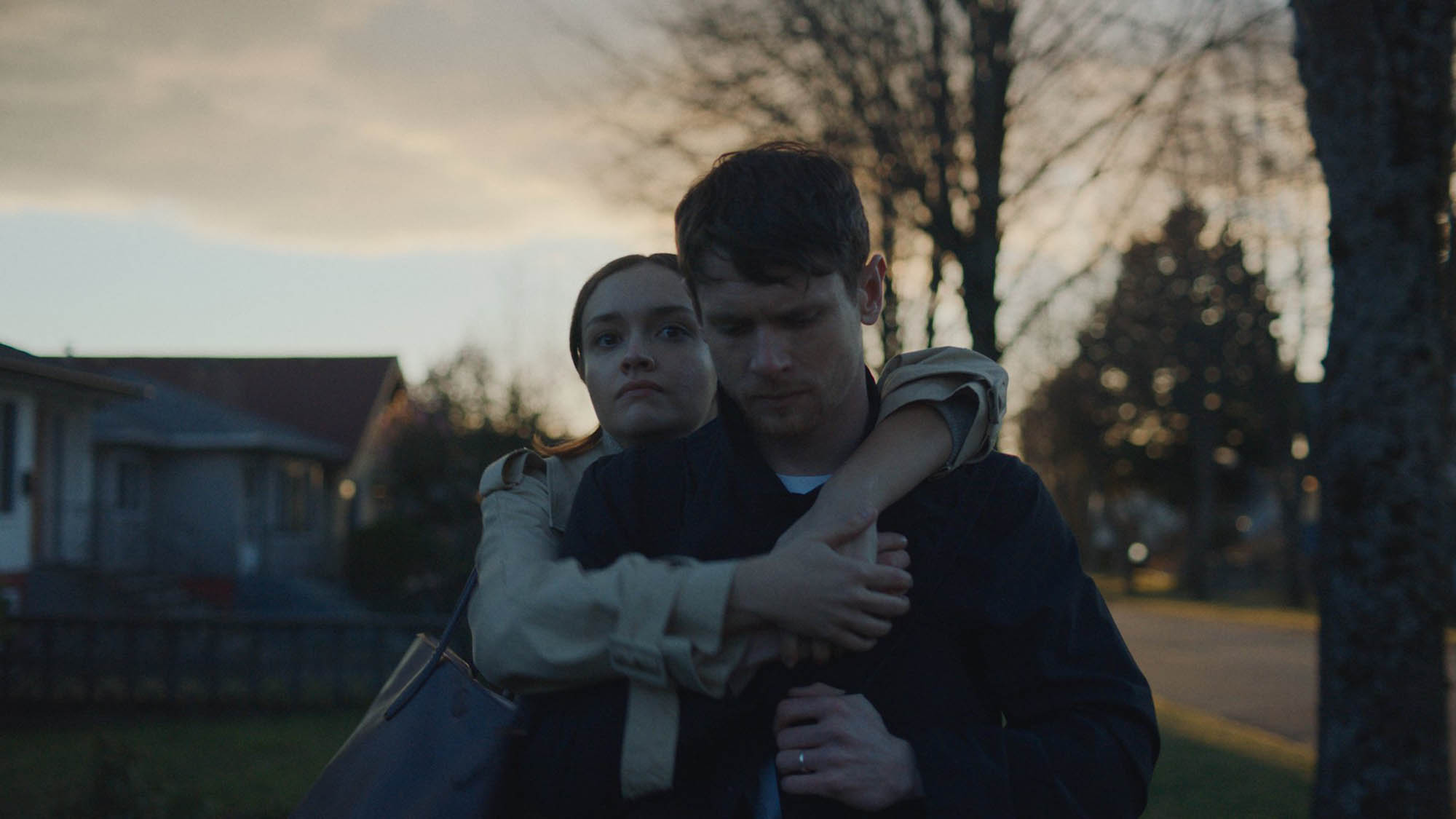 You can forget many things. How about feelings?
A disease that can erase everything?
More and more people are discovering symptoms of a fast-spreading disease that causes memory loss. Jude and Emma get caught in the middle of it as well. When Jude starts having the symptoms, the couple has to fight to keep his memory for as long as possible. Will he really forget all the little things they have been through together? Will Jude forget his love for Emma?
14. Hotel Transylvania 4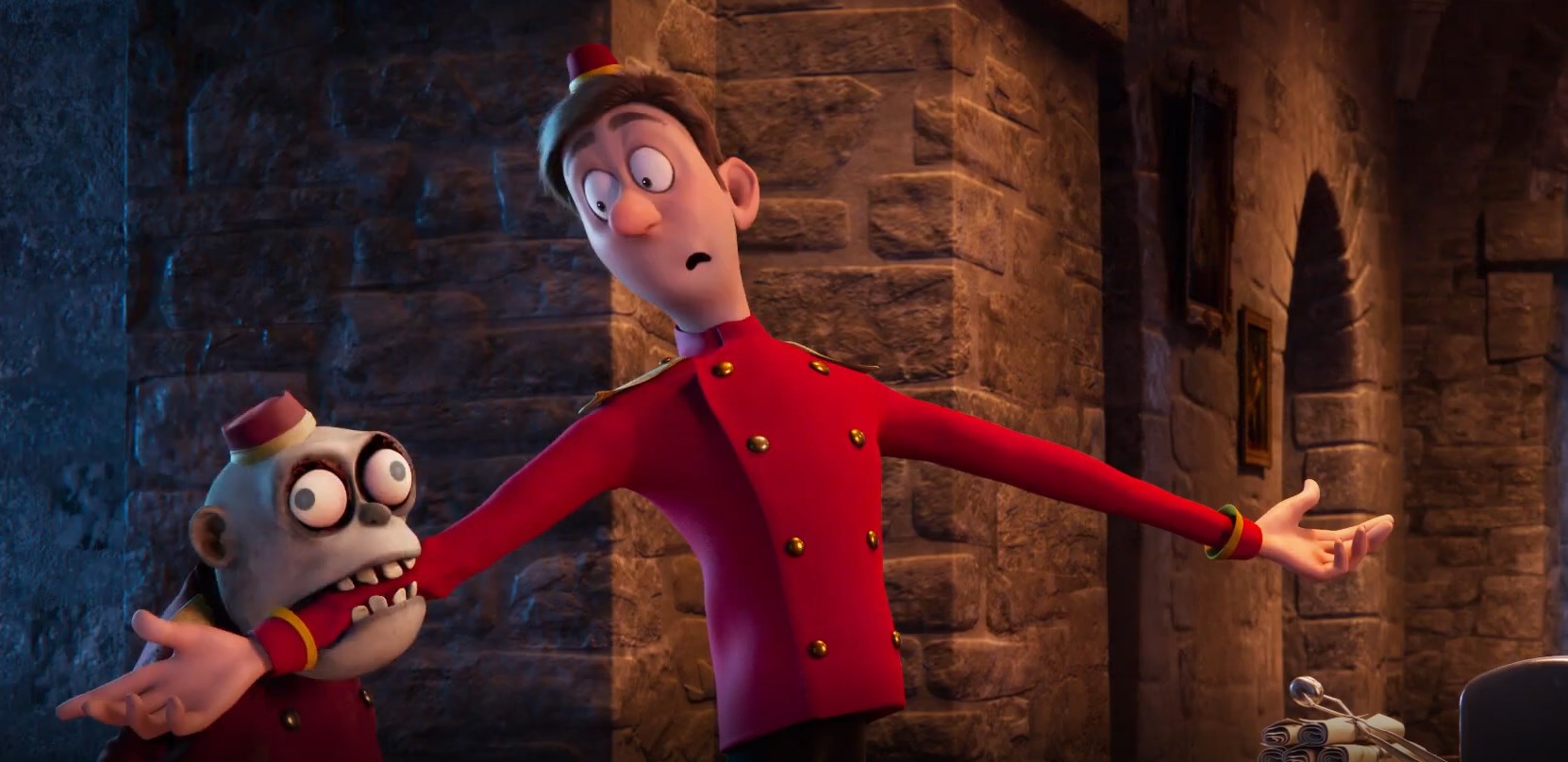 Welcome to the hotel Transylvania.
A lot of things seem to be upside-down in this movie.
Johnny hasn't felt very welcome ever since he joined the family. He suspects Dracula is not so accepting of him, because he's a human, not a monster. If only there was a way to change that… Fortunately, there's an old acquaintance who might just know how to transform Johnny into something more monstrous. But the transformation goes south and affects more than just Johnny alone.
The beloved tale of men and monsters brings an unexpected twist to an otherwise familiar world.
13. The Suicide Squad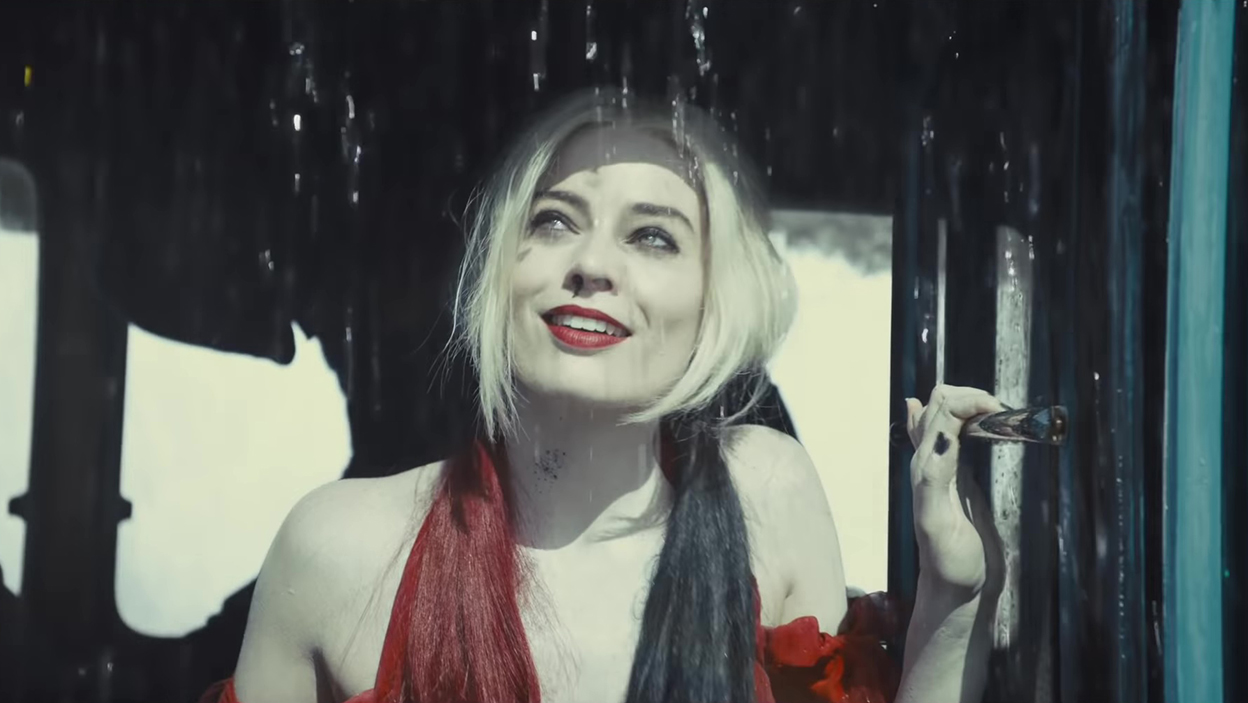 Harley Quinn, Bloodsport, and Peacemaker enter a bar…
The Squad is back together, ready for another quest. 
The most dangerous supervillains of the Belle Reve prison get together for a mission: Harley Quinn, Bloodsport, Peacemaker, King Shark, and others. Headed to South America, the destination of their mission, they are once again going to show us how it's done. We are in for a lot of action, humor, and maybe just a pinch or two of insanity.
12. Raya and the Last Dragon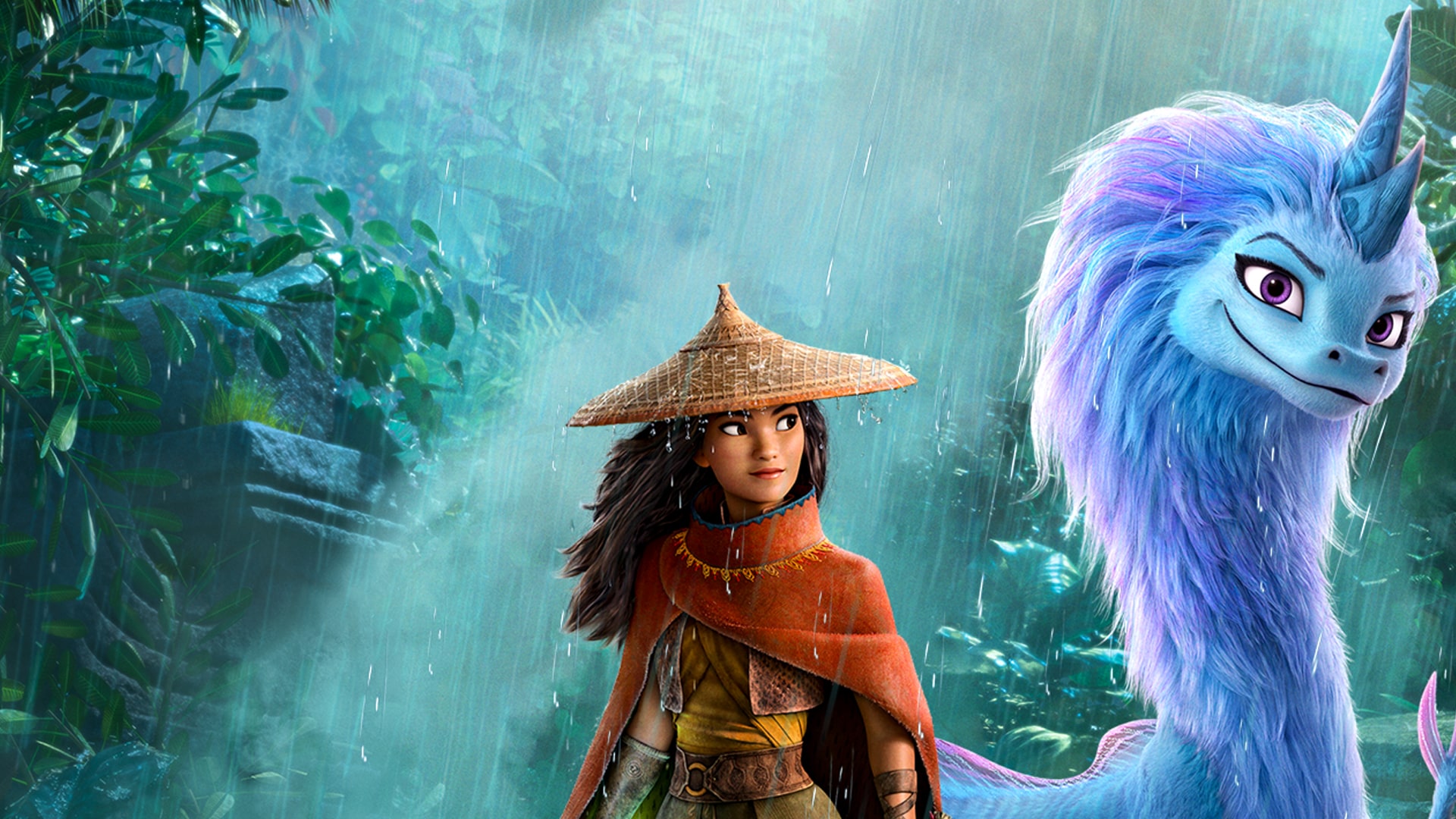 The last dragon is the only way to restore peace? Sure, no pressure.
The Fellowship of Buttkickery has an important task to complete.
The people of Kumandra have been divided into five tribes. For centuries, the tribes haven't got along well, but the day comes when something has to change. Raya sets out on a journey to find the last dragon of Kumandra, hoping to once again unite all the five tribes and restore peace and mutual trust. But Raya is not the only one who's after the dragon, so she'd better get herself a team of allies if she wants to succeed.
11. Luca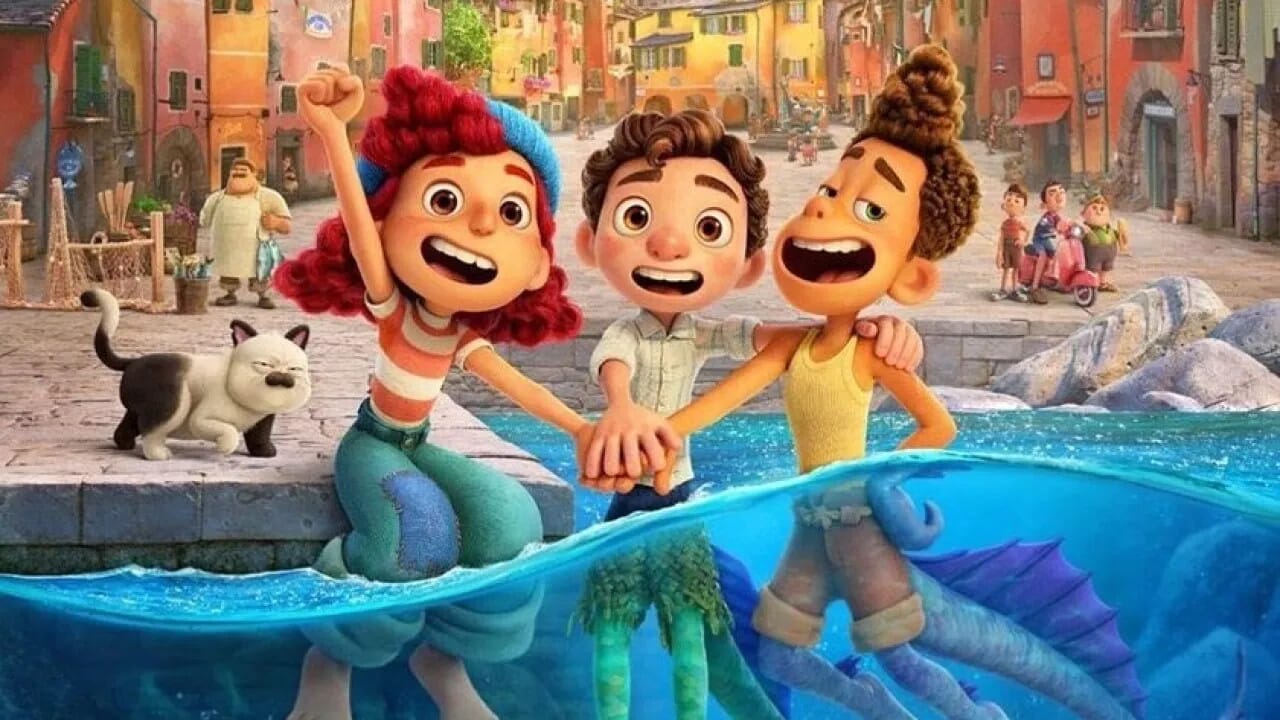 Cover me with H2O and call me Little Mermaid!
 This movie is all about summer vibes!
Luca is a young sea monster who lives underwater and is strictly forbidden to go anywhere near the surface. When he befriends Alberto, they decide to venture on the shore and explore the life that humans live. They meet a human girl who shows them everything about her life and teaches them all the amazing things the boys never got to experience underwater. If your adventurous spirit needs a gentle nudge, this is a movie just for you!
10. Zack Snyder's Justice League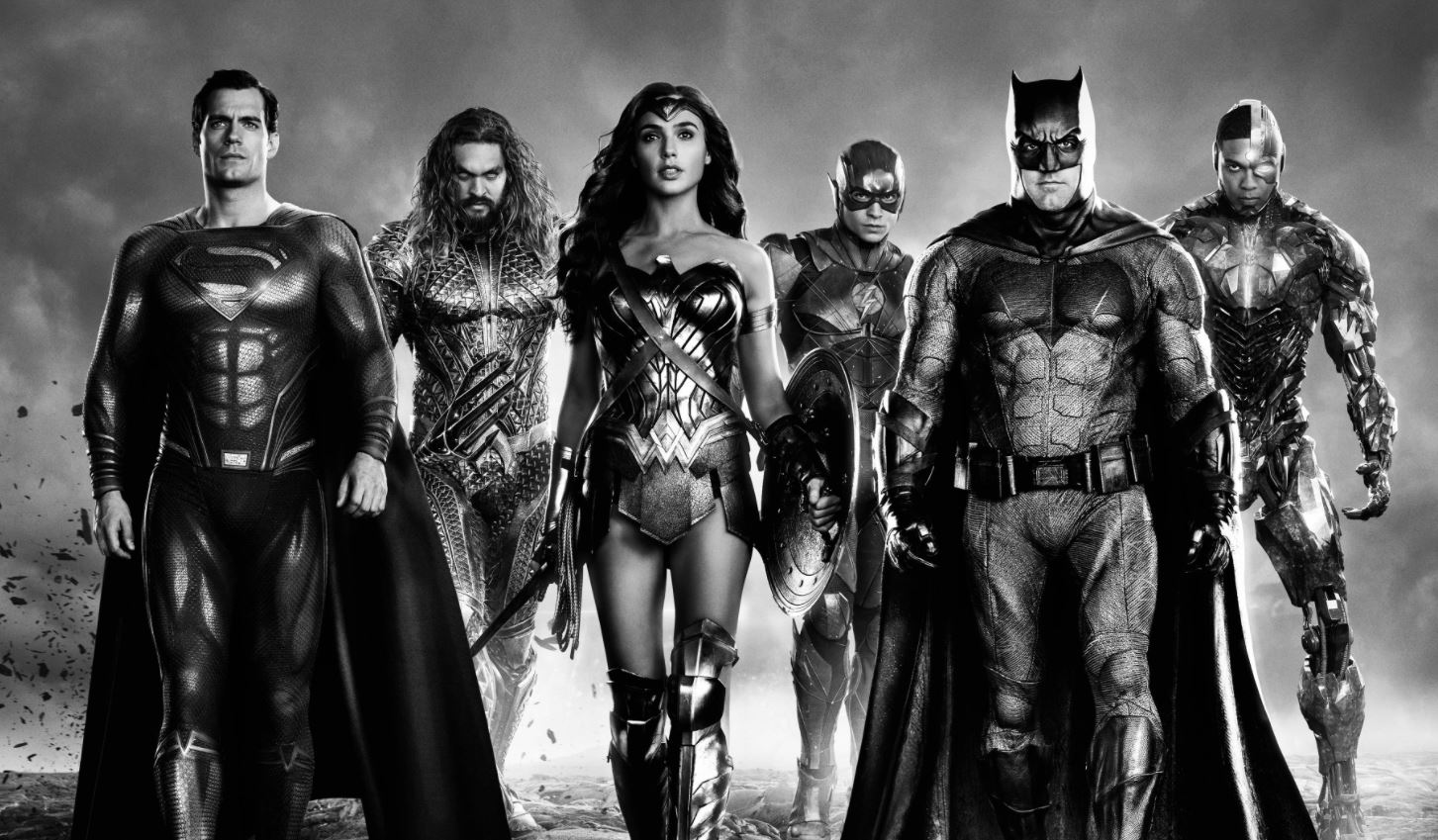 As long as these guys are around, there will be justice. 
 An epic tale of an epic team
A new threat is approaching the Earth, but Bruce Wayne has a plan. He is going to enlist a team of superheroes whose powers are essential in defeating the enemy and saving the world. Batman, Superman, Wonder Woman, Aquaman, Cyberg, and The Flash will once again be on the screen together, ladies and gentlemen!
9. Cinderella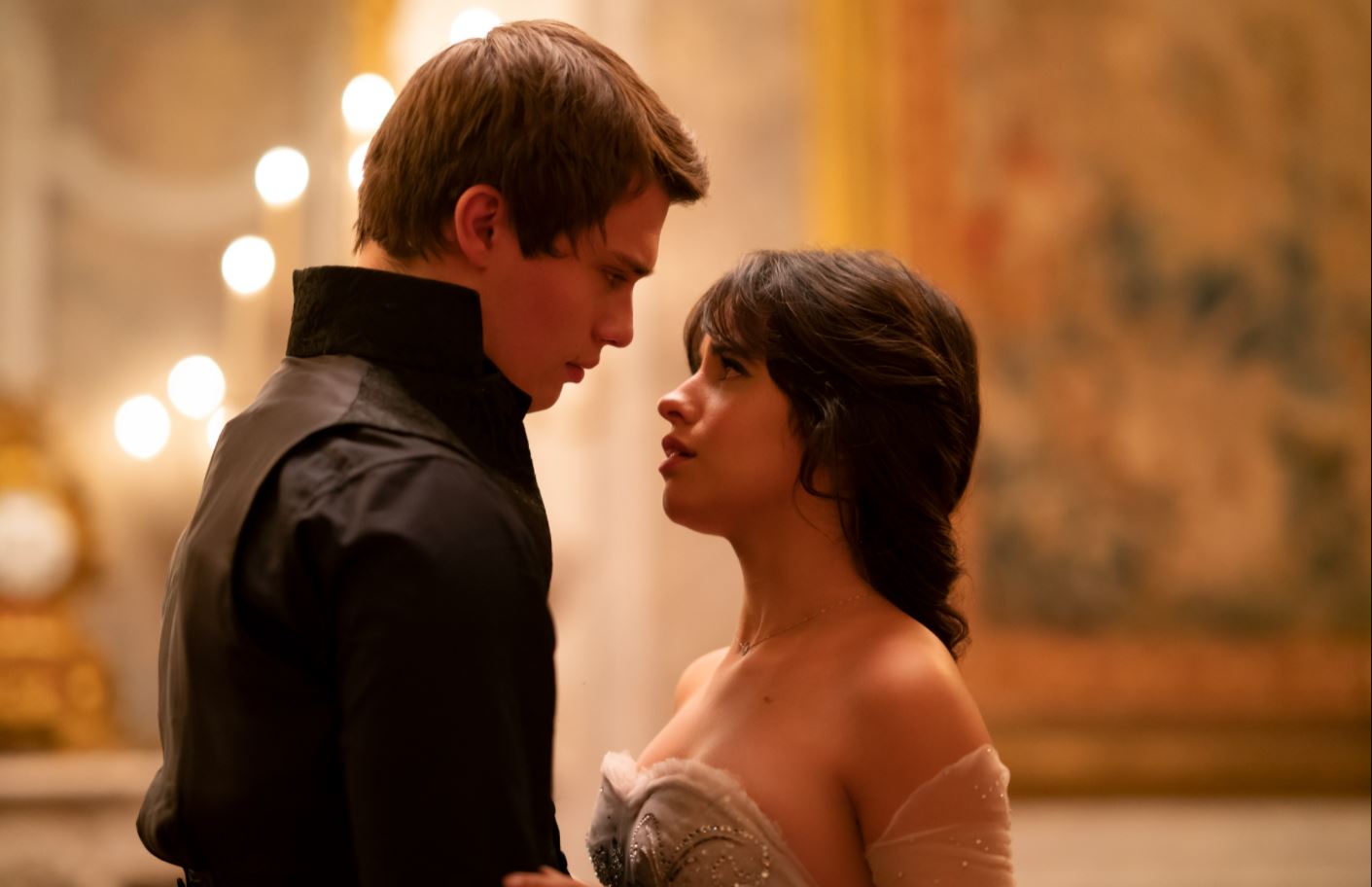 I bet this is the moment when they fall in love. 
This Cinderella is a musical one.
This is a musical version of the story that we all know so well. Cinderella's life consists of cleaning, dusting, cooking, and other house chores, but the evil stepmother can't stop her from having one beautiful day in her life, full of dancing and magic. Let's not be so sure that we know exactly what is going to happen, since this is a fresh and modern look on Cinderella's tale.
8. Free Guy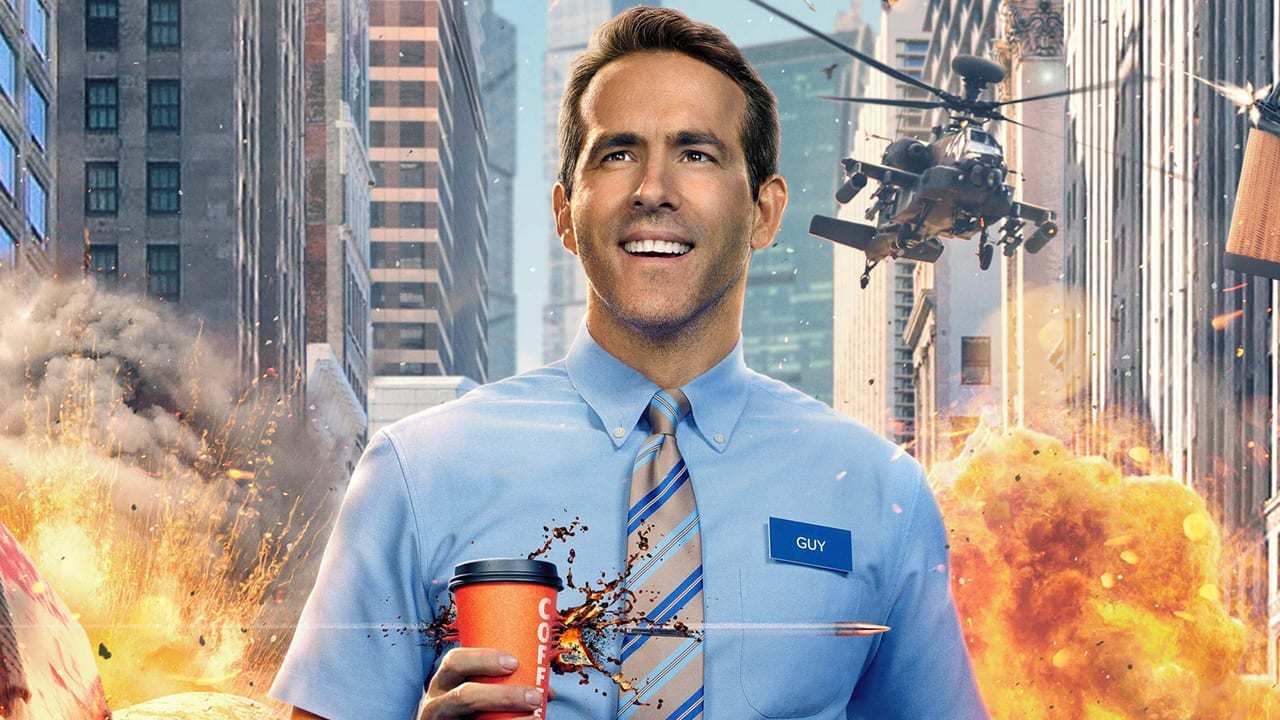 Cool guys don't look back at explosions. 
 Life is a video game, and all people in it are game characters.
Guy is just a regular citizen living his very regular life. He drinks the same coffee every day, he knows people in the neighborhood, and he works at the bank and couldn't be happier. That is, until one day he learns that the world, his world, is just a video game that other people, real people, play. That changes everything for him and from now on, Guy will no longer be a regular guy, he will be an outstanding guy.
7. Space Jam: A New Legacy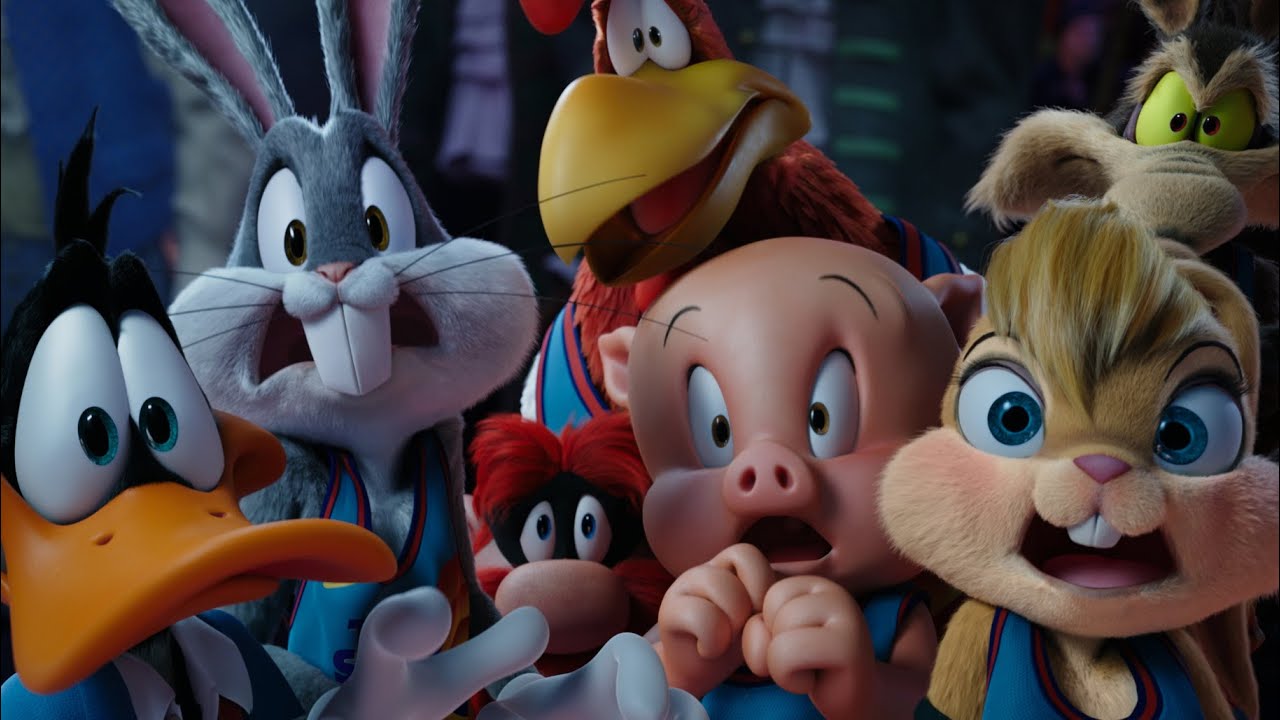 LeBron James playing basketball with cartoon characters? One ticket, please!
 The basketball game of the era
LeBron struggles to build a trusted relationship with his son, Dom. He'd like his son to follow in his footsteps and have a career in basketball, while Dom would rather work in the video games industry. When Dom gets kidnapped and LeBron follows him into the cartoon world, he is challenged to bring his best game and beat the kidnapper's team at basketball if he wants to bring his son back home. 
We'll get to see some pretty unorthodox basketball as well as learn the lesson of how important it is to be able to be yourself.
6. Eternals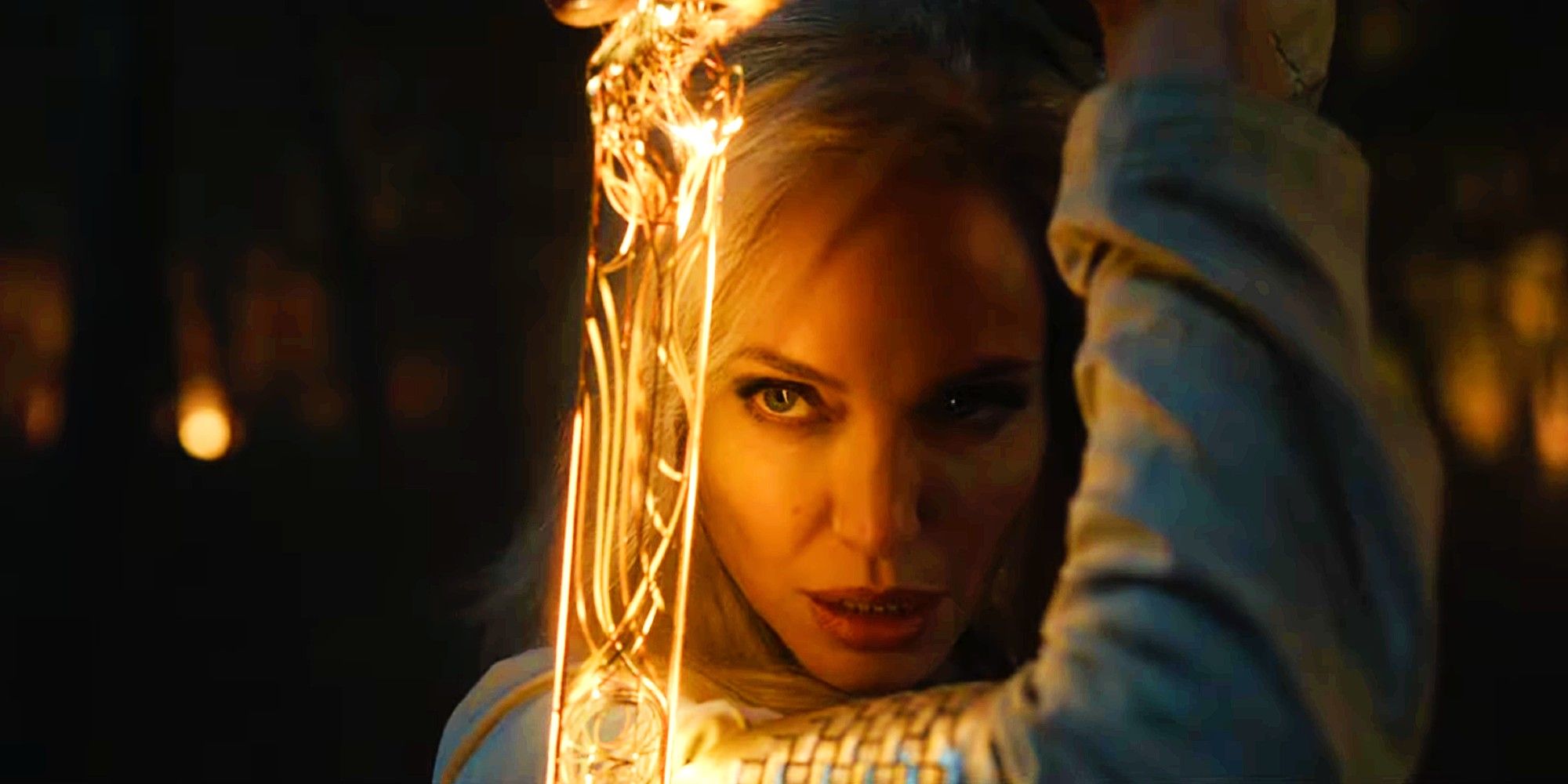 Angelina Jolie showing her spiritual sword fighting skills? You had me at that.
A new team of heroes, never seen before
The Eternals have been there for thousands of years, unseen, but always present. Now that their enemy, the Deviants, is threatening the Earth, it's time for the Eternals to reunite and take a stand. Only they know how to stop evil. Only they can overpower the Deviants and make sure the Earth will live on. And if that is not epic enough for you, how about I tell you that the cast of the movie includes, but isn't limited to, such outstanding actors and actresses as Angelina Jolie, Kit Harrington, Richard Madden, and Salma Hayek?
5. Jungle Cruise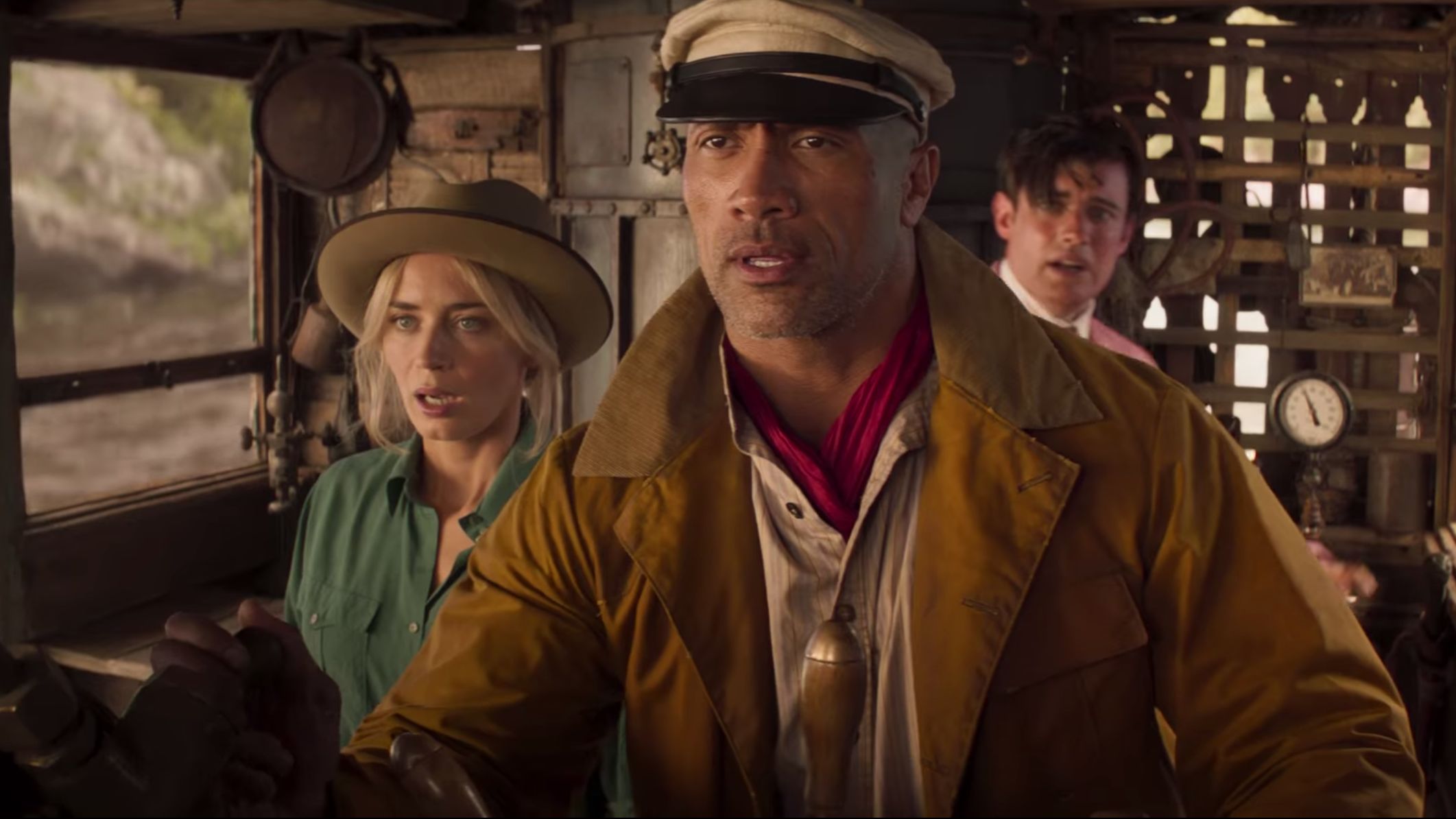 By the look on their faces, I can tell they have a waterfall ahead of them? Or something like that. 
 Welcome to the jungle!
Dr. Lily Houghton's dream is to find the ancient tree that has healing powers and can be used to potentially create cures of many incurable diseases. She hires a skillful skipper, Frank Wolf, to help her journey into the Amazon, where the tree is said to grow, but the journey promises to be full of danger. The travelers must show excellent survival skills if they want to overcome all the obstacles, whether they are wild animals, steep waterfalls, or hostile Amazonian tribes.
4. Shang-Chi and the Legend of the Ten Rings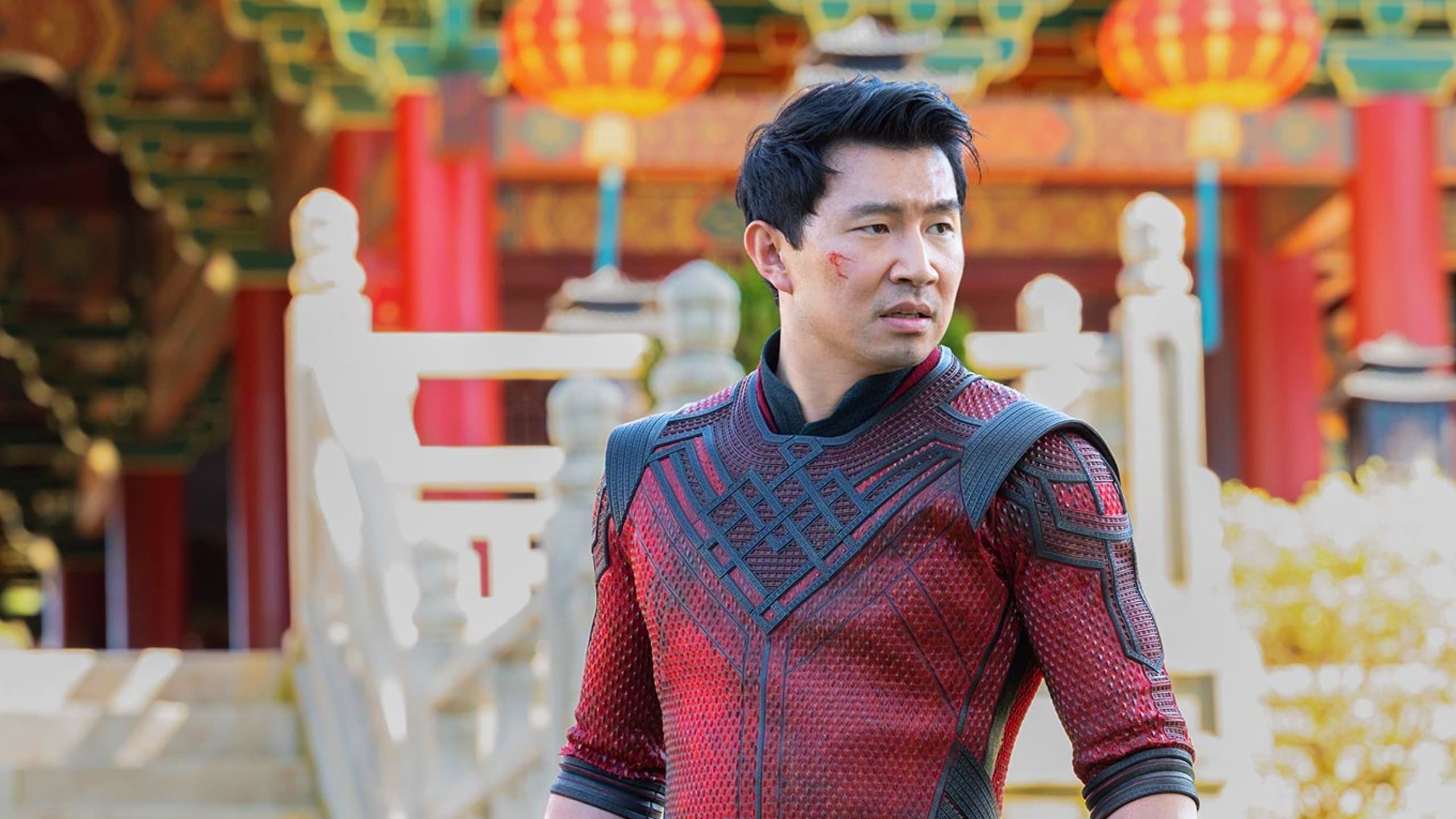 Well, he looks like he's in the middle of a fight. 
A new hero, a new story, a new threat
Shang-Chi's father trained him, day and night, to be invincible. He made sure Shang-Chi learns everything he needs to know, so that when an enemy comes for him, they won't be able to take him down. Now, his father wants him to take his place by his side, but Shang-Chi's heart tells him something else. Can he outrun his own past? And can Shang-Chi choose for himself who he is really meant to be?
3. Spider-Man: No Way Home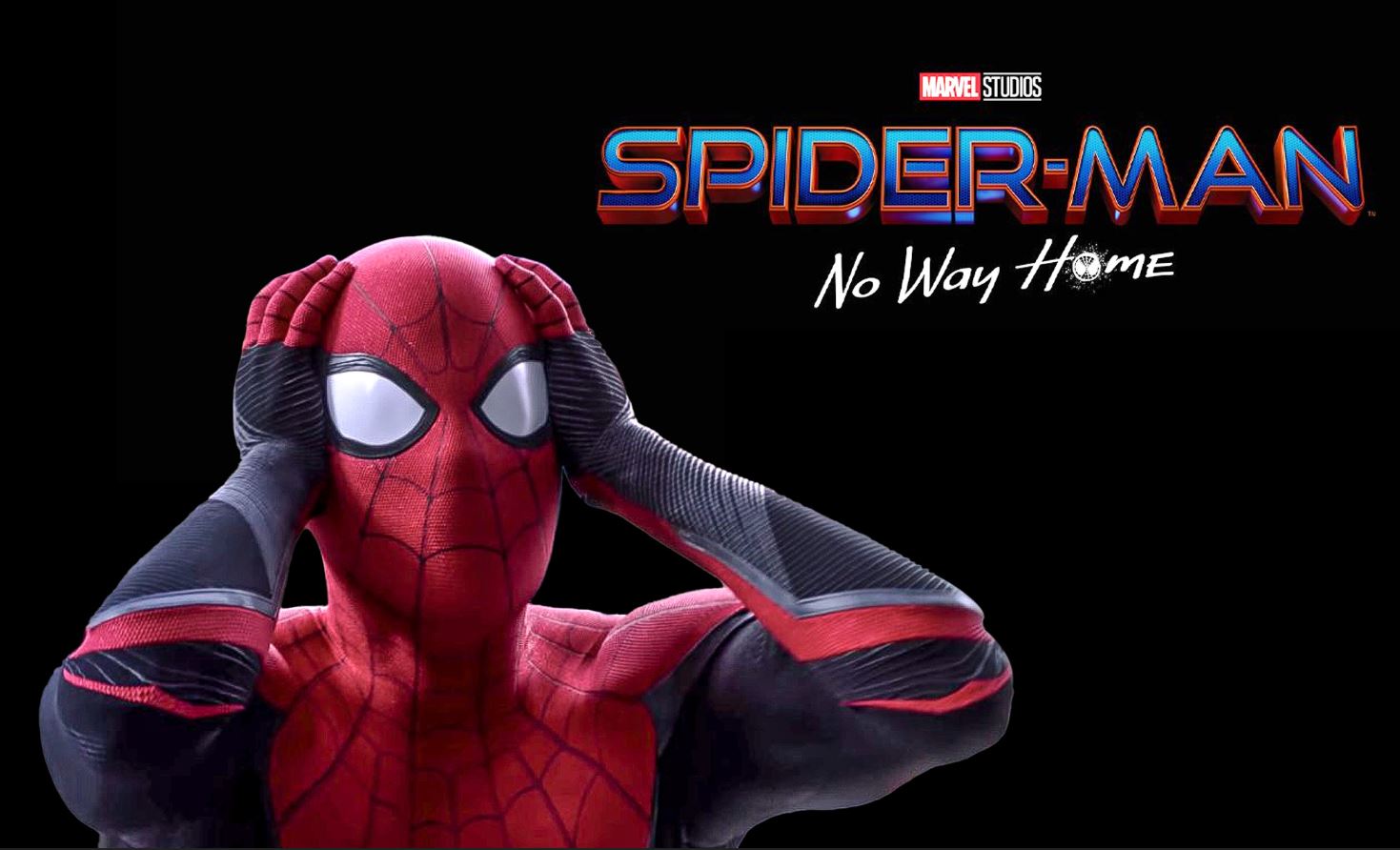 What are you up to this time, Peter Parker? 
A lot about this movie is still TBC
Another Spider-Man movie is planned to be released at the end of 2021, with Tom Holland as Peter Parker, also known as Spider-Man. While there aren't many details released to the public yet, we can surely expect a good-quality action with a pinch of humor here and there, and Tom Holland's usual charm.
2. Black Widow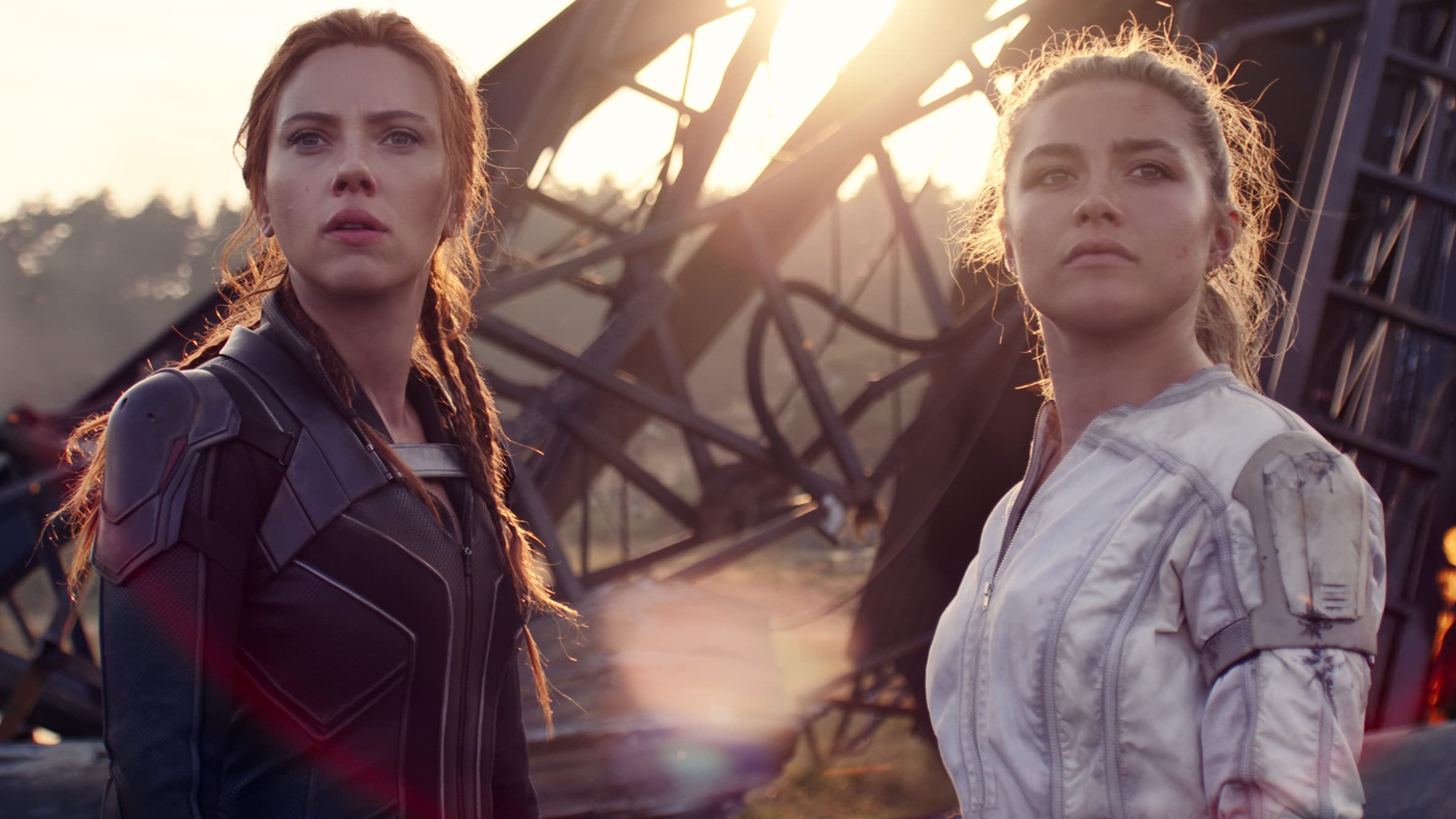 Family can often be problematic, but it's nice to know you can always count on them when it comes to fighting bad guys.
 "You don't know everything about me..."
Finally, we're going to learn more about the life and background of Natasha Romanoff, also known as Black Widow. The movie follows the events of Captain America: Civil War, and Natasha is forced to face her past. Although we know her as an Avenger, this movie will tell us more about her life as a spy and the complicated and often painful relationships with people from her past which she now might have a chance to rebuild.
I always appreciate a good story of a strong, willful woman, and this movie promises us more than just one. 
1. Ghostbusters: Afterlife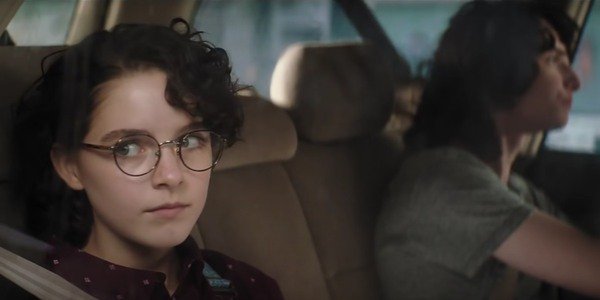 Those are clearly the faces of kids who don't know about the existence of ghosts. 
The "creepy old house in the middle of nowhere" might surprise you.
When a single mother faces financial difficulties, she has to move out of her home with her two kids and move to an ancient house in another state, inherited from their grandfather. While none is happy about the change, they soon learn about strange occurrences, the past of their grandfather, and his ties with the supernatural. Maybe this move will turn out to be great for them, after all?
You may also be interested in:
Image Gallery