11 Best Survival Games To Play in 2017: Page 3 of 13
Posted: 02 Feb 2016 3:11 am
Updated: 07 Feb 2017 7:37 pm
11. State of Decay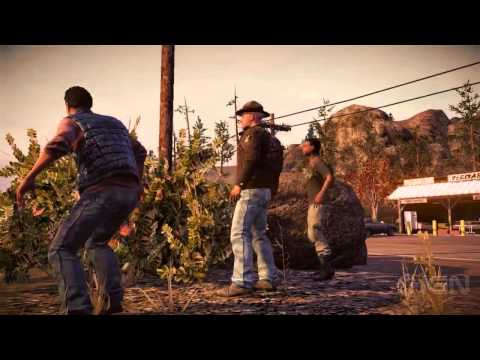 Hey, look, this game came out in 2013. That's a long time for video games, I wonder how it's managed to age so- OH GOD, ZOMBIES, ZOMBIES EVERYWHERE.
Of course, State of Decay has become something of a mainstay in the years following its release. You play as the leader of a small group of survivors, who have inexplicably managed to get this far into the almighty zombie apocalypse without going the way of the rest of humanity.
You must build and defend a base, collect resources such as food, water and medicine, and ultimately, wage gory, fluid-splattered war against hordes of the undead.
In 2015, the Year One Survival Edition was released, which is now the only version available to purchase. The new version received mixed reviews from old fans, due to a lack of innovation, but those new to the game will likely find it more than acceptable. As one disgruntled fan noted on Steam forums, it is "basically the same game". So why not grab it on the next sale?
Image Gallery
Previous Story
This is the oldest story.