Video Games Live: The World's Greatest Video Game Music Concert
Updated: 13 Aug 2015 5:45 pm
The video game music phenomenon is here!
Video game music phenomenon Video Games Live brings the industry's most beautiful melodies to the world stage!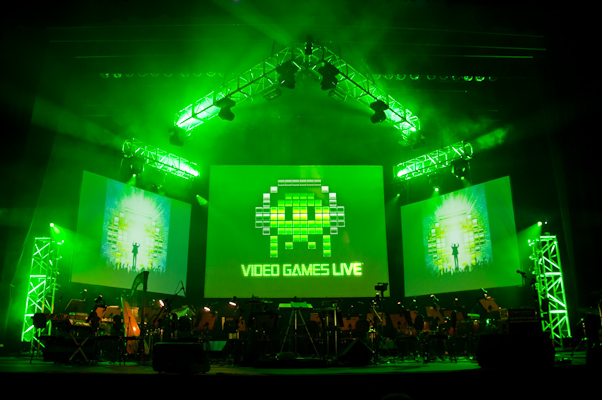 While gaming has slowly evolved to become a medium for sophisticated artistic expression, one thing has always been true: video game music rocks.
Which is why Video Games Live – a concert series combining the majesty of the symphony orchestra with our favorite video game melodies – exists.
Every concert features live performances from some of the world's finest orchestras and choirs. And the music they play? How about a mix of the old and the new, from video game franchises such as:
Super Mario Bros.
Final Fantasy
Metal Gear Solid
StarCraft
Warcraft
Diablo
Halo
Kingdom Hearts
Mega Man
BioShock
Monkey Island
Portal
Uncharted
Assassin's Creed
Command & Conquer: Red Alert
Sonic the Hedgehoog
The Legend of Zelda
Donkey Kong
Castlevania
Gears of War
Silent Hill
Tomb Raider
… and so much more!
But it wouldn't be a video game music concert without the medium's standout feature: interactivity. The show boasts segments that invite audience members up on stage to play video games while the orchestra performs music in sync with the game.
Also expect video footage of the games as the orchestra plays their music; solo performances from popular artists (including celebrated amateur musicians discovered on the internet); video game cover bands such as Random Encounter and The Megas; live action stage performers; as well as state-of-the-art special effects and synchronized lighting for every segment.
Needless to say, this is an experience that will be enjoyed not just by gaming fans, but by every one who loves music – from rock fans to classical music enthusiasts, from the young to the old. Talk about bridging a lot of generational and cultural gaps!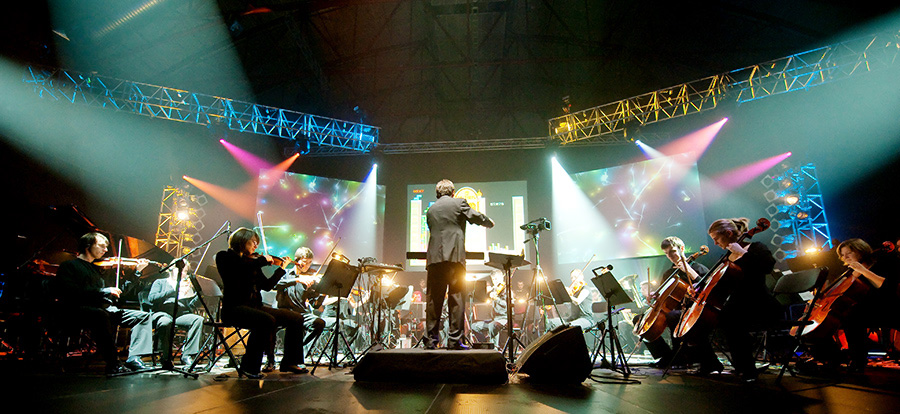 Trust us, it's fantastic!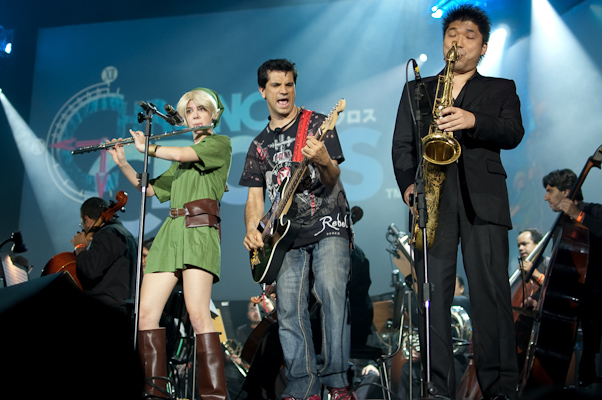 A confluence of various musical styles
More than just a music festival
Sure, Video Games Live is a celebration of the fantastic music video games have given us, but it is so much more than that. It is also a celebration of the gaming culture as a whole.
If you come early or stay after the show, you have the opportunity to meet world-renowned game designers and video game music composers. There are also video game demos, video game contests, cosplay competitions, and more. And what is a festival without giveaways and prizes to be won? Best of all, as long as you have a ticket, all these events are totally free!
A history of greatness
Produced by celebrated gaming industry veterans and video game composers Tommy Tallarico and Jack Wall, Video Games Live has been bringing gaming's musical masterpieces to fans worldwide for more than a decade.
In the show's debut on July 6, 2005, the Los Angeles Philharmonic Orchestra – a US-based orchestra that's almost a century old and which currently boasts over a hundred gifted musicians – performed for more than 11,000 people in the Hollywood Bowl. At the time, it was the world's biggest video game concert.
Since then, over 200 Video Games Live concerts have been held in cities in numerous countries, including Canada, the U.K., Mexico, Spain, France, Sweden, Germany, the U.A.E., Korea, Malaysia, China, New Zealand, and more. A variety of esteemed orchestras have performed for the events, such as the Louisiana Philharmonic Orchestra, Royal Scottish National Orchestra, and Vancouver Symphony Orchestra, to name a few.
In 2008, Video Games Live released their first album through major label EMI Classics. Known as The Video Games Live: Volume One, it made it to the Billboards at #10. It featured music from Kingdom Hearts, Warcraft, Myst, Medal of Honor, Civilization IV, and others, with a majority of the tracks performed by the Slovak National Symphony Orchestra. The album was also awarded IGN's "Best Soundtrack of the Year" and the Editor's Choice, while Game Audio Network Guild gave it the "Best Soundtrack Album" award.
Video Games Live: Level 2 was released in 2010, where it once again found its way to the Billboard charts, debuting at #8. Video Games Live: Level 3 and Level 4 have also been released in more recent years.
For having 43 video game concerts in 2008, Video Games Live holds a world record in the Guinness Book of World Records for most video game music concerts performed in a year – a record they are about to break!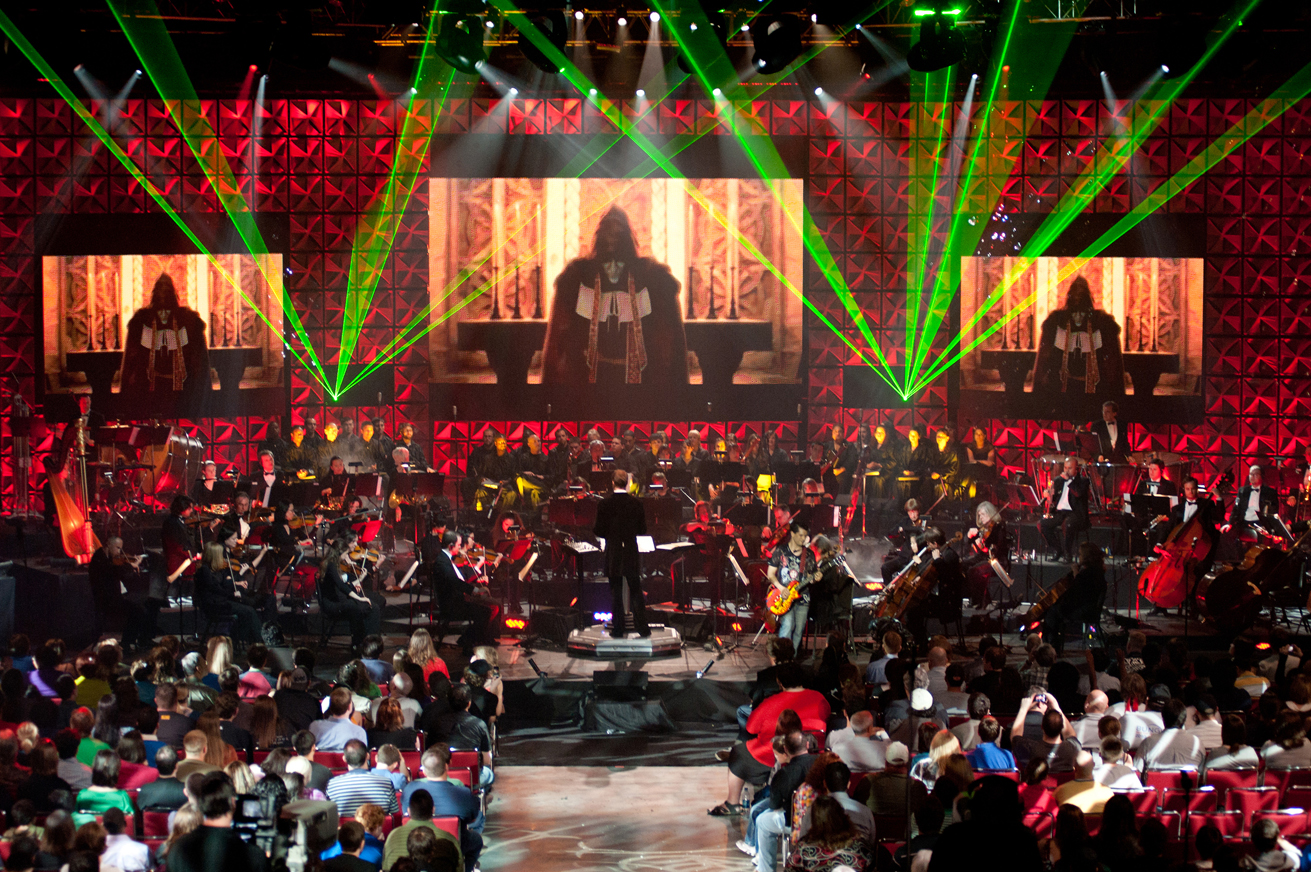 Everything you ever wanted in a video game music concert
Experience the video game music phenomenon yourself
Now that you know what Video Games Live is all about, you're probably asking: "How do I get to attend one of these awesome concerts?"
The Video Games Live website has a comprehensive list of upcoming events in your area, as well as links to sites where you can purchase the tickets. You can find that list here.
And if you live in Malaysia, you're in luck. Video Games Live will be performing at the Putra Indoor Stadium in Kuala Lumpur this August 29, 2015. This will be Video Games Live's third time in the country after successful stints in 2010 and 2012. Simply follow this link for the tickets at a discounted rate!
So what are you waiting for? Become a part of this video game music extravaganza yourself! It'll be an experience you, your friends, and your family won't ever forget.
Image Gallery