Top 15 Games Like Skyrim. If You Like Skyrim, You'll Love These Games
Updated: 03 Jun 2018 10:05 am
15 games like Skyrim that will please your desire for fantasy and adventure
15 Awesome Games Like Skyrim You Don't Want To Miss Out On
Way back in 2011, Bethesda Softworks treated us all to the widely-popular and insanely addictive TES V: Skyrim. Many of us have spent countless hours among Skyrim's frigid peaks and lush woodlands slaying dragons for their souls, battling soldiers and bandits, gleefully blasting rude peasants off of ledges, and maniacally hoarding mundane objects like cheese wheels.
Even though Skyrim recently received a facelift with the recent release of the Special Edition (forcing many of us back into that Helgen-bound wagon), nearly six years have passed and that's far more than enough time to exhaust a title, even one so large as our beloved Skyrim. Fortunately, here is a combination of newer as well as a few older games that can appeal to even the most die-hard Dragonborn. Let's start with something familiar...
15) The Elder Scrolls IV: Oblivion
The Elder Scrolls IV: Oblivion full gameplay walkthrough
Released back in 2006, Oblivion takes place in Skyrim's neighboring southern province of Cyrodiil some two centuries before the events of Skyrim. You find yourself incarcerated within the dungeons of the Imperial City and after witnessing Tamriel's emperor cut down by assassins you become entrusted with the task of delivering The Amulet of Kings to the emperor's illegitimate heir, who is the only one capable of thwarting the demonic hordes of Daedra now appearing all over Cyrodiil.
Players can choose from the same list of ten races present in Skyrim with a wide range of weaponry, armor, spells, and skills while following the main questline or free-roaming Cyrodiil's open landscape.  Oblivion is a great choice for newer Elder Scrolls fans who maybe want to familiarize themselves more with the world of Tamriel.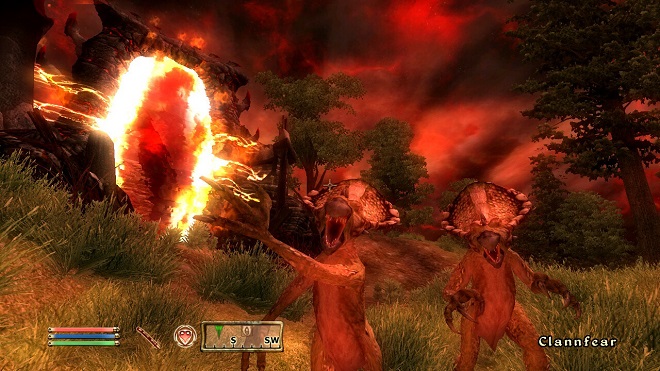 Stop right there, Daedric scum!
We've never met an undead demonic sorcerer-king we couldn't handle.
14) Assassin's Creed IV: Black Flag
13 Minutes of Caribbean Open-World Gameplay | Assassin's Creed 4 Black Flag
Set during the early eighteenth century during what was known as the "Golden Age of Piracy", this installment of the franchise has players take on the fictitious role of Edward Kenney, an ambitious pirate captain who unwittingly stumbles into the conflict between the Templars and Assassins. Players get the opportunity to visit and explore places throughout the Caribbean like Havana and Nassau, as well as meet and interact with some of the most infamous real-world pirate captains like Edward "Blackbeard" Thatch and Calico Jack among others.  
Fans of Skyrim's open-world exploration and melee combat, as well as pirate enthusiasts and history buffs, will appreciate what Assassin's Creed IV: Black Flag has to offer in that regard.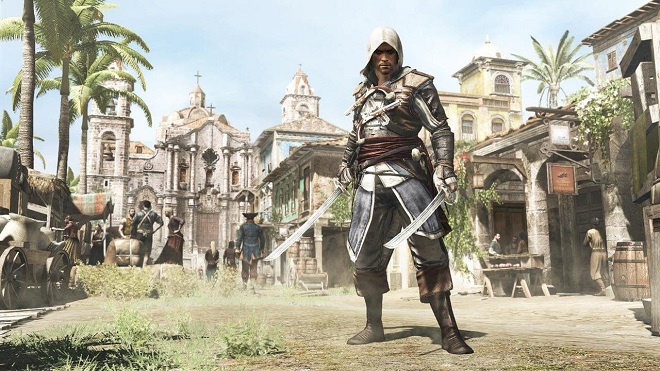 These cutlasses are made for cutting, and that's just what they'll do...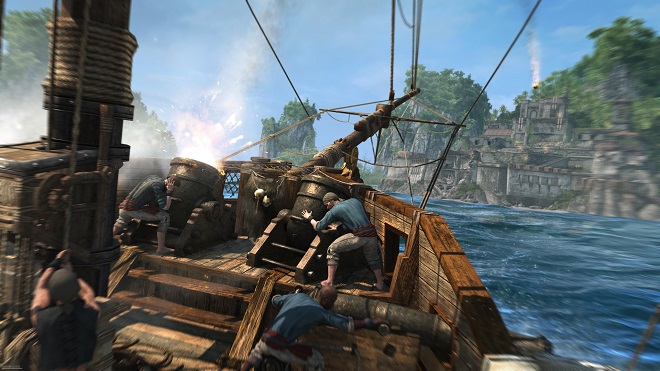 Take to the open seas in an upgradable ship and loot, pillage, and burn the Caribbean until your greedy little heart is content.  
13) Black Desert Online
Black Desert Online gameplay
A strange Black Spirit is bound to you and is possibly a link to the mysterious Black Stones, a dangerous source of power that caused the collapse of an ancient civilization in a place called the Black Desert by some, or by others the Red Desert, because of the blood spilt in its lands over time. The first MMORPG on the list, Black Desert Online showcases many features Skyrim veterans will probably immediately recognize: sandbox-style open world, mounted combat, and in-depth customization of your player character, all centering around a clash between two rival factions known as the Republic of Calpheon and the Kingdom of Valencia.
In doing away with the traditional MMO control style and focusing on manual, third-person combat and dodging, players of Skyrim and other action-oriented RPG's should feel right at home with Black Desert Online.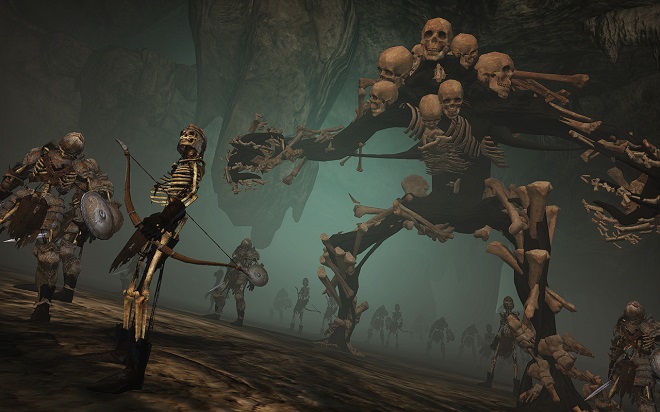 There's nothing like going up against a few skeletal minions to get the blood pumping.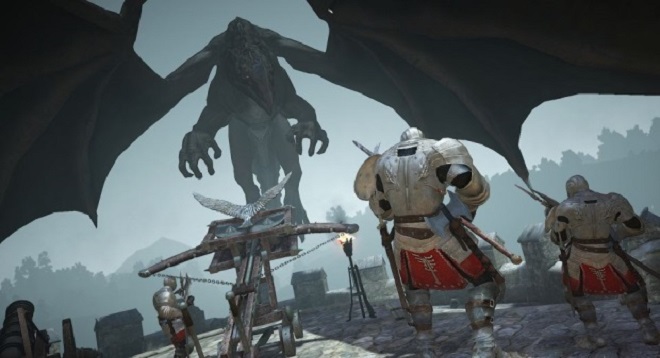 If you could just hover in place for one, more, second...
12) Kingdoms of Amalur: Reckoning
Kingdoms of Amalur: Reckoning gameplay
Avid readers of fantasy literature should know the name R.A. Salvatore by heart, and Elder Scrolls enthusiasts might recognize the name of designer Ken Rolston, both of which were part of the team behind Kingdoms of Amalur: Reckoning. Set in what's known as the Faelands, with nearly 10,000 years of history and lore written by Salvatore, the player is brought back from the dead as the "Fateless One" and is thrust into a conflict with the followers of an upstart god while simultaneously piecing together the circumstances of their previous death.
Kingdoms of Amalur: Reckoning utilizes "destiny", which serves as the character class system and focuses on three branches of Might, Finesse, and Sorcery, similar to the three general types of skillsets featured in Skyrim.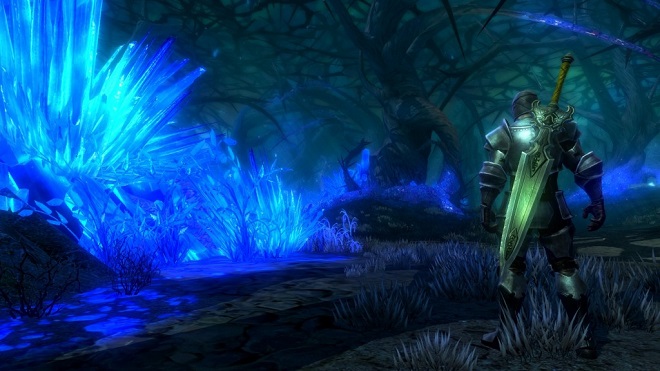 Often times a large sword is required...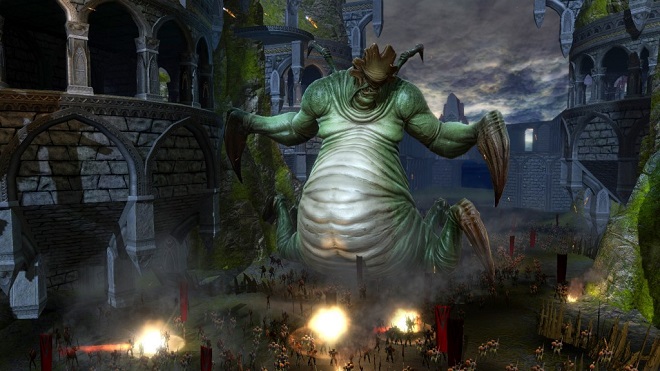 ...to solve large problems.
11) Lord of the Rings Online
Lord Of The Rings Online gameplay
Many will consider J.R.R. Tolkien to be the godfather and progenitor of what we have come to know as "high fantasy", and many of the settings and universes we see in games draw inspiration directly or indirectly from his work. While Tolkien gave us a detailed look at Middle-Earth through The Hobbit and The Lord of the Rings, much of the world he created remains a mystery and games like the Lord of the Rings Online expand upon and flesh out some Middle-Earth's unknown elements.
Players can start as one of the classic races (Elves, Dwarves, Men, or Hobbits), form a group of players, or "fellowship" as it's called in-game, battle Sauron's forces, and traverse well-known areas like the Shire, Moria, and Rohan as well as Middle-Earth's more mysterious locations like Angmar and Forochel.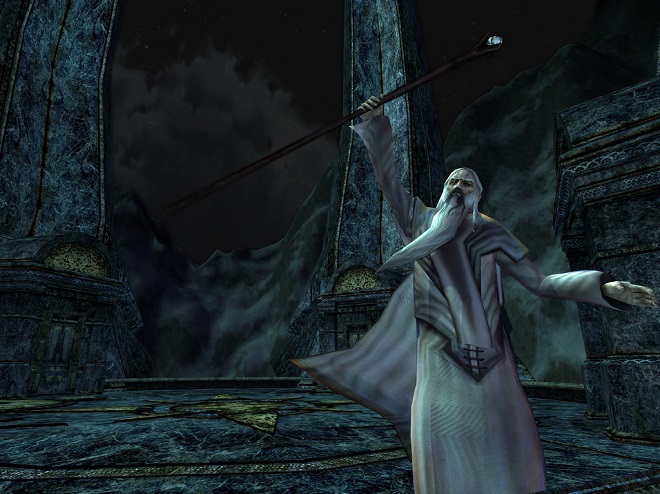 Sometimes, the bad guys are the ones wearing white.
Hopefully no pesky elven archers will come along to ruin your kill count.
10) Dark Souls 3
Dark Souls III gameplay
Concluding the acclaimed series, Dark Souls III pits the player, or "The Ashen One", against an array of horrifying and unforgiving monstrosities in the Kingdom of Lothric with the goal of reviving the Lords of Cinder to stem the rising hordes of undead and to restore the Age of Fire.
Dark Souls III has multiple endings with plenty of the furious hack-and-slash gameplay it's known for,  along with the magic system returning from Demon's Souls.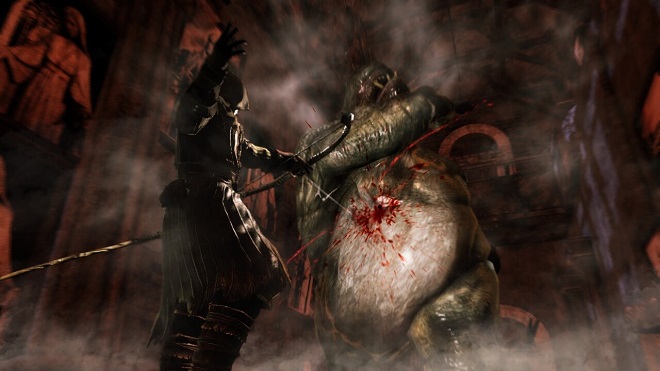 Feeling a noticeable lack of gruesome antagonists in your life? Look no further.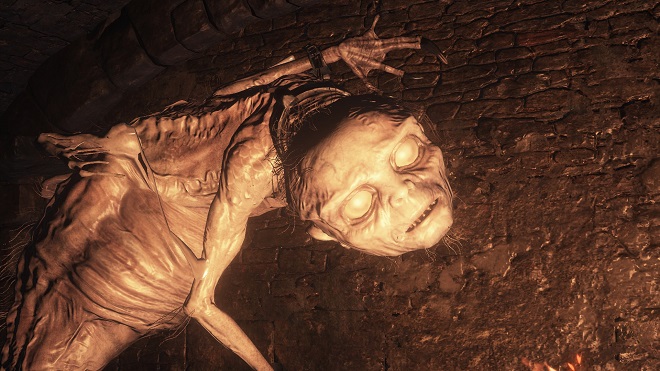 Sweet dreams. Maybe you should leave a light on?