Scum Posts a Sneak Peek of a New Outpost
Updated: 12 Nov 2021 8:31 am
Brand new outpost. Looks a little cold...
Scum has posted a sneak peek of a brand new outpost on a small island.
On 10 November 2021, Scum posted a Tweet containing a brief look at a new island outpost. The island appears to be in the middle of a small lake, with snow-covered hills surrounding the lake.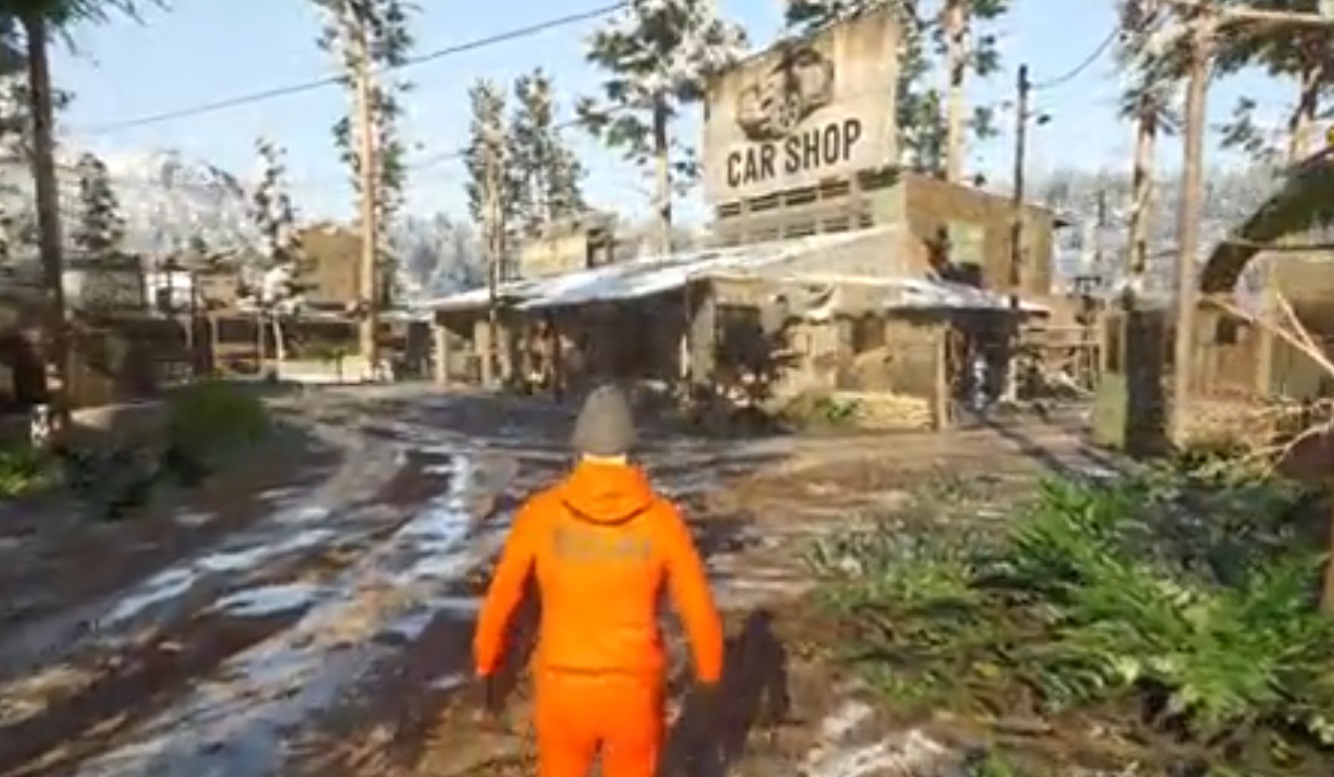 Car shop. Image by Scum.
Around the island, there are several docks that would be able to dock relatively small boats with ease. 
In the water around the island, there appear to be green reeds, which, along with the trees on the island, are the only green things in sight as the area surrounding the lake is completely covered in snow.
The outpost is mostly surrounded by a tall wooden palisade fence. A quick walk around the island reveals several features. One of these is a centrally-located car shop with a giant excavator standing outside.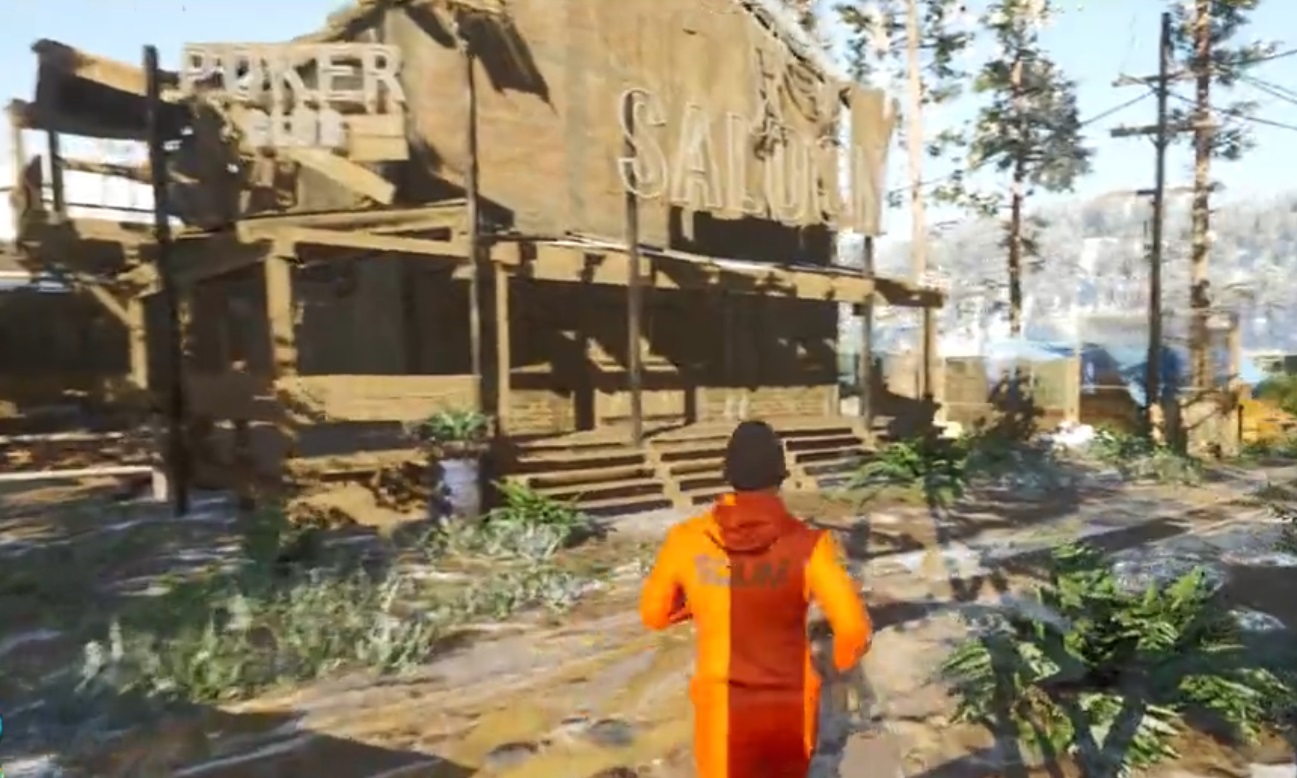 Saloon and poker club. Image by Scum.
Right around the corner from the car shop, there is a saloon for those on the hunt for some happy juice. Additionally, there is a poker club at the saloon, if anyone wants to be so daring as to risk their precious resources for a chance to win big.
There are several large storage sheds and shelters around the outpost, which are navigable via extremely muddy dirt tracks that are half frozen with the cold weather.
So far no details have been revealed regarding the release of an update containing the new outpost and potentially a variety of new features and changes to improve the game.