Scum Announces Slick New Ride and a Double-Barrel Shotgun
Updated: 21 Oct 2021 2:20 am
Time to raise some hell!
Scum, an open-world multiplayer survival game recently released the Hell Riders update and has just announced the addition of a brand new double-barrel shotgun and Marley Travison motorcycle to the game.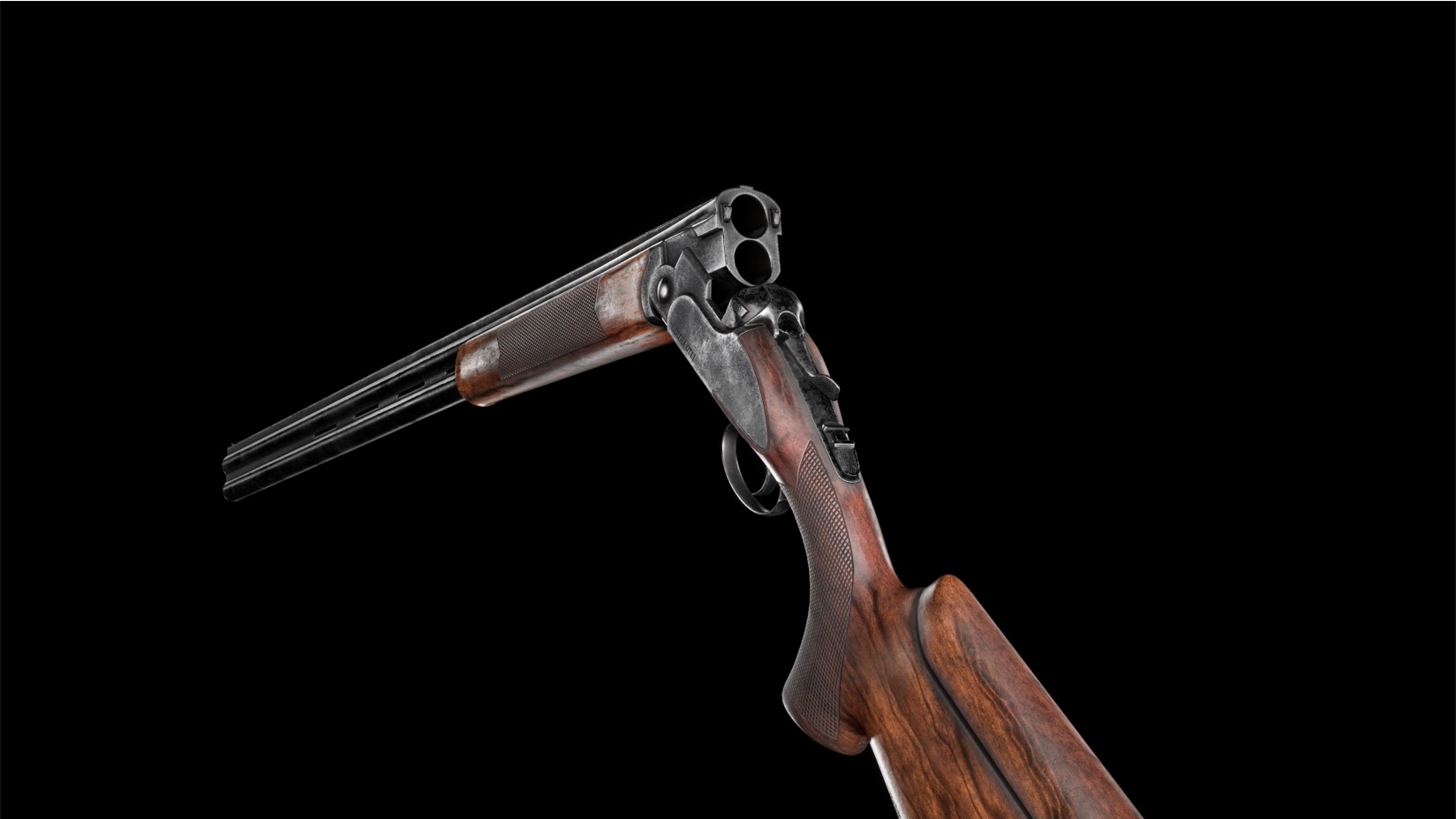 Double-barrel shotgun. Image by Scum.
The Hell Riders update bought a plethora of improvements to the game, fixing a variety of issues, and reworking key aspects of the medical aspect of the game. Two of the additions with the update were motorcycles and some new revolvers. Yesterday, the addition of a brand new motorcycle and double barrel shotguns was announced.
The addition of double-barrel shotguns has a variety of implications. Shotguns in general are great for close-range combat and double barrels are a classic. There are several advantages to double-barreled shotguns. 
Firstly, break-action shotguns are significantly lower maintenance than pump-action or semi-auto/automatic shotguns due to the lack of moving parts and the fact that the action is completely sealed, making them more weatherproof than other shotguns.
Secondly, a different type of shell can be loaded into each barrel, making the shotgun more versatile in that it can be used in slightly longer-range fights and short-range depending on the circumstances of the fight. 
The primary disadvantage of double-barrel shotguns is that a reload is required every two shots, however, with practice, this can be done very quickly, especially with over-under shotguns such as the one being added to Scum. 
With the way Scum works, reload times could potentially be reduced depending on which of their character skills the player chooses to develop.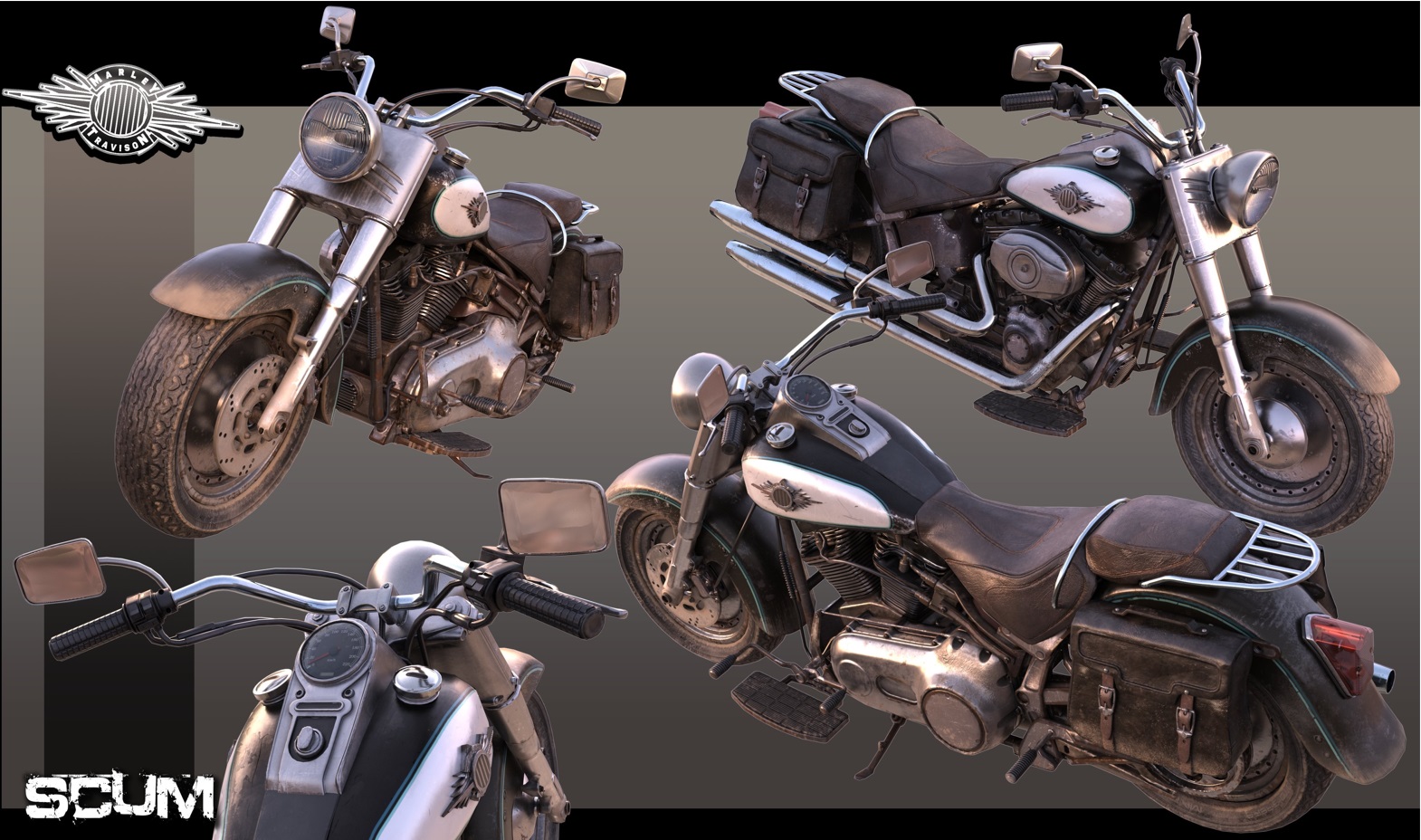 Marley Travison. Image by Scum.
The Marley Travison plays on the name 'Harley Davidson' and brings a similar type of motorcycle to Scum. Besides a leather seat cover and twin chrome exhausts, the Marley comes with dual saddlebags for storage and space for a passenger. Time for the Scum bikers to ride with a little style!