New Survival Game "Xera" Seeks $25,000 in Kickstarter Funding
Updated: 18 Apr 2018 8:55 am
"There's so many of them! Release the electric dogs!
Xera: Survival is an open-world multiplayer survival game being developed by Spotted Kiwi Productions, based in New Zealand, with Joshua Harrington as lead on the project. In a world populated by killer humanoid robots, it is your job to survive and do what you can to eliminate the threat.
Harrington states on his Kickstarter that he is an avid gamer, and his fascination with artificial intelligence and its rapid growth in recent years is what helped give birth to Xera. It is one of the first titles in the survival genre to have a malevolent artificial intelligence as the enemy.
Xera: Survival Gameplay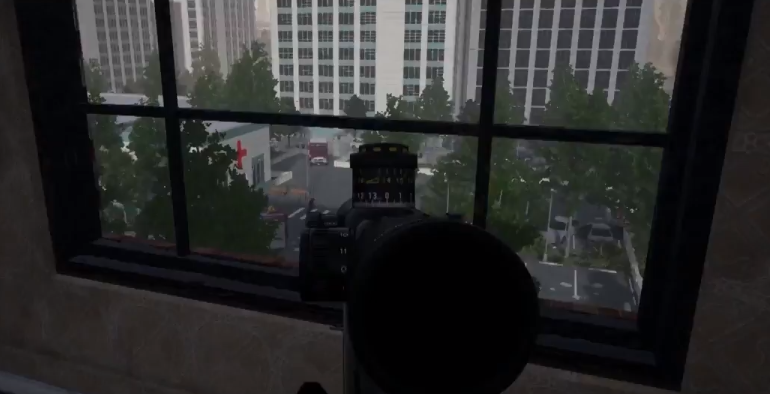 Xera: Survival was built from the very beginning with multiplayer in mind. The developer feels that it gives gamers a higher value experience.
Starting out, map capacity is capped at 50 players per map. There are plans to implement a larger, 100-player map, but the team wants to observe and measure both server performance and gameplay quality on the smaller maps.
Loot and Inventory
Much like other survival games, there is loot to be gathered around the world of Xera. In-game loot and resources continually regenerate over time, so it is recommended players check back in places they've visited before.
In Safe Zones, there is a special storage known as "Global Inventory." Placing your items in this inventory allows you to take bring along weapons and items if you choose to cross into a foreign server. For example, if you found an AR-15 on the European Server and you want to play with your friend in the U.S. on an American Server, placing your firearm in the Global Inventory will give you access to it when you cross to the other server and make it to a Safe Zone.
Custom Player-Owned Servers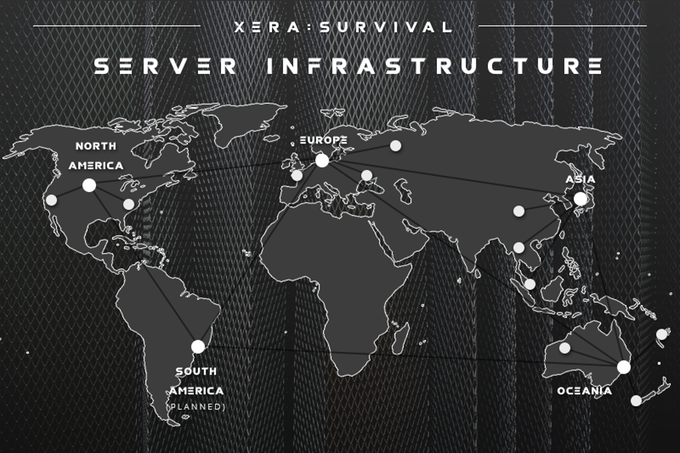 Players will have the opportunity to buy their own servers while playing Xera: Survival. They can either leave default settings as they are or customize the server to their liking. Xera: Survival's Kickstarter warns that once a player-owned server is customized, it will no longer connect with official servers. Spotted Kiwi Productions will host servers that players will be able to purchase in-game through a special menu.
Additionally, these servers come with tools to kick or ban players from the server.
Xera: Survival Trailer
The crowdfunding campaign ended on Saturday April 7, 2018 and the project did not meet its goal.
Josh explained his feelings on Kickstarter about the project not meeting the funding deadline:
"While this is extremely disappointing, there is still a lot to take away from the campaign. The game has reached a whole new audience and we've seen an influx of new members joining the community.
I will not be starting another Kickstarter campaign – instead I will be focusing on development.."
He goes on to explain that development will continue with a closed Alpha. If anyone wishes to continue supporting Xera: Survival, one of four pre-order packages can be purchased at https://xeragame.com/.