Top 10 Kickstarter Games That Failed to Deliver
Updated: 16 Nov 2018 9:53 am
Crowdfunding your game through Kickstarter can be difficult and risky in itself, but for some developers it's what comes next that poses the real problem.
Kickstarter Games That Failed to Deliver To Fan's Expectations
Over the last decade, the online crowdfunding giant Kickstarter has served as both an incubator and launchpad for numerous great games. Crowdfunding offers game developers an alternative to the traditional means of getting their games into the hands of players, allowing them to cut out the middlemen who normally finance projects (in this case, publishers) and instead rely on money donated by a larger pool of private backers—regular people like you and me. This creates a unique relationship between developers and backers; developers' projects live and die based on backers' ability to fund them, and backers can become increasingly frustrated when development cycles inevitably hit turbulence. A lot can go wrong after a game is funded, so read on and we'll explore a few of the biggest failures in crowdfunded gaming.
10. Godus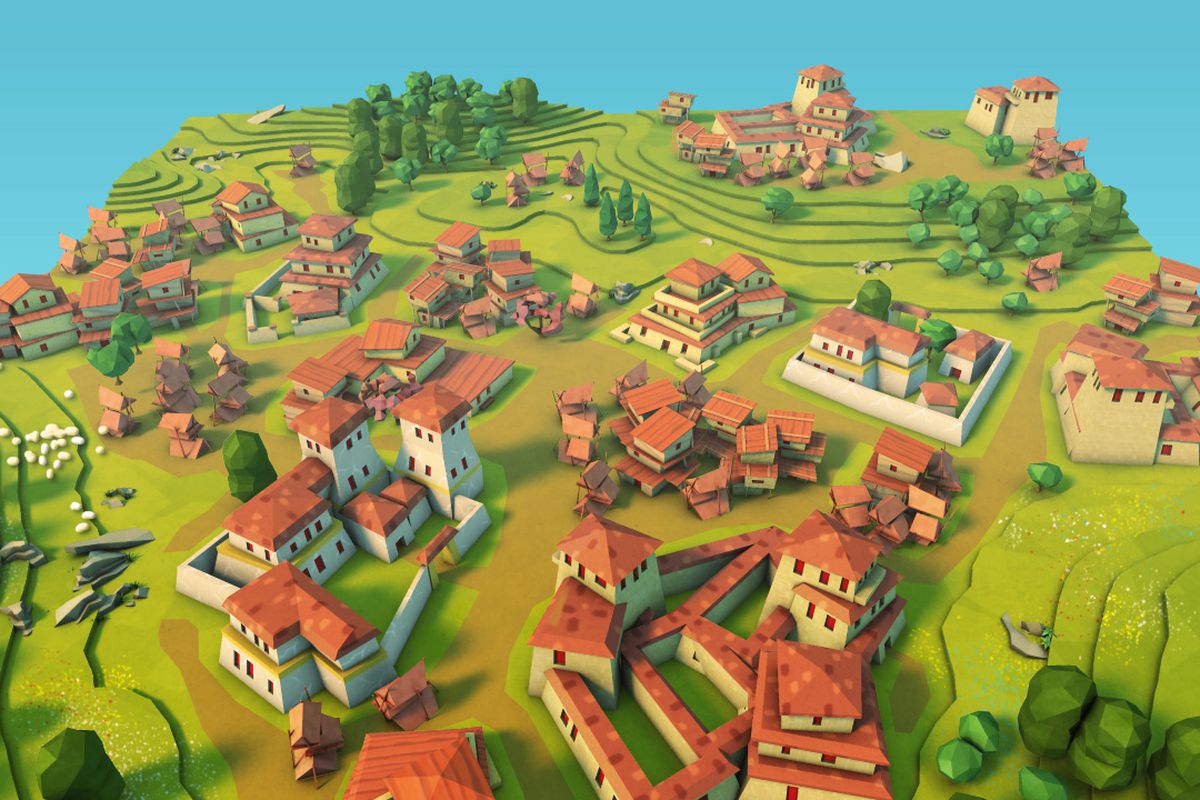 Kickstarter opened: November 21, 2012
Funding: $675,739
Developer: 22cans
Developed by Peter Molyneux (of Fable franchise fame) after his departure from Lionhead Studios, Godus is a civilization simulator that allows you to live out your own creation myth from the perspective of the creator. It's Molyneux's spiritual successor to Populous, his earlier god sim that defined the genre as it exists today.
Despite Molyneux's intentions and promises, Godus was a complete critical failure upon launch. The game released in an unfinished state, with its gameplay lacking in depth and core features like its promised online hubworld having been cut from the game. Godus was originally planned to release on PC, Mac, Linux, and mobile platforms, but its Linux release never came to fruition. While the game's PC and Mac versions did see the light of day, development resources for the game's free-to-play mobile version reportedly took priority over the other two. This was ultimately was an unnecessary sacrifice, as the mobile game was also critically panned. Having already established himself as a serial promise-breaker over the years, all the above (coupled with 22cans' downright snub of a high-profile contest winner) may prove to be the final nail in the coffin for Peter Molyneux's career.
9. Mighty No. 9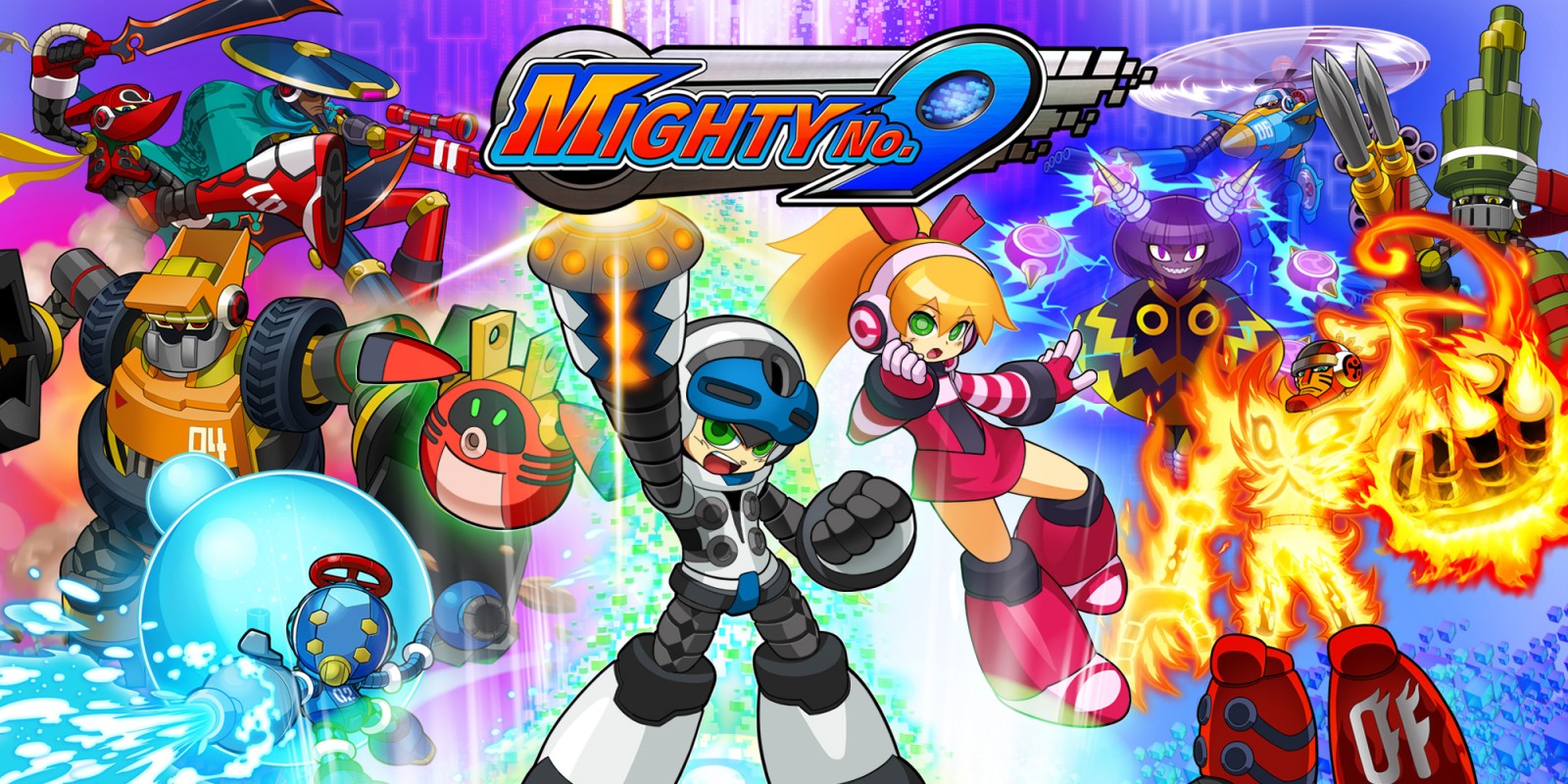 Kickstarter opened: August 31, 2013
Funding: $3,845,170
Developer: Comcept
Keiji Inafune's Mighty No. 9 is a 2.5D side-scrolling action platformer, in which players run, shoot directionally, and use novel abilities in their quest to defeat main character Beck's eight mighty android siblings. If that sounds similar to the Mega Man series, it's because Inafune was Mega Man's co-designer and longtime series producer at Capcom, and Mighty No. 9 was conceived as a spiritual evolution of the Mega Man franchise following its perceived abandonment by Capcom (a brief glance at Beck's design shows Inafune wasn't really trying to be subtle about it).
In 2013, Mighty No. 9 seemed like a potential watershed moment for crowdfunded indie development. By raising nearly $4 million on Kickstarter—which was practically unheard of at the time—Inafune and his team demonstrated that developers could secure large injections of cash reliably and quickly without having to deal with the greed and internal politics of a large publisher like Capcom. Over the course of development, though, Mighty No. 9 suffered from numerous delays, visible graphical downgrades with the release of seemingly every gameplay demo, and Inafune's poor decision to start a second, failed Kickstarter for an even more ambitious project called Red Ash before Mighty No. 9's delayed launch. Mighty No. 9 now serves as a cautionary tale to consumers, and it roughly translates to, "No matter how much money you throw at a game, it still might suck when it finally comes out." In a cruel twist of irony, Capcom has since gone on without Inafune to break Mega Man's eight-year-long hiatus by releasing Mega Man 11 in October 2018, receiving favorable reviews.
8. The Stomping Land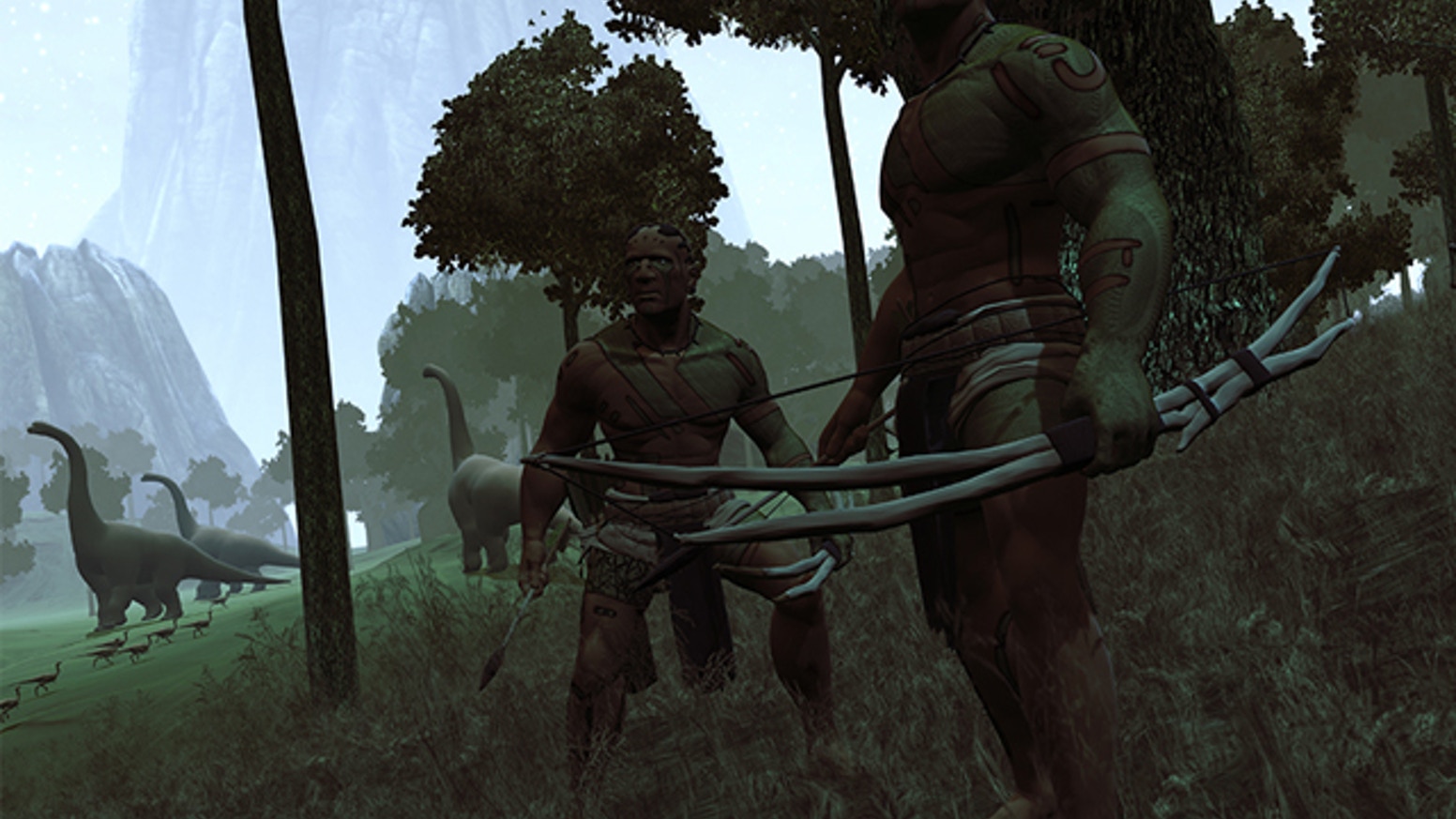 Kickstarter opened: May 7, 2013
Funding: $114,060
Developer: Alex Fundora
The Stomping Land is an online survival game very similar conceptually to ARK: Survival Evolved in its inclusion of fearsome dinosaurs. Backers were hopeful that it could provide some healthy competition to early access heavyweights DayZ and Rust, however…
Developer Alex Fundora inexplicably never updated the game after its release! All up until launch, Fundora regularly shared updates on the The Stomping Land's development with his Kickstarter backers, and in those updates he clearly outlined his vision for post-launch support for the game. Unlike some other crowdfunded projects, The Stomping Land released on time in May 2014—at which point Fundora fell completely silent, and he hasn't been heard from since. Understandably, backers were confused and frustrated when they realized Fundora had apparently walked away with their money and left them with a game that would never receive so much as a patch in an online genre that succeeds or fails based on post-launch support. Fundora apparently abandoned not only his fans but also his development team; according to one of the game's modelers (who understandably gave up on the game after some time), Fundora still owed him payment for his work on The Stomping Land as of early 2015.
7. CLANG
Kickstarter opened: June 9, 2012
Funding: $526,125
Developer: Subutai Corporation
CLANG was a promising medieval sword-fighting game being spearheaded by author-turned-game designer Neal Stephenson. Like Chivalry: Medieval Warfare and the Mount and Blade series, the game sought to revolutionize melee combat and bring authentic Dark Ages warfare to players.
Although its Kickstarter campaign raised hundreds of thousands of dollars, CLANG never came to be. According to Stephenson (who had the decency to actually respond to his dismayed backers, unlike a certain developer whose name rhymes with Pundora), the game failed to secure further funding after its initial crowdfunding because "it wasn't very fun to play." Stephenson admitted that, while some factors of this failure to launch were outside of what his team could control, this was partially due to his fixation on historical accuracy over gameplay. At the end of his final project update, Stephenson encouraged backers to sign up for what essentially amounted to a mailing list for his future work, stating, "It is possible that these projects will one day yield bonus rewards for CLANG backers, but no guarantees can be made on that front since these projects are just getting off the ground and will likely involve entities other than Subutai Corporation."
6. Yogventures!

Kickstarter opened: April 6, 2012
Funding: $567,665
Developer: Winterkewl Games
Conceptualized by popular gaming YouTube channel Yogcast, Yogventures! was planned to be an open-world crafting game with procedurally generated worlds. With Yogcast's Lewis Brindley's and Simon Lane's claim to fame being their Minecraft videos and streams, how hard could it possibly have been for them to crowdfund and publish a Minecraft clone?
Evidently, very hard. Owing both to Yogcast's total inexperience in publishing games and the fact that it was contracted developer Winterkewl Games' first foray into development, Yogventures! died fairly early on in its production. An early and particularly harmful setback came when a senior artist at Winterkewl left the project only two weeks into development, taking $35,000 in backer money with him. Deadlines came and went with few to no results, and what bits of the game Winterkewl did showcase were frequently lacking in the eyes of backers and Yogcast alike. In a desperate attempt to stave off cancellation, Winterkewl founder and lead developer Kris Vale pledged a large sum of his own money to the game's production—a risky move which is alleged to have greatly strained his home life. In the end, Yogventures! was put out of its misery in 2014, and it almost goes without saying that Yogcast and Winterkewl Games don't work together anymore.
5. Unsung Story: Tale of the Guardians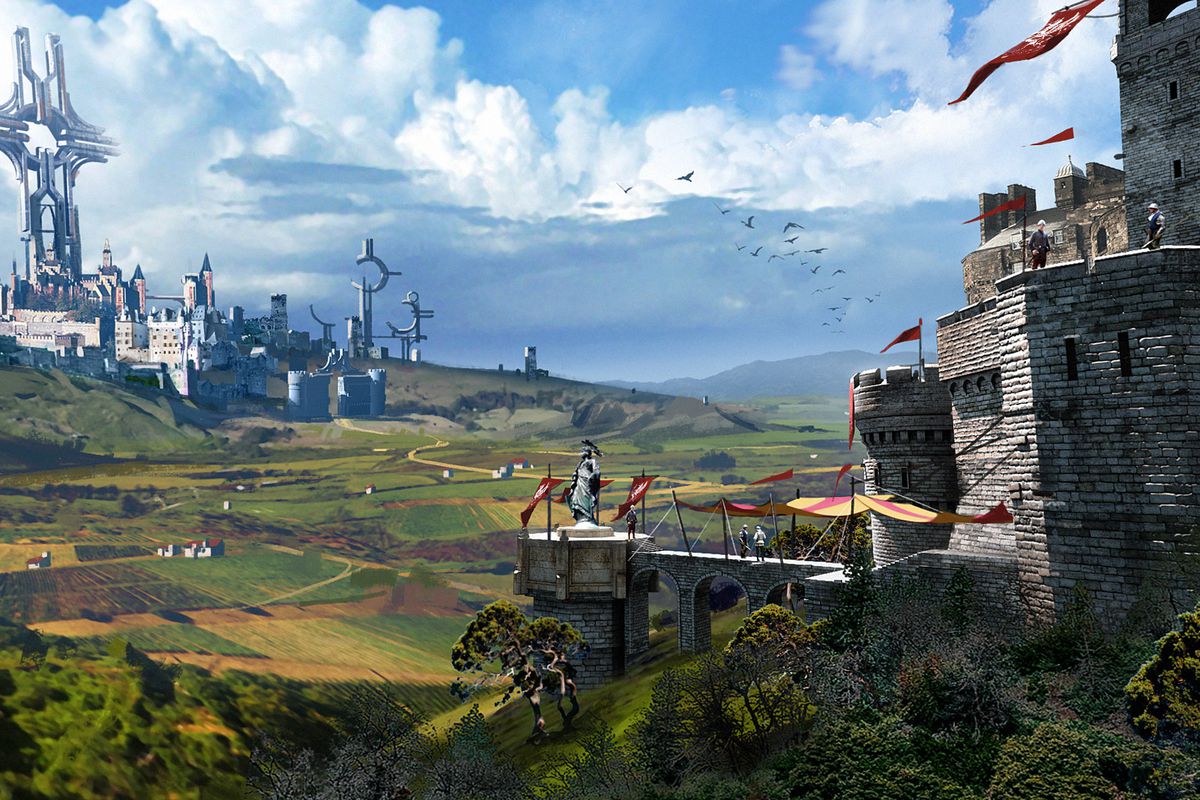 Kickstarter opened: January 14, 2014
Funding: $660,126
Developer: Playdek and Little Orbit
A planned spiritual successor to the Final Fantasy Tactics spin-off series led by former Square Enix director Yasumi Matsuno (noticing a pattern here?), Unsung Story: Tale of the Guardians promoted itself as a tactical RPG rooted in a story spanning a century-long fictional war.
Like the others on this list, Unsung Story faced a laundry list of hurdles in its development after securing initial funding and was all but cancelled in 2016. Nevertheless, developer Playdek continued to issue updates to increasingly frustrated backers as they scrambled to salvage a playable build of the game. Luckily, the game found its savior in publisher Little Orbit, who acquired the IP and are now funding the game. Since then, Unsung Story has managed to stay afloat without considerable compromise to backers' or Playdek's vision for the game, and—according to their Kickstarter's most recent update in October 2018—the game is still on the path to release. Such a long launch delay is far from a victory, but it certainly beats the status quo of outright cancellation.
4. Code Hero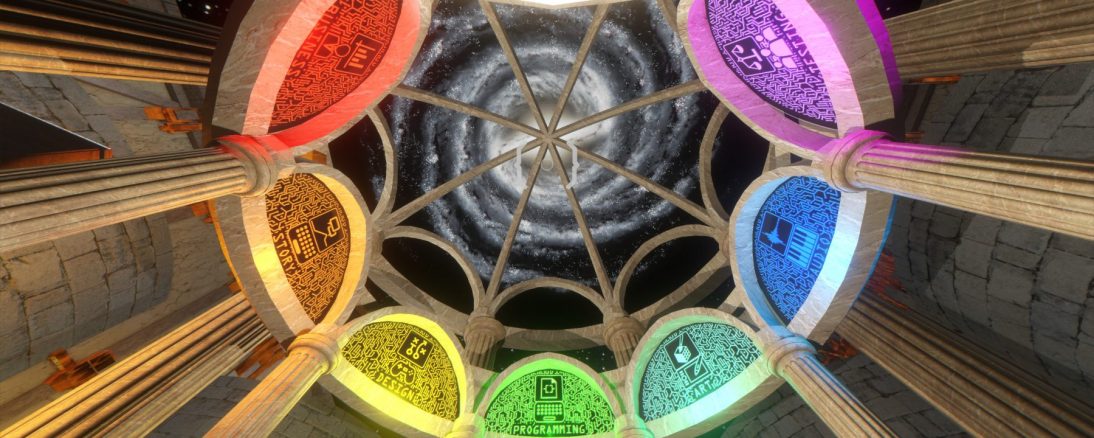 Kickstarter opened: December 26, 2011
Funding: $170,954
Developer: Alex Peake
Code Hero: A Game That Teaches You To Make Games (doesn't exactly roll of the tongue, does it?) was an ambitious project that looked to approach coding lessons via educational gameplay. While its concept images on Kickstarter were a bit rough around the edges, Code Hero seemed like a novel way to learn programming languages and have fun while doing it.
Since 2014, things have looked fairly grim for Code Hero. Progress was slow and unsatisfactory two years into development, and the project coordinator announced his departure from the team, saying that "further updates will be up to [lead programmer Alex Peake] to decide." Now working as a one-man development team, Alex Peake has since failed to issue any further updates to Code Hero's backers. Whether Peake has decided to wordlessly pull the plug on his project or if he is silently wrestling with his project in development hell is anyone's guess, but it's a safe guess that backers of Code Hero probably won't be receiving a return on their investment anytime soon.
3. Unwritten: That Which Happened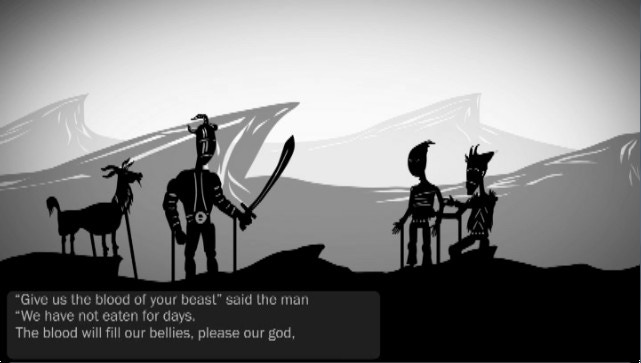 Kickstarter opened: January 13, 2013
Funding: $78,017
Developer: Roxlou Games
Unwritten: That Which Happened appeared to be a promising indie title on the horizon a few years ago. It had a dark and interesting premise, an art style that lay somewhere between cave art and Lovecraftian horror, and a gameplay loop that sounded vaguely similar to the caravan mechanics featured in The Banner Saga series.
In a cruel twist of fate, Unwritten's lead developer Joe Houston was left with no choice but to suspend his progress on the game a year into development in what is inarguably one of the most tragic Kickstarter stories. Rather than the usual suspects of mismanagement and poor planning, the causes for the project's halt were the ailing health of his wife and daughter and his need to take on more pofitable work in order to provide for his family. Houston's final update to Unwritten's Kickstarter came a short while after initially announcing the project's suspension in 2014.
2. Ant Simulator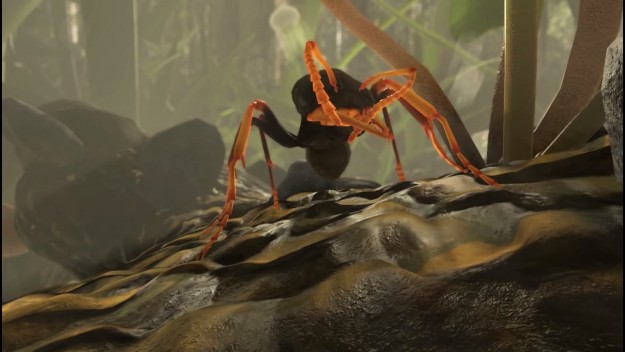 Kickstarter opened: May 1, 2014
Funding: $4,459
Developer: ETeeski
Made as an offshoot of the questionable Ultimate GameDev Tutorial by developer ETeeski, Ant Simulator 2014 was developed in a 48-hour game jam as a testimony to their main product's effectiveness. Unexpectedly, Ant Simulator caught the eye of those who played its first build, and ETeeski created a Kickstarter page specifically for the spin-off project, hoping to turn it into a full-fledged game.
In his final update video to the Ant Simulator Kickstarter page, lead developer Eric Tereshinski (for whom ETeeski is named) revealed that two business partners had spent the "overwhelming majority" of the game's crowdfunded money on "liquor restaurants, bars, and even strippers." Accordingly, Tereshinski left the team, and shortly thereafter Ant Simulator was cancelled and its Kickstarter page was removed. Tereshinski has since backtracked on his initial claims, though it's interesting that neither of his former partners have ever stepped forward to set the record straight.
1. Star Citizen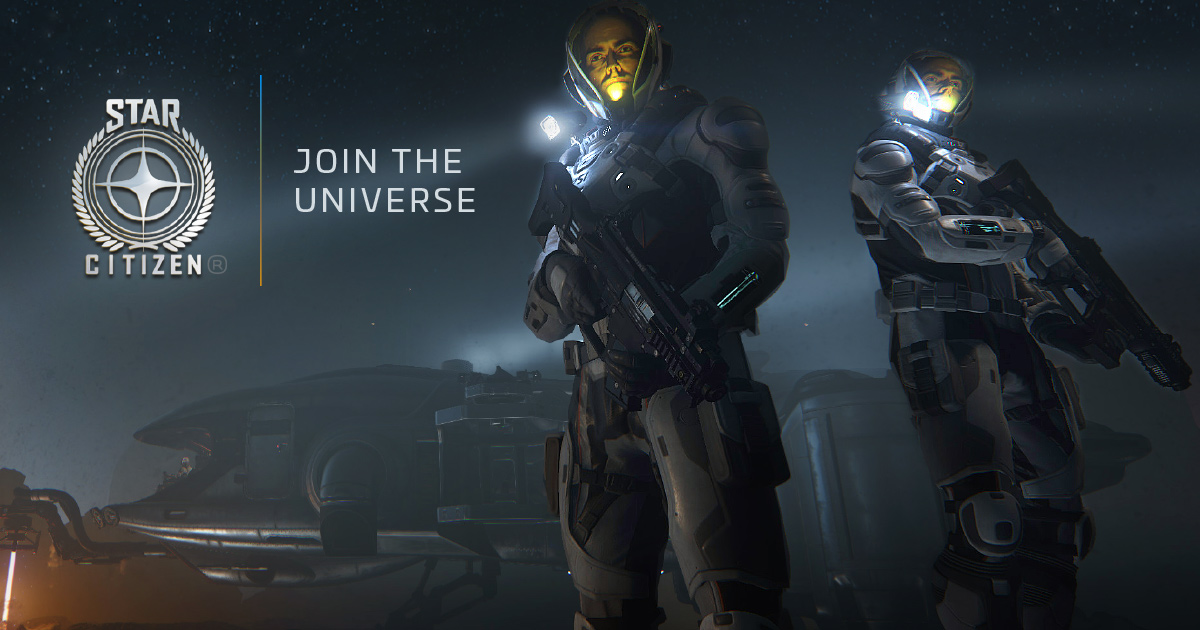 Kickstarter opened: October 18, 2012
Funding: $2,134,374
Developer: Cloud Imperium Games
Star Citizen is supposed to be the culmination of everything Wing Commander creator Chris Roberts has ever worked for. The game will sport a massive universe, replete with star systems and planet surfaces that players will be able to fully explore, ship-to-ship combat on a scale rivaling EVE: Online, a first-person mode for when you're not piloting your ship, a campaign inspired by Roberts's earlier work, and more—it is an understatement to say that Star Citizen is an ambitious undertaking.
As with other titles mentioned here (but to an extreme to which the others can't really compare), Star Citizen may be too ambitious to ever release in a completed state. Roberts's brainchild was announced in 2012 and was originally slated for release sometime in 2014. Four years have passed since that tentative release year, yet backers are still encouraged to donate whatever money they can spare on the game's official website. The game has fallen under heavy criticism over the years, and some accuse Roberts and Cloud Imperium Games of taking advantage of their most loyal fans' generosity. This is made all the more likely when considering that some of the game's most exclusive ships were being sold for thousands of dollars a pop earlier in development. Granted, the most expensive ship on the game's marketplace today is "only" upwards of $600, which is peanuts compared to a $15,000 ship. However, for the price of that single $600 ship, you could buy six AAA-budget games released in the last year at full price, and not one of them would be Star Citizen.
You may also be interested in: