Battlefield 1 Estimated To Have Sold More Than 15 Million Copies
Updated: 28 Jul 2017 4:09 am
An infographic that EA revealed, showing the huge success of Battlefield 1 during the reveal stage of development.
Analysts Raise Their Estimates Of Unit Sales For Battlefield 1 To 15 Million Copies
Riding closely on the coat tails of its competitor Call Of Duty, Battlefield looks to be taking second place in the list of top selling games in the United States. Morgan Stanley, a well-respected Wall Street financial firm has their analysts release a statement saying that "We are raising our Battlefield fiscal third quarter unit estimates by 2.6 million to 15 million. That's based on strong third party data trends and our proprietary price tracker showing that Battlefield was the second least discounted title this holiday season, which we view as a sign of strength."
Morgan Stanley analysts also said "Battlefield's outperformance sets up well for next year as it is likely to lead to higher digital map revenue."
Indications Of A Hugely Successful Future For The Battlefield Franchise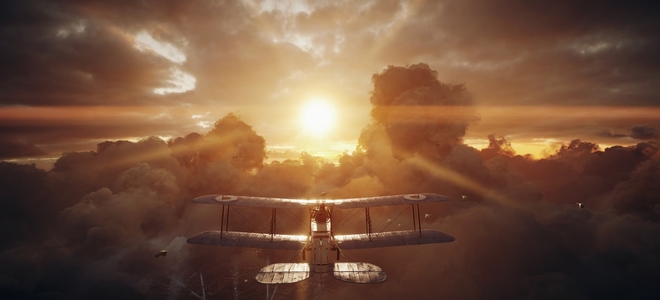 The 3d scanning technology used to achieve realism in the game has helped skyrocket Dice's reputation for making quality games.
Another great indication of the success of Battlefield 1 can be seen by looking at the stats of the Game Trailer on YouTube. As of the time of writing the view count for the game trailer are 53,999,362 views showing that a large percentage of the gaming community was interested in the game. The trailer also got 41,729 dislikes from viewers, which may seem a very high figure until you see that there are also 2,140,393 likes.
According to the NPD, an Australian market research and trends analysis firm, Battlefield was the second best-selling title in the United States and that these figures were based upon both physical and digital sales of the game. The other games that made the NPD's list were, in order of best-selling, are Call of Duty: Infinite Warfare, Battlefield 1, Tom Clancy's: The Division, NBA 2017, Madden NFL 17, Grand Theft Auto 5, Overwatch, Call of Duty: Black Ops III, FIFA 17 and Final Fantasy XV.
According to an infographic released by Dice about the beta for Battlefield 1, over 13.2 million gamers took part in the testing. This is no small number when it comes to beta's and in fact inspired EA to make claims that the Battlefield beta was the best beta they had ever seen before.
What Others In The Game Industry Are Saying About Battlefield
Video games analyst ZhugeX, from China based financial advisors Niko Partners points out that "all of the above games went on to sell more than their beta player base within 3 months of launch."
A United Kingdom games market research company named Chart-Track produced data that showed that Battlefield 1 sold more copies in the first week than both Battlefield Hardline and Battlefield 4 earned combined in their first weeks respectively.
In an article named "Battlefield 1 Player Base Doubled Battlefield 4 At Launch" the author Boston Blake states "At its current rate, it wouldn't be surprising to see Battlefield 1 outperform expectations and put the Battlefield franchise back on top as a leader in the shooter genre."
With all of these combined factors mentioned above it is pretty clear to see that the future of the Battlefield game and franchise are both bound for huge success, especially as Dice release the remaining 3 DLC's in the future.
Image Gallery