Top 15 New & Upcoming Shooters that Will Blow You Away
Updated: 18 Jul 2019 5:28 am
Get ready to blast your way into the wee hours of the morning with these new action shooters
New & Upcoming Shooter Games We're Excited For
Whether it's new takes on classic games, or explosive new themes on mayhem and destruction, the coming months bring exciting action and adventure in the realm of first person shooters.
15. Ready or Not
READY OR NOT Gameplay
This SWAT based, first-person, tactical shooter puts you right into the heart of the action. Utilizing stunning visuals with highly realistic weapons and gear, Ready or Not is sure to thrill players with precise movement and tactics.
The attention to detail in the rendering truly sets this game apart as you fight your way through different scenarios, taking down criminals with your SWAT Team.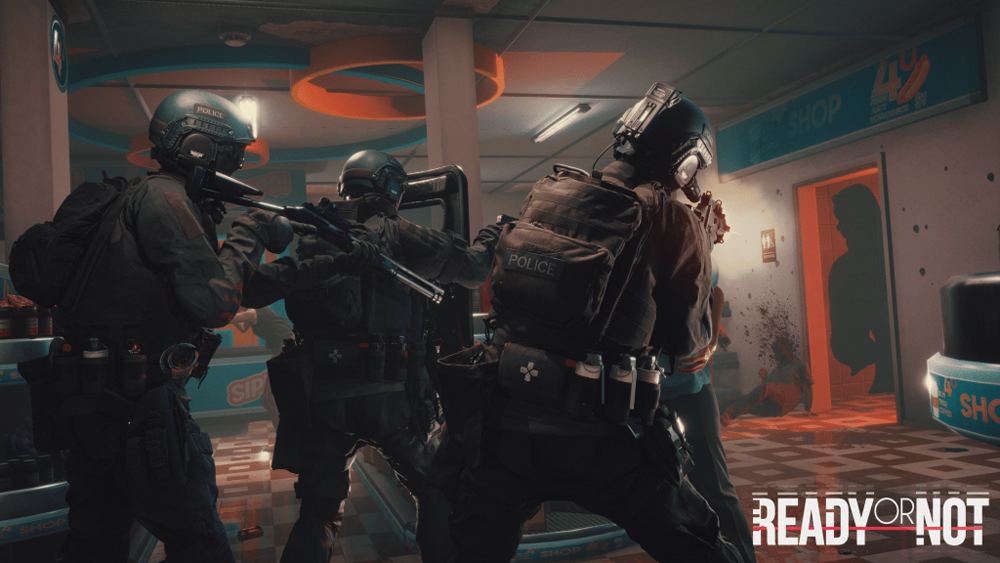 The SWAT Team raiding a room.
14. RICO
RICO - Official Gameplay Trailer (New FPS Shooter Game 2018)
Do you like the idea of being a part of a unique crisis response team charged with taking down the highest-level criminal warlords and mob-bosses?
RICO places you and your partner in charge of a case where you will only have 24-hours to bust the bad guys!!  As a police detective without any boundaries, you will have to do whatever it takes to put a stop to this criminal enterprise.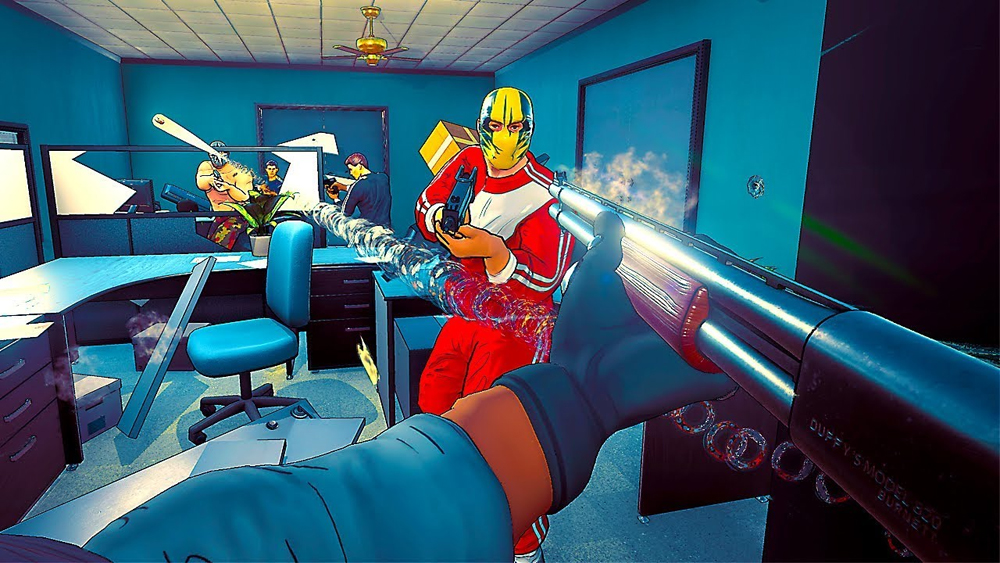 A detective doing what it takes to put a stop to crime.
13. Halo Infinite
Halo Infinite - E3 2018 - Announcement Trailer
Once again, Master Chief has returned. This addition to the legendary first-person shooter franchise will not disappoint on any account.
Stunning visuals and a story that is sure to captivate everyone. Developed by 343 Industries, the world environment and the alien monsters you will battle as Master Chief will keep you engaged for hours upon hours.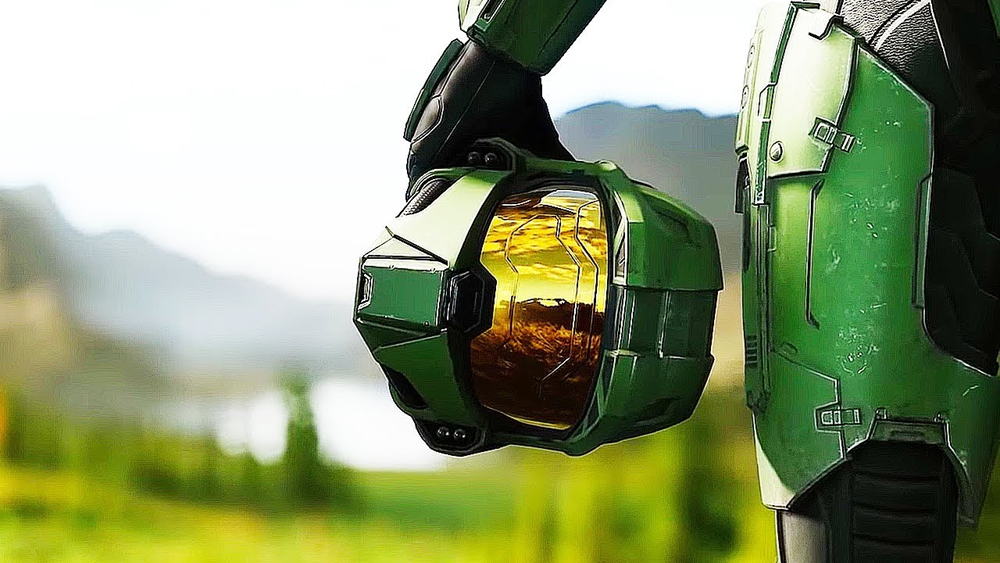 Master Chief returns in this direct sequel to Halo 5.
12. Rage 2
9 Minutes of Rage 2 Gameplay
This post-apocalyptic open-world first-person shooter puts you in control of a ranger named Walker.
After an asteroid destroyed the world, you have to survive by  using a variety of weapons and special abilities. The fallout of the asteroid has mutated the inhabitants, and you'll need to do what you have to do in order to survive.
The stunning visuals of Rage 2 bring the mutant monsters to life.
11. World War Z
WORLD WAR Z - E3 2018 Gameplay Demo
This heart-pounding four-player cooperative shooter puts you in the third person perspective.  You and your partners must fight your way through this zombie apocalypse using four different classes of characters.
With the ability to set traps, build barricades, and deploy turrets or sentries, you will have to devise the best plan to survive the swarming zombie hordes.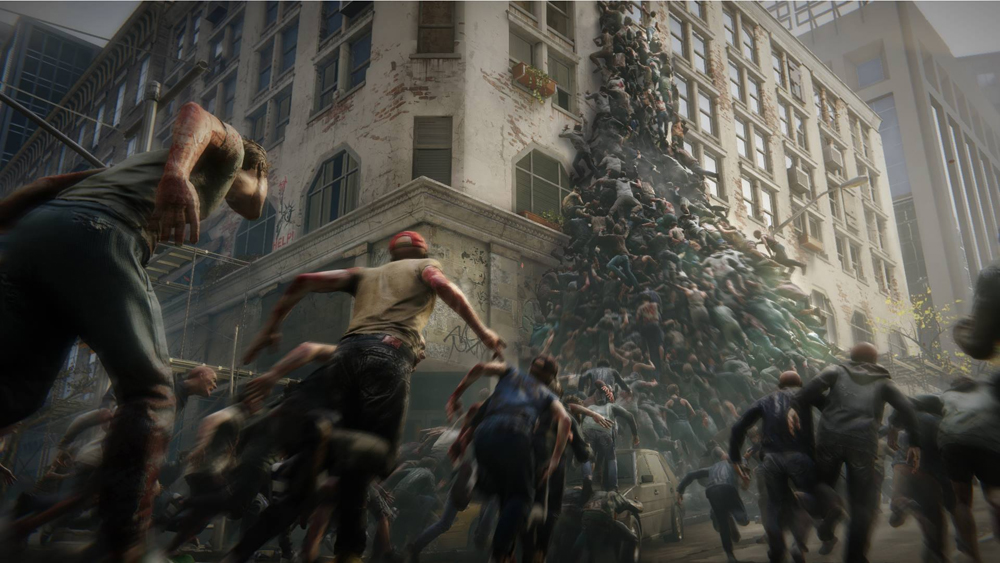 Swarming zombies overcoming an obstacle.
10. Cyberpunk 2077
Cyberpunk 2077 - Official World Premiere Trailer | E3 2018
This role-playing, first-person shooter sets the player in a future dystopian city in California known as Night City.
Cyberpunk 2077 is set in an open world environment with six distinct regions, allowing the player the ability to explore and develop their character. The customizable appearance of your character changes the way in which the NPCs view and interact with you.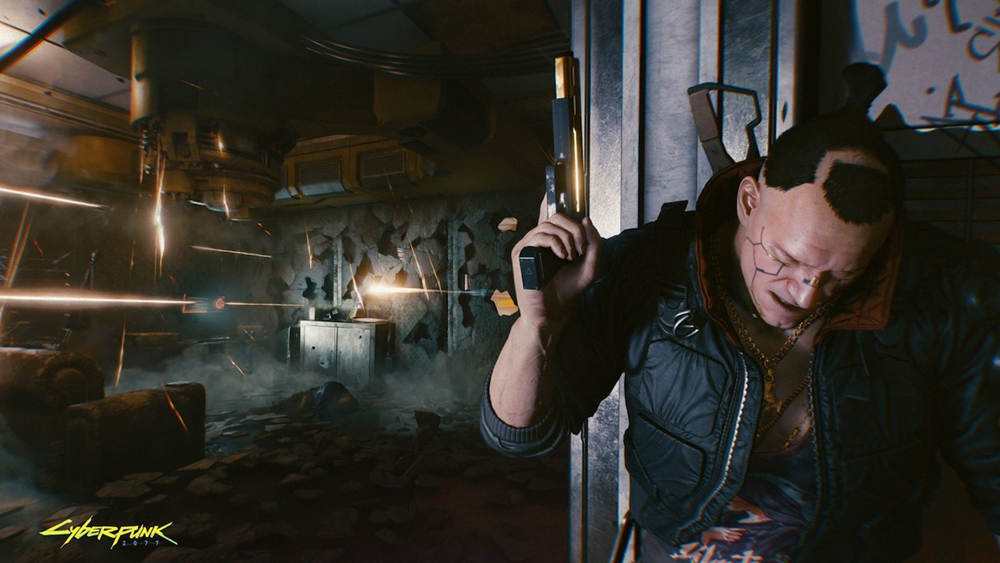 V, waiting to attack around a corner.         
9. Genesis: Alpha One
GENESIS ALPHA ONE - New Gameplay Trailer (FPS Space Survival Game 2018)
Tasked with the survival of the gene pool being carried on your ship, you must do what you have to in order to ensure the survival.
You will explore new worlds to gather information and materials, as well as upgrade and develop the ship that is carrying you and everyone else through space.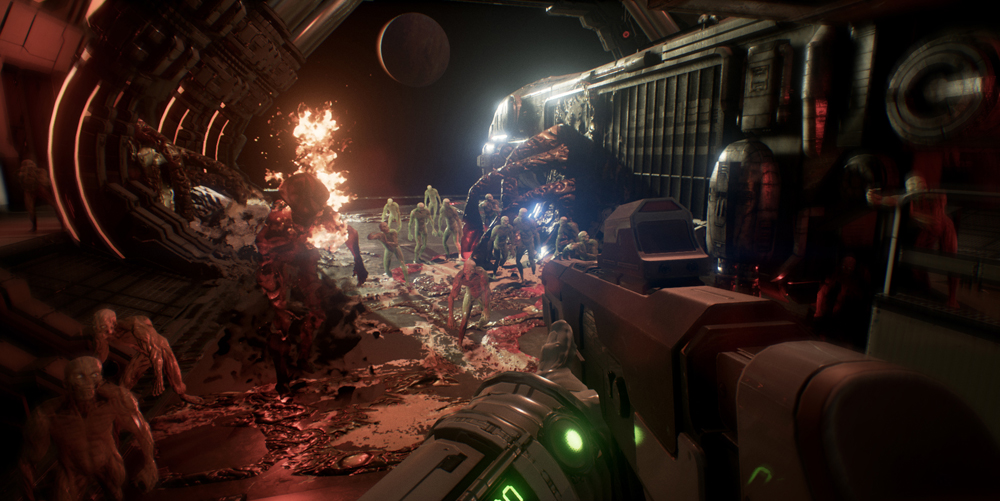 Blast your way through hordes of enemies.
8. Wolfenstein: Young Blood
Wolfenstein: Young Blood - Official Announcement Trailer | E3 2018
Set in 1980, you will play as BJ Blazkowicz's young daughters Jess and Soph.  The cooperative gameplay has you yet again fighting against the Nazis.
This time it is not about how much pain you can dish out, but rather how much pain you can endure as you fight against the Nazis.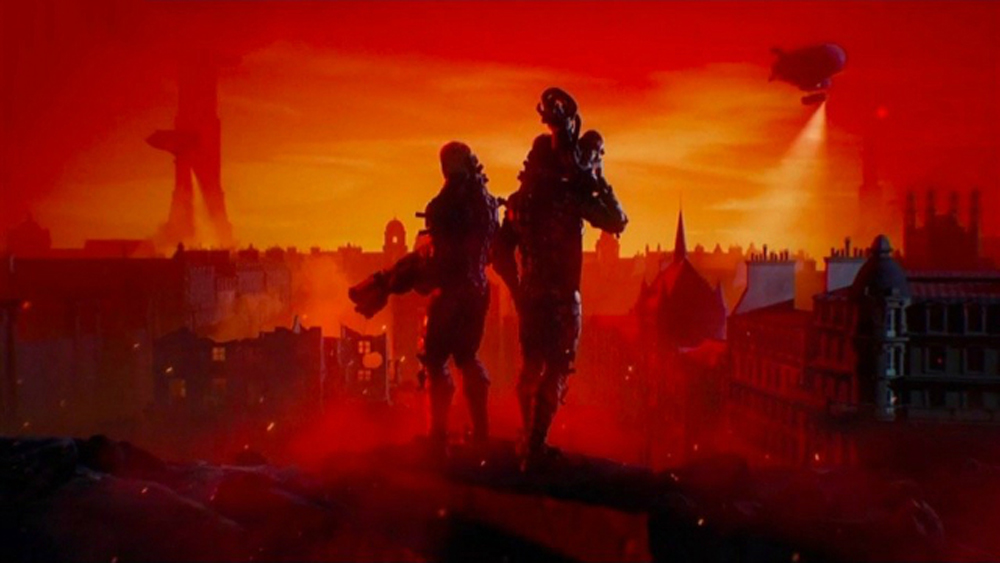 Jess and Soph overlook a decimated town.
7. Serious Sam 4: Planet Badass
SERIOUS SAM 4: Planet Badass Gameplay Trailer (2018) New Open World Survival Game
This rendition of the franchise places the player in a massive open world environment. Full of carnage, bullets, guts, and witty one-liners.
Just like in the past, everything that runs at you must die, and you must use whatever you can in order to kill them.  The use of vehicles has been introduced to allow the player to travel across the massive open world.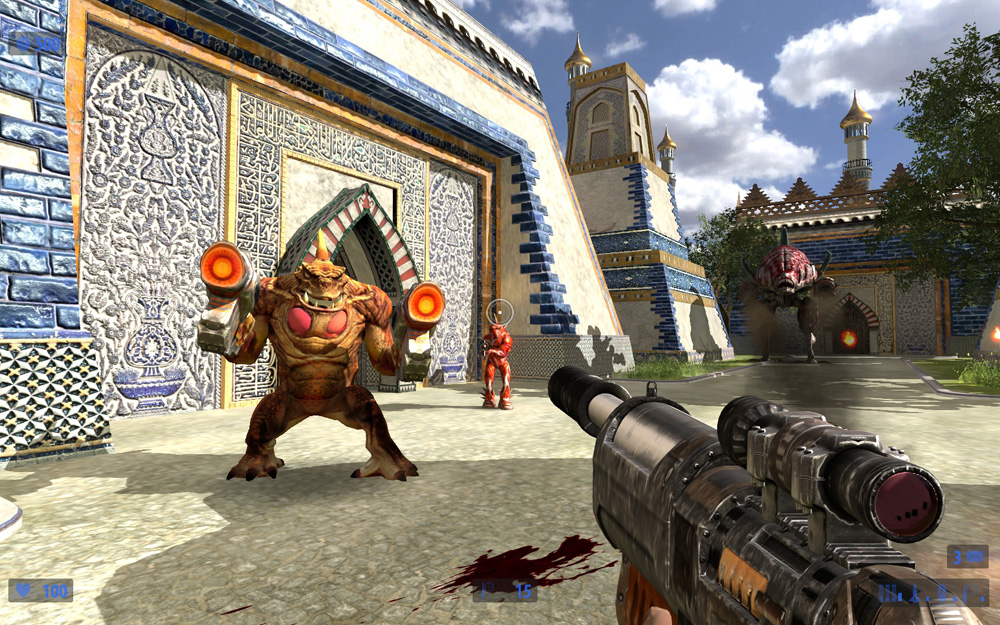 It's kill or be killed!
6. Hellbound
Hellbound GamePlay PC
Do you remember the classics like DOOM, Quake, and Duke Nukem that made you fall in love with the first-person shooter genre?
If so, you need to buckle your seat belt and get ready for Hellbound. In this epic story, you will be a huge-ass mother-F**ker with the sole purpose of killing demons in hell!!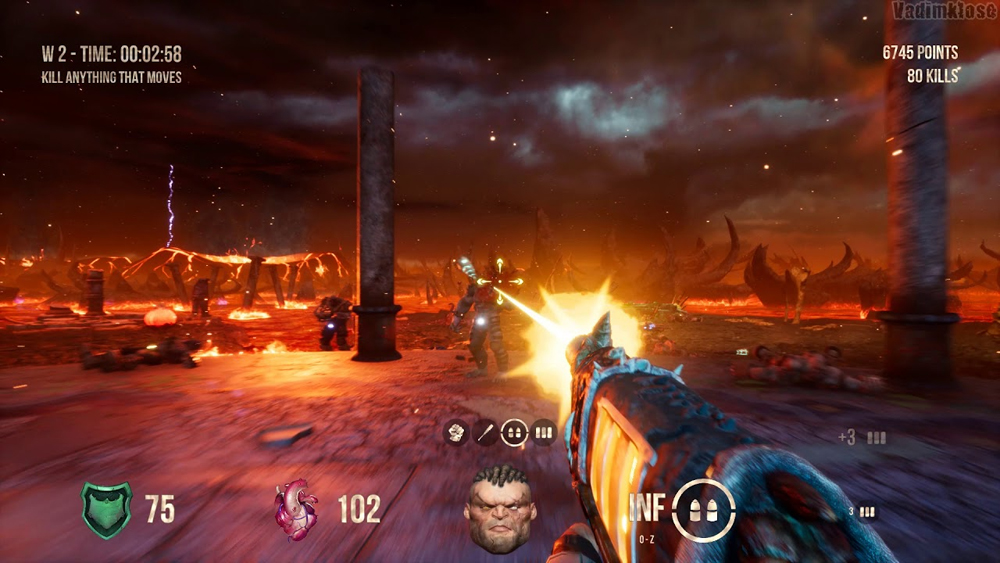 Hell hath no fury like a gamer scorned.
5. Generation Zero
Generation Zero - Gameplay Trailer
After returning from an excursion you find yourself back in a world overrun by machines. In this massive and beautiful open world, you will be free to roam.
If you choose to do so by yourself, you can; however, you also have the choice to play cooperatively with up to three of your friends.
A unique attribute of this game is that once you have damaged a machine, they will not recover and their wounds will be the same as you left them with – even if days have passed since you last saw that particular machine.
Damage is eternal in this game.
4. Hell Let Loose
Hell Let Loose - Gameplay Announcement Trailer
This World War II first-person shooter puts the player on a huge 1:1 scaled map.  Placing 100 players together to fight it out in teams of 50, your objective will be to capture sectors and resources to secure the win.
Players will have to utilize the terrain, 20 different player-controlled vehicles, and take into account building mechanics if they want to win.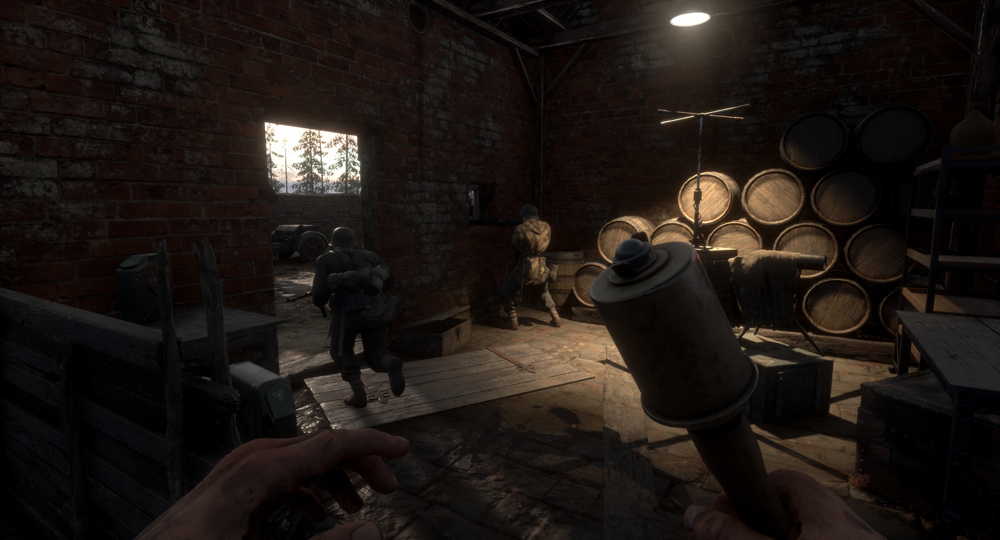 War is hell.
3. Left Alive
LEFT ALIVE - Find a Way to Survive - Gameplay Trailer | PS4
Left Alive is a story about the struggle to survive through different protagonists' perspectives. 
Set in the war-torn Novo Slava in the year 2127, the player will experience the massive power gap between man and machine. You will be able to decide your play style, stealth or full-on attack. Just know that every decision you make has consequences.
Will you survive?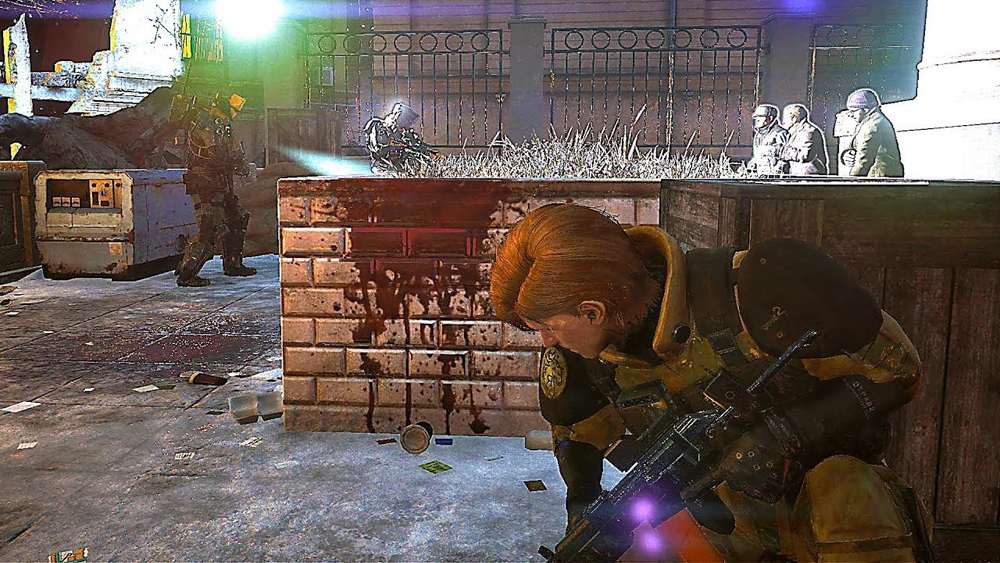 Fight or flight, your gameplay style determines the difficulty in this scenario.
2. Doom Eternal
DOOM Eternal – Official E3 Teaser
This sequel to the epic DOOM reboot of 2016 puts the player back in control of Doom Slayer.
As the protagonist returns to take vengeance against the forces of hell, the player can expect a pulse-pounding, heavy metal soundtrack that is sure to get them motivated to kill. You will fight across dimensions as you slay new and classic demons while utilizing new and powerful weapons and abilities.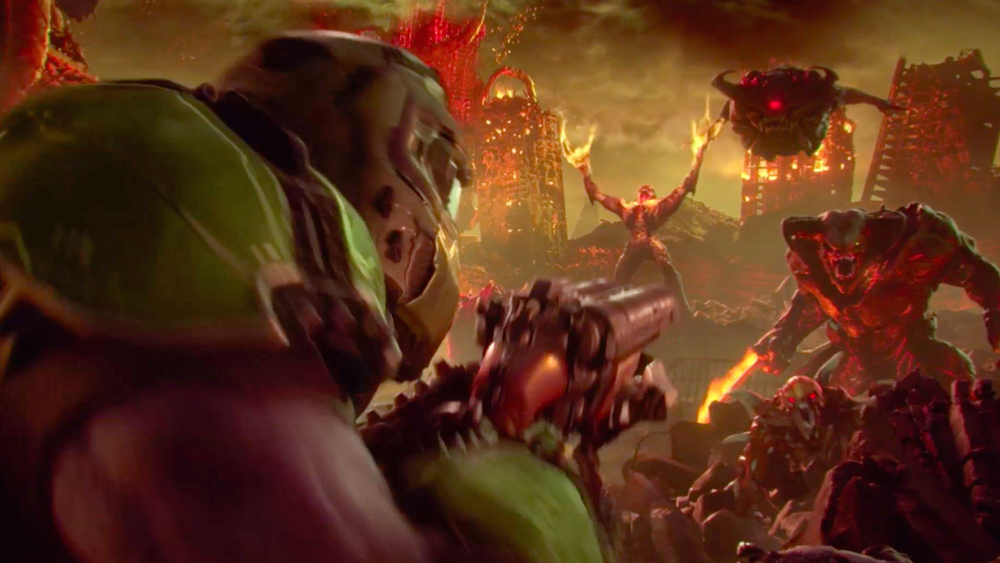 DOOM is back and looks better than ever!
1. Metro Exodus
Metro Exodus - E3 2017 Announce Gameplay Trailer [UK]
Set in a post-apocalyptic Russia, your quest will be to get out of the Moscow Metro. However, once you have done so, you will be on a journey that will take you across the massive country of Russia.
Exploring vast, non-linear levels, it will be possible to lose yourself in this immersive, sandbox survival experience.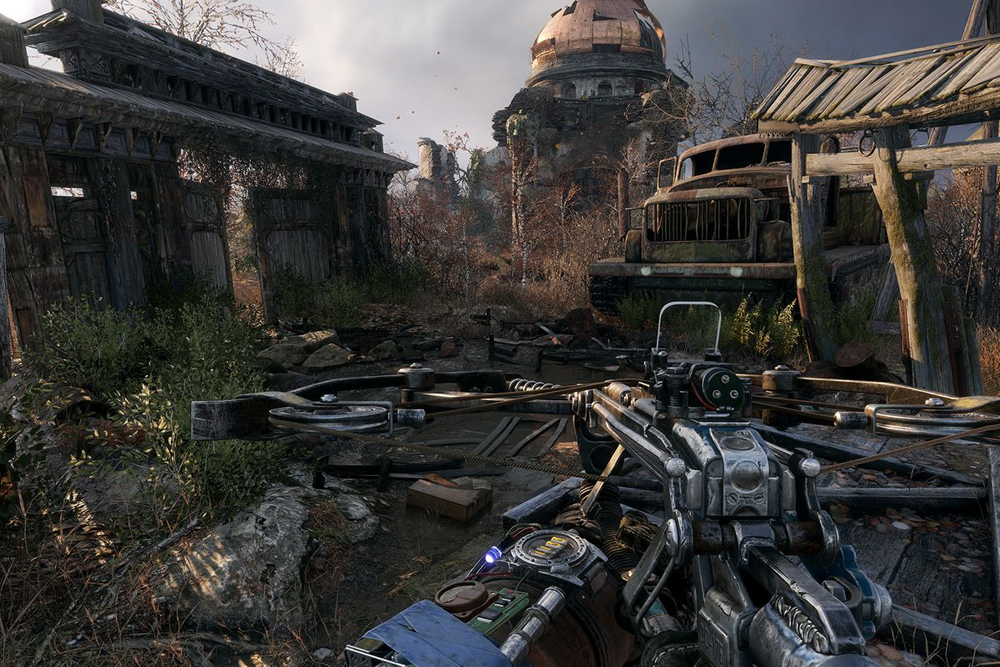 Collect your gear and move out, comrades!
You might be interested in these other items:
Image Gallery