15 Upcoming Horror Games That Are Amazing
Updated: 04 Mar 2020 9:11 pm
We're always looking for another source of tension!
What Makes Horror?
Jumping out of your seat, throwing your headphones to the ground, and screaming like a little kid, are the feelings that we all want to have when playing a great horror game. Just like the movies, a horror game has to capture our attention, dive us deep into the story, and of course, scare us. With so many entries into the horror genre, it may be hard to pick one out that you have faith will stand up to the expectations of the genre. Look no further as below you will find 15 of the best horror upcoming horror games that are, in fact, amazing.
15. Faither
In Faither, take on the role of a priest who must do anything possible to banish the demons that have invaded a forgotten settlement. With unique RPG elements and a "choose your own path" gameplay, dive deep into the village to perform your exorcists. With blessed artifacts at your disposal, seek help from your fellow priests, bishops, and nuns, to expel the forces of evil back to Hell. Not only can you receive help from those that are holy, but with numerous characters within this unique world after the same fate, tackle the demonic beings with a full party.
You have complete freedom with little to no restrictions in how you progress through the game.
There are over 30 demons for you to find, hunt, and slay back to hell, each with their own unique abilities and characteristics.
Classic RPG elements set this game apart from others, with 4 skill trees to level up and expand on.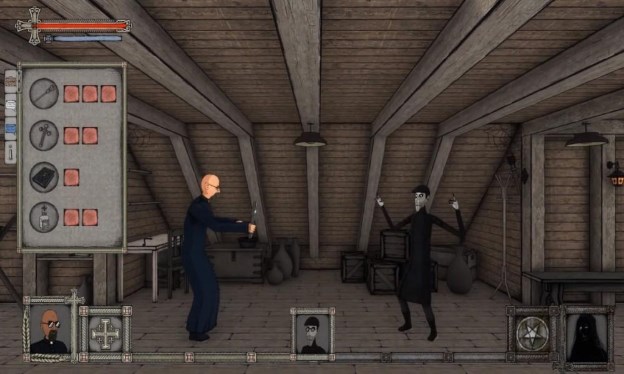 Find the evils and use your Holy powers to banish them.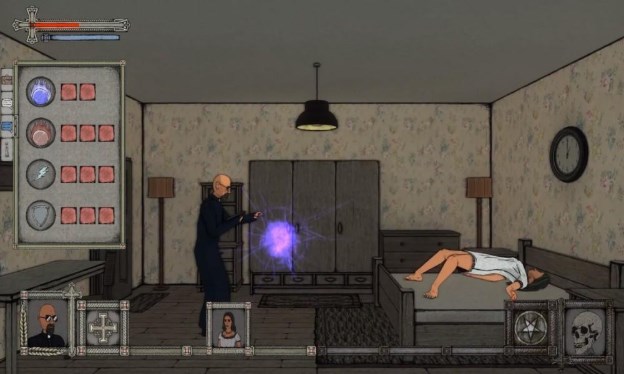 Performing exorcisms is a key element in this twisted world.
14. DARQ
(DARQ – Gameplay Demo)
Asleep, Lloyd realizes he is dreaming, only to have what could have been a pleasant slumber, turn to a nightmarish ordeal in a matter of seconds. Failing every attempt to wake up, you take control of Lloyd, in this psychological tale set in a very horrifying lucid dream. With a slow build inside a creepy atmosphere, travel through your nightmare in hopes on finding a way to wake up from your torture. With gravity-defying puzzles and the need for stealth around your enemies, dive deeper in this horrific tale of a trapped mind.
With a unique side scrolling art style and dark environments, traverse this nightmare in beautiful detail.
Puzzles not only require a sharp mind, but involve a unique engine to bend the laws of physics around you.
To add to the horror-filled atmosphere, is award winning music from Adam Schmidt and Bjorn Jacobson.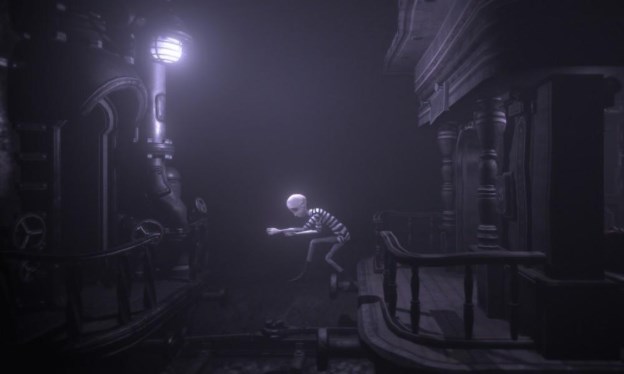 Explore a unique side scrolling world in your own nightmarish dream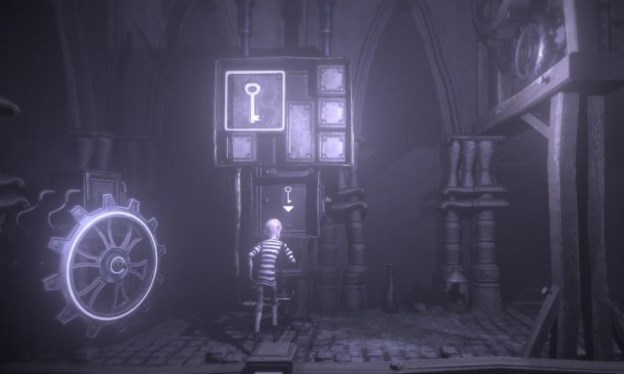 Endure challenging puzzles to unlock the dreams mysteries
13. Unholy
In Unholy, take on the role of Saidah, a frantic mother in search of her missing child. On a dying planet, take to the gruesome streets to find clues in hopes of saving your lost child. Every waking moment is shrouded in fear within the Last City, fear of the unknown and fear of a deadly plague shrouds your every move. With a mix of horror and stealth, each challenge you will face within Unholy is a unique and different approach to your choosing.
Amazing first person horror filled gameplay with stealth elements.
Uncover a rich lore about the Last City and its residents that inhabit it.
Not only do you face tough enemies, but the constant need to stay sane and fight your own mind adds to the horrors of the story.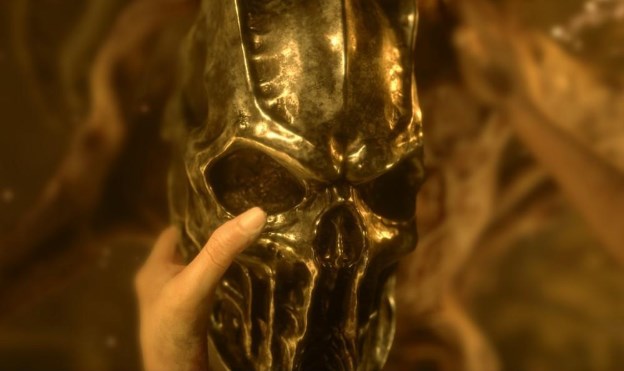 Discover secrets amongst the hierarchy.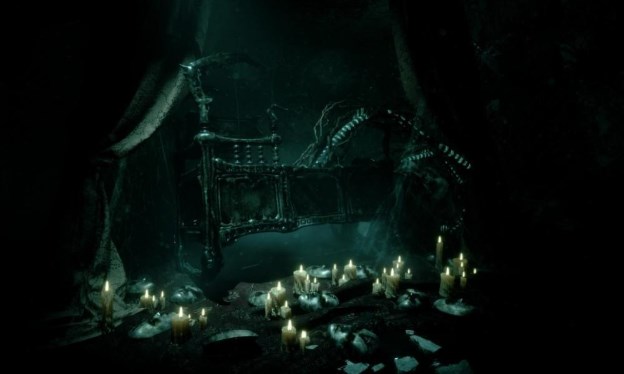 Uncover the mystery to save your child.
12. Stygian: Reign of the Old Ones
From a doomed Arkham to the depths of the abyss, journey through this horror RPG themed after the great H.P. Lovecraft. Within Stygian: Reign of the Old Ones, create your own unique character based on the 1920's and carve your own path through a mysterious cruel world. Challenging combat plagues your every move, so choose your class to tackle the forces of this hellish environment. Although you may want to defeat every last foe, take heed to your surroundings and don't be hesitant to flee from an uphill battle.
Beautiful, hand-drawn, 2D graphics based off of elements of H.P. Lovecraft.
Inspired by H.P. Lovecraft, every setting, enemy, and action takes you through the most recognized environments.
Strategic, turn-based combat from a 2D perspective add character to the classic RPG gameplay.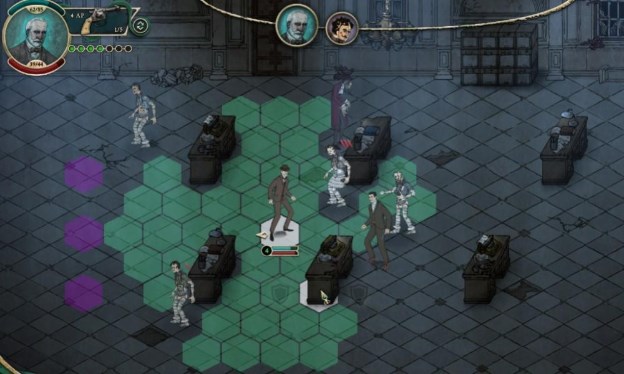 Strategic turn-based combat in a horror RPG environment.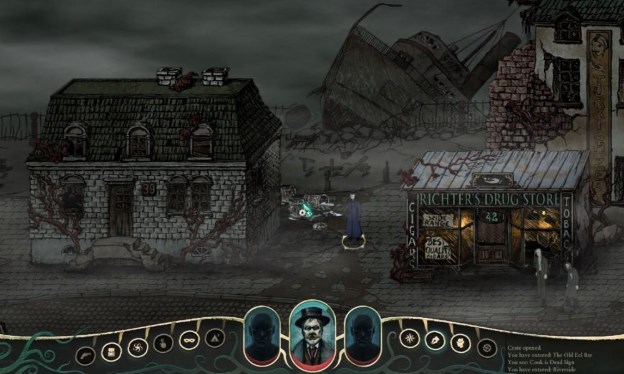 Stygian: Reign of the Old Ones – Explore a sick and twisted world.
11. GTFO
With your gun at your side and up to 3 friends in your party, tackle GTFO, a unique first-person horror shooter experience. As a scavenger forced to explore and extract valuable artefacts, navigate through a grueling underground complex overran by hellish creatures. In order to survive, use teamwork to find new and exciting weapons and tools to help you fight off the monsters that await in darkness. With your friends by your side, move forward to try to uncover the answers about your past and ultimately, survive.
4 player co-operative PvE gameplay set in a horror environment.
Every detail counts, whether it be what weapons, tools, and perks you and your team must bring to the fight in order to survive.
With music from acclaimed composer Simon Viklund, immerse yourself in this unique, hellish, environment.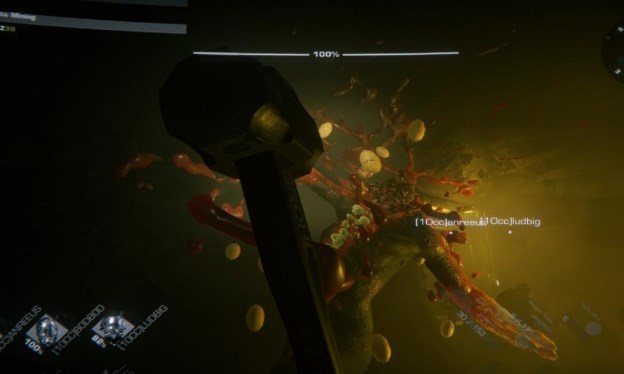 Use the tools around you to kill the evil creatures that lurk in the abyss.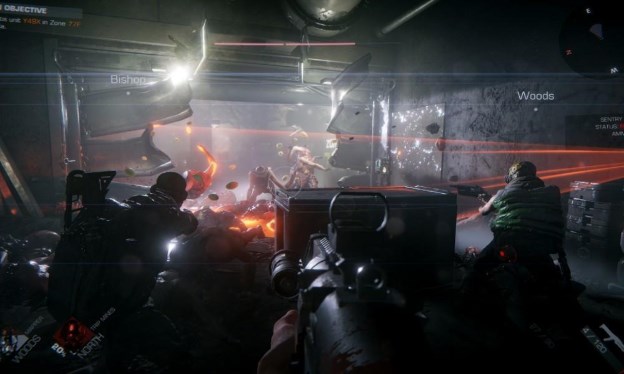 Team up with friends to shoot down the evil that lurks below.
10. IMMURE
In IMMURE, immerse yourself in a story driven, psychological horror experience. As Will, you find yourself trapped inside a unique mansion with no exit in sight. Travelling through various doors placed within the mansion, you plot your escape but unwillingly enter new and horrific dimensions filled with tortured souls. Save or destroy these souls, the choice is yours. It is up to you to find the truths about the mansion and only the truth will set you free.
Exploration is key in order to uncover the mysterious clues to the exit hidden throughout the environment.
Each solution has multiple outcomes adding to the tension of discovering new items.
Amazing blend of hand drawn and 3D art add to the unique environment.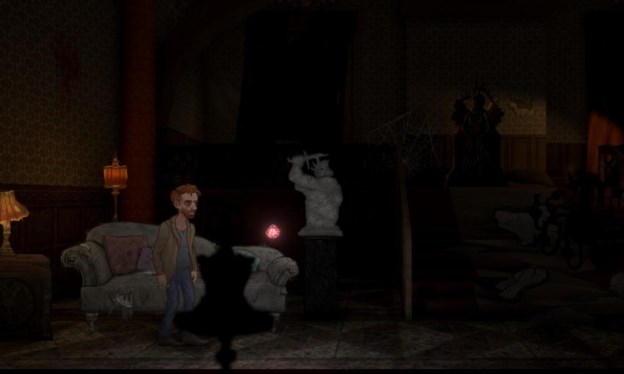 Explore your surroundings to find hidden secrets.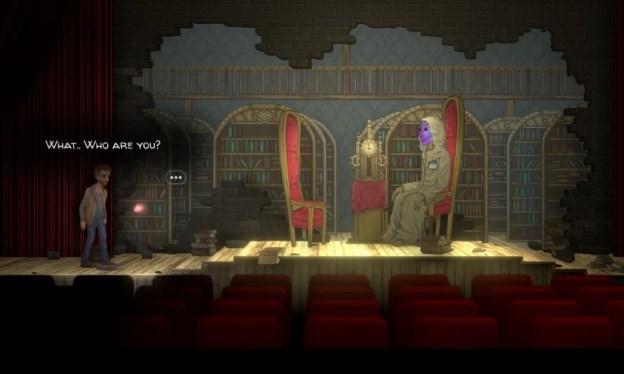 Encounter characters to propel you through the dark story.
9. Hide or Die
In an underground bunker, you and a group of other players are trapped; until the doors fling wide open. You must quickly scavenge for supplies, or submit to the ever-growing darkness, in order to survive. The objective is simple. Find the fuse boxes hidden around and turn them on to open your escape, or fight through the players consumed by the dark. Each fuse box unlocks a new section of fast paced, horror filled, excitement. Will you stand and fight the army of evil? Or will you proceed through the sections in order to survive and escape.
Each level and section is procedurally generated, to force the players to act quickly to find the exit.
The darkness acts as its own unique mechanic. Consumed survivors become the killers to hunt down and prevent others from winning.
When one survivor remains, the environment is blanketed in a dense, dark fog, which adds tension to the last remaining fight.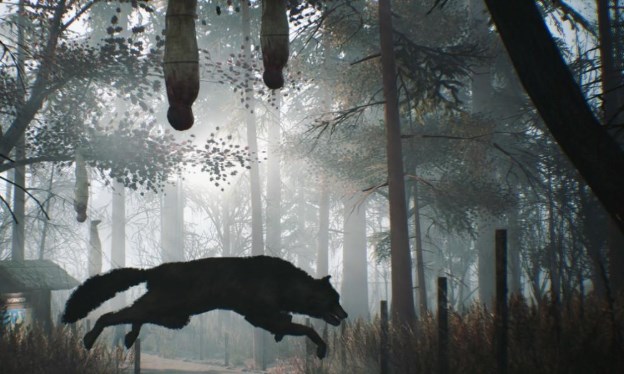 Be aware of not only fellow players, but the environment itself.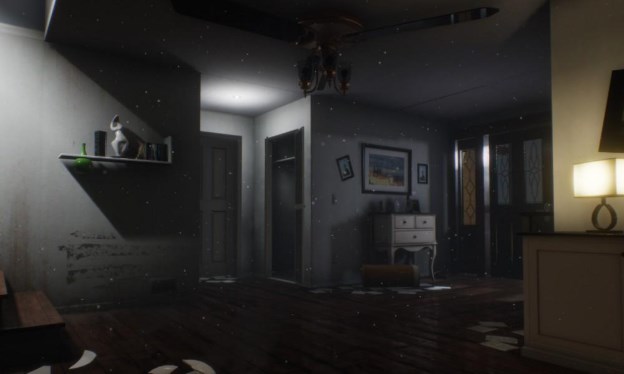 Scavenge your surroundings to find items to aid in survival from the darkness.
8. Green Mirror
In Green Mirror, play through a classic point and click 2D horror adventure with new twists and mechanics. A blend of combat and exploration within this H.P. Lovecraft influenced story, every page turn is exciting. Lost in an unexplored zone of the forest, you play as Dylan, a veteran member of the local search and rescue department. Although alone, you quickly realize that there may be an evil force stalking your every move as you pave your way through the dark tree line.
As a search and rescue veteran, you play within a section of forest that has been deemed "dangerous". Exploring these sections uncovers many truths as to why they may be so hostile.
Throughout the game, numerous puzzles stop your progression. Using your environment and keen eye, solve these puzzles to aid in your escape.
The only objective you have is to survive, both physically and from your mind, before the darkness consumes every part of you.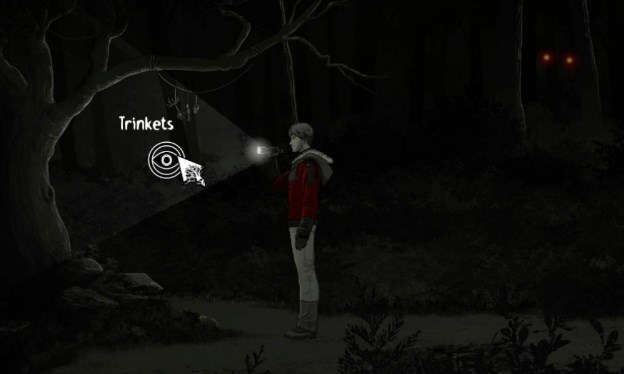 Use your surroundings to aid in your puzzles.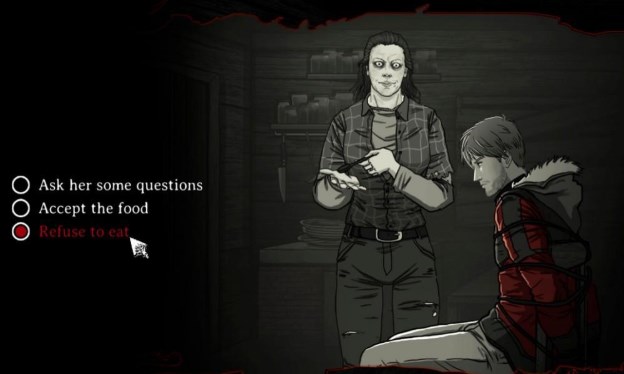 Each choice can have a different effect on your survival.
7. Reborn
Reborn pits you into a unique, first person, survival horror experience. Engulfed in a dark story about the spirit of the occultism and the mysterious surrounding it, you take on the role of a hunter. With various weapons at your disposal, you are equipped to make any enemy fear you as you travel through a gruesome and cruel world. Will you survive long enough to expose the darkest secrets and fight the ancient evil beings in your way?
Classic first person horror with the ability to fight back your foes makes this story fun and entertaining.
A rich story about the evils that lay within an occult.
Beautiful and dark 3D graphics grab your attention as you traverse the environment.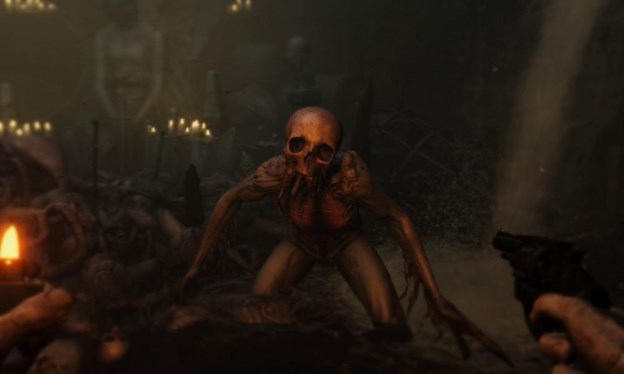 Fight back the ungodly foes you encounter, but beware, your resources are limited.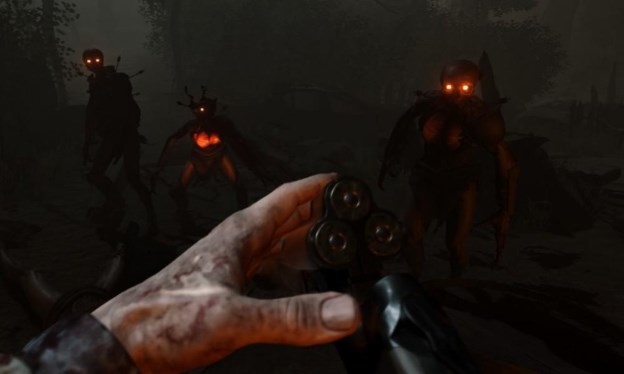 Sometimes all you can do is shoot and pray you don't miss.
6. The Sinking City
Travel back to the 1920's inside a half-submerged city on the East Coast of the United States. In this adventure investigative tale, play as a private investigator within a stunning open-world environment. You must uncover the truth as to what has possessed and sunk the city of Oakmont and corrupted the minds of the inhabitants that reside there. Inspired by the universe of H.P. Lovecraft, immerse yourself in this thrilling open-world tale.
A vast open-world that you can explore by foot, boat, or even a diving suit in the half submerged city of Oakmont.
Each case can be solved in numerous ways, allowing for high replay ability of the dark story.
Set in the 1920's, an arsenal of unique to that era weapons is at your disposal.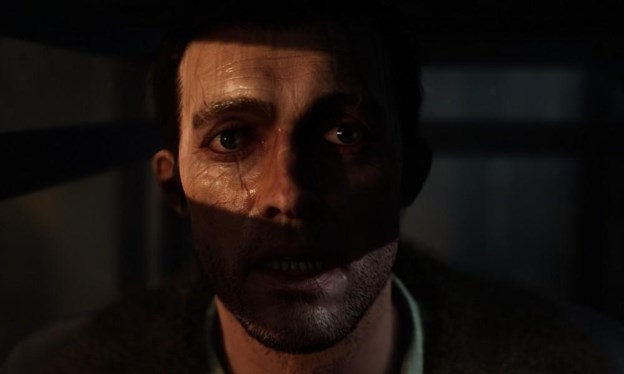 Dive deep into the mind of the protagonist to uncover the secrets to Oakmont.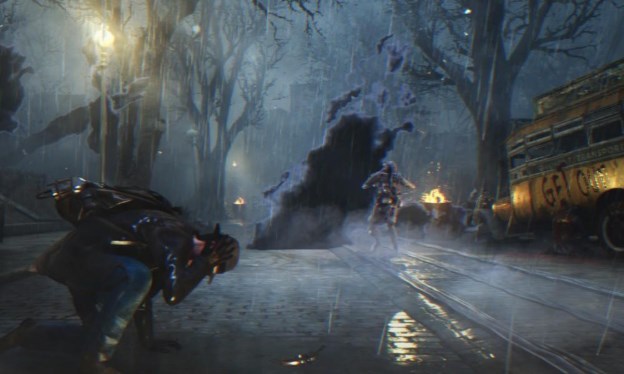 Investigate strange occurrences in the half-submerged city.
5. Dying Light 2
Running around with endless freedom, scaling large buildings, and escaping the clutches of the undead is what you will find in Dying Light 2. Just like its predecessor before it, Dying Light 2 lets the player run around its vast open world as a master in parkour, in order to fight or escape the zombies that roam the streets. With new enemies, weapons, and an RPG element to progression, every jump feels rewarding and exciting. Enhanced graphics and a story that follows closely to the first, fans of the first game will love this polished second entry.
Dying light 2 is much more of an RPG, unlike the first entry in the franchise.
New weapons, location, and enemies add to the growing excitement of the story.
Updated visuals bring life to the environment and the bloodthirsty zombies that are after you.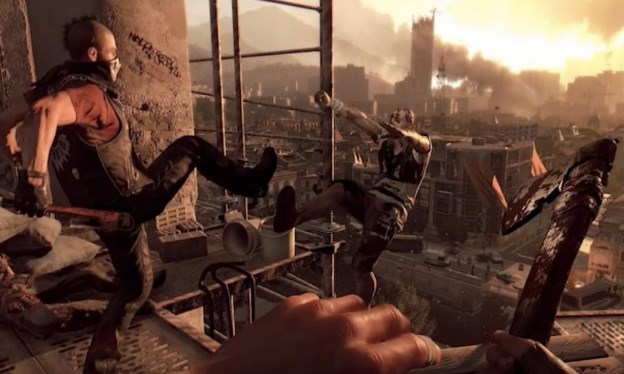 Combat is unique in any situation.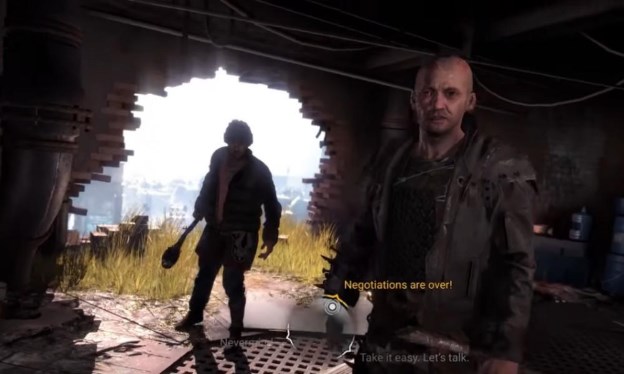 New RPG elements allow you to choose your path.
4. The Beast Inside
In the Beast Inside, play as Adam, a CIA cryptanalyst in the Cold War, who moves to the peaceful woodlands, but soon realizes the horrors that wait for him there. In the attic, Adam finds a hidden diary, which allows the nightmares of the past within its pages be propelled to the present. With the past horrors of the Civil War plaguing Adam and his wife from the mysterious diary, it is up to you to survive and find a way to end the nightmare. Secrets of the past blend in this exciting new twist on the thriller and survival horror genre.
Discover a complex story within this semi-open world first person environment.
Every item within the game is interactive with secrets to be found amongst them.
The choice of hiding and surviving your enemies, or fighting them with your revolver and the objects around you, makes every fight tense and exciting.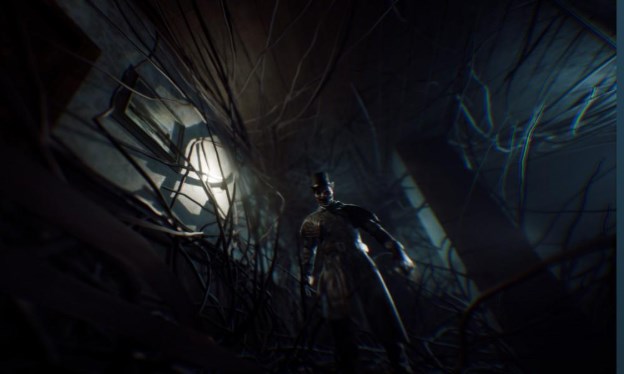 Hide or survive, the choice is yours.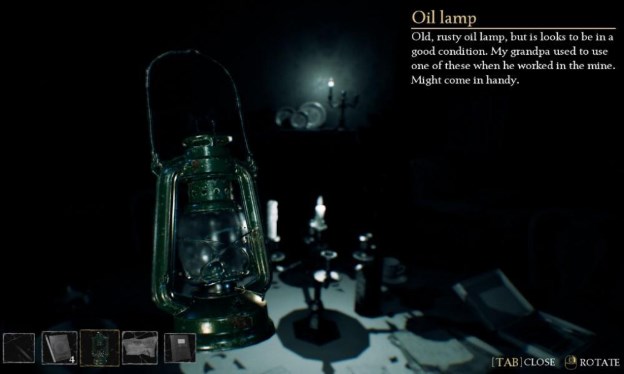 Every object is interactive, so make sure you explore.
3. The Peterson Case
Roswell, New Mexico, known for the tails of the unknown, is where you wake up in this first-person psychological horror story. Dive deep into the strange mysteries of Roswell as you investigate the whereabouts of a family who have been missing for over a week. Flashbacks of war and beings not from this planet, haunt your every waking moment. As you investigate into the disappearance of the Peterson family, your surroundings change around you as you try and keep your mind intact.
Explore a deep story that takes place in various real world locations.
Finding evidence about the Peterson family triggers gorgeous cut scenes, and horrific flashbacks as you play.
Survival is key as you encounter enemies that want to kill you, or even worse, abduct you from this planet.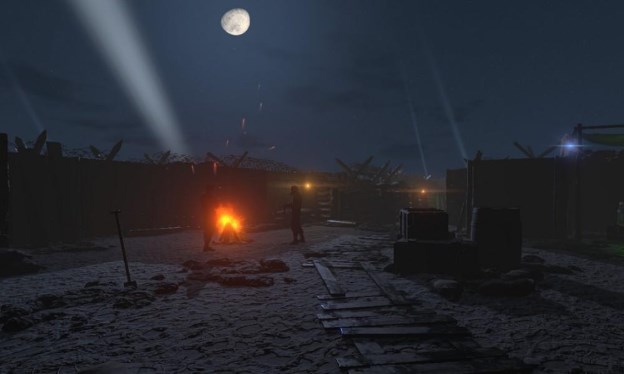 Explore the past and present of the mysterious of Roswell.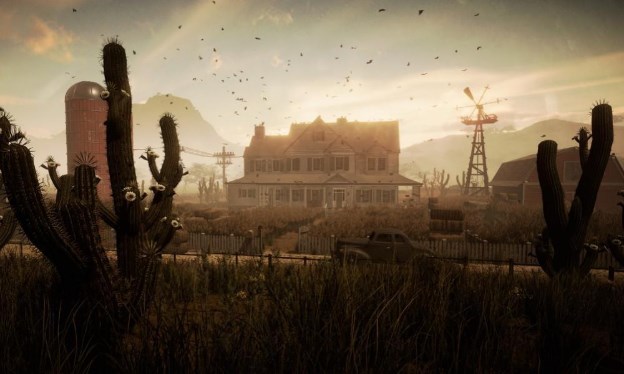 Uncover secrets as to the whereabouts of the Peterson Family.
2. MADISON
Waking up in a dark, locked room, with blood soaked hands, you begin your nightmare. As Luca, you are plagued by a demon named MADiSON, who requires the execution of a decades old ritual. As you explore an ever-changing house, you must endure grueling acts in order to keep the demon happy. Will you have the stomach to complete this ritual? Or will you allow the demon to take your own life?
Dark, creepy, and gut wrenching visuals/music fill ever nook of MADiSON.
As you play, your fear rises as every step down the creepy hallways of the house may result in a frightful encounter with the demon herself.
Without any combat, interacting with the environment feels creepy and keeps the nerves raised as you progress through the game.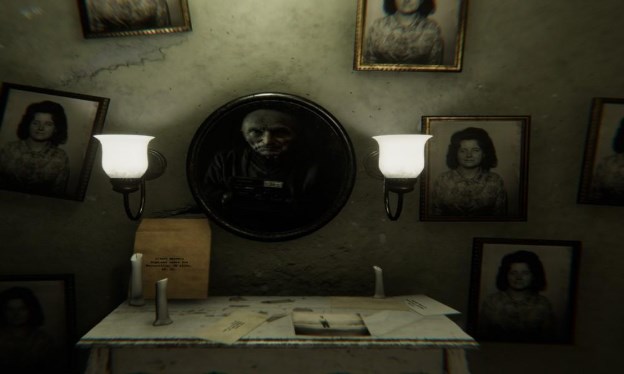 Uncover the truth behind the demon herself, Madison.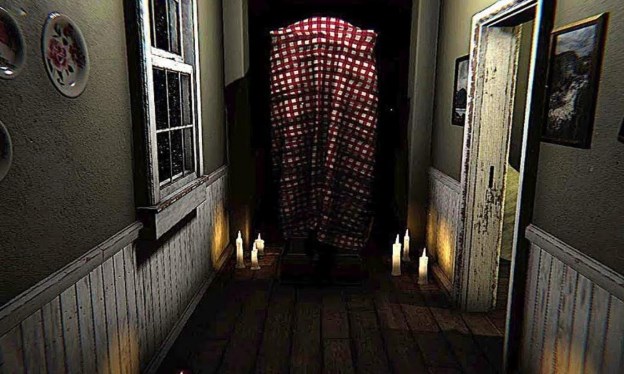 Do you have what it takes to complete the decades old ritual?
1. Allison Road
With no recollection of the night before, you find yourself all alone in a dark home. Your family is missing and strange events start to unfold around you inside the home. Over the course of five nights, you take start to encounter bloody, demonic ghosts as the walls around you turn to blood. Gruesome messages appear and disappear as the layout of your home changes with each passing moment. As the clock ticks to 3 am, the demons appear more and the horrors escalate.
Every passing moment of the game is tense and horrifying in this game inspired by P.T.
One second you are in a normal British townhouse and the next, you encounter the evil demons residing there.
A unique environment transitions as you progress through the game. Every time you turn around or enter a new or previous location, you never know what horrors may be different.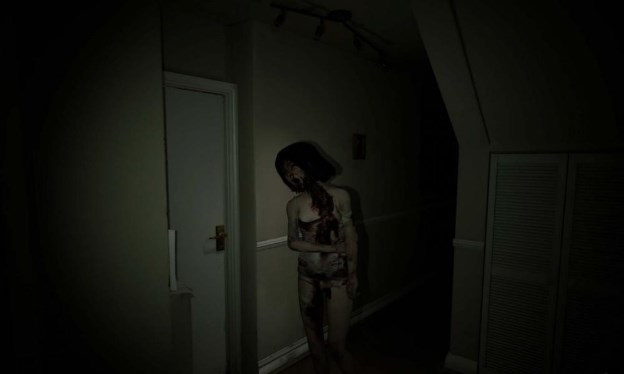 Every turn can result in encountering the horrors of the house.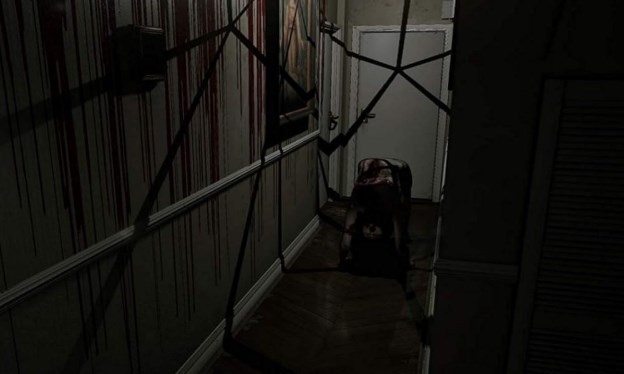 As the clock ticks to 3 am, the horror escalates.
You may also be interested in:
Top 15 Upcoming Horror Movies of 2018
5 Best Online Zombie Survival Games
Image Gallery