Top 10 Best Pokemon RPGs To Play Right Now
Updated: 29 Nov 2019 8:24 pm
Across multiple systems, check out the Pokemon games you should be playing right now!
There are a TON of Pokemon games available to fans since Pokemon Red and Blue's first worldwide release in 1996.
Whether you're new to the fandom or an old hat and probably already a Pokemon Master, here are the top ten Pokemon games you should be playing at this time and what makes them so special. 
10. Pokemon Alpha Sapphire and Pokemon Omega Ruby (Nintendo 3DS)
Pokemon Alpha Sapphire and Pokemon Omega Ruby Gameplay and Overview
Fully explore the Hoenn region for the first time ever in this masterful remake of Pokemon's third-generation Ruby and Sapphire games! Revisit favorite areas and towns, battle against new and familiar faces, and catch all of your favorite Pokemon since the release of Pokemon X and Y, and discover the true origin of mega evolution! 
Introduced in Pokemon X and Pokemon Y versions, mega evolution allows certain Pokemon to 'powerup' and alters its form into something stronger (and oftentimes, bigger) during battle. Pokemon Alpha Sapphire and Pokémon Omega Ruby build on this dynamic by introducing 20 new mega-evolutions—for a total of 48!
Secret bases are back! Just like in the original Pokemon Ruby and Sapphire versions (released for the Gameboy Advance), players can collect furniture, pranks, and practical items throughout the game to customize hidden areas in the game. Wi-fi connectivity allows players across the globe to explore each other's bases. Battle and recruit others to your secret base and make your own Pokemon Gym!
Want to catch a bunch of powerful Pokemon before beating the game? Thanks to Alpha Sapphire and Omega Ruby's addition of 'mirage spots' you can! Once you have access to the Eon Flute in-game you can fly on the back of the legendary Latias or Latios and visit a new 'mirage spot' each day. With the wireless feature turned on, multiple spots will appear every day and some may be hiding a legendary Pokemon waiting for you to battle and catch it!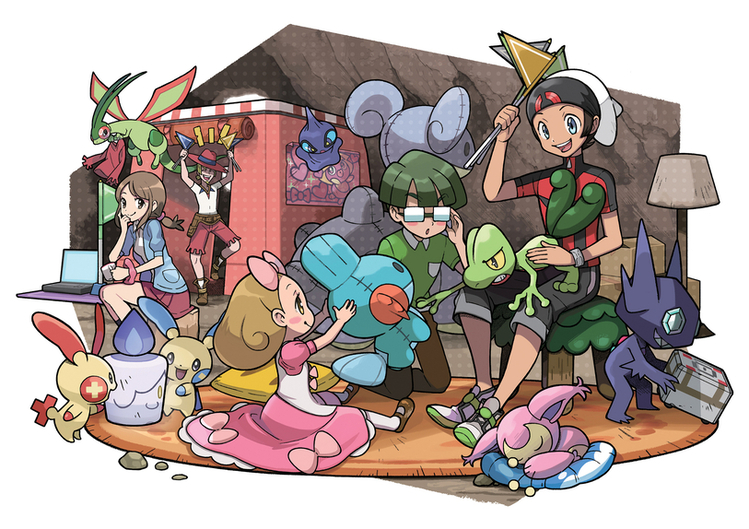 Invite friends to your secret base and steal their flag to earn points towards upgrades!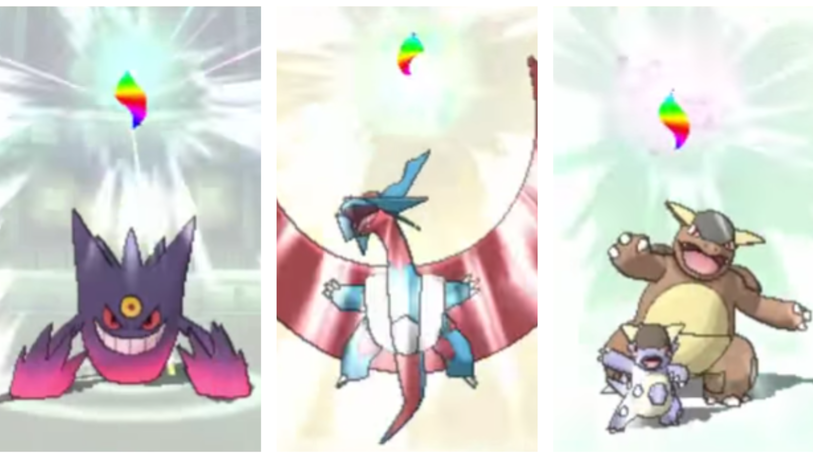 Mega-evolve your favorite Pokemon and win every battle! Become the champion!
9. Pokemon Yellow (Nintendo 3DS and 2DS virtual download)
Pokemon Yellow Launch for Nintendo 3DS
Experience the world of Pokemon from the game that changed everything--Pokemon Yellow! This game is a remastered classic, now available as a virtual download for the Nintendo 3DS to players both new and old. With Pikachu by your side, defeat the evil Team Rocket, catch all original 151 Pokemon and become a Pokemon Master!
Returning players who enjoyed this game in its heyday will be pleased to find that everything in it remains virtually untouched. New generations will experience retro graphics and a more challenging story that is unique to the older Pokemon games. Younger players will develop an appreciation for the franchise's humble beginnings in the gaming universe.
What's a remaster without wi-fi? While only the original 151 Pokemon available in Yellow can be traded between players, the addition of wireless connection to this old game makes collecting all of them much easier than hoping someone in your neighborhood had the game and connecting cable in order for trading to be possible.
An all-time favorite feature of Pokemon Yellow is the GLITCHES. These aren't necessarily common enough to screw up the flow of the game and all the hard work and hours you put into it. Some of these glitches can be considered 'cheats', while others may cause bizarre encounters with things that aren't quite Pokemon, but can still be caught. The remaster keeps them all.
Missingno is actually a Pokemon that was once coded into the game but is now just a bunch of pixels wrapped up in a neat little glitch.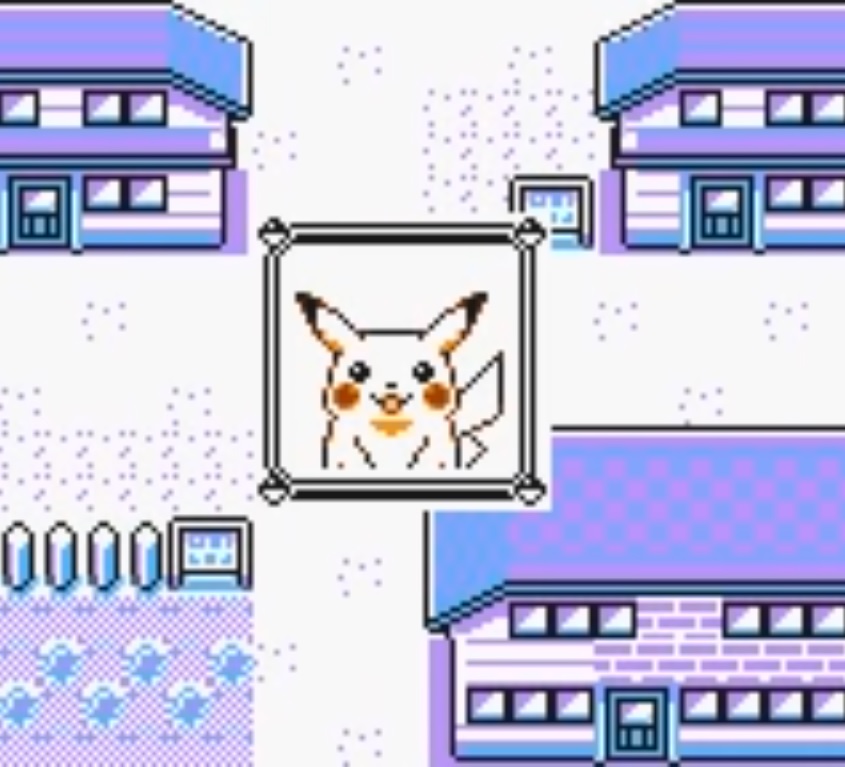 Interact with your Pikachu to see how it's feeling. Different areas and situations in the game will cause Pikachu to react differently.
8. Pokemon Crystal (Nintendo 3DS and 2DS virtual download)
Pokemon Crystal Launch for Nintendo 3DS
Enter the Johto region and catch, trade, and battle with over 200 Pokemon in this vintage revival of the classic Pokemon Crystal, which originally debuted on the Gameboy Color. Night and day present new challenges and features that create an entirely different experience that Pokemon Yellow cannot provide. Enjoy the best of both games in a refreshed adventure that is now available for virtual download on the Nintendo 3DS and 2DS.
Why do some Pokemon appear in a different color? Those are shiny Pokemon, and they are even rarer than legendaries! Stock up on those pokeballs, because you never know when you'll get a shiny encounter!
Explore the Johto region and capture all-new Pokemon who evolve and grow in many different ways. Venture into the Kanto region postgame and take on stronger challenges hosted by familiar characters. Some Pokemon only appear after completing the game!
You can now breed Pokemon, which makes building the perfect team a whole lot easier. Put two Pokemon in the 'daycare', receive an egg, and hatch a baby Pokemon that might know different attacks than it normally would! Some Pokemon can only be obtained through breeding!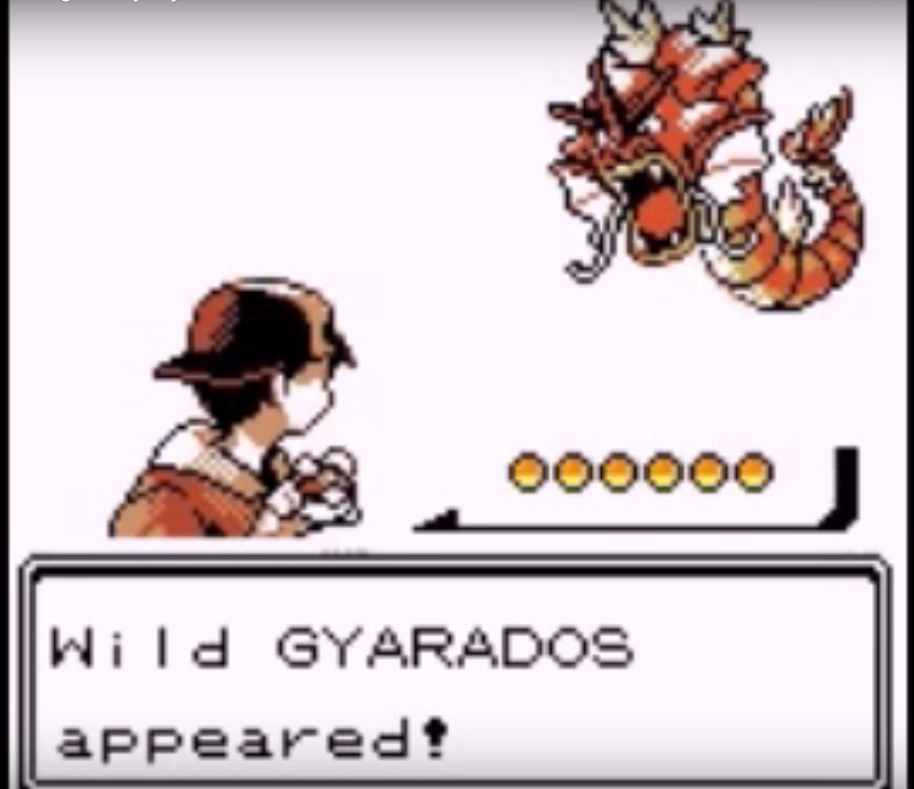 Take on and capture the powerful—and shiny—Gyarados!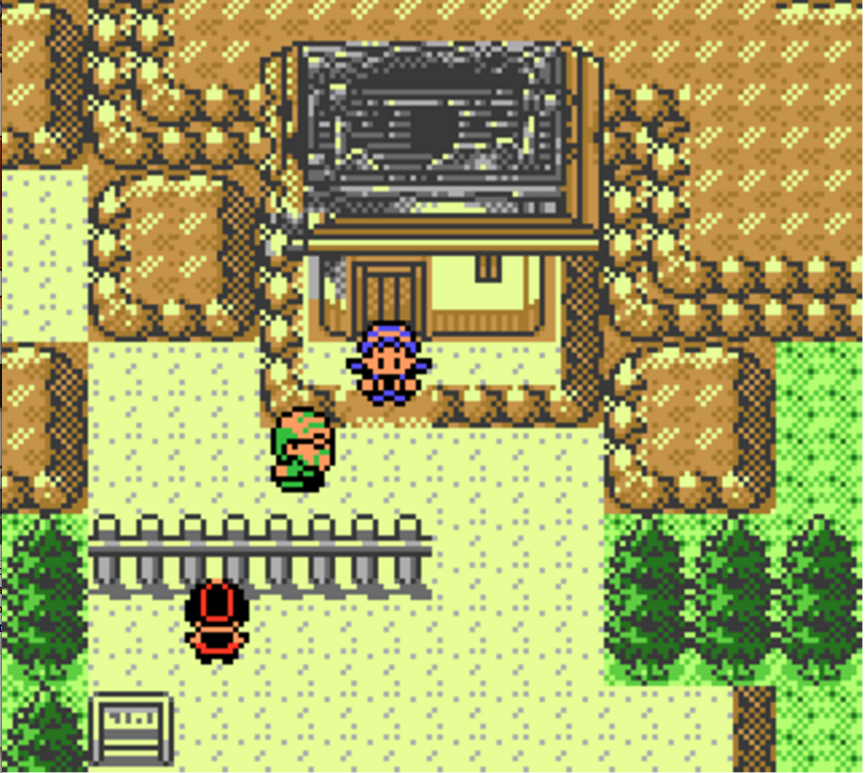 Solve the mystery connecting the legendary Pokemon Ho-Oh and Lugia! Where will they appear?
7. Pokemon Quest (Mobile app and Nintendo Switch)
Pokemon Quest Trailer for Nintendo Switch—Now Available On iOS and Android!
What do a Pokemon and Minecraft crossover look like? Pokemon Quest! This game's whimsical style combines cubes with Pokemon in an all-new adventure for those who love to build, collect, and explore quirky worlds. Play Pokemon in a whole new perspective in Pokemon Quest.
Different recipes attract different Pokemon. Find new ingredients, mix them just right and watch as new characters follow their noses to your camp.
New quests unlock new areas, Pokemon, and items! Take on every quest you can, collect everything you can find, and expand your world!
Quirky cube-like versions of many Pokemon you know and love run rampant in this Minecraft-inspired universe!
Whip up some tasty recipes and attract new Pokemon to add to your collection!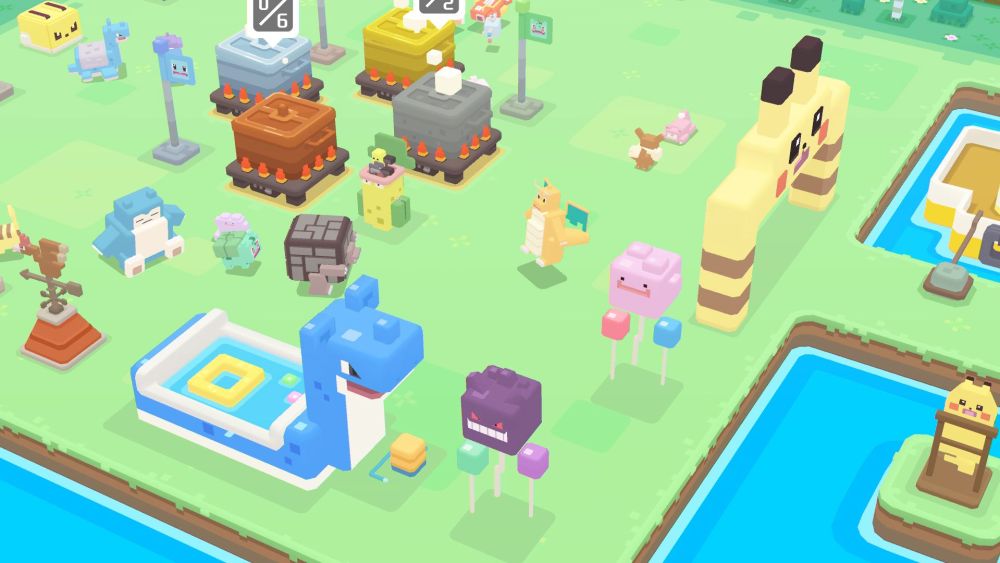 Expand your camp with props and facilities for your Pokemon to enjoy!
6. Pokken Tournament DX (Nintendo Switch)
Pokken Tournament DX Gameplay with New Features
If you prefer real-time battles with no turns, but plenty of awesome battle tactics, Pokken Tournament DX is your outlet! Playable on the Switch, over 20 of the Pokemon you know and love are amped up in realistic graphics and ready to battle one on one in fighting-style gameplay!
The Nintendo Switch allows players to battle with their favorite Pokemon on the go in handheld mode or on their TV for a more dynamic, action-packed experience.
Contenders are pulled from all generations of Pokemon games, from the electric-mouse Pikachu to the fiery-feline Litten.
Challenge and unlock legendary champions such as Shadow Mewtwo and Darkrai to make your roster a force to be reckoned with!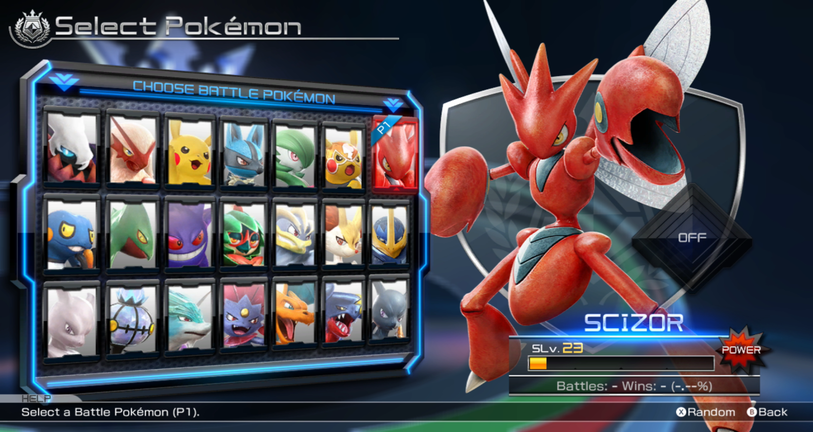 Choose from over 20 Pokemon, including legendaries, and battle your way to the top!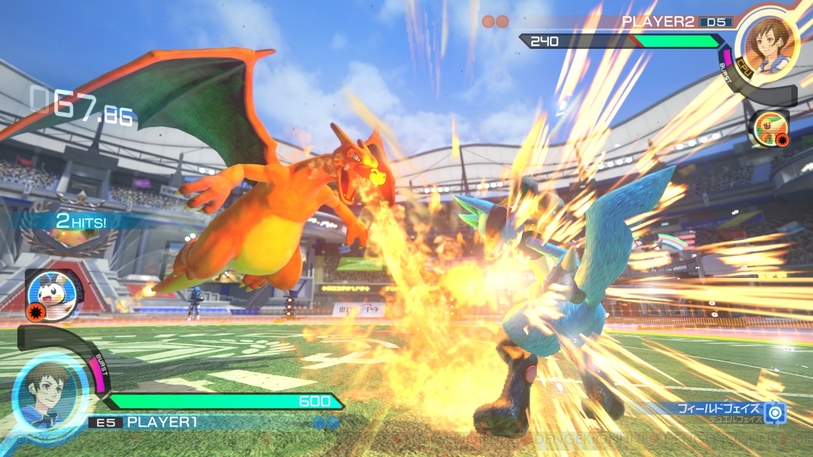 Witness your attacks in real-time action without waiting on your opponent to strike!
5. Pokemon Sun and Pokemon Moon (Nintendo 3DS and 2DS)
Pokemon Sun and Pokemon Moon Launch Trailer
Discover a whole lot of new Pokemon and great new power in the tropical Alola region! Z-moves and mega-evolution make for power-packed battle tactics that are sure to stop the troublemaking Team Skull! Take the island challenge and face the island Kahunas and ultra-powerful totem Pokemon for your final tests. Become the first champion of Alola's Pokemon League debut!
Old Pokemon favorites have new forms with different types and abilities! 
Battles are lit up with the use of Z-moves, an attack that combines the strength of the Pokemon and the fighting spirit of the trainer in a series of poses.
The interactive Rotomdex makes exploring and raising Pokemon easier by giving access to special powers usable in different situations that boost attacks, help eggs hatch faster, and heal your Pokemon.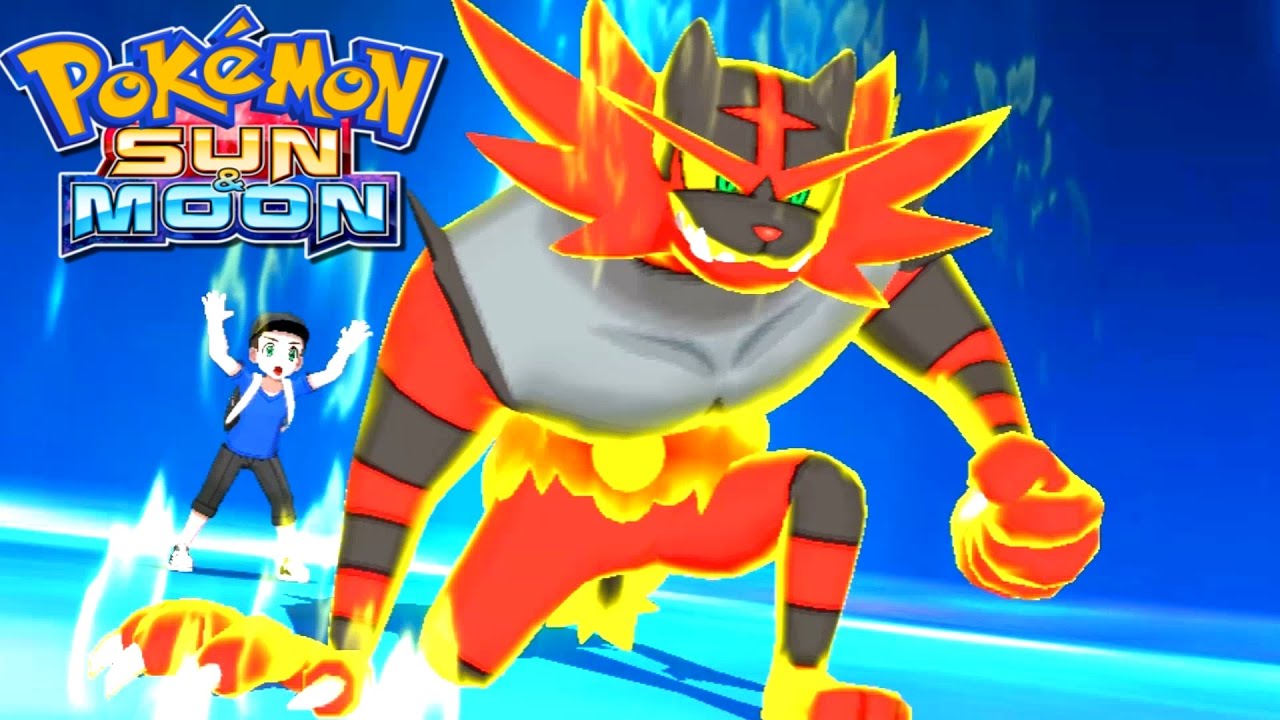 Z-moves can boost your Pokemon's stats, cause status problems for your opponent or just do massive damage!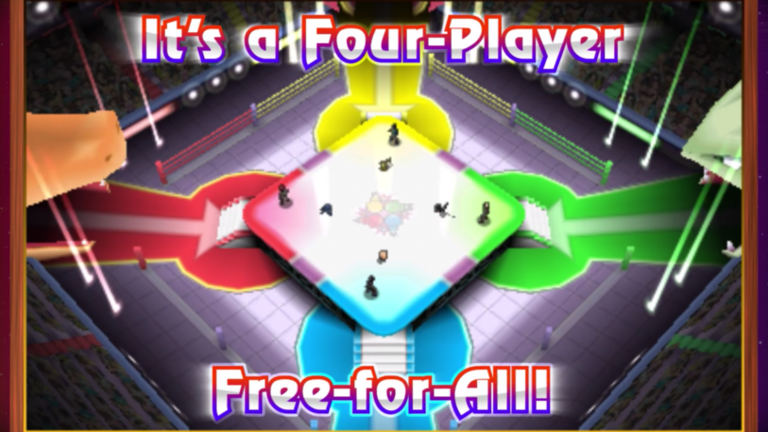 Four-player showdowns at the Battle Royal require the best strategy to beat every opponent and win!
4. Pokemon Ultra Sun and Pokemon Ultra Moon (Nintendo 3DS and 2DS)
Pokemon Ultra Sun and Pokemon Ultra Moon Launch Trailer
The Alola region has a new story and it's out of this world! Travel beyond the islands and into other dimensions to face new and old foes, new Pokemon, and dive into a deeper story! 
Discover the rich history between legendary Pokemon Solgaleo, Lunala, and Necrozma and merge them into all-powerful beasts!
After beating the main story, a blast-from-the-past postgame adventure pits you against old threats to the Pokemon world. These villains have crossed dimensions and are working together to take over the Alola region and space itself!
Visit new areas in the Alola region and complete various side quests that invoke nostalgia and award exclusive perks and Pokemon!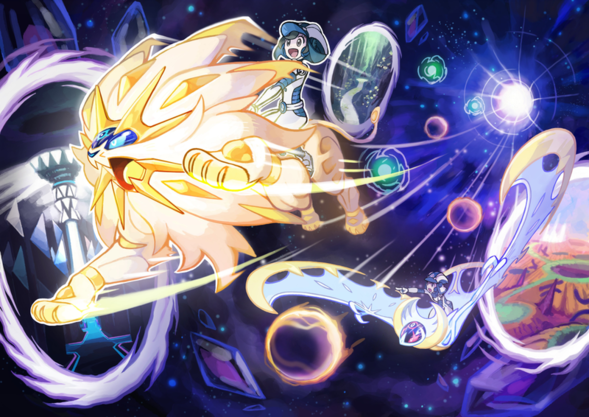 Fly through Ultra Space and enter portals that lead to mystery Pokemon!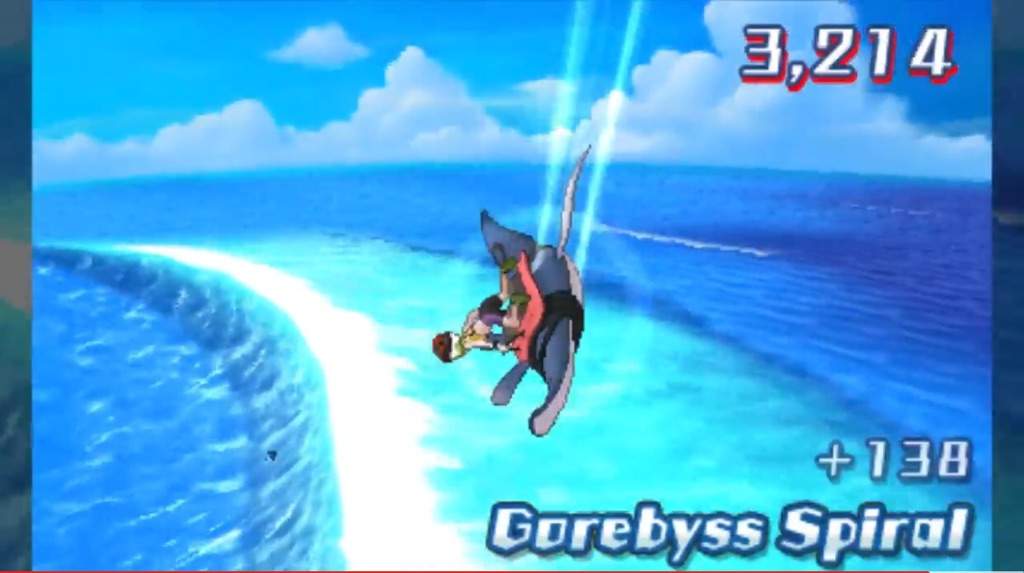 Surf between islands—Mantine style—and rack up points towards great rewards!
3. Pokemon Let's Go Pikachu! and Pokemon Let's Go Eevee! (Nintendo Switch)
Pokemon Let's Go! Trailer with Features and Game Mechanics
Pokemon Go and Pokemon Yellow come together in Pokemon Let's Go! When you're done catching Pokemon on the go (yes, pun intended), you can transfer your monsters to Let's Go and continue the adventure in the Kanto region!
Special moves unique to your partner Eevee and partner Pikachu make crossing natural obstacles a breeze with fun, colorful graphics.
Battle and continue the journey alongside a friend with co-op gameplay. Catch the same Pokémon at the same time!
Catching them all is easier when you can transfer Pokemon caught on Go to Let's Go Pikachu! and Let's Go Eevee!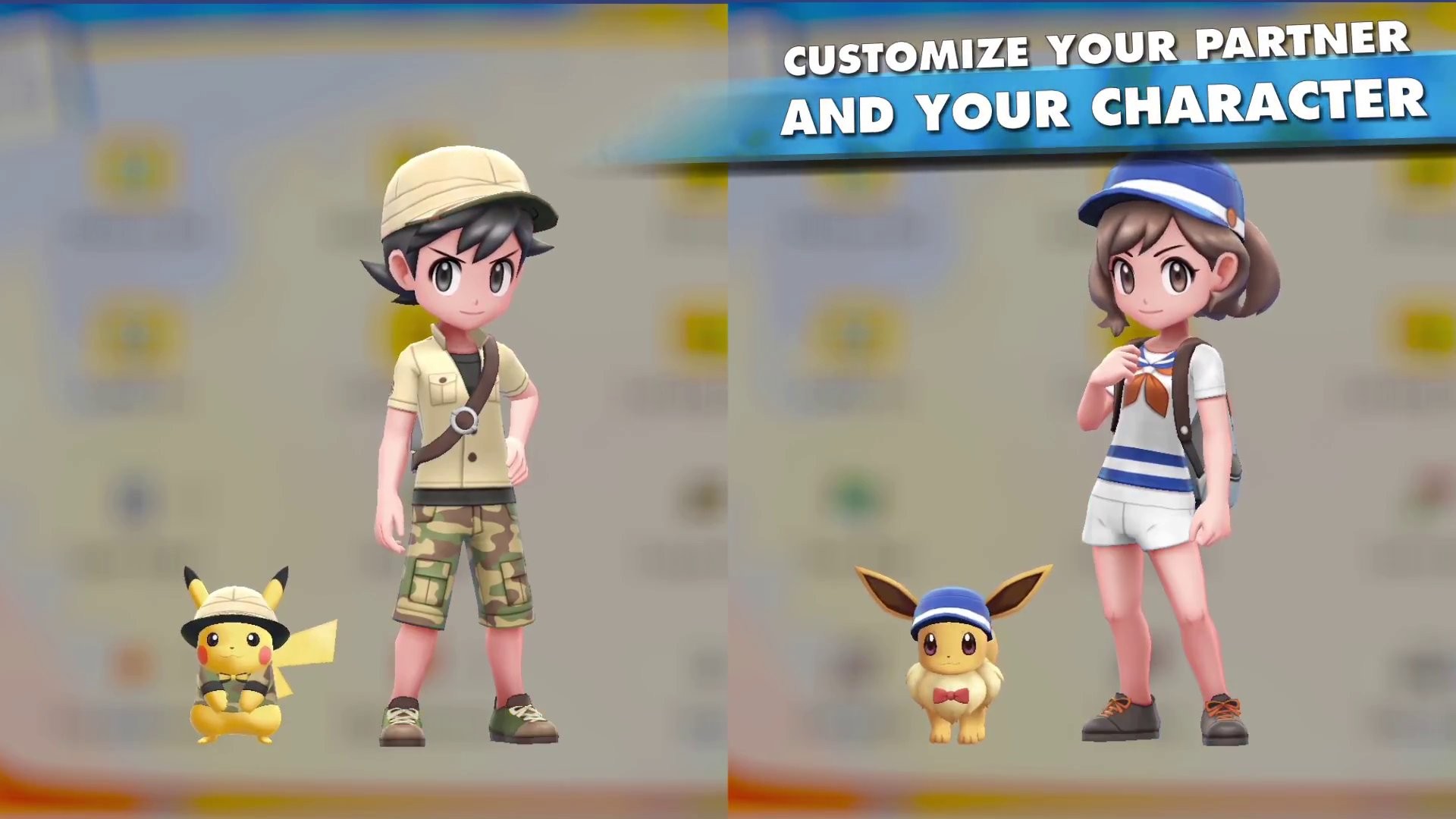 Fully customize your character and partner Pokemon!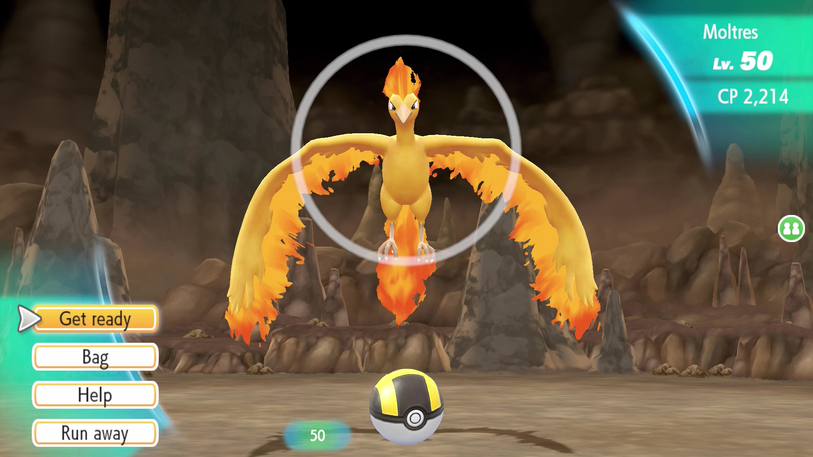 Battle-free capture system with every Pokemon encounter, like in Pokémon Go.
2. Pokemon Masters (Mobile app)
Pokemon Masters Overview Trailer
Team up with Pokemon masters and famous trainers from all corners of the Pokemon world, and battle your way through the Pasio region! Everyone knows everyone on this large island where top trainers from the franchise are gathering to face off against one another.
Three-on-three battles up the ante as you battle in real-time with famous trainers and their signature Pokemon. Each trainer plays a specific role and each Pokemon has a signature move, allowing the player to build countless team combinations!
Experience a fun, comedic, and adventurous story as you gain formidable allies and explore the region of Pasio. Engage in fully interactive conversations that shape the story and gameplay.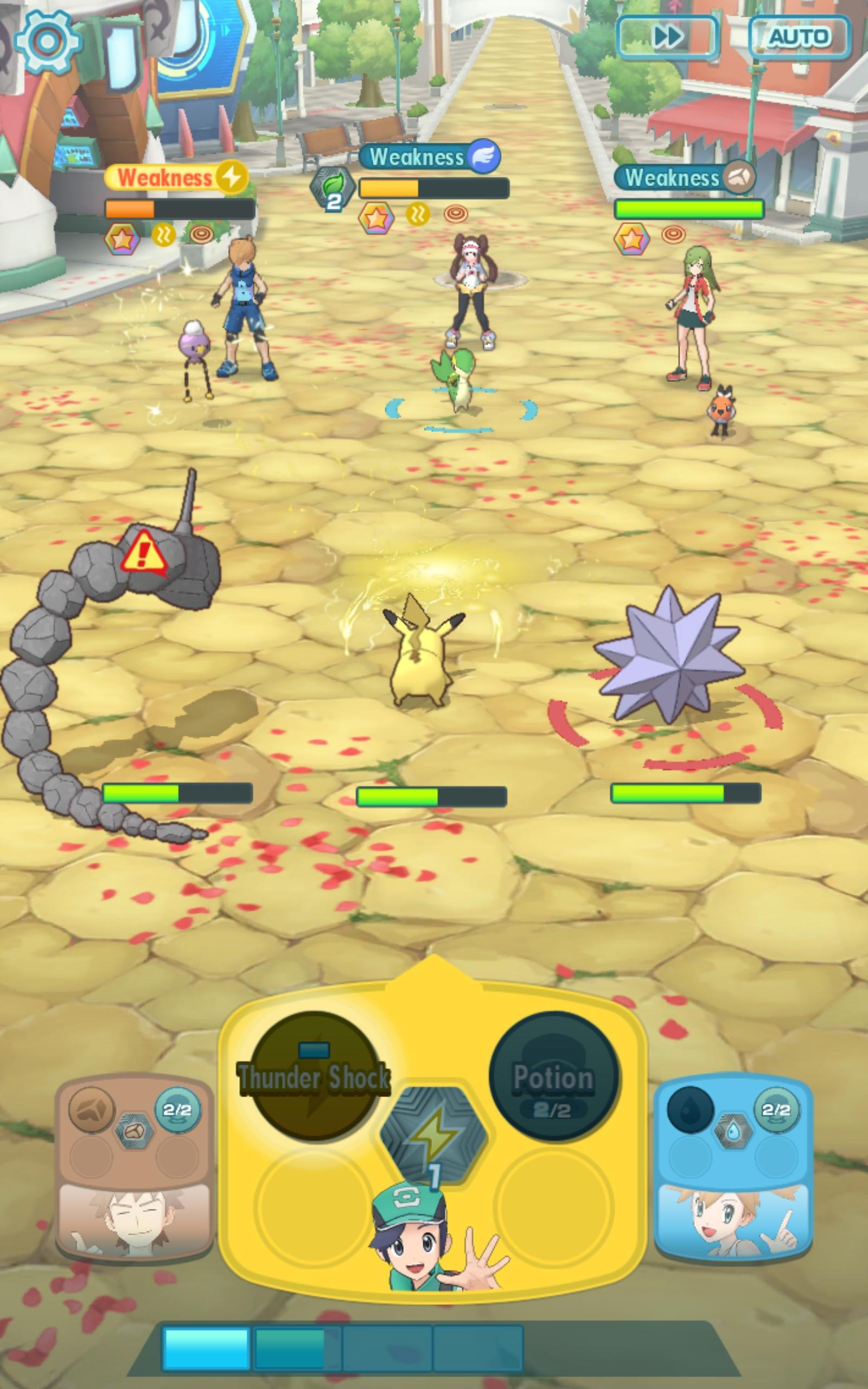 Form your own team of the strongest Pokemon trainers across generations and battle your way through an all-new story!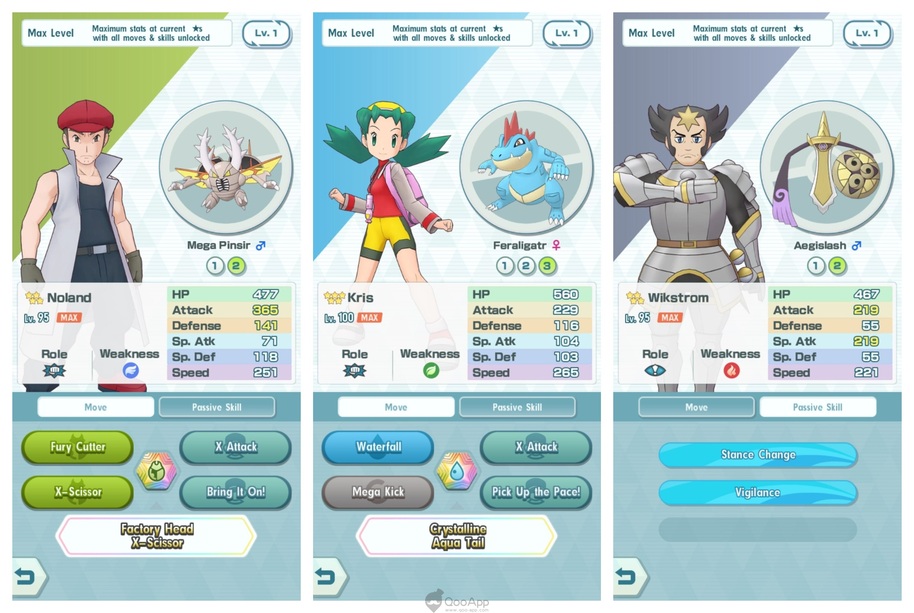 Keep tabs on trainer weaknesses, strengths, and what they're capable of in battle.
1. Pokemon Go (Mobile App)
Pokemon Go Gameplay Trailer
Pokemon crosses into the real world in the popular virtual reality mobile app, Pokemon Go! Join one of three teams—Mystic, Valor, or Instinct—and decide what kind of Pokemon trainer you want to be! Fill up your travel mug, lace up your shoes, and catch as many Pokemon as you can, and make every step to every destination worthwhile.
Monthly Community Days feature a special Pokemon that appears in DROVES for a three-hour window. Shiny versions of this Pokemon are more common during that time! 
Claim and defend gyms for your team to earn in-game currency towards helpful items, outfits, and bonuses. Meet up with other trainers in your area to battle powerful raid boss Pokemon that may otherwise be harder to find! 
Exercise becomes more rewarding, and every walk, jog, or cycle brings you closer to nearby challenges, new friends, and Pokemon to catch on the go! After all, the Pokemon won't appear while you're streaming your favorite show!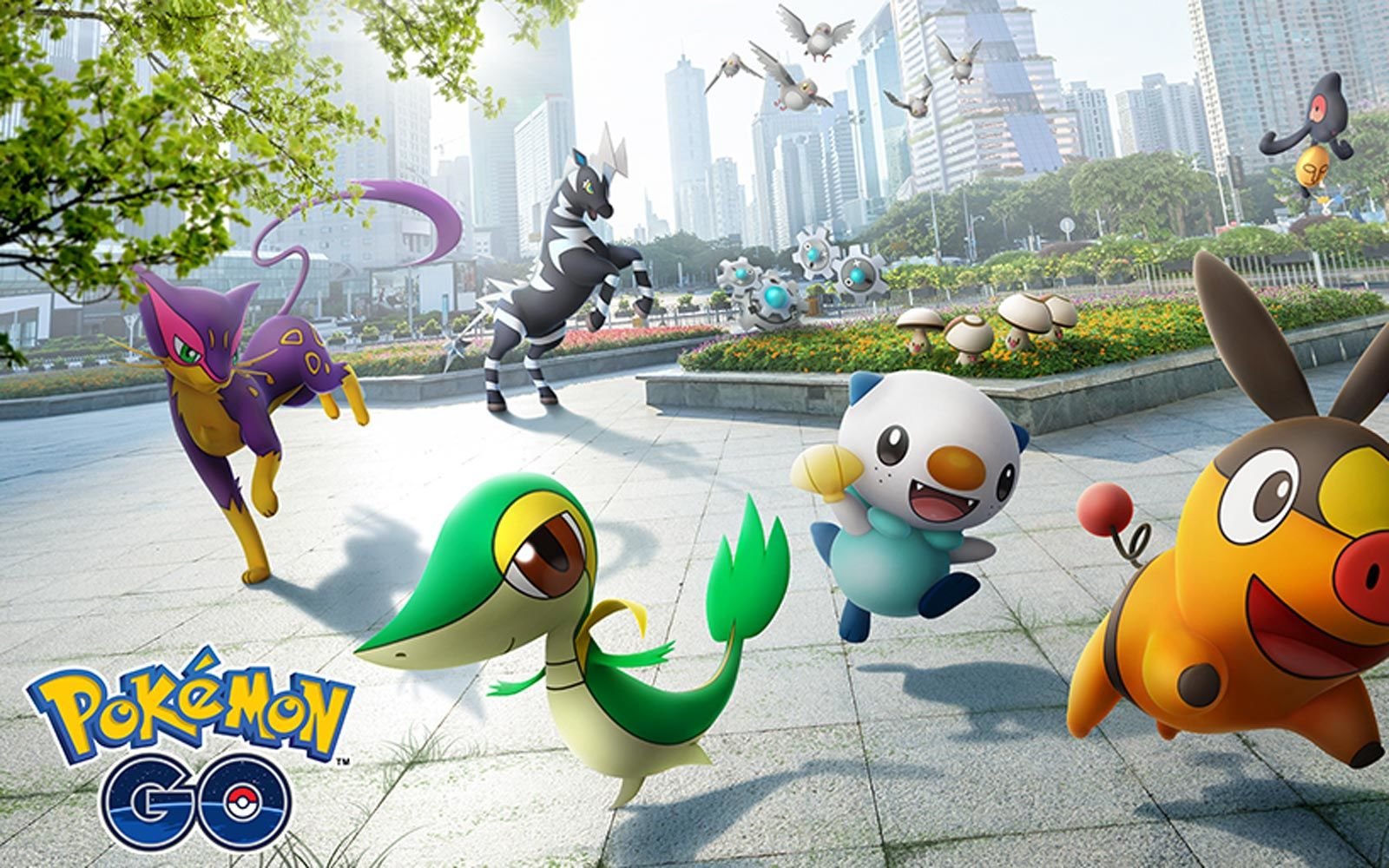 Catch Pokemon in real-world locations and take part in monthly events in the community!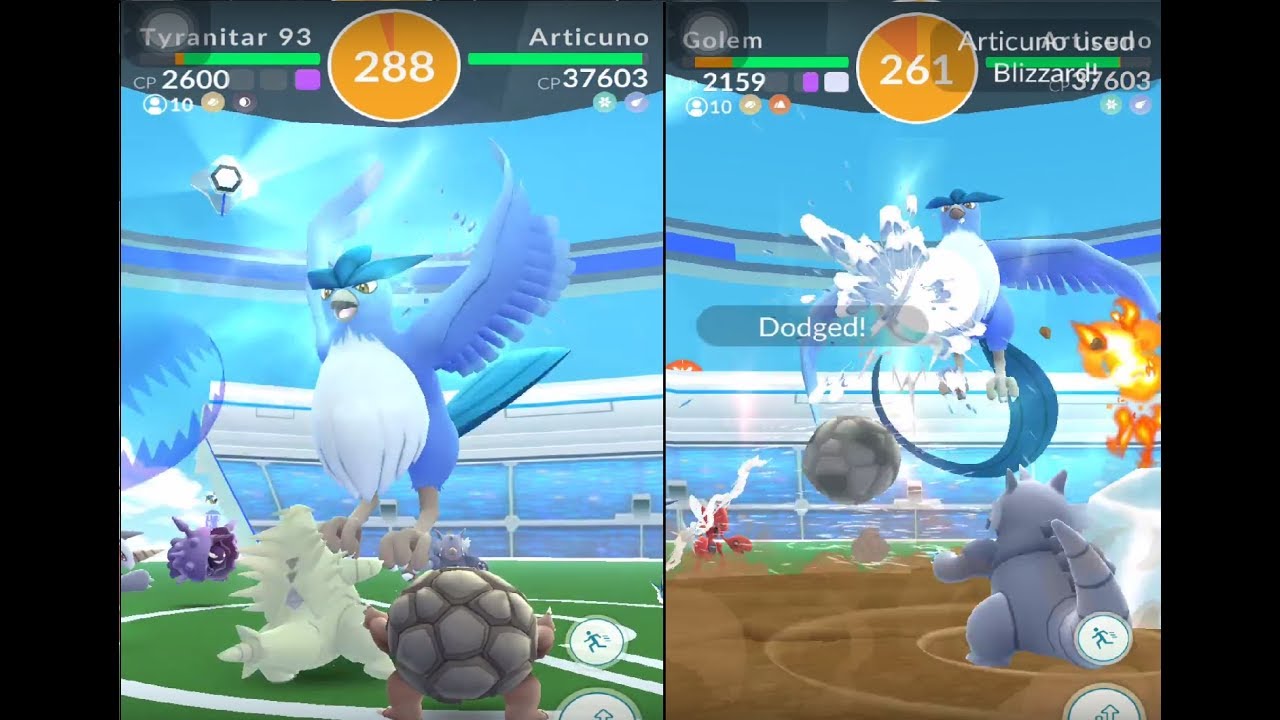 Team up with other players in the area and take on powerful raid bosses in order to catch rare and sometimes legendary Pokemon!
Liked this article? You might also enjoy reading these:
10 Reasons Why The Pokémon World Is Better Than The Real One
11 Things Only Real Pokémon Trainers Will Understand
Image Gallery