[Top 5] MHW Best Layered And How To Get Them
Updated: 24 Sep 2020 9:36 am
Killing giant creatures has never looked so stylish
Monster Hunter World is a game filled with fabulous armor.
Not all are created equally as fab however, and with Iceborne's recent addition of layered armor, you can now mix and match sets to create your own beautiful set of armor. In my humble fashion opinion. Which is biased. Shiny things catch my eye like a raccoon. What can I say! Here are the top five layered sets and how to get them.
5.Xeno y Layered Armor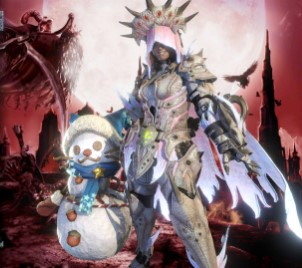 Scaling up the social ladder
The Xeno'jiiva Gamma Layered set looks like disco enthusiasts and nuns got together and proceeded to have a scaly baby. It's shiny look is sure to bring all the monsters to the club(and possibly demolish the club.)
The Armor has a red glow to it
Unlike the other Xeno sets, the blue sections are lit up
The "eyes" of the armor are also lit up, just like Xeno'Jiiva
How to get Xeno Layered Armor:
-Safi'jiiva Cortex x5-Beat Safi Jiva Siege
-Xeno'jiiva Ticket x1- Complete Event Quest "Like a Moth to the Flame"
-Elder Dragonvein Bone x5-Guiding Lands Elder Dragon Drop
-Volcanic Wildbone x2-Guiding Lands Volcanic Region Bonepiles
-3000 Research Points
See Xeno Y Armor here!:
4. Vaal Hazak y Layered Armor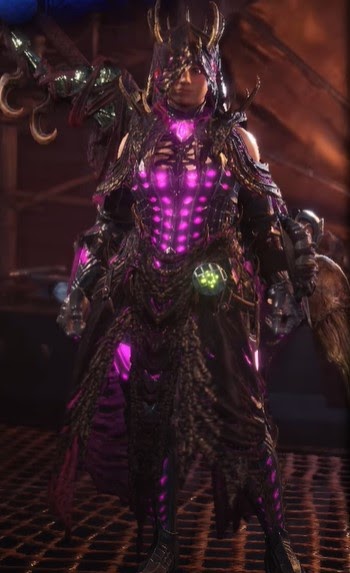 Spooky for a cutie
The Vaal Hazak y armor is a ghastly gothic delight. Both the male and female armor look like evil acolytes preparing a dark ritual even the black dragons would be happy with. Cool imagery right? Now imagine wearing this to a funeral for a close relative. Everyone else is dressed in black, and you're dressed in strange lizard garb that glows slowly. Everyone at the funeral would be SO jealous!
The ribs slowly shine in and out
The boots shine too. Love me some shiny boots
The armor itself is made directly out of Vaal Hazak's skin
You can see bits of his teeth covering the armor
How to get Vaal Hazak Layered Armor:
-Twilight Fang x7-Guiding Lands Blackveil Vaal Hazak Drop
-Vaal Hazak Ticket x1-Complete Event Quest "The Deathly Quiet Curtain
-Elder Dragonvein Bone x5-Guiding Lands Elder Dragon Drop
-Effluvial Crystal x2-Guiding Lands Rotted Region Mining Outcrops
-3000 Research Points
See Vaal Hazak y Armor here!:
3. Dante Layered Armor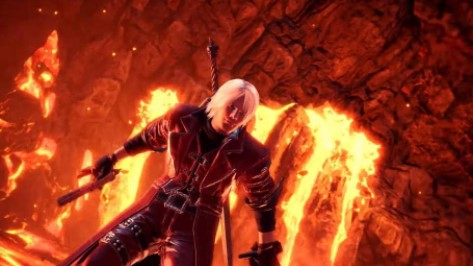 Jackpot!
In a special collaboration event, you can look like Dante from the Devil May Cry series. This isn't exclusive to just males either. The female armor gives you the perfect Son of Sparda look too! Or daughter.
Dante's signature white hair looks stylish as ever
You can change the color of the jacket
Female version looks just as cool
Nice boots to boot
How to get Dante Layered Armor:
-Teostra Ticket x 2-Complete Event Quest "The Scorn of the Sun"
-Red Orbs x 2-Complete Event Quest "Code: Red"
-5000 Research Points
See Dante's Armor here!:
2. Drachen Layered Armor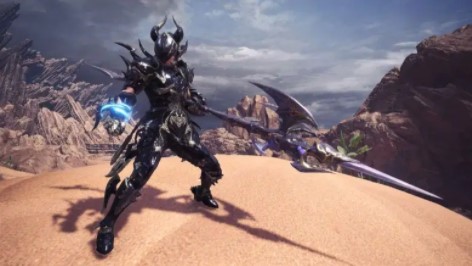 The commander of the Baron Dragoons
This armor is another collaboration event, coming from Final Fantasy Online. The armor is reminiscent of Final Fantasy dragoons. This armor more specifically looks like the original dragoon himself Kain Highwind from Final Fantasy 4. It also resembles what I wear when I visit Amsterdam on holiday but that's for another article.
You can roleplay as a Final Fantasy character and fulfil your crossover dreams!
Female version shows that HOT midriff
Midriff fans will be delighted
Glistening and polished metal look
A personal favorite(Admitted Final Fantasy shill)
How to get Drachen Layered Armor:
-Glamour Prism x1-Complete Event Quest "A Visitor from Eorzea (Extreme)"
-Nova Crystal x3-High Rank Mining Outcrops, Ancient Forest, Wildspire Waste, Coral Highlands, Rotten Vale
-5000 Research Points
See Drachen Layered Armor here!:
1. Wiggler Head Layered Armor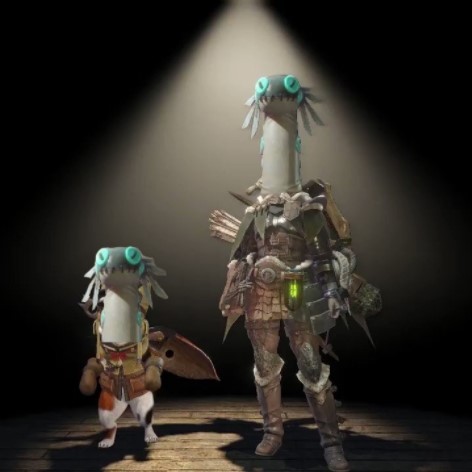 I am become death, destroyer of worlds
The one everyone wants. Your friends will be jealous. Don't have friends? That's okay. The Wiggler is the only friend you need now… This head wiggle as you run and move while playing. Making for an easy joke about phallic imagery. Everyone will think you're the king or queen of comedy. They'll be laughing so hard.
His head is now yours
Men and women fear you
It wiggles 
Fear no god but the one before you
Changeable colors!
How to get Wiggler Layred Armor:
-Must Complete Event Quest "Kings Know No Fear" and speak to Smithy afterword
-Faux Ticket II x1-Complete Event Quest "Kings Know No Fear"
-Wiggler Ticket x2-Complete Event Quest "Wiggle Me This"
See Wiggler Head Layered Armor here!:
Disagree with this list? Think your fashion opinions are better? Doesn't matter. Wiggler will consume all of us one day. 
For more video game news and articles, be sure to visit Gamers Decide, covering the best in video games, Esports, movies and geek culture!
Image Gallery