[Top 5] MHW Best Kjarr Weapons
Updated: 23 Sep 2020 6:57 am
Go to the Kulve for the Meta
The Kulve Taroth siege rewards are full of good gear to choose from and almost all of them are meta for elemental as well as raw damage. The built in critical element skill and the most often highest elemental attack is what sets this monster's weapons apart from the others. Build up for Partbreaker and strong elemental resistance when farming Kulve and go to town, he can be very entertaining for all the grueling hours it will probably take to get what you want.
Taroth Pipe Sleep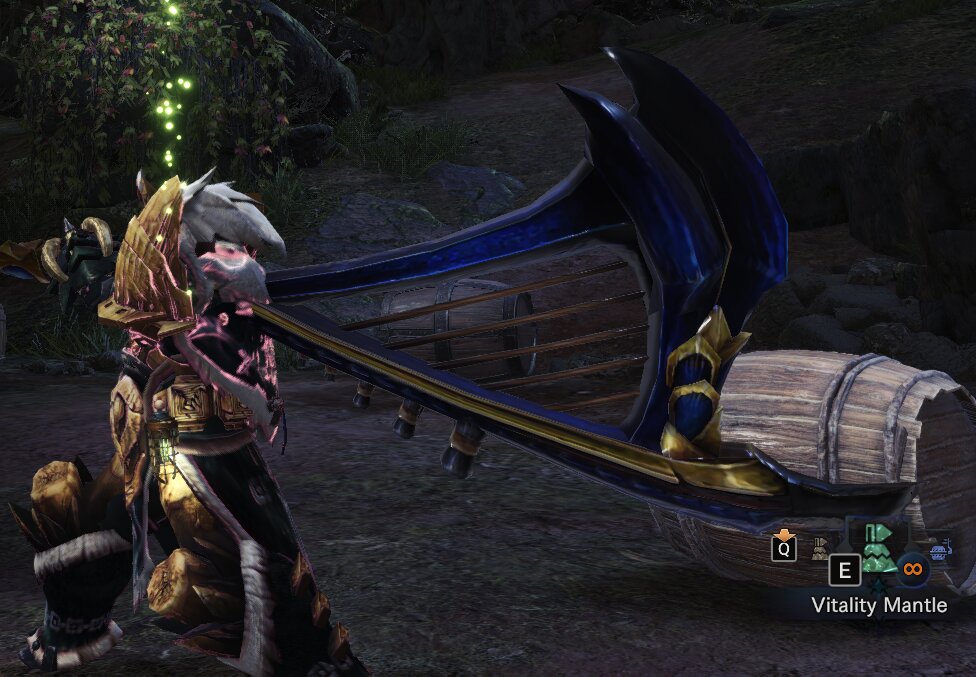 Raw damage as well as supporting yourself and team with several buffs while using the Taroth Pipe Sleep is one component of the best Hunting Horn builds in the game. The myth that Hunting Horns are only for supporting the team and doesn't provide any DPS is busted with Kulve's Hunting Horns and Taroth Pipe Sleep is a weapon to be on the lookout for.
Weapon Stats:
798 Attack
0% Affinity
(420) Sleep
Why Taroth Pipe Sleep is Great:
High Raw Damage
Good Team Support
High Sleep Attack
How to Get Taroth Pipe Sleep:
Kulve Taroth Siege Rewards
See Weapon Name in Action:
Tarroth Blitz Support
A must for any gunner who likes to use Normal ammo is the Taroth Blitz Support and going for basic attack and dps skills is the best way to build for this endgame weapon. High Capacity with Normal Ammo 2 is a very powerful gunner build and this weapon will bring you up to some of the highest DPS stats in MHW. 
Weapon Stats:
247 Attack
0% Affinity
No Deviation
3 Custom Mod Slots
Wyvernblast Special Ammo
Why Taroth Blitz Support is great
Use with Wide Range and Free Meal Skills for Team Support
High DPS with Normal Ammo
Use Basic Attack DPS Skills in Build
How to Get Taroth Blitz Support: 
Kulve Taroth Siege Rewards
See Taroth Blitz Support in Action:
Taroth Strongarm Ice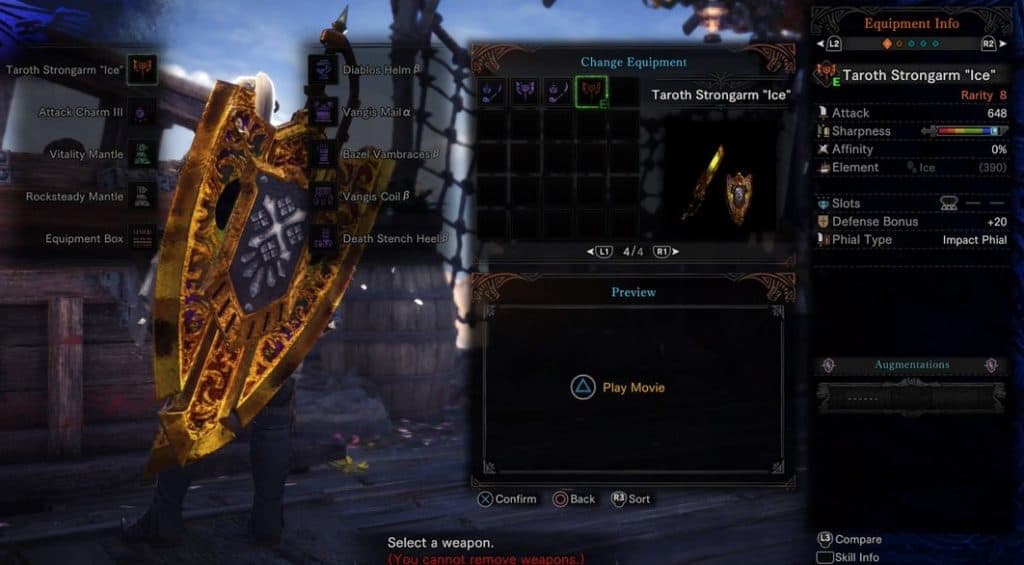 The Charge Blade has some of the highest elemental damage out in the game and Kjarr Strongarm Ice does not fail to bring some of the highest elemental damage hits in the game. Pair it with Safi's 5pc armor set to really boost the elemental damage and the raw damage output is not something to be neglected and should be used often as well. 
Weapon Stats:
684 Attack
20% Affinity
480 Ice Damage
Power Elemental Phial
Built In Critical Element Skill
Why Taroth Strongarm Ice is Great:
High Elemental Damage
Raw Attack Damage Good As Well
Switch Easily From Elemental Attack to Raw
How to Get Taroth Strongarm Ice:
Kulve Taroth Siege Rewards
See Weapon Name in Action:
Kjarr Daggers Ice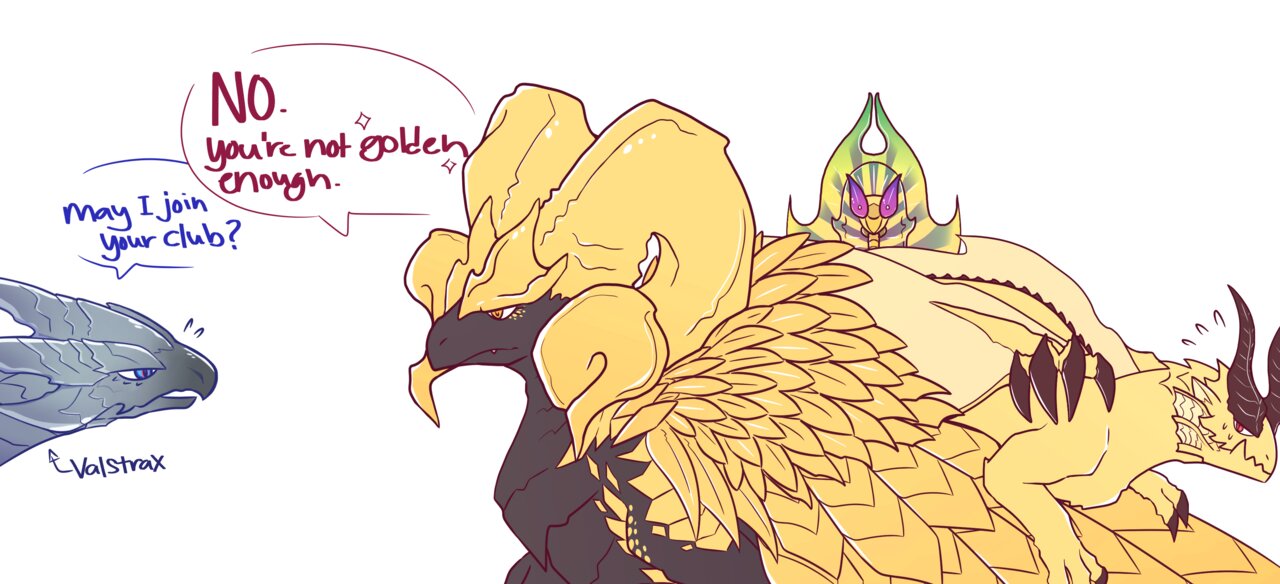 Outdoing Safi's weapons in elemental damage is most any Kulve Dual Blade as well as any other weapon matchup in the elemental damage class. The high raw attack and built in critical element skill is what sets this weapon above any other in the dps range of weapons. Also a great pair with Safi 5pc set for extra elemental damage.
Weapon Stats:
252 Attack
15% Affinity
210 Ice Damage
Critical Element
Why Kjarr Daggers Ice is Great:
High Elemental Attack
Pair With 5 Pc Safi Set for True Dragonveing Awakening
Outperforms Safi's Elemental Dual Blades
How to Get Kjarr Daggers Ice:
Kulve Taroth Seige Rewards
Kjarr Axe King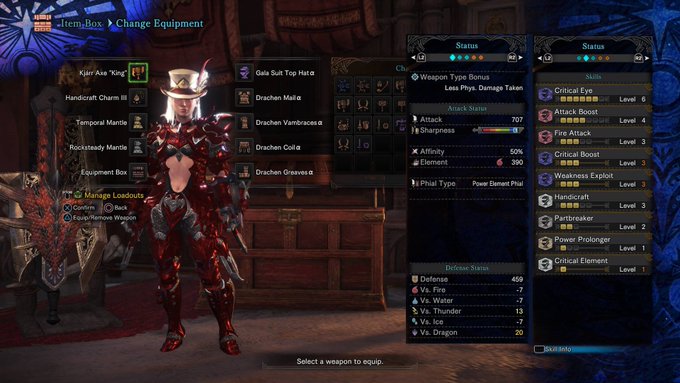 The fire element is always a good weapon to have on standby when hunting in Monster Hunter World and the Kjarr Axe King Switch Axe is full of fire to match with your target's elemental weakness. With 20% base affinity it is easy to build with this weapon using the basic attack and affinity raising skills to get max dps and the elemental damage has great potential as well.
Weapon Stats:
665 Attack
20% Affinity
300 Fire Damage
Power Element Phial
Critical Element Skill Built In
Why Kjarr Axe King Switch Axe is Great:
High Fire Elemental Damage
20% Affinity
Critical Element Skill
How to Get Kjarr Axe King Switch Axe:
Kulve Taroth Siege Rewards:
See Kjarr Axe King Switch Axe in Action:
Also be sure to check out these articles:
Image Gallery