11 Great Games Like Overwatch That Are Free To Play
Updated: 28 Jun 2019 1:17 am
It's not the only interesting shooter on the markety
11. Dirty Bomb 
Dirty Bomb Gameplay
An unfortunately timed entrance to the stylized shooter genre, sandwiched between larger titles such as Overwatch and Paladins, Dirty Bomb nonetheless deserves mention as a fantastic free to play shooter.  
Intuitive controls, memorable characters, and an exciting backdrop nestled in London in the wake of a radiological dirty bomb attack (as the name implies)set the stage for the game.  
In battles pitching government mercenaries against terrorists intent upon stealing the secrets behind the dirty bomb attack, players are treated to high-intensity action with average times to kill. The TTK means that each fight leaves plenty of room for skill-based match-ups, with none of the frustrating questions that come with faster, reflex-based games like Counter-Strike: Global Offensive.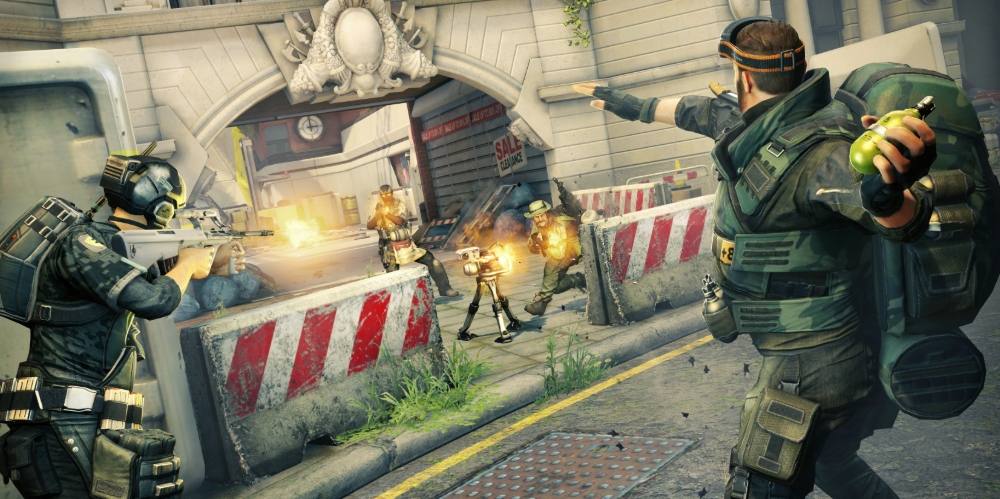 No I in team: Squad base objectives and combat mix for a fast-paced experience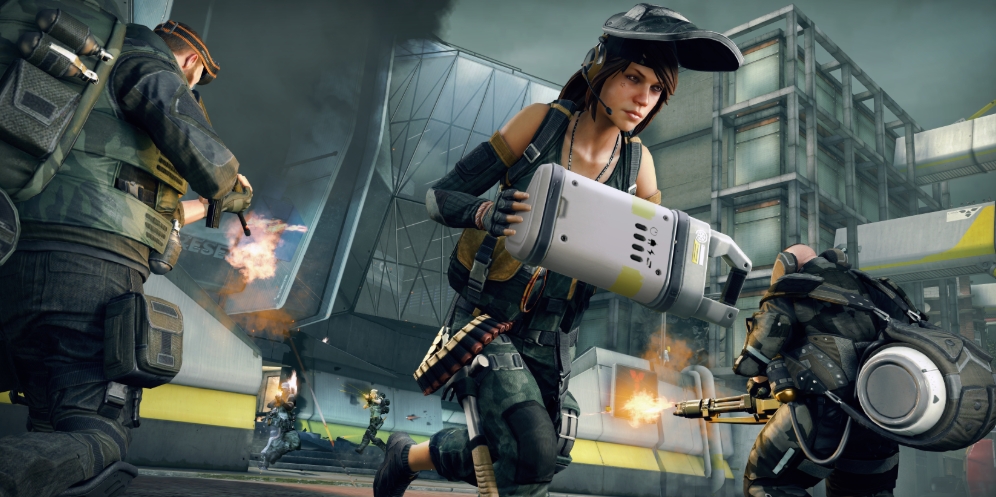 Something on the side: Completing optional side objectives can help you clutch that win sooner
10. Block N Load
Block N Load gameplay
A five versus five shooter game that can satisfy that Fortnite building itch, with fast-paced adventures and customizable, block based gameplay this stylized shooter allows the kind of diversity, customizable gameplay that comes off as a cross between an action-packed FPS and Minecraft.  
This game is especially appealing if you enjoy the type of 3D combat that comes with Fortnite without the hassle of long down times, waiting for the storm to kick some action into gear.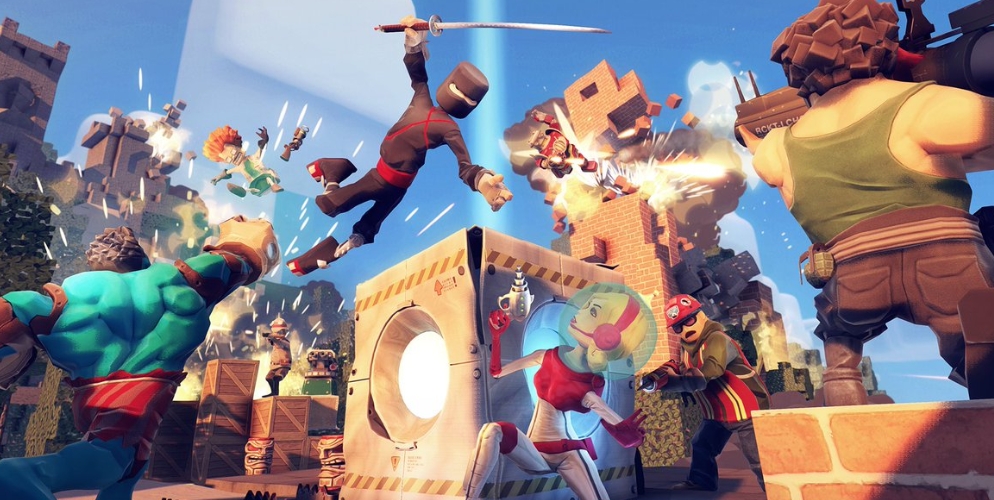 Stay Classy: There are multiple different classes with unique abilities for you to choose from to destroy your opponents with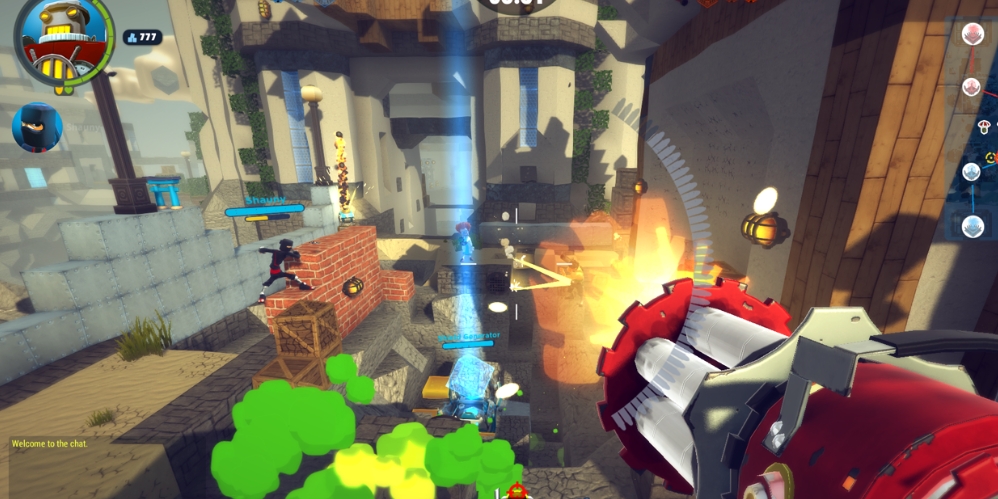 Brains and Brawn: Building and bullets go hand in hand in this team-based first-person shooter
9. Realm Royale
Realm Royale gameplay
A charming game with a unique take on the extremely popular royale series.  
Class-based in a fantasy setting this free to play game features not only the traditional 100 player, last man standing style that we've all come to love it also introduces the idea of horses and mounts.
A flintlock fantasy is not what we've come to expect from the genre, but Realm Royale's ability to customize your own champion and its bold take is definitely worth checking out.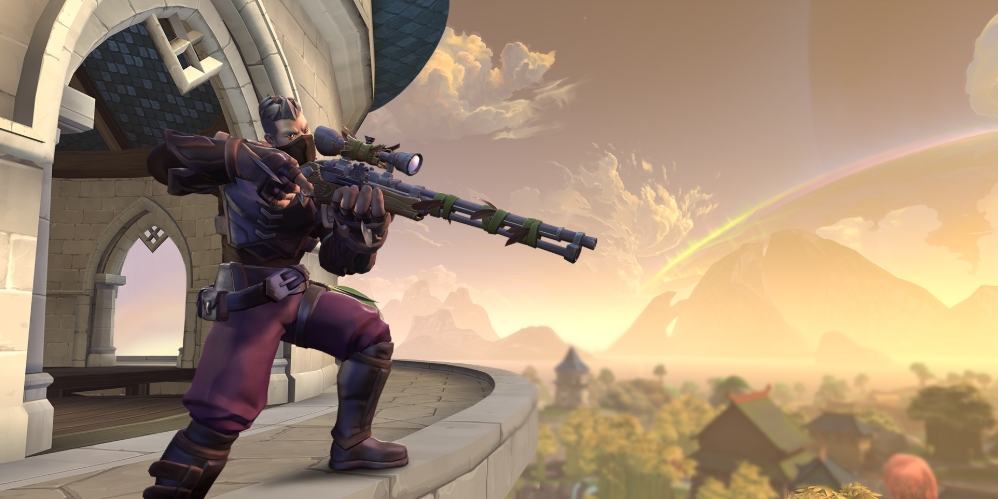 I have the high ground: Positioning is key to getting that Crown Royale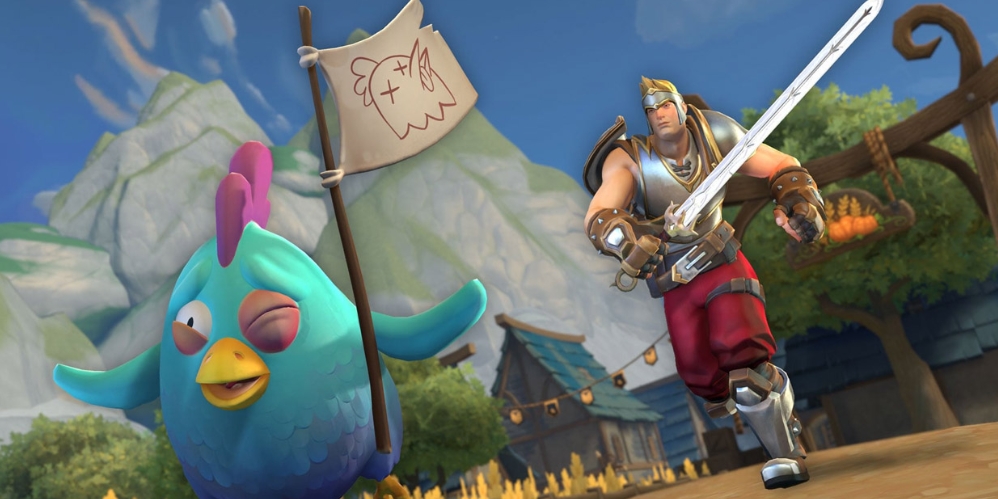 Chicken Dinner: Death isn't the end, but it's a tasty start
8. Cuisine Royale 
Cuisine Royale gameplay
Another royale shooter with a twist on the genre, Cuisine Royale drops you off in the center of a wild west setting, brought to you by the developers of the MMO shooter Enlisted.  
Perhaps what's most appealing about Cuisine Royale is that in a setting where far too many clones of Player Unknown's Battlegrounds try to strike a moody setting Cuisine Royale does away with all of that.  
What started in some ways as tongue in cheek humor has grown into a hilarious game of its own.  
Best of all if you just want a quick taste rather than the multi-hour slugfest of other similar games Cuisine Royale features 10-15 player matches.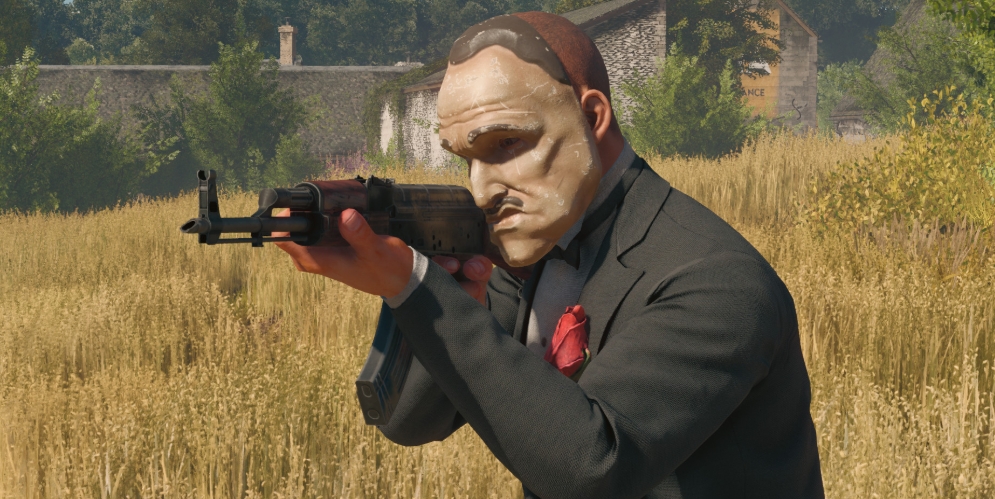 Sleeping with the fishes: 36 players per session with an ever-shrinking arena makes for deadly gameplay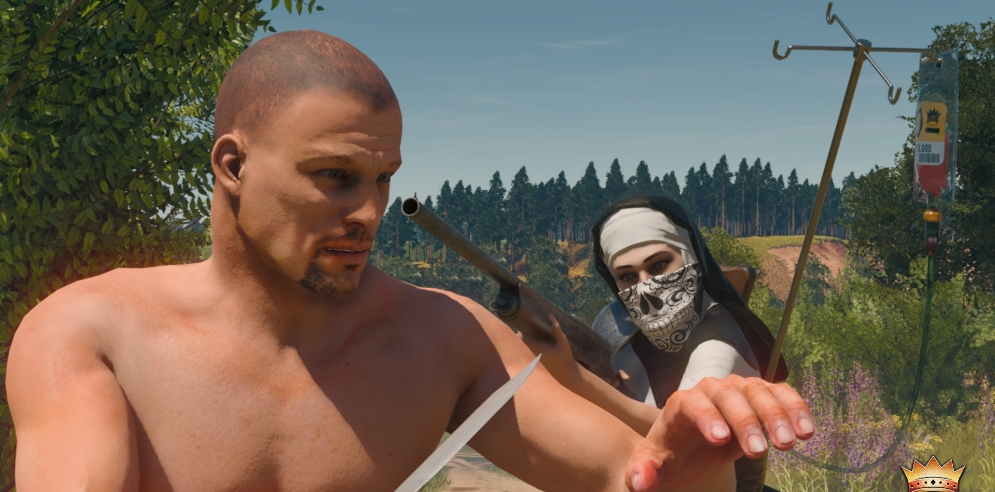 Can't stand the heat: Ingredients gained in battle are used to create unique looking and powerful gear
7. APB Reloaded
APB Reloaded gameplay
Boasting to be the world's first Action MMO Third Person Shooter APB Reloaded comes from a long history of popular crime based gaming.  Featuring customizable gear and the choice to play either Enforcers or Criminals it satisfies a very hard to find "cops vs. robbers" niche.  Best of all? The game recognizes the need to play to its strengths: high octane adventure and action.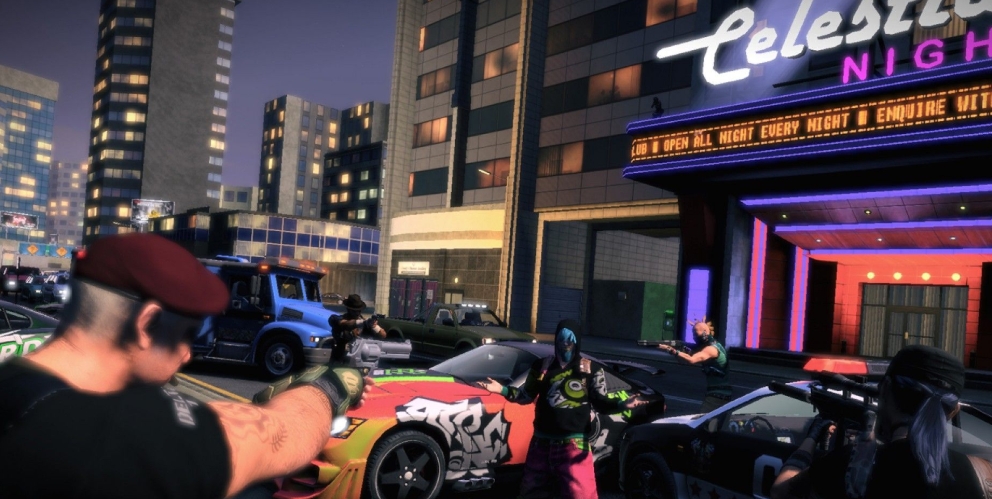 Massive customizations: From cosplaying to faction rewards, APB has a slew of customizable options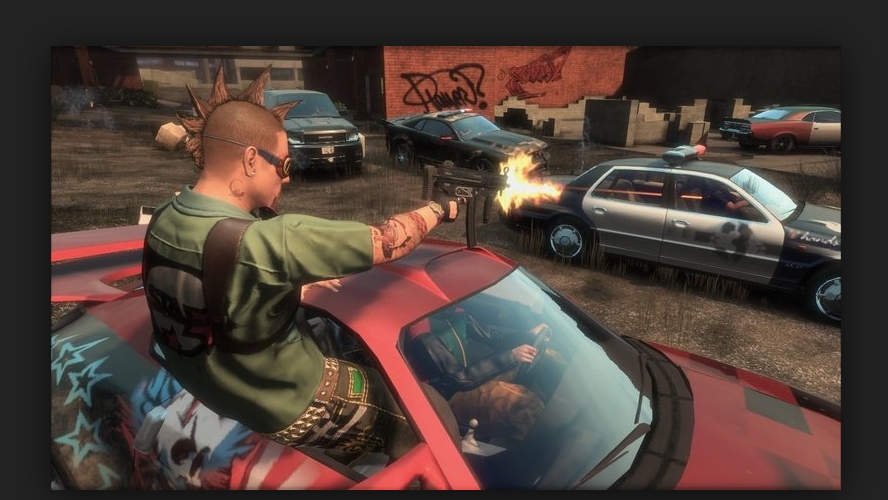 Good and Evil: Players can choose to play as either an enforcer or criminal  
6. Paladins
Paladins gameplay
A title often overshadowed due to the close proximity of its release alongside Overwatch Paladins has still managed to not only survive in the shadow of Blizzard Entertainment's marketing juggernaut but also thrive.  
With over 25 million players, Paladins takes the class-based shooter style that harkens back to days of yore and puts you in an exquisitely designed fantasy setting.  
In addition to being free to play it is also frequently updated with new champions, ensuring that the gameplay never becomes stale.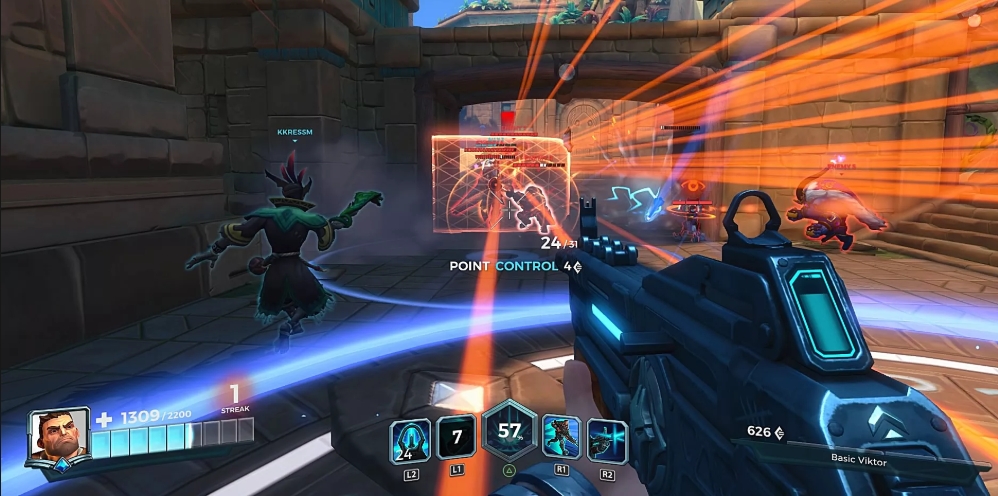 In the mood for modes? Paladins offer old favorites and new twists in its multiple gameplay modes like Siege and Team Deathmatch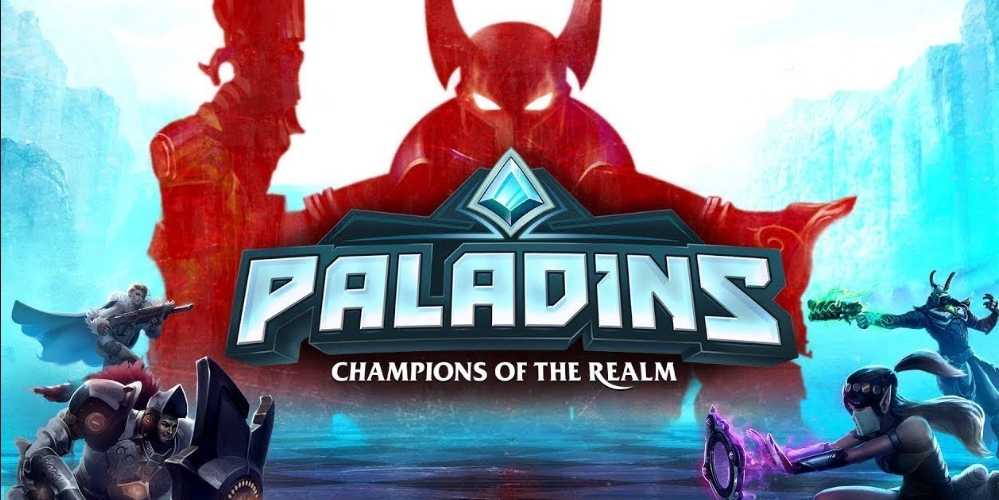 Who will emerge victorious: Escape to a fantasy world of rival factions and engage in team-based combat
5. Planetside 2
Planetside2 gameplay
A venerated game from a venerated series,.  PlanetSide 2 has successful, massively pitched battles coded into its DNA.  
Brought to you by Daybreak Studios (formerly Sony Online Entertainment) PlanetSide 2 is a massive open world shooter, it's free to play, and it reminds one of the days of Battlefield 2.
Daybreak has done a phenomenal job of modernizing the systems as the game has aged so that you're are never left out of the Sci-Fi action.
On your 6: Take to the air for intense aerial combat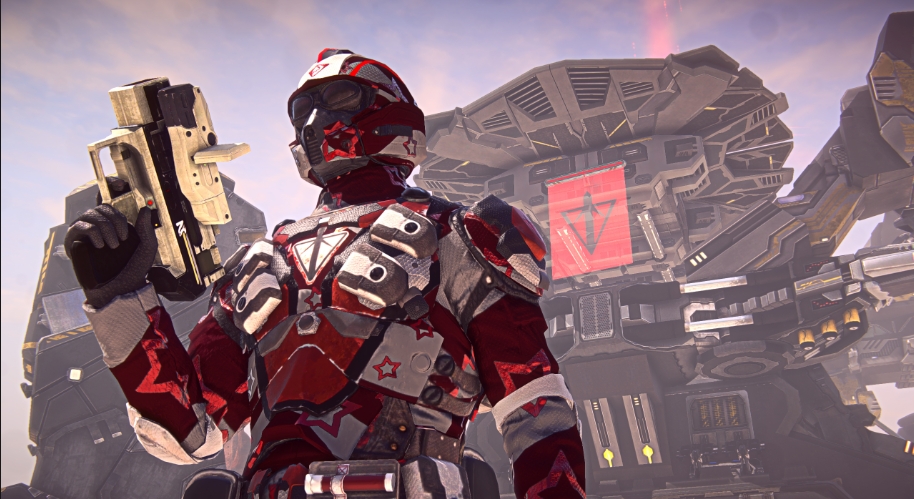 Turf Wars: Grounded warfare plays out with fast-paced FPS action
4. Double Action: Boogaloo
Double Action: Boogaloo gameplay
Perhaps one of the most unique and ambitious of the free to play shooter games out there.  
Heavily inspired by old action movies, with a dose of John Woo's Hard Boiled, Double Action: Boogaloo gets rid of the intense, moody mil-sim experience and replaces it with slides, jumps, drops, and falls.  
All of it is designed to put you in the feel of your own intense action adventure film.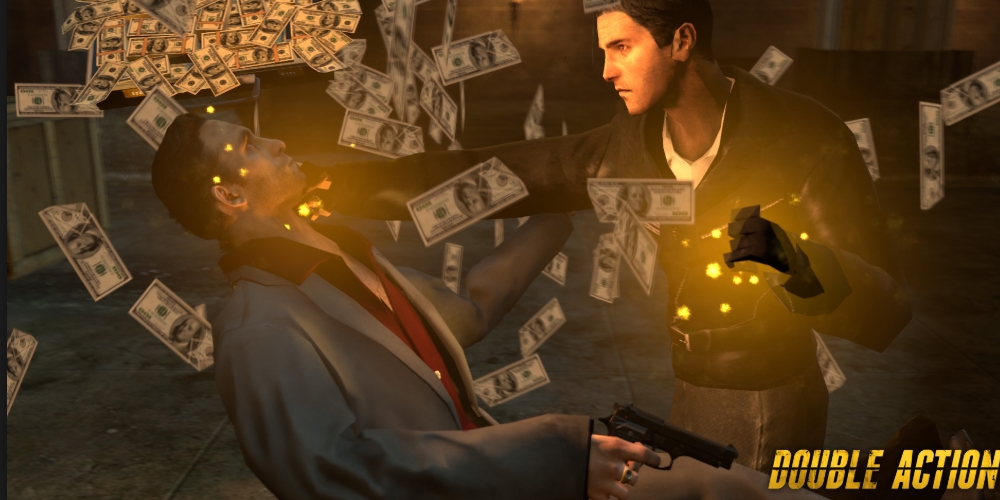 It's all about the Benjamins: Create some amazing movie moments as you hunt for the cash and slay your enemies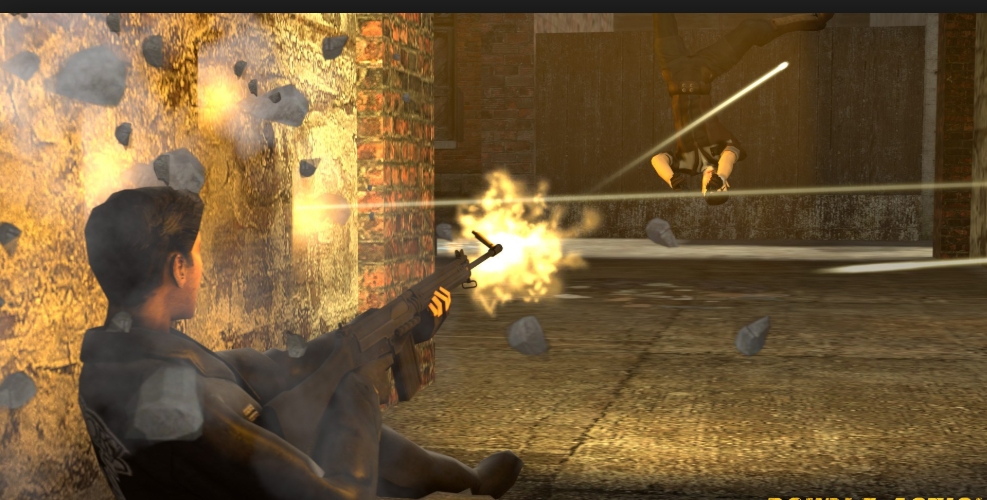 Killing in style: High flying and acrobatic gunplay are at the core of Double Action
3. Fistful of Frags
Fistful of Frags gameplay
For those looking for a first-person experience that rewards skill and experience, there is Fistful of Frags.  
Delivering the arena and FFA adventure one won't get while still itching for more cowboy mayhem from Red Dead Redemption 2.  Aside from the wild west aesthetics Fistful of Frags prides itself on delivering slower paced weapons, where patience is rewarded over spraying and praying.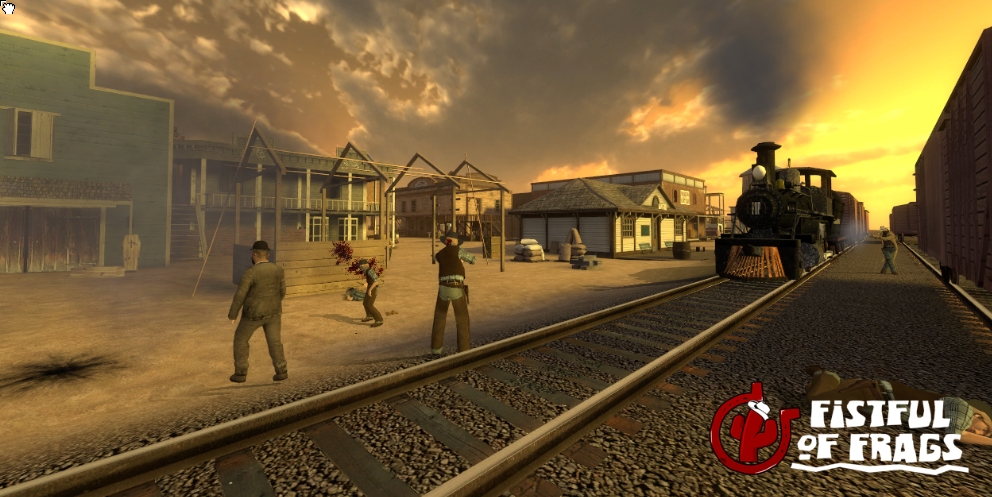 Wild, Wild West: A variety of cooperative and singular modes will keep you coming back for more of that western flavor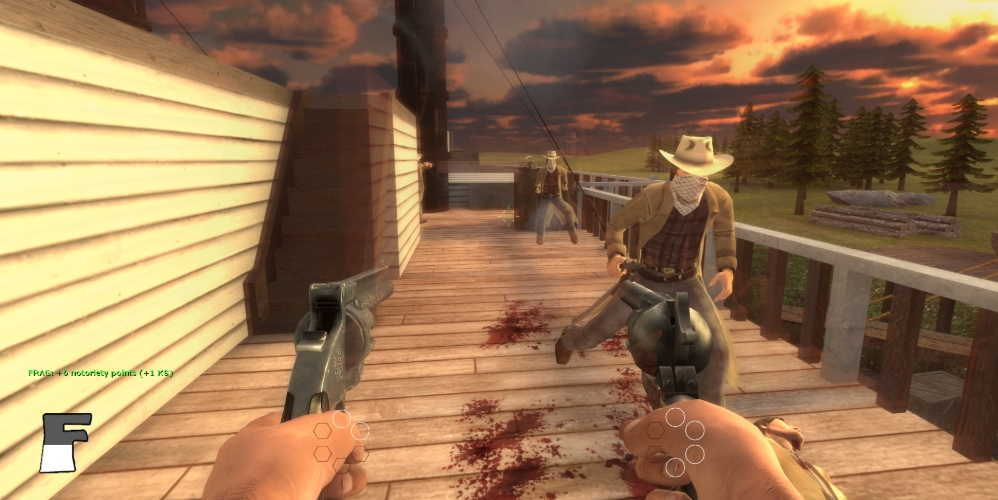 Barkin' Irons: Dual wield your favorite pistols with unique animations and attacks
2. Gotham City Imposters
Gotham City Imposters gameplay
It's Batman.  
It's zany.  
It's Gotham City.  
It has over 1000 levels of personal customization from gadgets to weapons to hairstyles.  Gotham City Impostors, of Monolith Productions F.E.A.R. and Middle Earth: Shadow of War fame, takes the idea of Batman versus the scum of Gotham City and populates it with exciting "helperz" bent on either serving the caped crusader's distinctive brand of justice or subverting it.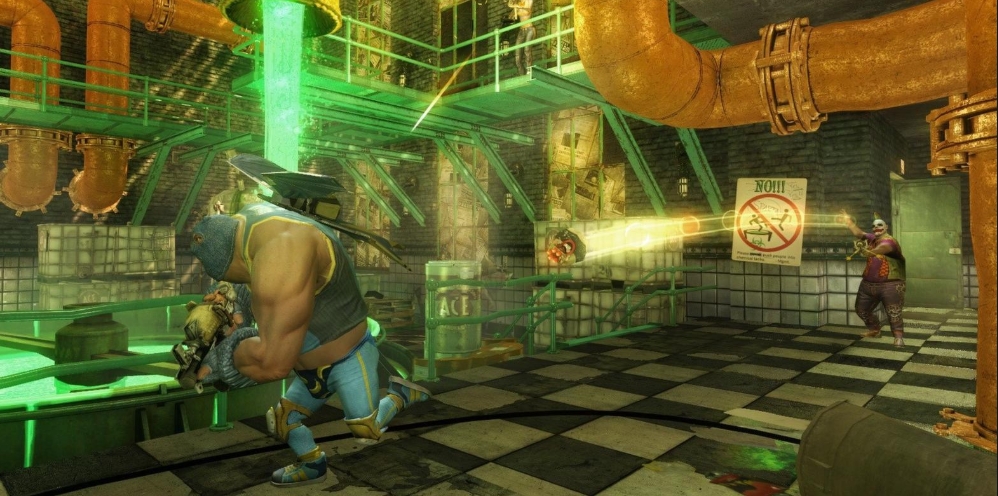 Run, Batman, Run: A wide range of gadgets will aid in you escaping danger or bringing it to your opponents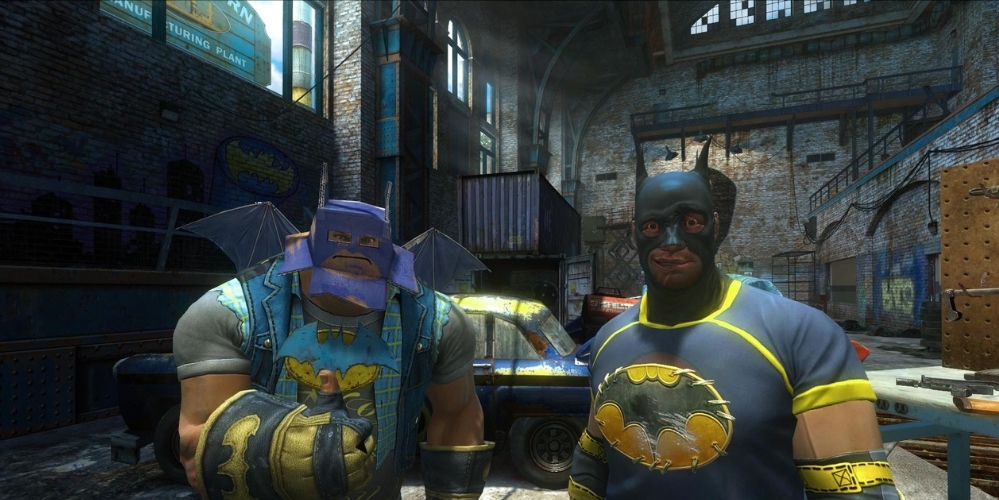 Will the real Batman please stand up: Customizable characters helps you distinguish yourself from the other imposters
1. Team Fortress 2
Team Fortress 2 gameplay
The granddaddy that started it all.  
Originally featured in Valve's The Orange Box alongside Portal and Half-Life 2 this game has lost none of its flavor in the years since its release.  
With distinctive characters, each with their own personality and play style so different from one another that each selection is entirely its own game, all future stylized arena shooters live in Team Fortress 2's shadow.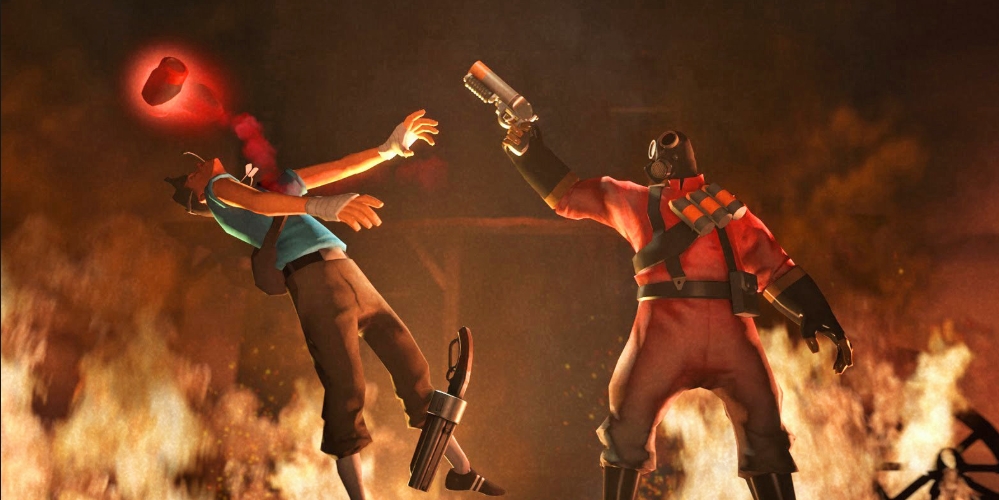 Competitive Edge: Engage the robust competitive scene or settle into TF2's wide range of multiplayer modes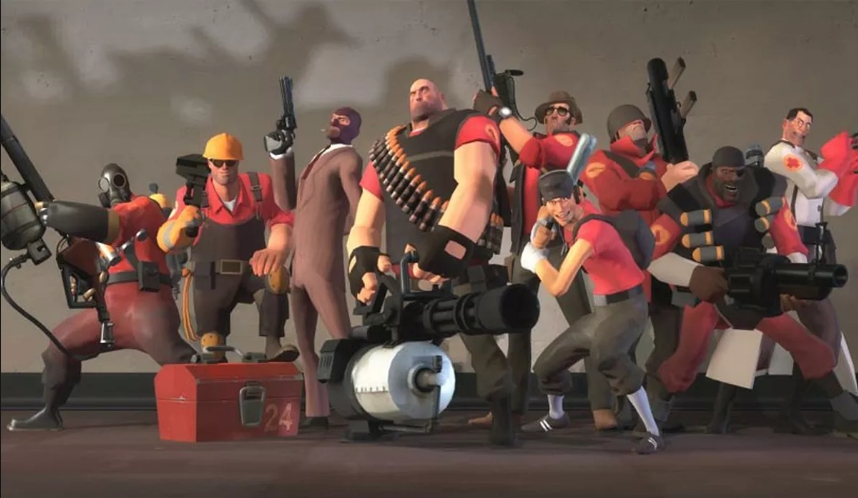 Class is in session: 9 available classes with distinct strengths and weaknesses to bolster the strategic element of TF2
You may also be interested in: 
Image Gallery