Top 10 E3 2018 Indie Games
Updated: 29 Jun 2018 9:21 pm
The Best E3 2018 Indie Games
Whether you're looking for a breath of fresh air in the video game industry, or you want to play silly, light hearted and fun games, this year's E3 has promised us a lot in both categories. With modern games being able to utilize newer types of technologies in creative ways, we're about to see a ton of new games on the market that simply aren't going to hold back. No doubt about it, this is one of the best years we've seen in a long time when it comes to indie titles. Here's a list of the best of the best indie games from E3 2018.
10. Signalis
Signalis E3 2018 Trailer
Signalis is a 2.5D game that seeks to draw players into its dystopian sci-fi mystery through providing a cohesive story. You play as Elster, the protagonist, as you exist in a fugue state between reality and dreams and slowly uncover the past. Since the game is narrative-driven, the developers are more interested in getting players to invest in the world through complex characters, stories, and emotionally charged visuals.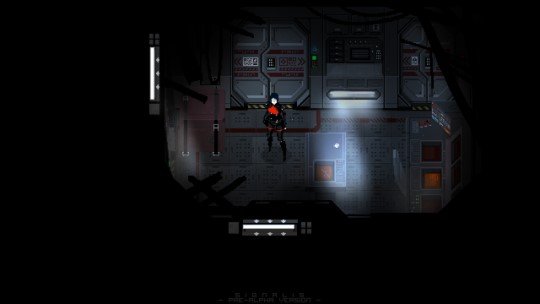 Dark and expressive: this retro world is moody and contemplative.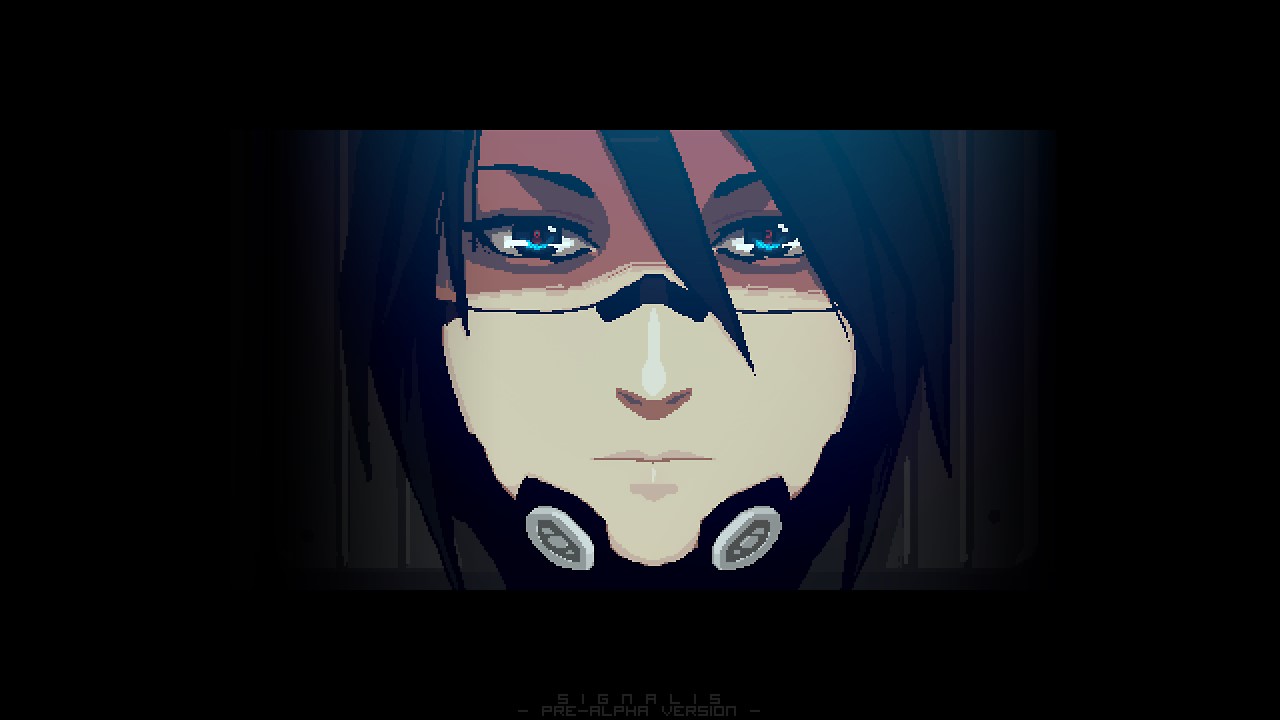 Animated melancholy: Signalis' animation sequences will captivate you.
9. Sable
Sable E3 2018 Trailer
Sable is stunning in every way possible. You play as Sable and embark in a coming-of-age journey on your fully customizable hoverbike and explore a desert landscape that appears infinite. While this game is full of puzzles and has an interactive environment, it's up to you how to figure out how you want to play. The aesthetic of this game is remarkable-- every scene plays and looks like its hand drawn with incredible detail and the world of this game is full of color, wonder and creativity.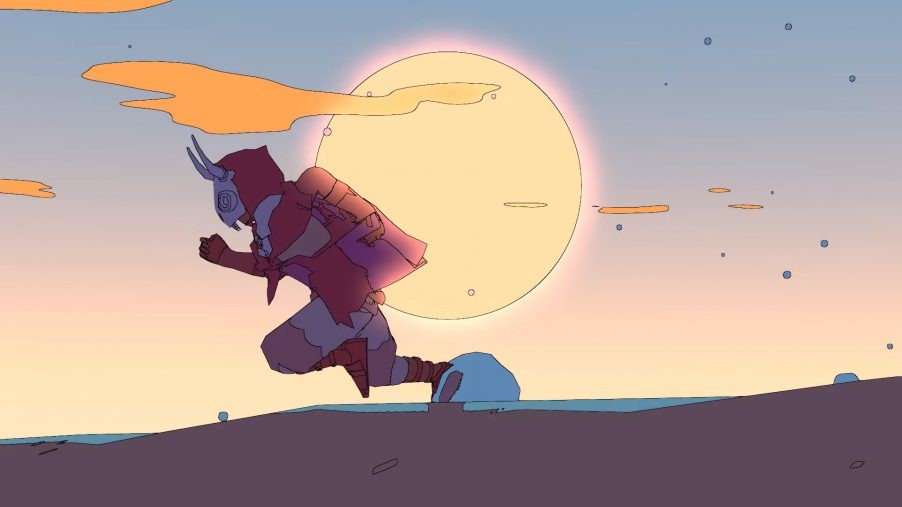 A remarkable adventure: the creation of this game must be no easy feat.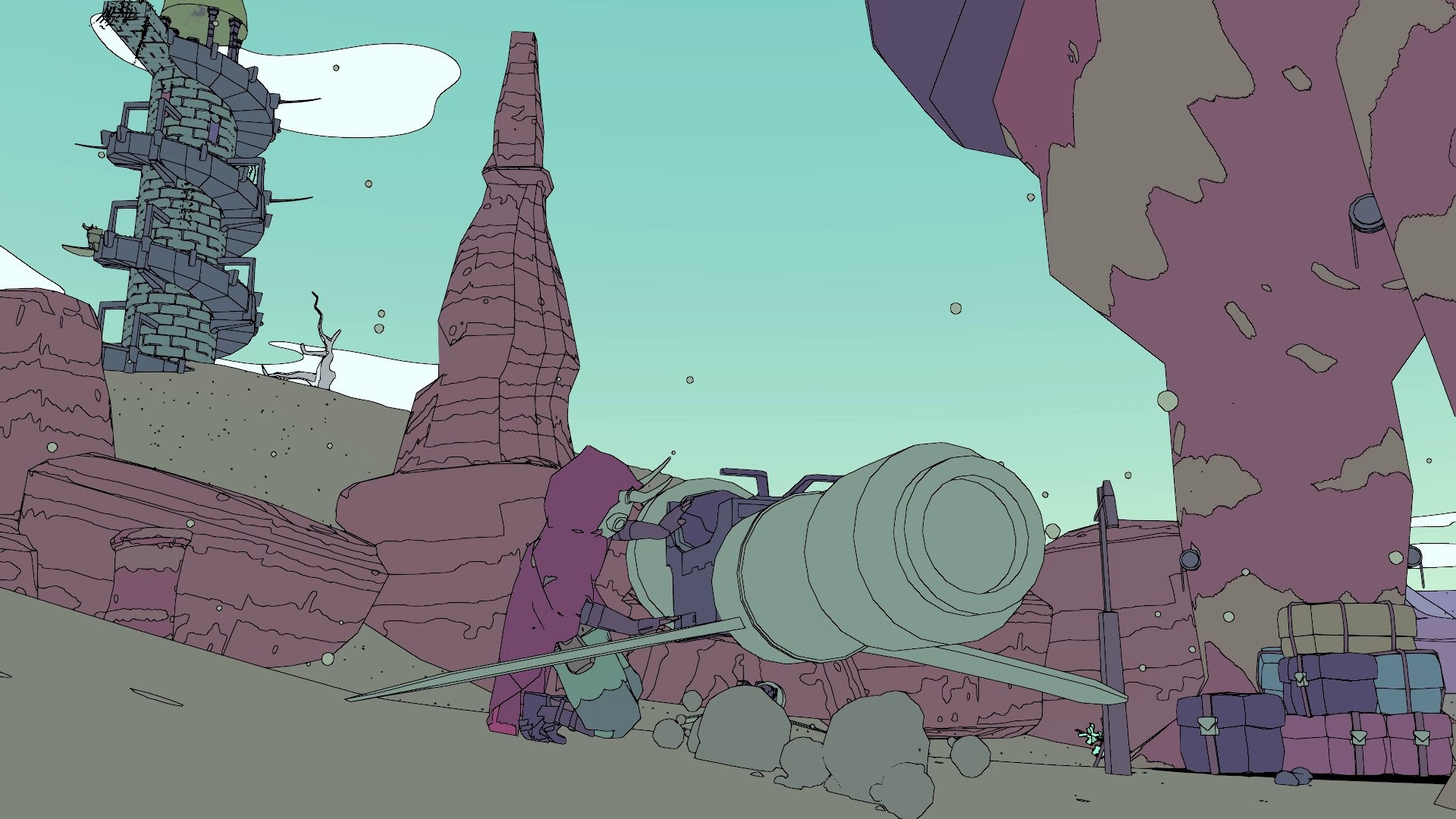 Ol' reliable: your trusty hoverbike goes where you go.
8. Noita
Noita E3 2018 E3 2018 Trailer
One of the main features of Noita is that everything in the game is procedurally generated. From the enemies and environment to even the physics, you're guaranteed an exciting and unique experience each time you play. It's styled as a roguelite, but acts more like a roguelite simulator since the player uses spells to create and alter world. There are many, many ways to play as you burn, melt, freeze, evaporate or simply fight your way through perilous dungeons (that you're responsible for).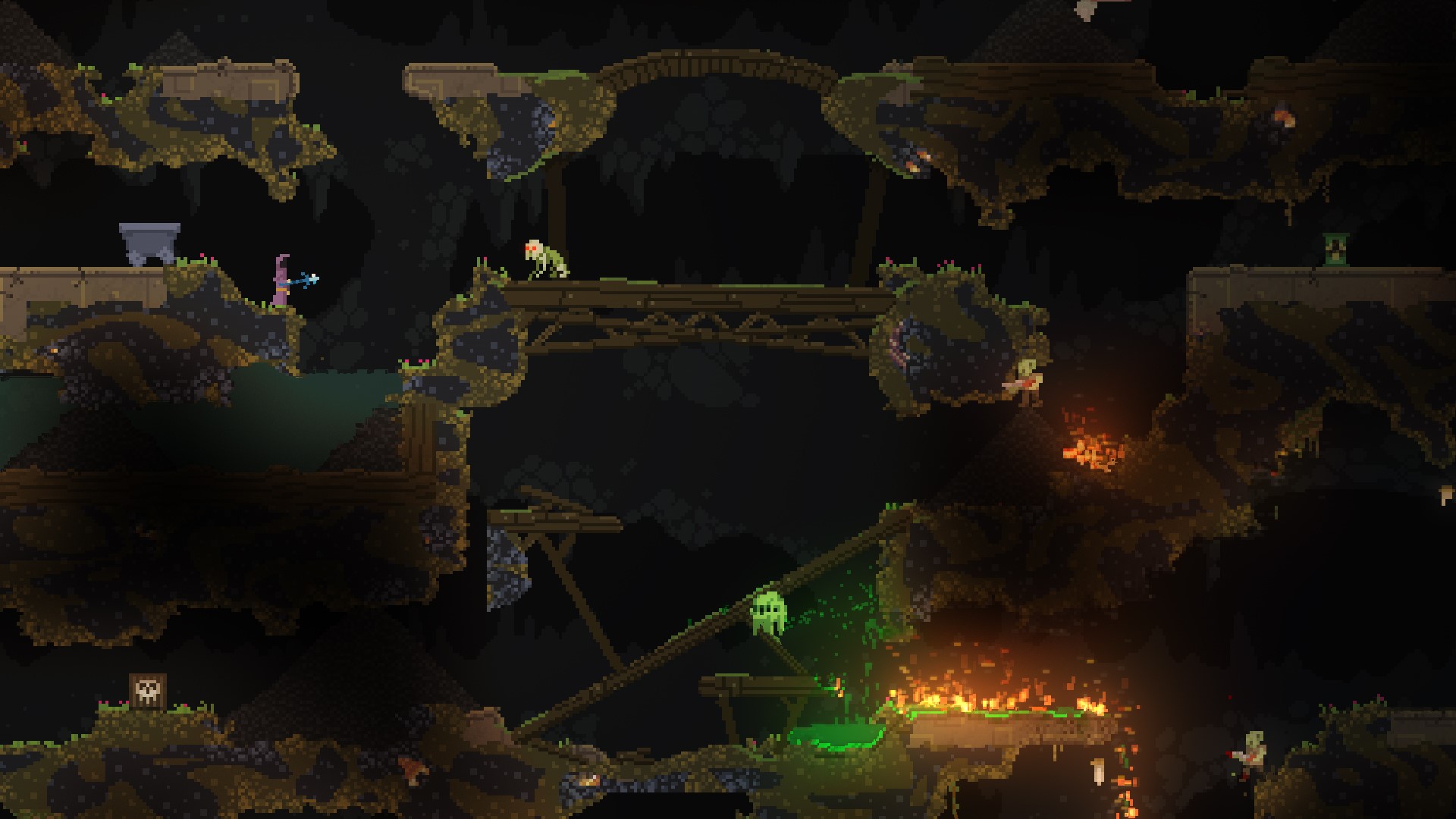 A rogue-lite players dream come true: you're going to want to be careful with how you test the limits of this game.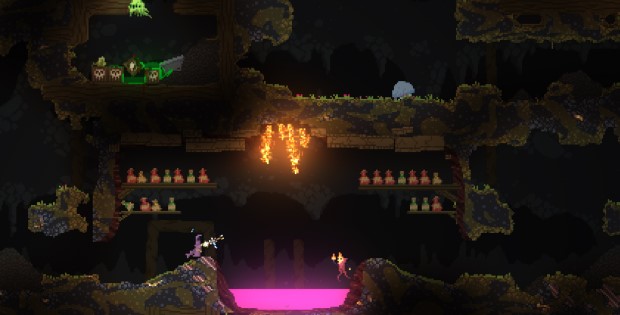 Pixel perfect: these environments are yours to customize from the ground up.
7. Afterparty
Afterparty E3 2018 Trailer
Afterparty takes an old theme from the Bill & Ted's Excellent Adventure movie and turns it into a retro side-scrolling party game. The main concept is that two characters, Milo and Lola, have recently died and the only way that they can return to Earth is if they defeat Satan in a challenge to outdrink him. The story in this game is dynamic: with every dialogue choice you make in the underworld, the world interacts with you differently. There are tons of minigames you can take part in as you make your way through hellbars in your quest to outdrink Satan.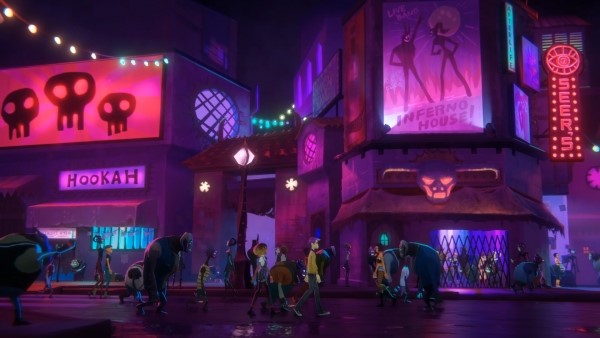 Don't believe the rumors: there are a lot of fun things to do in the island of Nowhere, Hell's outermost island.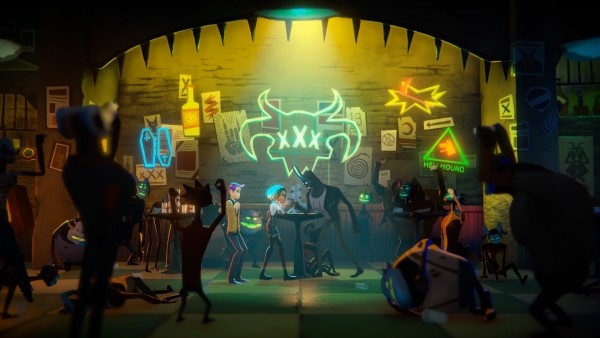 Going Nowhere: you don't have to go home, but you're probably stuck here.
6. Generation Zero
Generation Zero E3 2018 Trailer
Generation Zero s an open-world game set in 1980's Sweden, where upon returning home, you realize that mechanized monsters are roaming the countryside and there is no one to be found. Your job is to find out what caused this disaster as you scavenge weapons and ammos from enemies in this beautifully rendered game. But be warned-- outmatched, and outnumbered, you are going to have to be clever if you want to survive.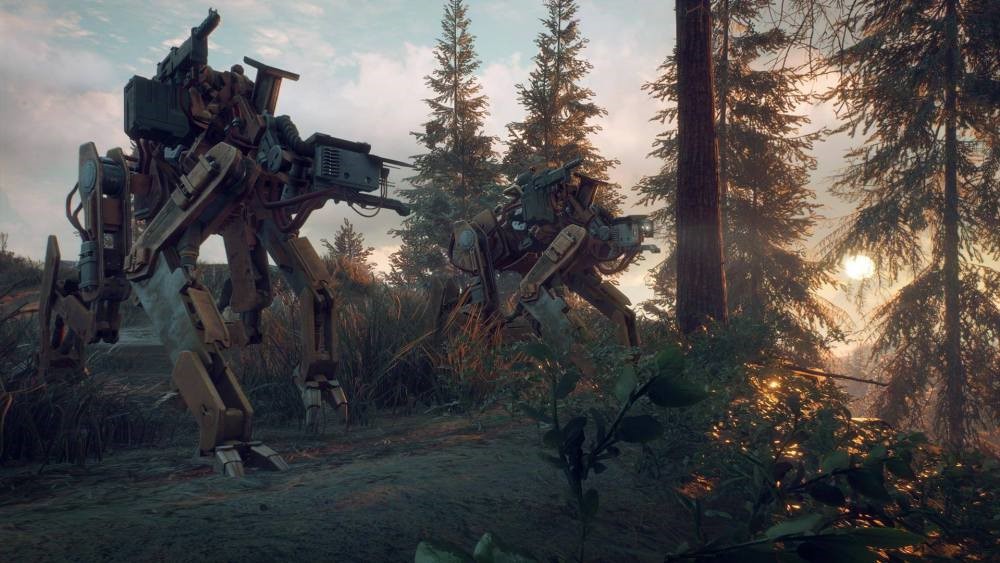 Cat and mouse: knowing how to escape these things is going to be essential.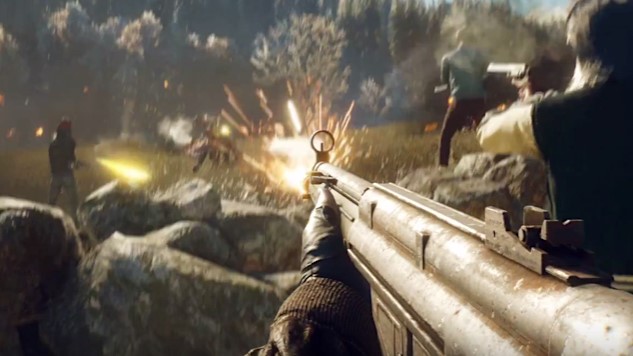 Explosive physics: coming from the creators of the Just Cause series and Mad Max, expect the action to be off the rails.
5. Tunic
Tunic E3 2018 Trailer
Tunic is an action-packed, vibrant game where you play as a fox and must solve puzzles, explore ruins, and battle ancient creatures. It plays in a similar style to 3DS Zelda games from an aerial perspective, but offers much more than meets the eye. With a plethora of weapons that provide new abilities and play styles, you're going to have to come up with new strategies to kill unique enemies as the game becomes increasingly difficult.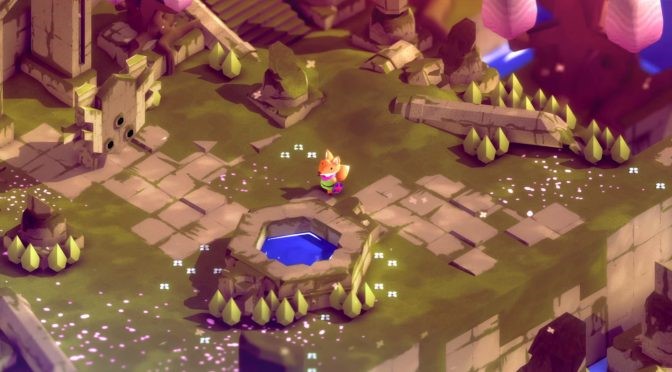 Quirky and cute: this isometric action-adventure game takes some inspiration from the Legend of Zelda franchise.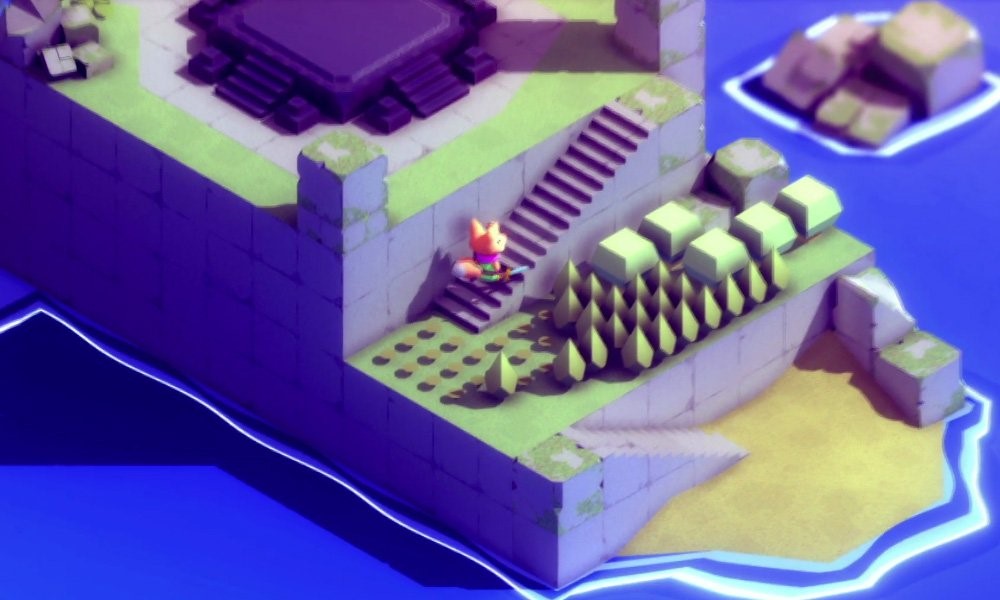 Clever as a fox: puzzle-solving is just one part of the fun.
4. Treachery in Beatdown City
Treachery in Beatdown City Gameplay
This satirical beat-em-up barrs no limits. As an obvious homage to old school 2D fighting games like Streets of Rage and Ninja Turtles, your job is to use your fists in this over-the-top 90's setting, as you must rescue President Barak Orama from Ninja Dragon Terrorists. No, that is not a typo. What is most unique about this game is the "COMBO" system, where you get to create preset combos for your characters and activate them on command.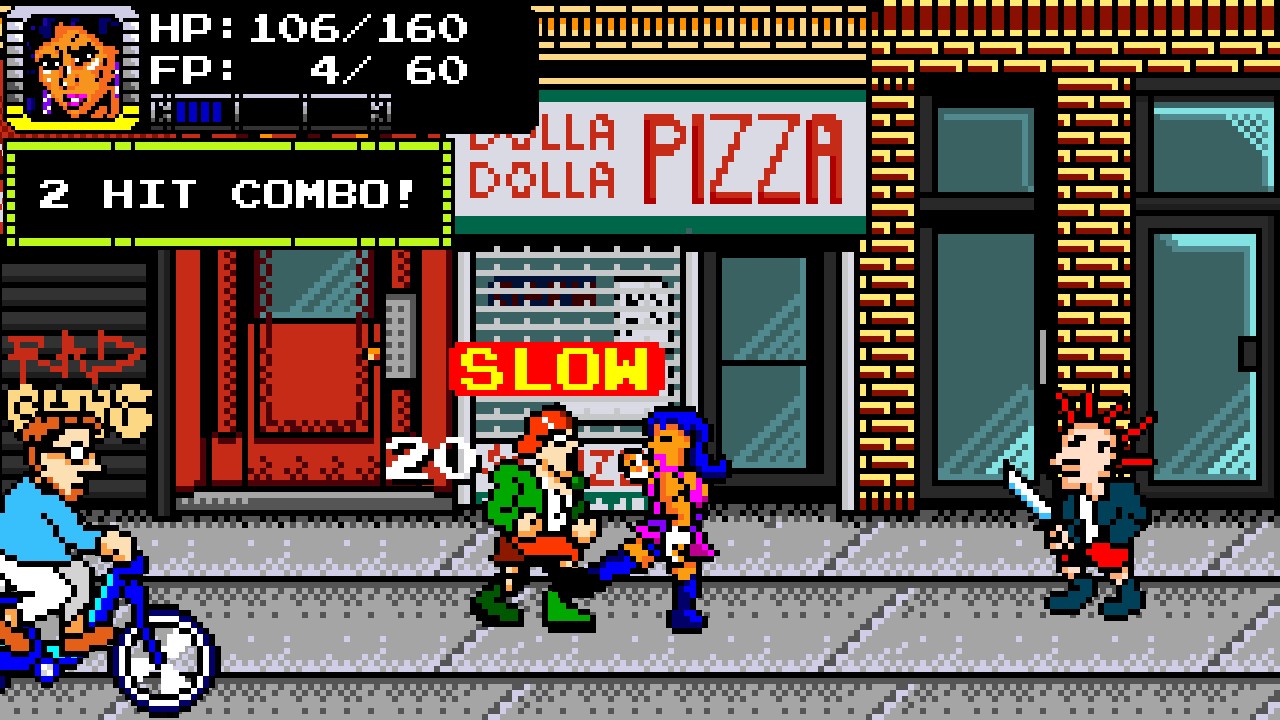 Non-stop goofy action: this game knows how to not take itself too seriously.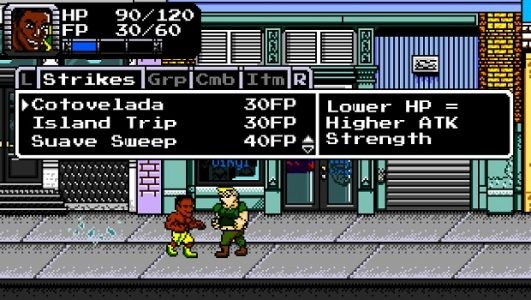 COMBO-tastic: developing the right set of moves is important if you want to save Barak Orama.
3. Neo Cab
Neo Cab E3 2018 Trailer
Neo Cab takes place in a hyper-futuristic, neon city that closely resembles New York. You play as Lina, a lonesome cab driver who is simply trying to survive paycheck to paycheck through driving a cab and hopefully keeping her cab driver rating high enough. You have to make the decision on who to pick-up, because they could adversely affect your campaign, depending on Lina's emotional state as well. Advertised as a "narrative" game, this game will focus more on good storytelling through immersing the player through its gorgeously stylized world, well-executed characters and an amazing narrative.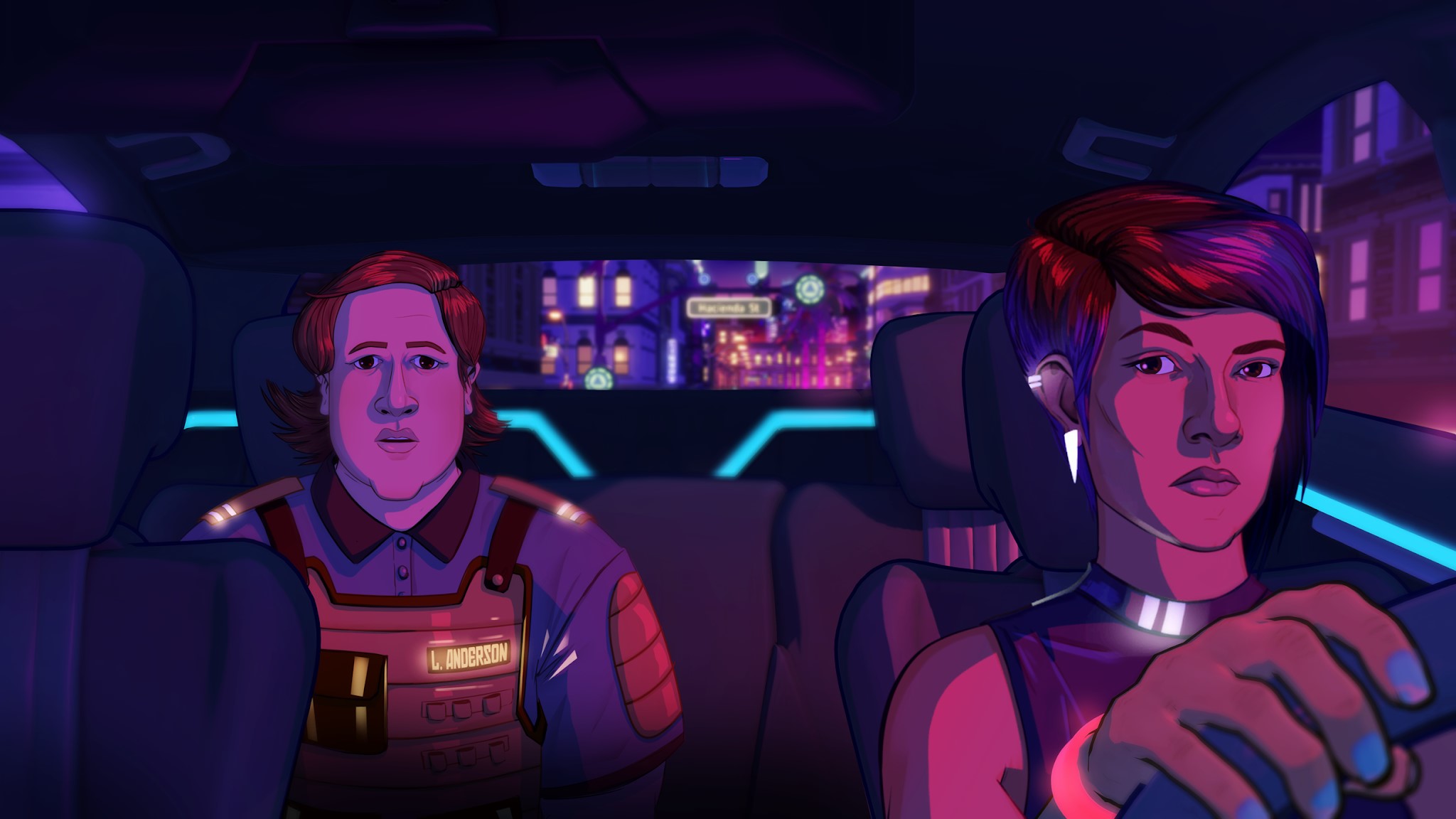 Everyone has a story: in this world, anything goes.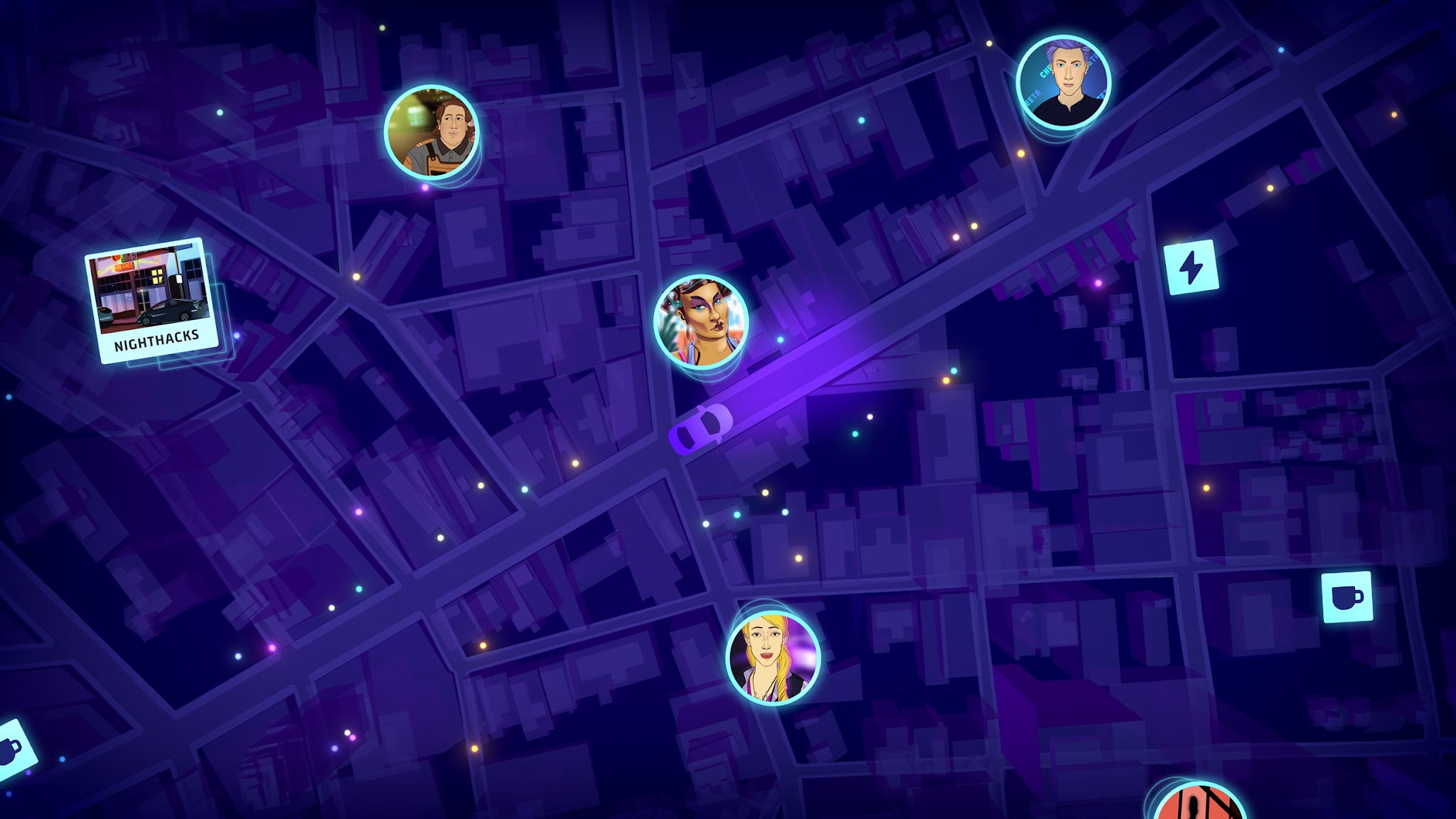 Social consequences: make sure you vet your riders first before picking them.
2. The King's Bird
The King's Bird E3 2018 Trailer
The King's Bird is all about the way you flow and weave your way through vivid and colorful landscapes to unveil the truth about a kingdom that is oppressed by a tyrant king. Run, jump, and glide in this momentum-based platformer in five unique worlds with soundtracks that correspond to your pacing. There is tons to explore in these mysterious worlds that are full of ancient relics. If you're looking for a creative and fast flowing adventure, I would not hesitate to play The King's Bird when it comes out.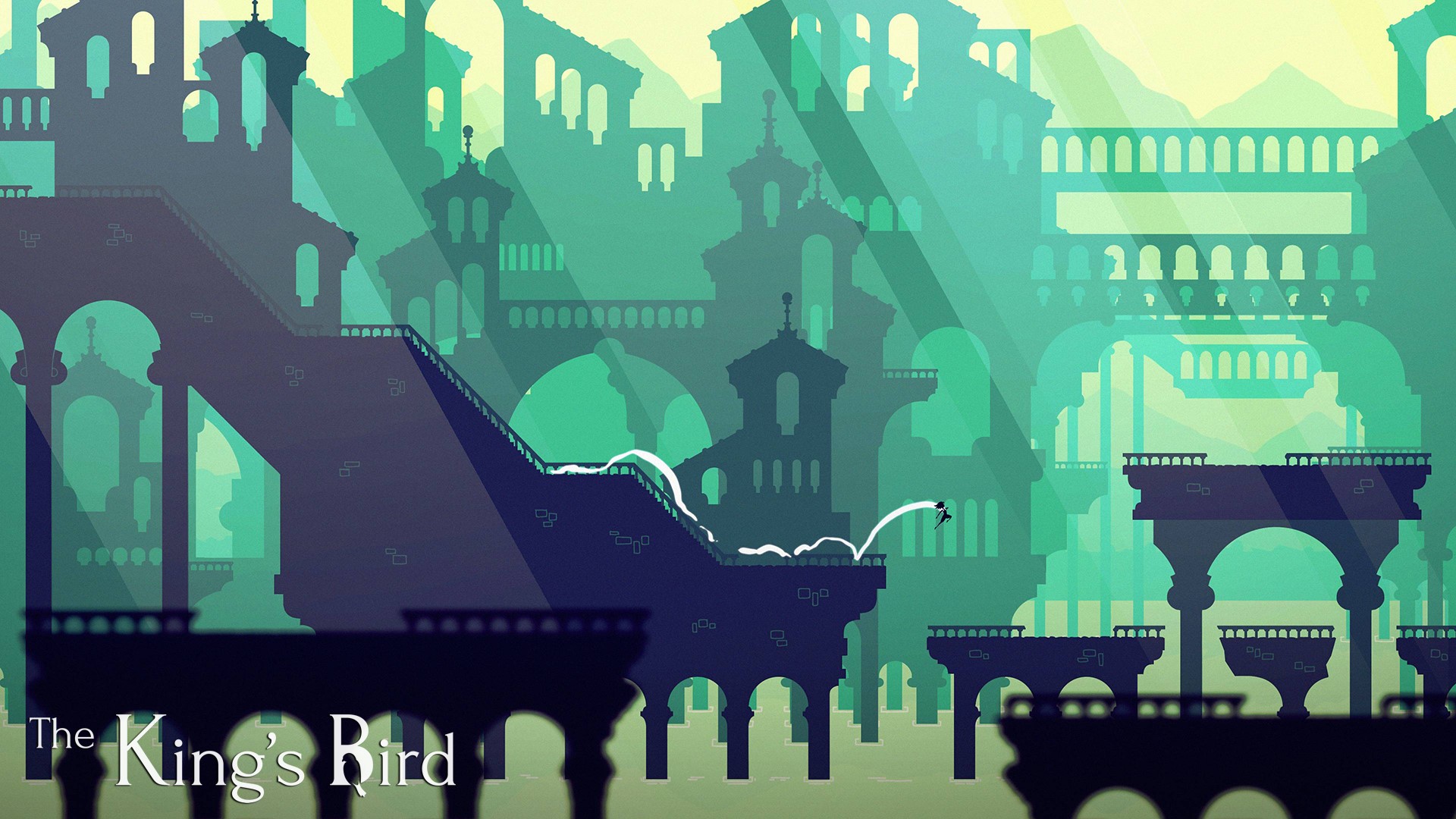 Aesthetically perfect: these stunning visuals will keep you coming back for more.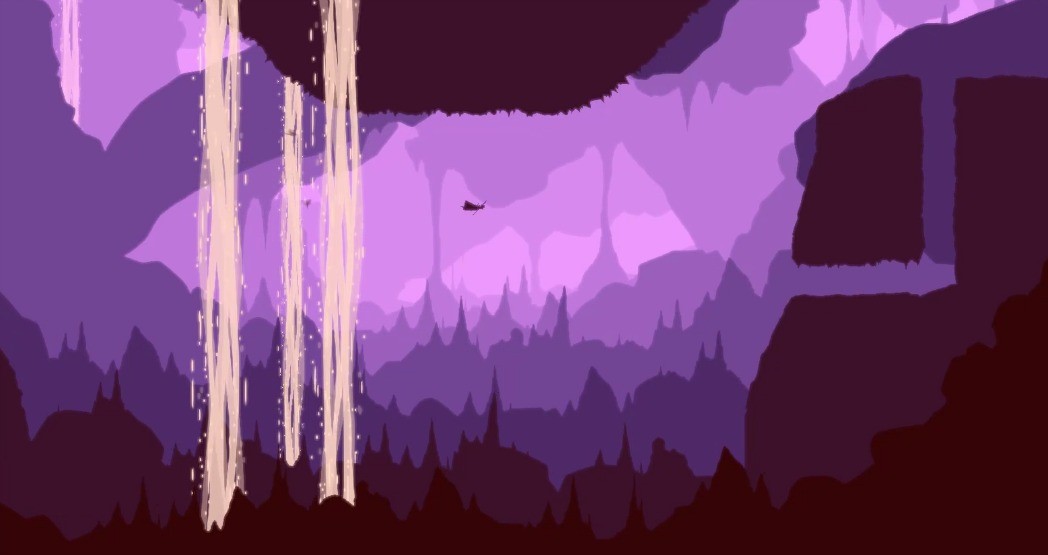 Dripping with detail: you'll find that there is tons to explore as you flow through each carefully crafted world.
1. Death's Gambit
Death's Gambit E3 2018 Trailer
Death's Gambit places you dead center in an underworld called Siradon. Your quest is to gain immortality as Death's right hand, as you challenge the might of eternal guardians who want nothing more but to bring pain and torment to the world of mortals. While at first glance, you might find a similarity to old school platformers like Castlevania, this game is extremely fluid in terms of its art style, combat and pacing. Each individual frame of this game is so uniquely detailed and thorough that Death's Gambit promises to be an entrancing experience from start to finish.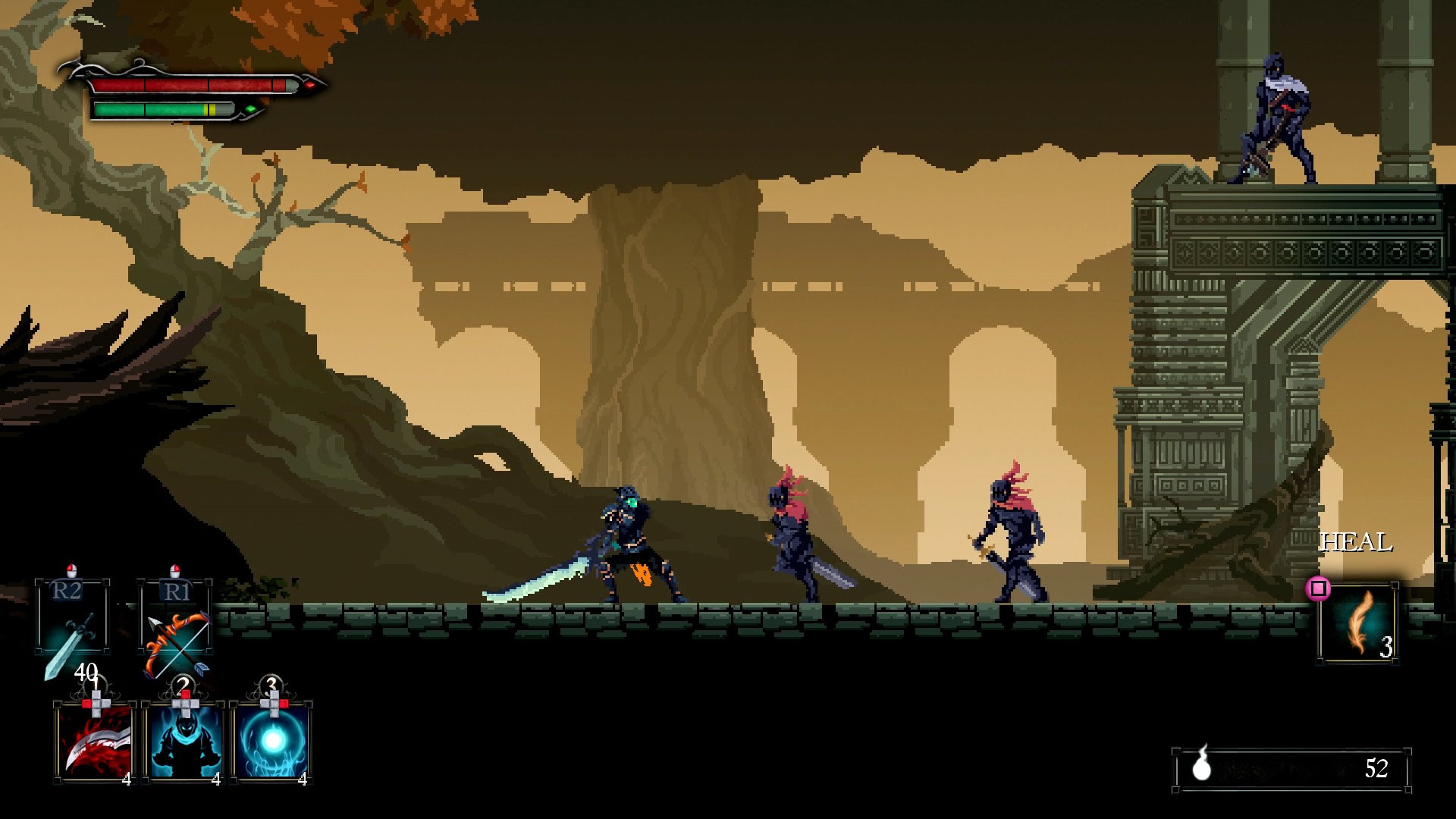 Ambition has no bounds: you're going to have to use every ability at your disposal if you want to win the ultimate prize.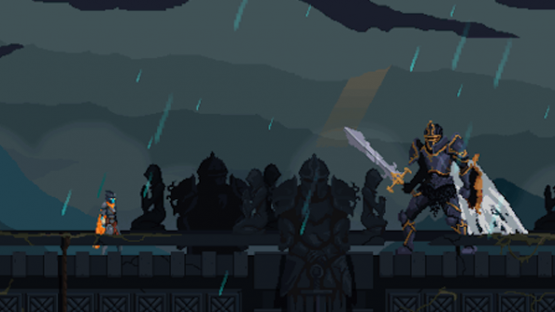 A challenger appears: eternal guardians are prepared to do everything in their power to stop you.
You may also find interesting:
Image Gallery