Top 21 Best Steam Indie Games
Updated: 01 Nov 2019 7:20 pm
Discover a world of creative and addicting games from the independent industry.
The AAA industry has many good games play, but sometimes we need something special. Indie games have a particular charm that big corporations rarely show on their games.
We bring you a top of the best indie experiences in the market.
21. Shakes and Fidget Remastered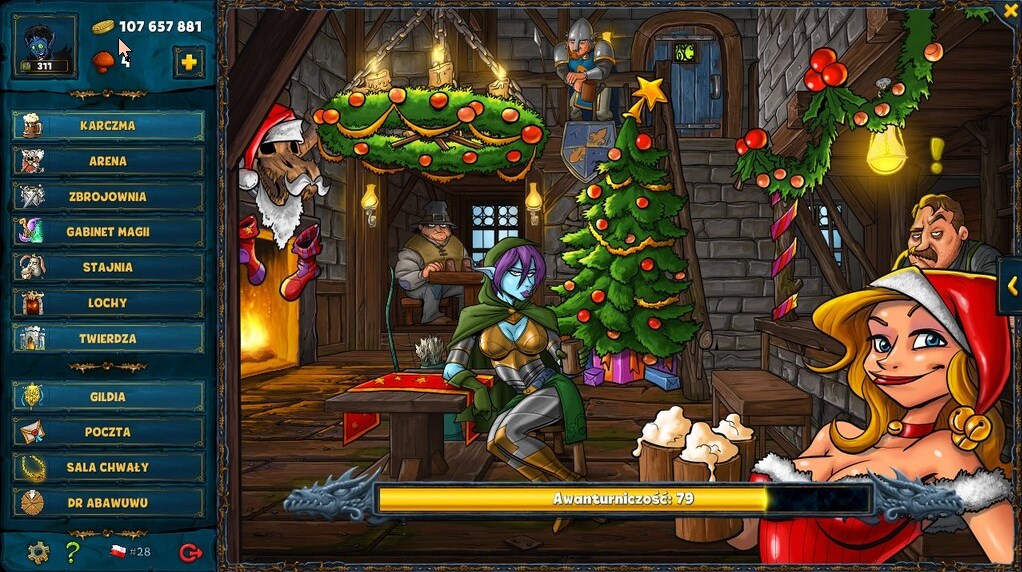 Improve your character and become a legend of the Hall of Fame.
You are a warrior for hire searching for glory and travel the lands looking for your next journey. Pilfer the dungeons and build a fortress with your guild. Participate in community events and compete in the arena for a place on the Hall of Fame.
What's fun about Shakes and Fidget Remastered:
A comic-like art style with a great sense of humor.
Explore dungeons, recruit companions to help you on your quests.
Multiplayer matches against other players in the arena.
Official Site: https://www.sfgame.net/
20. The Long Dark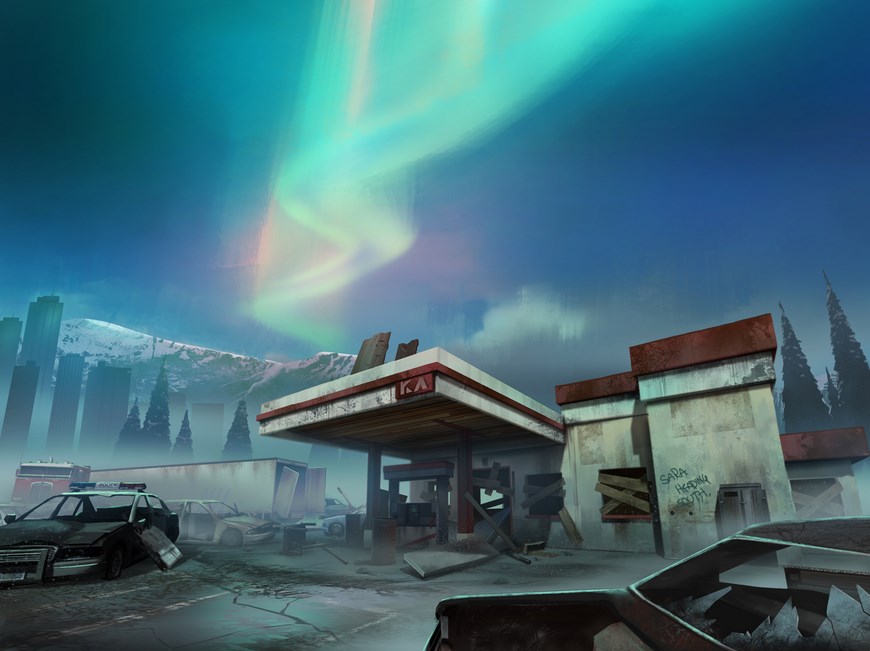 Explore the tundra and see the beauty of nature.
You crashed your plane in a tundra and lost contact with your copilot. You are alone, the cold is going to end you if you don't think fast. Test your raw skills for survival. Your only companion will be the unrelenting snow.
What's fun about The Long Dark:
A challenging experience of surviving in a desolate place.
Find food and resources while exploring the arid landscape.
A story mode for you to experience in an episodic release.
Official Site: http://www.thelongdark.com/
Gameplay: https://www.youtube.com/channel/UCUH0Ek73AFT3yVCh80_b8dg
19. Northgard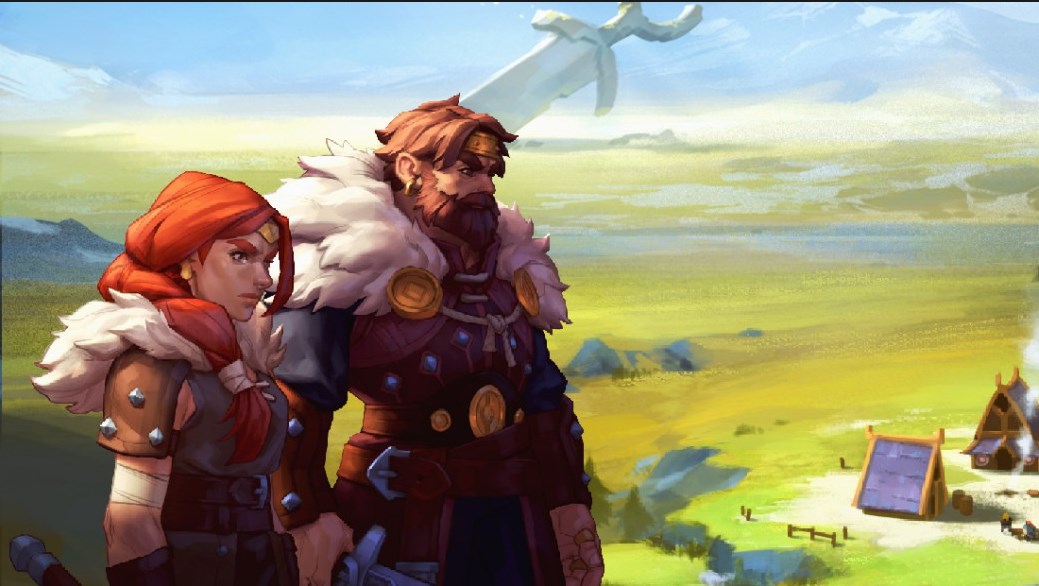 Build your city and bring glory to your comrades.
Your destiny is to build a new city for your people in a mythical land, as the elders foresaw. You have found the island of Northgard. Build a base and work the soil. Gather resources and fight the wildlife to make a place for yourself, it's up to you to make the prophecy happen that happen.
What's fun about Northgard:
Beautiful nordic culture elements, experience the Vikings life hunting for food and exploring the seas.
Explore the frozen wildlands, fight mythological creatures, gather resources to build a mighty city for the Vikings.
Choose between many clans with different perks that adapt to your gameplay style.
Official Site: http://northgard.net/
Gameplay: https://www.youtube.com/channel/UCOvApw0VddwV0DP5mcb-_Eg
18. Stardew Valley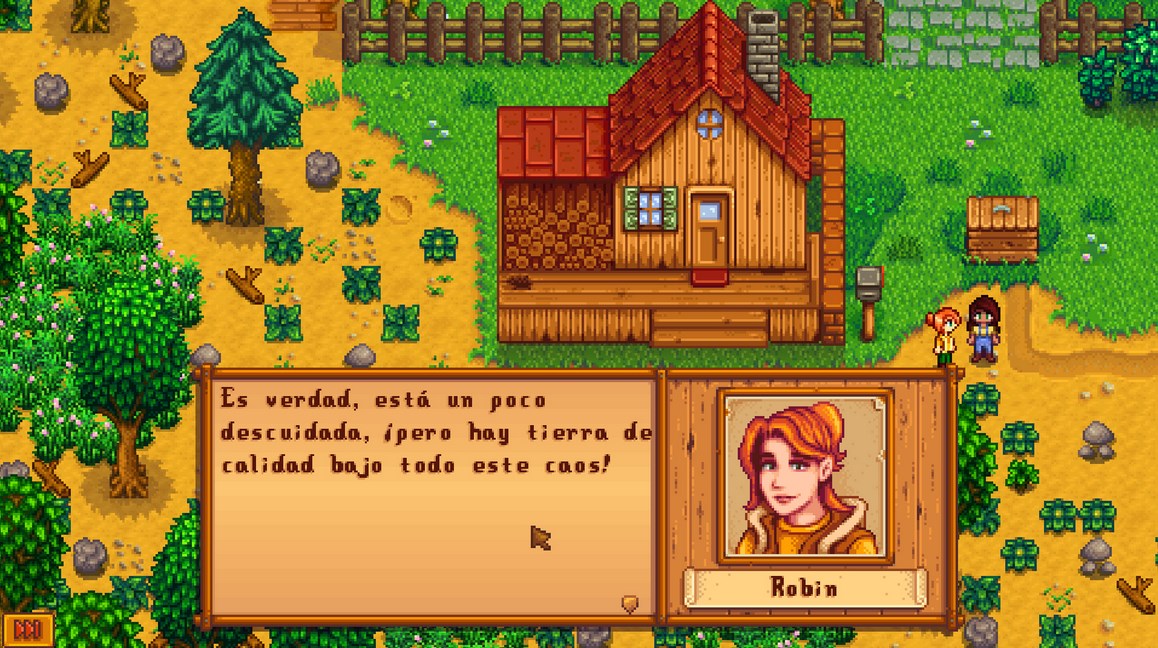 Manage your farm and make new friends.
Stardew Valley proves how cool farmers can be. There are much more things than just planting, you have to plan your crops for each season, sell them to make a profit, make friends in town, build a relationship, make your own life.
What's fun about Stardew Valley:
Take care of your farm and the day to day tasks.
Meet new people in town, make friends and discover their stories.
Explore caves and recover useful resources.
Official Site: https://www.stardewvalley.net/
Gameplay: https://www.youtube.com/channel/UClLilfnwQ_8LoGVpjo4SP3g
17. Risk of Rain 2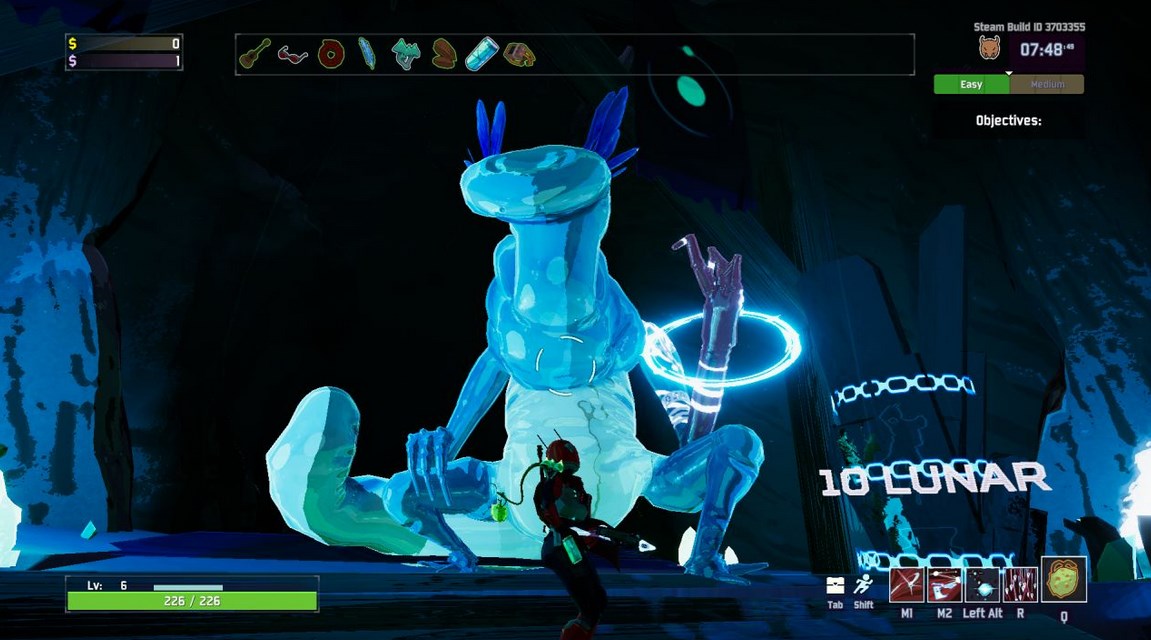 Explore uncharted planets and fight dangerous creatures.
Scientists discovered the technology for teleportation on a faraway planet, but they were wiped out by the local creatures. Your job is to recover that research and head back to Earth. Find treasures and fight the hostile creatures lurking around. The longer you stay on each level, the harder it will become, so be careful.
What's fun about Risk of Rain 2:
Rogue-like mechanics, unlock new characters with different skills as you progress.
Fight the increasingly harder bosses as you visit new planets.
Play with your friends in a cooperative game.
Official Site: https://www.riskofrain.com/
Gameplay: https://www.youtube.com/channel/UCSRO0JNUYTCjsk7VmMdNYKw
16. Space Engineers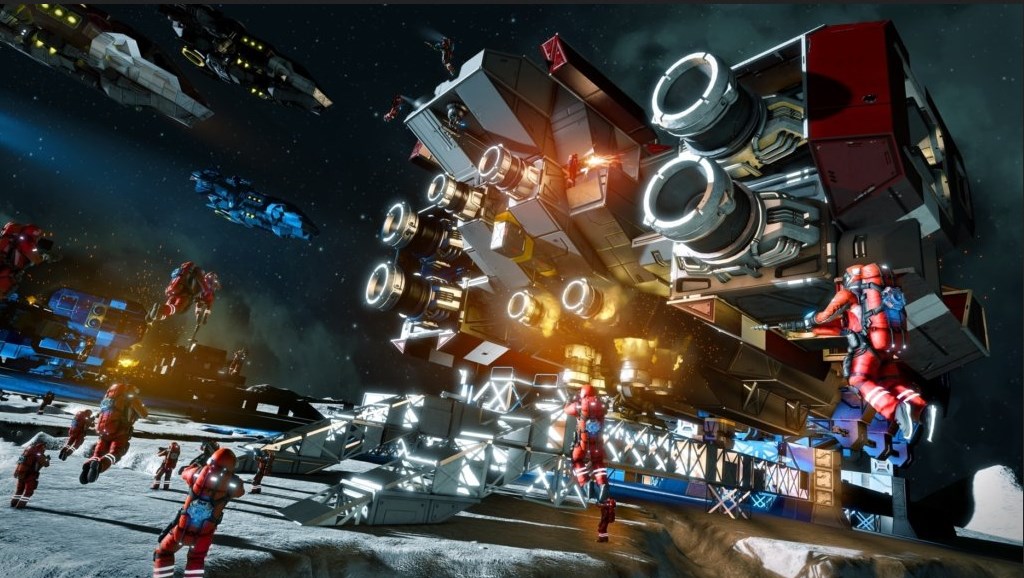 Build the best spaceship in the whole galaxy.
You are an engineer across the galaxy searching for new planets with valuable resources. Your job is to design and create the spaceships and vehicles needed to explore and harvest them. Bring your craziest ideas to life, test them, have a good laugh at the accidents, and start all over again.
What's fun about Space Engineers:
Unleash your craziest ideas for vehicle designs, make them fit for any kind of terrain.
Explore a galaxy full of secrets and resources for you to collect, improve your crafts with the new materials you find.
Join forces with other engineers online to create more impressive designs and explore the universe together.
Official Site: https://www.spaceengineersgame.com/
Gameplay: https://www.youtube.com/channel/UCiIu5_NeaCkv3Nt8R5u7pNg
15. Slay the Spire
Improve your powers and climb to the top of the Spire.
Your goal is climbing up a tower using a deck of magic attacks. The higher you go, the harder it gets, so collect the best cards you can. Remember to look around for rare relics to increase your powers even further. You're going to need all the help you can get to reach the top of the Spire.
What's fun about Slay the Spire:
Complex card-based system gameplay mechanics.
Different characters with unique skills to choose from.
An ever-changing layout for the Spire each time you attempt to climb it.
Official Site: https://www.megacrit.com/
Gameplay: https://www.youtube.com/channel/UCEFMIvLMz1cwKhB9GD_hAWw
14. The Forest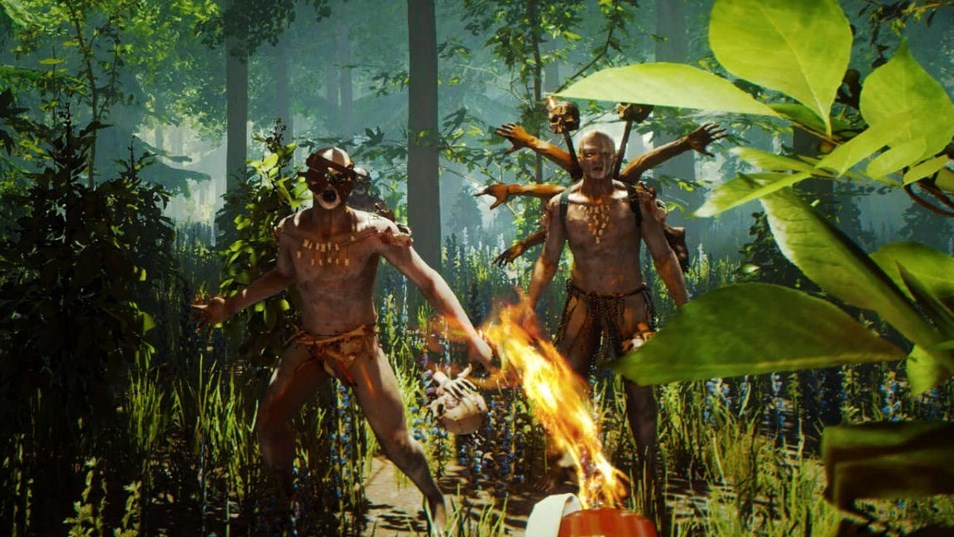 Survive in a lost forest and avoid the dangerous natives.
You find yourself lost in a deep forest, no signs of civilization. Find food and shelter to survive. Be careful though, there's a tribe of hostile people, and you are in their territory. Use your wits to get away from their traps and ambushes, or avoid them altogether.
What's fun about The Forest:
A beautiful landscape of wildlife.
Survive in the middle of a forest full of hostile creatures.
Avoid the tribals that lurk around searching for blood.
Official Site: https://endnightgames.com/
Gameplay: https://www.youtube.com/channel/UC6-FnHAfGz8qh7SMBY_A01g
13. Kenshi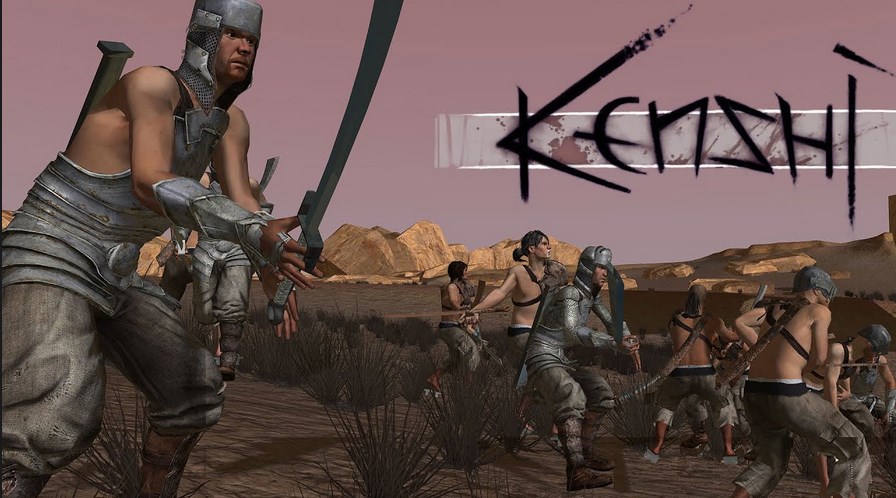 Explore and thrive in a world with no heroes.
You can choose a class and customize your character, but you are not different from everyone else, anyone can be an equal rival. You will meet tons of characters trying to make a living just like you, make friends and enemies. So travel the world and build your base, Only your ambition separates you from the rest.
What's fun about Kenshi:
An open-world adventure where you play at your own pace.
Build a base and collect resources to improve and fortify your buildings.
Research and craft your equipment to defend yourself from the dangers of the land.
Official Site: https://lofigames.com/
Gameplay: https://www.youtube.com/user/CaptainDeathbeard/videos
12. Darkest Dungeon®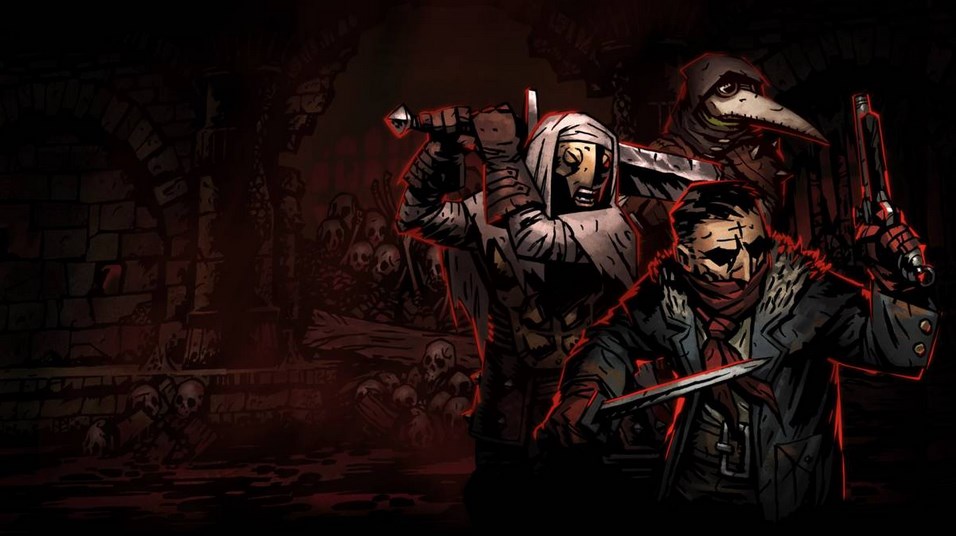 Retrieve ancient treasures and avoid going mad in the process.
Darkest Dungeon is all about risk and reward, you gather a crew of people to explore a myriad of dungeons. The deeper you go will deal more damage to their mental health. Countless monsters and nightmares are lurking in the dark, and you'll need to keep the morale high to ensure survival. Don't let your crew go insane!
What's fun about Darkest Dungeon®:
Make a profit from each trip into the dungeon. Improve the skills of your team and send them back for more.
A new mechanic based on mental health. Monsters and horrors will make you crazy.
An Incredible art style for dark and scary scenarios.
Official Site: https://www.darkestdungeon.com/
Gameplay: https://www.youtube.com/channel/UC51CmbiyiwP90ipUWBPOqhA
11. This War of Mine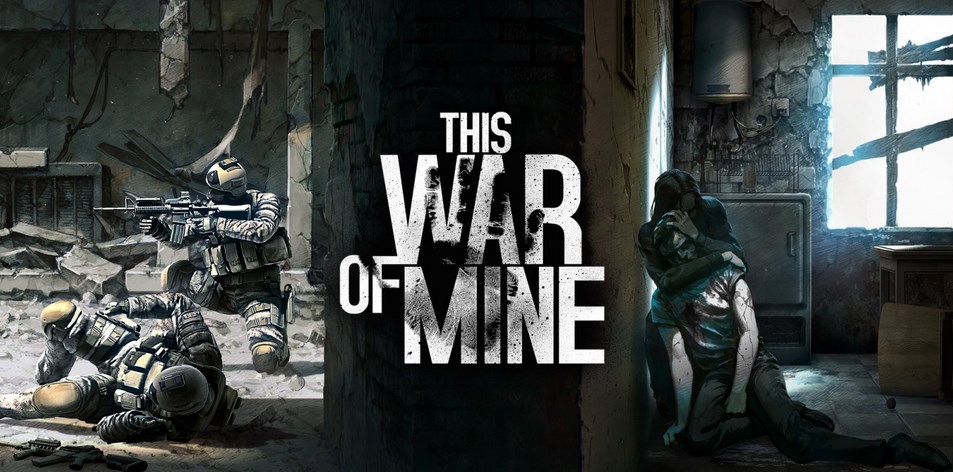 See how the horrors of war affect the mental state of its survivors.
You control a small group of survivors who have to deal with the psychological consequences of war. Deal with the mental toll of living in hiding, scout other buildings searching for supplies. Encounter other survivors and compete for scarce resources, but be careful not to make enemies, this world has no rules anymore.
What's fun about This War of Mine:
Explore the ruins of a city and collect scarce resources to keep your group alive.
Build your own stories as your survivors interact with each other and react to the environment.
Maintain the sanity and morale of people facing traumatic events.
Official Site: http://www.thiswarofmine.com/
Gameplay: https://www.youtube.com/channel/UCq2-YS92kRURomhlw2fj7_g
10. Starbound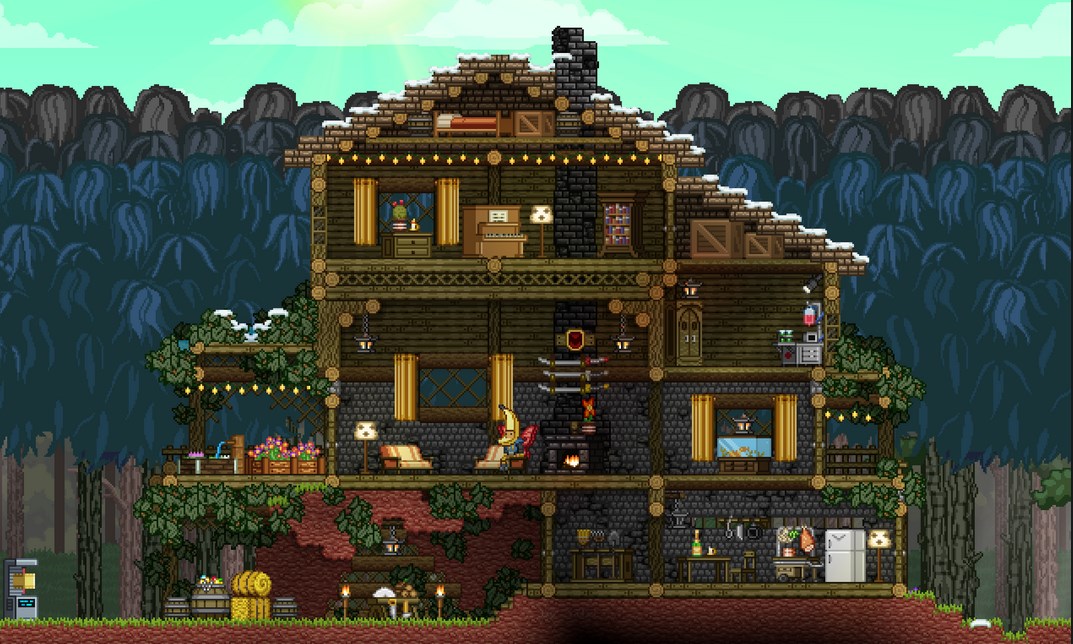 Make your own goals and achieve them at your own pace.
This sandbox experience lets you travel the galaxy to pursue your own goals. You can harvest resources and build a base hang out with your friends. Or maybe go looking for an adventure down a cave. The choice is yours.
What's fun abou Starboundt:
Play along with your friends online in cooperative mode.
Make your adventure, discover secrets on each world, or hunt for treasure and glory.
Build your base with the resources you gather and customize it to your liking.
Official Site: https://playstarbound.com/
Gameplay: https://www.youtube.com/channel/UClwlgXslmWtaDR4sYGWxX0w
9. Prison Architect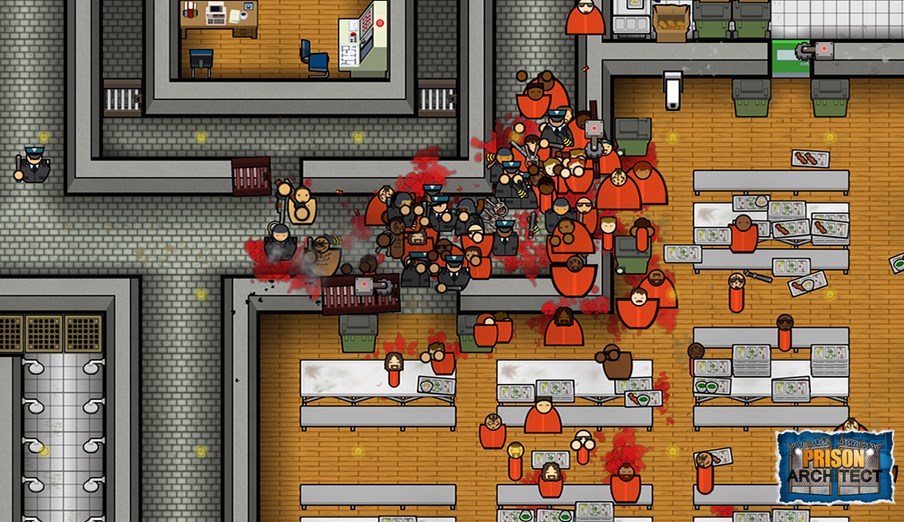 See how the day to day life of prison can go out of control in the blink of an eye.
Have you ever wondered how hard it is to run a prison? Me neither, but Prison Architect answers that question in an entertaining way. Design the layout of the building, including nursery, bathrooms and more. Once you're done, let the prisoners loose and see how they behave. It's interesting to see the plots that can unfold between prisoners and guards.
What's fun about Prison Architect:
Control a jail and manage the police force guarding the building.
Customize every aspect of the layout of the prison.
Create funny scenarios for the prisoners and guards to enact.
Official Site: https://www.prisonarchitect.com/
8. Banished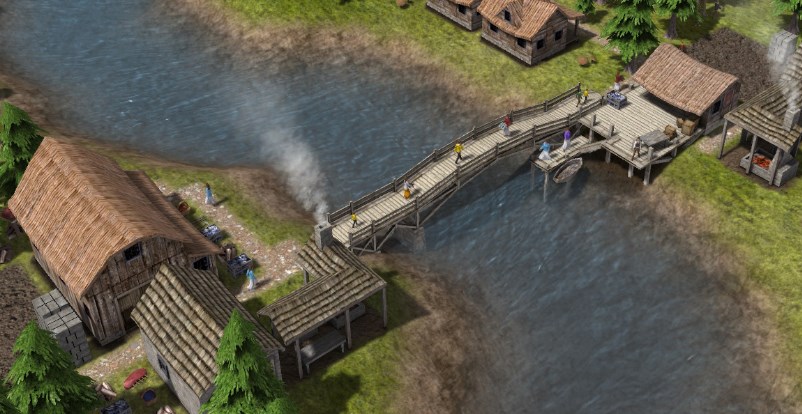 Build your city and lead it to success.
A group of travelers has been exiled from their home, they travel aimlessly the wildlands. You decide where is the best place to settle down, build a city, a new life. Collect resources and organize a new settlement for your residents.
What's fun about Banished:
Collect resources to craft new buildings and assign jobs for your dwellers.
City building mechanics, farm, gather, and mine. There are no currencies, only resources.
See your residents grow older and create a new generation.
Official Site: http://www.shiningrocksoftware.com/
Gameplay: https://www.youtube.com/user/ShiningRockSoftware/
7. Insurgency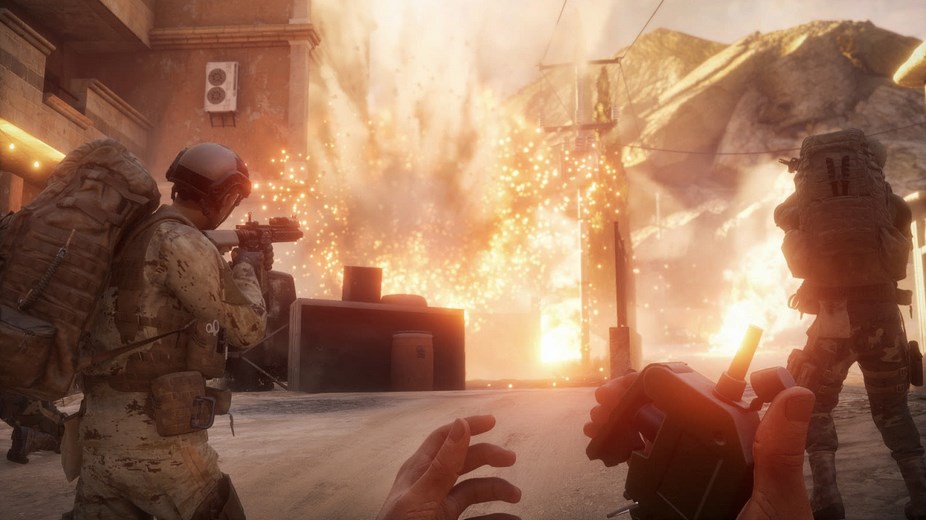 Compete against other teams in tactical warfare.
Insurgency is a competitive team game where you fight other groups of players and raid their strongholds. Plan your strategies to start an assault and take over a spot, move from one location to another, and defend your supplies. Practice with your friends, memorize the maps, and improve your skills.
What's fun about Insurgency:
Realistic weapon behaviors for an immersive experience.
Online multiplayer, build a team with your friends and fight other players.
7 game modes to engage battle in different scenarios.
Official Site: https://newworldinteractive.com/
Gameplay: https://www.youtube.com/user/insurgencygame
6. AdVenture Capitalist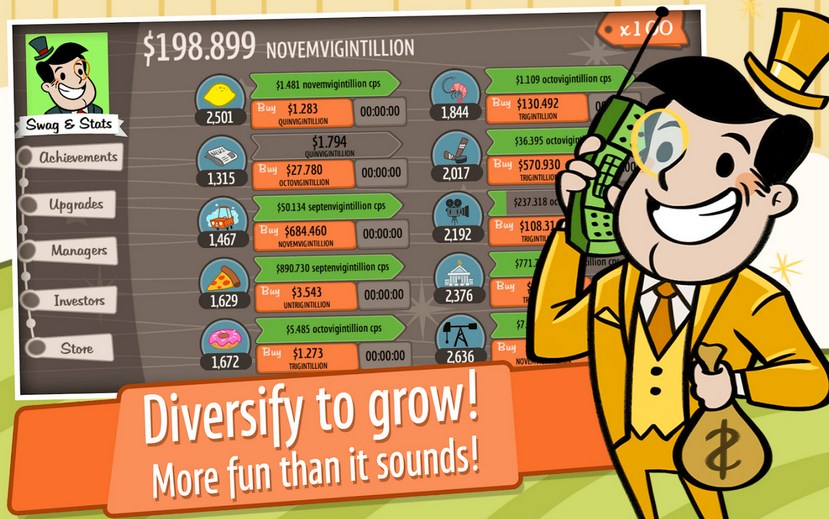 Become the richest person in the world.
Experience the ultimate form of capitalism, start with a humble lemonade stand, and work your way through the biggest company in the world. Dominate all the markets that stand in your path by creating businesses in different areas. Money can buy happiness after all.
What's fun about AdVenture Capitalist:
A free-to-play game with a funny looking style.
Hire your managers and create new businesses to diversify your income.
Even when you stop playing, the game will still be generating money for you!
Official Site: http://www.kongregate.com/pages/adventure-capitalist
5. Undertale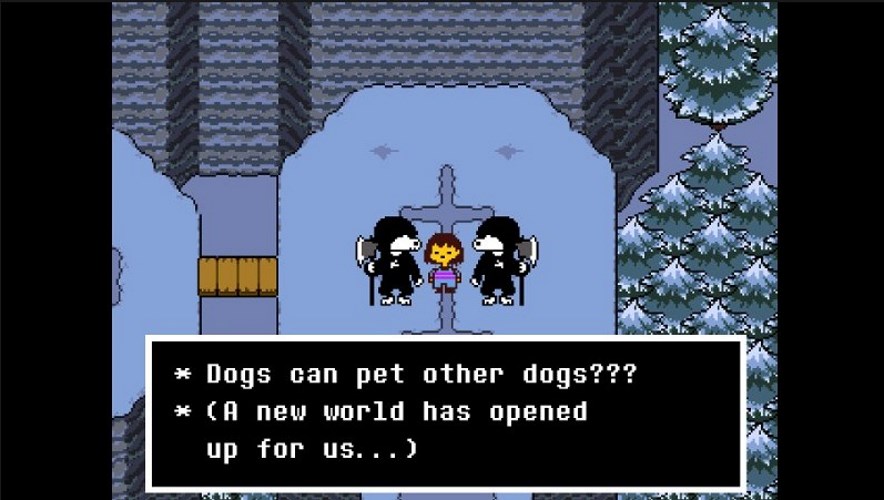 Experience one of the best game stories of our generation.
This is only one of the best-known games of the decade. Undertale seems to be a simple game at first sight, but there's a lot of charm behind it. Experience a beautiful story where you can be the hero or the villain.
What's fun about Undertale:
Classic graphic style, reminding of the NES era.
A beautiful world full of living, breathing characters.
A unique set of combat mechanics that let you choose to be peaceful rather than violent.
Official Site: https://undertale.com/
4. Project Zomboid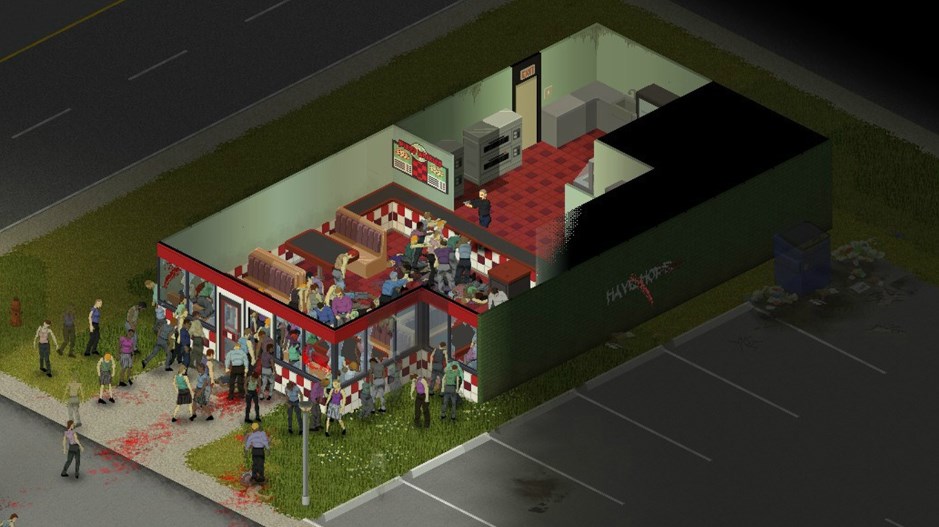 Survive at your own pace in a zombie apocalypse.
You roam free in a zombie world with the remnants of a dead society. You can craft your base, explore and loot buildings, or just killing some zombies. Be careful of not running into a dead end.
What's fun about Project Zomboid:
Make your own story in a sandbox zombie apocalypse.  
Play along with other survivors online and compete for resources.
The RPG mechanics with a top-down view of the world
Official Site: https://projectzomboid.com/
3. Terraria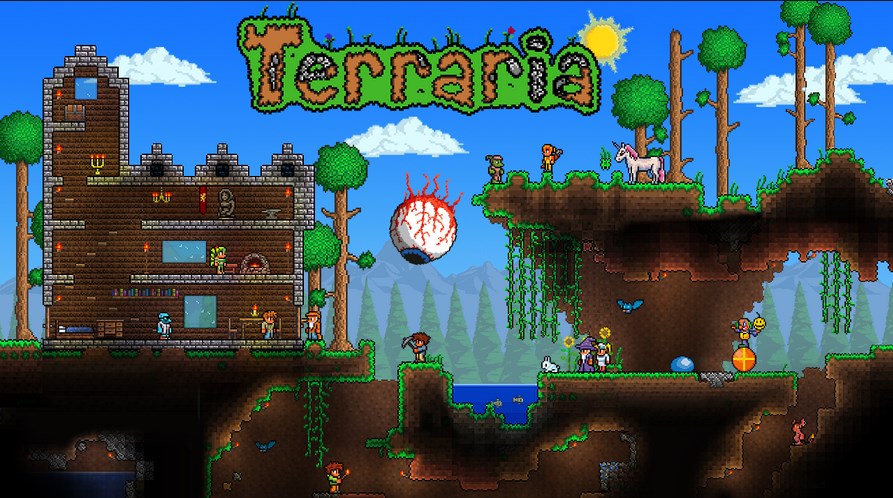 Gather resources and improve your base and equipment.
You travel the galaxy exploring vast planets. Gather resources by mining into the earth to discover dark secrets. Stay alert for all the creatures that live deep beneath the ground, most of them won't be happy to see a stranger running around.
What's fun about Terraria:
Open-world with 2D style, discover new secrets one block at the time.
The mining mechanics with many treasures and dangers to uncover.
Craft your base block by block.
Official Site: https://terraria.org/
Gameplay: https://www.youtube.com/user/demilogic
2. Dead Cells
Explore dangerous dungeons and fight epic monsters.
Tailored for all kinds of players, you can explore big and complex dungeons filled to the brim with hostile creatures. Venture inside and recover new weapons and items, or test your skill with the challenge mini-levels. There is a lot of challenges to test your abilities, new monsters, bosses, and even platform segments.
What's fun about Dead Cells:
Different types of enemies that test your reflexes and strategies.
Interconnected levels, discover secrets that carry over other levels.
Epic battles with gigantic monsters. Use everything you have to beat them.
Official Site: https://dead-cells.com/
Gameplay: https://www.youtube.com/channel/UCqeVdbCP-fVjSGEVnY-3lWQ
1 Don't Starve Together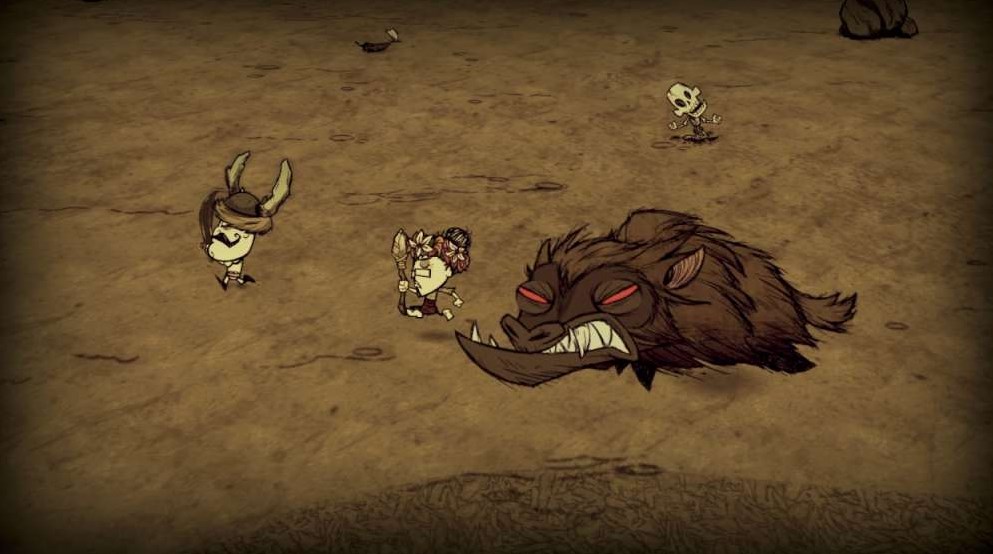 Gather your friends and cooperate to survive the dangers of The Constant.
You are in the middle of nowhere, not sure of how you got there. Your only goal is to stay alive. Make a campfire and cook some food before the night comes. Just remember, don't let your lights go out, bad things are hiding in the darkness...
What's fun about Don't Starve Together:
An open-world game where you can craft weapons and machines to help you survive.
Control your sanity by avoiding the darkness and monsters, or challenge yourself by facing your inner demons.
Work with other players online to survive, but remember to gather enough food for everyone. Just remember not to starve.
Official Site: https://www.klei.com/games/dont-starve-together
Gameplay: https://www.youtube.com/channel/UCzbYAkDCuQYdZ_fKz9MLrWA
Also be sure to check out:
The 10 Best Indie Games Loved By Millions Worldwide
Image Gallery