[TOP 15] CIV 5 Best Mods We Love!
Updated: 12 May 2021 1:57 pm
IF YOU WANT FUN, YOU WILL WANT THESE MODS!
Civilization V might be one of the greatest turn-based, strategy games to ever exist and please our eyes. But it got even better when mods came around and made the game 10x more interesting and fun, so in honor of those mods, I put together a list with the most fun mods I ever played, here they are.    
15. City-State Diplomacy Mod
SEE CITY-STATE DIPLOMACY MOD IN ACTION:
Have you ever wanted to interact more with the city-states of the game? To feel the world more vivid around you? Well, now you can! 
City-State Diplomacy Mod is a complete overhaul of the city-state diplomacy system. It eliminates the importance of the 'Gifts of Gold' mechanic and introduces a new, unit-based system of influence. With this mod players now have to put in real work to be able to obtain a good relationship with the city-states by putting production, time, and energy in their relationships. Moreover, this mod adds a ton of stuff to make the world more real and feel more alive, having stuff like diplomatic units,  new great persons, new specialists, buildings, and MUCH MUCH more.
So if you want those city-states to be more than just some cities ready to be plunged by raiders, this is a mod for you.
WHY CITY-STATE DIPLOMACY MOD IS FUN:  
New ways to connect with city-states
New units to play with
New buildings to discover
New resources 
14 R.E.D. Modpack
SEE R.E.D MODPACK IN ACTION: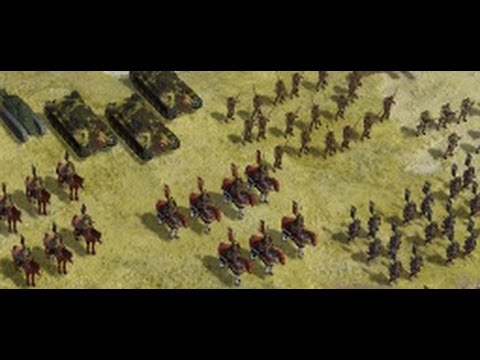 R. E. D. Mod Pack (Civilization 5)
    Have you ever played a game and you just got annoyed by the way the units look and how tiny they are? Well, you have to worry no more. The R.E.D Modpack is a much-needed visual update that changes the way units are seen in CIV 5. The mod gives out a fresh new look on units as well as adjust scaling and modify the march formations. Moreover, this mod also allows you to see much easier the differences between units with new details added for each unit.
So if you want to make the game as fresh as it can and more beautiful, this is the mod you are going to need. 
  WHY R.E.D MODPACK IS FUN:
adds a bunch of new visual pleasing details
units are much better detailed 
scaling has been brought to a much more realistic simulation ( soldiers are now smaller than a tank)
13. Civilization Nights
SEE CIVILIZATION NIGHTS IN ACTION: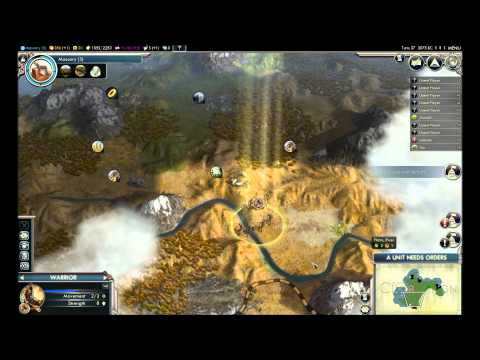 Civilization V G&K with Nights mod    
The mod Civilization Nights is a total overhaul of the base game that changes the way you play the game and adds a TON of new stuff.
As for the title of the mod is inspired by the difference from the main game, as a total overhaul the mod changes the way the happiness system works. The citizens now generate happiness BUT the military now will give you a bit of trouble because they are the ones giving you happiness along with the cities. This is a great improvement from the main game because it gives you things to think about the military improvements you need to do to keep your armies small but efficient or expand as much as you can before your armies become too unhappy. Along with this new happiness system, the mod adds a lot of new buildings, a new way to deal with the barbarians, adds a bunch of new technologies, and more.
So if you are up for a new way to play the game, to change your playstyle, and explore new possibilities, this is the mod for you.
WHY CIVILISATION NIGHT IS FUN:
A brand new way to play the game
adds new technologies 
fixed a lot of bugs 
adds a bunch of new traits
a brand new government and revolutionary system
new ways to play with diplomacy  
12.Really Advanced Setup
SEE REALLY ADVANCED SETUP: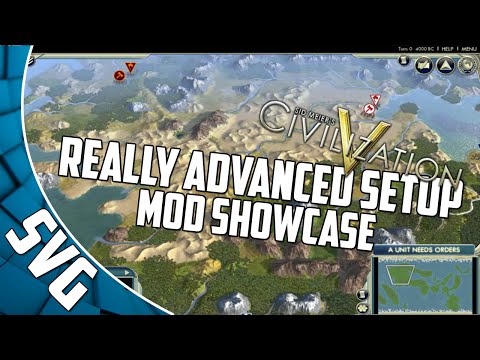 Civilization 5 - Really advanced setup - Mod showcase
    Have you ever wanted to make the game more interesting from the start? To start in a world where war is a constant or to be able to start with how much gold or units you want? Well, this mod is for you!
    With Really Advanced Setup you have the power to modify the game from the start. It adds new features which allow you to change the rules of the game to your liking. On top of the option of starting the game in total war, you can also modify: Starting Bias (Allows you to set starting bias for any player to Start Along Ocean, Start Along River, Region Priority, or Region Avoid), Starting Bonuses or Starting Units.
    So if you want a new way to start your adventure in Civilization 5, this is the perfect mod for you!
    WHY REALLY ADVANCE STARTUP IS FUN:
Ability to modify the game to your liking
The power to start a game in a continuous state of war
A new and fun way to enjoy the game
11.VoxPopuli
SEE VOX POPULI IN ACTION:
Vox Populi (formerly known as the "Community Balance Patch") is a mod made thanks to the community to achieve improvements of the AI and gameplay. This mod is not just one, it is a collection of mods that together form a grand patch that brings a new way of playing the game. The Community Balance Patch expands and changes the core game mechanics, offering a new and better Civilization 5 with new features, better optimization, and a whole lot of improvements, it like playing a remastered version, but BETTER. In general terms, the gameplay is very interesting, offering a more sophisticated way of dealing with politics, war, and trade.  The new happiness system works like a charm, IT GREAT. It brings a new way of dealing with citizens and cities and it makes you feel very complete after you have seen your people thriving. Furthermore, the diplomacy system has gotten a rework too, bringing new ways of dealing with foreign nations and City-States alike.  
Overall, the mod is great and deserves a chance to be played. If you want a more sophisticated yet interesting way of playing the game, this mod is for YOU.
WHY VOX POPULI IS FUN:
Brand new happiness system
A more interesting way of playing the game
City-State diplomacy overhaul 
Battels feel more realistic
A new UI
10.Strange Religions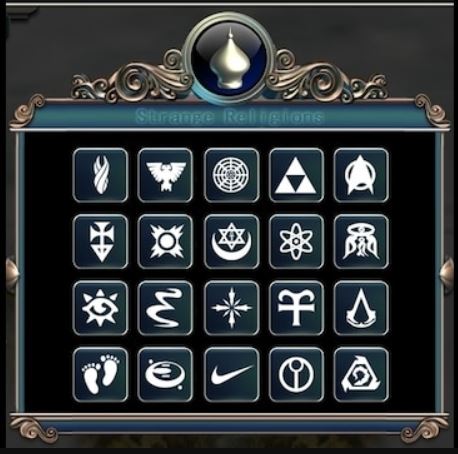 Have you ever wanted to join a necromorph religion? Maybe wanted to be in a cult of assassins and secretly dominate the world? Well with Strange Religions YOU CAN DO THAT!
    Probably one of the silliest mods out there, Strange Religions allows you to join a selection of cults that have different stories. The mod includes religions like Satanism, Cthulhu Cult, Scientology, Assassin's Creed, all of them differ from one another and you can even create funny stories based around them.
    So if you want just to add a bit of fun around your game and create strange and interesting stories around religion, this mod is for you!
     WHY STRANGE RELIGIONS IS FUN:
Mess around with religious cults
Be part of strange and interesting religions
Adds a new flavor to your world
8.Superintelligence
SEE SUPERINTELLIGENCE IN ACTION:
Do you remember the Terminator movies where the AI goes uncontrolled for too long and brings about the end of times? Well, this mod represents just that!
    Superintelligence is a mod where AI intelligence is added to the game. Initially, this AI can provide benefits to the player and world, over time this AI can turn superintelligence and become a master of science. Leave it uncontrolled for too long and this superintelligence AI can become your worst enemy, bringing the end of humanity and the loss of the game.
    Superintelligence is an interesting mod to add to the game, it is very unpredictable and it can add an element of surprise to the game. So if you are up for some mind games with an AI that could possibly lose your game, this mod is for YOU!
WHY SUPERINTELLIGENCE MOD IS FUN:
adds an element of surprise to the game
adds scientific bonuses 
makes the game more interesting
delivers a terminator kind of vibe 
7.InfoAddict
SEE INFOADDICT IN ACTION: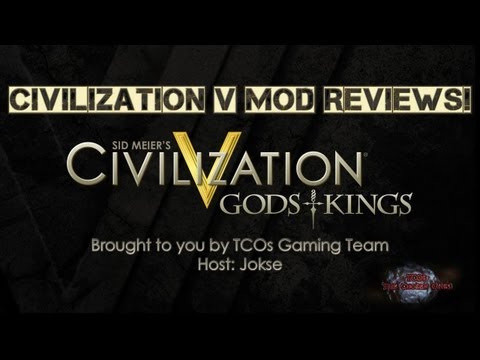 Civilization V mod - info addict
    InfoAddict is a great mod if you like statistics and data. It adds time-based graphs that show a bunch of things like score, gold, military, trade plus a bunch of cool stuff. An interesting feature that this mod has is the possibility to see the global relationships, this allows you to make more calculated tactics and decisions now that you know who likes who and who hates who. Furthermore, this mod adds the possibility to see trades around the world and discussions which for me it's pretty awesome.
    So if you are a guy who likes to play very calculated and make decisions based on global relationships and discussions, this mod is for YOU!
   WHY INFOADDICT IS FUN:
adds the possibility to see trade around the world
you can see the relationship of countries
easy to trade mode
the possibility to see helpful stats
6. INGAME EDITOR
SEE INGAME EDITOR IN ACTION:
  Ingame Editor is a mod that allows you to alter the map and a bunch of cool stuff, which in my opinion is a lot of fun to mess around. You can edit the terrain, natural wonders, resources with a simple press of a click or change cities' religions, population, buildings, and a lot more things. This mod is great if you want to mess around and create an overpowered nation whose capital is surrounded by high mountains that cannot be reached and have an army of tanks and robots…..FROM THE START OF THE GAME!!!
    Ingame Editor is a great opportunity for testing things and trying out new stuff as it can allow you greater flexibility and accessibility than the normal game would, so if you would like to test something or just mess around, this mod is for YOU.
 WHY INGAME EDITOR IS FUN:
the possibility of creating scenarios are endless
you can create an overpowered nation
the ability to control the terrain
the possibility of controlling the whole world from the start
5.Real Natural Disasters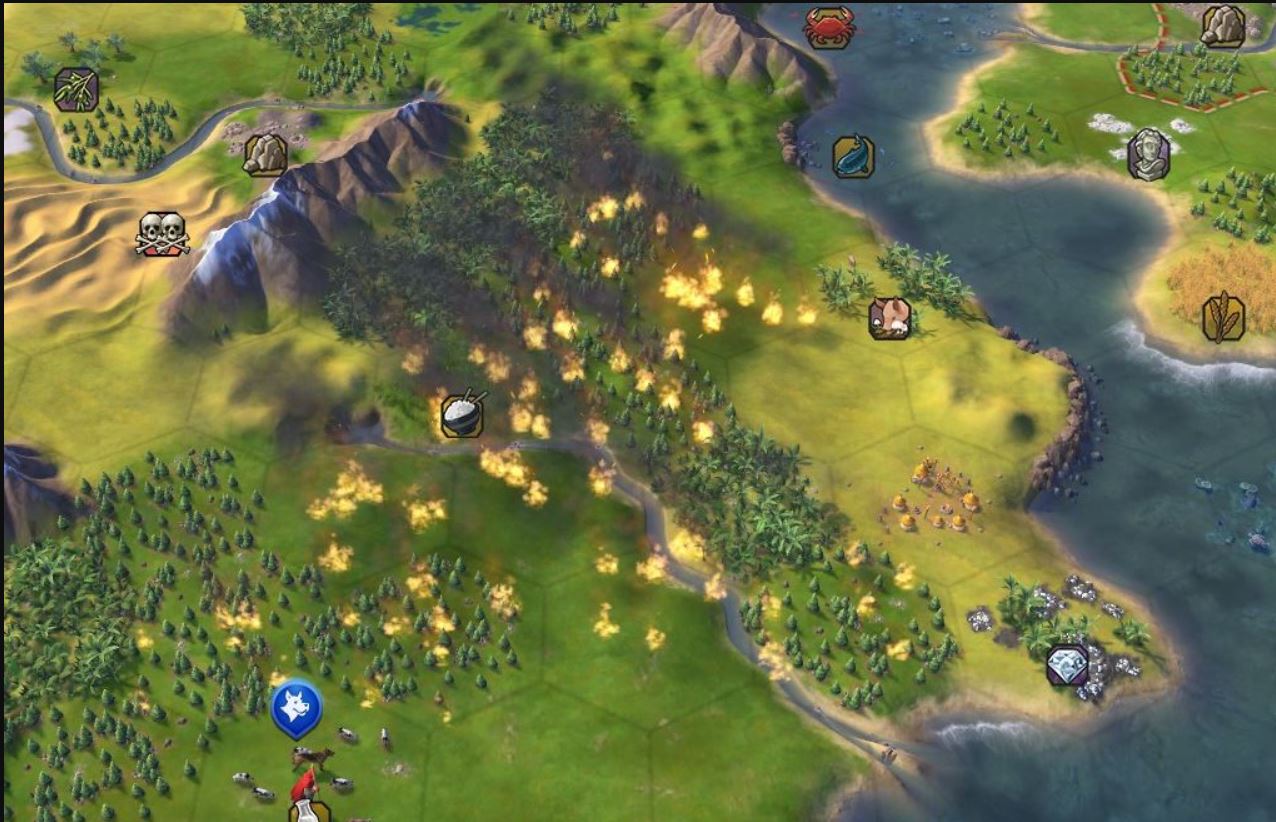 Real Natural Disasters bring a new way to view and interact with the world. This mod is a throwback to the Civilization 4 event mechanic where natural disasters could develop in the world, for example, you could have a beautiful year in the game, and then BOOM!! An earthquake just destroyed your city or damaged your units. Some people might disagree with the fun aspect of this mod saying this mod has more downs than ups and some people might find this mod immersive, bringing in the world new and fresh experiences.
    Real Natural Disasters is a fun experience if you want to have a little more uncontrollable experience of the game, making you feel like you really need to be careful with the things you do around the world, but some things can't be avoided….like a meteorite. So if you want the game to be more immersive and realistic, this mod is for YOU!
    WHY REAL NATURAL DISASTERS IS FUN:
new immersive experience
new events
natural disasters
4.A Mod of Ice and Fire (G&K) SEE A MOD OF ICE AND FIRE IN ACTION: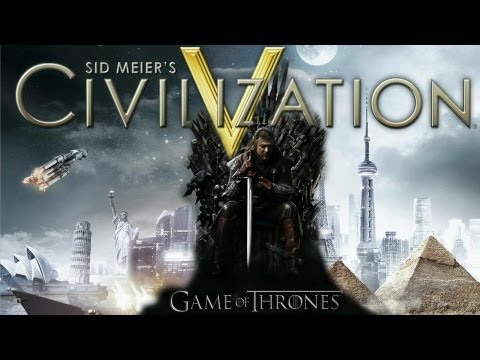 Civilization V - A Mod of Ice and Fire
Ever wondered how it would have been if CIV 5 and Game Of Thrones had a child? Well, I had, and it beautiful.
    A Mod of Ice and Fire is a total conversion mod that brings you to the world of Westeros where you can play your favorite GoT characters. Moreover, the mod adds a ton of new content and NEW RELIGIONS LIKE: The seven, The Old Gods, The drowned God, and more!  On top of all, this mod adds 12 playable civilizations each with unique traits, personalities, and new buildings.
    So if you want to play Civ 5 but be part of the mystical and strange world of GoT, this mod is for YOU!
    WHY A MOD OF ICE AND FIRE IS FUN:
newly added content
new playable nations
new buildings
new units
3.Faster Aircraft Animations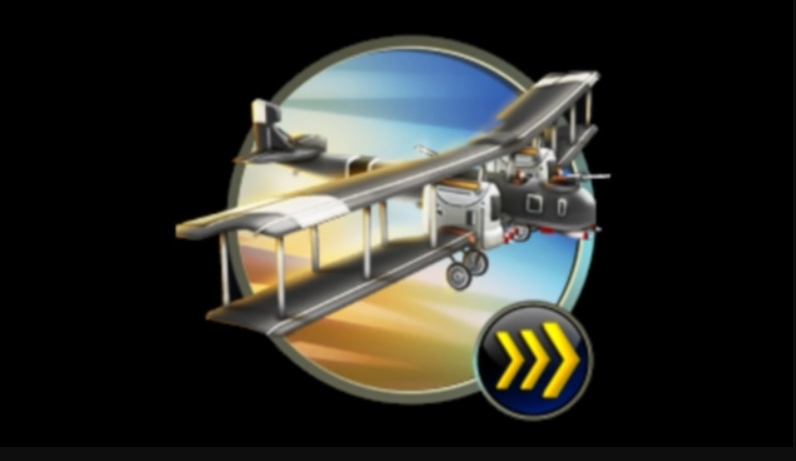 Aren't you just tired of those slow and tiresome aircraft attack animations? Well, this mod should do the trick. It is a small simple fix yet it saves you a lot of time in the late games when aircraft are everywhere. It does the aircraft speed animation so you can enjoy playing the game rather than waiting in the game.
    WHY FASTER AIRCRAFT ANIMATIONS IS FUN:
shorten the attack waiting time
more time playing the game than waiting for it
2.Global Warming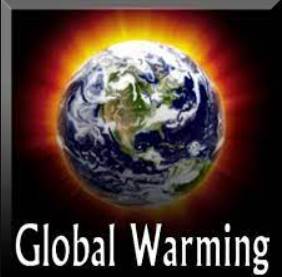 Global Warming is another great mod that adds a cool climatic system to the game by simulating real-life events. Global warming in the game can make a big impact on how you will be able to play the game. Events like: ice melting, land titles may lose resources and dry up, or worst case scenario hurricanes or flooding.
    This mod adds a new way to play the game, you will need to measure your actions and be active in saving the planet before it is too late, even if you are the strongest in the world, you can't beat something that is unbeatable like mother nature.
    WHY GLOBAL WARMING IS FUN:
new features added in the game
a brand new climatic system
world-changing scenarios may happen
1.Emigration
SEE EMIGRATION IN ACTION:
Emigration is a new immersive mod that brings the problem of emigration front row. Furthermore, a new system of happiness system where you need to keep your citizens happy for good outcomes.
    It also adds a new resource called prosperity, you can make prosperity by keeping your citizens happy. Citizens may also move to more prosperous cities around you, so keep that in mind.
    This mod adds a new welcoming challenge to the game but also introduces a new way to play with it and take advantage of it. Overall, it is a cool mod to enhance your Civ 5 experience.
    WHY EMIGRATION IS FUN:
adding a new way to play the game
new resources 
adds a new challenge to play with
You may also be interested in:
Image Gallery