[Top 15] Best ASMR Streamers To Watch in 2023
Updated: 11 Apr 2023 1:14 pm
ASMR and live streaming are bigger than ever. No wonder they blend together so well - making the relaxation experience even more personalized and interactive than before.
15. Katrine ASMR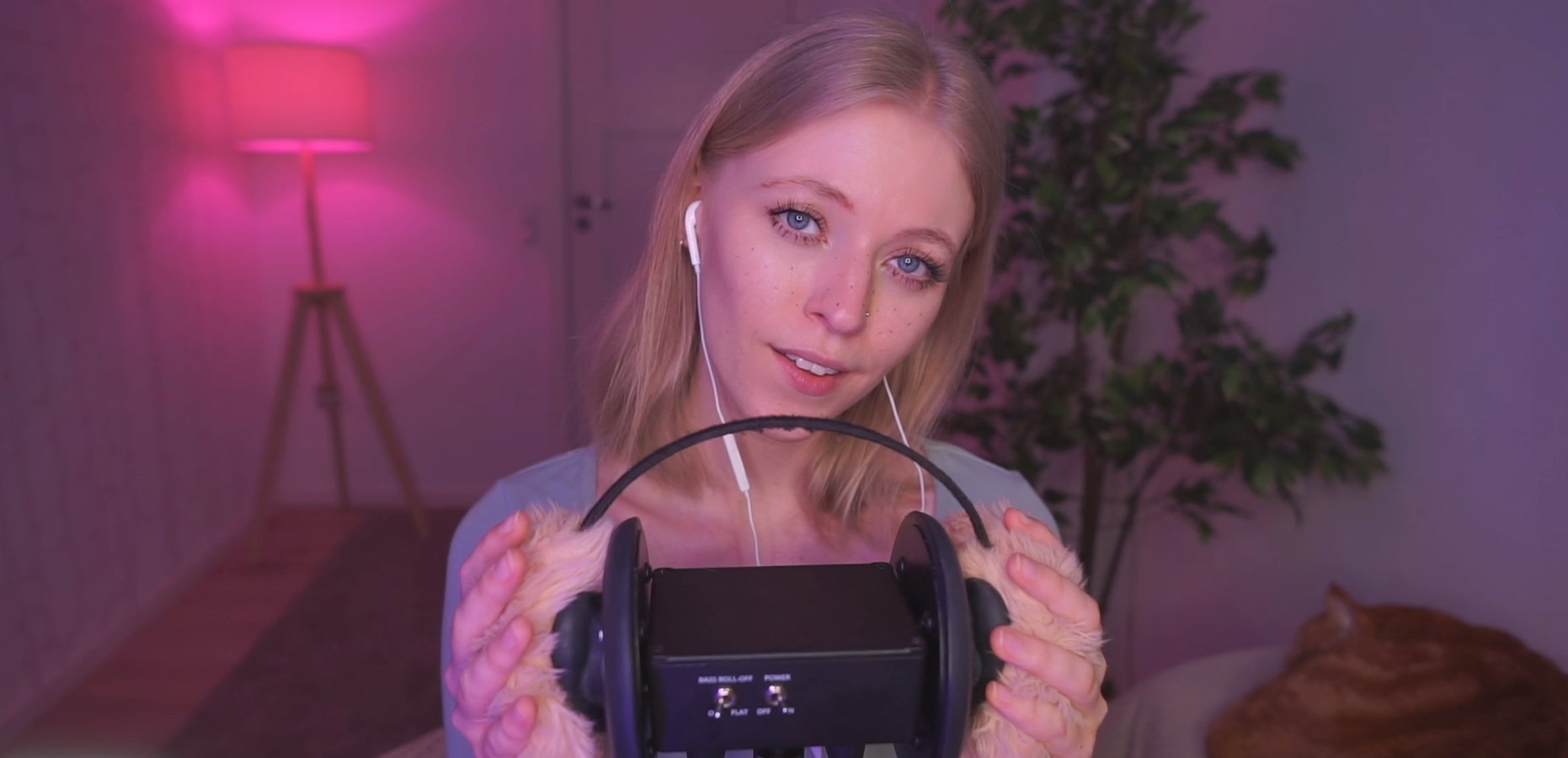 Danish ASMR artist Katrine is a prolific creator, mainly performing on Twitch. Even though she streams often, she never compromises her sound quality and pacing. She's known for her slow and attentive approach to sound creation, strengthened by her warm and inviting personality.
Kat also streams games such as Valorant and, more recently, Phasmophobia and Hellblade. The hectic nature of these games makes you wonder how she's capable of such slow and serene whispering, but what makes her stream so enjoyable to watch is this exact duality.
(Watch out for cameos of her cat, Nayla!)
Channel link: https://www.twitch.tv/katrine
14. Akuma ASMR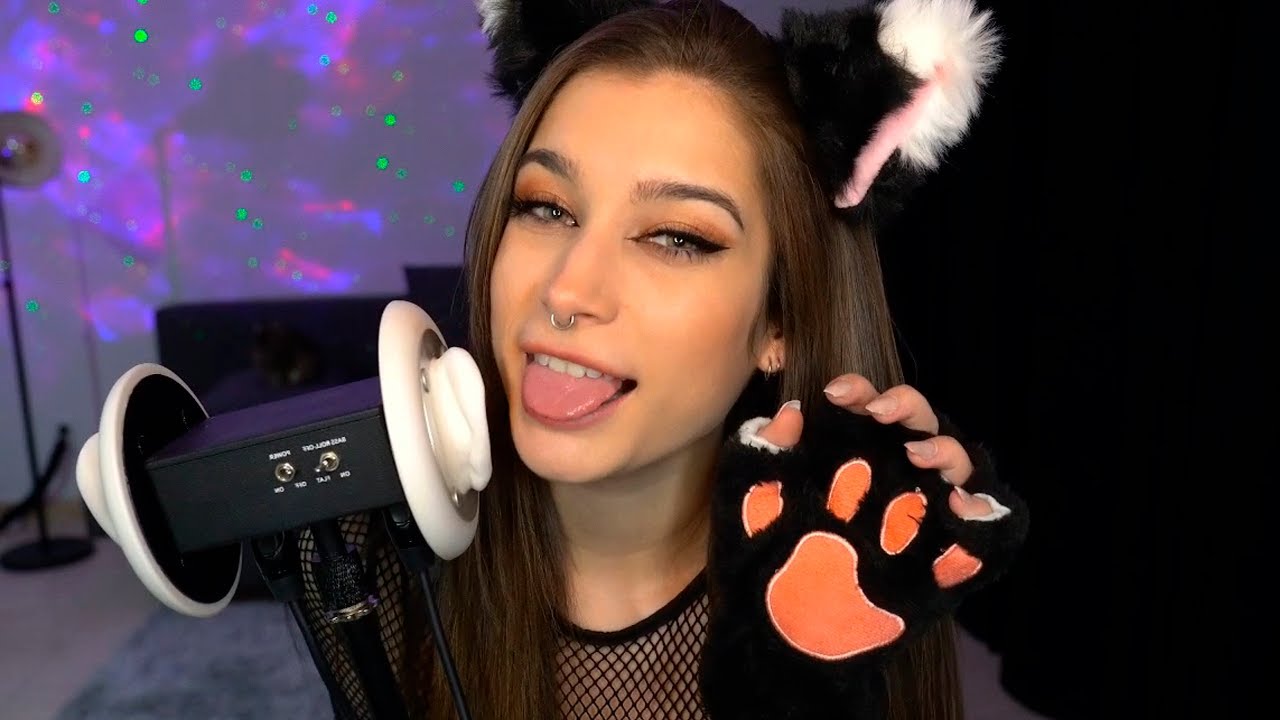 One of Spain's finest ASMRtists, Akuma (AKA Aku) is a Spanish-speaking creator who excels at roleplays, cosplay, triggers, and high-quality visuals. Even as a non-Spanish speaker, you'll find that the language is surprisingly tingly, especially coupled with Aku's production quality and talent for ASMR.
Channel link: https://www.twitch.tv/akuasmr
13. Velvet ASMR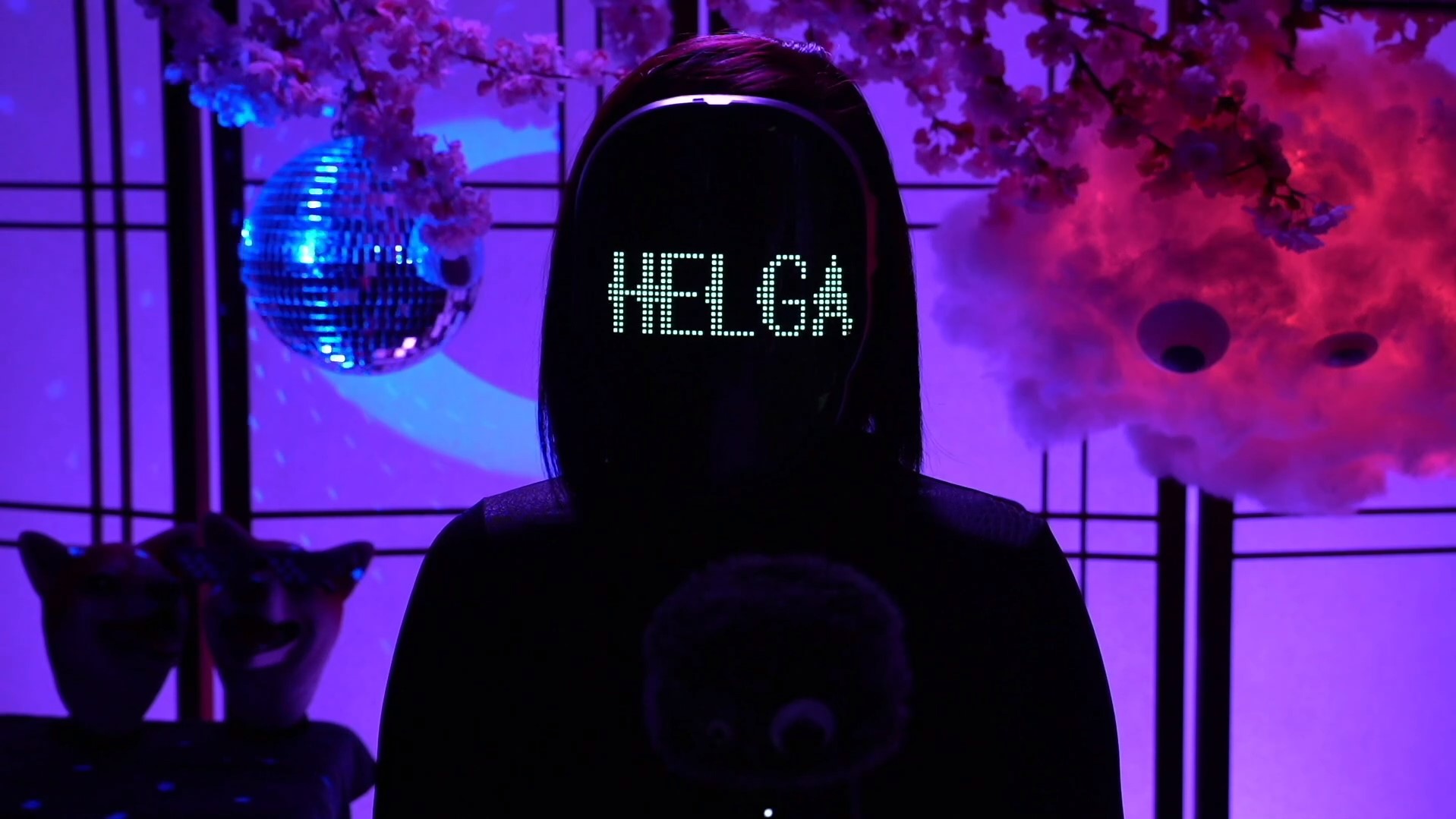 VelvetASMR was a passion project that started during the pandemic as a creative outlet and a self-therapy approach. Velvet's streams feature her iconic "tiny hands" toys, along with a side character (or perhaps even an alter ego) called HELGA.
Incredibly relaxing cadence and ASMR triggers aside, Velvet's streams are always experimental and surprising. You never expect what happens next, and this breaks your viewing pattern, engaging you even more.
Channel link: https://www.twitch.tv/velvetasmr 
12. nananightray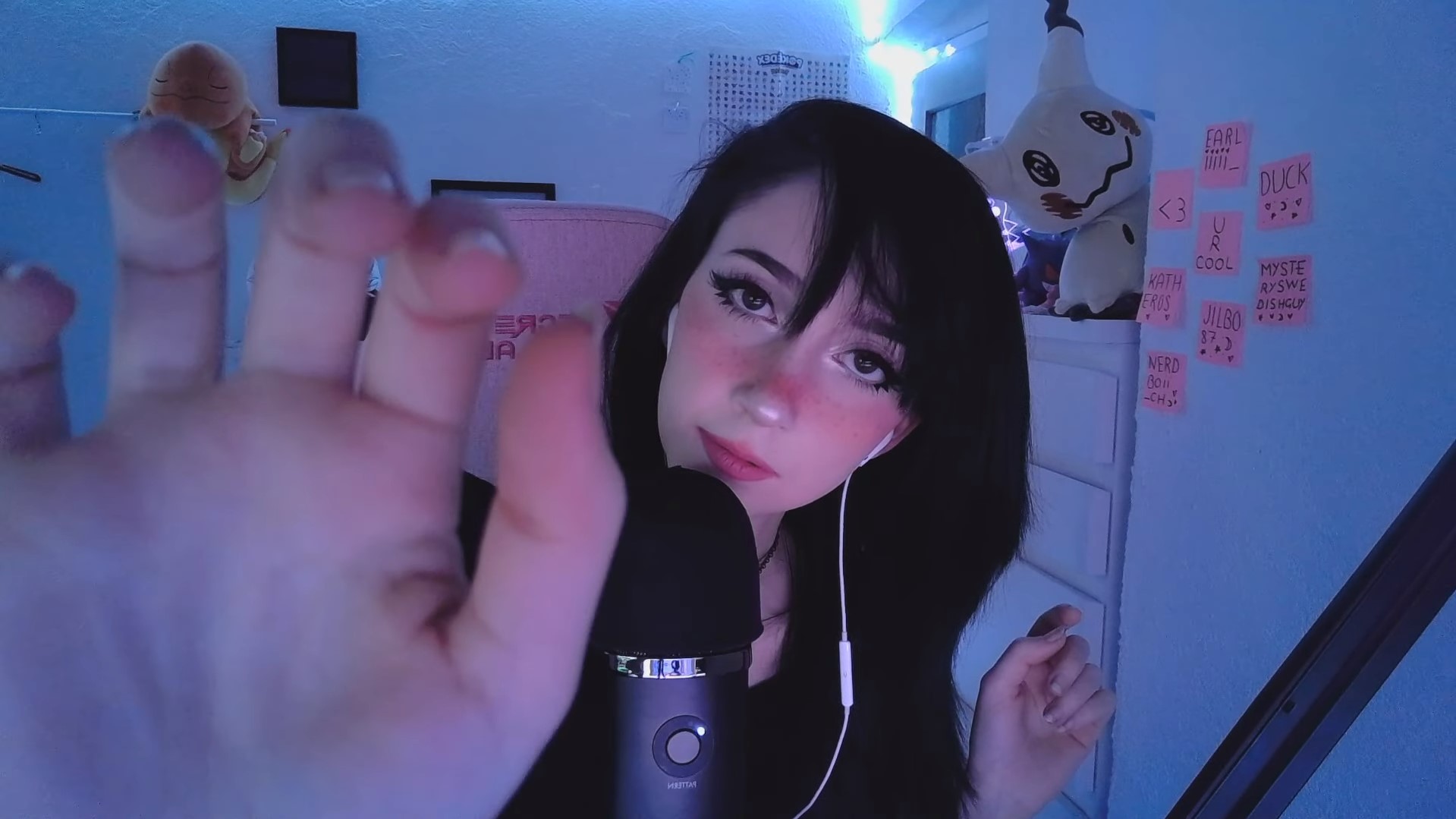 Nana's kawaii-goth personality blew up in 2022, only to grow even stronger in 2023. Her streams are always a safe haven, where relaxation is a given, and fantastic mic settings and triggers are guaranteed. And not only does she state she loves naps, but she also shows it in her nap-with-me streams.
As a true creative, she also does cosplay, roleplays, and other unique and innovative approaches to making ASMR a platform for showcasing artistic talent.
Channel link: https://www.twitch.tv/nananightray
11. LillyVinnily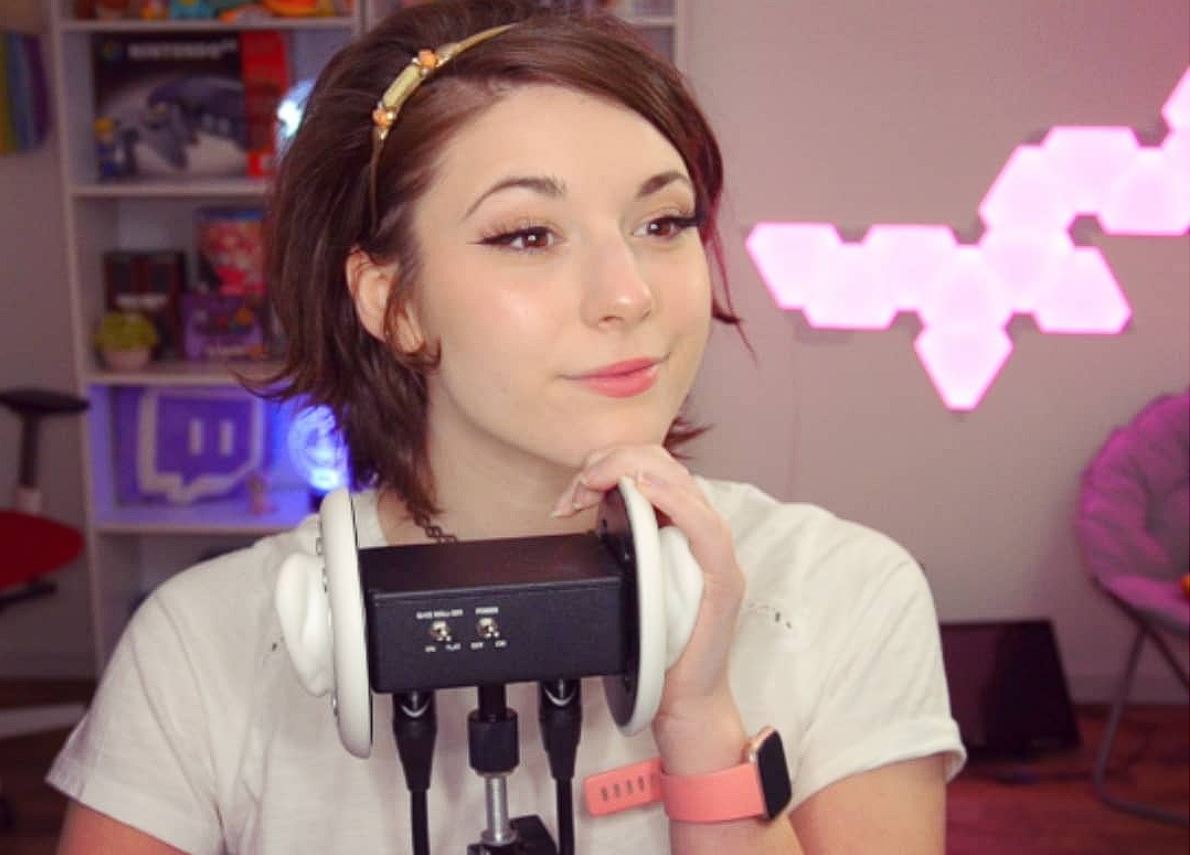 Lilly, AKA Nila, is a popular ASMR streamer who gained a lot of popularity through her YouTube videos. Her eccentric personality and courage to try new and seemingly weird ASMR triggers are what draw a lot of her viewers to her content. And some of the best Twitch content comes from such a lack of creative filters.
Nila recently transitioned into VTubing, exploring new artistic horizons while not sacrificing her unique ASMR style.
Channel link: https://www.twitch.tv/lillyvinnily
10. ASMR Barber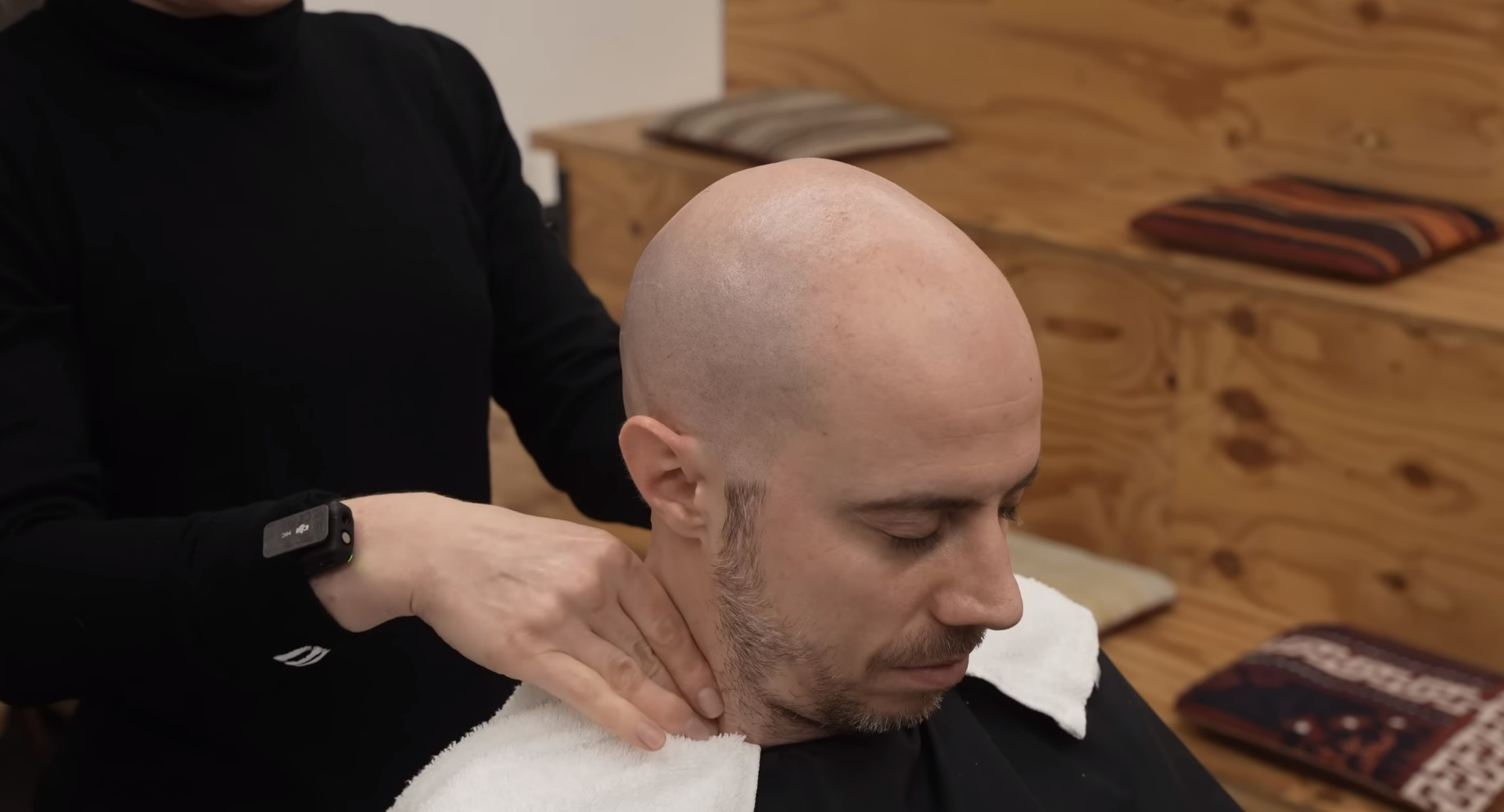 The only male ASMRtist on this list, Massimo is actually not the one creating sounds or experiences in his videos. In reality, he travels the world to experience the grooming techniques and methods of different cultures - massages, shaves, haircuts, and other forms of pampering.
Grooming is a significant part of human nature - it releases oxytocin, slows down our heartbeat, and brings us closer together. The ASMR Barber, via intense sounds and close-up shots, demonstrates how ASMR is an integral part of the grooming experience. At worst - we're left craving a massage. At best, we learn to be gentler and more attentive to those we love.
Channel link: https://www.twitch.tv/asmr_barber
9. JadetheJaguar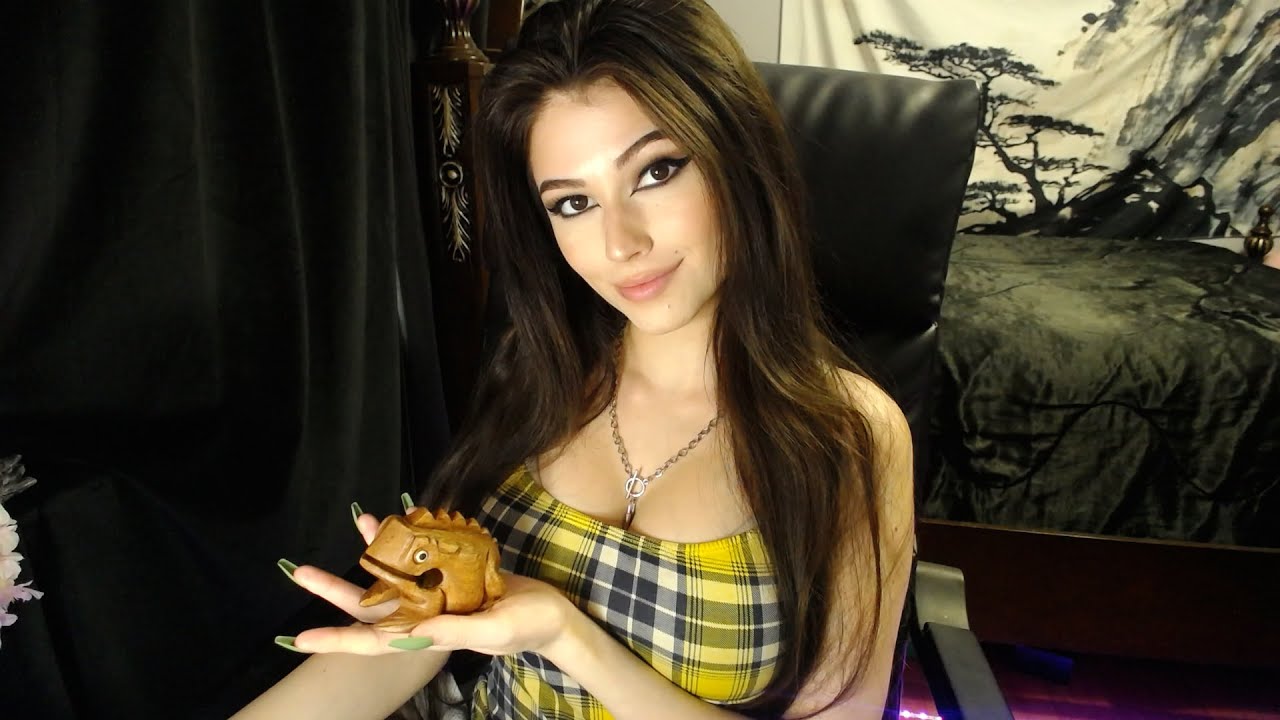 Talk about gentleness! Jade is the epitome of this word.
Her quiet and careful style of ASMR has fostered a loyal following, and with good reason. Jade's personality resembles a loving big sister who's always there for you. She also has a beautiful singing voice, which the artist often uses to sing soothing lullabies that are strangely nostalgic and fully tranquil.
Channel link: https://www.twitch.tv/jadethejaguar
8. Miss Chloe ASMR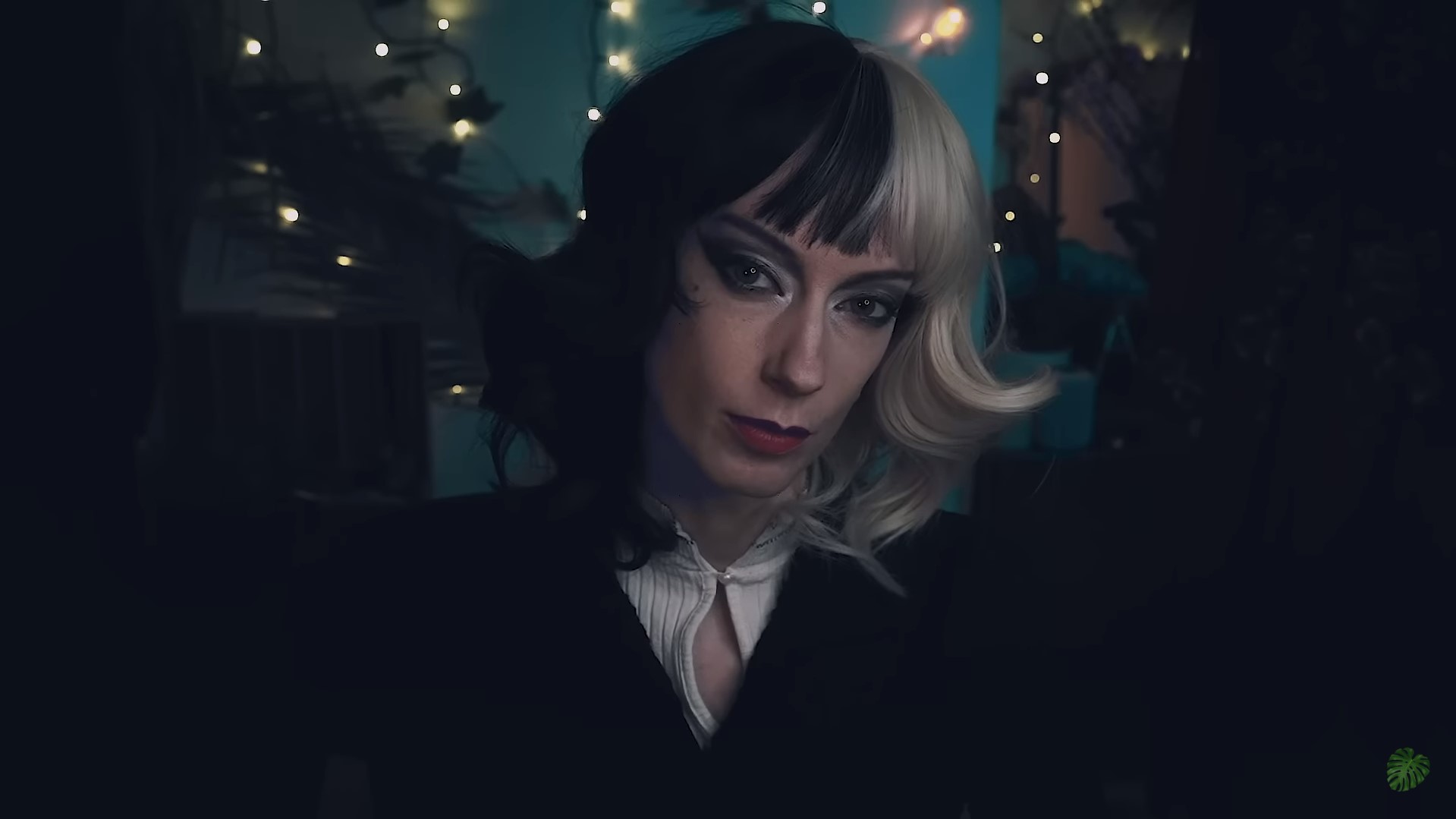 Miss Chloe is mainly popular for her YouTube videos, where she posts cinematically impressive ASMR roleplays. With great sets, impressive cosplays, attention to detail, and intimate sound design, Chloe is among the go-to "ASMactors." Her videos have recently shifted towards a darker theme, where she adopts characters like vampires and Cruella De Vil.
But her Twitch streams show us another side of her creativity -  a more relaxed, natural, and unplanned one. She creates unparalleled soundscapes that unveil a brand new side of the artist we've grown to love throughout the years.
On top of that, Chloe streams herself painting and playing games that resonate with the theme of her stream - chill and fun.
Channel link: https://www.twitch.tv/misschloeasmr
7. ASMR Darling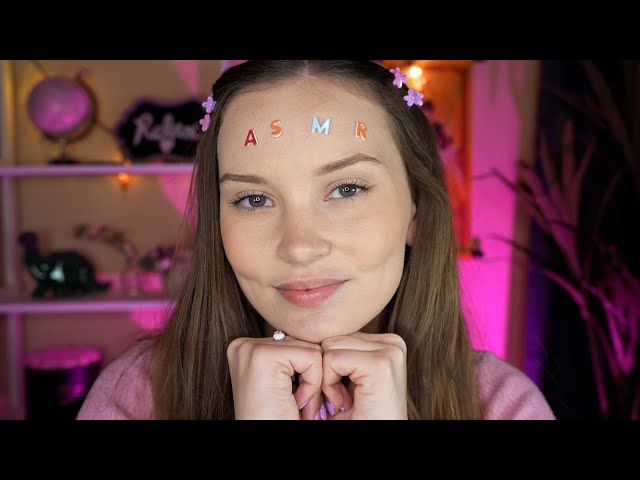 ASMR Darling has over 2.5 million subscribers on YouTube alone. She's been in the game for over 7 years, cementing herself as one of the big names in ASMR. Her intro is catchy and ironic. Her style is established and adored. Of course, with her notoriety, she's also become the face of many memes related to ASMR - but hey, all publicity is good publicity!
To add to her already rich arsenal, Taylor Darling is a prolific Twitch streamer. Similar to other YouTubers who transitioned into streaming, seeing ASMR artists just being themselves on camera, in real-time, is fascinating. Their talent shines in a new light and makes you love them (and their tinglecraft) even more - and Darling is not an exception.
Channel link: https://www.twitch.tv/darling
6. TingleVille ASMR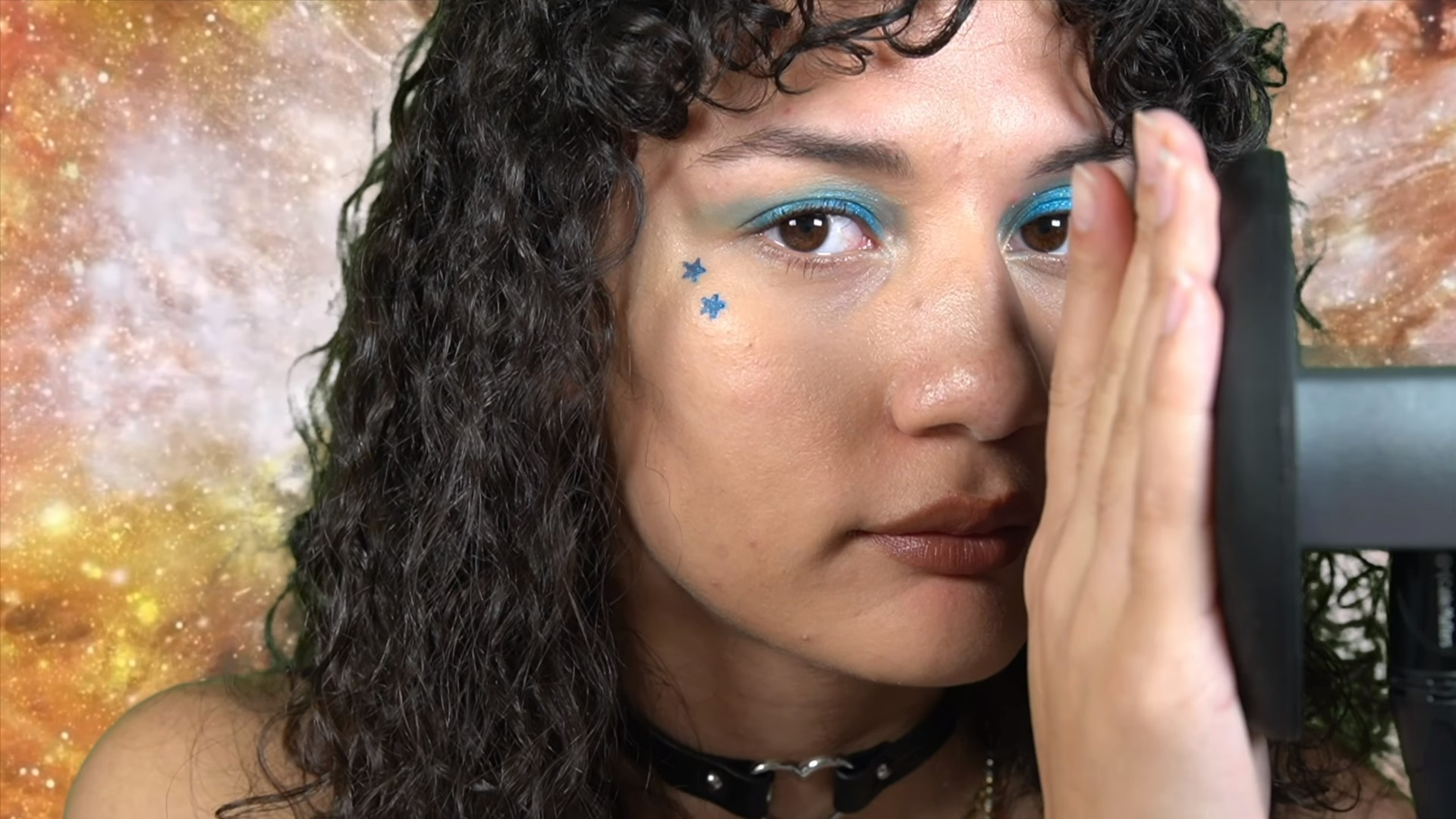 Mel is a small streamer with a lot of tingles and love to give. Her community is loyal because she's always engaging with her Twitch chat and making sure everyone's favorite trigger is performed with special care.
She experiments with a lot of high-quality backgrounds, visual triggers, and different microphone types to surprise both her existing audience and newcomers to TingleVille. But what really makes you stay is her humble sense of humor and desire to create a safe space for everyone.
Smaller ASMRtists deserve more love, so go to her stream and say hi!
Channel link: https://www.twitch.tv/tinglevilleasmr
5. MaryJLeeee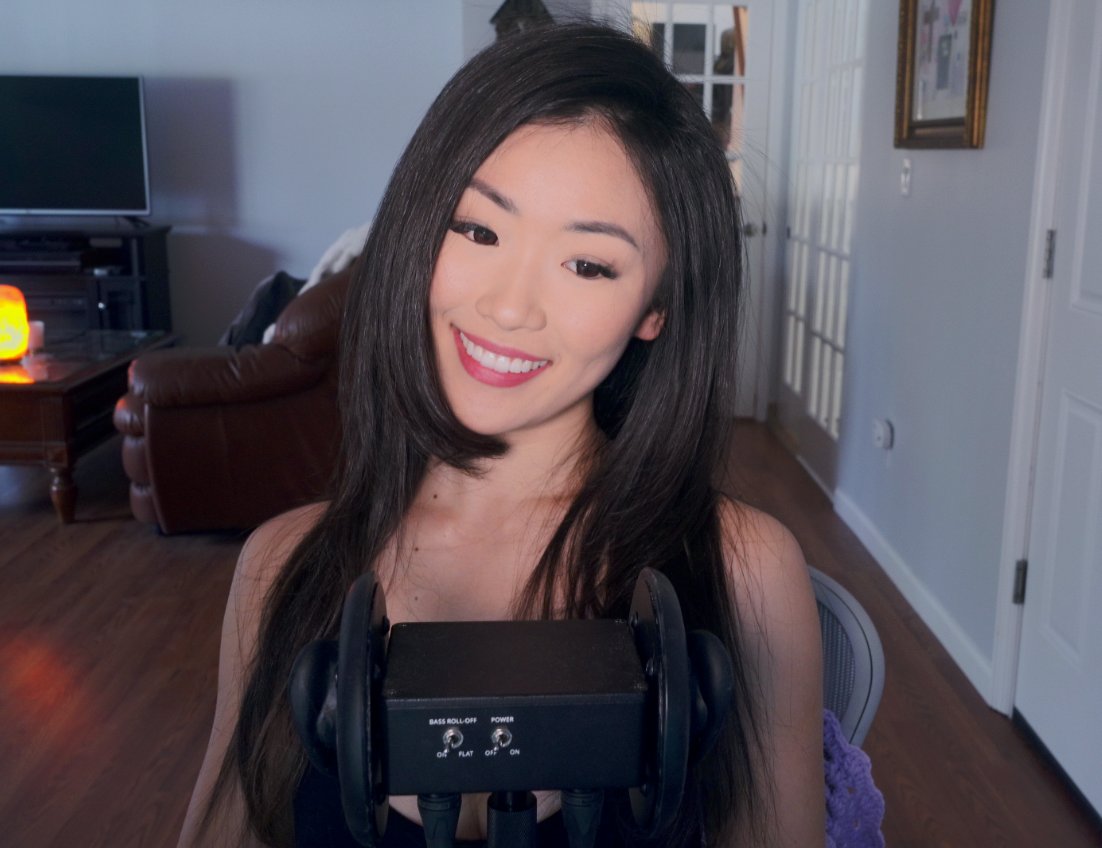 MaryJLeeee is one of the first massively successful ASMR Twitch streamers. And even today, she streams a lot. Her livestreams feel like home - you can tune in at noon, at night, and even in the morning because her streaming schedule works for most of the world.
Like a true OG, she knows how to keep her audience entertained. This sounds easy, but entertaining while relaxing is harder than it looks. Whether it's doing triggers while talking to her chat or layering sounds together (which could include her cat's purring!), Mary's piece of the internet is a reliably tranquil and fun one to visit.
Channel link: https://www.twitch.tv/maryjleeee
4. Ruby True
Ruby's ASMR style is inspired by her craft - she's a certified yoga teacher and Thai massage practitioner. She'd discovered ASMR whilst dealing with depression, and from gaming streams, she transitioned into ASMR, which helped her heal, whilst sharing this experience with others. "My whole world opened up."
In her streams, Ruby utilizes singing bowls, crystals, candles, and even gongs to put you into a state of serene surrender, opening up your senses to incredible experiences. Since ASMR allows you to relax and trust, Ruby aims to use this door to share a glimpse into the transcendental.
Channel link: https://www.twitch.tv/rubytrue
3. FoxenKin ASMR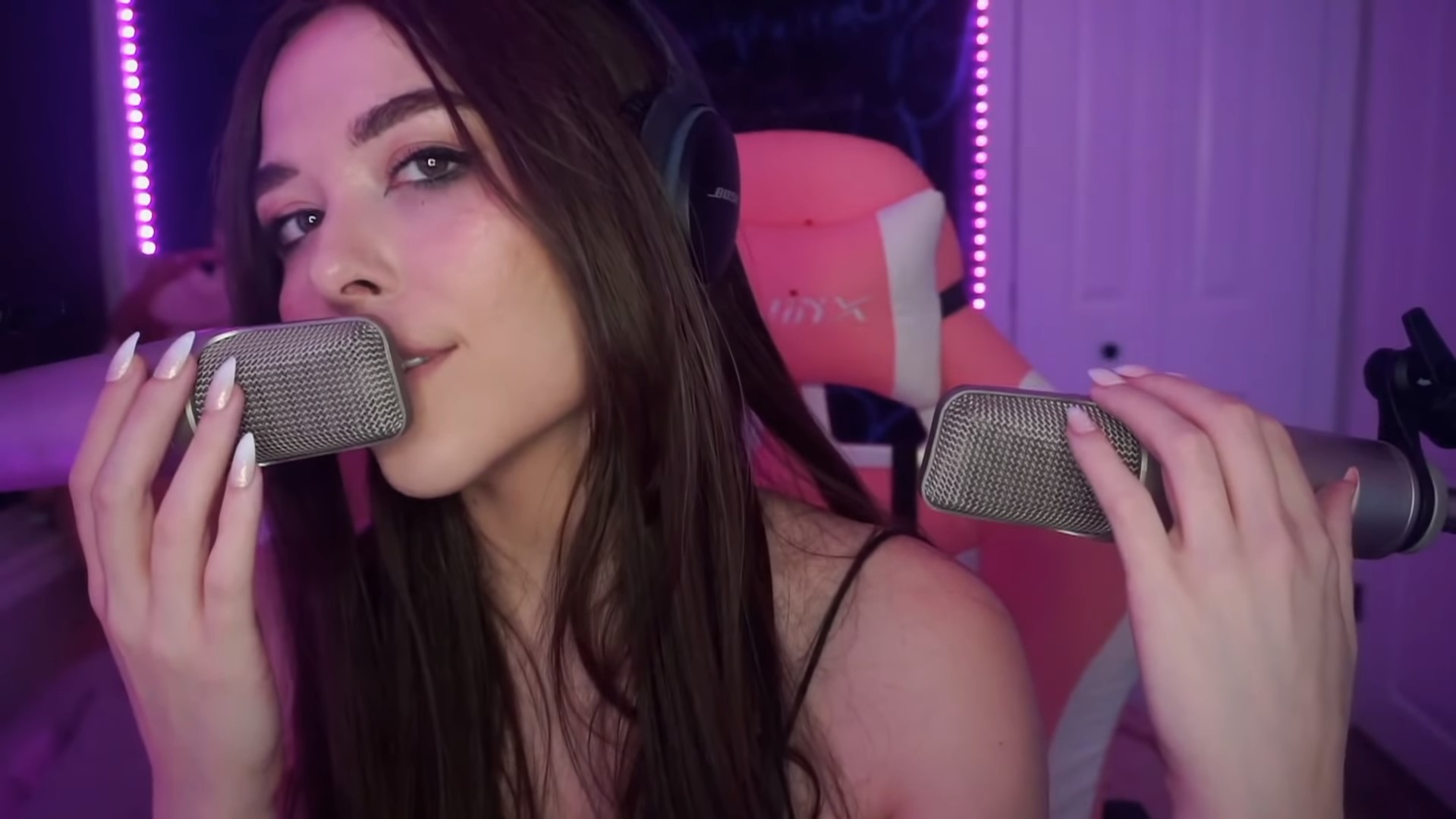 The purrs, oh the purrs.
Fox introduced purring into the ASMR scene, and it's perhaps her most iconic trigger. It sounds very realistic, with a (naturally) human touch. The reason it's so powerful is that, when wearing headphones, it actually feels like your ears are warming up.
She sometimes whispers in French, too, making her content very diverse and inclusive.
She often streams reruns; hence you can probably catch her on Twitch right now!
Channel link: https://www.twitch.tv/foxenkin
2. Peebo ASMR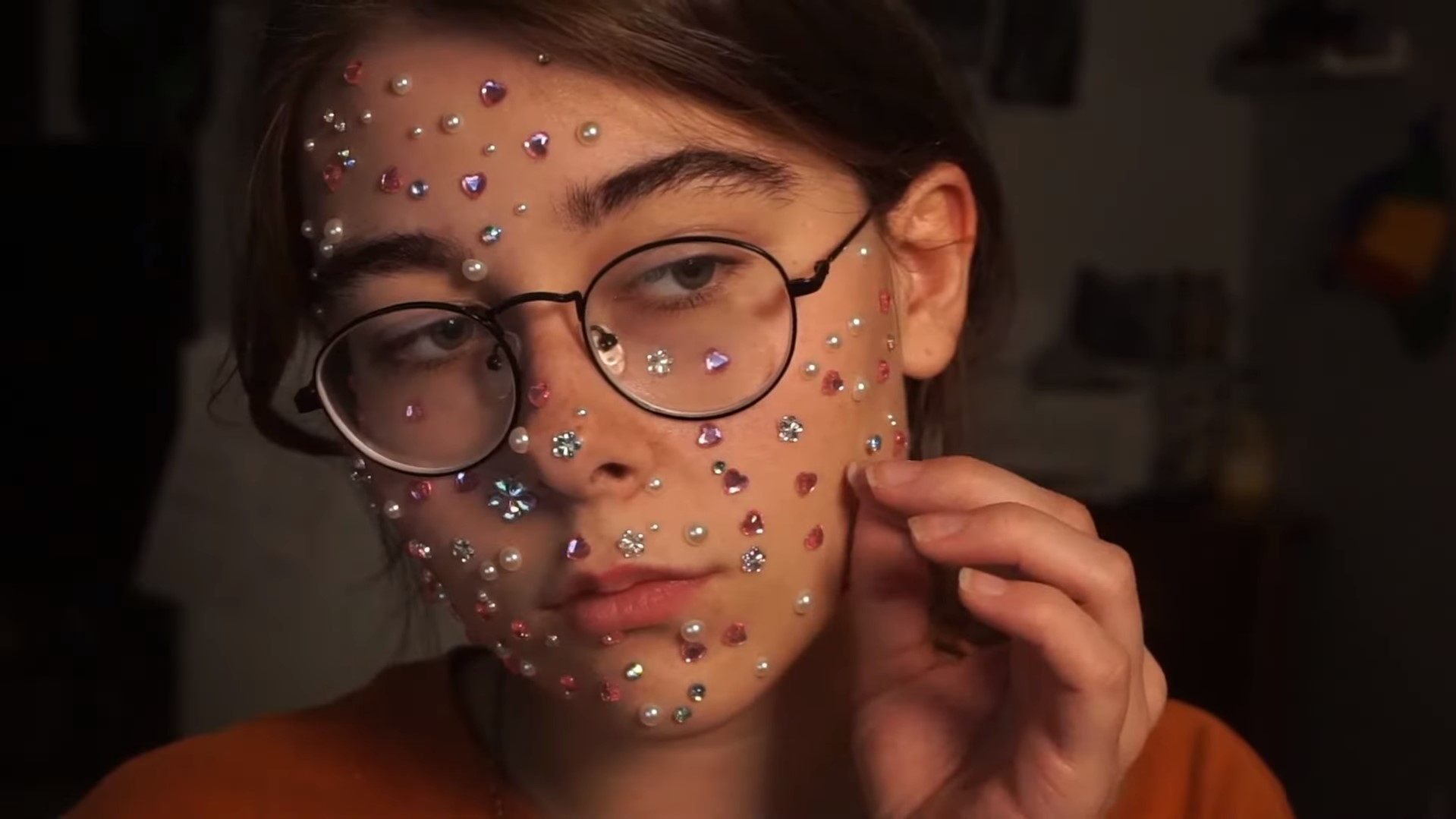 Remember creative filters? Not only does Peebo not have any, but she's also probably keeping the concept hostage. She's a little out there - in a good way.
Peebo is an ASMRtist whose creativity knows no bounds. On YouTube, she'll cover all your specific ASMR needs and open you up to triggers you've never thought you needed. However, on Twitch, you'll see a more laid-back and relaxed version of her, but one that's unedited and even more fun.
Her genuine sense of humor and relatability breaks a lot of mental barriers, and it feels like a real, empathizing human is trying her best to connect and relax with us.
Channel link: https://www.twitch.tv/peebo
1. Ivyheals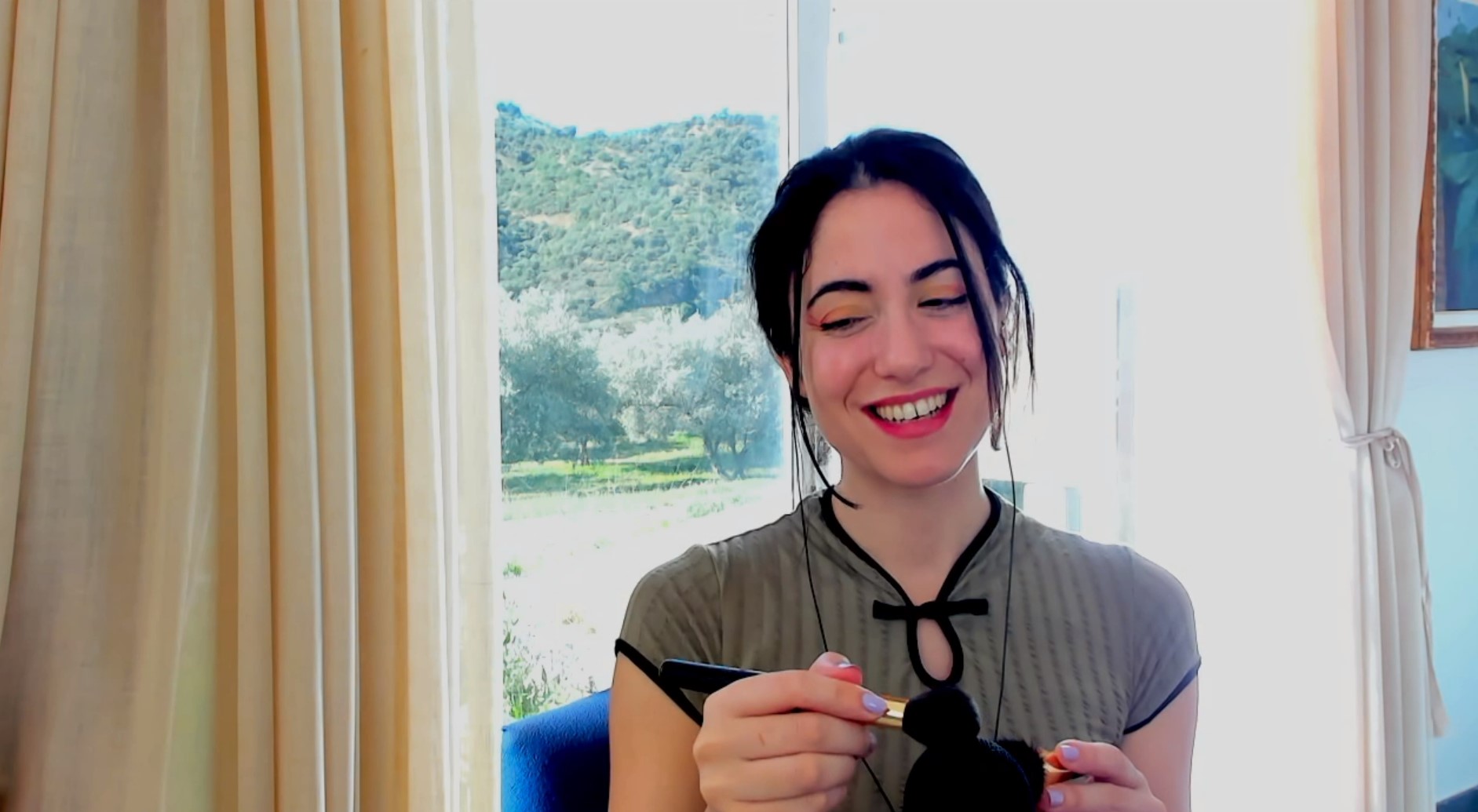 Ivy is not the biggest streamer. Nor does she have the best equipment.
She makes up for this with some of the most heartwarming and relaxing ASMR streams on Twitch. Every single move she makes, every sound she lets out radiates intentionality.
Ivy deeply cares about her audience and can't help but show it through genuine interactions and stunning ASMR triggers. The talent for ASMR seems so intuitively rooted in her that each movement she makes looks effortless yet extremely relaxing.
She's bilingual and often whispers and speaks Spanish, her native language. Her setup is usually right in front of her window, exposing the beautiful mountains of Spain, only adding to the natural and liberating feel of her already powerful livestreams.
Channel link: https://www.twitch.tv/ivyheals