[Top 5] Batman Arkham Origins Best Suits (And How To Get Them)
Updated: 09 Oct 2021 2:12 pm
I've nothing to wear!
Batman Arkham Origins might be perhaps the most underappreciated Batman game of all time. I don't know about you guys, but I think it's an amazing game with a great story and gameplay second only to Batman Arkham Knight. One of the best aspects of Batman Arkham Origins that sets it apart from the rest of the Arkham games is the vast range of unique Batman suits that you can earn and equip to make the game even more fun!
Let's check out some of the best Arkham Origins suits and a guide on how you can get them.
XE Batsuit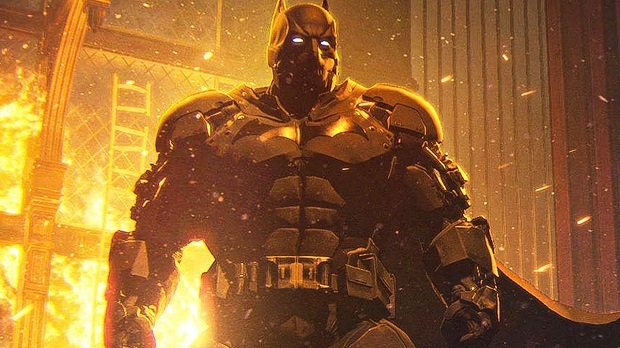 The XE or Extreme Environment Batsuit is one of the most unique Batman suits that you can clothe the Batman with, without modding the game. This is why it's on the top of this list of most amazing Batman Arkham Origins Batsuits. It is an amazing suit that you can get if you own the Cold, Cold Heart story pack for the Arkham Origins. Not only is that an amazing DLC with story continuation revolving around Mr. Freeze, but you get a great Batsuit too!
In my opinion, you should definitely try this Batsuit if you haven't already.
What Makes This Batsuit Great?
A unique Batsuit specifically designed to counter Mr. Freeze's extreme cold conditions.
 
The orange coloration to the free flow combo makes it very aesthetic and unique.
 
Makes Batarangs glow red when you throw them or pass them near the XE suit.
 
The mechanized armor and metal mouth plate not only give Batman a unique look, but also improves strength in attacks and minimizes damage when attacked.
How To Get This Batsuit:
Dark Knight Of The Round Table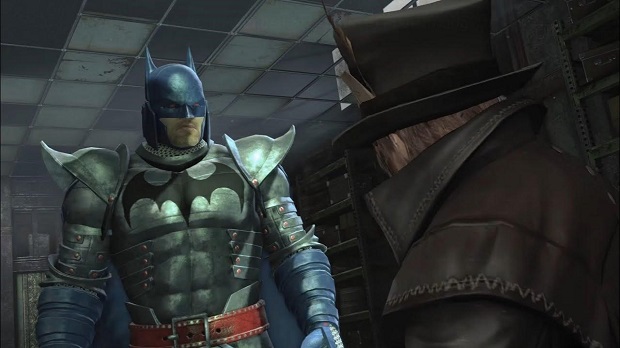 This Batsuit doesn't have any unique stats. It's more of a Batman skin than a unique suit. You can equip it in the Batcave and fly around Gotham with a completely different Batman skin. It is based on a medieval knight's armor, so if you are a fan of that sort of thing; this Batsuit is the suit for you.
The best part about these suits is that not only are they displayed in the gameplay, but in the cutscenes as well.
What Makes This Batsuit Great?
Gives Batman a Medieval Knight look.
 
The red eyes make Batman more intimidating than he already is.
 
It's a Batsuit mainly for aesthetics and doesn't provide Batman with any unique features.
How To Get This Batsuit:
Adam West 60's Batsuit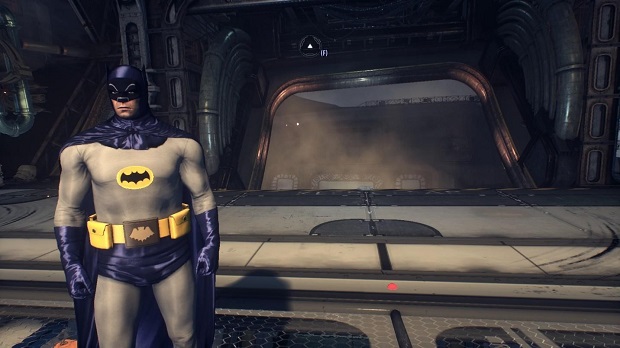 If you are a Veteran Batman fan, you will know what Adam West's 60s Batman meant for fans worldwide. Although he was a great Batman, the CGI and story writing of that time didn't do him justice, since Batman is a thousand times more badass now as compared to when he was almost 50 years ago! But no worries! Now you can do justice to Adam West's Batman by sporting this Batsuit and playing the Arkham Origins story with Adam West's 60s Batsuit.
What Makes This Batsuit Great?
This suit inflicts nostalgia in veteran Batman fans.
 
Improves the aesthetics of Batman by its uniqueness,
 
A thin and lean Batman seems to move much faster during fights.
How To Get This Batsuit:
Earth 2 Dark Knight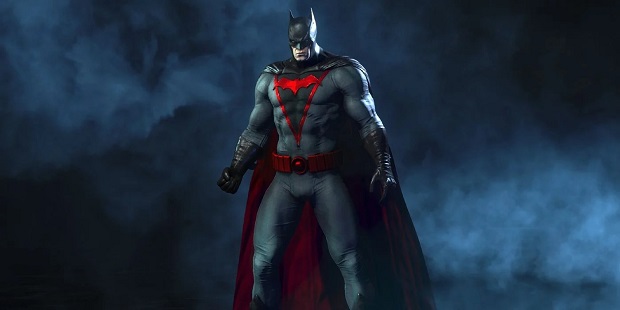 Okay, so we catered to the veteran Batman movie fans with the Adam West Batsuit. This one is for the Batman comic book fans. This is the suit from Batman: Flashpoint and it is also one of the most unique Batsuits in the series. In the Flashpoint series; Flash changes the timeline and instead of Bruce Wayne, Thomas Wayne takes Batman's persona and starts fighting crime! So if you equip this Batsuit, you're not really Bruce Wayne, but in reality his father!
What Makes This Batsuit Great?
This suit provides great aesthetics.
 
Caters to Batman comic book fans.
 
Flashpoint Batman doesn't follow the 'No Kill' rule that Bruce Wayne lives by, so the Batsuit gives off aggression with a lot of Red on it.
 
How To Get This Batsuit:
Gotham By Gaslight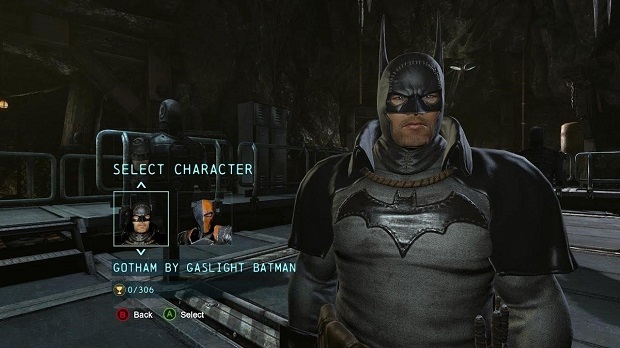 [Batman Arkham Origins : Gotham By Gaslight Batman Costume DLC Gameplay - YouTube]
This is a Jack The Ripper version of a Batsuit that gives off Victorian-age England vibes. If you love the railroad theme of Batman then you should definitely go for this Batsuit. The whole Batsuit is made up of leather and frankly it looks pretty comical for Batman to be fighting in leather tights, dressed as a railroad worker. It is also more of a Batman skin than a Batsuit as it doesn't have any featureful importance other than aesthetics.
What Makes This Batsuit Great?
Pretty different from other Batsuits.
 
This Batsuit is comical and is more funny than serious; which goes against the theme of the Dark Knight but it is pretty darn entertaining to fight criminals dressed as a railroad worker.
 
The leather apparel of Batman from head to toe gives off a different look than his other Batsuits which complements the level of detail in Batman Arkham Origins.
How To Get This Batsuit:
Conclusion
Batman Arkham Origins is a masterpiece and did justice the amazing series that is Batman Arkham Origins. One of the greatest aspects of Batman Arkham Origins is the vast amounts of Batsuits to choose from and dress up Batman differently than what he would normally wear. I hope you found this post fun to read, while there are numerous other great Batsuits in Batman Arkham Origins, these are the ones that I think deserve to be in the top 5. 
Let me know in the comments if you think any other Batsuit from Batman Arkham Origins deserves to be on this list!
Image Gallery