Torchlight 2: 10 Important Things to Know: Page 5 of 5
Updated: 23 May 2015 9:39 pm
A copy is a copy, but this a good copy
9. If you get a unique drop, it's for another class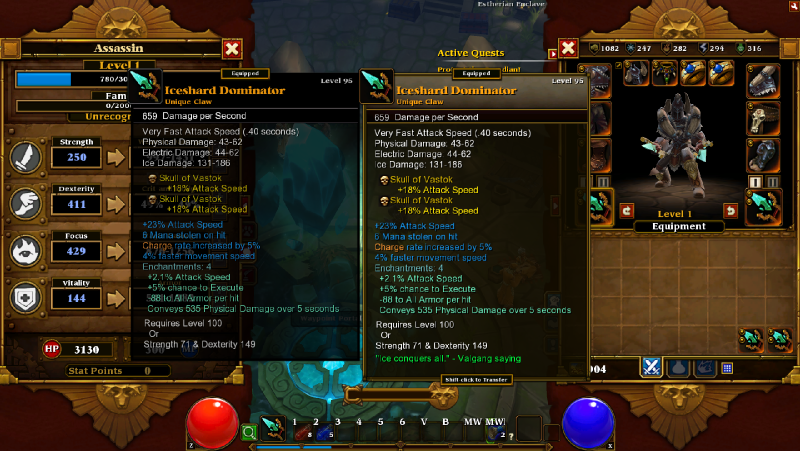 I'm a berseker too, where's my Iceshard Dominator?
Something really irks me with this game... It's like it wants that shared to stash to mean something, rather than just being extra storage space. I'm not used to having unique items drop, even with bosses. For me it's always a "if I'm lucky that boss may be nice enough to drop a minty swirl" way of thinking. Image my surprise when even some chests (granted, they're big chests) dropped uniques.
I was bouncing and cheering all the way back to town to identify and see what amazing stats I could get, only to find that this particular unique is for a different class. Oh well, I'll get another one soon. Yay, another one... for another class... and again... and again. Guess I'd better just throw them in the shared stash for a future play-through. *grumbles*
10. Automap is your best friend or your worst enemy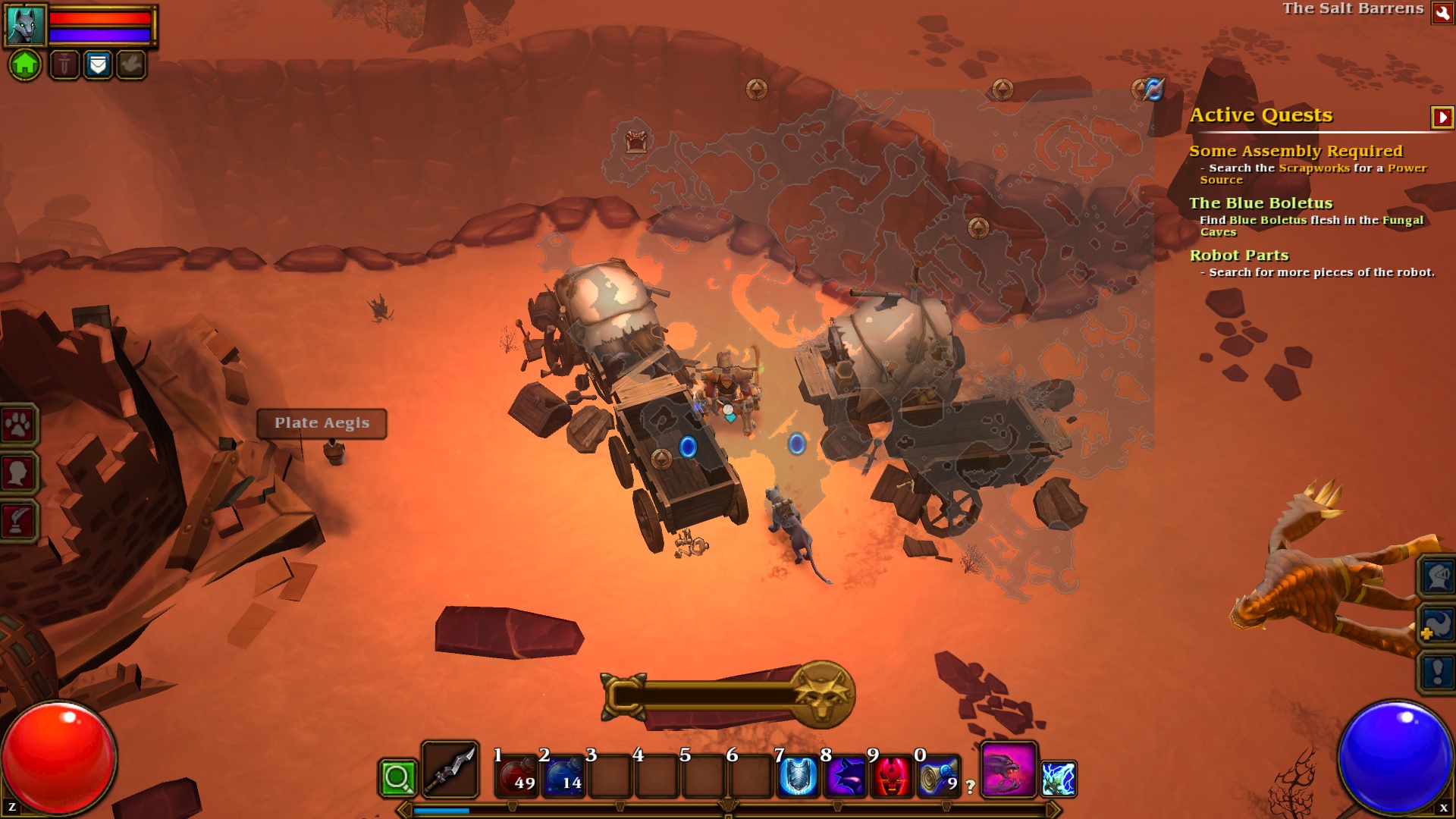 Now THIS is an automap!
Now this thing was annoying me all the way to Siberia and back. No matter what mode I chose for it, it was in the way, or wasn't really helpful. Worse yet, if I wanted to toggle it, I had to go through all those modes each time.
That is, until I looked around the options a bit. They give you an opacity feature for the automap. Wow! That's some great thinking. Sure enough, I could now splash the map across the entire screen and make it barely visible. Still, it bothered me in big fights. Another run through the options and I found a button that would just toggle it on or off, without switching through the modes. Really great thinking! Automap is my best friend now.
There you go. Now, because I love to torture myself and solo the game on the hardest setting, some may have different ideas for what the most important things are. How about you online guys? What are the most important things in Torchlight 2's multiplayer aspect? Let us know in the comments.