6 Best Game Recording Software in 2015
Updated: 03 Nov 2015 12:26 pm
Aspiring Let's Players and streamers, pay attention!
For all you aspiring Let's Players and streamers, here are the best game recording software you can use right now!
Making money off live streams and video game walkthroughs is now officially a thing. So if you're good at games, and you think you've got the charisma to make people smile, why not record some gameplay footage and then publish them online on popular services such as YouTube?
To help you do just that, we've made a list of the 6 Best Game Recording Software in 2015. Some are free, some you'll have to pay for – but they're all pretty darn good.
6. Fraps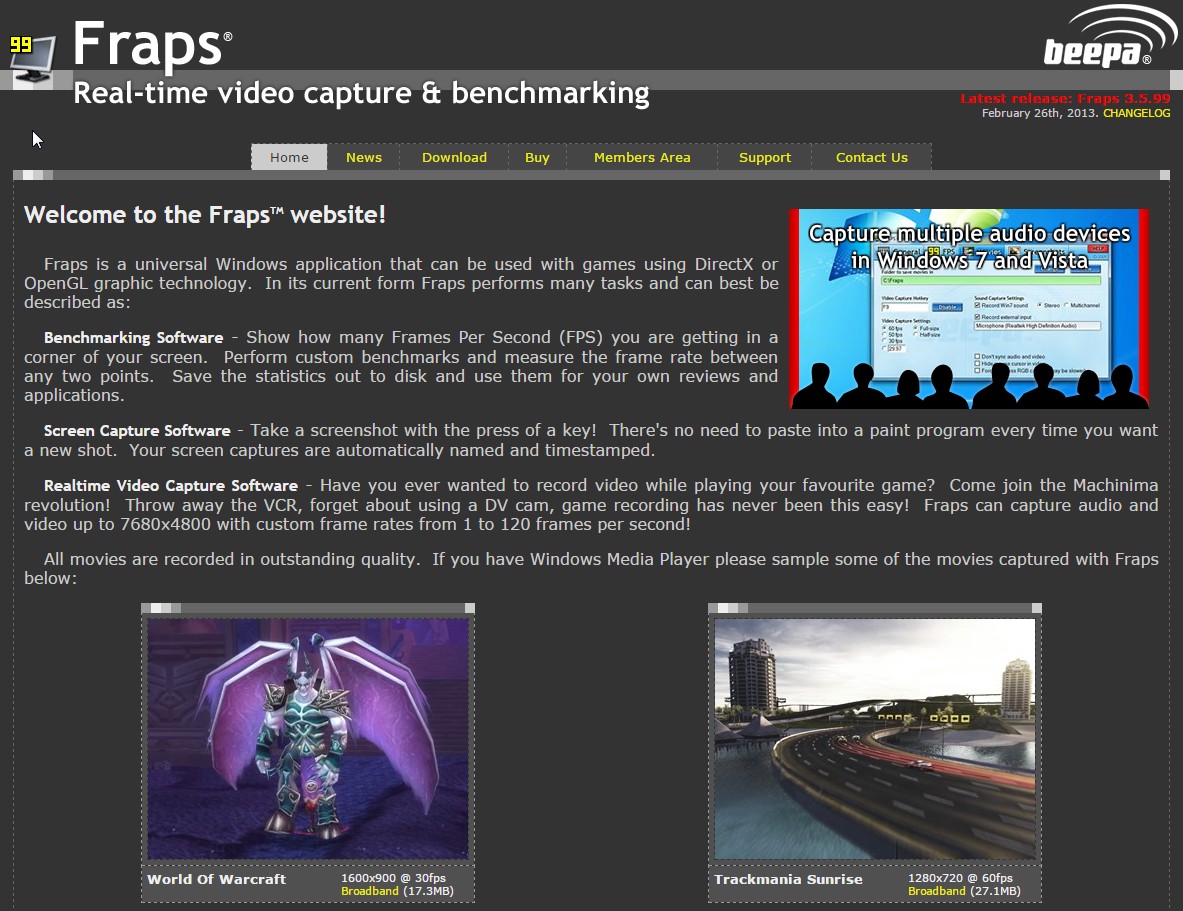 When it comes to video game recording software, Fraps is one of the most popular and widely used, and for good reasons.
First and foremost, Fraps is free. You do have the option to buy it, which enhances the software.
Secondly, Fraps is extremely easy to use. There are several options that allow you to capture videos of varying resolutions, with frame rates ranging from 1 to 120 frames a second. You can record audio, so it works great with a microphone. Taking screenshots is also as simple as pressing a single key.
It does, however, require a lot of RAM, so if you don't have a powerful computer, expect a drop in frame rate when you're playing some of your heavier games. Compared to similar software, Fraps also produces large file sizes. And, due to its simplicity, it lacks the customizability of other software.
Lastly, it is quite old, and is supported only by older versions of Windows, such as XP, 2003, Vista, and 7.
Still, Fraps is one of the best game recording software out there. You can check it out by following this link.
5. Bandicam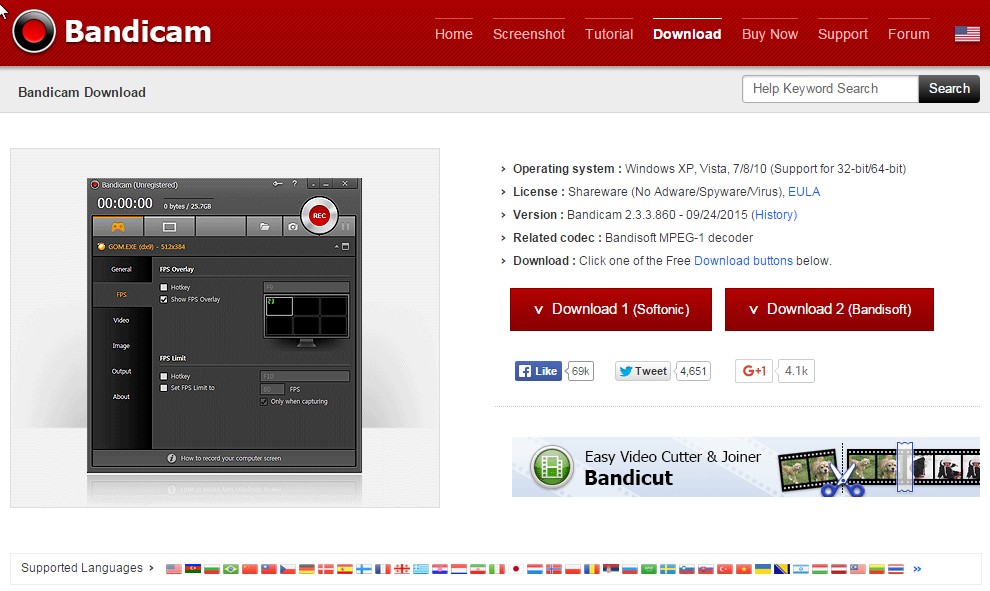 Bandicam is the perfect tool for recording your gaming sessions if you're a beginner.
The interface is nice to look at and easy to use. Though it's not as loaded with features as the other best game recording software higher up on this list, it offers a variety of customization options. For instance, you can experiment with various frame rates and even go for Ultra HD resolution.
And you don't have to worry about enormous file sizes. Thanks to its compression system, you can have high quality videos at manageable sizes.
You can download a free trial version of Bandicam, or you can purchase it for either $39 (1 license) or $59 (2 linceses).
Find Bandicam here. 
4. D3DGear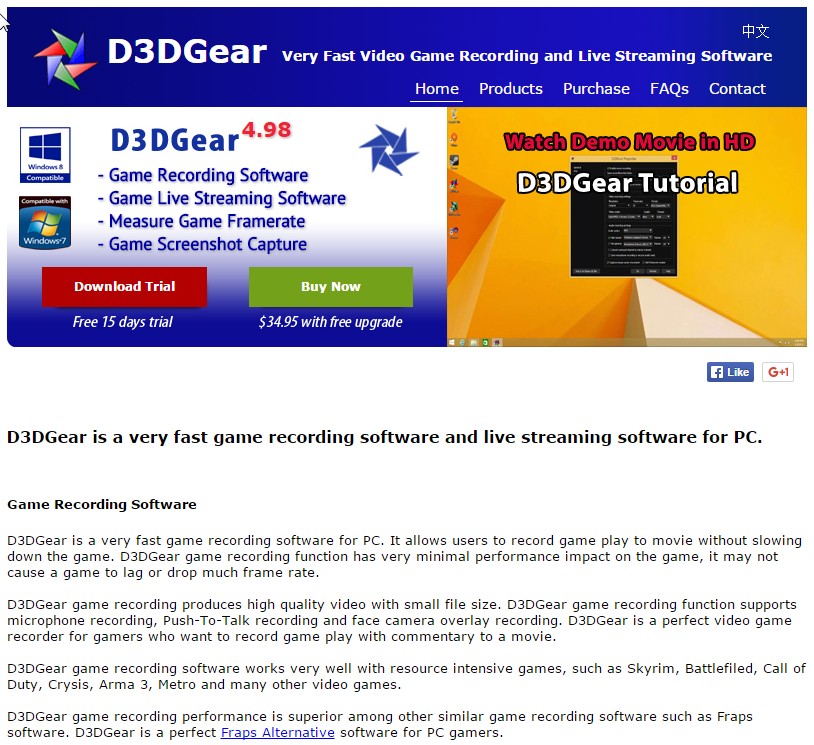 If you have money to spend, consider D3DGear.
D3DGear has plenty of options to tinker around with, such as resolution, frame rate, video format, video quality, video codec, audio recording settings, and more. This makes it very customizable.
D3DGear is also not resources-dependent, so you don't have to worry about huge dips in frame rate per second while you're playing and recording your game.
Livestreaming is also possible – a feature not included in even many of the best game recording software. So if you're into Twitch, D3DGear is for you.
It's not the most user-friendly game recording software out there, however; all those different settings can be rather intimidating. And at $34.95, it's also quite expensive.
Follow this link for D3DGear.
3. DxTory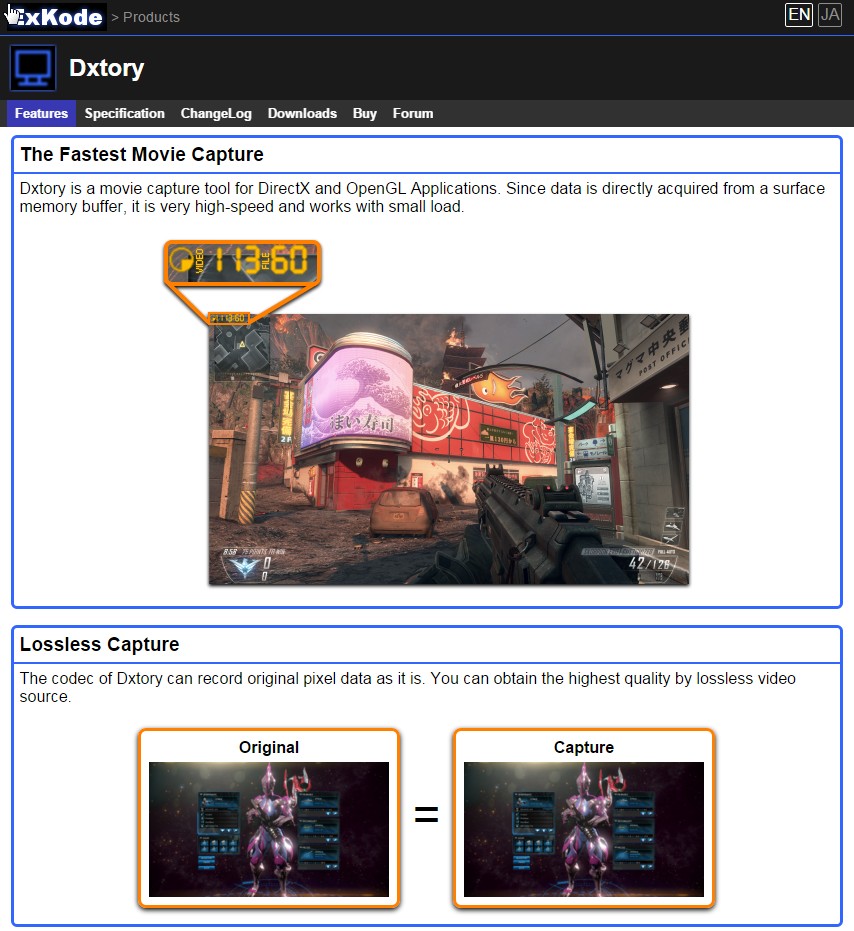 DxTory is very popular, and is being used by many Let's Players on YouTube.
DxTory offers even more customization options than most of the best game recording software in existence, allowing you to tweak the recording quality, resolution, framerate, and a whole lot of others. You can even choose your video codec, which lets you improve your video's quality, performance, and compression.
And yes, it's not exactly taxing on the CPU and GPU, so don't expect a lot of frame rate drops during gaming and recording sessions. This is performance optimization at its best.
DxTory also comes with a multi-track audio recording feature, which lets you capture sound from a variety of sources on separate tracks. This allows you to add and remove sounds easily during video editing.
As a bonus, DxTory is free, though only for a time. You'll need to purchase it (it costs around $31) if you want to keep using it.
Like any software offering lots of options, however, it can be pretty confusing. People new to this kind of thing will probably be turned off by how advanced it is. So if you have little to no experience with video game recording, you might want to try something simpler at first.
Click on this link for DxTory.
2. Open Broadcaster Software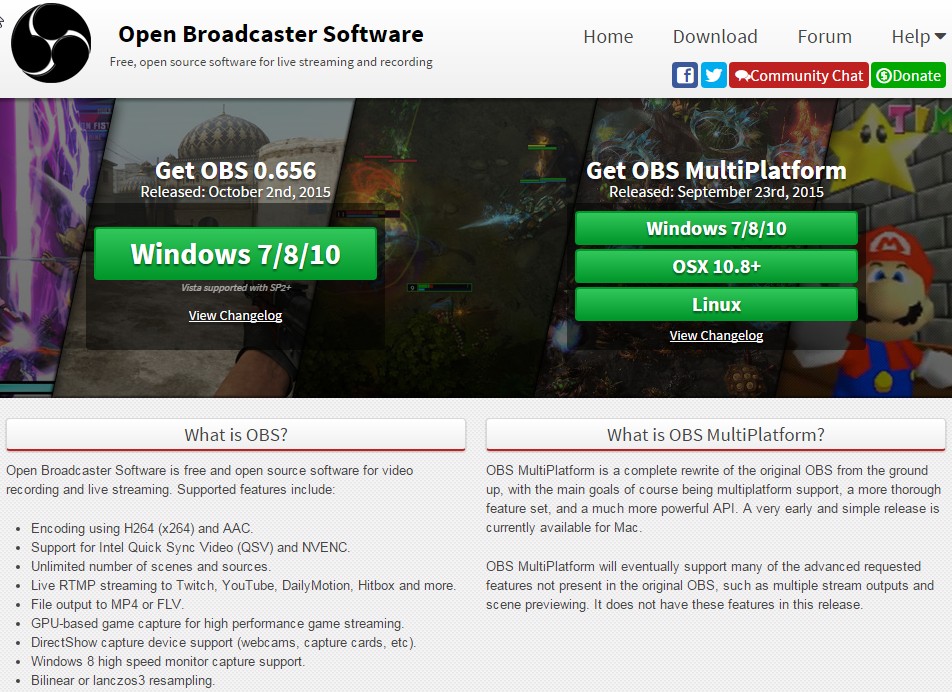 Open Broadcaster Software, or OBS is awesome.
First thing you need to know is that OBS is totally, absolutely free. It's very popular among the community, and it's currently being used by many live streamers and Let's Players.
OBS has got tons of options allowing you to customize your video in a multitude of ways. Frame rate, resolution, encoding options – they're all there. It produces high quality videos.
An additional benefit to using OBS is the abundance of plugins the community continues to create for the software.
It's not as complicated as some of the other best game recording software, but it does help to watch some tutorials before wading into the waters.
Check out OBS by clicking on this link.
1. Action!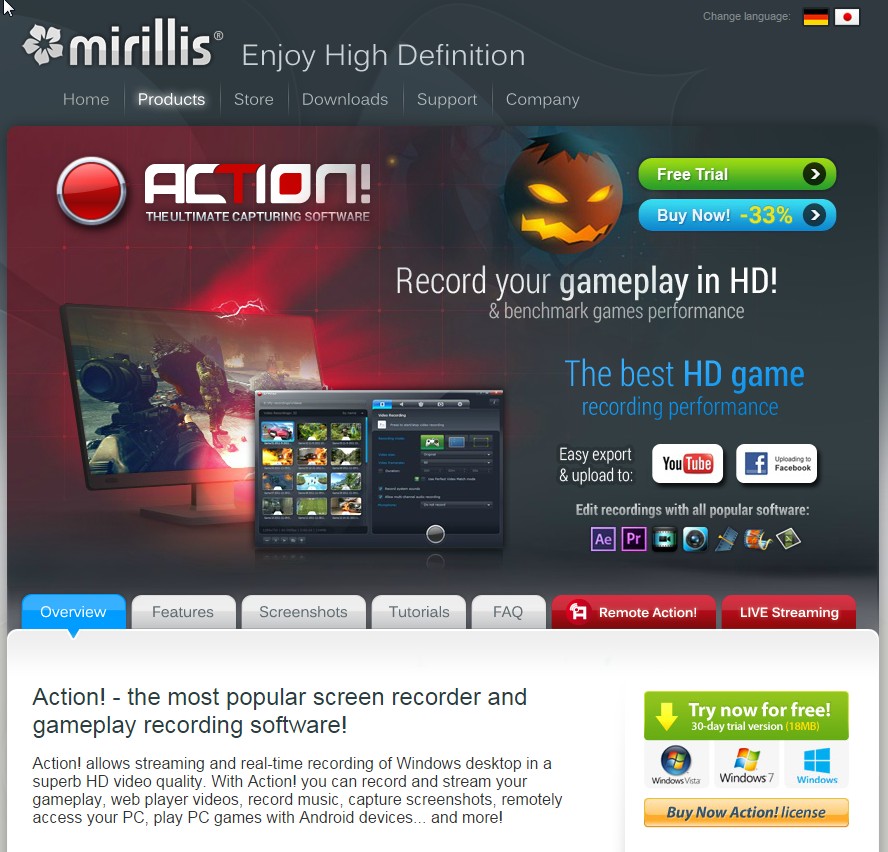 Chances are, if you're on YouTube watching Let's Play videos a lot, you've seen Action! in, well, action. That's because Action! is among the best of the best game recording software you can buy.
First off, the interface looks snazzy – like something designed by professionals for professionals, and not some freeware thing you can download off an illegal torrent site. Thanks to the design, it's also very user-friendly.
Then there are the customization options, which are legion. You can overlay static graphics (such as a watermark or a logo) on your game recording. Then there's the webcam feature, which allows you to record your game and webcam footage simultaneously. You can then choose the dimensions of the webcam window, and its position on gameplay video.
Action! also includes a multi-channel audio recording feature, so you can record your game and your voice simultaneously. High quality videos with huge resolutions and high frame rates are possible without sacrificing frame rate during play.
Action! even has an Android app allowing remote PC control using your mobile phone!
The only downside is that Action! costs money. You can get it at either $29.95 or $49.95, depending whether you're going to use it at home or commercially. It does offer a free trial lasting 30 days.
Here's the link to the Action! website.
Honorable Mention
Shadowplay is another free game recording software that can record high quality videos without reducing the performance of your game. You can find it here.
So those are your 6 best game recording software you can use right now. Do you feel we left your favorite out? Tell us in the comments section below!
If you enjoyed this article, you might also like the following:
YouTube Gaming: 10 Interesting Things You Should Know About the Upcoming Live Streaming Giant
5 Reasons Why Twitch Should Be Worried About YouTube Gaming
Youtube Gaming vs. Twitch: Who Will Win?
Top 15 eSports Teams in the World