15 Best Story Games to Play in 2017 for PC
Updated: 30 Jun 2017 6:58 am
Looking for a Story Rich Game That Will Take You On a Great Adventure?
We here at Gamers Decide love a good story to our video games. So we have compiled a list of some of the very best story-based games that should be on your 2016 bucket list.
15. The Walking Dead
Since the launch of season 1 in 2012, this game has won numerous awards and thousands of players. The game features a dynamic play experience in which each and every decision you make changes the world around you. Gamers are hooked on the in-depth story of Clementine.
This year Telltale has announced a season three. The trailer from E3 looks impeccable. The graphics are a stunning improvement over previous seasons and the trailer leaves huge question marks.
If you like the dramatic stories about zombies and people who are just as dangerous as the undead, give this game a look over and try it out.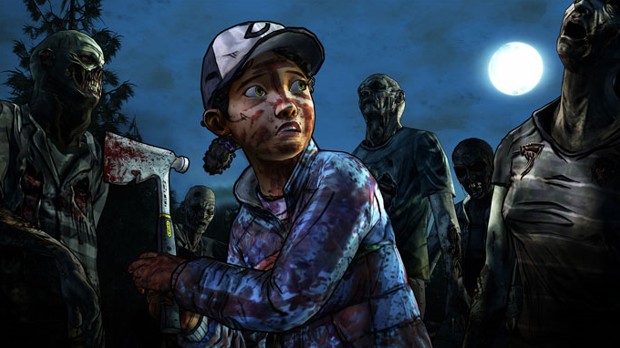 Hold those Zombies off, Clem!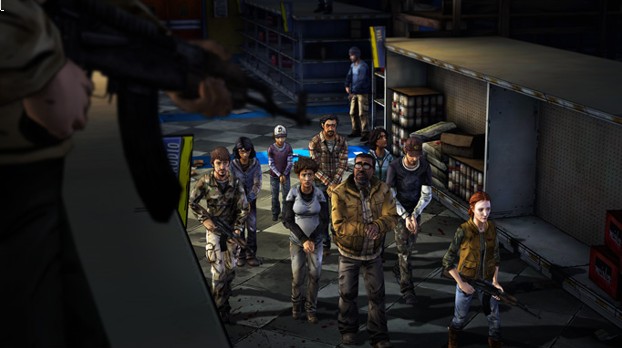 Sometimes the living are just as bad as the undead
14. The Walking Dead: Michonne
Michonne Trailer
This time, you are playing as Michonne on the floating colony, Monroe, in the Chesapeake Bay.
This game takes place during the katana-wielding heroine's time away from Rick and the others and follows her back to them. But how she gets there is entirely up to you.
The length of this off shoot is much more brief, boasting only 3 episodes—Telltale even calls it a mini-series—but that doesn't mean it doesn't pack any less of an emotional punch. You must guide Michonne as she deals with demons from her past and battles her surroundings.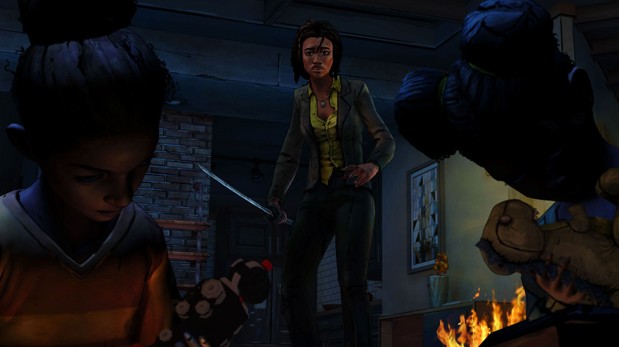 Michonne must deal with her demons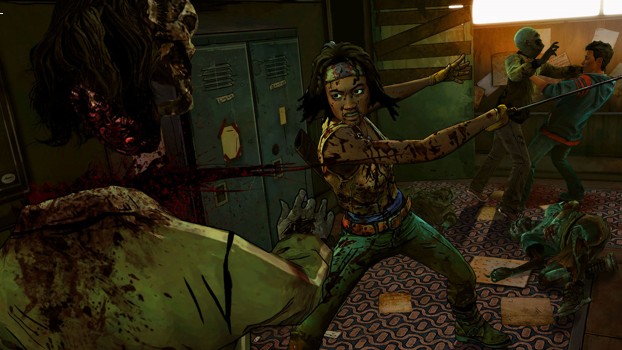 And you still get to lob zombie heads off with a katana
13. The Wolf Among Us
The Wolf Among Us Trailer
In another episodic adventure from Telltale, The Wolf Among Us is based on the Vertigo graphic novel, Fable. This game also has comic book style artwork.
There is a film noir feel to the game. You're the hard-boiled big bad wolf sheriff, Bigby Wolf, trying to solve a grisly murder. And some of the monsters you must fight and encounter are the stuff of nightmares since every major character is based on the stuff of legends and lore.
If you enjoy gritty film noir stories based on awesome comic books you should definitely pick this one up.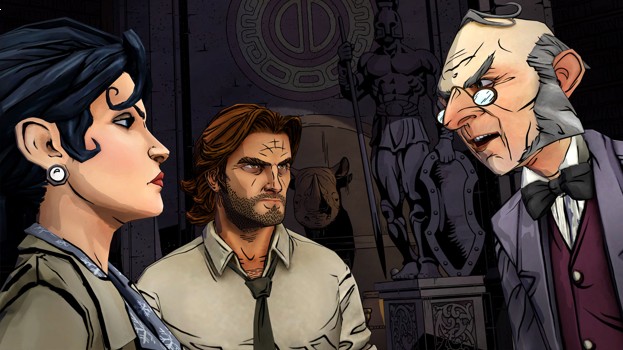 Interviewing suspects can get heated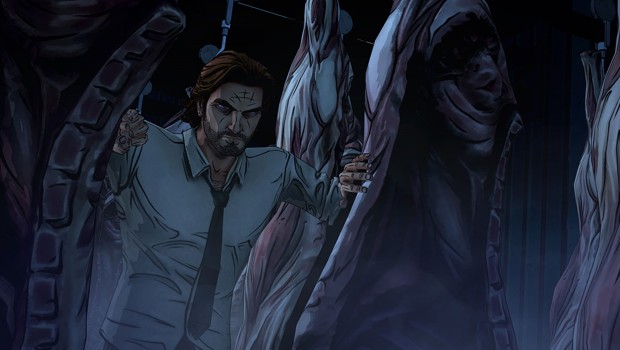 A wolf hunting
12. Tales from the Borderlands
Tales From the Borderlands
Filled with the original humor of the Borderlands series, and, in the preview, we even get a hint that Jack is back. If you're new to the series, buckle up for laughter and midgets with chainsaws and a villain you will love to hate.
You'll play as two characters: Rhys and Fiona. And your actions as both characters will affect the Pandora landscape. So no matter which character you're currently playing as, Rhys with ambitions of being the next Handsome Jack, or Fiona, a con-artist, you'll need to remember that your actions impact your world.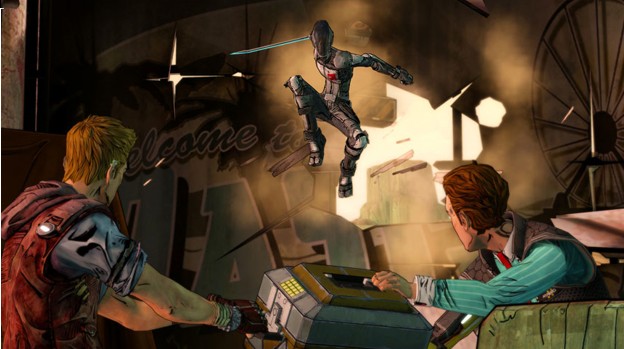 It's a bird? It's a plane? No… it's Zero… Crap.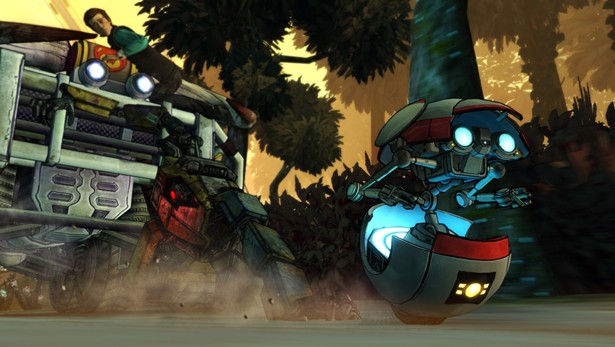 Wait… That's not Claptrap…
11. Game of Thrones
Game of Thrones Trailer
The future of Westeros is in your hands. You play as several members of house Forrester from the North. You're caught up in the events of The War of the Five Kings and you must make important decisions that impact the wellness of your house.
If you love the TV series, you'll run across several of your favorite main characters such as Jon Snow and Cersei Lannister. Brought to vivid CGI beauty with all the darkness you'd expect.
Your story depends on your actions. Choices like killing an attacker and who you swear allegiance to have long-lasting repercussions.  And the fate of House Forrester hangs in the balance.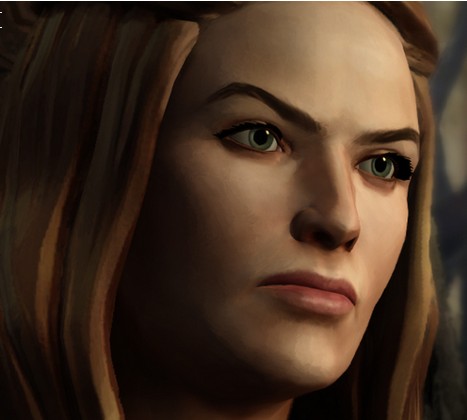 Cersei looks ready to take some names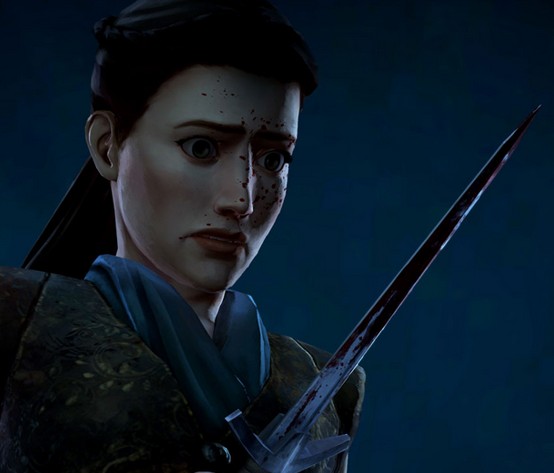 Remember, killing people is generally frowned upon…
10. Brothers - A Tale of Two Sons
Brothers Trailer
In this story, you follow the journey of two brothers who set out to heal their ailing father.
While the graphics are not as visually stunning, the story itself delivers. And there are sweeping, fairytale-esque landscapes to supply any gamer plenty of pretty to keep them interested.
This is really a tale of working together to achieve a goal. You control both brothers at the same time, and each brother has their own personality and their own way of doing things. You'll need to utilize both brothers' strengths and weaknesses to advance the story and ultimately save their dad.
Top-down gameplay makes this gameplay unique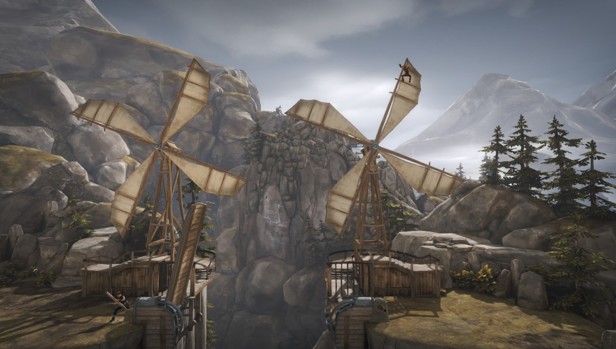 The brothers must work together to solve puzzles like this
Image Gallery