[Top 10] Best Sekiro Mods That Are Awesome
Updated: 18 Sep 2020 5:01 am
Toy Story 5: Woody's Bloody Revenge
Mods! They're where the amazing, unparalleled creativity of the PC gaming community is on full display. FromSoftware embraced this tradition since the first Dark Souls, and the zany experimentation continues in Sekiro: Shadows Die Twice!
Hello, Sekiro players! For those of you looking to improve your experience and add more replayability (or just get some kicks), you should know that there are excellent mods out there. Just make sure that you download and install the Sekiro Mod Engine.
Don't have time to search through all of Nexus to find what you like? Lucky for you, GamersDecide has made a guide highlighting some of the best Sekiro mods available! Our guide starts with the best mods that impact gameplay and ends with the best cosmetic ones. 
1. Sekiro Online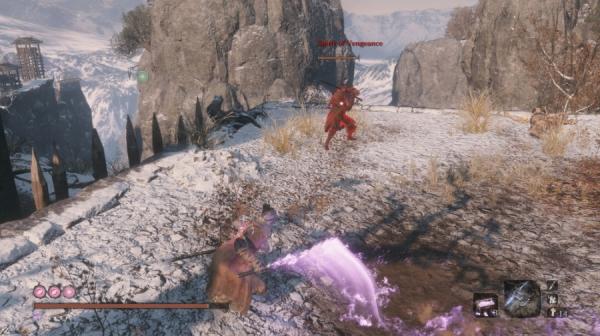 Sekiro… with multiplayer?!
Download it here! 
What It Does: This mod really packs a punch! It completely changes the game by adding the options of player-vs.-player competition and summoning players for co-op. These multiplayer modes make Sekiro play a lot more like Dark Souls III - great for those of you who are a little nostalgic for old-school 'Soulsborne' gameplay!
Why It Rocks: You can summon a friend to fight a tricky boss with you (but beware, because just like in Dark Souls, the boss will have more health)!
If you're itching for PvP, this is currently the only way to get it, and who wouldn't want a ninja sword-fight with another player?!
2. Sekiro The Easy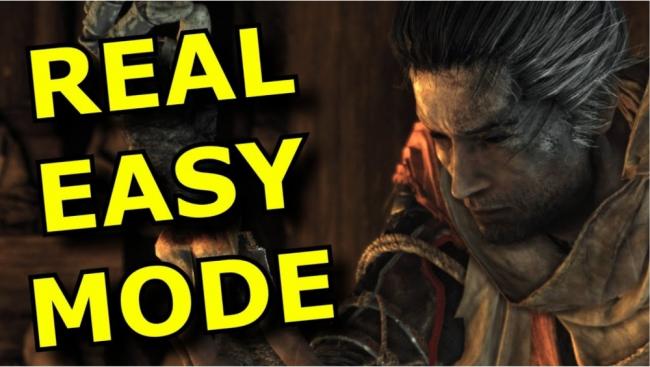 What if I can't 'git gud?'
Download it here. 
What It Does: Critics, journalists, and players asked for it. So here it is - Sekiro's 'easy mode.' This unofficial easy mode mod gives you infinite Spirit Emblems, so that you can use helpful prosthetics as much as you want, and it boosts your attack and defense levels. It still may not be a cake-walk for new-comers to FromSoft titles, but it's much more accessible like this!
Why It Rocks: We all know this game is challenging, so if you get frustrated by a boss that you just can't beat yet, try the easy mode. You'll earn a victory and move forward with fewer painful deaths.
3. Boss Rush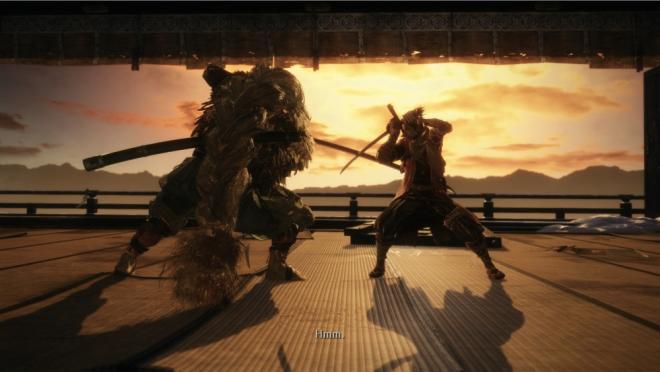 One of Sekiro's most epic show-downs
Download it here. 
What It Does: Do you love FromSoftware's challenging bosses? Do you ever get tired of running through a whole level to get back to a boss? Then, this is for you! The Boss Rush mod cuts out all of the extra stuff, putting you right there in the arena for a show-down with your chosen boss or mini-boss. 
Why It Rocks:
You can skip straight to the final boss and practice "gittin' gud!"
Finally build up the skills and muscle memory to defeat Lady Butterfly!
Learn and improve special moves.
Show Genichiro's lightning attacks who's boss!
4. Enemy and Item Randomizer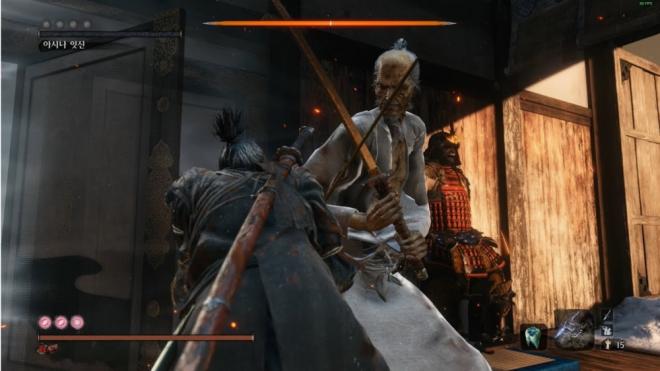 Facing off against Isshin!
Download it here. 
What It Does: Now, this mod is not for the faint of heart. It definitely steps up the difficulty. But if you're a Sekiro champ looking for a new challenge, this might be worth a shot! Instead of fighting standard bosses at the designated time and place in the game, this mod spawns a random boss at each boss-battle arena.
Why It Rocks: This extra challenge means that you'll need to become a better player. Use this mod to show off your skills to your friends!
5. Bloodborne Combat 
Sekiro's sword-play, reinvented
Download it here. 
What It Does: While Sekiro:Shadows Die Twice certainly shares a lot of the DNA of the 'Soulsborne' games, players will find that it's also different in many ways. For fans of Bloodborne, this mod changes some of Sekiro's systems so that the combat resembles that game more closely. Instead of deflecting, prepare to dodge and dash a lot!
Why It Rocks: The dodge and dash movements are given extra invincibility frames, making them more effective. This is great for replayability, because it demands a totally different play-style!
6. Dark Souls III Weapon Replacements
This one's for all the hammer-boys, axe-fans, and Giant Dads out there.
Download it here. 
What It Does: A lot of Dark Souls fans were initially a bit disappointed when they saw that Sekiro would only offer one main weapon - the katana. This came across as much more limited than Dark Souls, which had everything from Smough's Great Hammer to the Brigand Axe and the Rose of Ariandel, among other weapons. So, this mod fixes that by letting you import and use the files for all kinds of Dark Souls III weapons. 
Why It Rocks: How funny would it be to clobber Genichiro with Smough's Hammer? You can use all kinds of weapons, choosing the one you like most to take with you throughout the entire game!
7. Costume Pack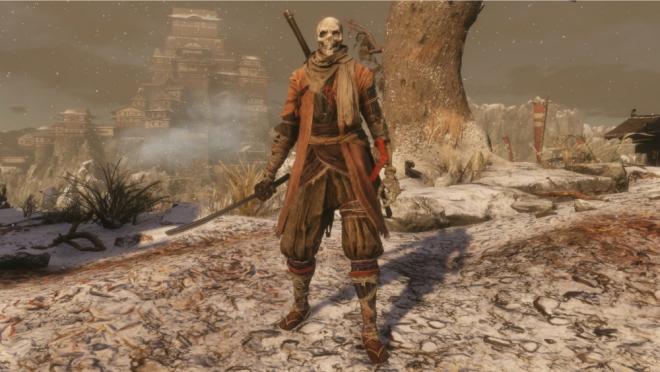 Play as anybody! Yes, even Shrek.
Download it here.
What It Does: Have you ever wondered what it would be like to play this game as Genichiro  or Emma? How about Isshin Ashina? Now you can, and there are plenty of other options, too!
Why It Rocks: Now you'll know what it's like to play as Genichiro… or Woody … or Shrek… Take your pick! You can even download a costume to play as Ryu from Ninja Gaiden, if you want.
8. Shinto Moonlight Sword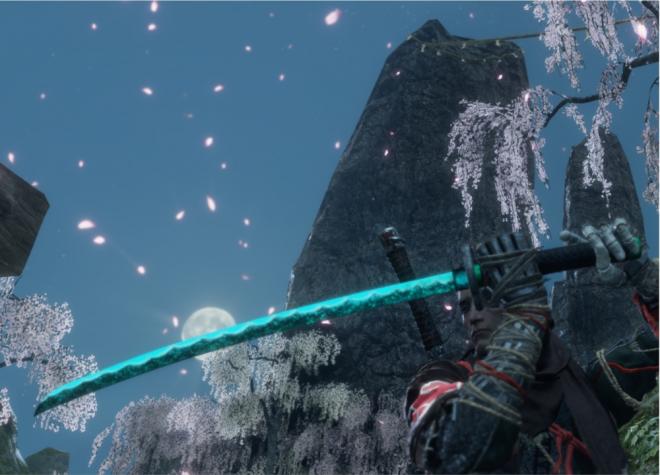 Sengoku Japan's shiny and lethal answer to Dark Souls' Moonlight Greatsword
Download it here. 
What It Does: As a fan of the Dark Souls series, I found myself missing the Moonlight Greatsword in Sekiro - a staple of my Souls builds. And while there are mods that directly import the Moonlight Greatsword into Sekiro, they don't always look quite right, since the animations are unchanged. I think this moonlight katana mod is the perfect solution!
Why It Rocks: This mod combines the cool look of a moonlight sword with the functional, clean animations of the katana, which the game was meant for.
9. Oni of the Samurai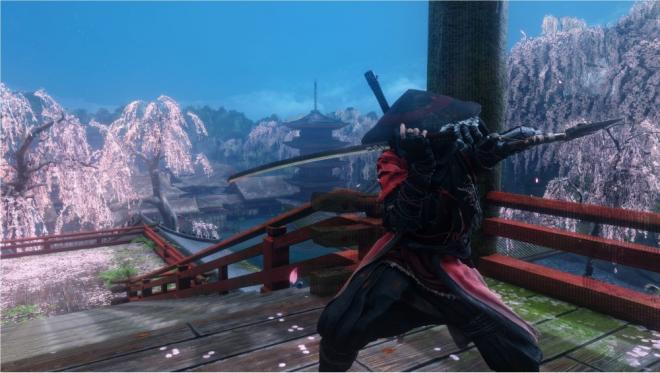 The Fall 2020 Gucci look-book, featuring new model Sekiro!
Download it here. 
What It Does: Playing as Sekiro must be a bit hard for you 'Fashion Souls' players out there, since he only has one dirty outfit, and it happens to be mostly orange and brown. To rectify that, Nexus Mods has all kinds of different outfits that you can give Sekiro, including this fancy one here! It's a more interesting color combination of red and black, and its design includes imagery evoking oni and samurai. 
Why It Rocks: Your fashion level will go up 400%! Take down bosses in style, looking good every step of the way.
10. Simple Realistic Reshade
Nice vista, huh?
Download it here.
What It Does: This is one of several reshading mods available for Sekiro, and I recommend it because it really makes the game's colors pop! While this one specifically is made with Nvidia laptops in mind, it will also work on desktops. 
Why It Rocks: While Sekiro already has very nice graphics, this reshade mod improves them by adding a lot more color! If you have a nice monitor with a high resolution and a powerful graphics card, then this reshade will help the game look even better. 
Thanks for reading through our guide to the best mods. Stay tuned to GamersDecide.com for more great content on Sekiro: Shadows Die Twice and your other favorite games!
Also be sure to read:
Image Gallery