Phasmophobia: How To Access The Settings
Updated: 13 Oct 2022 2:41 am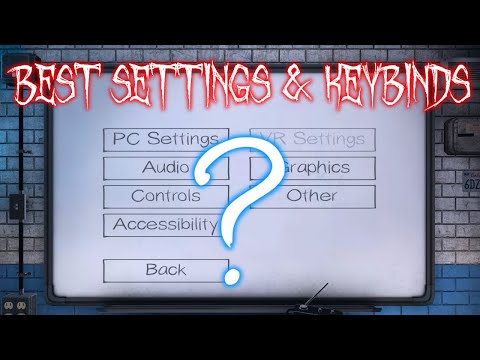 Everyone needs to play phasmophobia with ease when participating in a game. For the best gaming experience possible, it's critical to be able to access your settings since most users will have different PC/laptop configurations.
You have a choice of six options when you are on the Phasmophobia main screen.
 These are:
Single player
Multiplayer
Training
Options
Credits
quit
In this article we will be mainly focusing on the options and what you can do to make phasmophobia a better gaming experience. 
Step 1: Go Into Game Options
The language of the voice over and the text can both be modified in the game's options. This was just modified and has a new design.
Additionally, you can alter the mouse's sensitivity and field of view to your preferences. A helpful hint would be to adjust the brightness of your cursor before starting a game.
There are a lot of options you can modify, so browse over them and decide what you want to keep or change.
Step 2: Knowing Your Video Settings 
Before starting a game, everyone should have a check at the video settings. You can adjust the graphics and resolution in this section to suit your preferences and your computer or laptop.
You can also alter some things by turning them on or off, for example:
Anisotropic
Anti-aliasing
Bloom
Film grain
Step 3: What Did You say? It's the Audio Settings  
Games can occasionally be either too loud or too quiet, let's face it. The audio options will let you select the type of sound you like best. Also, you may adjust and vary the voice sensitivity and microphone input in this setting. Play around with the audio to determine what works best for your gaming experience.
Step 4: Other Controls
The controls will be pre-set when you first enter phasmophobia. It's a good idea to review all of the controls and choose the ones that are most convenient for you. Different controls might ultimately work better for some left-handed people.