PES 21 Best Formations (Top 10 Strongest Formations)
Updated: 24 Sep 2021 1:31 am
No need to struggle about the right formation anymore, it's here.
PES 21 Best Formations (Top 10 Strongest Formations)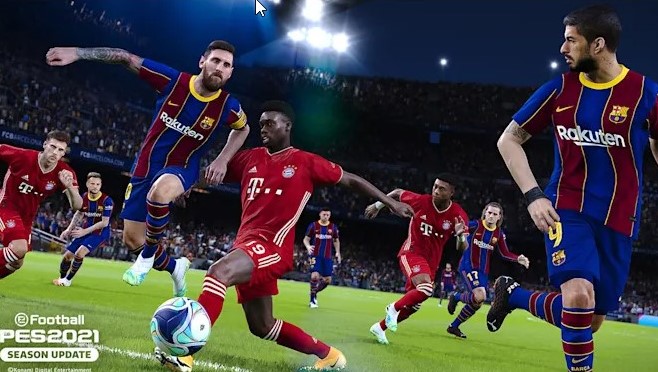 Pro Evolution Soccer 2021 Gameplay
 
The best formation on PES2021 formations is not challenging to come across, but 6 - 0 !!! Yes, that was the scoreline after my first PES 2021 game. You can imagine how embarrassed I was on that very day. This article will help you with the best formations on PES 2021. I started playing on my own and working on a formation. 
I started by working on just one formation, and then I changed it time after time. It is not wise to use one formation all the time. If you do that, you're kind of setting yourself up for a defeat, and you know how embarrassing a loss can be. At the end of this article, you will be familiar with the top 10 best formations on PES2021, and then you can pick the ones to master. Let's proceed. 
10. 4-2-2-2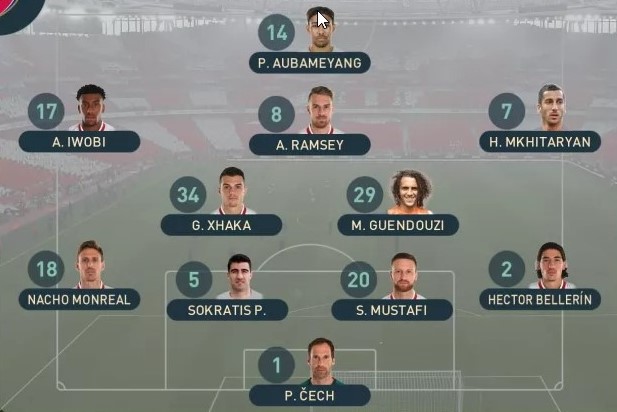 The 4-2-2-2 formation lineup
This formation will provide a solid and balanced squad when used with four midfielders with over 80% overall ability ratings. When used with four midfielders, it is good to use speedy players, like Raheem Sterling or Sadio Mane, who can attack from the middle and wide areas. In addition, it's an excellent formation if you have slow solid defenders because the two defensive midfielders will assist with defending. 
This formation is excellent because Hansi flick used it to win the treble for Bayern Munich, so PES had no choice but to make it solid. Try to use the formation when you're playing with Bayern Munich.   
See Formation in action
9. 4-1-4-1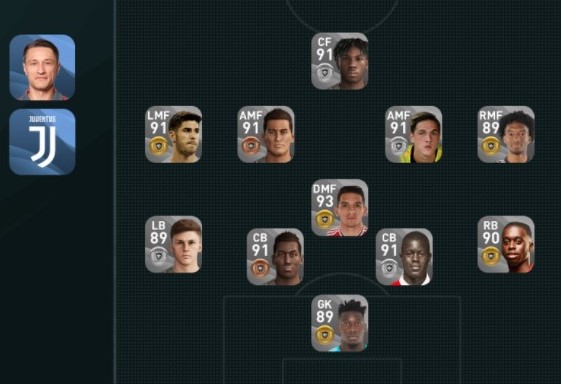 The defensive 4-1-4-1 formation lineup
The 4-1-4-1 consists of four defenders, including two center backs, left-back and right-back. Moving up is a very strong defensive midfielder, four attacking midfielders, and one striker up front. This formation is really good for when you want to get very attacking in the game. You can decide to have this attacking formation if you see that your opponent is going defensive; this formation will help you counterattack if your opponent loses the ball in the middle. 
Use this formation when you have a lot of speedy midfielders
Always set your advanced formation to Front line defense and not an all-out defense because the all-out defense would lure your full-backs out and leave your backline open to counter attacks. 
 Use this formation with teams like Chelsea, Bayern Munich, or Juventus. 
See 4-1-4-1 formation in action
 
8. 4-3-2-1

The 4-3-2-1 formation lineup
This formation consists of four defenders at the back, three midfielders, out of the three of them, there are two solid defensive midfielders like Kante and Jorginho, and then one attacking midfielder like Fabregas right in front, he doesn't waste a lot of energy running around for the ball because the two defensive midfielders do that. The defensive midfielders also help the defenders at the back in case of a counter-attack. The two players after the midfielders are the attackers that will assist the forward when the team is attacking, and they can also drop back to help the midfielders. 
 This 4-3-2-1 formation, perhaps the best all-around formation in the game, keeps things tight in the middle of the field while also giving you ample freedom to play as you like.
Here, wing rotation appears to be a requirement.
See 4-3-2-1 formation in action
7. 4-3-3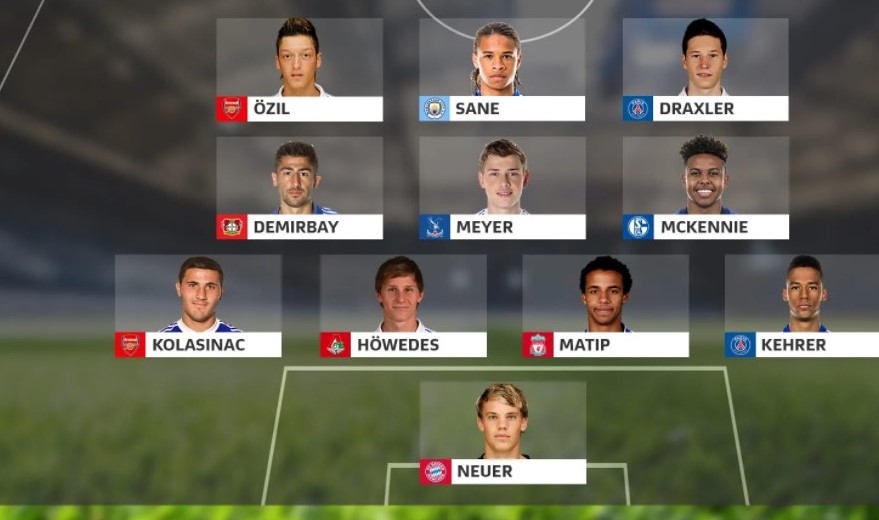 The 4-3-3 formation lineup
When taking the ball forward, this shape provides plenty of assistance for your front line. Having two wingers in a high position lets them sneak behind the fullbacks and either make a goal-scoring run or deliver a cross into the center forward.
Your midfielders even have some freedom to them, permitting them to keep up a solid line if the attack fails or to pass the ball to the wingers so they will advance the ball. As a result, you have got a well-balanced team that may play on the counter-attack or with a patient pass-and-move strategy.
Attack from the wing 
This is the famous Pep set up, the one he used in Barcelona and Manchester City. 
It's preferable to use this formation with a team like PSG, Barcelona, Manchester City. 
See the 4-3-3 formation in action
6. 5-2-3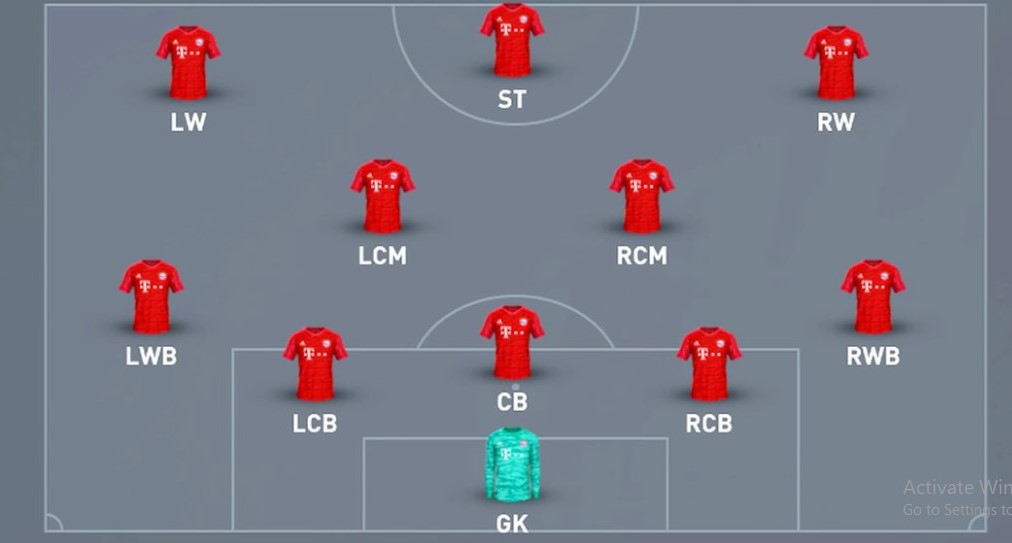 The 5-2-3 formation lineup
This formation provides plenty of defensive protection, but there are still some fantastic moves to make in the pitch center. The midfield is thin, but positioning your offensive wingers closer to those two midfielders allows for close and powerful passing distance. This formation is a highly cautious and safe strategy. There are five defenders, usually you greater any offense, and having those two midfielders in front prevents many counterattacks. If you want to keep the midfielders where they are, man-marking with the defense can stop many of the world's finest attackers due to the added help provided in the box.
You need a list of solid defenders for this formation to work.
Use this formation when you're playing a superior opponent. 
Also, have a speedy striker. 
5. 4-2-1-3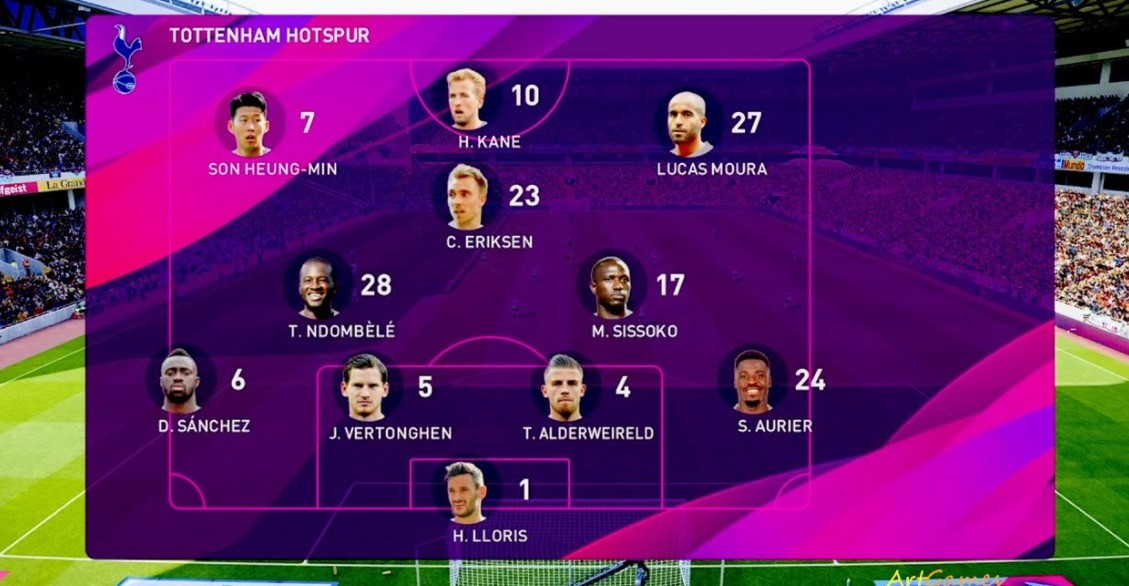 The 4-2-1-3 formation lineup
This formation. IsThere are five excellent options if you want to retain control of the ball while still attacking through the middle of the field. Not only do you have two offensive wingers, but you also have an aggressive midfielder who can generate several opportunities. Taking your time and moving the ball through the resistance to the attack provides you a patient strategy with the potential to become aggressive because center parts of the pitch are frequently vacant, this formation may hurt if your opponent plays from the wing. You must fall back as soon as possible to try to break this down.
You need a good attacking midfielder.
You need two defensive midfielders in the middle.
Make use that your advanced defense formation is set on front-line defense.
Best for possession play 
See the 4-2-1-3 formation in action 
4. 3-2-4-1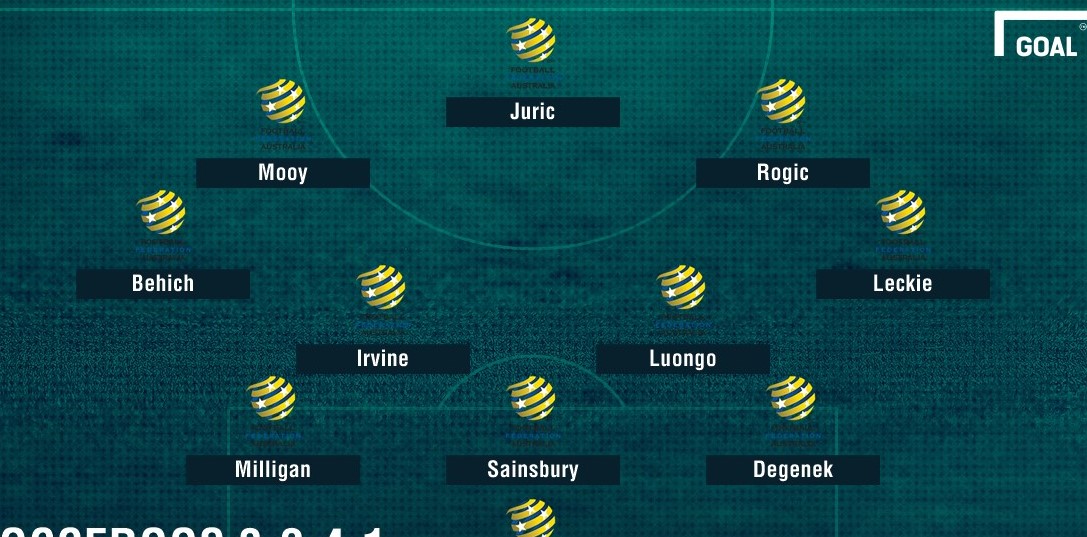 The 3-2-4-1 formation lineup 
It's a configuration that no sane person would employ in real life – but that doesn't mean it won't work in PES 2021. The 3-2-4-1 (really a 3-4-2-1, despite Konami's odd numbering) provides you the best of both worlds: a sturdy, disciplined defense and the option of having five men attacking at all times if you utilize the wide midfielders effectively. You have to take notes that wing rotation appears to be an absolute need in this situation. During games, I've frequently utilized it to have two of the AMFs dart into space left after one of the wide midfielders had drawn an opposing wingback towards him. Indeed, it may be a touch too lovely. Expect it to be fixed at some point, but utilize that and the Attacking Full Backs guidelines to your advantage for the time being.
You have to avoid slow midfielders. 
You have to be cautious of your backline. 
See the 3-2-4-1 formation in action
 
3. 3-4-3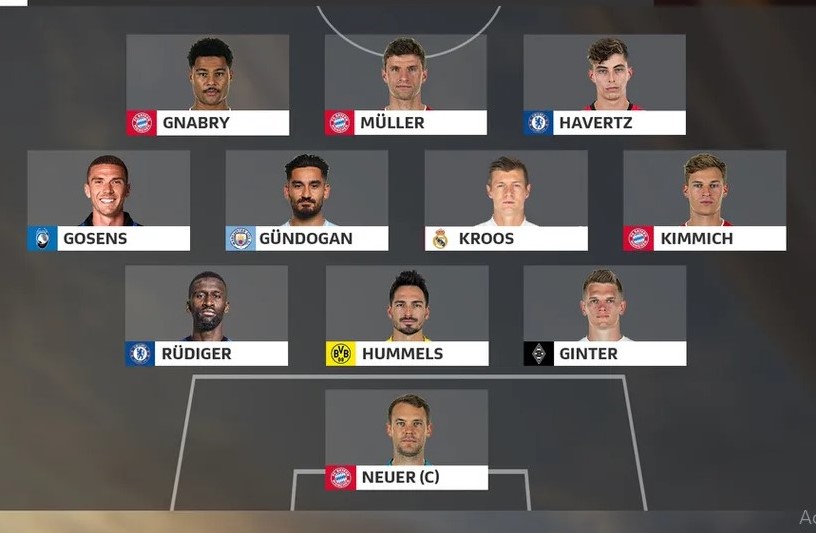 The 3-4-3 formation lineup
The upside of the 3-4-3 formation is that it doesn't depend entirely on the play of the wing-backs to succeed or fizzle. Indeed, they're essential, yet if they flounder, the framework has two inside advances on every touchline who can help. Groups utilizing a three-person guard may battle to advance up the pitch if a wing-back loses his duel attributable to an absence of broadness. There are five unique players on the field (two on each side). The passing points created are many, and it's begging to be proven wrong if this formation is the best way to cultivate the short-passing, possession-hungry style that numerous you want.
See the 3-4-3 formation in action 
 
2. 4-1-2-1-2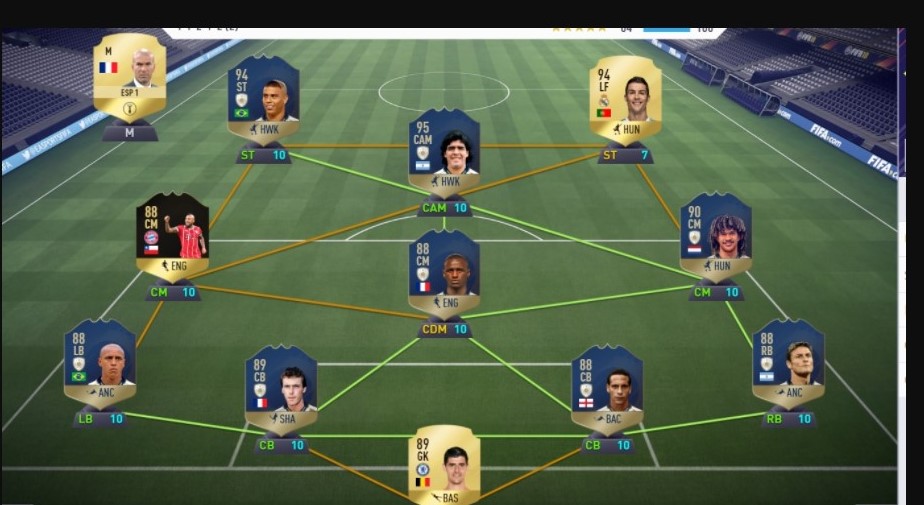 The 4-1-2-1-2 formation lineup
Despite rare success stories over this 4-4-2 formation, the midfield diamond, 4-1-2-1-2, remains a seldom utilized shape. It has a back four, but the full-backs must be aggressive. That suits current inclinations, and several of the best clubs' left- and right-back occupants like nothing more than bombing forward whenever feasible. They have to have advanced and solid defenders since a narrow midfield will draw itself in and lose the physical fight if they don't. The deep midfielder is typically crucial, the two centre midfielders are powerhouses, and the attacking midfielder is a traditional No. 10. The striking partnership is diverse, as it is in many forms, and this method can handle all of them.
Make sure to use tall defenders if you have to score from corner kicks. You can't create chances with this formation. 
Use tall strikers that have good aerial prowess. 
Strikers like Oliver Giroud, Greizmann, Higuain, and Morata 
See the 4-1-2-1-2 formation in action.
1. 4-4-2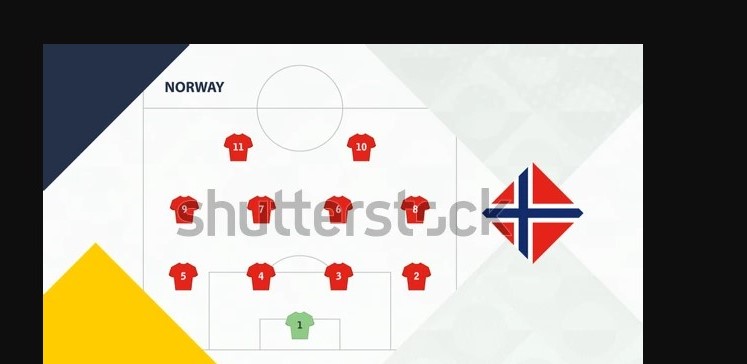 I would say I saved the oldest as the last. This formation has been in existence for so long, and it is good with Italian teams. While your team is in control, the holding midfielder stands between the defensive and midfield lines, performing an utterly disciplined role: tackling, harrying, and swiftly passing to the nearest playmaker while screening the defense from deep. The midfield setting must be dynamic. Both center midfielders will play box-to-box, while the wingers will move quickly up and down the field. 
Make sure to have a strong defense 
Make use of two pacy strikers 
Set your shot type to assist level in the select sides option
See the 4-4-2 formation in action 
 
In my opinion, these are my top ten formations. You should pick one at a time and practice with it repeatedly till you find a perfect one that suits you.
You may also be interested in:
Image Gallery