Kill More with These 10 Best Black Ops Guns
Updated: 09 Nov 2018 8:16 am
Kill More with These 10 Best Black Ops Guns
Gaming research has concluded 10 best guns in Black Ops 4 for multi-player! The gun you decide to use will have a big impact on the performance for your gaming. Since Black Ops is such a competitive game, being the best is what it's all about. To insure your gaming goes the way you want it to I have created a list of the top 10 guns for Black ops 4.
Auger DMR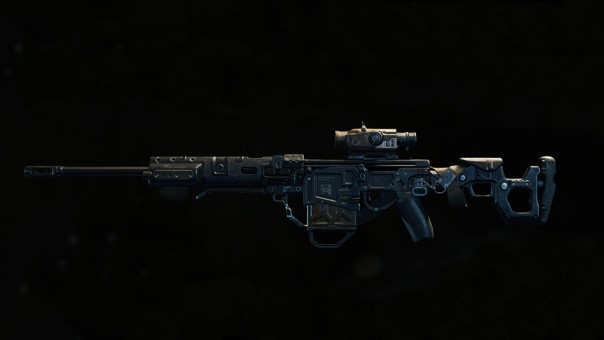 Being the first unlocked tactical rifle as you first start, this weapon has very strong damage. It is a 3-shot kill from medium range, also perfect for long range and pretty accurate for close-quarters.
High shot damage
Low Recoil
Semi- auto
High damage
Mod Setting
With a 3 shot kill and long range shot this is the gun to go with especially with the right attachments FMJ, high caliber, high caliber 2, and fast mags can make this gun the best gun to pick off a sniper or long range sitter.   With the MOD setting on this gun it becomes a 2 shot kill and pretty much a GOD weapon.
https://www.youtube.com/watch?v=t05trKssgZo
KN-57

Fully-auto assault rifle that can be unlocked at level 10 or available in level one on default classes. High damage with close to medium range and a moderate recoil.
Fully-Auto
Close range high damage
Rate of fire
This gun is best at aggressive play, especially if you run straight for the kills. With the right attachments hybrid mags, grip, and stock this gun would be it for you when you are go after those kills! 
https://www.youtube.com/watch?v=cHqc-5QLzQM
Maddox RFB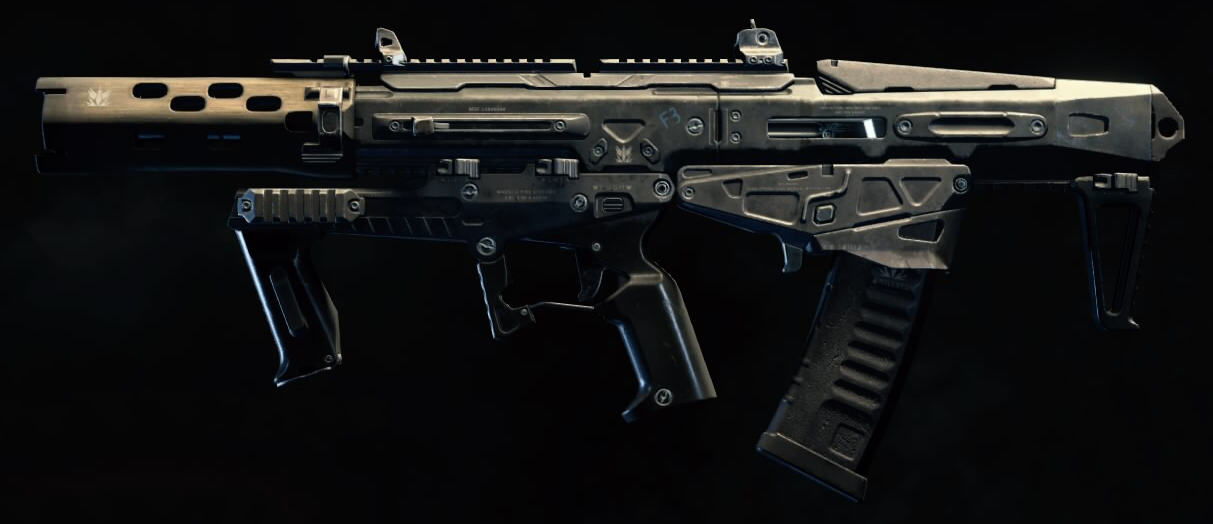 This gun is a bullpop assault rifle that has a MOD setting called Echo Fire. With this gun is very accurate and best at close range.
Fast fire rate
Best for close range
Uses a big magazine
Has a Mod setting
This gun would be the best gun for any aggressive player especially those who are more accurate and precise with their kills. With the MOD setting this gun has the fastest fire rate in its class, making this gun deadly at close ranges.
https://www.youtube.com/watch?v=xqWQnW6kjN4
ICR-7

Another assault rifle with low recoil and easy to use. With a good fire rate and hip fire this gun can be the best gun for those who enjoy close counters with their enemies.
Low recoil
Accuracy
Close-long range damage
As a player who would prefer to take cover in a particular spot in a map then ICR-7 is the gun for you. With grip, quick draw, and long barrel this gun would be a beast to get you top player in your game!
https://www.youtube.com/watch?v=IUZAQABmvJs
Vapr-XKG

Assault rifle that is highly mobile with a great fire rate can optimize your gaming skills. With this gun you have a fast fire rate and decent accuracy if you shoot with small bursts that way you get the most out of this weapon.
Fast fire rate
Low recoil
Accurate
This gun can be the best gun if you make the most of it, using the fire rate use this gun in bursts when close range enemies approach you which will help you be more accurate. Having the right set up that is for your style gaming this gun could end the game!
https://www.youtube.com/watch?v=BHEc522HbOo
Titan

Fully-auto light machine gun with the largest ammo pool, and reliable firepower this gun would take over. With these being more of a heavy duty gun this would be perfect for covering your teammates when they need it, as you spray your opponents with open fire and the feeling of unlimited ammo.
High damage
Long range
Minimal recoil
Large magazine capacity
With a gun like this you could be holding down the fort with your team, with a very high ammo count, powerful damage, accuracy, and effective from any range this gun would dominate your enemies.  This gun is meant to reach those high score-streaks, as you let fire on the opposite team you could end up with your 3rd score streak in an instant!
https://www.youtube.com/watch?v=i0GNzip5JAk
Hades

A fully-Auto Light Machine Gun to accurately empower your opposing team, with special attachments and a high fire rate this can make sure to defeat anyone who gets near you. With a moderate recoil the accuracy of long range can take that sniper in an instant.
Special Attachments
High fire rate
Moderate recoil
Having the Hades can let you camp out in any map and protect your teammates from wherever you can see them, although this gun has a slow reloading rate the damage that can be done from any range is worth it. You could really do some damage with this gun, especially with the special attachment called Cross Bar.
https://www.youtube.com/watch?v=QqoTkhEN1Q8
Rampart 17

As one of the highest damage guns in assault rifles this could bring you to the next level. This is the perfect gun for close range to medium range to get those enemies who try to sneak up on you or run into you in small spaces on the maps.
High damage
Moderate/High recoil
Attachment settings to upgrade the gun   
Best for medium range play this gun can do you justice! It is best to use when enemies have swarmed into your zone, once you let it rip this gun will kill those players within 3-4 shots.
https://www.youtube.com/watch?v=_5RqfEGqXmQ
MX9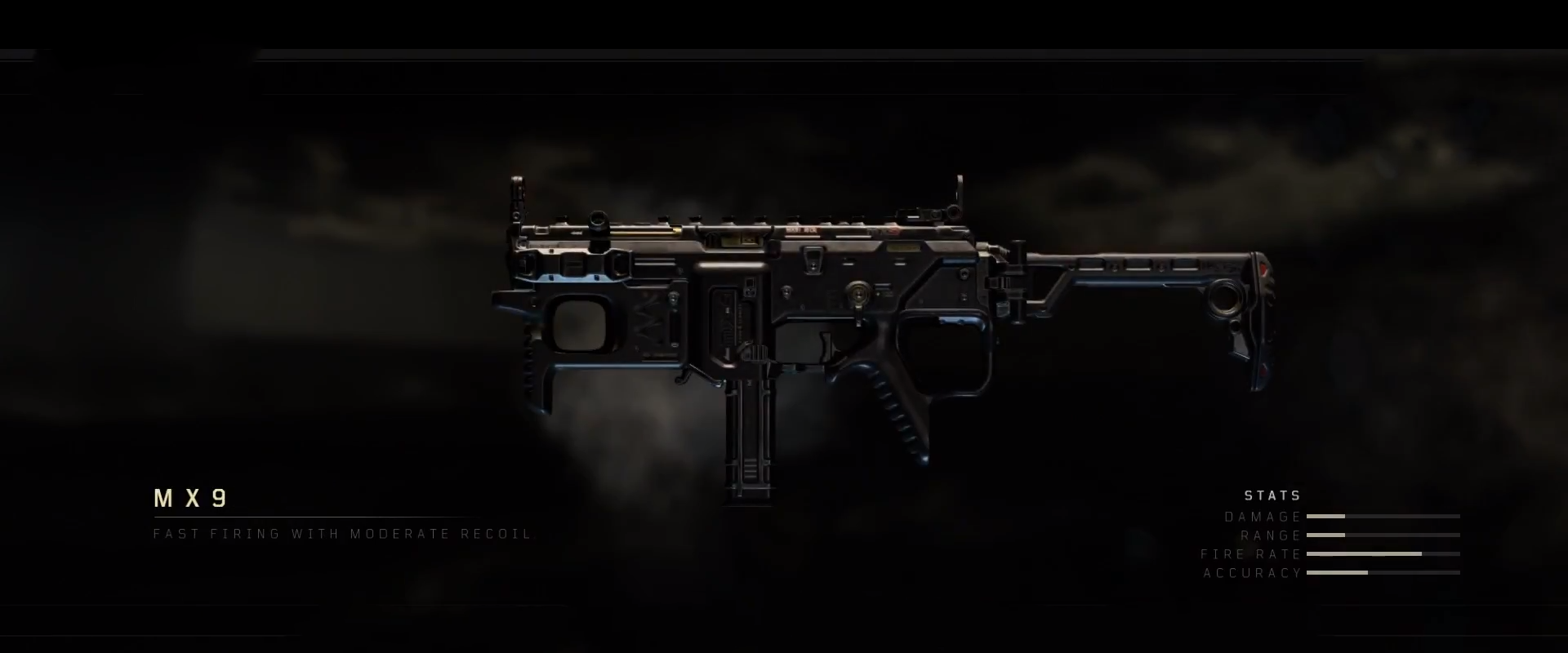 Submachine gun with a fast fire and moderate recoil this gun could destroy. This gun can kill quickly as you charge through any map and accurately outgun your enemies. It is a big gun for a big punch, allowing you to run any map with ease and high ratio kill/death.
Moderate recoil
Close range-long range
Fast firing rate
Reload speed
With these gun by itself could shred your opposing team, with the moderate recoil and fast firing rate this gun could demolish your enemies. With the highest damage statistics in its class this gun could make you untouchable when running into a player around the corner.
https://www.youtube.com/watch?v=fNh-NpzAHa8
10. Swordfish 

Tactical rife that is a 4 round burst, fast fire rate, and minimal recoil. Has an operator MOD: Penta Burst, with a long range precision.
Operator mod
Powerful bursts
Mid-long range accuracy     
With the operator MOD setting it improves your damage in those 4 round bursts. If you aim right and shoot the shot you will save ammo by just hitting that shoot button once!