[Top 5] iRacing Best GTE Cars
Updated: 13 Oct 2019 10:07 pm
Real GT cars racing in Japan.
We've made it now to the GTE cars.
This is the highest level of production sports car racing and the second-highest in all of sports car racing (the only one higher being prototypes).
If you've made it this far, it's clear you have potential as a sports car driver, especially considering you've survived the lunacy that is rookie class Mazda's and the like, where you get wrecked every time you turn the steering wheel.
These cars are also harder to drive than GT3 cars as they don't have ABS or traction control.
There are only four GTE cars in the service at the moment, so we'll count GT1 cars as well, considering GT1 is what GTE used to be.
So, now that you're ready for racing with people who actually know how to do it, let's get started. 
5. Chevrolet Corvette C6.R GT1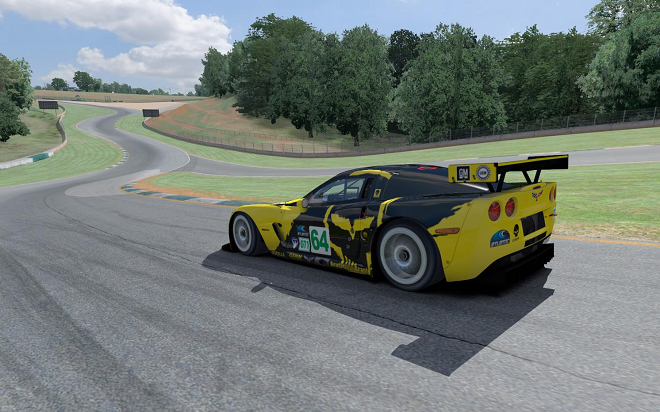 Murica. The Corvette C6 GT1. 
The iconic Corvette has won Le Mans numerous times, and this one is no exception. A roaring and notorious loud V8 producing 590 horsepower and 640 torques, winning Le Mans, Sebring, and Long Beach in its first year out. While not used in the IMSA categories anymore, this car has its place in history as being one of the few instances where Americans made a car for road courses that actually functioned.
What makes the Corvette GT1 awesome:
1. Raw power from a classic V8.
2. Extremely successful
3. Today, a throwback to a different era of GT racing. 
Corvette GT1 details: https://members.iracing.com/membersite/member/CarDetail.do?carid=26
4. Ferrari 488 GTE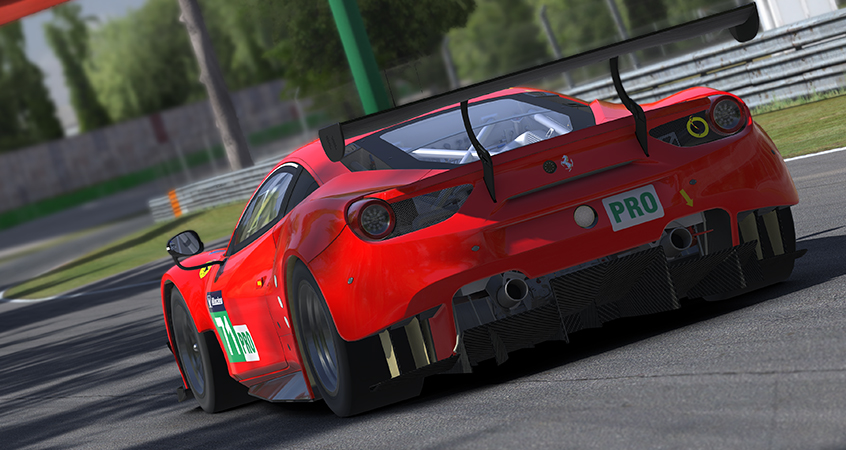 Forza Ferrari, Forza Italia. 
One of four GTE cars in the game, this one ranks the lowest largely due to its lack of success. Ferrari has yet to score many wins with the 488 GTE compared to its rivals, but regardless of that, the car has potential in how easy it is to drive and the standard V8 that most Ferrari's have. This could be why it hasn't won much: Ferrari isn't one to adapt to modern-day racing. 
What makes the Ferrari 488 GTE awesome:
1. Lots of fun to drive
2. A mix of modern-day technology with early days mechanical work
3. Still fairly well balanced with other GTE cars, so you can win with it. It just might be harder.
Ferrari 488 GTE details: https://members.iracing.com/membersite/member/CarDetail.do?carid=93
3. BMW M8 GTE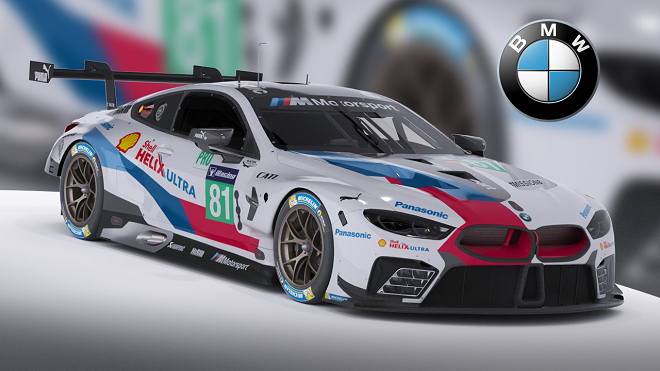 The power of German engineering. 
I bought this car somewhat recently, and I love it. There's a meme going around about how massive the car is, but it feels light and nimble. You can put the car anywhere and it will stick. The car is also just stunning to look at as well. It's also won in real life and in sims, making it a great choice. I could see it being particularly good for drivers who are successful with the MX5, as a lot of the aspects of driving that car transfer over here. 
What makes the BMW M8 GTE awesome:
1. Incredible amounts of grip
2. Beautiful to look at
3. Easiest to transition to
BMW M8 GTE details: https://members.iracing.com/membersite/member/CarDetail.do?carid=109
2. Porsche 911 RSR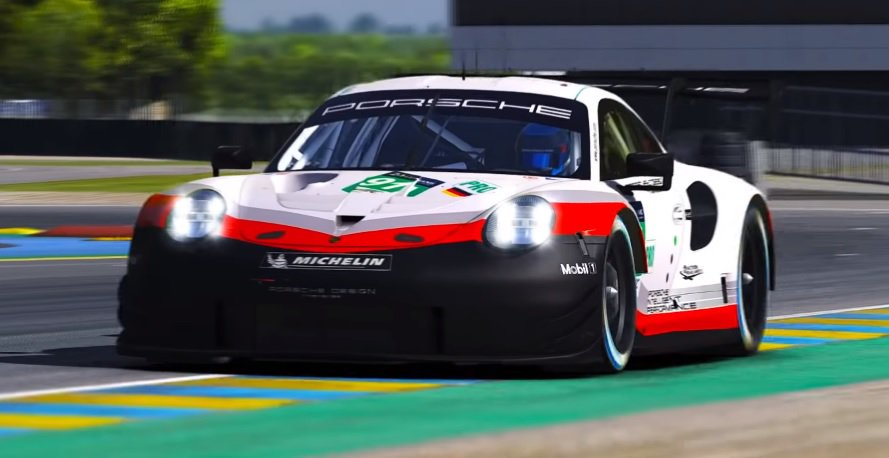 Iconic. Stunning. A pure race car. 
This is one of my favorite GT cars of all time. It can be somewhat difficult to drive, but it rewards you for it. The car looks incredible and sounds even better. The flat-6 in the middle of the car makes it the quintessential Porsche, shades of the 80's Porsches with the wild body panels and loud, high pitched screams from the exhaust. It's also won numerous times in real life. 
What makes the Porsche 911 RSR awesome:
1. Incredible aesthetics
2. Tough to drive, which can be good for those with good car control and throttle control
3. Retro and modern all at once, like the Ferrari, but more successful
Porsche 911 RSR details: https://members.iracing.com/membersite/member/CarDetail.do?carid=102
1. Ford GT GTE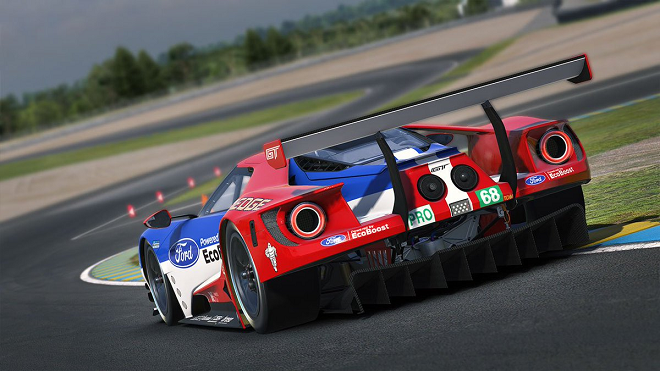 Even more iconic and beautiful. The greatest GTE car.
I continue to be unable to shut up about this car, but it's for good reason. It's won Le Mans, Daytona, Sebring and the like. It's been driven by racing legends like Scott Dixon and Tony Kanaan to victory. The incredible looks and livery will be ingrained into the annals of motor racing history forever. At the end of this season, this car will be retired. So while you can, get it, drive it, and win with it. It truly is a worthy successor to the legend that was the GT40.
What makes the Ford GT GTE awesome:
1. Historic, legendary, every superlative you like
2. A fun car to drive with plenty of grip and power
3. The most successful of the GTE cars
Ford GT GTE details: https://members.iracing.com/membersite/member/CarDetail.do?carid=92
Image Gallery