Gears of War 5 Release Date - And Top 10 Gameplay Features That Look Badass
Updated: 14 Jul 2019 7:33 am
You may be ready for Gears of War 5, but Kait does NOT look ready.
Gears 5 Release Date: September 10, 2019
After two years since the release of Gears of War 4, fans have been eager for more gore, head-popping, Swarm-killing action.
And with 3 separate Gears of War titles slated for release this year, we're all going to have our hands full. Gears 5 will feature everything we love and more — promising to be bigger, better, and...well, you know the rest.
10. 60fps in 4k resolution for all game modes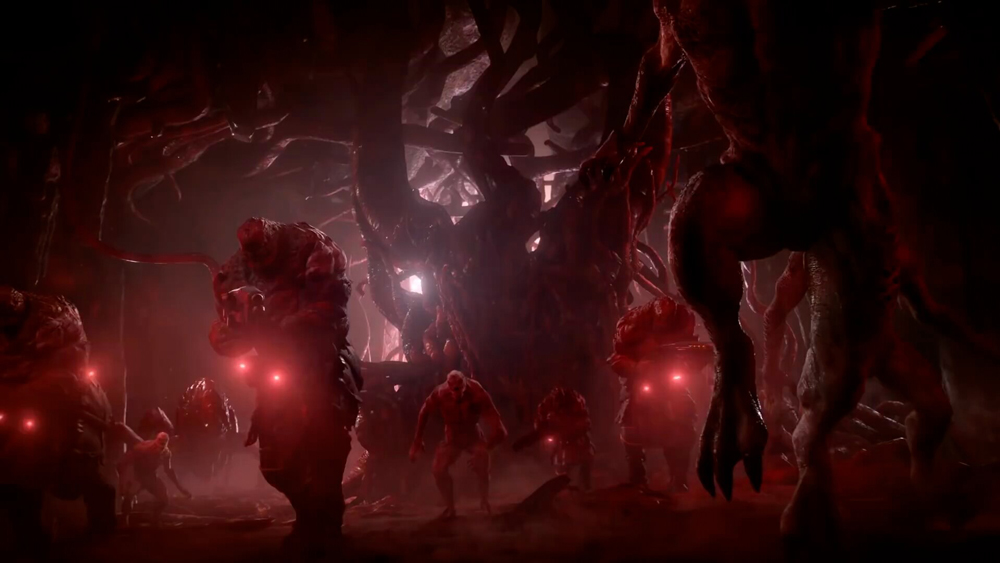 When Gears 4 released, the limitations of the original Xbox One meant that only multiplayer modes could run in 60fps. With the Xbox One X, Gears 5 will run in 60fps at 4k resolution for ALL game modes. And Gears 5 will run even better on PC, with the ability to reach a frame rate of up to 120fps in all game modes.
9. More open-world gameplay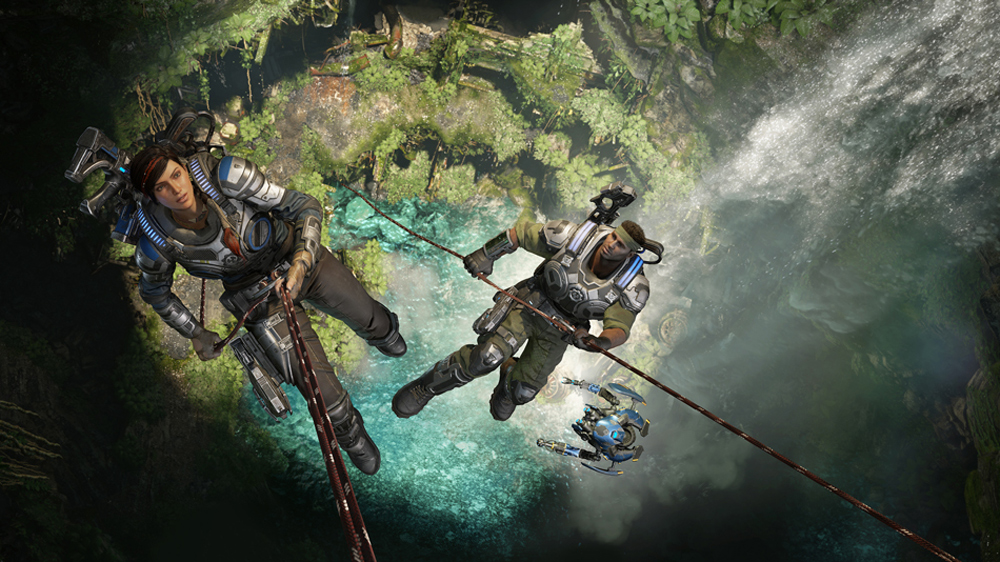 Gears of War campaign runs have always had multiple paths to choose from while traversing through Sera. Many fans hoped that would return in Gears 5. Lucky for them, it sounds like Gears 5 will deliver on that expectation and more! According to the General Manager of Games Marketing at Microsoft, Aaron Greenberg, Gears 5 promises to have "a lot more open-world aspects," as well as a "much bigger, bolder world."
8. A different color palette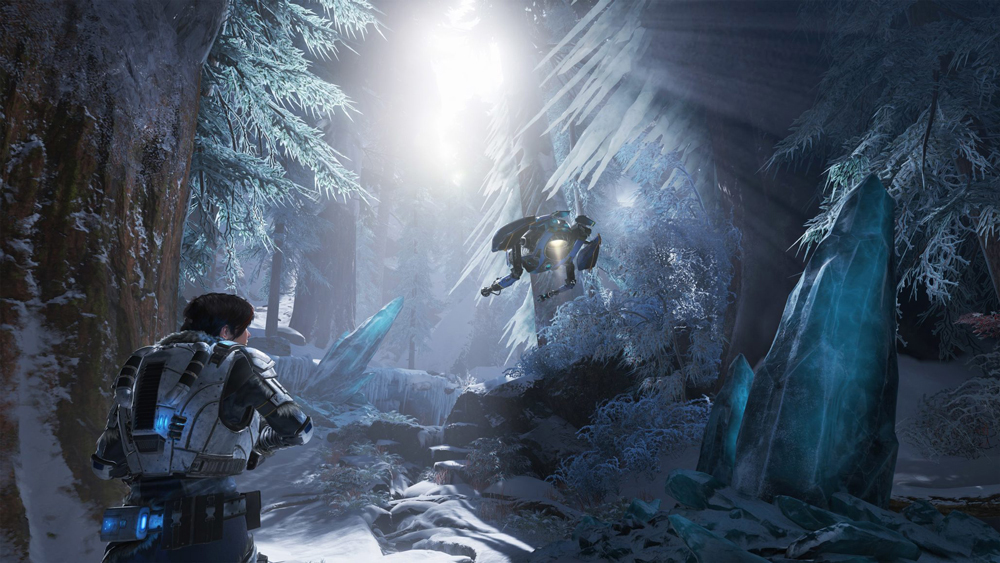 With Gears 4, The Coalition managed to maintain Gears of War's dark, brooding ambiance while also branching out into more colorful environments. It looks like Gears 5 will continue this trend, with Aaron Greenberg promising "a different color palette" for the game. With at least 5 distinctly different looking environments in just the announcement trailer alone, this may be the most colorful Gears game yet!
7. New characters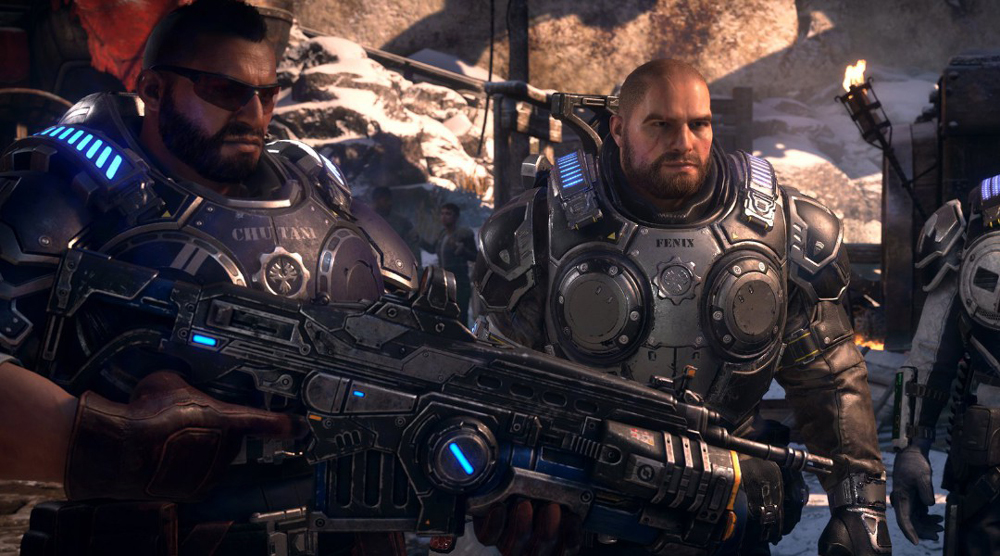 Gears 4 added many fresh new faces to the beloved Gears of War cast. Gears 5 will continue to expand it. The first new character to be revealed is Fahz Chutani, a member of the COG. With an accent unlike most of the other characters, he may possibly be an Islander. No other new characters have been revealed yet, but something tells me that Gears 4's Gary Carmine won't be the last Carmine we ever see…
6. Marcus returns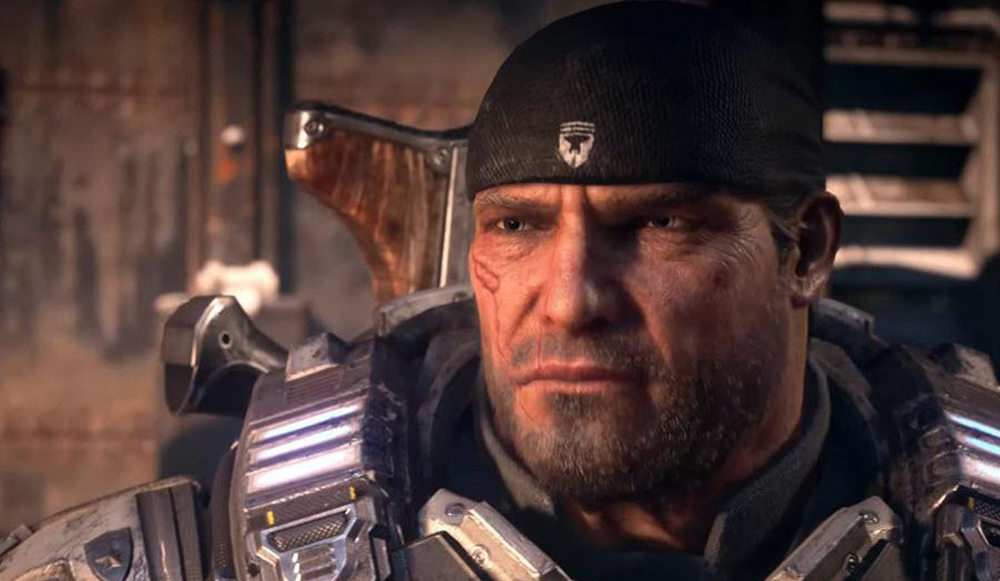 New characters are exciting, but so is seeing everyone's favorite grumpy dad. Marcus Fenix returns once again! While the rest of Delta Squad has yet to be seen since Gears 4, Marcus makes an appearance in the Gears 5 announcement trailer, offering to help Kait figure out her mother's mysterious past.
5. A very rugged looking JD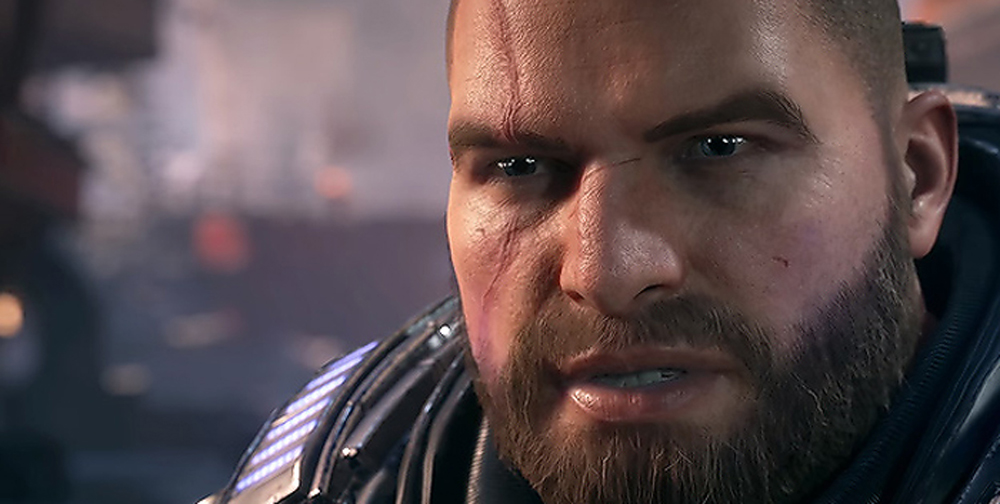 It's impossible to ignore JD's rugged new look in the Gears 5 announcement trailer. With a completely shaven head, a fully grown beard, and a huge scar across his eye, JD almost looks like he's trying to cosplay as God of War's Kratos. Though I suppose it's only fitting considering his dad is Marcus Fenix, the very embodiment of the word "rugged".
4. New weapons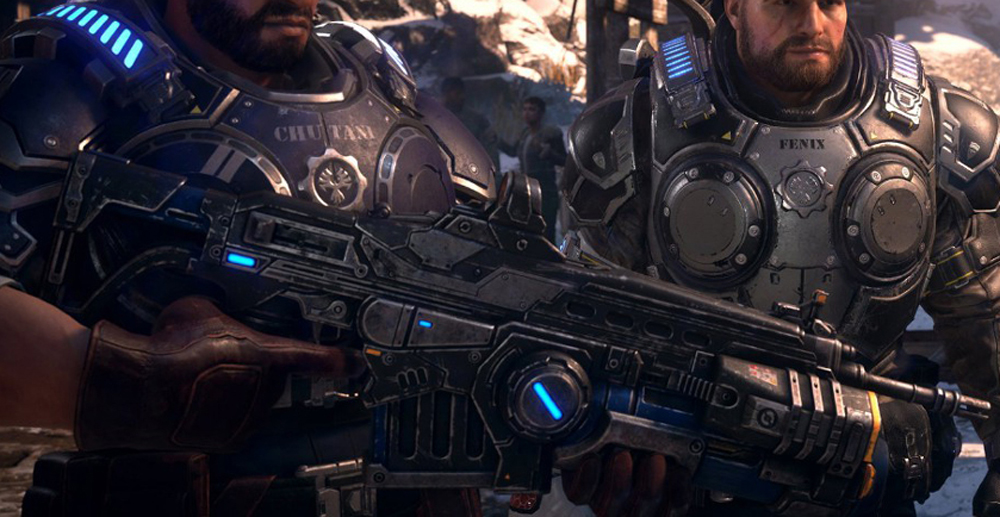 While there isn't any info on new weapons in Gears 5, at least 3 can be identified just from the announcement trailer. It has been confirmed that Fahz is holding a new Lancer variant, which appears to have had the chainsaw bayonet at the bottom of the gun replaced with an attachment that uses parts from the guns that DeeBees use. You can also spot Kait decimating hordes of Juvies using a large, spiked club that one of the larger Swarm enemies wields, as well as a mysterious looking SMG towards the end of the trailer.
3. New enemies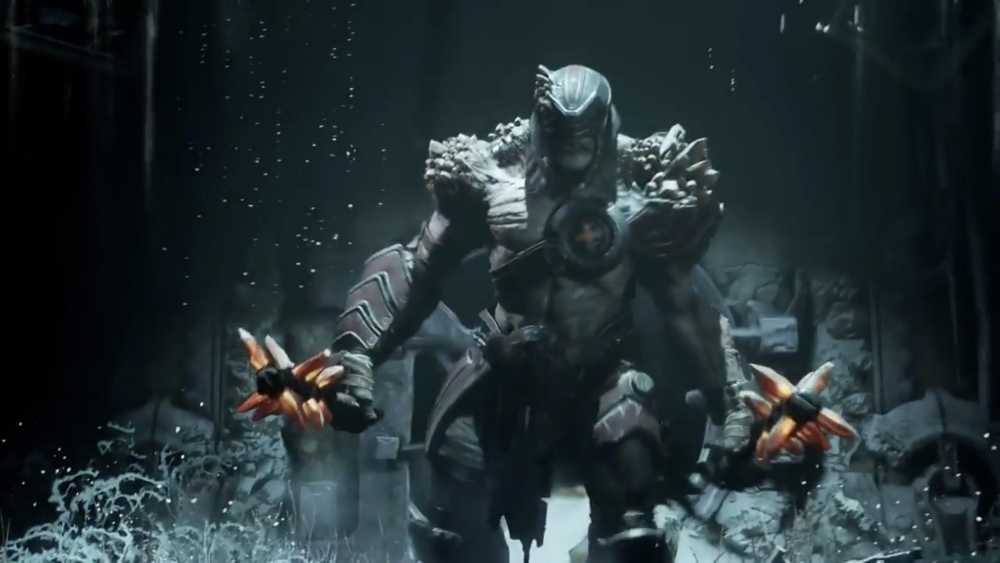 The Swarm and the DeeBees return as the primary enemies for Gears 5. However, they appear to have teamed up and fused together to create a monstrous looking mixture of Swarm and machine. Some humanoid looking Swarm/DeeBee monsters show up a few times throughout the trailer, as well as a gigantic, menacing looking Swarm/Deebee tripod abomination, with a Tri-Shot at the top. We also get a brief look at The Warden, a powerful looking Swarm Scion that wields two large, spiked clubs.
2. Kait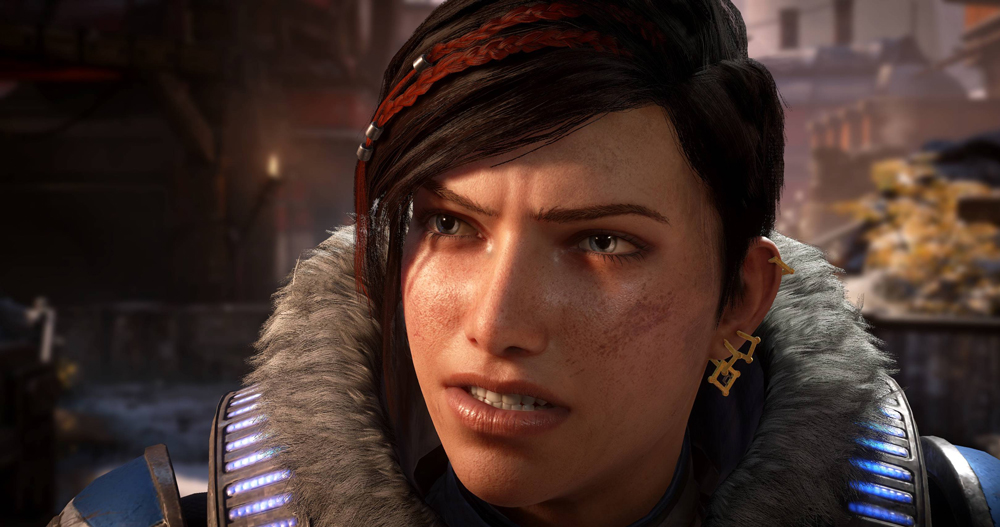 Kait Diaz is the primary protagonist for Gears 5, becoming the first female protagonist of the series. After the revelations at the end of Gears 4, Kait has been having nightmares for months. She believes these nightmares are messages, and that they're connected to the pendant she received from her mother...a pendant bearing the mark of the Locust. There's so much potential for character development with Kait and her family's mysterious past and fans are eager to see what lies in store for her.
1. More information on the origins of the Locust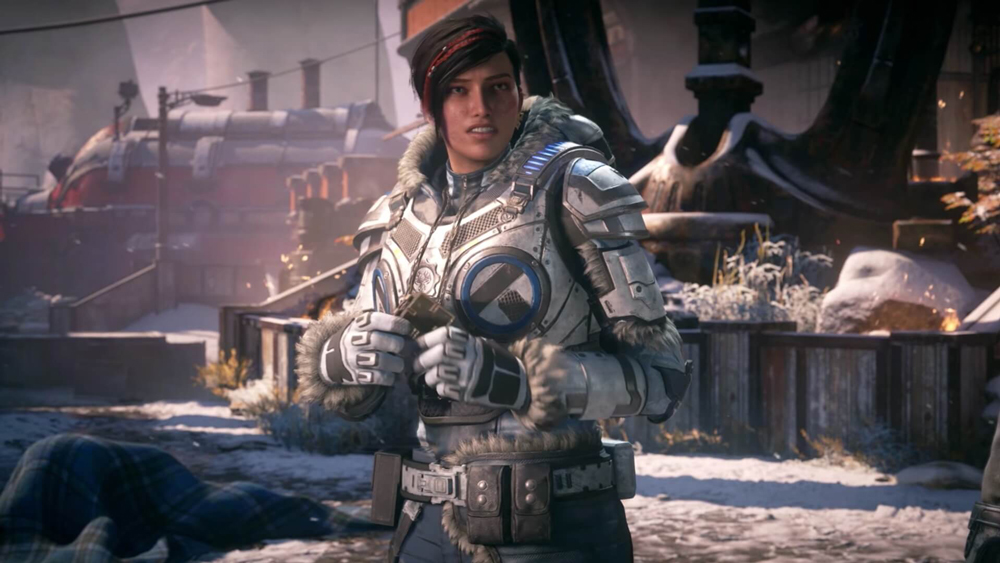 It's pretty clear that Kait's family has some connection to the Locust, but how? Could there be a connection to Myrrah, the Locust queen? Who is Kait's grandmother and where did she get a Locust pendant? There were SO many questions left at the end of Gears 4. It looks like Gears 5 will shed some light on at least a few of them. With Kait and Del heading out to the New Hope Research Facility, the birthplace of the Sires (aka proto-Locusts), more exciting information on the origins of the Locust is all but guaranteed.
Release date: September 10, 2019
You may also be interested in: 
Image Gallery