Top 10 Games Like GreedFall (Games Better than GreedFall in Their Own Way)
Updated: 20 Nov 2019 4:30 pm
An Ominous Beginning: a shot of the possible protagonist in GreedFall
What are the best games like Greedfall?
GreedFall is a fantasy RPG that is set to be released sometime in 2019.
In this game, the player is tasked with exploring a new land as the "Old World" is on the brink of collapse.
Death, pollution, and overpopulation threaten the livelihood of the people and everyone is desperate for a solution. GreedFall allows you to create your character, develop their skills, and find the salvation for your homeland.
Here is a list of games that have been released or will be released sometime within the near future that are like Greedfall, but better in their own ways:
10. Middle Earth: Shadow of Mordor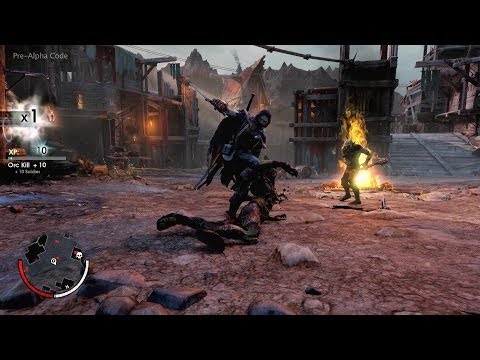 Combat gameplay from Shadow of Mordor
Released in 2014, Shadow of Mordor is an exciting open-world game that takes place between the events of The Hobbit and The Lord of the Rings trilogy.
The player takes on the role of Talion, a ranger who is bloodthirsty for revenge after the forces of Sauron killed his family. Once bonded with the wraith of Elf Lord Celebrimbor, the player sets off on a quest like no other in this massive, immersive game.
Shadow of Mordor adds a new dynamic to the world created by J.R.R. Tolkien and will leave the you entertained for hours.
Dynamic Duo: a shot of Talion and Celebrimbor in action
Image Gallery