17 Games Like The Witcher 3 (Games Better Than The Witcher 3 in Their Own Way)
Updated: 02 Jul 2019 1:50 am
Will we ever truly be done with Geralt?
These Are The Best Games Like The Witcher 3 
We still don't know if we will ever get to follow Geralt of Rivia on any more adventures in the future. 
Instead of going insane with speculation, here are other games to try when you crave adventure, monster-hunting and morally ambiguous settings. 
These all offer exciting gameplay, well-developed worlds and tons of lore to delve into. 
17. Shadow of Mordor
Shadow of Mordor gameplay
Brought back from the brink of death by a vengeful wraith, Talion is on a quest to find the truth about his family who were slaughtered before his eyes.
Shadow of Mordor is an epic journey that takes you through Middle-earth to find out more about the Rings of Power and come face-to-face with real evil.
On your way you will encounter, fight and even torture a whole load of orcs - each with their own weaknesses, behaviours and personalities that you can exploit to get ahead.
The brilliant Nemesis system uses these characteristics to create powerful foes that keep growing stronger so you always have a worthy enemy.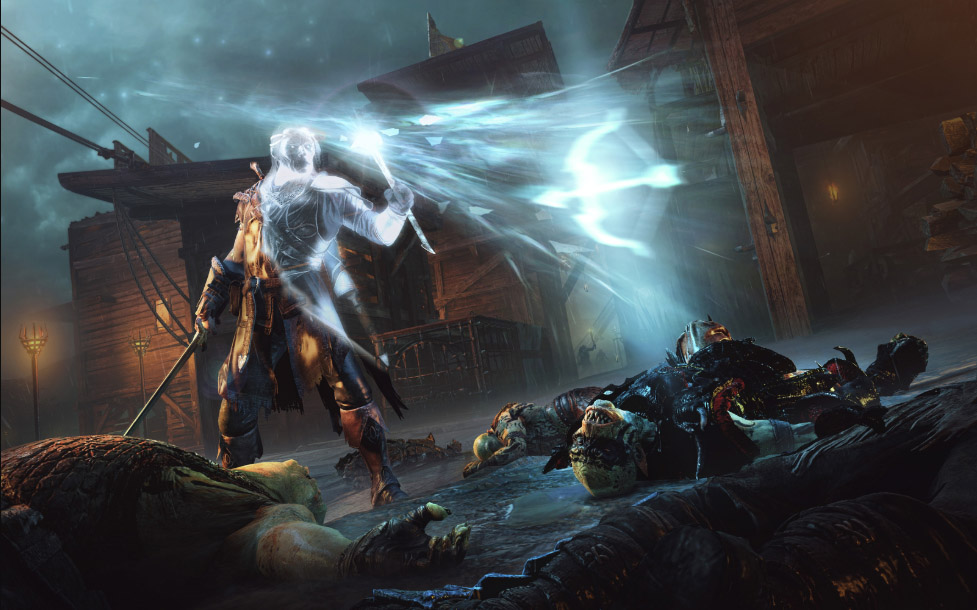 An unexpected ally: Let the vengeful spirit help you slaughter orcs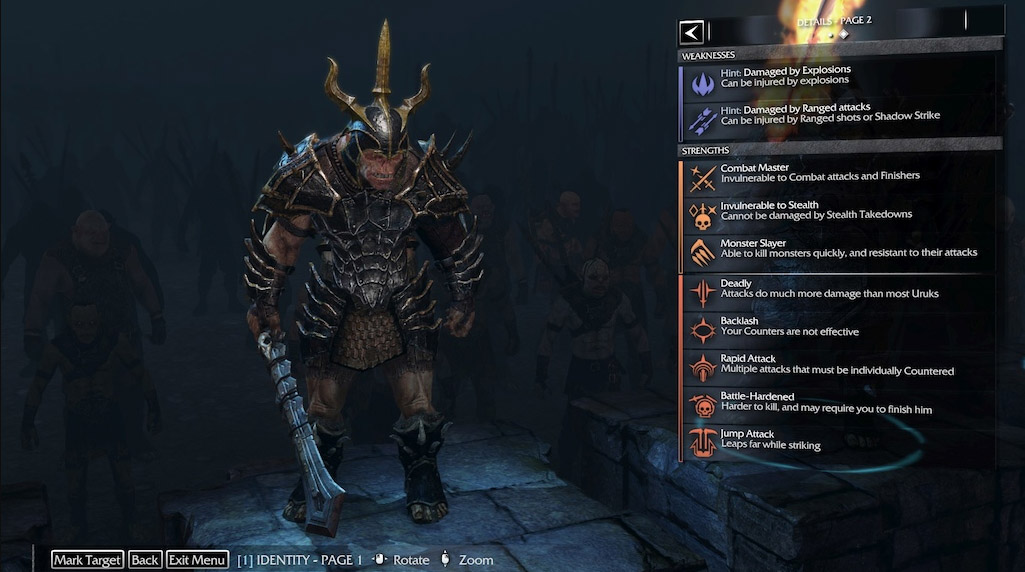 A keen memory: keep track of the strengths and weaknesses of your foes
16. Assassin's Creed Origins
Assassin's Creed Origins gameplay
The Assassin's Brotherhood gets a new origin in this story set in Ancient Egypt.
Explore the pyramids and other iconic locations, meet diverse characters from many backgrounds and battle against both beasts and humans.
Discover a civilization on the brink of destruction as it becomes overtaken by chaos and a struggle for power. Delve deep and gather secrets until you find the truth of the Brotherhood.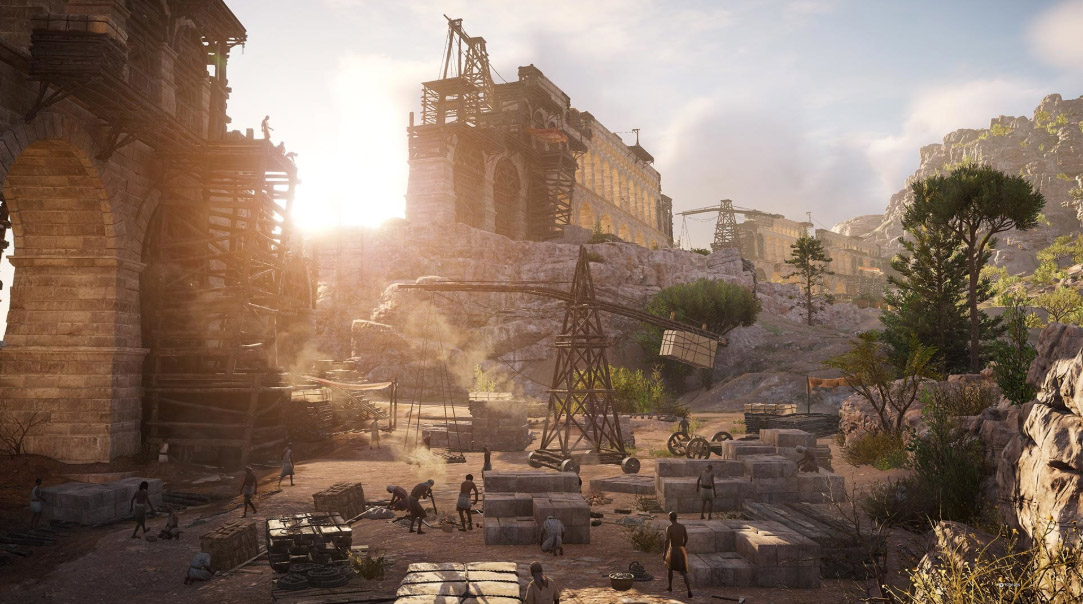 Be part of history: See Ancient Egypt in the works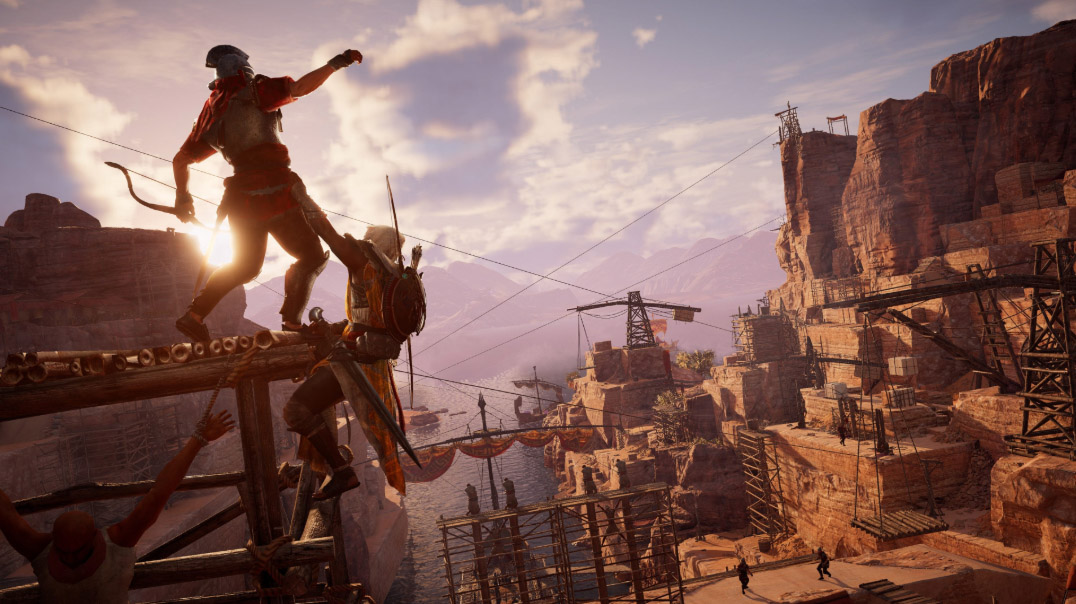 Assassinate your targets: Sneak tactics still play an important role within an updated combat system
15. Conan Exiles
Conan Exiles gameplay
In the land of Conan the Barbarian, you must quickly learn how to stay alive.
This open world survival game makes you work hard - keep warm, keep fed, keep sane and keep the monsters from devouring you.
Find the resources you need to craft items, build a home, and eventually build entire cities.
Wage war against your enemies' cities using traps, explosives and siege weapons- whatever it takes to dominate the lands!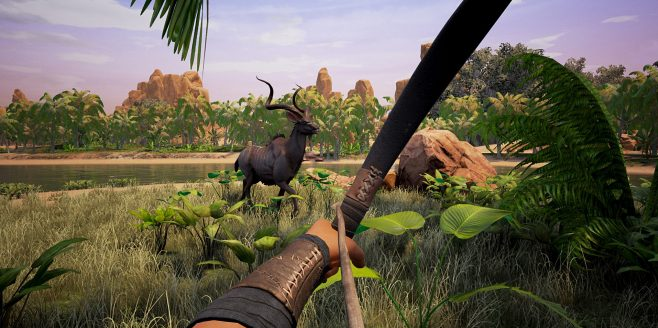 Kill your own meals: Neighbours and monsters don't seem to be great sources of nutrition. Start with regular animals instead.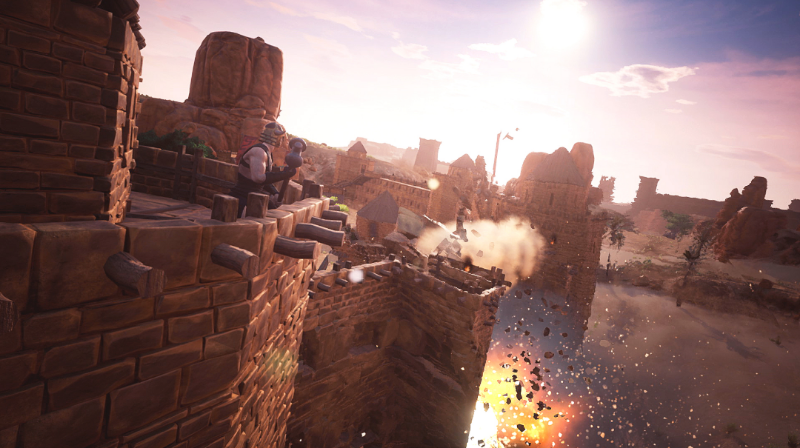 Dominate other cities: Especially great if you're playing multiplayer and want to lose your friends
14. The Surge 2
The Surge 2 gameplay trailer
Grab your weapons and head to Jericho City.
The Surge 2 takes place four months after the first game, but promises a different experience.
This time, you create your own character and battle mercenaries with more developed AIs and strategies in a new environment.
Shooting the limbs off enemies still provides a strategic advantage and now rewards you with more upgrades and abilities that you can harvest from them.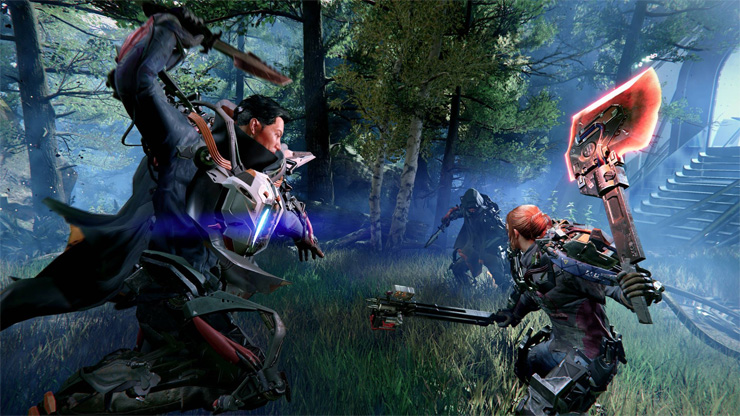 Tactical enemies: With the new, developed AIs, mercenaries can now communicate with each other and trap you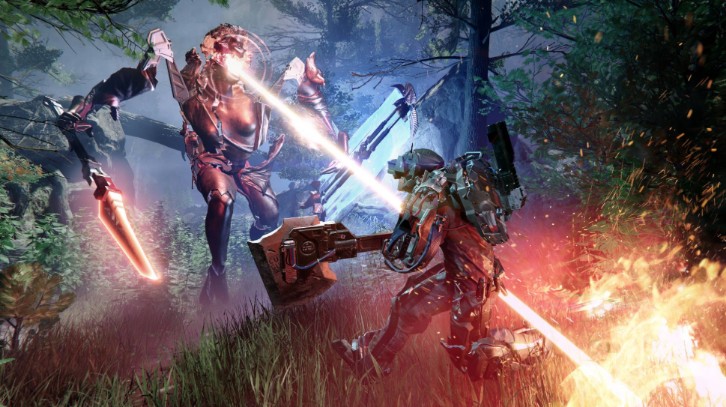 Go for the limbs: Unique creatures drop their own upgrades and weapons
13. Final Fantasy XV
Final Fantasy XV gameplay
On his way to his own wedding, Prince Noctis finds out that his home has been invaded and that he, his fiancée and his father have been killed.
With his loyal friends by his side, he sets out on a mission to find the crystal that can help him save his kingdom.
This roadtrip takes you through breathtaking open world full of strange creatures and varied cultures. Using a combination of magic, weapons and your team, be part of epic encounters in this legendary adventure.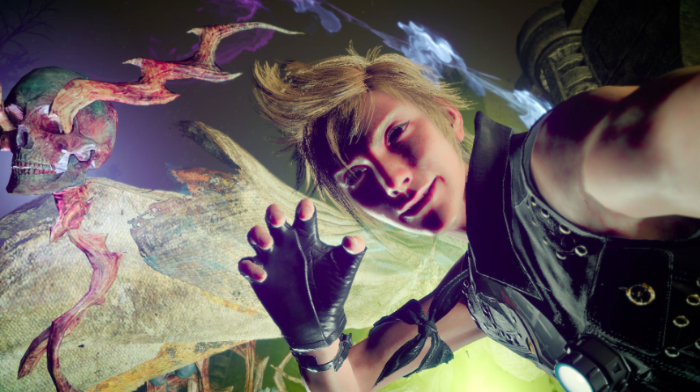 Always time for a photo: Work towards victory and look good doing it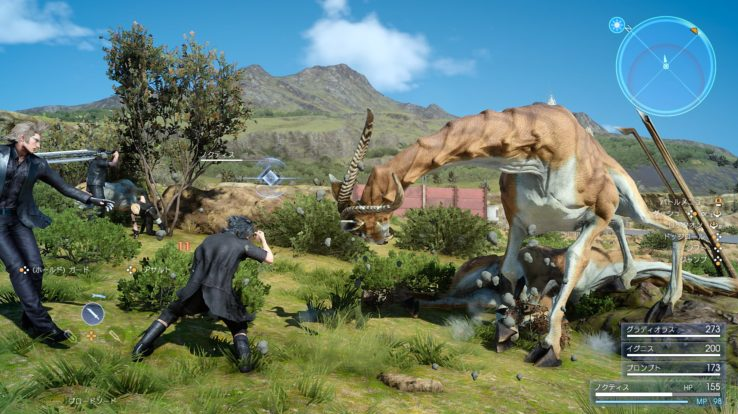 By your side: You have backup from your incredibly competent friends
12. Assassin's Creed Odyssey
Assassin's Creed Odyssey gameplay
The most recent installment of the Assassin's Creed series takes you to war-torn Ancient Greece.
Explore a huge open world with a massive cast of characters to guide you or get in your way. Assassinate your targets one by one, or take on jobs to infiltrate entire armies.
Be part of history by battling entire armies in the war between Athens and Sparta and forge your legend.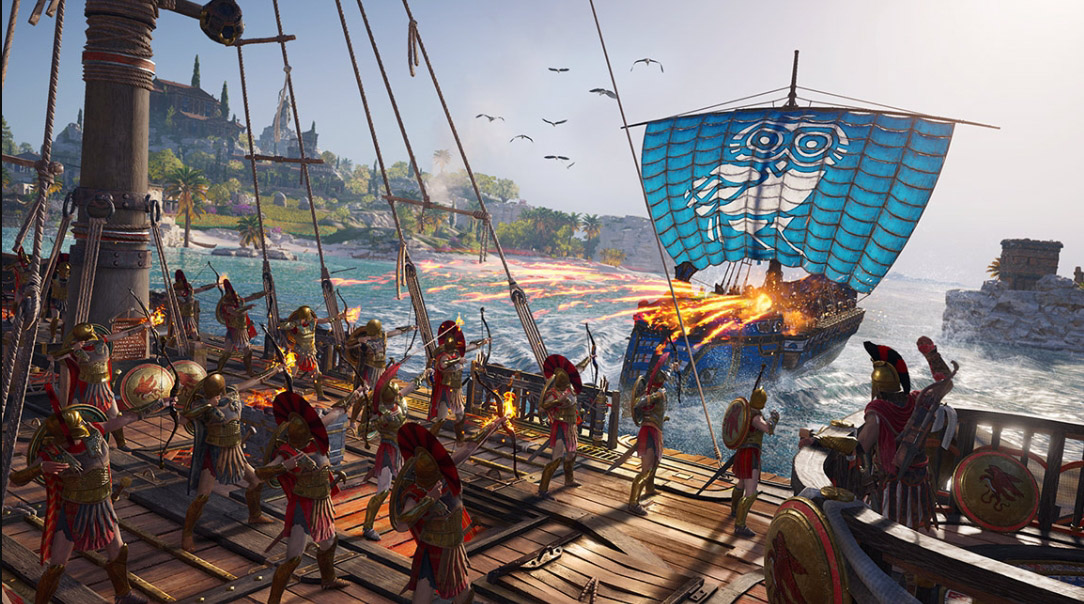 Enormous fleet battles: Play your part in the war between Athens and Sparta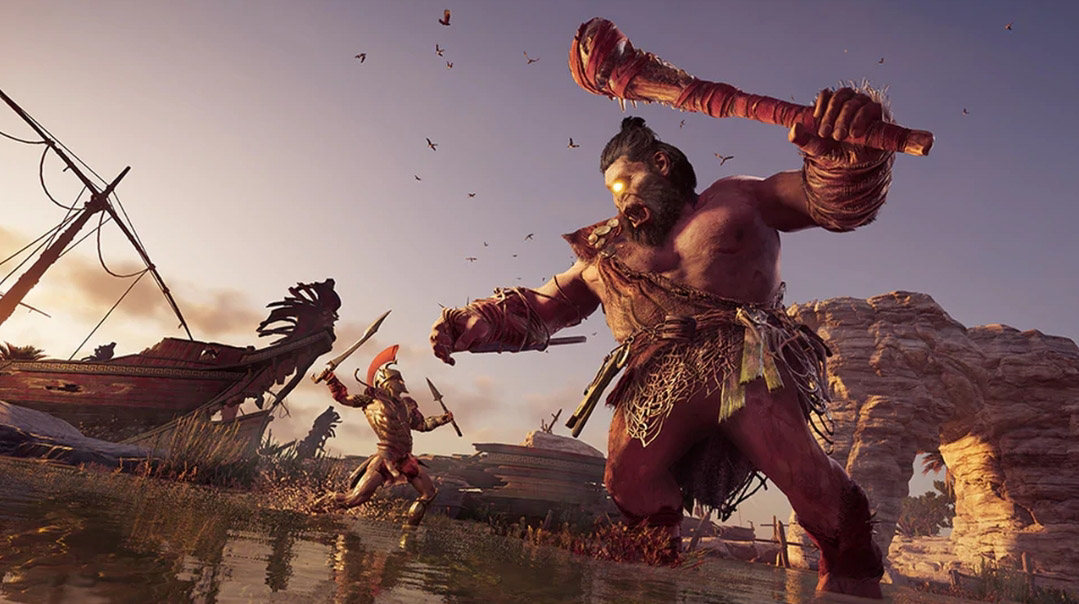 Under the Cyclops' gaze: Creatures and gods are as much a part of this world as humans
11. Sekiro Shadows Die Twice
Sekiro: Shadows Die Twice gameplay
As the one-armed wolf, you have one mission - protect a young lord of an ancient bloodline.
When he gets kidnapped, you are pushed into action and can't stop until you have completed your quest.
Take advantage of the vertical travel system, fight off enemy clans and deliver brutal killing blows with prosthetic enhancements.
Sekiro: Shadows Die Twice promises a violent, but satisfying trip through Japan in the chaotic Sengoku era.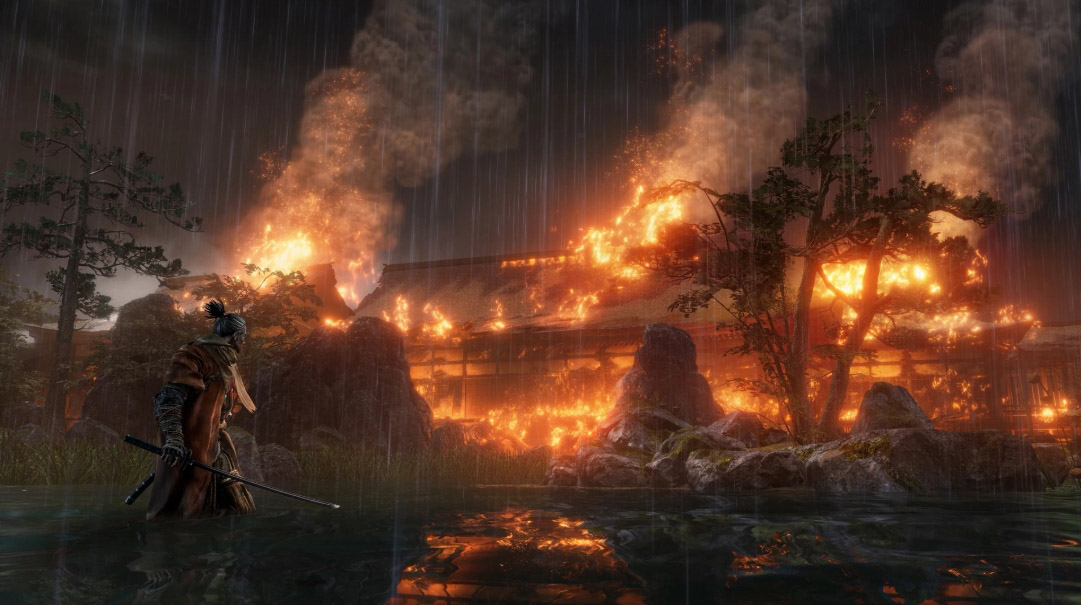 Destruction is inevitable: Experience the brutality of Japan in the 1500s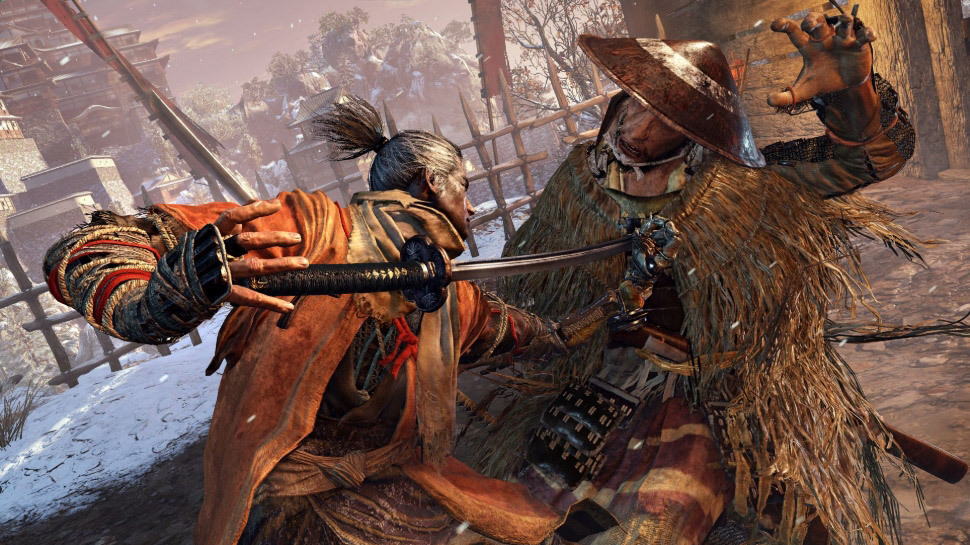 Disgraced, but skillful: Ruthlessly execute your foes
10. Monster Hunter World
Monster Hunter: World gameplay
Join the Guild, hunt monsters, get rewards. It sounds simple, but there is much more than that to Monster Hunter: World.
Explore habitats and lands that seem to be alive - use the landscape and your resources to gain an advantage and craft new gear to make yourself even more powerful!
Track your prey, use special tools and find new ways to hunt.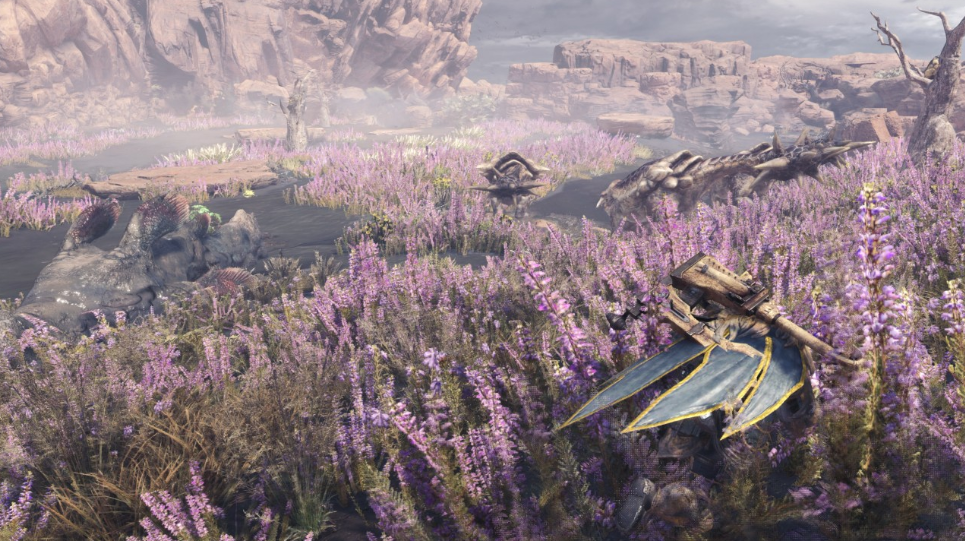 Beautiful lands: Creatures can be found in different habitats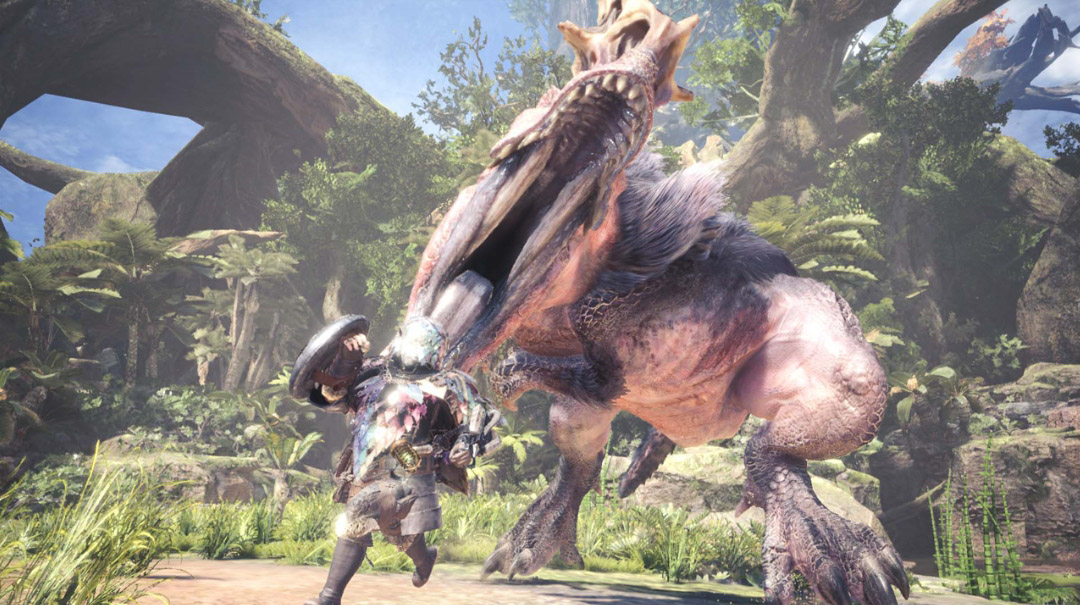 Alive or dead: You can choose whether to capture or kill the monsters, but make sure you're ready to take them on
9. NIOH
NIOH gameplay
A lone samurai from Ireland arrives in Japan, pursuing a foe. He is quickly dragged into battle against warriors and the Yokai - supernatural beings that have been infesting areas of chaos.
With its creative monster design and difficult combat encounters, Nioh raises the stakes with intense challenges for the player.
Death is expected, but the motivation to get better just makes the game that much more addictive.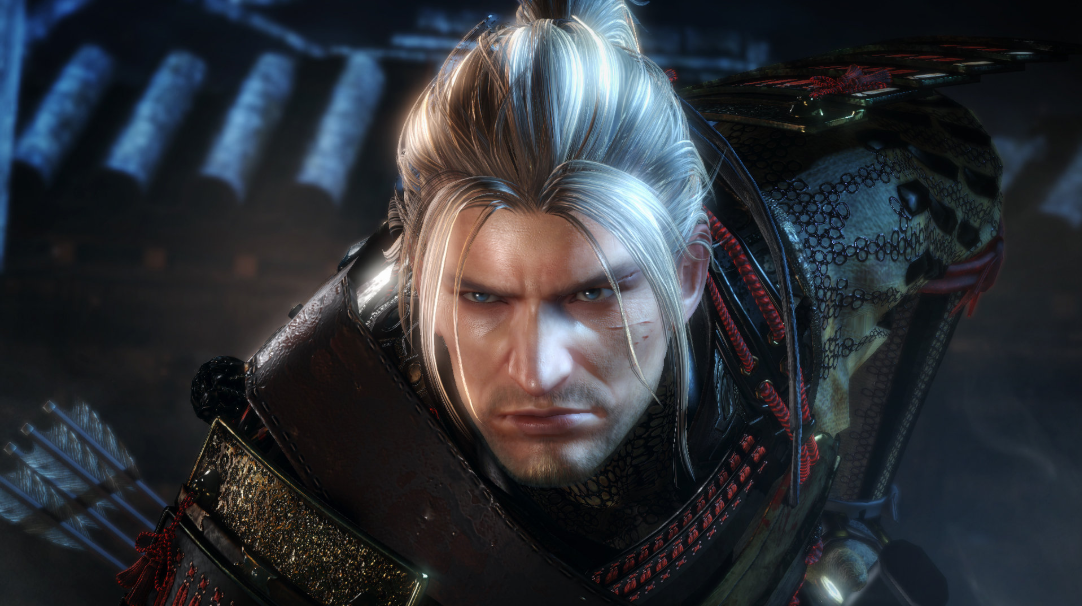 Retrieve what's yours: Follow your enemy all the way to Japan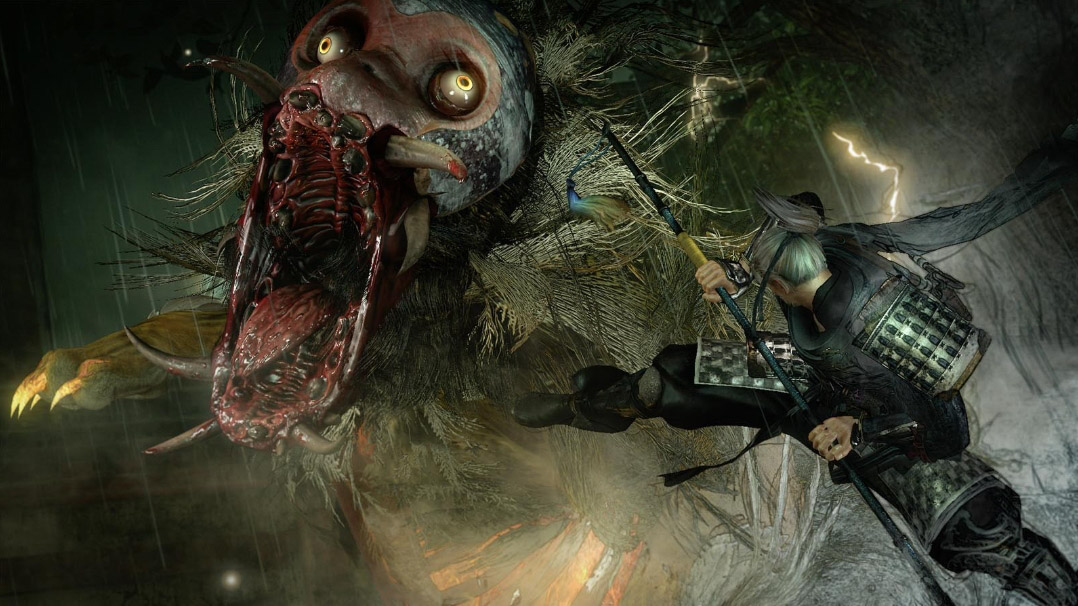 The fear is real: Come face-to-face with terrifying spirits, demons and monsters
8. Code Vein
Code Vein gameplay
Nicknamed "Anime Souls", Code Vein offers something different from most Dark Souls-inspired titles.
You take on the role of an immortal warrior, or revenant, who wakes up in a crumbling city with no memories of who you are.
In being revived, you were granted special powers and healing abilities - with the side effect of a growing bloodlust.
The more blood you consume, the more powerful you get, but at the cost of your own humanity and memories.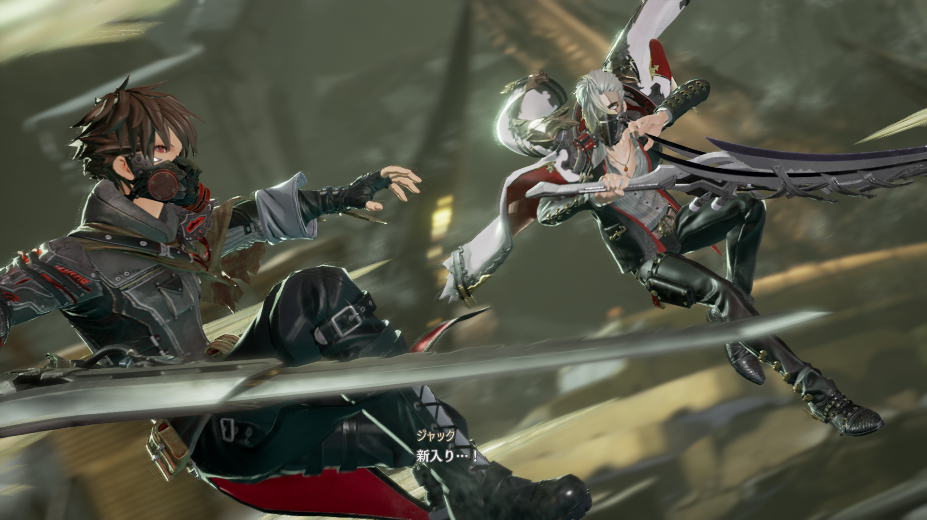 Be an anime protagonist: Get bigger and bigger weapons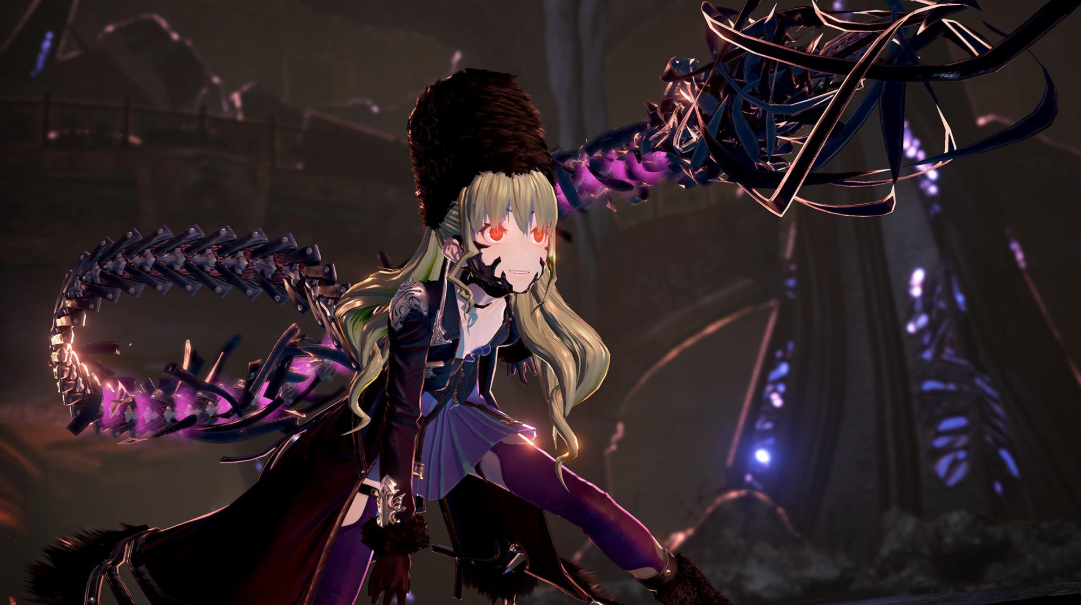 Add to your arsenal: Your companions support and protect you with their own giant weapons and insane powers
7. Hellpoint
Hellpoint gameplay
The Irid Novo space station is in orbit around a supermassive black hole.
That alone sounds bad, right? After a massive quantum cataclysm, reality has started to come apart at the seams and parts of parallel universes have started seeping in.
Monsters and memories are merging with your own reality and it's up to you to uncover the events that led to the catastrophe.
Using a 21 hour orbit cycle, you can experience in real time how the monsters shift - see them wracked with fear or torn with insanity, based on your position in relation to the black hole.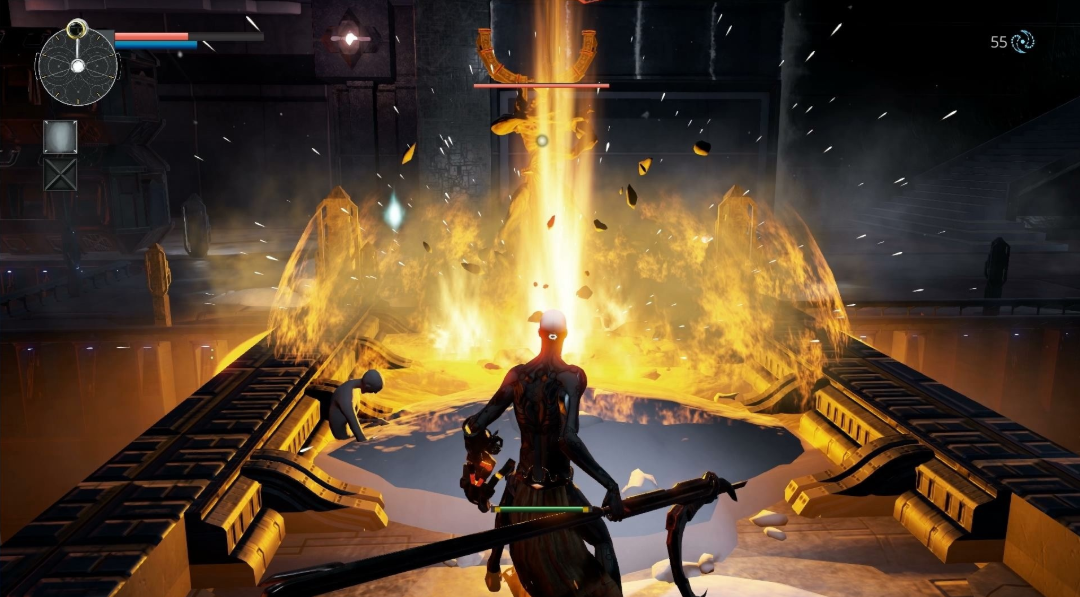 A cataclysmic disaster: Sure, a black hole caused the destruction, but what triggered it all in the first place?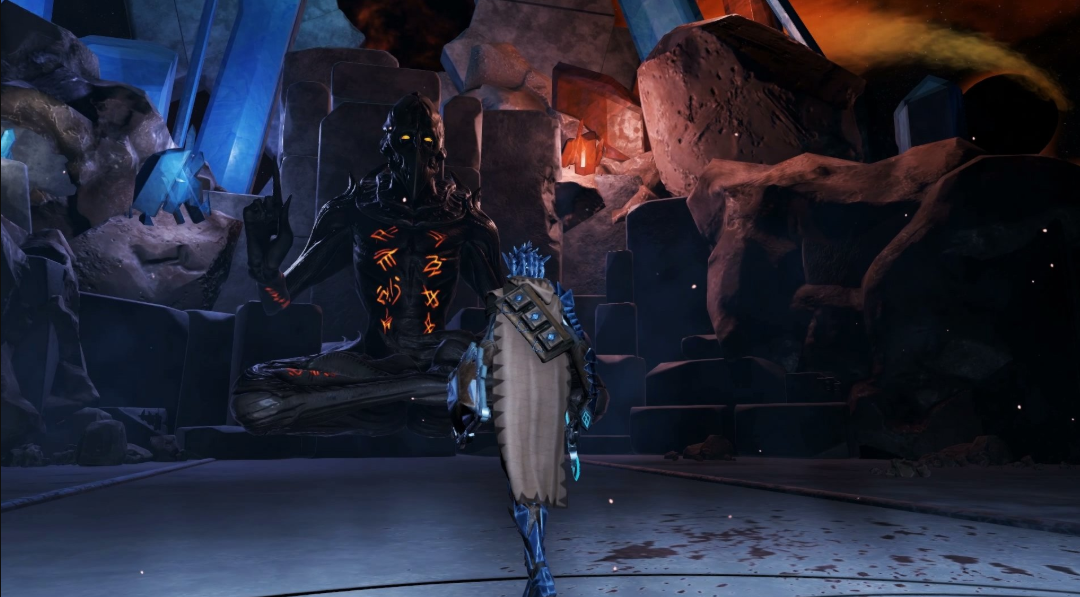 Find out the origins: How do the secrets and mysteries of the other dimensions fit in?
6. Devil May Cry 5
Devil May Cry 5 gameplay
The over-the-top "stylish action" series returns, promising just as much high-octane madness as we've come to expect.
Enjoy the hack-and-slash combat with Dante and Nero's signature weapons, but also some new arrivals designed specifically to entertain - and of course to take down demons.
The plot of the game begins with a massive tree that springs up in the middle of town and then spirals into more insane demonic activity.
Devil May Cry 5 will also feature a new character, V, a cool new addition who seems to summon creatures to fight for him.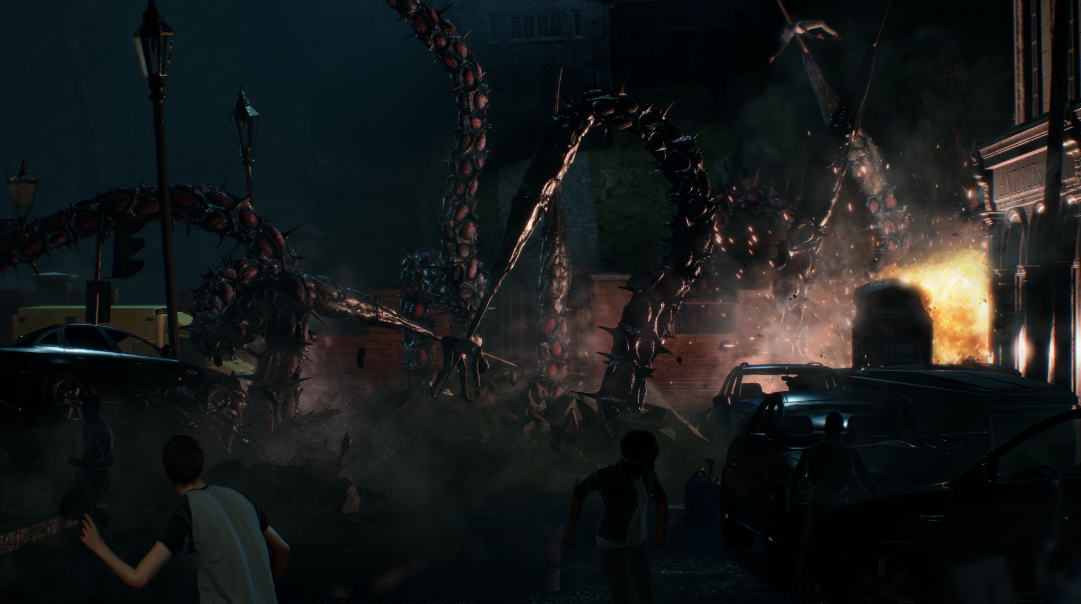 Not a regular tree: The demon roots threatening to wipe out the town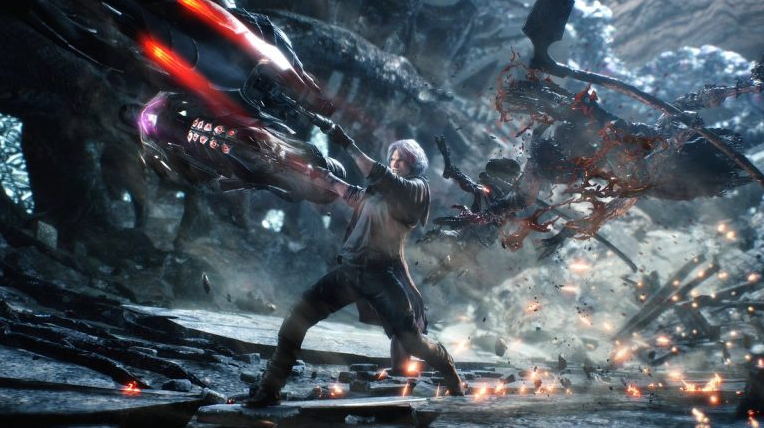 Extreme new firearms: DMC 5's new weapons include a pair of swords that double up as a demon-powered motorcycle
5. EITR
EITR gameplay trailer
Your fate was determined before you were even born, woven together by the Norns. And then shattered by the god Loki.
You play the Shield Maiden, travelling through all nine realms to find your fate.
This action RPG will take you through the world of Norse mythology and challenge you every step of the way.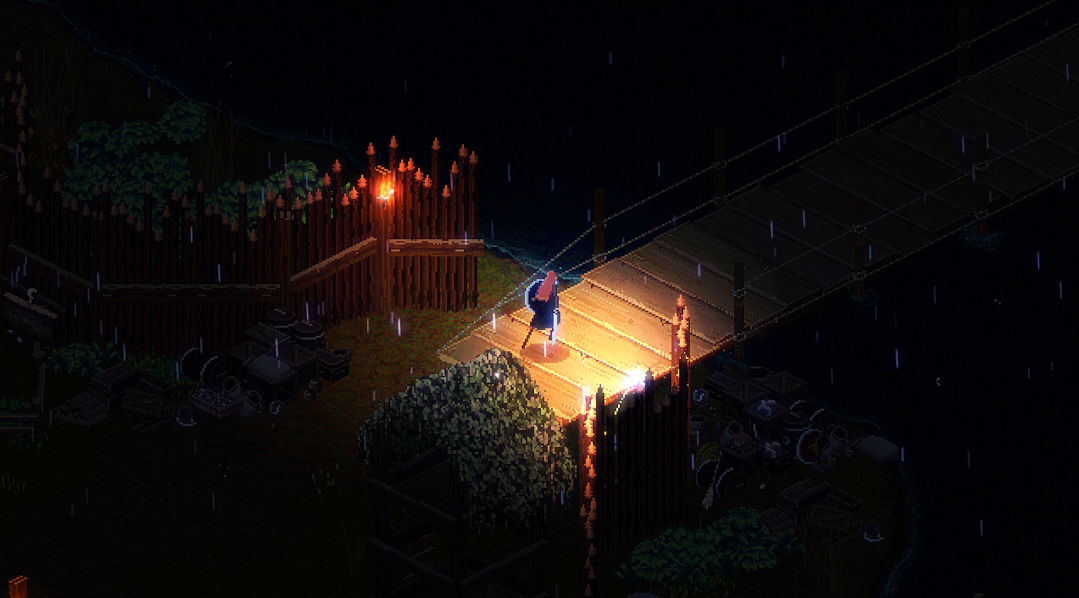 No realistic snow-covered mountains here: Experience the worlds of Norse mythology with beautiful isometric graphics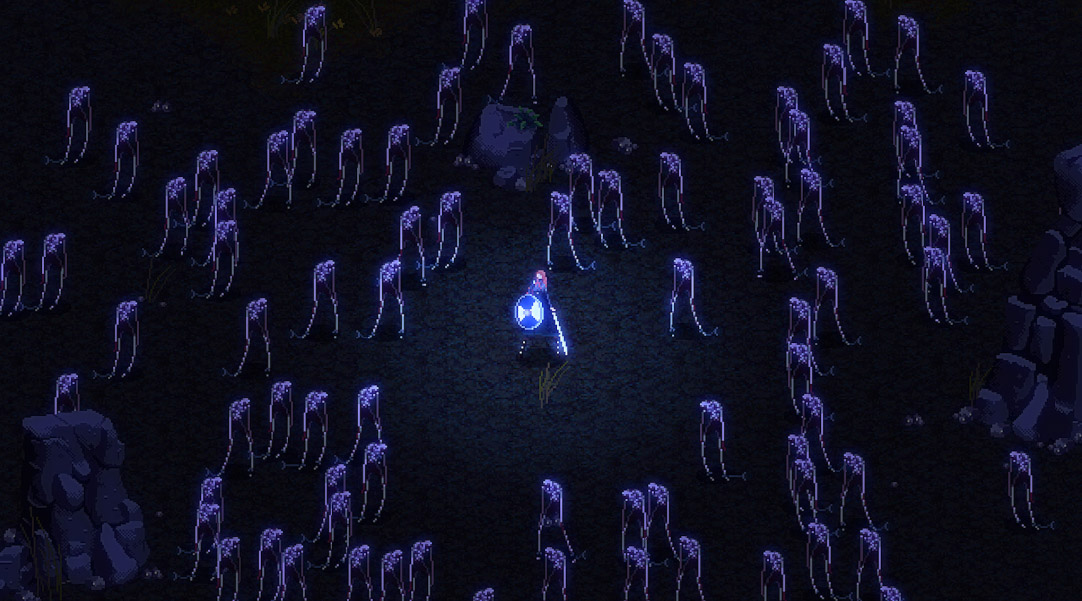 Outnumbered: Encounter enemies in all nine realms
4. Hellblade: Senua's Sacrifice
Hellblade: Senua's Sacrifice gameplay
Senua's story is one of pain, grief and fear. A warrior mourning the loss of her partner, she is determined to confront Hela, the goddess of death to bring him back to life.
The road is long and Senua is tortured by a steady stream of whispering, questioning and sometimes comforting voices.
The world switches between real and psychosis, but the lines get blurrier as demons and vision quests test her dedication to reaching Helheim.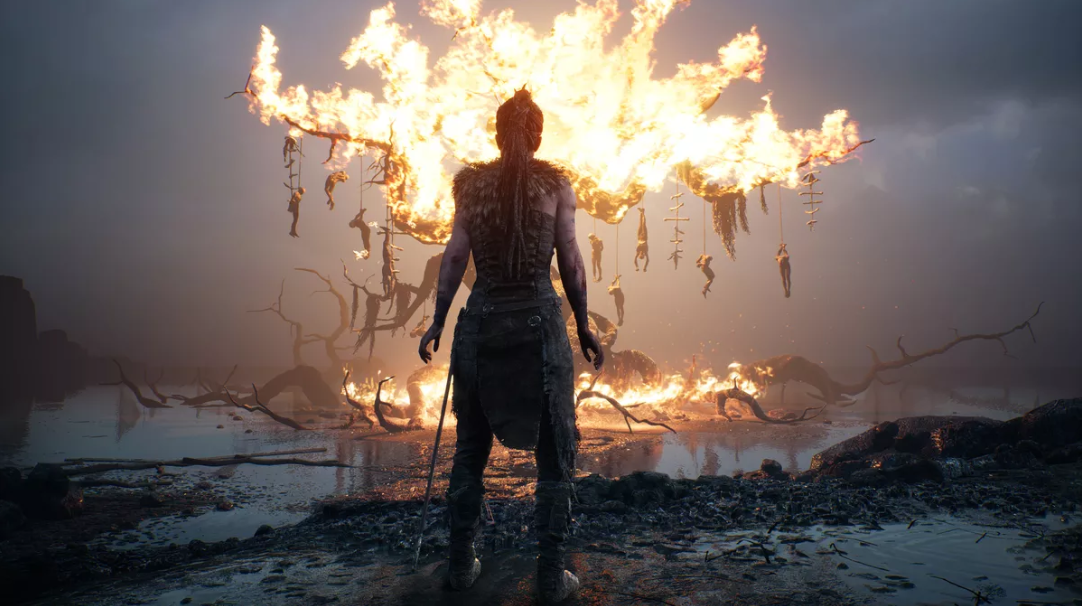 What's actually there, the corpses or the fire? The difference between reality and hallucinations warps back and forth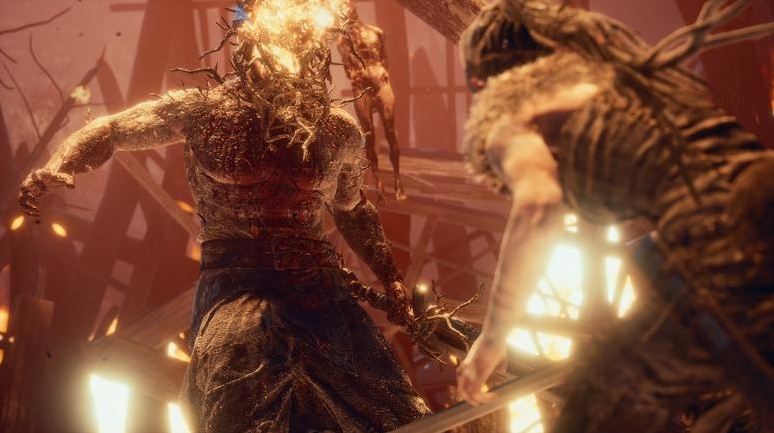 Prove yourself to reach Helheim: Face the trials of the other gods
3. Metal Gear Rising: Revengeance
Metal Gear Rising: Revengeance gameplay
Raiden is 50% human child, 50% cyborg and 100% ninja. Wielding his high-frequency katana, he is an unstoppable killing machine on a revenge quest.
This fast-paced game will let you feel the extreme power as you perfect your katana skills and slice through almost anything in the world.
A collaboration between Kojima Productions and Platinum Games, expect intensity and insanity.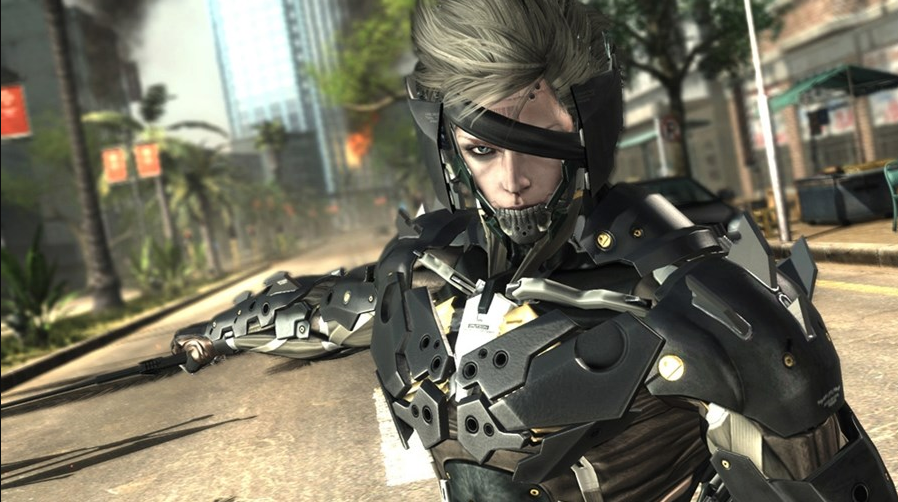 Top agent: Half-cyborg, half-child, full ninja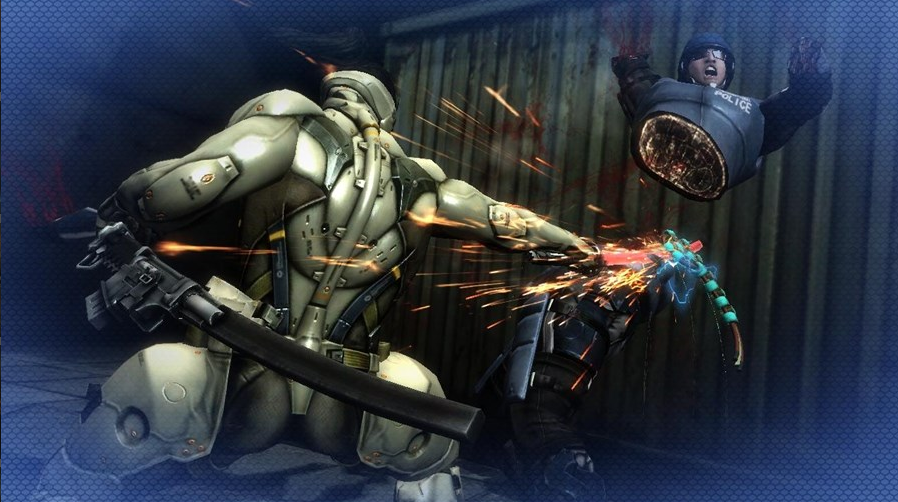 Ultimate weapon: Slice through anything in your path
2. Lords of the Fallen
Lords of the Fallen gameplay
Long ago, the world was ruled by an evil god. When he was defeated, 3 Judges took over and an era of moral absolutism began. Nothing goes unpunished.
You are Harkyn, a criminal who has been offered a chance at redemption when an army of the defeated god rises.
Face powerful enemies and become a hero - and hope that your sins will be forgiven.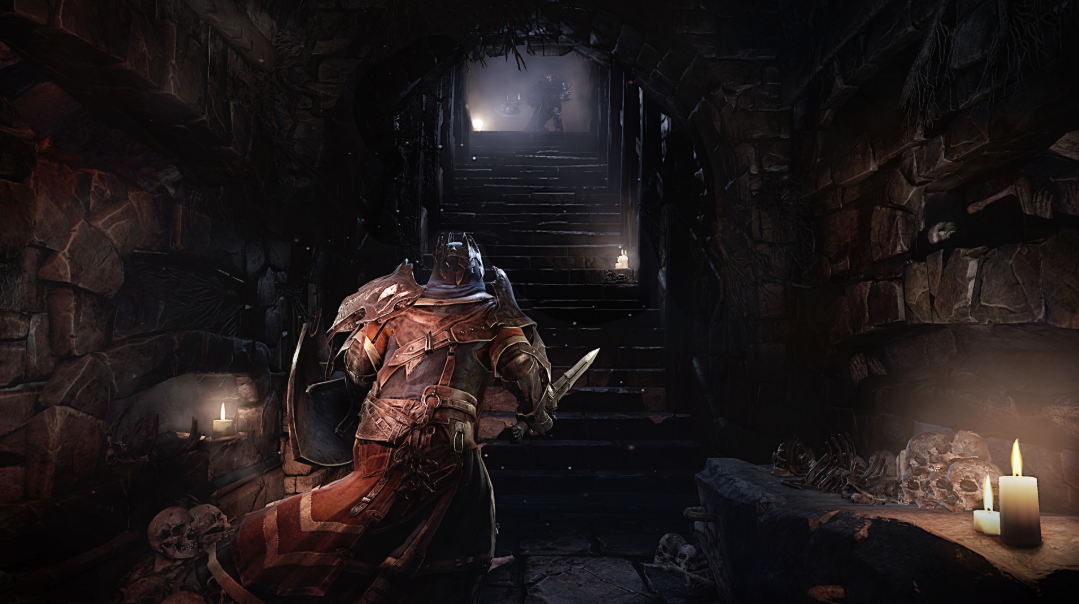 Armies of fallen gods are rarely pretty or easy to defeat: Prepare for challenging encounters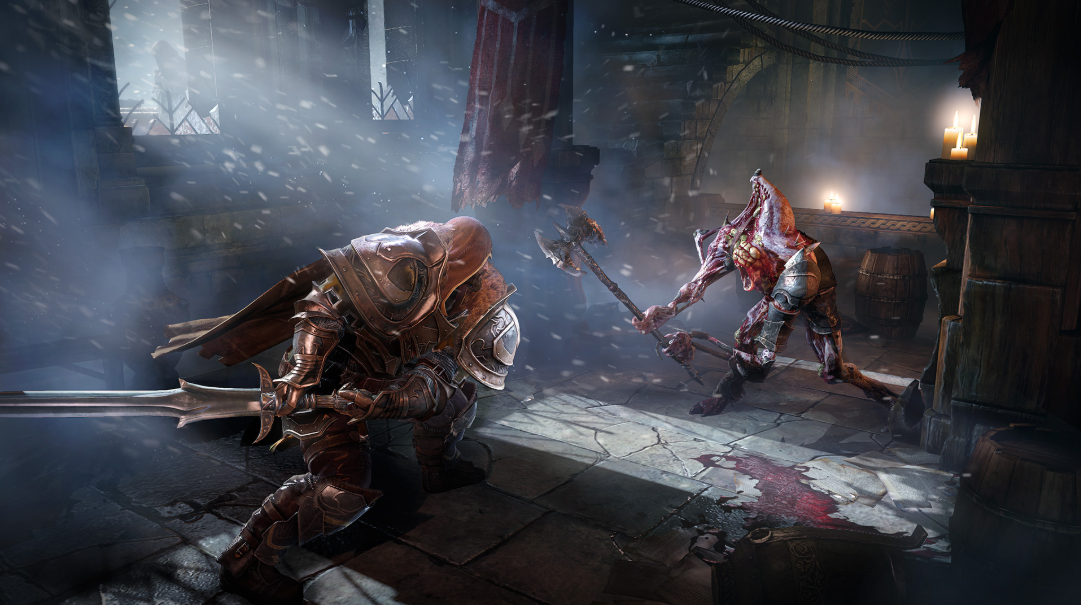 Second chances are scarce here: Can a criminal become a hero?
1. Elder Scrolls Online
The Elder Scrolls Online: Elsweyr - Official E3 Cinematic Trailer
The world of Tamriel is growing and it's not about to slow down.
This online multiplayer RPG takes the massive open world of the Elder Scrolls games and expands it to unlimited possibilities.
Create your own character and play however you like - whether you prefer crafting, battling or exploring, there are more than enough opportunities to forge your own story.
Uncover the truth of Tamriel - and find your place within it.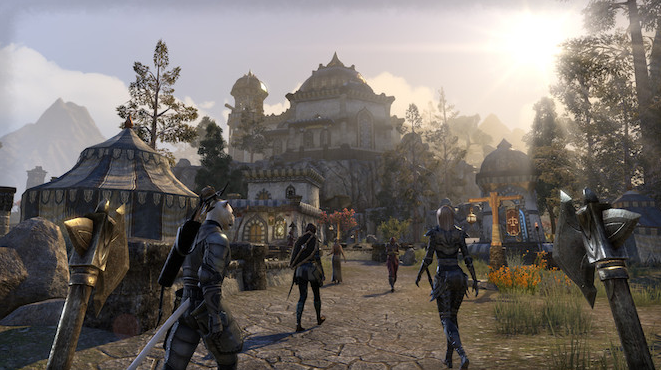 A new, online gaming experience: Share your travels through Tamriel with others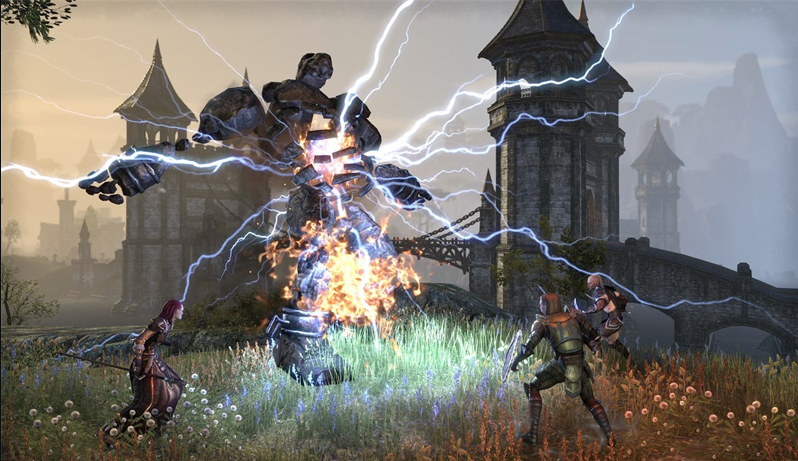 What to do next: Pick from an almost endless amount of quests in this constantly growing online game
You may also be interested in: 
Image Gallery