[Top 5] D&D Best Barbarian Builds That Are OP
Updated: 27 Dec 2021 2:55 pm
There's no gender barrier for this class, you only have to be angry enough
Which are the 5 most OP D&D barbarian builds?
Are you thinking of a new character for your D&D game? If an impulsive bloodthirsty rage is your thing then barbarian is definitely the right choice, also with the perk of being slightly less complicated while still being one of the strongest classes in the game.
In regards to roleplay, it can be really fun either playing into the cliches or subverting them into something unexpected. You can also use some awesome real life historical inspirations when building your character. Any way you look at it the barbarian is by itself a well-rounded class but here I'll teach you how to turn it into something actually kinda OP.
For your ability scores, you should prioritize strength, followed closely by constitution and dexterity with intelligence as your dump stat. Raw it would look like this: strength (15), constitution (14), dexterity (13), wisdom (12), charisma (10) and intelligence (8).
5. Brother bear at will (when you wanna tank as soon as possible)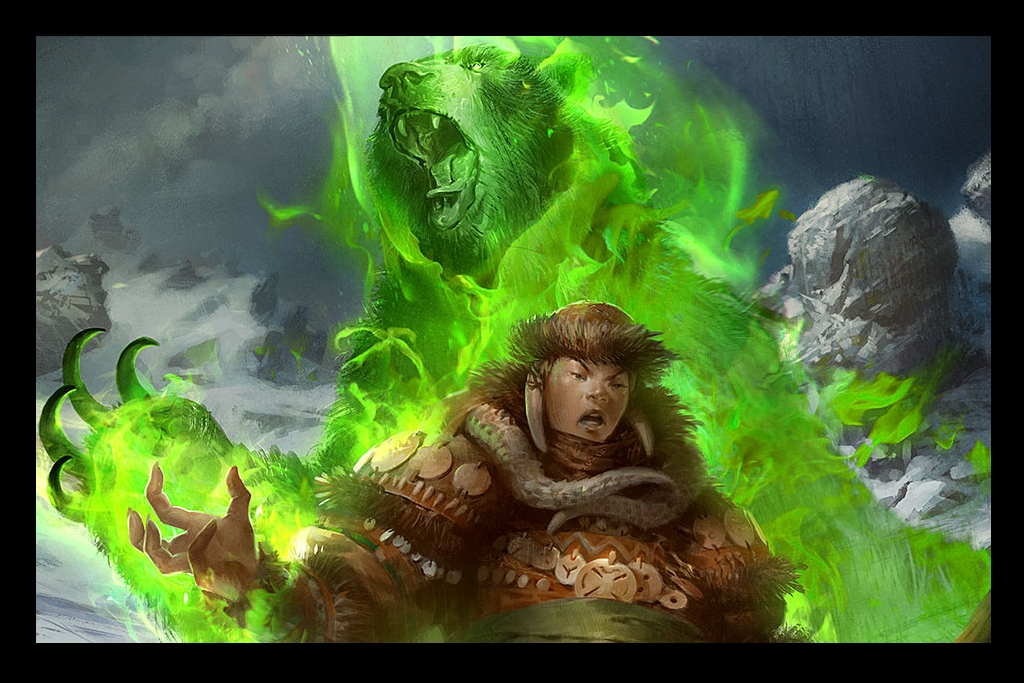 Bears are some of the scariest animals on our planet for a reason.
Barbarian isn't by far the best class to multiclass with a caster, the moon druid being the exception of course. While you can't cast or concentrate on spells while raging, the druid's  Wild Shape can be insanely helpful when tanking for your party, especially at the lower levels. And having access to magic while out of rage can be a lifesaver.
For this build go with a Half Orc Bear Totem Warrior Barbarian multiclassing into Circle of the Moon Druid. This is quite the cool combination for a tank character as you can take damage in your Wild Shape and then turn back with no damage to your character, at the lower levels this is insanely useful and can turn you into a menacing meat shield that bites back.
The Half Orc is one of the best races to play as barbarian as it gives you a +2 to your strength and +1 to your constitution. Besides that, you also get Darkvision, proficiency in intimidation, Relentless Endurance (so when you get to 0 hp but aren't killed you drop to 1hp instead) and Savage Attacks (an extra damage dice when you crit with a melee weapon).
Already at first level Barbarian you get to Rage, also you get Unarmored Defence so that you don't really need armor.
Come 2nd level and you'll have Danger Sense (advantage on dexterity saving throws) and Reckless Attack (advantage on your first attack on your turn if you're using a melee weapon, but your enemies will have advantage to hit you until your next turn).
Choose the Bear as your Totem animal on the third level to gain resistance against everything but psychic damage.  Then in the 14th level pick the Wolf Totemic Attunement to knock a large or smaller creature prone when you hit it with a melee attack.
In 5th level, you get the oh so sweet extra attack and on the 7th you have advantage in initiative rolls.
With 6 druid levels you get some spells and with the Circle of the Moon you can literally turn into a raging bear that is an excellent tank and at 6th levels your attacks while transformed count as magical too.
Reference links:
https://www.hipstersanddragons.com/barbarian-build-5e-dnd/#best-stats
https://roll20.net/compendium/dnd5e/Barbarian#content
https://roll20.net/compendium/dnd5e/Druid#content
http://dnd5e.wikidot.com/druid:moon
http://dnd5e.wikidot.com/barbarian:totem-warrior
4. Sugar Baby with anger issues (if you want some magic, useful skills and a lot of roleplay flavor)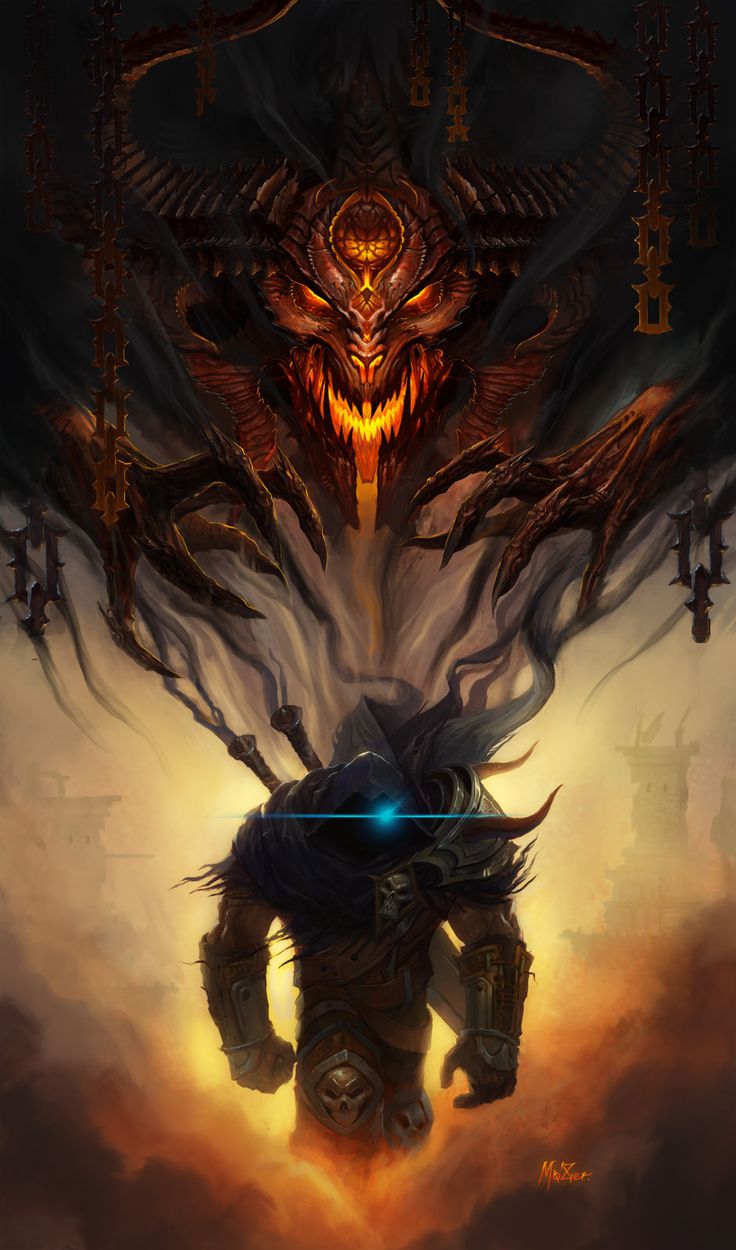 Magic can always be VERY useful, especially if it doesn't require concentration.
The warlock is an interesting class to dip into and combine with the raw power of a barbarian. With this combo you should up your charisma a little more to help with spells, but it'll give you some nice flexibility in regards to range. Toss around some Eldritch Blasts if the enemy isn't within the reach of your ax yet instead of rolling for something like a javelin throw.
Go for a Human Variant Totem Warrior Barbarian multiclassing into Hexblade Warlock. This multiclass'll give a lot of bonus to attack and damage rolls as well as a pretty cool magical weapon and the Armor of Agathys spell so that you are almost always causing damage.
 
The human variant, besides the customizable bonus, will get you a free feat that you can use to get Dual Wielder to use two weapons and get a +1 to your AC or Great Weapon Master if you prefer the bonus to the damage.
With 8 levels of barbarian you already get a lot of awesome skills, especially rage, but also Unarmored Defence, Danger Sense, Reckless Attack, the Bear totem animal, Extra Attack and Feral Instinct.
With the warlock multiclass you already get spells, but also Eldritch Invocations. In 12 levels you should get Eldritch Smite (extra damage to your Eldritch Blast by burning spell slots), Relentless Hex (to teleport under certain circumstances), Thirsting Blade (attacking twice with the pact weapon), Improved Pact Blade (+1 to damage and attack rolls), Lifedrinker (extra damage) and Devils Eyes (seeing normally in magical darkness).
Pick the Pact of the Blade to get a magical weapon that you can conjure and the Hexblade Patron to get features like Hexblades Curse (bonus to damage rolls against the cursed and a crit on a 19 or 20) And Armor of Hexes (the possibility of dodging the attack of the cursed).
Use and abuse of the spell Armor of Agathys, it's not a concentration spell and deals damage when someone hits you.
Reference links:
http://dnd5e.wikidot.com/barbarian:totem-warrior
https://www.hipstersanddragons.com/barbarian-build-5e-dnd/#best-stats
https://roll20.net/compendium/dnd5e/Barbarian#content
https://roll20.net/compendium/dnd5e/Warlock#content
http://dnd5e.wikidot.com/warlock:hexblade
3. Flurry of Blows (for when you like to hit again, and again and again)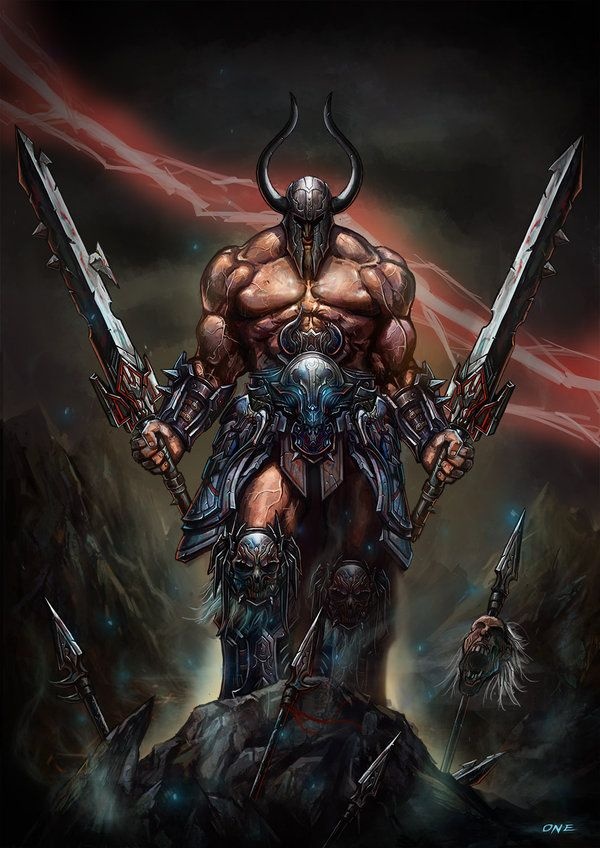 Might seem redundant to use both these classes in the same characters build, but it's not, they only complement each other insanely well.
Fighter is a very useful class to multiclass into, even if just a little bit. This build is especially great if you love to have multiple attacks early on. If you don't hit the first time you can just try, try, try and try again, chances are you'll hit eventually. Plus the damage when you manage to hit them all is way too sweet to resist.
For this one go with Human Variant Path of the Zealot Barbarian multiclassing slightly into Fighter. This beauty will leave you with a character that is insanely hard to truly kill and has a good amount of attacks, especially if a caster of your party decides to use Haste on you.
With the feat from Human Variant I'd go with the Dual Wielder feat.
Along with our good old rage, Unarmored Defence, Danger Sense, Reckless Attack and Feral Instinct you'll have Brutal Critical (bonus damage to your critical melee attacks) and some more rage upgrades.
The Zealot Path gives you Divine Fury (extra damage to your first attack while raging) at 3rd level,  Zealous Presence (advantage to you and your allies) at the 10th level as well as some other skills that make you VERY hard to kill.
Dip 2 levels into fighter to get the Two-Weapon Fighting Style (add your ability modifier to the damage of the second attack), Second Wind (instant healing) and Action Surge (extra action once per long rest).
Reference links:
https://www.hipstersanddragons.com/barbarian-build-5e-dnd/#
https://roll20.net/compendium/dnd5e/Barbarian#content
https://roll20.net/compendium/dnd5e/Fighter#content
http://dnd5e.wikidot.com/barbarian:zealot
2. The Brute (because in the end a 20th level barbarian is something to be very afraid of)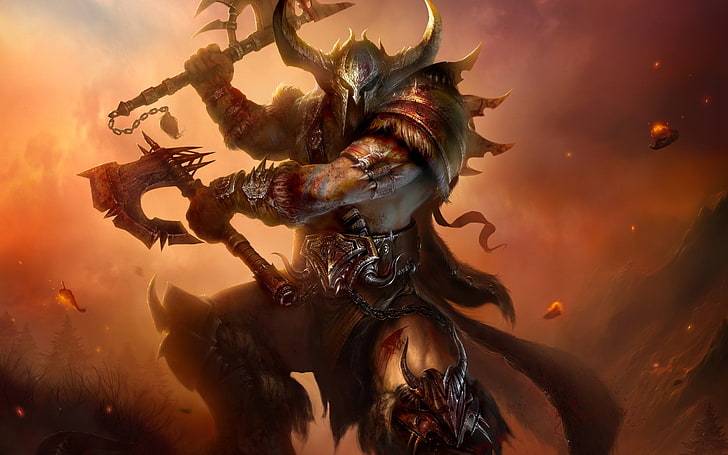 Simple does not mean weak. This build might sound cliche, but that only depends on how you play the character.
If you're playing for the long game and want to level up your character all the way this is the answer. With this you won't have to worry too much with combined mechanics and still get a lot of power to play with.
Simple is good for this one, go with a Human Variant Path of the Totemic Warrior Barbarian. The barbarian is beautiful in it's relative simplicity, not needing any multiclass to give you a very powerful and fun to play character.
With the human variant pick the Dual Wielder again to increase the number of attacks you can make.
All those awesome feats we talked about before, from rage to Unarmored Defence, Danger Sense, Reckless Attack, Feral Instinct and Brutal Critical. But now at the end you get a +4 to your strength and constitution as well as increasing their maximum scores.
Pick the bear totem on third and sixth levels  for resistance to almost all kinds of damage and advantage on strength checks and the wolf on the 14th level to knock down enemies with a bonus action when you hit them.
Reference links:
http://dnd5e.wikidot.com/barbarian:totem-warrior
https://www.hipstersanddragons.com/barbarian-build-5e-dnd/#
https://roll20.net/compendium/dnd5e/Barbarian#content
1.  Street Smarts Savagery (the unorthodox combo that works surprisingly well)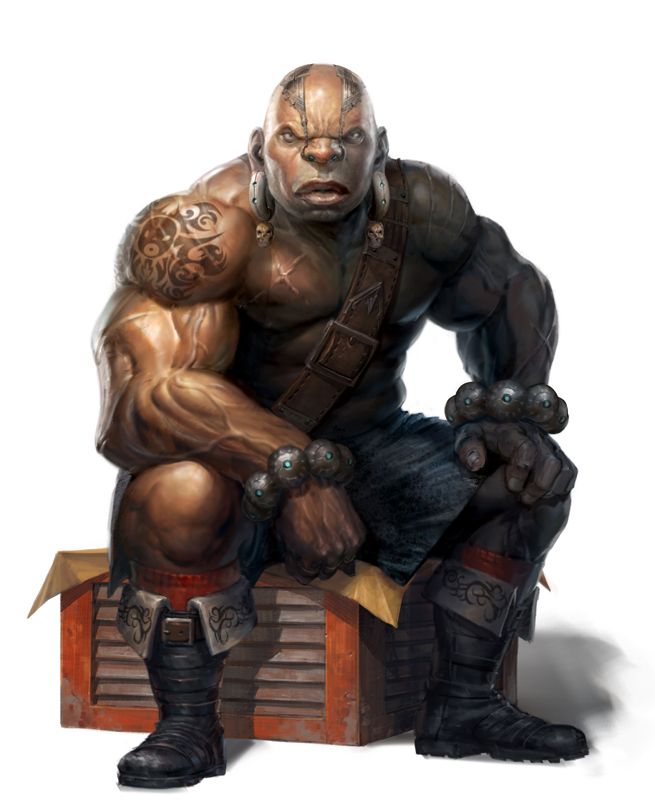 No one said you have to stick to stereotypes, breaking them can sometimes be your best choice ever.
Usually these two are opposite in personality in a party but together they make a force to be reckoned with. The barbarian brings some more durability and the rogue a finesse that is awesome to mix in character. 
For this wonder duo go with a Half Orc Path of the Totemic Warrior Barbarian multiclassing into a Swashbuckler Rogue. Even with only the first few levels of each of these classes you already have a character full of bonuses that'll get more and more powerful as time goes on in the game.
The Half Orc'll get you +2 to your strength and  +1 to your constitution as well as some cool other features I've already described.
Then get 11 levels of the previous build mixing with 9 from the rogue. Besides all the awesome things from the barbarian like good old rage, Extra Attack and the works, the rogue will get you 4 expertises by level 6.
At the first rogue level you already have Sneak Attack (extra damage when you have advantage), then at the 2nd you get Cunning Action (dash, disengage or hide with your bonus action). Level 5 will grant you Uncanny Dodge (use your reaction to halve the damage made to you) and the awesome Evasion (half or no damage to you under certain circumstances) at the 7th level.
With the Swashbuckler you'll have Fancy Footwork (if you make a melee attack against a creature itcan't make opportunity attacks against you for the rest of your turn) and Rakish Audacity (bonus to your initiative and a new way to use sneak attack) right from the get-go.
Reference links:
http://dnd5e.wikidot.com/barbarian:totem-warrior
https://www.hipstersanddragons.com/barbarian-build-5e-dnd/#
https://roll20.net/compendium/dnd5e/Barbarian#content
https://roll20.net/compendium/dnd5e/Rogue#content
http://dnd5e.wikidot.com/rogue:swashbuckler
You may also be interested in: 
Image Gallery