[Top 10] Best Online TCGs That Are Excellent (2021)
Updated: 10 Dec 2021 8:10 pm
Deck out your backlog with these awesome card games!
Trading card games are one of the oldest forms of gaming, so it's no surprise that they made the jump over to digital. Despite not being held in our hands anymore, the fun and creativity are still the same as ever. Today, we're listing 10 of the best card games that are out right now, ranging from the usual PvP affairs to full-scale single-player adventures.
10. Eternal Card Game (PC, Xbox One, Android, iOS)
Simple name for complex fun
Cowboys and magic clash in this game developed by Dire Wolf Studios.  Eternal Card Game offers hundreds of cards with quick and intuitive gameplay. All gameplay modes are free to play, and no cards are disallowed. It's the wild west of card building, and for those who adore that sort of freedom, this fast-paced action card game is for you.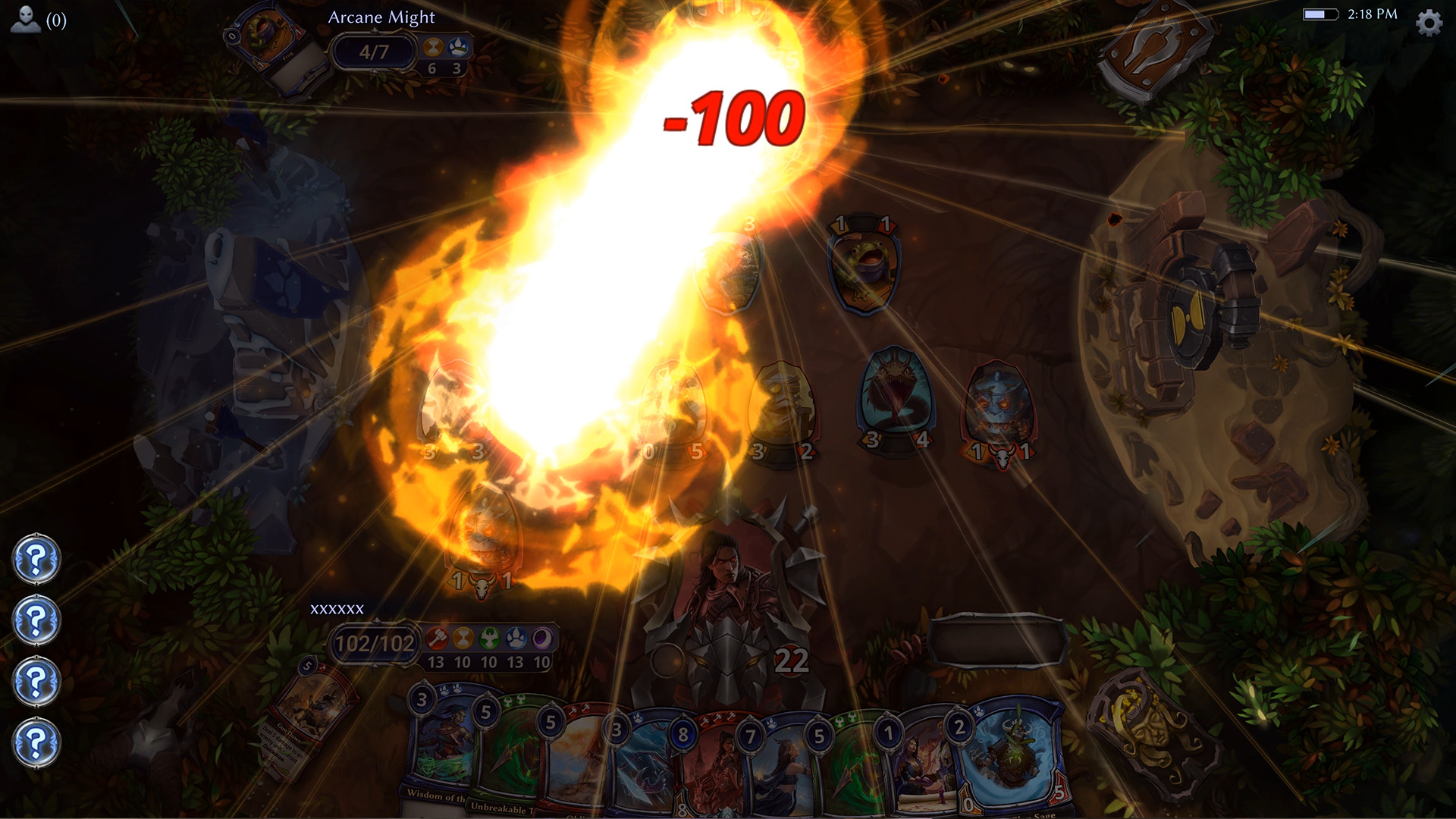 This card game may be eternal, but your opponent sure isn't.
9. Kards (PC)
History is getting rewritten!
For those looking for a change of pace from monsters, magic, and knights, Kards offers a unique new world to play cards in WWII Earth.  The developers at 1939 games give their players a completely new experience using familiar mechanics. 
Familiar trading card gameplay is seamlessly combined with the tactical diversity and strategic depth of a wartime game. Make use of real-life battlefield tactics used by real soldiers in your decks and playstyle.  If you love history and card games, this game is for you.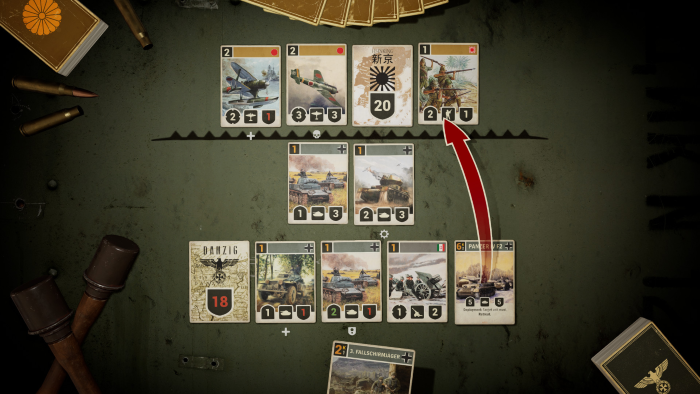 Time for a Blitzkrieg!
8. Elder Scrolls Legends (PC, PS4, Xbox One, Android, iOS, Switch)
Don't need CHIM to see how good this is
This free-to-play game from Bethesda brings the world of Elder Scrolls to the card game scene. Journey through familiar locales such as Skyrim, Elsewyr, and Morrowind in this richly developed card game. The game has campaigns against AI opponents, telling tales within the world of Elder Scrolls. 
A Rune and Prophecies system is also integrated to make this card game stand out. Cards also level alongside you, growing stronger as you defeat more opponents. For those who love Elder Scrolls, this TCG is a must.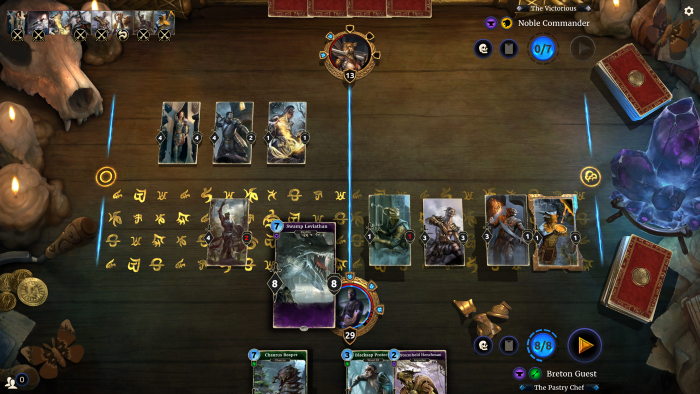 I'm not making an arrow in the knee joke.
7. Gwent (PS4, Android, PC, Xbox One, iOS)
Toss a coin for your deck.
The developers of the legendary Witcher series finally bring the universe of Witcher into card form. What started as a simple card game within Witcher 3 has finally become a standalone game after intense demand from their player base. 
Collect iconic heroes in the Witcher universe such as Geralt, Ciri, and Yennefer to defeat your foes. Deceive your opponents with spells and special effects, or overwhelm them with raw strength and numbers. For those who love the Witcher, toss a coin to this Witcher card game.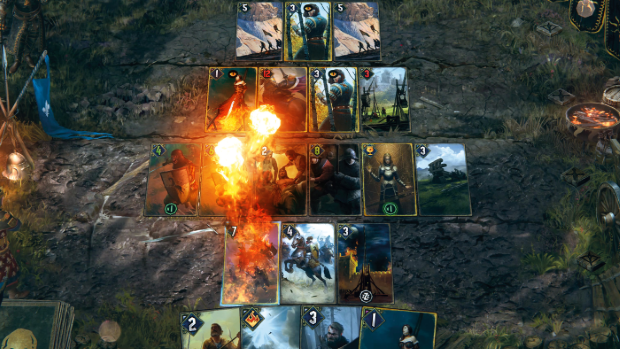 When the minigame is so good they make it a full game.
6. Shadowverse (PC,iOS,Android)
Anime hype!
Developed by Cygames Inc., Shadowverse is Japan's no. 1 strategic card game and is tailor-made for card gamers by card gamers. Explore eight different classes and build your unique playstyle within that class. 
Play as Isabelle and conjure spells to achieve victory, or destroy your foes even in death as Urias. With beautiful animations and a focus on strategy over RNG elements, Shadowverse is a great card game to get yourself lost in.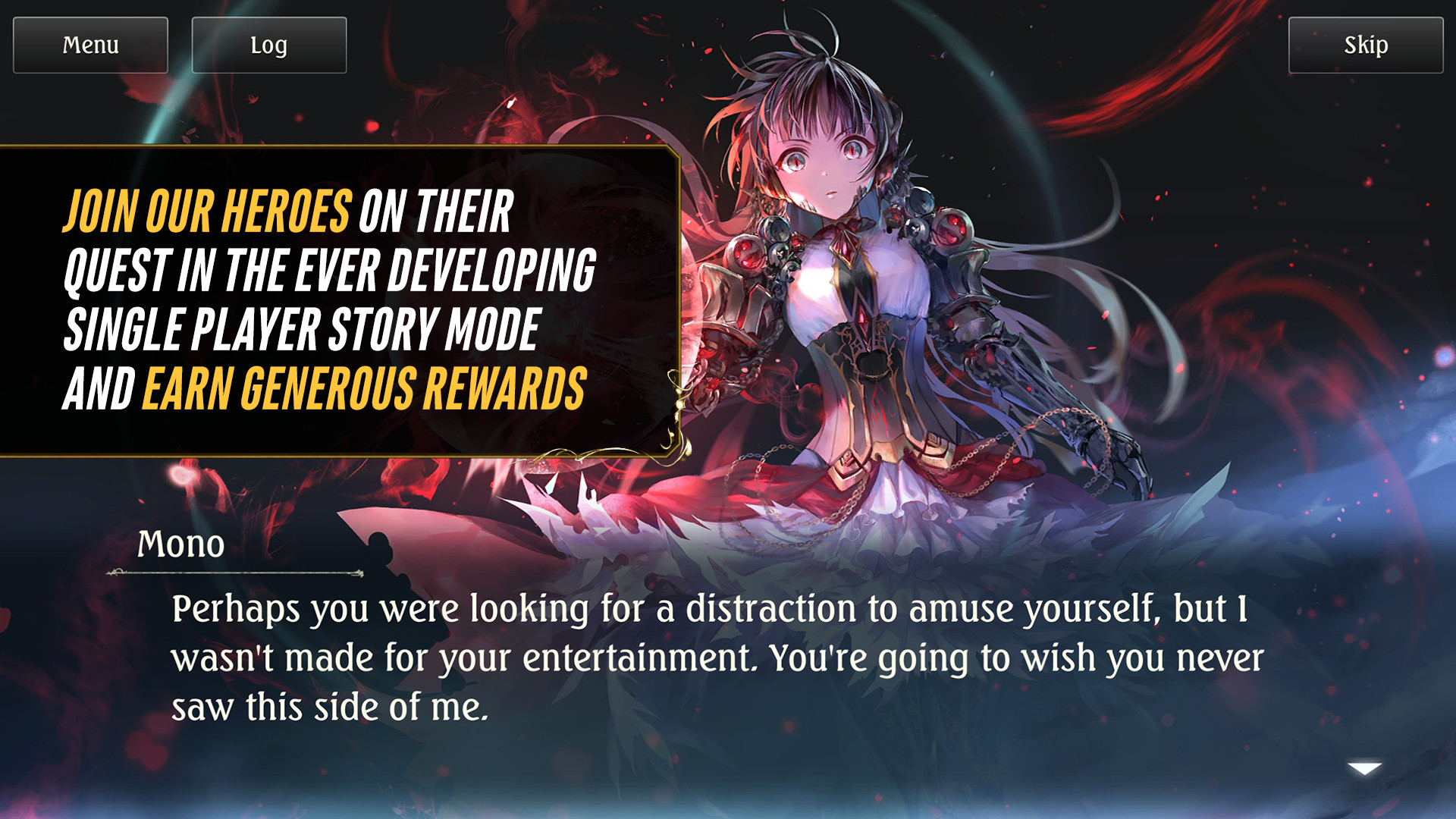 I have the power of the gods and anime on my side!
5. Monster Train (PC, Xbox One, Switch)
Might actually want to ride a train now.
Remember Hell? Yeah, that big, fiery pit of suffering and malicious intent? Yeah, it's like frozen now. It's up to you to defend the last burning pyre of hell from the forces of Heaven, because surprise, you're the bad guy! Hop on the tracks of Monster Train, developed by Shiny Shoe, and restore the fires of hell with your deck of cards. 
Choose your route carefully, as they dictate what cards you get and who you fight along the way. For those looking for a trip to hell that doesn't involve torment and suffering, this game is for you.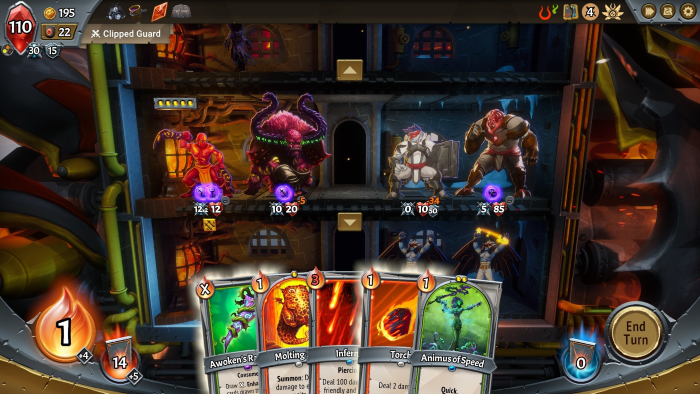 All aboard the hype train for Monster Train!
4. Slay the Spire (PC, Android, iOS, PS4)
The spire calls.
The developers at Mega Crit Games mixes deck building with roguelike in this tower conquering adventure. Slay the Spire has you fight the ever-changing Spire, filled to the brim with various monsters and traps. Use relics alongside your unique deck to climb one more floor on your run. With every new relic and card, your strength grows and the evil at the top of the spire becomes ever closer.
If you're a fan of roguelikes, this fun mix of card games and roguelike should be an enjoyable time.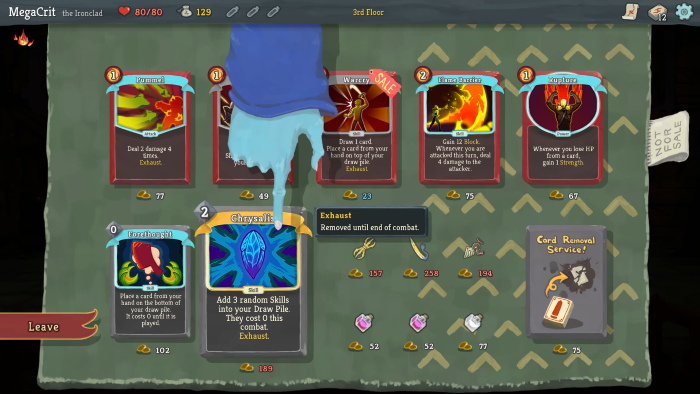 Probably shouldn't rely on RNG after my 137th run.
3. Thronebreaker (PC, Android, PS4, iOS, Xbox One, Nintendo Switch)
When you play the game of thrones, you win or you deck out.
Don't confuse this game with the iconic Gwent! This new card game from CD Projekt Red is a single-player RPG with a huge focus on narrative and choices. In this game, you play as Meve, a jaded war veteran and the ruler of the two Northern realms of Lyria and Rivia. With the Nilfgaardian army massing at her gates, Meve must confront both the future of war and the sins of her past in this gripping 30-hour adventure.
If you're wanting a new story in the world of Witcher, this game will scratch that particular itch.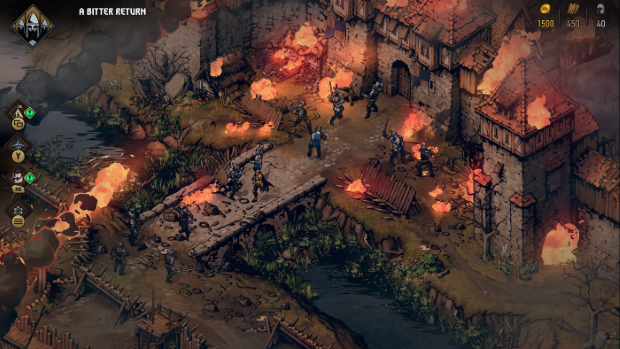 Surprise, it isn't JUST a card game!
2. Magic: The Gathering: Arena (PC, Android, iOS)
The dad of modern TCGs.
The card game that destroyed a million wallets is finally here in digital form. Do you really need an introduction? Well, yes, that's my job, so here I go. MtG Arena, developed by Wizards of the Coasts, brings the planes of Magic to the digital world. Start with 15 uniquely crafted decks and hone your favorite playstyle. 
Do you want to rush down your enemies with a red deck of Goblins and Demons? Direct the flow of battle with a blue control deck, countering spells and nullifying your opponent's minions? Whatever color combination you choose, the forefather of modern TCGs has something for every player to enjoy.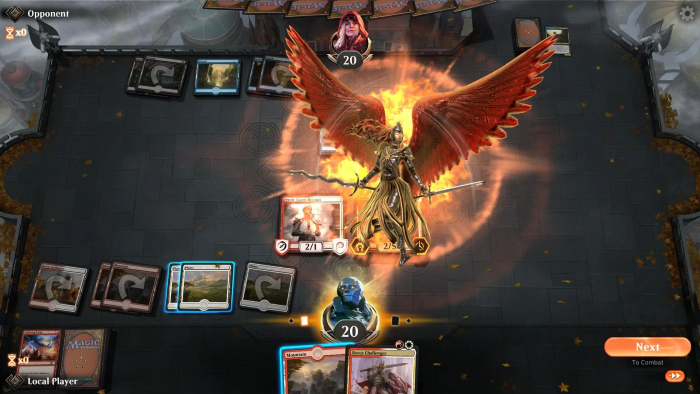 Angels are the best deck, you can't change my mind
1. Legends of Runeterra (PC, iOS, Android)
Literally better than League.
With the explosive success of Riot's Netflix venture, Arcane, it's time for people to NOT play League of Legends and instead play the infinitely less toxic Runeterra. It's like all the fun lore of League without the hellish experience of actually playing League of Legends. Collect iconic characters from the world of Runeterra and defeat your foes with a variety of decks. All these decks, of course, are based around factions found within Runeterra. 
Do you prefer the wacky science hijinks of Zaun, or do you like crushing your enemies with the might of Noxian armies? Whatever the case, the important thing here is that you're enjoying League lore without exposing yourself to a League pub game.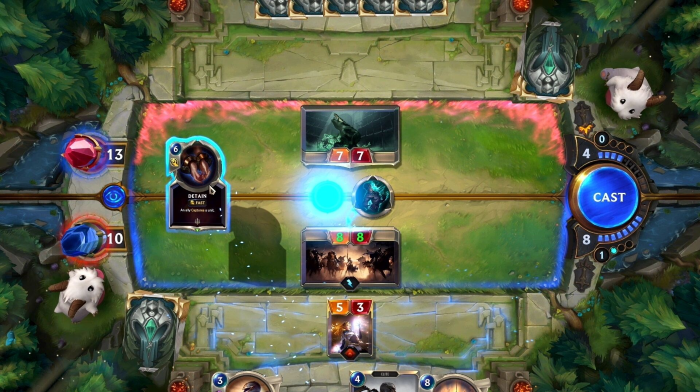 Good to know Lux is broken here too.
Image Gallery