[Top 25] Batman: Arkham City Best Settings
Updated: 16 Nov 2021 4:39 pm
Batman looking good as usual
Batman: Arkham City landed in 2011 and blew the minds of gamers around the world. Being no doubt one of the best open world games to date, Batman: Arkham City is still loved to this day! Many gamers love to play and replay this masterpiece because the graphics and gameplay were so unreal at that time. That this game still stands as a masterpiece till today.
You might own a budget potato PC or a high-end beast gaming rig. In this post, we'll discuss running Batman Arkham City on both of these choices while including a middle way for people with a medium-end PC. Before we step into the technicalities, take a peek at the minimum and recommended specifications of Batman Arkham City.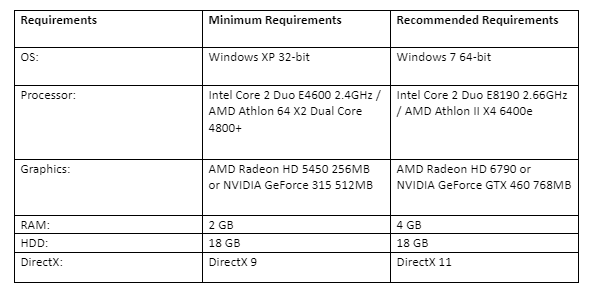 Now that you're aware of the specifications required to run Batman Arkham City. Let's take a look at the best settings according to your PC.
Settings For Low-End PC:
While most gaming PCs nowadays are rocking Windows 7, 10 and some even Windows 11! There might be a few gamers with a pretty low budget for gaming. Fortunately for them – Batman Arkham City can run on Windows XP too! 
So if you have a Core 2 Duo with a low end GPU, you can easily run Batman Arkham City. But one thing you need to realise is that you will have to compromise on quality. Here are the settings that will help you get the most stable gameplay.
Set Textures and Details to Low
Set the game resolution according to your screen.
If your game stutters at screen resolution then try lowering it by one scale at a time.
Set Anisotropic Filtering off.
Run the game in Windowed mode.
Medium End Settings:
If you have a gaming PC from the last generation – within the previous decade. Then you can get the performance and quality setting of Batman Arkham City. The priority for any setting are the game FPS. When you have 30 or 60 FPS stable in a game, then you can move towards resolution and quality. Depending on the specs you have in your PC. Try giving the following settings a shot.
Run the game in Windowed borderless.
Set your game's resolution same as your screen.
Set Textures and other details to Medium.
Particle and Water detail can be set to Low.
Set Anisotropic Filtering off.
High End Settings:
If you have a gaming system created with parts released within 5 years, then you can run Batman Arkham City the way it was meant to be played on PC. If you have a decent gaming PC then you can not only play Batman Arkham City on the max settings – you can even mod it to enhance textures and lightings further to make the game even more realistic!
Let's check out the best performance and quality settings for Batman Arkham City.
Set Textures and All available details to Maximum.
Set Anisotropic filtering to x16.
Play the game in Fullscreen.
Select the resolution of your Screen.
Conclusion:
Batman Arkham City is a game that is a class apart and rightfully the game of the year. The open world game is revered as one of the best video games to ever land on PC. It is a game with amazing graphics, outstanding gameplay and outclass story – Batman Arkham City is the whole package. I hope you found this article helpful in selecting the best Arkham City setting according to your PC.
Image Gallery