[Top 5] Albion Online Best Armors That Are Excellent
Updated: 02 Dec 2021 1:20 am
Don't let the beauty of some armor fool you, they can still pack a real punch!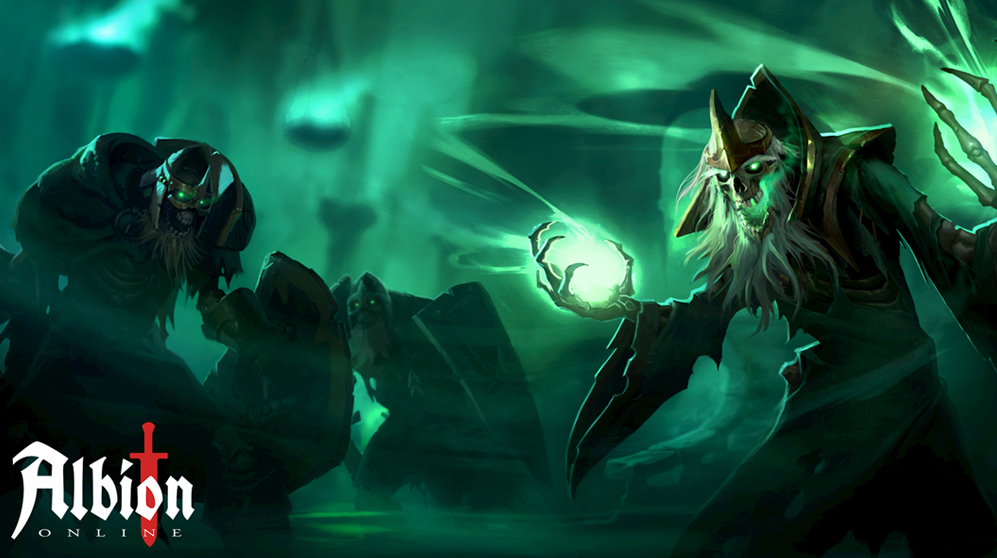 With great power comes great loot
Albion Online is filled with many different pieces of armor, all of which can be mixed and matched in whatever way you want. In this list, I am going to focus on the individual pieces as opposed to the overall build. These 5 pieces of armor are some of the absolute best on the market and can be used in a wide variety of playstyles and builds. You are guaranteed to increase your performance if you use these items efficiently, so put these on, get out there and kick some serious butt!
5. Mercenary Jacket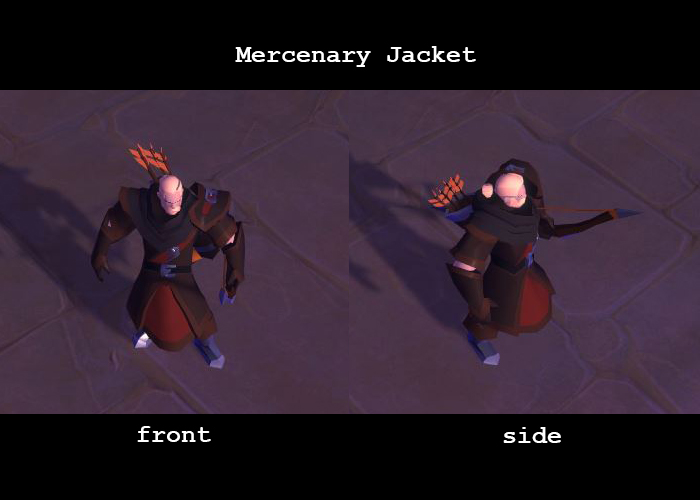 The Mercenary Jacket is a wonderful piece of armor at any stage in the game. It can be of particular use to newer players due to its low cost and its prevalence in many lower-cost builds. The benefit of the Mercenary Jacket comes almost entirely from its special ability Bloodlust. When activated, every attack you do will return health to yourself. This is extremely powerful, especially with a fast-attacking weapon like a bow. Due to its all-around nature, the Mercenary name seems to be a solid fit for this badass leather jacket. 
What makes this armor great:
Low cost but extremely useful
HP regen on every attack while Bloodlust is active
Mercenary Jacket Stats (Tier 5):
Type: Leather
Armor: 163
Magical Resistance: 163
Max Energy: 31
CC Resistance: 102
Special Ability: Bloodlust (click for description)
4. Assassin Jacket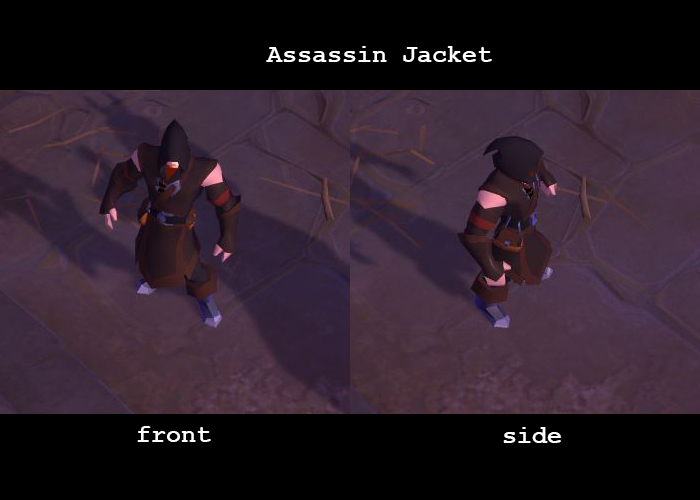 The Assassin Jacket is another leather piece of body armor. As such, many of the stats and abilities will be fairly similar to the Mercenary Jacket or any other leather body armor. What sets the Assassin Jacket apart is its ability to turn you invisible. Obviously, this is as powerful as it would be in any other game. When invisible, you cannot be targeted by enemies and it gives you a chance to surprise a foe or even run away safely from a gank. If you want to lurk around in the shadows, this is the jacket for you.
What makes this armor great:
Viable for offense and defense
Intuitive to use, beginner-friendly
Assassin Jacket Stats (Tier 5):
Type: Leather
Armor: 143
Magical Resistance: 143
Max Energy: 31
CC Resistance: 95
Special Ability: Ambush (click for description)
3. Specter Hood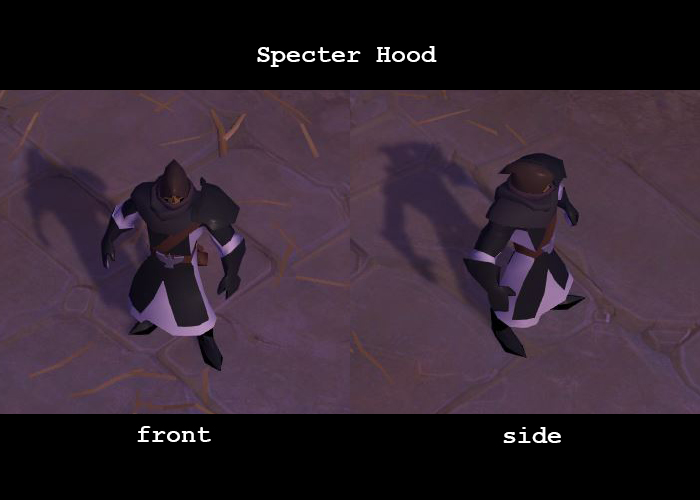 The Specter Hood is a fairly unique item of armor. At first glance, it may not seem very powerful but believe me, it is one of the most used items at high-tier PvP for a reason. The Specter Hood essentially allows you to reset your chest armor's ability cooldown. Imagine you are wearing the Mercenary Jacket mentioned above, you engage your Bloodlust and you are essentially invincible for a few seconds. Now, add in the Specter Hood and its ability to reset the Mercenary Jacket's ability cooldown. You are now invincible for twice as long! Do not overlook this piece of gear, it is one of the strongest headpieces on the market.
What makes this armor great:
Opens up the door for creative builds and playstyles
Can have the element of surprise which might tip a fight in your favor
Specter Hood Stats (Tier 5):
Type: Leather
Max Hit Points: 200
Max Energy: 69
HP Regeneration: 2/s
Energy Regeneration: 0.87/s
Special Ability: Flash of Insight (click for description)
2. Royal Boots
The Royal Boots, like the Specter Hood mentioned above, are expensive, but they are worth the cost almost every time. It may not seem like a big deal. All boots have some kind of speed boost ability right? What makes the Royal Boots any different? Well, it all comes down to their special ability, Royal March. This unique ability is one of if not the fastest speed boosts in the game. So not only are they the fastest, but because they are plate boots, you will receive a higher HP increase than a leather or cloth pair of boots. The Royal Boots are used in almost every viable high-tier build, so do not sleep on these, and make sure you save up the silver to buy several pairs. It will be worth it, I promise.
What makes this armor great:
Very fast boots allow you to catch enemies easily
Plate boots have benefits over leather and cloth
Royal Boots Stats (Tier 5):
Type: Plate 
Max Hit Points: 185
Max Energy: 19
HP Regeneration: 1.9/s
Energy Regeneration: 0.24/s
Special Ability: Royal March (click for description)
1. Cleric Robe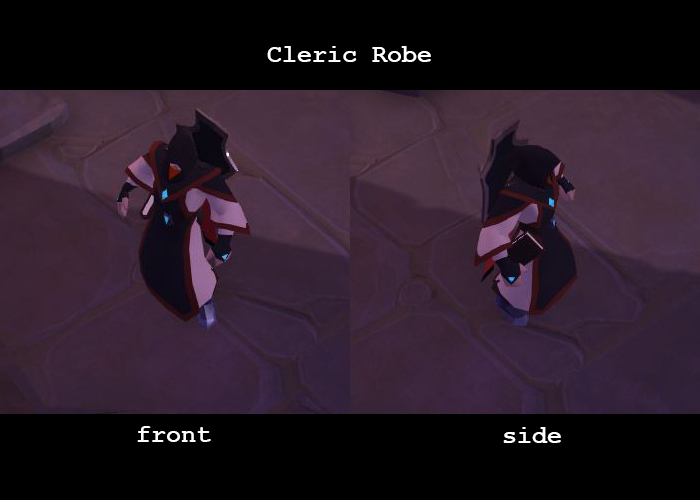 The Cleric Robe takes the top spot for its defensive capability and its insanely strong damage boost potential if used correctly. As a piece of cloth gear, the Cleric Robe naturally lacks some of the inherent defensive abilities of leather armor or plate armor. What it lacks in stats, however, it makes up for in special ability. The Cleric Robe's ability Everlasting Spirit gives you a short period of literal invincibility (cannot take damage) and in the event your enemy attacks you while the ability is active you will receive a huge damage boost for a brief period. Timing this ability can be a little tricky and because it is a flimsy piece of cloth, if you do miss or mess up the timing, you are pretty much dead meat unless you can run away. Don't expect to be tanking many attacks head-on, but with a little dexterity you can destroy enemies in a flash.
What makes this armor great:
High damage potential combined with very useful defensive bubble
Good for healers or 1v1 Damage dealers
Cleric Robe Stats (Tier 5):
Type: Cloth 
Armor: 104
Magical Resistance: 125
Max Energy: 31
CC Resistance: 89
Special Ability: Everlasting Spirit (click for description)
You may also be interested in: