10 Best Sniper Games to Play in 2017: Page 4 of 4
Updated: 27 Jun 2017 9:16 pm
He's got a bullet with your name on it.
1. Cabela's Big Game Hunter: Pro Hunts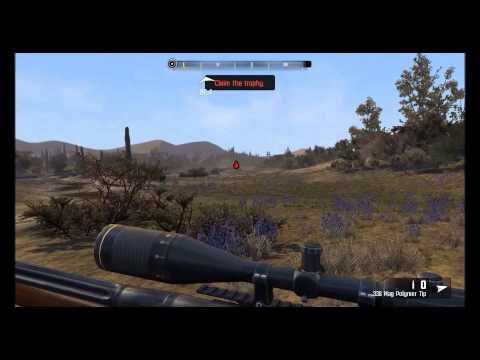 Steady your breath and snipe your prey from long distances. The bullet killcam will satisfy your thirst for the kill
Cabela's Big Game Hunter is one of the older games on this list, but its character and unique gameplay make it stand out. In a world of headshots, zombies and weapon bobbing; Activision decided to go in a different direction, hunting. Honest, difficult, American flag in your face hunting.
Players will embark on a campaign to hunt through four different "open-world" locations in North America with the help of real world Hunting Experts. Once they've made enough progress "boss hunts" become available which include a very pissed off Grizzly bear and a deer that walks off buckshot like it's nothing more than a blast from the leaf blower.
There are a lot of gamers out there in Video Game Land who claim to be the best snipers. The ten games of this list are the best of the best when it comes to providing the player with an opportunity to stake that claim. If you think you know a better game to test a shooters skill, throw on a Ghillie Suit and leave a comment below.
You have one chance. Don't ruin it. Miss and you'll scare it away
Kill or be killed. This bear clearly does not intend to end up as decor in a hunter's cabin
You may also be interested in:
Top 10 Most Anticipated Shooter Games Coming in 2017